So yes, probably your business is equipped with a high quality extensions but what about ideas? However, you should be aware that changes in the world of business happen every day. And In order to keep providing the best products, services and solutions for your customers you must be very creative and to have your eye open on everything what is going on on the market and to be in trend.
So here I am to help you. If you're out of the innovative ideas or simply need more business inspiration, here are
12 business web sources to dig in, learn from and implement into your business.
I am sure that following those resources you will find good tips, advice, case studies and a lot of inspirations, and you will definatley start generating hundreds of new ideas.
Just keep remembering if you're not innovative and well-informed, there is a risk of losing some of your customers.

1. entrepreneur.com
Enterpreneur.com is part of Entrepreneur media inc. It is great source for all the business owners as it gives many how-to advices, practical solutions, tools for improving business and much more. It covers wide range of small businesses, helping more and more people with its relevant content, many important information and user-friendly navigation.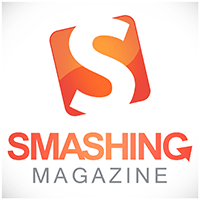 2. smashingmagazine.com
Smashing Magazine is a must-have tool if your work is somehow connected to the internet: programmers, web designers, mobile developers, eCommerce owners etc. It is the right place if you are looking for useful and innovative information. Besides very helpful blog posts, Smashing Magazine offers practical books, both printed and electronic versions via their web store.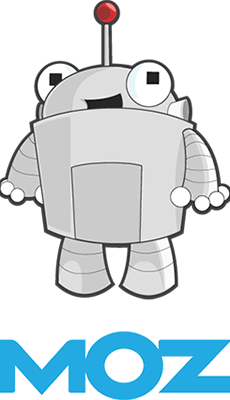 3. moz.com/blog
If you want to be ahead of your competition, always learn from the most innovative sources. One of them is The Moz Blog. At first, Moz was SEO consulting company, but their work orientation has followed the market needs. The Moz Blog is important if you wantto learn more about the latest trends in many fields that are connected to online work. Some of the categories it covers are SEO, eCommerce, Web design, Copywriting, Analytics, Link Buildings and many more we're sure you will find useful.

4. websitemagazine.com
Like its subtitle says, it is The Magazine for Website Success. Look at it as another tool that will help you to always be one step ahead. It is organized like a blog. It consists of separated posts that can be very helpful as they give you practical tips, advices, warnings, help you understand new trends. Besides blog, it has its monthly editorials which are concentrated around some particular topic.

5. marketingprofs.com
MarketingProfs offers its readers many articles on different topics, newsletter, podcasts, training and events. Most of its content is about social media, email marketing and marketing strategy, but other categories are not neglected, either. You can find many advices for eCommerce owners there. Everything you need to know about trends in marketing can be found here.

6. practicalecommerce.com
Here's one website that is oriented to eCommerce owners and everyone who is interested in eCommerce. It covers many topics, such as shipping, marketing, connecting to your customers, social media, search engines etc. You will find useful tips on promoting your eCommerce business, how to make it easier and more productive whenever you can, even to some details such as choosing the appropriate font.

7. searchenginewatch.com
If you want to learn more about searching the web, search engine industry and analysis, rank better on search engine results, SEW is the right place to look. If you don't find what you're looking for on their website, you can always contact them and you will get the response soon.

8. socialmediatoday.com
Social Media Today is the great tool for learning how to use social media to promote your business in the best possible way. The information is presented in an interesting way you can easily understand and implement into your eCommerce business. You can read the latest news about social startups, marketing, particular platforms (Facebook, Twitter, LinkedIn, Instagram etc), practices (blogging, education, journalism). It is considered to be one of the best online community for professionals in areas such as PR, marketing, advertising. Their practice is that members provide all the content, which makes them interactive and enables discussions.

9. magento.com/blog
Magento blog is probably that place you need to check as possibly often. Located on Magento website, it provides many tips for implementing into your business, the latest news on platform and a much more . Blog consists of several categories: best practices, customer stories, developers, events, Magento news. Here you can learn about experiences of the others, things that seemed to work the best in the practice, different events and news and more. Be sure to include this blog in your everyday reading material.

10. inc.com
Inc.com provides small business ideas and resources for entrepreneurs. The content of this website is somehow similar to the other related sources we have listed here, but it also has some things others don't. From inc.com you can learn about startups – what are the best industries, how to raise funding, how to make business plans; growth – how to manage strategies, operations, sales, marketing, customer service; leadership – learn about company culture, how to make decisions, business ethics; innovation – follow news in technology, design, inventions; people – hiring process, productivity, team-building, motivation, coaching; money – borrowing money, business model, crowdfunding. All of this can be important knowledge for a person running an eCommerce business.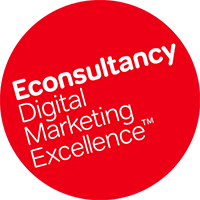 11. econsultancy.com
Visit econsultancy.com to meet other eCommerce and digital marketing professionals and hear their experience, get some answers, help others, compare strategies and learn a lot about having a better presentation online. Research section provides significant results you can use to improve your eCommerce business. Besides that, you can find case studies, trainings, events and jobs.
12. mirasvit.com
Also, don't forget to follow our blog mirasvit.com/blog, as we are preparing many more useful content for you. Keep in touch in order to get more useful tips on Magento and many other topics you may be interested in.
I am very interested to know what additional resources would you suggest to follow?