Identifying customer needs is the primary step towards creating a valuable marketing plan. Understanding what your clients need will enable you to deliver superior customer service and achieve their satisfaction.
So, what do you do to understand your customers' needs? – The answer is easy. You put yourself in their shoes. You should discover what your customers are looking for and match what you already have to that. This is what kind of approach is needed to keep your Magento online store on top for a long time.
What are customers looking for?
Most of the online shoppers admit that their decisions are greatly influenced by the info, tools and service that they encounter at a specific online store. Those of you, who are planning to improve your online customer support service will be very interested in the following data provided by a new 2013 LivePerson Connecting with Customers report. They surveyed over 5,500 buyers from various countries including UK, US, Germany, France and Australia.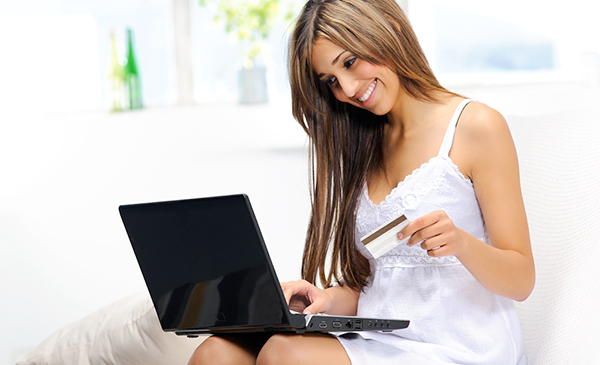 Based on this report, we can see how fast the customer expectations are increasing:
83% of online shoppers state that they need some kind of online support on the regular bases.
71% expect to receive help within 5 minutes.
31% expect immediate assistance.
48% said they would abandon the site, if they don't receive assistance.
These shoppers also named the top 10 features of great online customer support service:
82% ? Speedy solution of the problem.
56% ? Solution of the problem with single interaction.
45% ? Friendliness of the customer service representative.
37% ? The option to address same person in case of further questions.
28% ? The option to save the interaction in some manner.
27% ? Later follow up from the team member to ensure their satisfaction.
27% ? Receiving customized offers.
21% ? The option to perform other tasks while the issue is being resolved.
17% ? The option of not having to speak to someone
17% ? The option of having a personalized experience.
Based on these statistics, merchants should have both, self and full-service support options available at all times for their clients as you can see how truly important time and first contact resolution is to them.
And now, what's the most important… Here are top 5 assistance options according to the research:
61% ? phone support.
60% ? email support
57% ? live chat
51% ? FAQ section
34% ? Click to call, call back from live agent
Merchants are actually quite shocked by the fact that half of their customers would only try once to receive assistance or give up immediately. As much as 56% has admitted that they would simply abandon the website due to the lack of online information about the products or services.
The above statistics make it quite obvious that a quality customer service is essential part of any Magento store. Now, in order to help you understand all the advantages of various customer support service options, I would like to give you an insight on features for both sides, customers and merchants. These features are not included in the basic Magento platform, but they are offered by various extensions.
What is in it for Customers?
Most of the support service extensions offer number of ways that a customer can create and submit tickets. These options usually include sending an email to the support service, using a contact form on the site, offline chat or interaction through personal account. Later, they are able to reply on ticket by replying on the email received from the support service, via personal account or contact form.
In addition, buyer is able to leave a message very easily at any time as a very convenient communication form is engaged on every single page of the web site. The communication history can be tracked and files can be enclosed into the email.
These are some of the common pros that come with basic customer support service extensions for Magento online store.

What is in it for the support team?
These extensions can be fully integrated with Magento and front-end admin panel. It provides an option to add the support team member to several departments at the same time. Also, the tickets can be automatically assigned to the various departments, even if they were received via different channels or from different mailboxes. The support team can set up ticket statuses, assign a ticket to a specific team member or department, link the ticket with a customer and his order, leave an internal messages, marks and notes that will be visible only to the team members, enclose files to the message, reply on the email via email, etc. Not to mention that it is a super easy system to filter tickets as history of correspondence on the ticket is available. Overall it is a very convenient working system that keeps everything in control and totally organized.
You will be amazed to see how rapidly the complaints from the customers will decrease with such an organized customer support system.
The Immediate Solution
It would be hard to believe that after so much information on the importance of the customer support service you are still not looking for the appropriate extension that can take care of the whole system for you. Help Desk MX is one of the best options that are available on the market nowadays. It is simply a Must Have extension for every Magento store that allows merchants to provide a complete customer care service and excellent support attendance. As for the customers, they will be able to submit support request in the most suitable manner for them (via email, contact form on the site, personal account, offline chat (Zopim, Livezilla, etc)).
Help Desk MX can greatly ease the burden of the incoming inquiries on your support team by collecting incoming messages from the mailboxes and converting them into the tickets or into the response for a certain ticket. As soon as the team member or the client replies to the ticket via email, the message is tracked in the system and then delivered to the recipient.
The manager of the team can easily track and control all types of tickets: responded tickets, unanswered tickets, history of communication with a client, response time and the quality of the response to the customer?s request.
To be short, this extension has all of the features that we have mentioned above and some extra features in addition to that.
In other words, Help Desk MX includes all the necessary options for organizing the most effective communication system with your clients. It is ideal for maintaining great relationship with the loyal clients and creating new ones with future clients.

Conclusion
A quality customer support service is supper important for achieving success in e-commerce. It is in a direct relationship with increasing sales and profit. 55% of buyers are willing to recommend a company due to the outstanding service, more so than due to great product or competitive price. In fact, 85% would pay 25% more to ensure a superior customer service experience.

Why? Because customers are unable to examine their desired products in person when shopping online and this leads to various dilemmas, no matter if they are choosing clothing, software, service, etc.
They have to do all the measurements and research on their own, instead of simply entering the dressing room or consulting with the sales representative. Due to all these issues, the customer is willing to pay higher rates at the online store, where the quality customer support service is guaranteed.
E-commerce is something that should be undergoing constant evolution. There is no way that you will stay on top if you are not aware of all the important trends and keep adjusting the website accordingly. Providing proper customer support service might not seem like an easy task to do, but with the right extension it is quite simple.
Encourage your clients to help you achieve ultimate success by showing them that you care about their needs!