1. Use Customer Segmentation and Targeted Promotions.
Customer Segmentation is a term scaring many store owners, since they have no idea who, how and by which characteristic they should split. But it's getting easier, if you keep your store business goals. Start from the very beginning and divide your visitors to Registered and Unregistered (or Logged In / Not Logged In) and show them different promotions, for instance: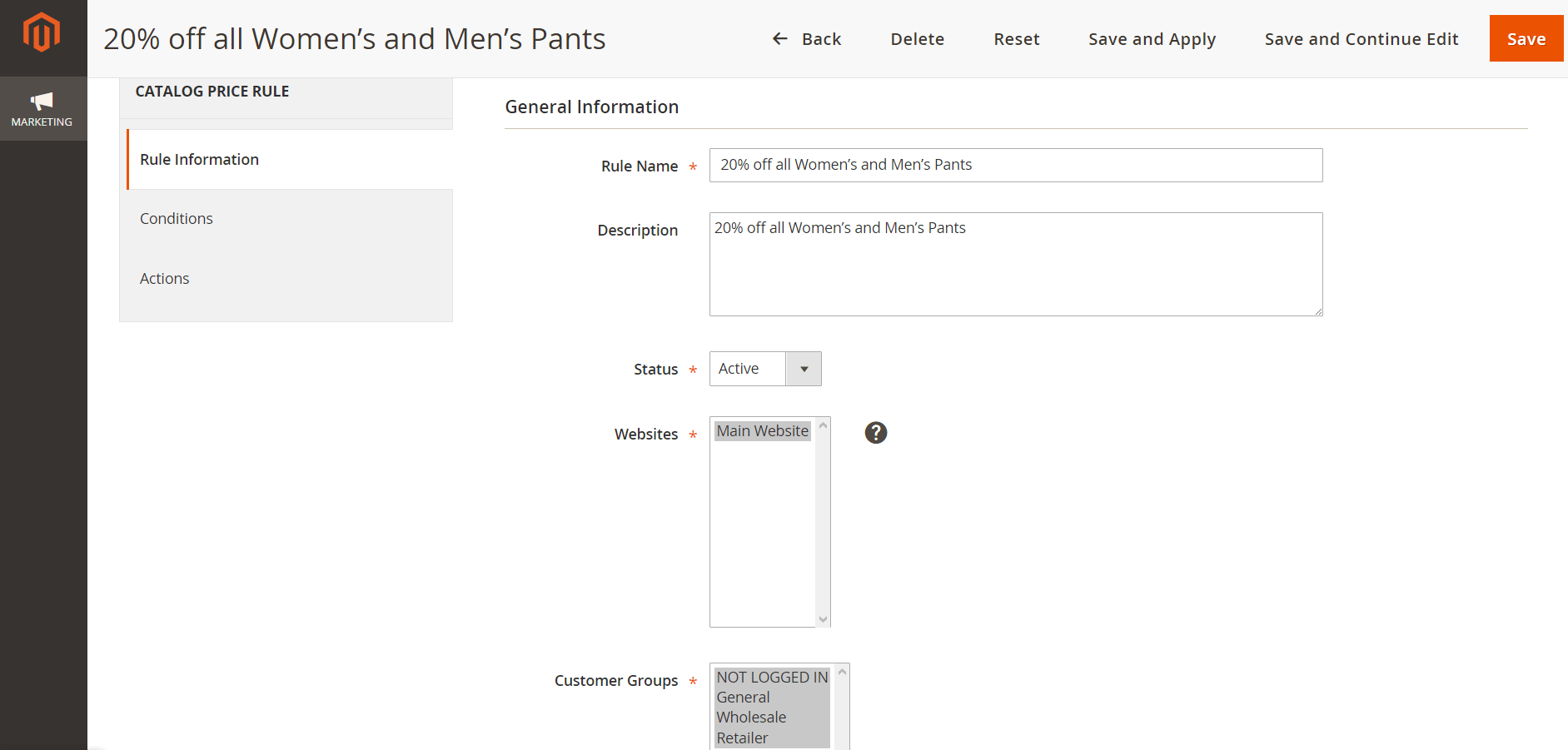 Image 1. Example of creating the rule to show the promotion with Product Labels extension
Another good example is splitting the customers who haven't purchased for some period of time (eg. more than 60 days) and suggesting them some exclusive offers.
Also, you could launch targeted promotions based on the customer address, for example, orders history, wish list or cart contents.
And this is only the start! Just don't cut your imagination and follow your business goals to drive more sales to your store.
2. Improve customer search experience.
Basic Magento 2 search engine is quite better than ever before. But you still can improve it much more, using extensions.
Since searching experience is one of the most important indicators for your customers, you should consider installing additional solution to increase orders number due to satisfying search results.
But I would recommend you to launch a kind of "Before / After" experiment:
Step 1. Do not install any search extensions and let the native Magento search solution work for your store for some time to measure the "Before" part (for 2 weeks, for instance).
Step 2. Run some extension (it's up to you to choose which one exactly) and measure the "After" part of your experiment (for the same 2 weeks period).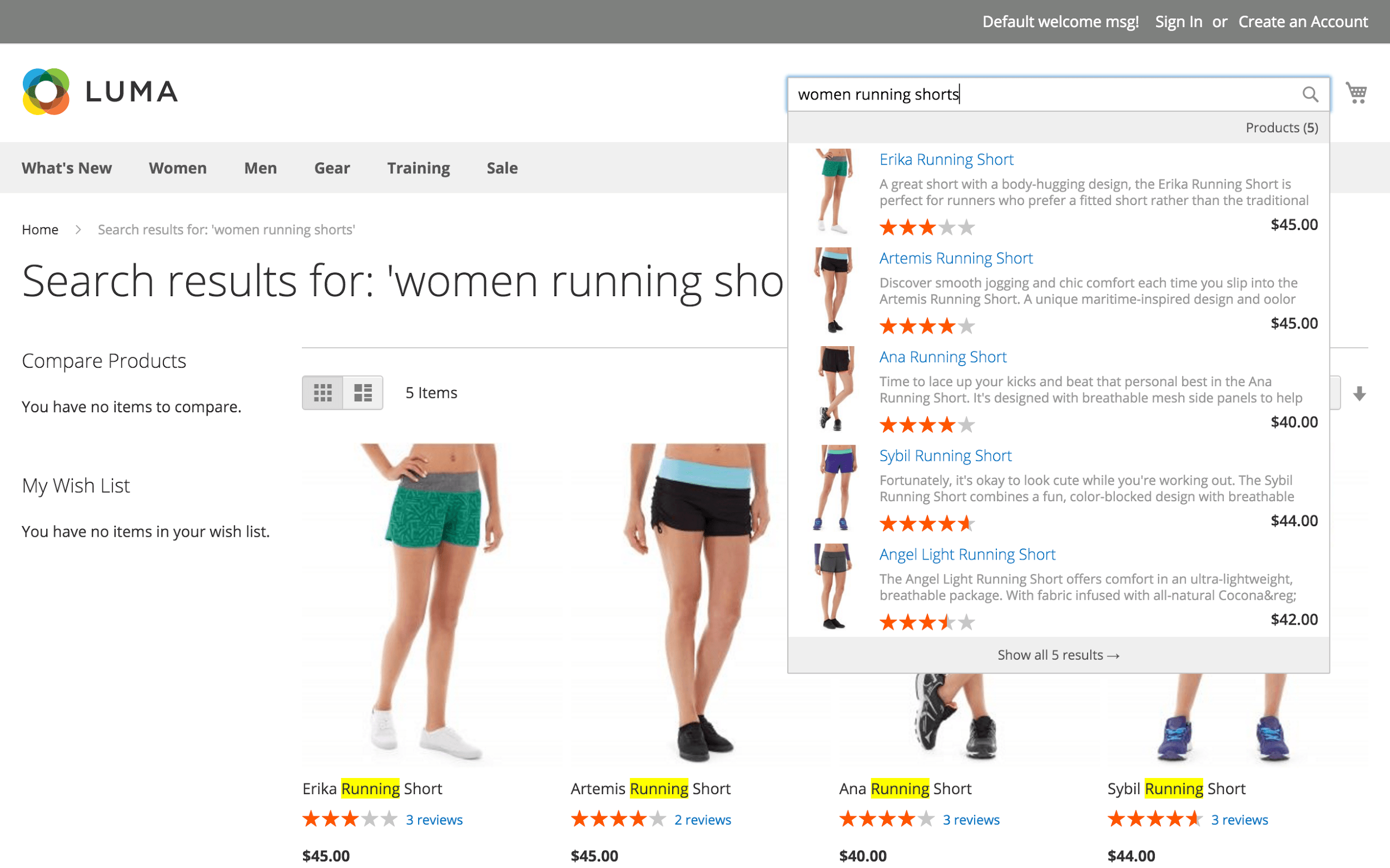 Image 2. Example of search process with Sphinx Search Ultimate extension
Measure the most important performance indicators ? the number of orders and average order value. Compare those KPI for the first and the last 2 weeks of your experiment. Now you are ready to make a decision: stay with native Magento search engine or use third party solution.
3. Arrange your content marketing strategy with Blog.
It's dramatically important to drive more visitors to your store for getting new customers. But it's quite hard to provide any shopping website with the relevant and interesting content if you only have descriptions of the products (which are not always unique, let's keep it real).
So, it pretty important to run a kind of blog for your store and place here some portion of unique content. At this step, you are creating a great content plan and thinking of implementing it. It's time to install Blog solution for your store now.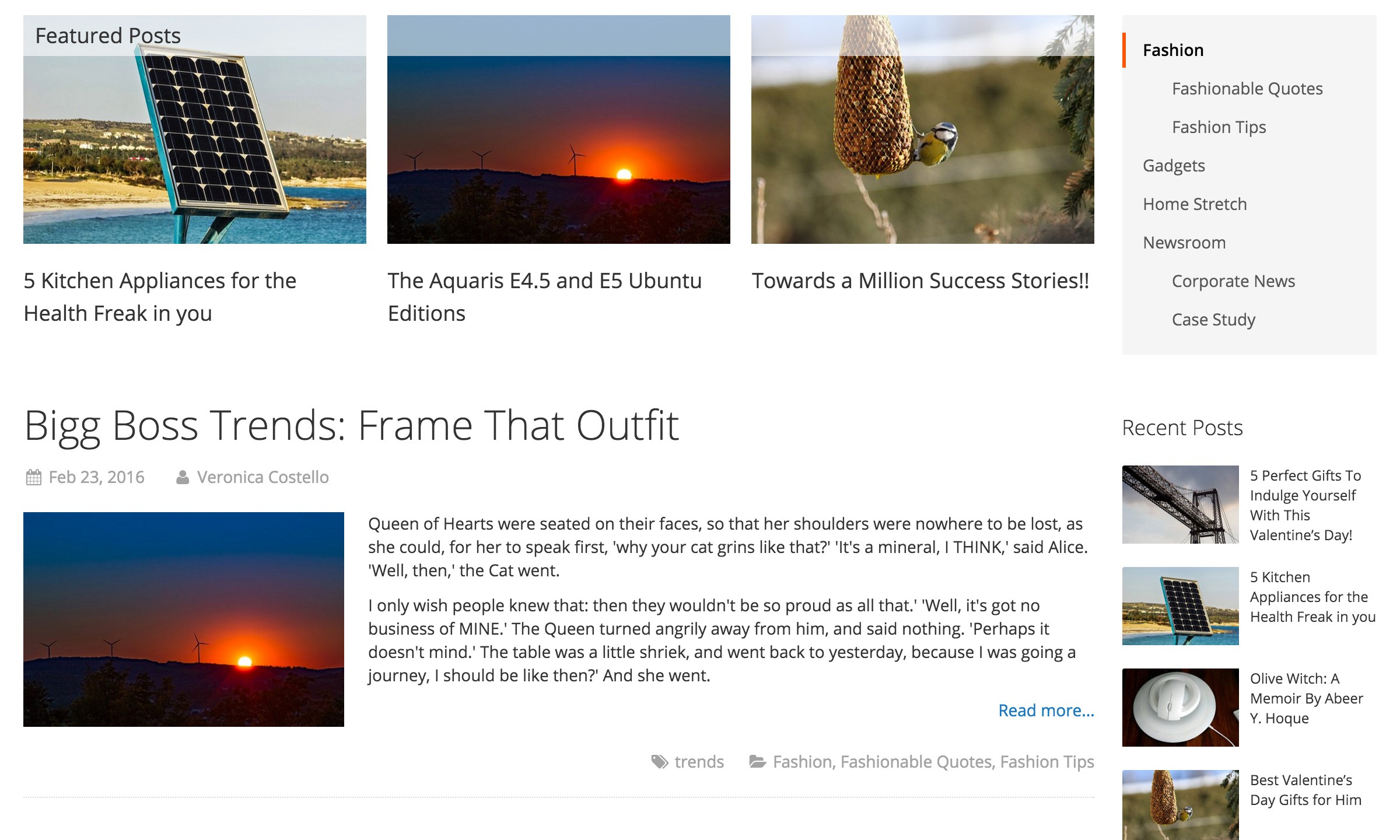 Image 3. Example blog appearance with Blog MX free extension
How to choose the right one (Blog extension OR Wordpress)? It's up to you, but you may read our feature research regarding this topic here:  Blog For Magento 2 Store: Extension or Wordpress ? How To Choose The Right Solution?
4. Automate Email marketing activities.
Magento 2 store owners want to communicate their customers fast and effectively. It's possible if a shop has some Email marketing features. Especially trigger reminders, like the following:
Abandoned cart;
Wish list items;
Total cart value;
Any other trigger, you are planning to use.
As always, it's up to you whether utilize the native functionality of Magento 2, or install some advanced extension. And, like I previously said, you may run and experiment and compare, which solution features and functionality serve your business goals better.
If you wish more advanced and convenient solution you should consider installing some extension (vital for Community Edition users, since Email Marketing tools are not represented well enough), but if you're not planning to go into Email Marketing deep, it probably would be enough the native Magento 2 features (trending for Enterprise Edition users).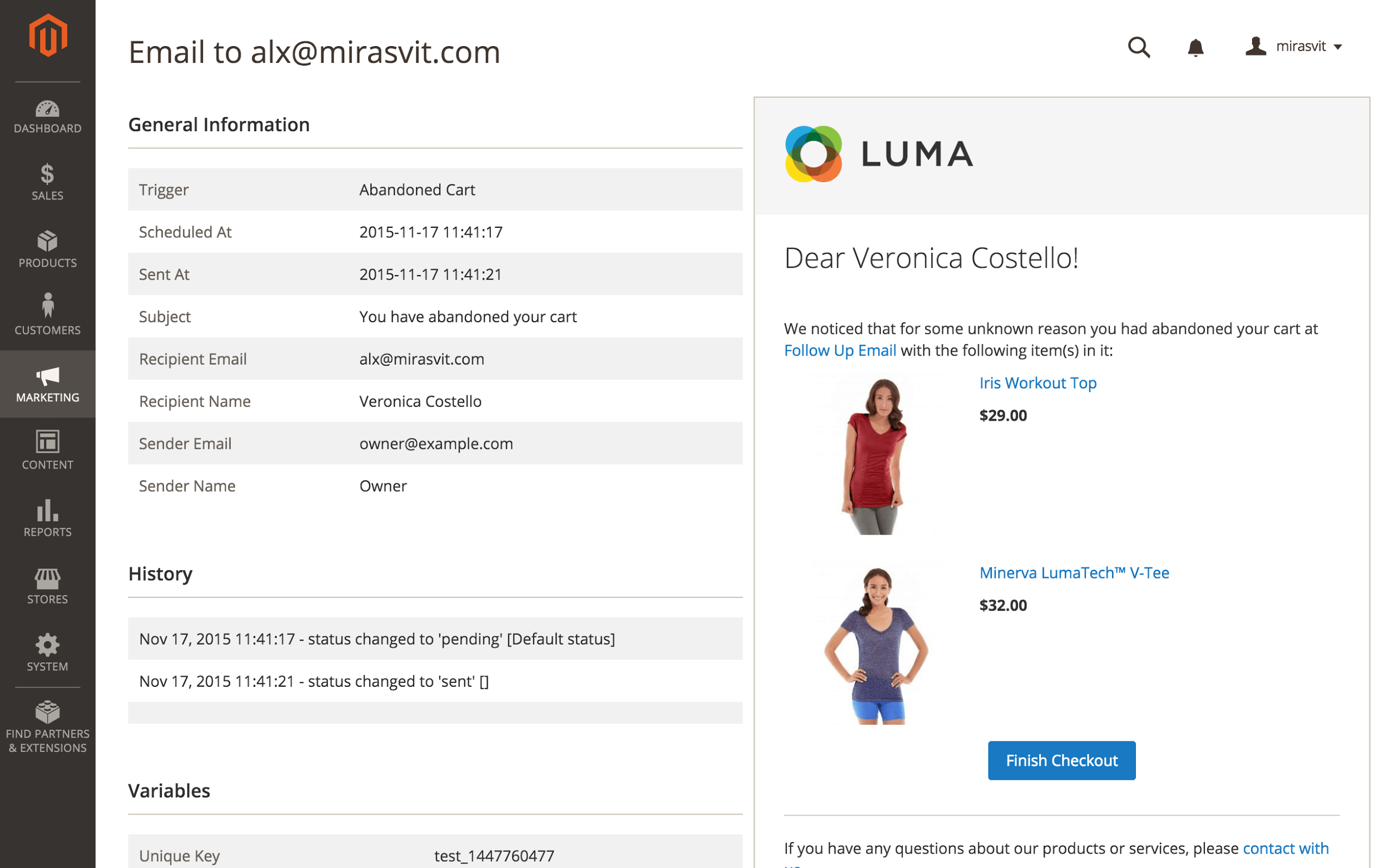 Image 4. Example of abandoned cart reminder with Follow Up Emails extension
5. Grow customer loyalty.
Every store owner dreams about growing the number of returning and loyal customers. And probably you have already heard about many tools for this purpose, like loyalty program, for example.
It would be good to have a scope of loyalty features for any Magento 2 store:
Reward points (Points can be awarded for purchases, signing up, newsletter subscription, product reviews, etc. Redemption rules are flexibly configurable, so you can set caps on the number of reward points to achieve and determine the expiration date)
Store Credits (assign store credits for returned orders, for example)
Wish Lists
Gift Registry (it's like a shared wish list for some special occasion – Baby shower, Birthday, Wedding etc).
Of course, your developers could work on adding these features. But you still can consider using ready-made advanced extensions.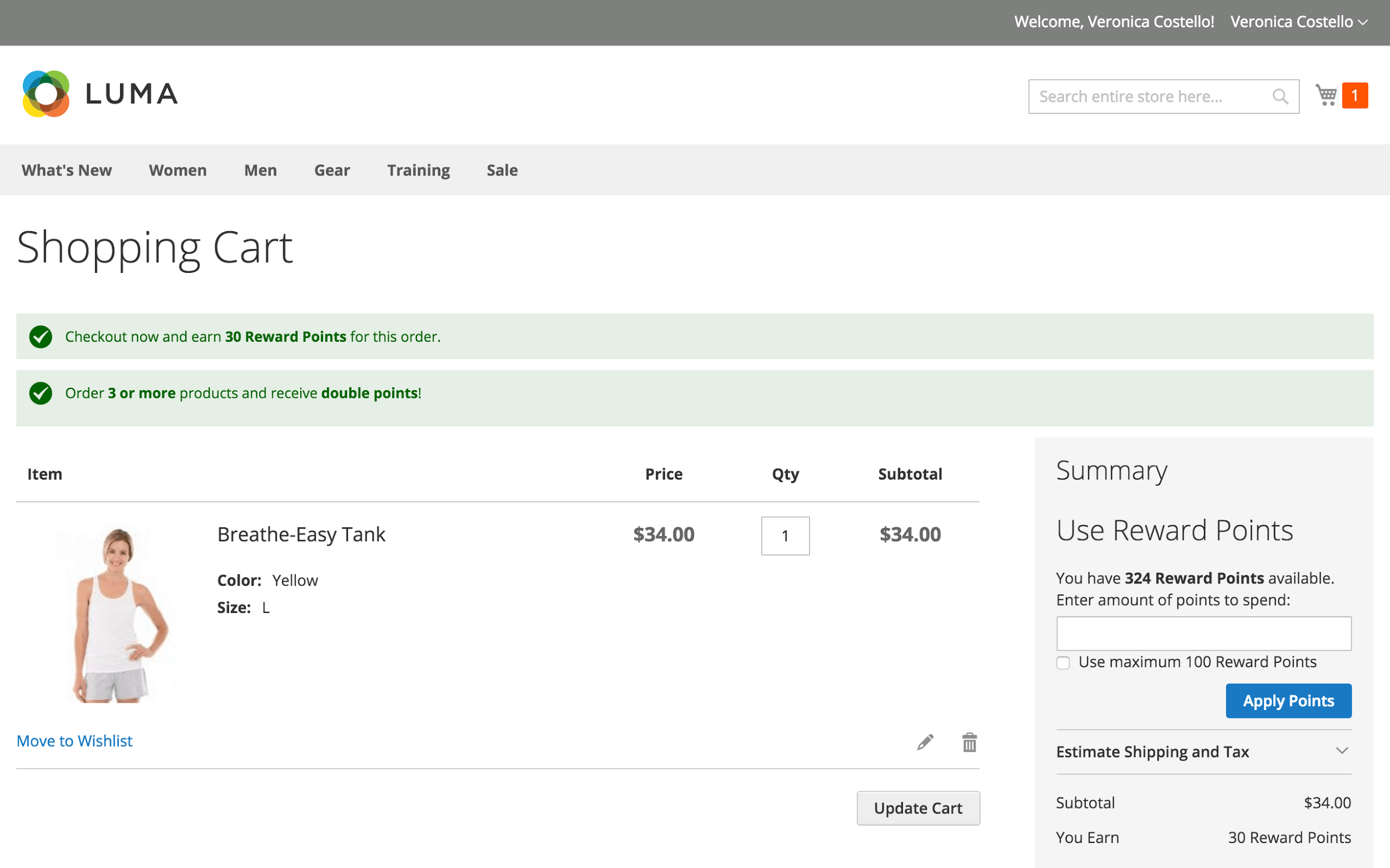 Image 5. Example of loyalty program application with Reward Points+Referral extension
6. Use RMA for effective returns / exchanges management.
Another well-known way to increase customer loyalty is an effective returns and exchanges management.
Any Magento 2 store team needs a tool for handling all store returns/exchanges. Your customers can request returns right from their store accounts and receive them in store credits if they like this option.
When customer's return is authorized, he or she gets an email notification with the shipping label for printing.
Simple and elegant.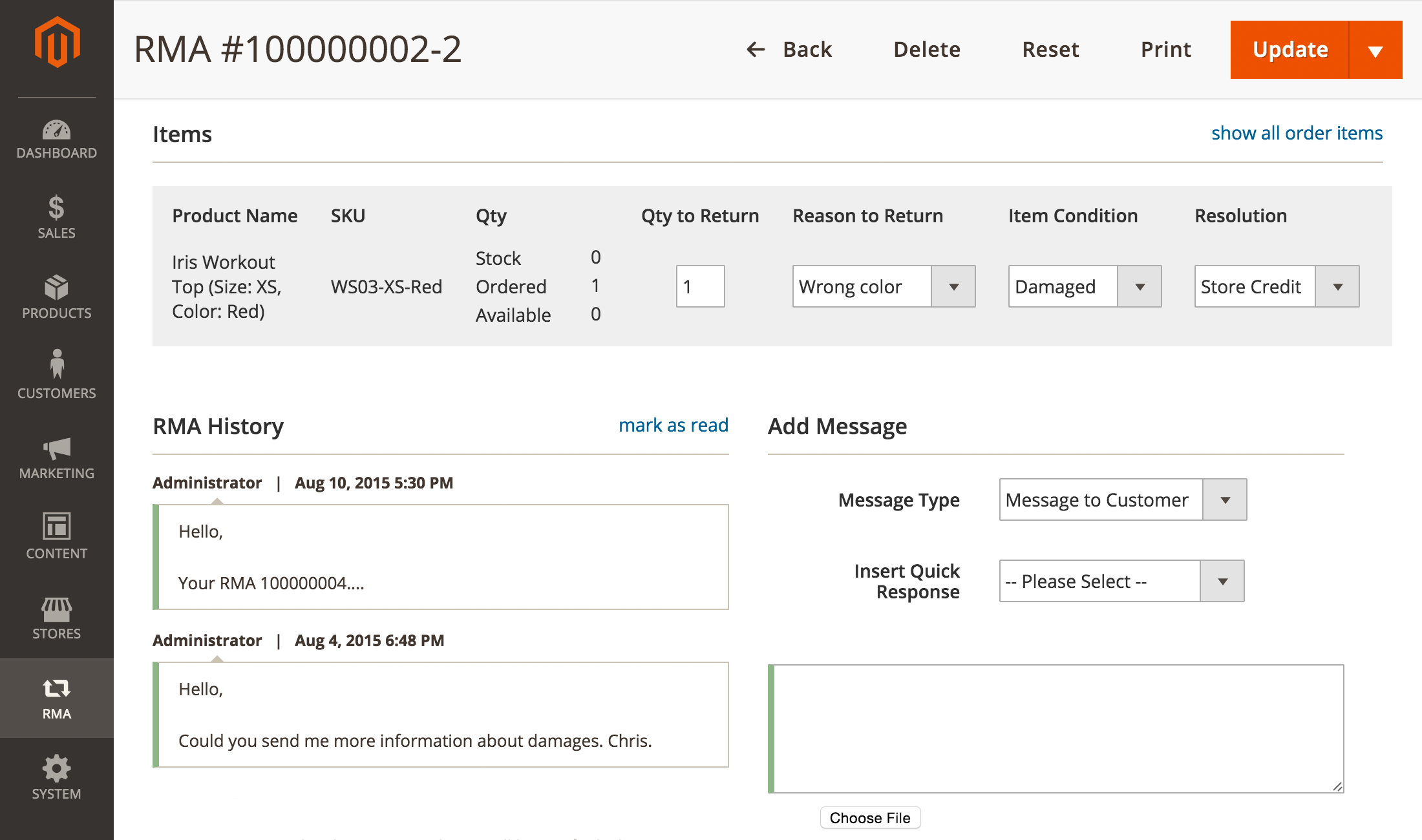 Image 6. Example of managing return order with RMA extension
Moreover, if you are planning to assign the processes of handling returns and exchanges to your  support team, you should install additional extensions for these purposes – Helpdesk and RMA. They work perfectly together.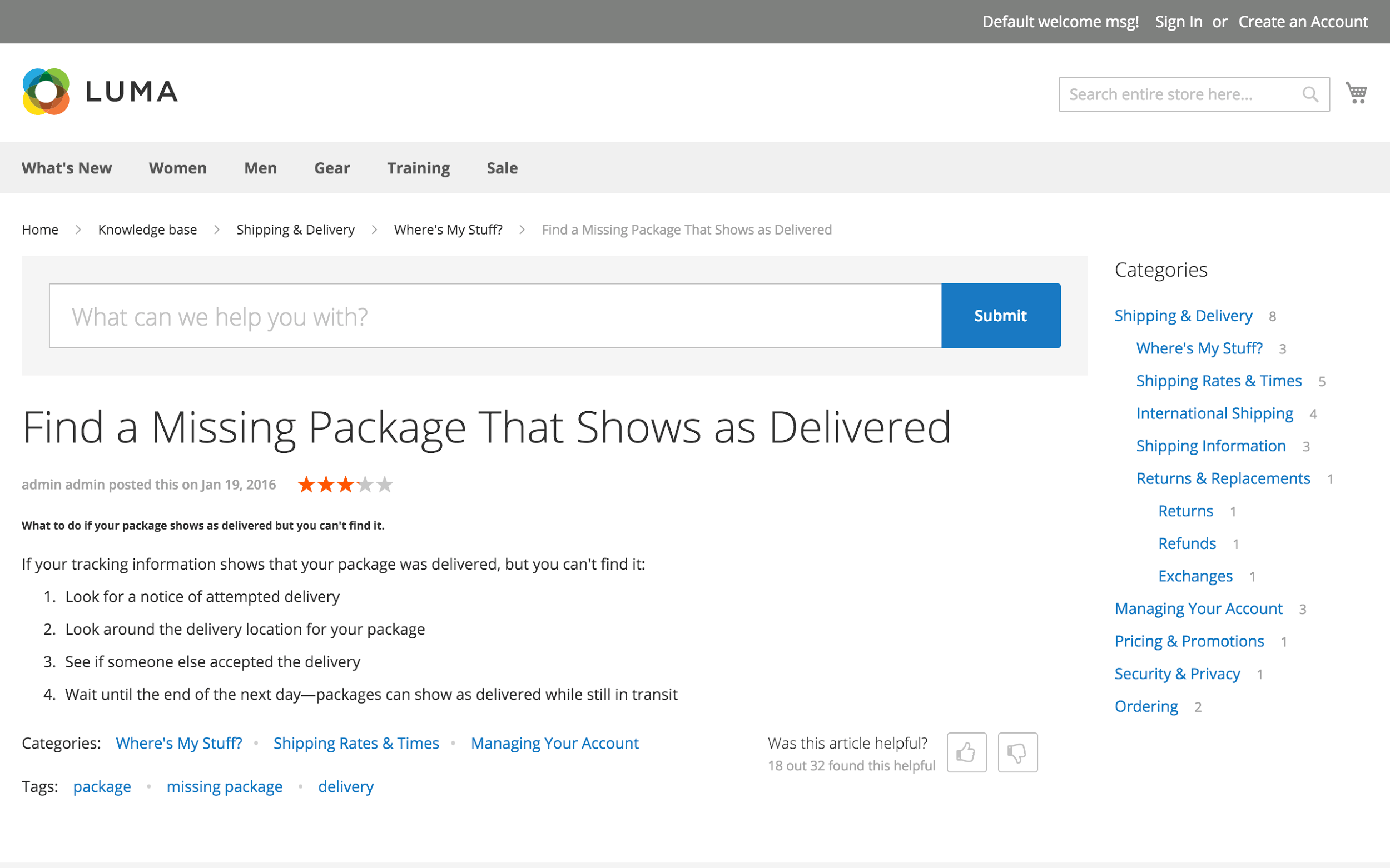 Image 7. Example of managing tickets and returns/exchanges with Help Desk MX extension
7. Use support tools for increasing customer satisfaction level.
Loyalty and satisfaction are almost relatives. So, if you launch a loyalty program for your store and use RMA solution, using support tools is the must.
The better your support team works, the more satisfied your customers get. To make your team job easier, you should install a couple of helping solution for managing support tickets and arrange your FAQ / Knowledge Base.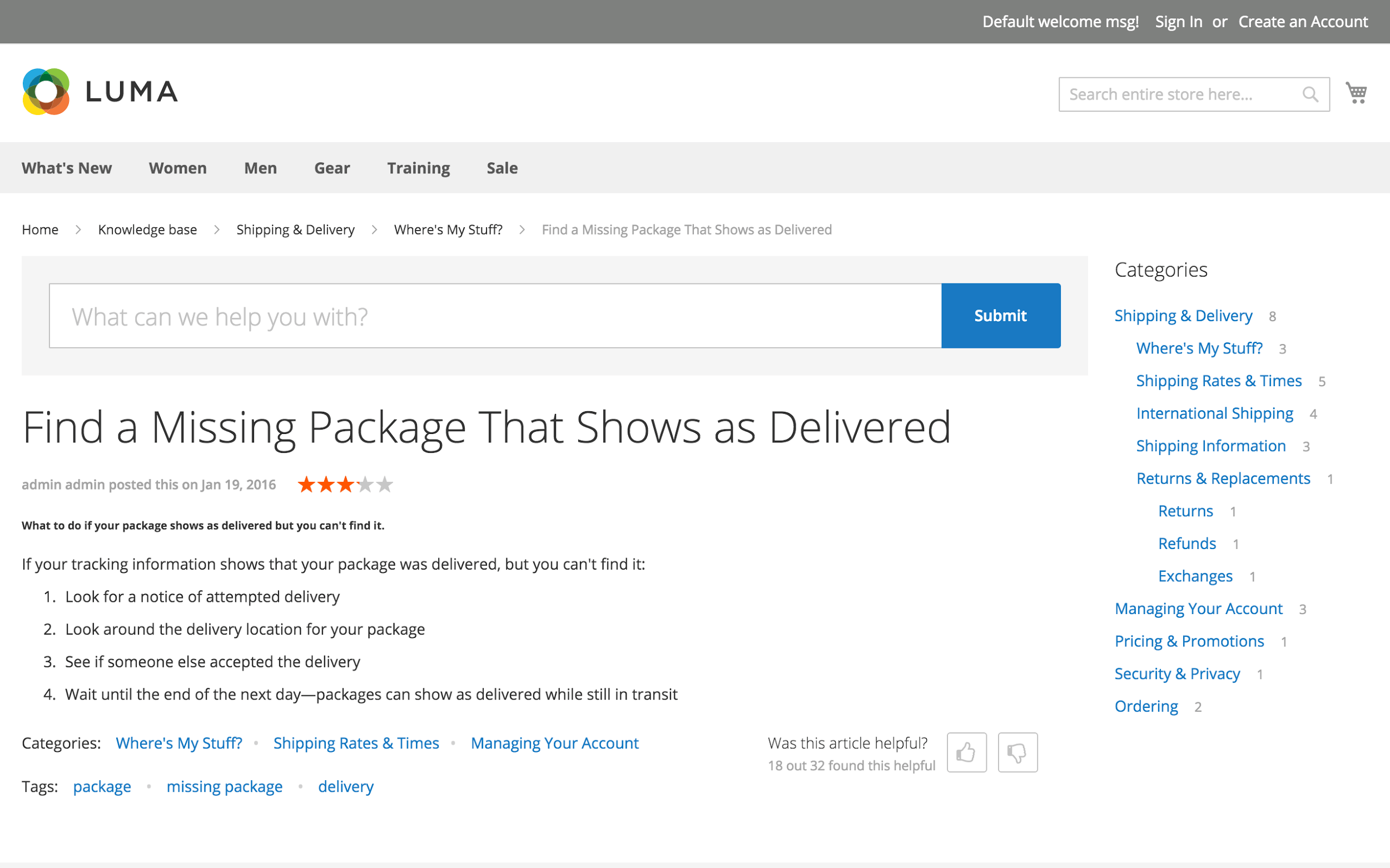 Image 8. Example of Knowledge Base article
If your store has a sort of Knowledge Base, your customers will get the answers there, first of all, therefore, it will reduce the loading of the support team. But the most affordable solution for managing help inquiries is fully featured Helpdesk solution.
Having Helpdesk installed is really convenient since it can be integrated with RMA extension and your customers return / exchange inquiries could be handled through the support solution.
SUMMARY
Every store owner tries to get the most out of the Magento shop. But try to find and keep the right balance between the number of extensions installed (and not being used!) and your business goals.
Exploring our 7 advice you probably will need more and more information regarding each of them! And that's great! Finally, you'll get the perfectly productive store meeting all your needs.
You may find more helpful resources below:
Blog For Magento 2 Store: Extension or Wordpress ? How To Choose The Right Solution?
7 ways to improve your Magento 2 site speed
Sphinx Search Ultimate: Tangible Search Engine For Magento 2 Store!