They happily admitted that it would be almost impossible without the help of Must Have Magento extensions. As our clients told us a lot about their stores and times when they were the most profitable, we paid lots of attention to every single detail and scrutinized them later. Now, I am happy to share this information with you. In this article, i have summarized tips from successful Magento stores owners and present you the top 3 strategies that every Magento eCommerce should follow to improve and perfect their website conversions and brand building.
So, There are plenty of things that should be taken care of, but i recommend focusing on these 3 strategies. If you work through each tip thoroughly, expect yourself to be in a much better position this year.
In eCommerce, it is all about knowledge, practice and analyzing: with the right tools and direction the desired result is guaranteed.
While Magento platform is definitely one of the best platforms for any eCommerce, there is still a lot of dedication and knowledge needed to create a successful Magento website. You have to greatly invest in optimization to make sure that the majority of the visitors are converted into actual customers; however first of all, you have to direct as many customers to your website as possible.
It is crucial to get your Magento website in order as soon as possible and here is why: this year consumers are expected to be quite picky. Based on the New York Times research, in 2013, shoppers are cutting back on spending by 2% compared to the previous year. This is not much, when calculated from a single transaction, but when it comes to the entire season income the figure is rather significant and shocking! You definitely do not want to be a part of that cut off.
There is never a bad time to start optimizing your Magento website, so why not start right now? And in your case, start by learning how to boost your Magento eCommerce!
What is the conversion rate that you should strive for? First of all, there is always a room for more and better, so the conversion rate that you have right now can be improved for sure. Conversion rate of 1% ? 2% is a quite good figure; however, there are lots of things to consider.
The top 3 strategies that every Magento eCommerce should follow.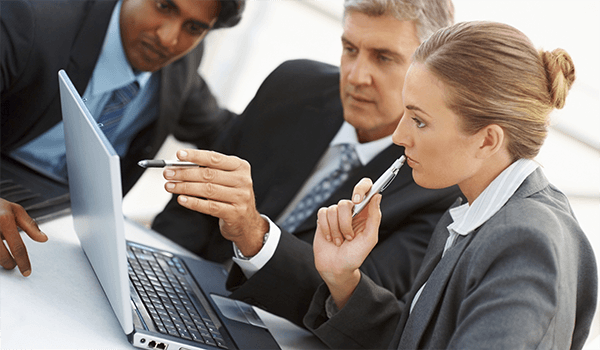 SEO
As we have already mentioned, you have to get as many visitors to your website as possible, so that the right optimization pays off and turns them into paying customers. There are number of points that you should pay attention to in order to use SEO to your advantage.
To begin with, maximizing Search Engine Visibility is crucial; nowadays search engine is where the most people search for a specific product or service online. Therefore, this is where you receive the most of your clients from. Marketing is all about being in the right place when needed and search engines do exactly that for you.
SEO starts with an internal web site optimization. Here you should be ready to have everything ready for the robots to index your Magento website. And here is a huge job to be done
This is just a small list of what your Magento swebsite needs:
Optimization for specific search phrases on the template;
Templates can use different variables;
Ablity to set unique Meta tags, H1 heading, search engine description for any page of your store;
Product URL Key Templates;
Single product URL for whole store;
Friendly URLs for the layered navigation;
Friendly URLs for the product tags and for the comments on the products;
301 redirect for duplicates of the home page;
Correct Canonical links;
Ability to set Cross Domain Canonical URL;
Ability to set up NOINDEX, FOLLOW for any page manually;
Pagination with rel="next" and rel="prev";
Paging optimization;
Ability to show all links of the store in single sitemap page;
Ability to add any links to the sitemap and hide the certain CMS pages from the site map;
To create the correct Google Sitemap;
Ability to add all products pictures to the site map;
Ability to split the site map into several files by the size or by the number of links and to create Sitemap XML Index;
Ability to add any links to the sitemap and hide the certain CMS pages from the site map;
Google Rich Snippets and Opengraph support;
Robots.txt
Quite long, isn?t it? And its not the end.
When you go into SEO details you definitely need a specialist to help you. But, In the same time you can start an optimization by yourself with Magento SEO extension to help search engine optimization.
Advanced SEO Suite can improve your store's performance in search engines dramatically and become your first SEO assistant for your store. As only your e-store is optimized, you keep moving forward.
Once a visitor enters your Magento website, you have to drive him into your services and products by creating unique and constantly updating content, and the unique means a lot in this case. Think outside the box, content can be of many kinds, consider guest blog posts, videos, buyer's guide, press releases, etc. You should know what type of approach each type of content requires and write them accordingly. Google and other search engines love updated websites!
A remarkable content is exactly what will turn the visitors on your site to customers who keep coming back for more. Viral effect is also an advantage of a good content, people will links to your site and it will push you up on natural search listings and drive returning and new traffic. It allows you to optimize specific categories and product groups according to certain search terms on a template.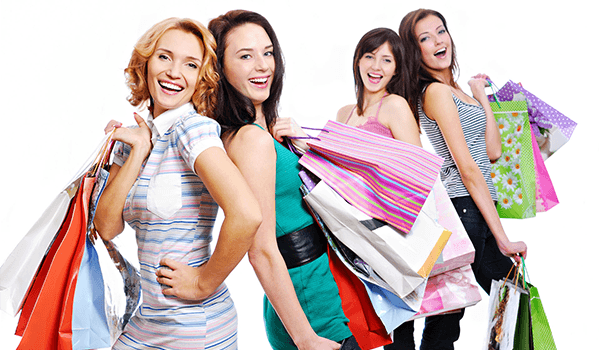 MARKETING
Your website is optimized and constantly updated with a great content. But, even a remarkable content needs to be promoted. If you are on a tight budget, do not worry, there are various options of online and offline marketing and some of them are affordable for everyone.
There is no better place for advertisement than on Social Media. You just need to push a little and the rest will be done by the customers themselves. Facebook is one of the top places for advertisement for retailers according to a 2013 research. It provides you with lots of options like Facebook's advertising products and creation of your own page, which will become an extension of your online shop where you can promote your products, connect with clients and attract online shoppers. Consider other social marketing destinations like Twitter, StumbleUpon, Youtube, Google+, Tumblr, LinkedIn, Pinterest, Delicious, etc.
Do not be blinded by the amazing discounts from the media owners, they offer various marketing options, like email newsletter sponsorship and onsite display advertising. Even though the price might seem like a pretty good one, check out their audience and see if it matches your target market.
For greater success at online marketing, eCommerce owners should also monitor the rankings of various shopping engines according to the industries. The comparisons are based on metrics like revenue, conversion rate, traffic, average CPC, etc.
Top 10 comparison shopping engines include Google Shopping, Nextag, PriceGrabber, Google, Amazon Product Ads, Shopping.com, Bing, Shopzilla, Become, and Pronto. You will be able to attract more new customers by publication of your products in the comparison shopping engines. Advanced Product Feeds extension allows you to automatically generate the feed with products for all common comparison shopping engines.
Next and one of the most important is to use email marketing strategy. It never hurts to inform customers of new offers and discounts or just send holiday congratulations. Whatever news you have keep your customers and clients informed.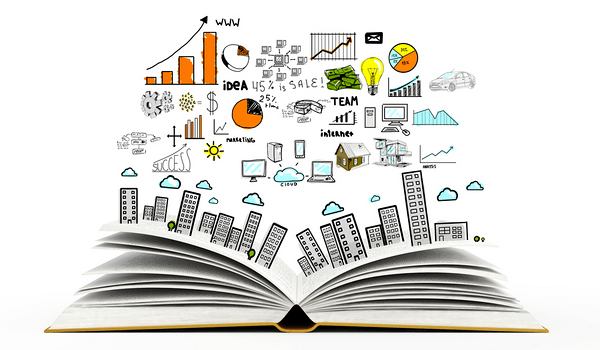 Trigger Email Suite extension is a wonderful solution that helps you to deliver any information to your customers and boasts a number of templates. The feature can be used to advantage not only for holiday campaigns but is useful with reminding customers of purchases that were not collected and much more. The extension is fully automated and once the templates are set, it is up and running. Just keep this few tips in your mind:
Keep it simple – readers should grasp the point in one glance;
Know what your customers pay attention to and use that as the title;
Call to action and tell the reader what his next step should be.
Additional online marketing ways include:
inbound marketing;
partnership;
forums;
cooperation with bloggers etc.
Gain the trust as market leader in your field, conduct promo campaigns etc, and they are just as important for the success of your Magento store. Its time to be creative, always keep this in your mind!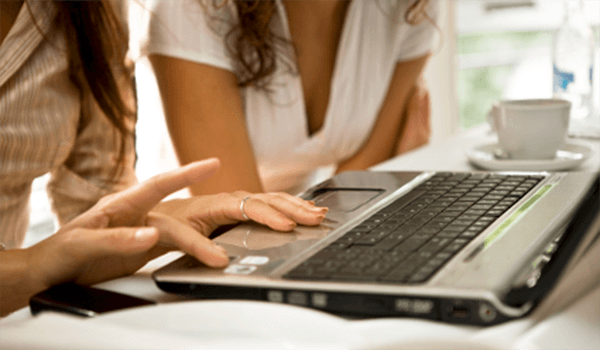 USABILITY & SERVICE
Quality service and a website usability is very important for every successful Magento website. The products and services provided should be demonstrated clearly and with all the details. When you sell a certain product online having High Quality Product Images is simply crucial.
Online shoppers want to minimize the risk of purchasing a wrong product; hence they want to check out as many images as possible. Images are recommended to be zoomable, from different angles and in context. For example, if you are a clothing website you can add a "view this on catwalk/ in dressing room" feature for even higher satisfaction of the clients.
Along with high quality photos, your product description should be to-the-point. A good product copy should help buyers convince themselves that they are looking at the product that they actually need. Writing a great product copy is simple; just include full, complete info about the item.
Quality images are good, but product videos are a next step towards success. Doing videos for all products is a great way to increase your sales, but for the beginning you can try them for few products and see how the customers react. Here is an extension that we think you might find useful Video For Products Pro.
Next important question is shipping. This is where you have to be really careful. Nowadays, as much as half of the merchants offer free shipping. Some have free shipping as a regular thing, while others have some conditions. The idea is that people are used to the fact that they do not have to pay extra fees for shipping.
A research by E-tailing group found out that free shipping is actually the first criteria when buying a product online. And on the other hand, high shipping rates were on the top of the list for disappointing online shopping experiences. Here are some figures: orders with free shipping are usually 30% higher in value. If shipping fee at your eCommerce is inevitable, then you better make it a flat rate and clear at the very beginning; online shoppers simply hate surprise shipping!
A study has shown that 47% of customers leave the cart when they find out that shipping was not included in the price.
The same research mentioned above also revealed that 47% of buyers only consider buying discount products. 62% said that once on website they head to sale and discount sections right away. Therefore, make sure that you have that kind of section on your Magento website as well. 
The importance of search for Magento site, website load speed, menu navigation and checkout page should not be overlooked. This can easily become the reason that your eCommerce did not work out. When you have visitors on your Magento website they have to be able to find products that they came for easily and as fast as possible.
Approximately 50% of the visitors use the search to navigate on eСommerce sites. Make sure that you have the best search; incorporate auto-suggestions that list the related products as the visitor types. When the choice is too big, you have to have enough filters for your search to ease it on your customer Sphinx Search Ultimate is a perfect extension for this needs.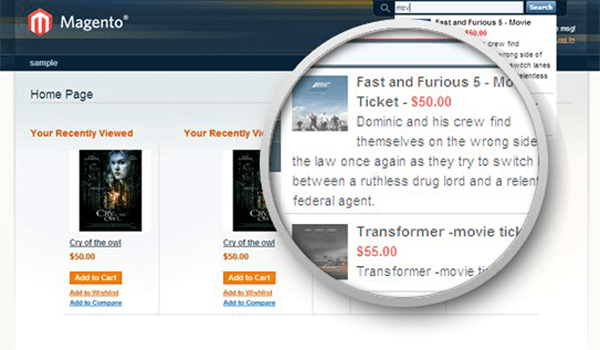 Unfortunately, cart abandonment problem is something that most of the eCommerce owners are familiar with. According to the study conducted by Sale Cycle, number of clients that leave their carts without completing order is as high as 73%! Shocking, isn't it?
However, do not lose hope just yet, there are various ways to win back those orders and increase your sales. In order to achieve that, you have to understand why clients abandon your carts. A rtholtz.com research has shown that the most common reason behind abandoned cart is high shipping costs. Other reasons include high product prices, complex checkout methods and low loading speed. Some customers are simply not ready for placing the order.
Once you understand the reason, it is time to take an action. Email retargeting is one of the best ways to remind those customers that they were interested in your products. According to Sale Cycle research, around $6 is returned to online store per every cart recovery email. You might not realize what it means unless you find out that SeeWhy.com study showed that indecisive customers tend to spend 55% more than others.
As you already know Magento websites speed directly connected to the Conversion rates. It can actually make or break your website performance. The page load speed on your website greatly affects the customer behavior. If the page loads too slowly, then be sure that majority of the visitors will just close the page and go to your competitors. Full Page Cache Magento extension will make sure that your website is performing outstandingly.
Building a successful Magento eCommerce is not an easy task; however with the right approach and suitable extensions no one will be able to compete with you on the market. We have provided you with some of the most important tips for increasing your revenue and making your Magento eCommerce stand out based on a one year communication with our clients. Now it is your job to take this knowledge, use our extensions to your advantage and improve your website conversions.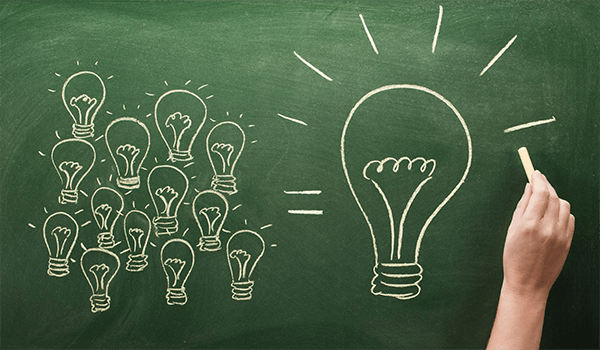 I hope that you will use our guide to successful Magento website to its maximum and will be on top for the next years!