Business details:
The Green Nursery Inc.
Established 2007
Eco-Friendly Baby Supplies
Bloomington, Indiana
Servicing all of the US.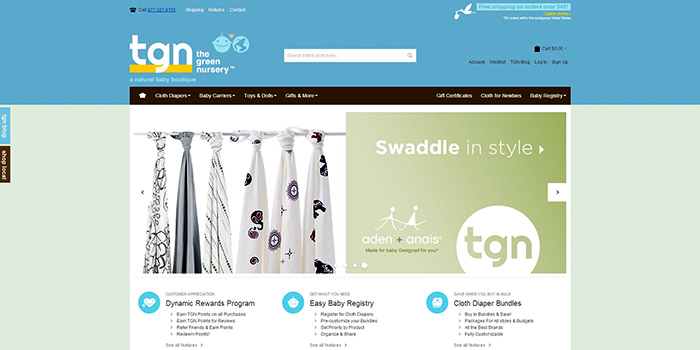 Q: Tell us about your business, what is it about, how did you get your start?
A: We started as a small mom and pop shop approx 7 years ago with the idea to sell specifically natural or eco-concious products for babies. We have a local retail store and an online store. These days most of our sales come through our online channel, but we continue to pursue the local retail store as well, as an asset to our community.
Q: What long you have been working with Magento and why did you choose it?
A: We actually started on a Yahoo store originally, and quickly became aware of its inherent limitations. Customizing the smallest things would cost an arm and a leg, and the general community was unimpressive.
I began with Magento probably around the 1.3 version of the software, and was drawn to the fact that it was open source, free, and just plain interesting. Quickly I became involved in the community and the collective project it is today.
Q: What goals you have set up for your business to achieve during next 6 month?
A: Higher sales, faster website, improved usability, refinement.
Q: What is the most important thing people need to pay attention when they start up first online store?
A: People need to understand their own needs and requirements. Setting up your framework at inception is particularly crucial with a cart like Magento. Also, being mindful of security is of high importance.
Q: What is the most difficult aspect of running an online store?
A: Not taking customer complaints personally. Listening and proactively dealing with issues, rather than taking the defense. This is also one of the majorly advantageous aspects of Mirasvit vs other extension developers.
Q: Since you run your online store what was the biggest problem you faced with, and was what the solution?
A: Getting involved in the Magento database can be a tricky situation sometimes. The standard rule of backups, backups, backups especially applies to Magento. Keep one copy local and one remote.
Our biggest issue has been in regards to the fact that we have large bundle products in our catalog. We have faced general speed issues (greatly improved with Mirasvit FPC) and several issues with Suhosin and php limitations in regards to how big of bundle we could save in the backend. It was a simple solution that took some time to troubleshoot.
Q: What's your easiest way to quickly attract customers to your website?
Being honest and transparent. Offering excellent customer service and rewards. Responding quickly to queries. The rest sorts itself out to a degree. Of course you can't forget SEO, rich snippets, reviews, word of mouth, etc.
Q: What is the most powerful Magento extension for you and why?
A:  Both Mirasvit Full Page Cache and Fast Re-indexing Extensions. Best additions to our store hands down. Long save times in backend were solved by the reindexing extension.
FPC has dramatically improved our page speed. I'm looking forward to the update that also caches customer groups pages.
Q: What extension had the biggest impact on your sales in the last 6 months?
A: Can't say for sure, but Full Page Cache as well as Follow up email extension.
Q: Why did you choose Mirasvit as the Magento Extensions provider?
A: Unique products I couldn't find anywhere else, that solved very important issues. Best support I've received from developers, and so far it's remained solid.
Q: What can you say about Support services provided by Mirasvit?
A: I can only say good things, and I hope the service remains at the level it is today. You won't find such responsive developers elsewhere. This is a win-win for everybody. Clients are happier, and extensions become richer/stronger.
Q: Anything you would like to wish to all our readers?
A: Nope, not really ;)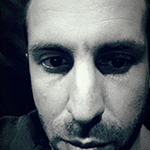 Scott Noroozi
Co-Founder and CEO
The Green Nursery, Inc.
www.thegreennursery.com