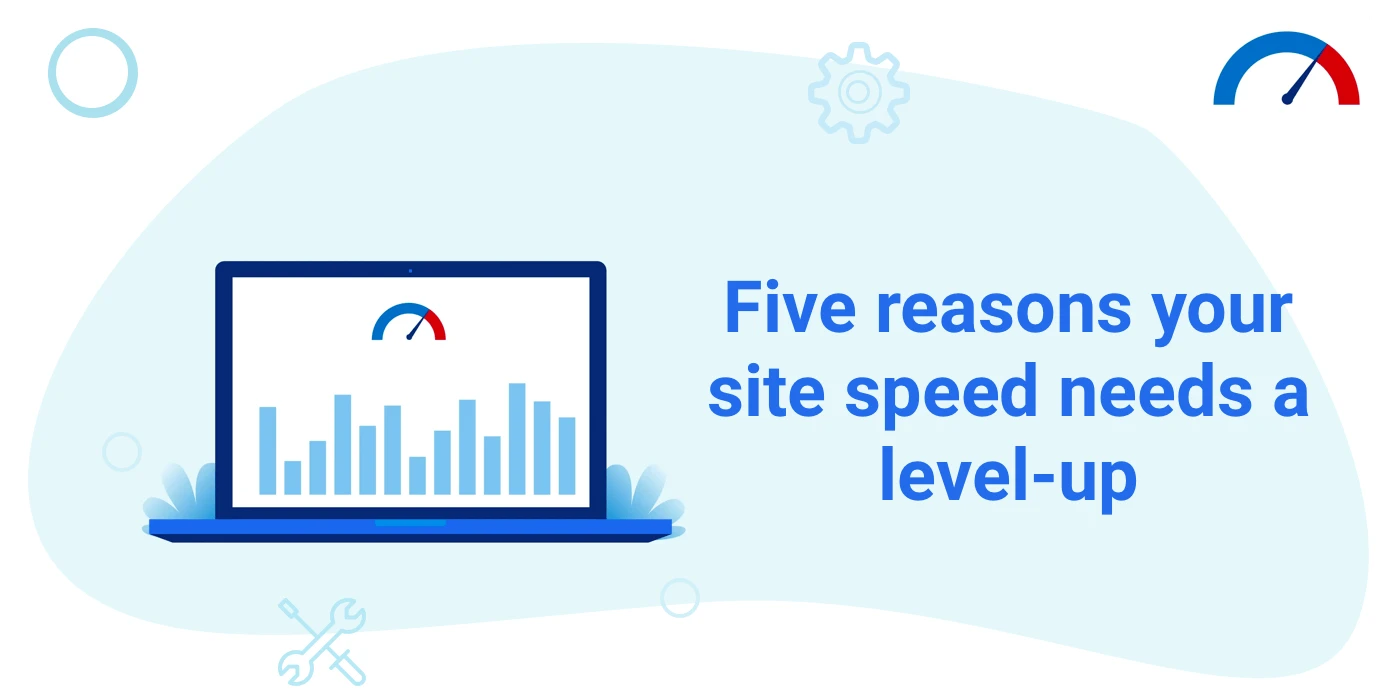 Do you know what two heartbeats are?
They are not only two movements of your body's most crucial muscle but also a desired web page speed.
Yes, you read it right — half of the internet surfers expect a web page to load in 2 seconds or less.
Just two heartbeats may be the tipping point for your potential customers.
To put in: Can your site speed have a drastic effect on your conversions? The answer is YES.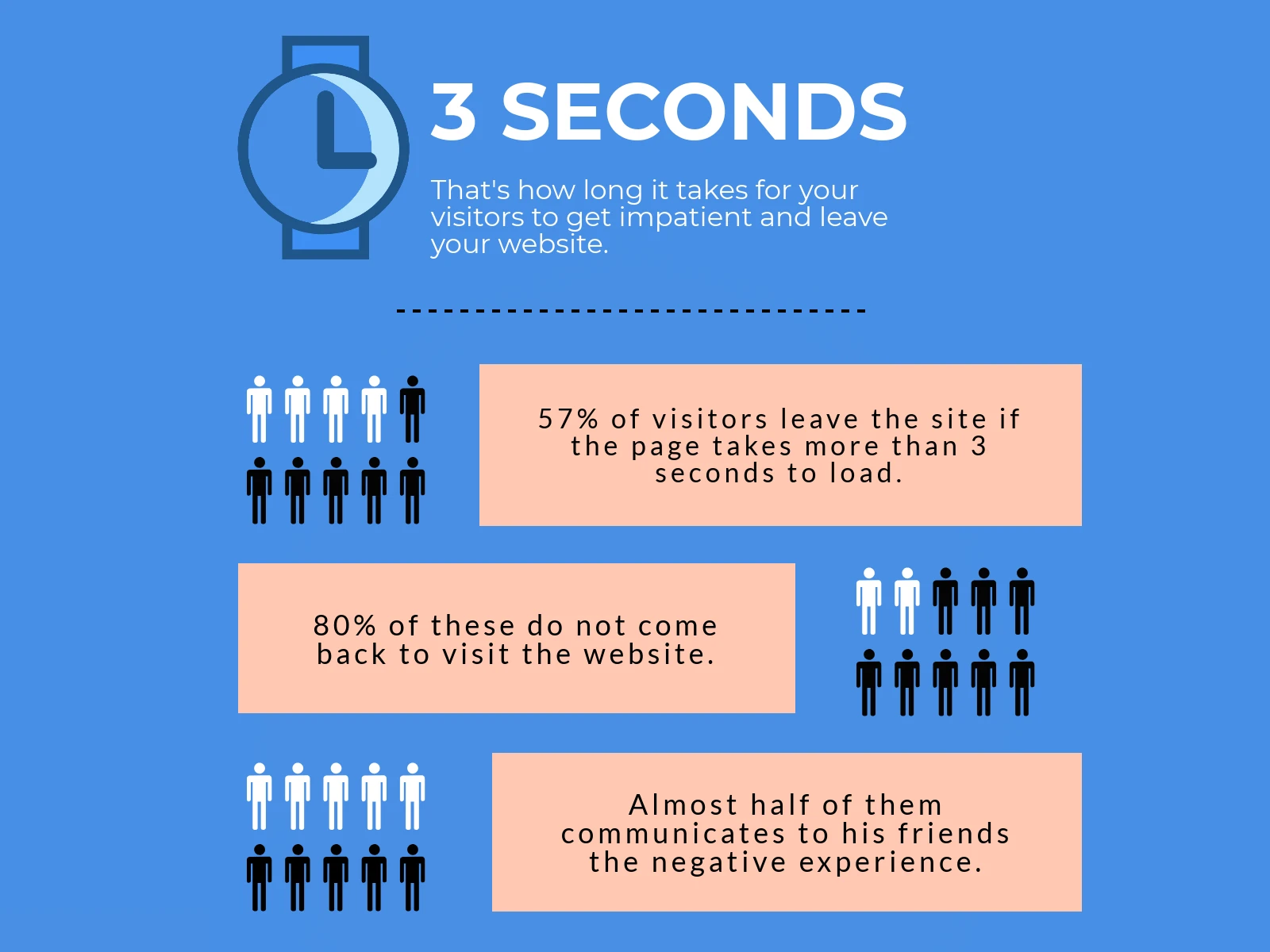 One can often forget how vital website speed is. You can polish your design to aesthetic perfection. Introduce fancy functions. Fill your posts with meaningful and exciting content.
But — alas! — your competitor's page speed shows much better results. The outcome is easy to predict, he's on top, and you are not.
So, why is it necessary to level up your page speed?
1. You can't change the first impression
Your site speed is precisely the first impression you make. It's merely psychological.
We perceive fast to load websites as trustworthy and professionally made. We want more, and we want it quickly. Thus, no wonder our minds connect page speed to its efficiency and reliability.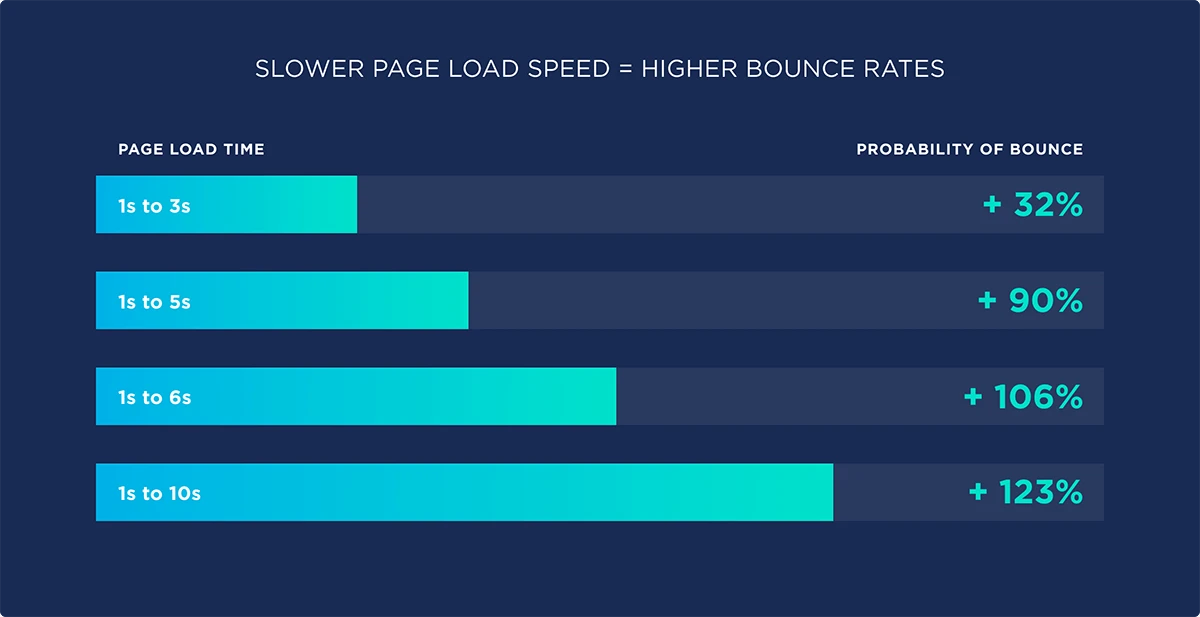 A statistic that speaks for itself: 79% of internet shoppers say they won't come back to a website if they've met troubles with page speed.
2. Google will love you
Here, at Mirasvit, we know that Google takes the speed of an online store into account when ranking a site in the search results. The math is simple: the higher your site speed is, the more likely you'll get to the top of Google search results.
That's why we developed a tool, especially for online shops, a Magento extension that optimizes page speed. Google PageSpeed Optimizer for Magento 2 can have a significant impact on store performance. Since Google has a tool to estimate store speed, that is the PageSpeed score.
Here are some numbers: typical Magento installation has a
45/100 mark for the desktop version
5/100 for the mobile version.
With this Magento extension, it increases up to 80/95 for desktop.
3. Low site speed is deadly for conversions
The fact is, slow pages are disappointing. Nobody likes them. If users think they can find a faster site, or they can buy a product faster, the average online shopper will click away immediately.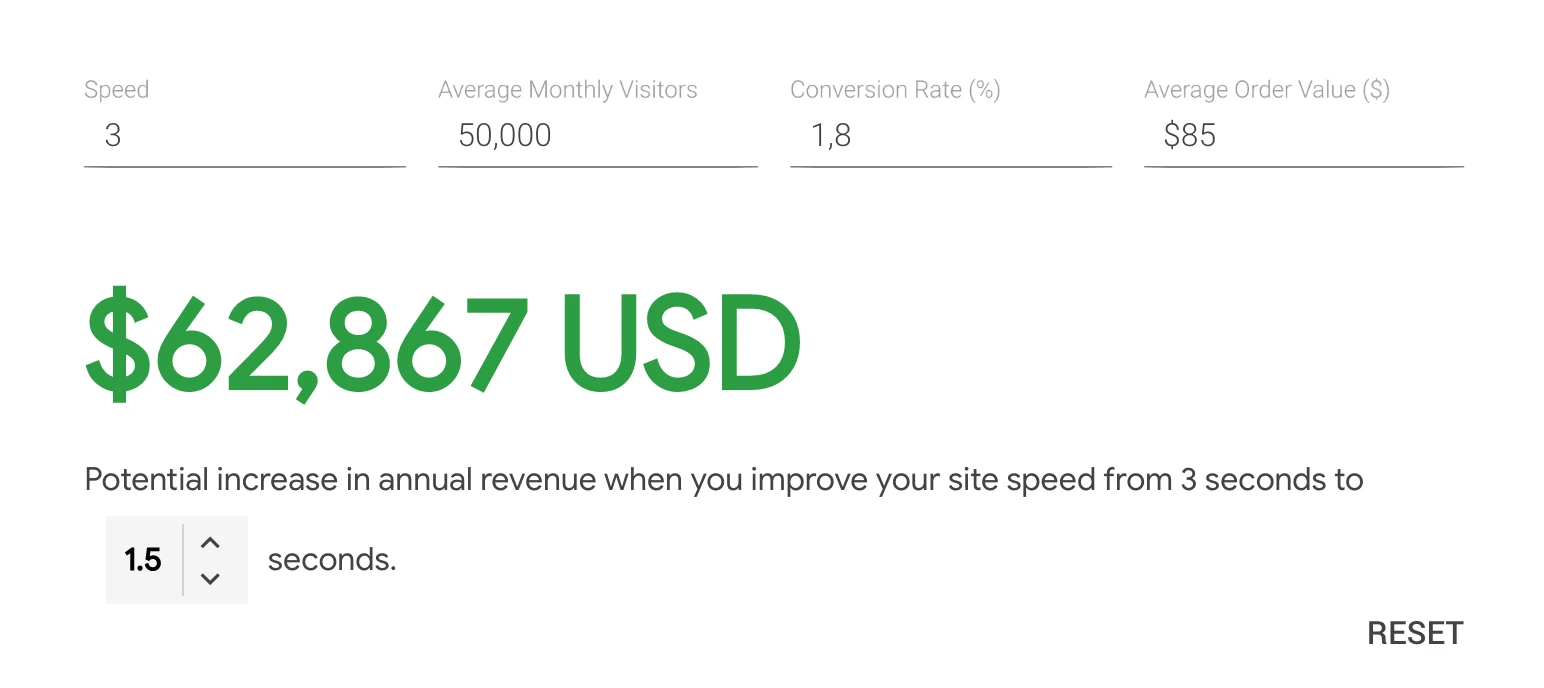 According to Kissmetrics, 40 percent of consumers abandon a website that needs more than two-three seconds to load.
Suppose your online store has 200,000 visitors every month. Your site speed slows down to 4-5 seconds (just a couple of heartbeats, seems like nothing, right?), but you may lose 80,000 of your potential customers.
If you don't believe me, "believe Amazon." Their tests showed that one second lost in page speed would generate a $1.6 billion loss in profit per year. If a user wouldn't wait for the most significant online shop in the world, what are the chances of them waiting for yours?
4. High page speed boosts UX
One can find thousands of articles on UX. In a nutshell, the idea of good UX design is making your customer's journey pleasant and straightforward. And perfect website speed should be a priority when it comes to online stores. People visit your website to find and buy something. And they want it as fast as possible. So, please give it to them in a split second!
For instance, Magento loads website images by default along with the main HTML, CSS, and JS files. Thus, the page may be shown distorted and not work until all the pictures are fully loaded. I guess you imagine how frustrated a customer may be.
Mirasvit's Magento extension is a solution. It starts with the essential files and shows customers a page with accurate placeholders instead of the images. Visitors begin using the website, while the images are loading in the background. So, it is a win-win situation.
5. Invest in your reputation
Of course, page speed maybe not crucial for well-known and respectable giants like Wikipedia or Facebook. With sites like these, users can tolerate a somewhat longer waiting time.
But small businesses, startups, and online shops do not have this privilege. Investing in website speed contributes to its image and reputation. I would hardly recommend a site that irritated me with its loading time, whatever the inside might have been. And one should never underestimate the word-of-mouth power.
Not to mention potential losses of new and returning customers. Here are some numbers from Google on mobile benchmarks. As page speed, i.e., load time goes from one second to ten seconds, the probability of a mobile site visitor bouncing increases 123%. And we at Mirasvit are proud that our Magento extension increases the Google PageSpeed score up to 99/100 for mobile.
So, are you ready to bring your site speed to the next level?