In this article we would like to talk about a the service that is actively promoted by Google – Google Merchant Center. This is a branch of the company's other service – Google Base, aimed at trading business. This is the catalogue where any e-store can upload an information about their products (title, description, price, store web address etc.). An uploaded  Information on Google merchant centre will be displayed on such services, namely:
1. Google Shopping – a platform for price comparison between different on line stores.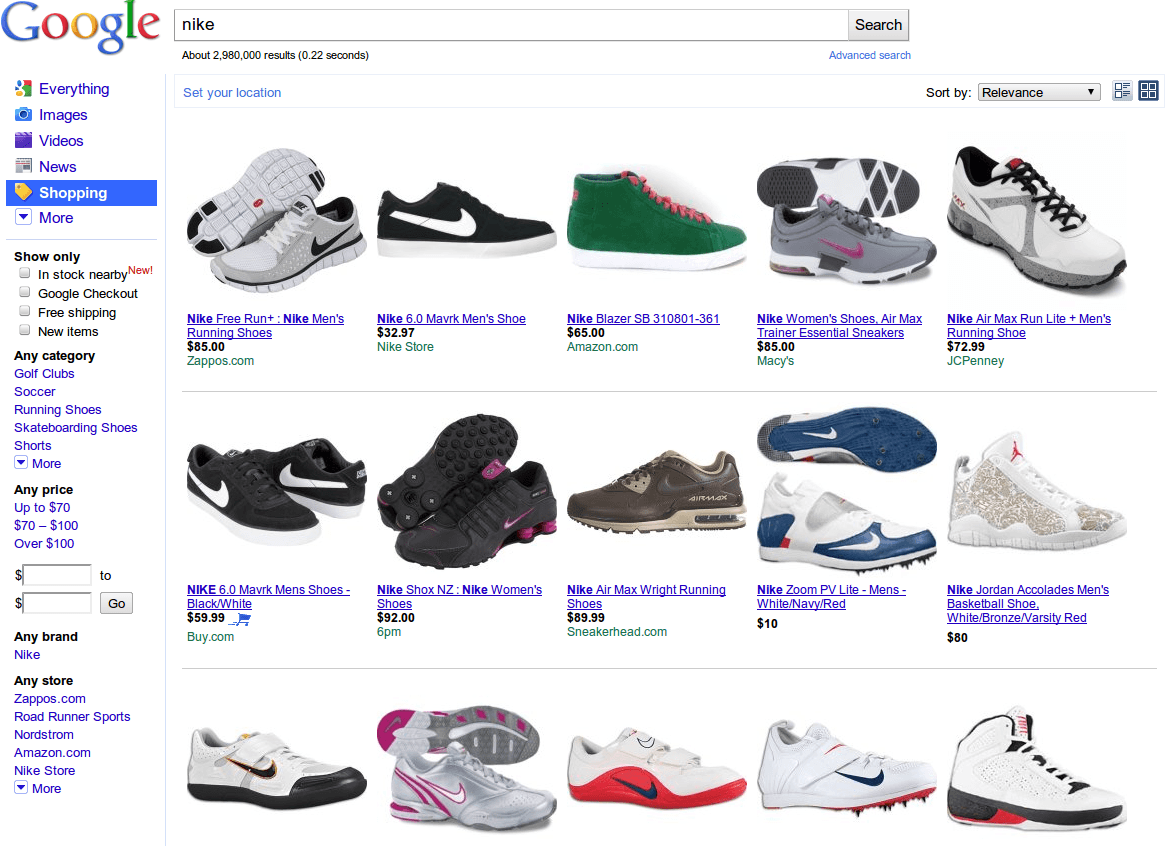 This is a place where customers can choose an optimal store to purchase specific products. The company is actively developing this service. The proof to that is the Google Shopping Express – a free delivery service of ordered products right to your doorstep. Is provided, if there is a local store that collaborates with Google. This service has been launched in March, 2013, and was tested in San Francisco and has proved to be a successful. Starting September 2013 the testing area was increased, so now the Great Bay residents can enjoy it as well. Additionally, Google is launching Shopping Express for Android and iOS devices which will now make browsing and ordering available on mobile devices.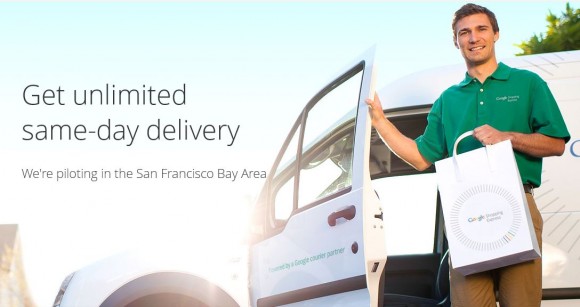 2. Product Listing Ads – is similar to the context advertising. It is displayed in search results as well, but is different from the context advertising. Here you can place the description and image of the product, price and website address, place where you can purchase it. Such kind of ads show the CTR increasing. Compare to context ads, messages are more attractive and more interactive than the usual ads. This kind of ads also performs high number of orders and high conversion rate. There is a great tool to set up an automatic targeting – Google chooses the most fitting products from your online store according to the user's relevant request.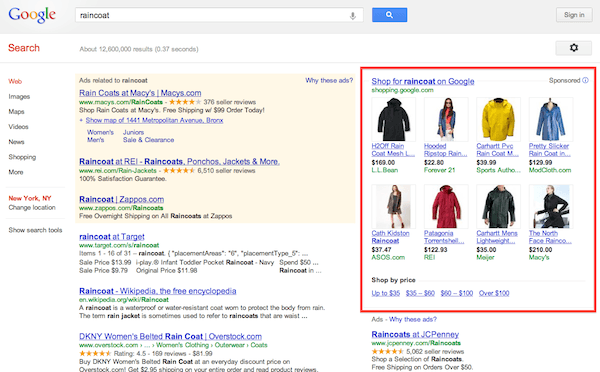 Recently Google has updated their Product Listing Ads and Storefronts services making them local. This innovation allows local vendors to create a new channel to attract new customers. Earlier these services displayed only online showcases of large online stores, without any connection to a region.
3. Google Commerce Search – basically it means that there's a search bar placed at online store's website that allow clients to search quickly through large amounts of products and stuff. It was developed for the large companies and since participation fee varies around $50 000 a year, we will not go into details. Plus, they recently have stopped accumulating new clients and become concentrated only on the existing ones.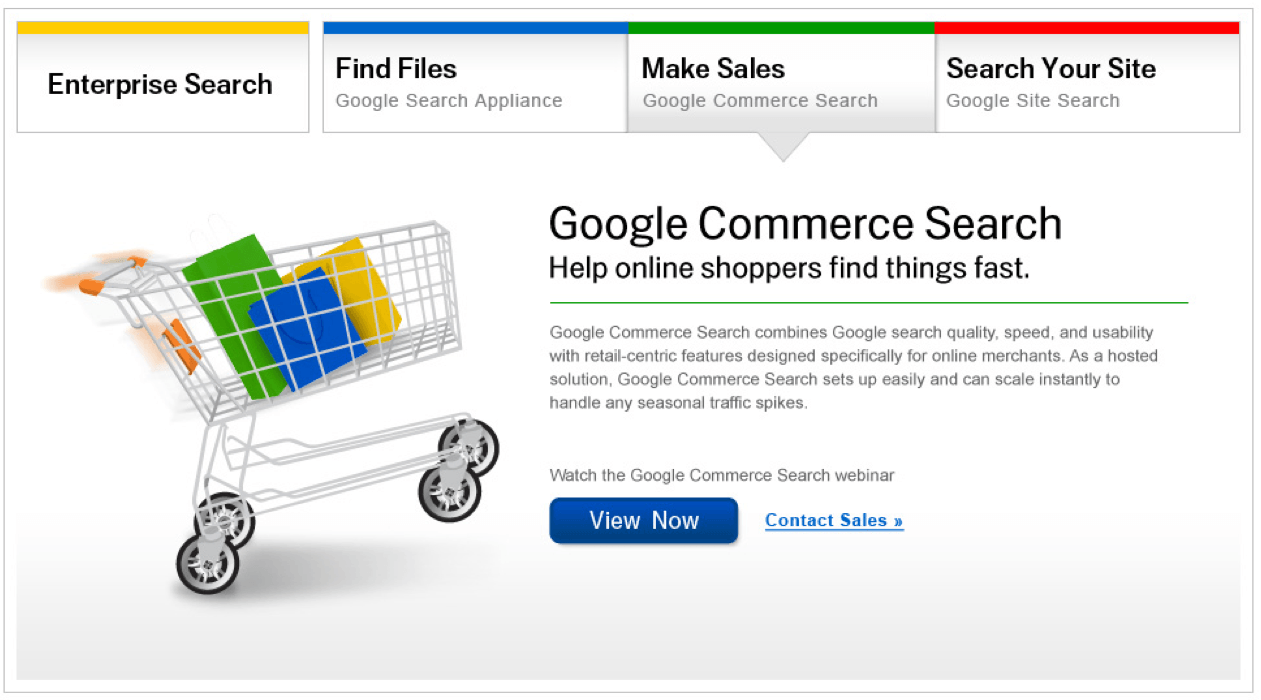 If you've decided to add your products to any of this platform, that's a very good idea, as Google Merchant Center could be a great part of your online store business strategy. It helps to promote your brand, therefore, to increase the value of your brand for online business. It is going to help you greatly with SEO promotion of your site.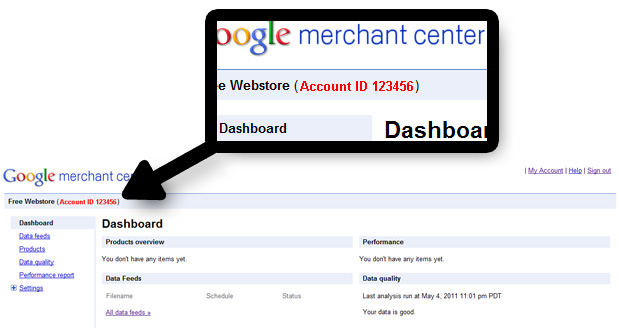 To place the information about your e-store products on Google Merchant Center you need to do the following steps:
Sign up to Google – click this link to proceed. In order to register a Google account you need to create a Gmail account. In case you don't have it or if you would like to create a new one for your company you can do that by clicking this link.
Customize your profile – type in the name of your store, the description, URL, the information about the company (actual address), a customer support service information, personal contact data.
Sent your site's URL for the checkup and confirmation, otherwise you won't be able to upload product information to this service.
Create a data feed – a file that contains full data about your products (title, description, price). Google supports two format kinds for a feed file to submit data to their service, these are: xml and txt.
Select the upload channel and data format. You have to two ways to upload your feed. First, to upload from a local storage device or by submitting an URL of your feed, that will be updated automatically after you will adjust the schedule. This option is really useful if you add or change your products very often.
Upload the catalogue.
There's also an option to link accounts from Google Merchant Center and Google Adwords, so you can organize more targeted advertising campaign. You can do that the following way: in your Google Merchant Center account go to Settings > Adwords and type in your Google Adwords client ID in the Link Account field.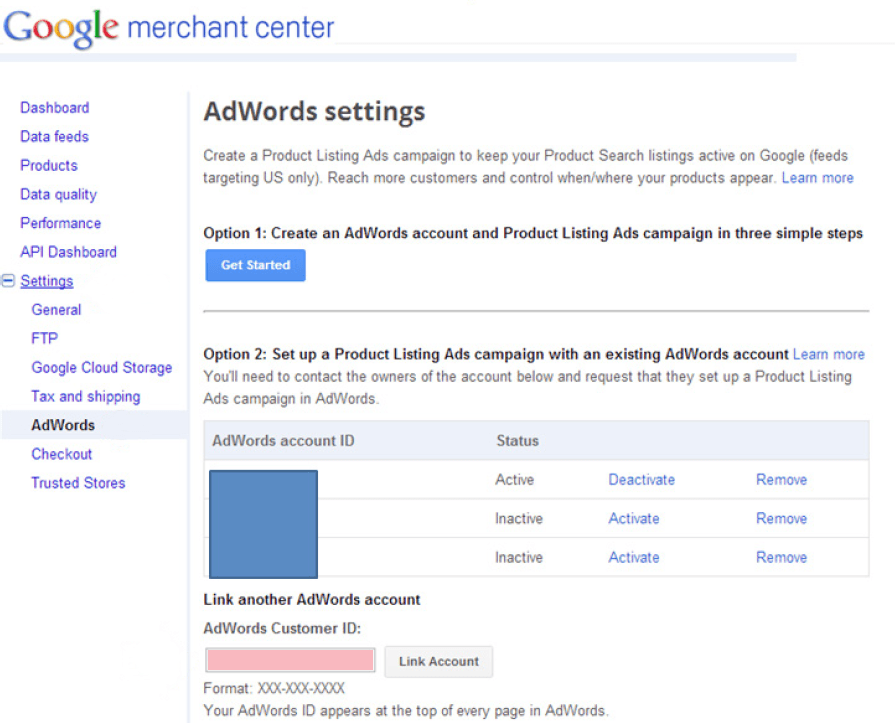 If the three first steps above are more or less simple, the forth one, might be more complicated. How to create a feed file for your products if your e-store based on Magento?
In order to create your own feed file, you can read Google's manuals instruction on how to do it. The only problem is that manuals instruction written on how to upload a small amount of products, as you need to add the description of your products manually. However, what supposed to do those who have a vast list of products (more than 20,000).
To create a feed file on the Magento platform is quite simple. All you need is – to install an additional extension that will allow to generate a feed file in formats compatible with Google Merchant Center.
Our company is a developer of such extensions. Therefore, we have a great proposal for you – the Advanced Product Feeds extension. This extension has the following capabilities for the feed file creation:
to create feeds for all comparison shopping engines;
to indicate different data and process for each feed;
to access by the permanent link;
convenient interface for mapping the attributes, with an opportunity to indicate the type of the displayed values and much more.