The extension provides an incredible search experience. The search returns relevant results within milliseconds. It will increase your store conversion rate simply by providing great search results!
High speed and more relevant search results
Super-fast search using autocomplete
Automatic correction of typing errors during search
Search across multiple content types
Responsive & mobile-friendly interface
Fastest Search
This is the fastest search autocomplete on the market
Free Installation
We offer free installation of elastic search engine
Who else use Elasticsearch
1/11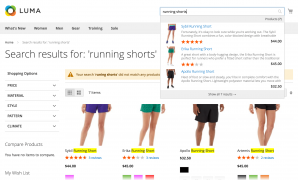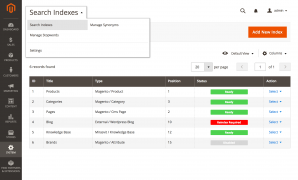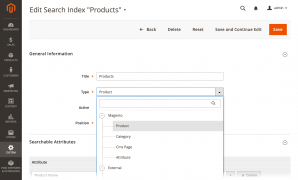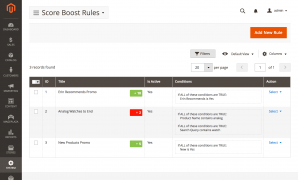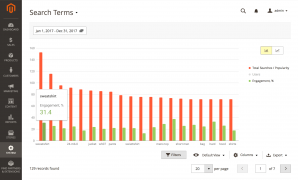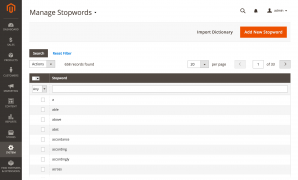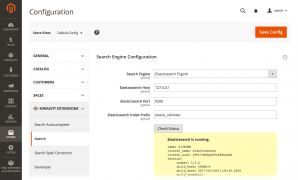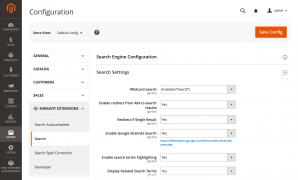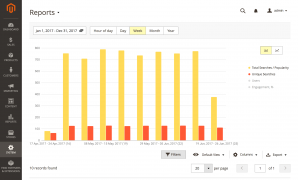 Feature Highlights
Product search is one of the most important and powerful tools in an online store. If your search delivers relevant results quickly, your customers can find and buy products of their choice. Smarter and faster products' search will help you increase sales!
Elastic Search Ultimate provides your store with one of the fastest and most powerful search features for Magento 2. The extension is compatible with Magento CE, Magento EE, and Magento Cloud (Magento 2 Cloud Elasticsearch).
Our extension uses the Elasticsearch engine to perform the search. It is one of the world's leading engines with a free open source product designed to offer horizontal scalability, maximum reliability, and easy management. It can fulfill the most sophisticated requirements of a modern-day online store. The extension connects the Elasticsearch engine to your Magento 2 store and ensures a quick and relevant search.
The use of Magento 2 Elasticsearch extension improves your store's search results and lets customers perform a search of any kind. Elastic Search Ultimate strives to change the customer experience in your online store by speeding up the search in your store and making it more useful. The search works great both on desktop and mobile devices.
Super-Fast Search Using Autocomplete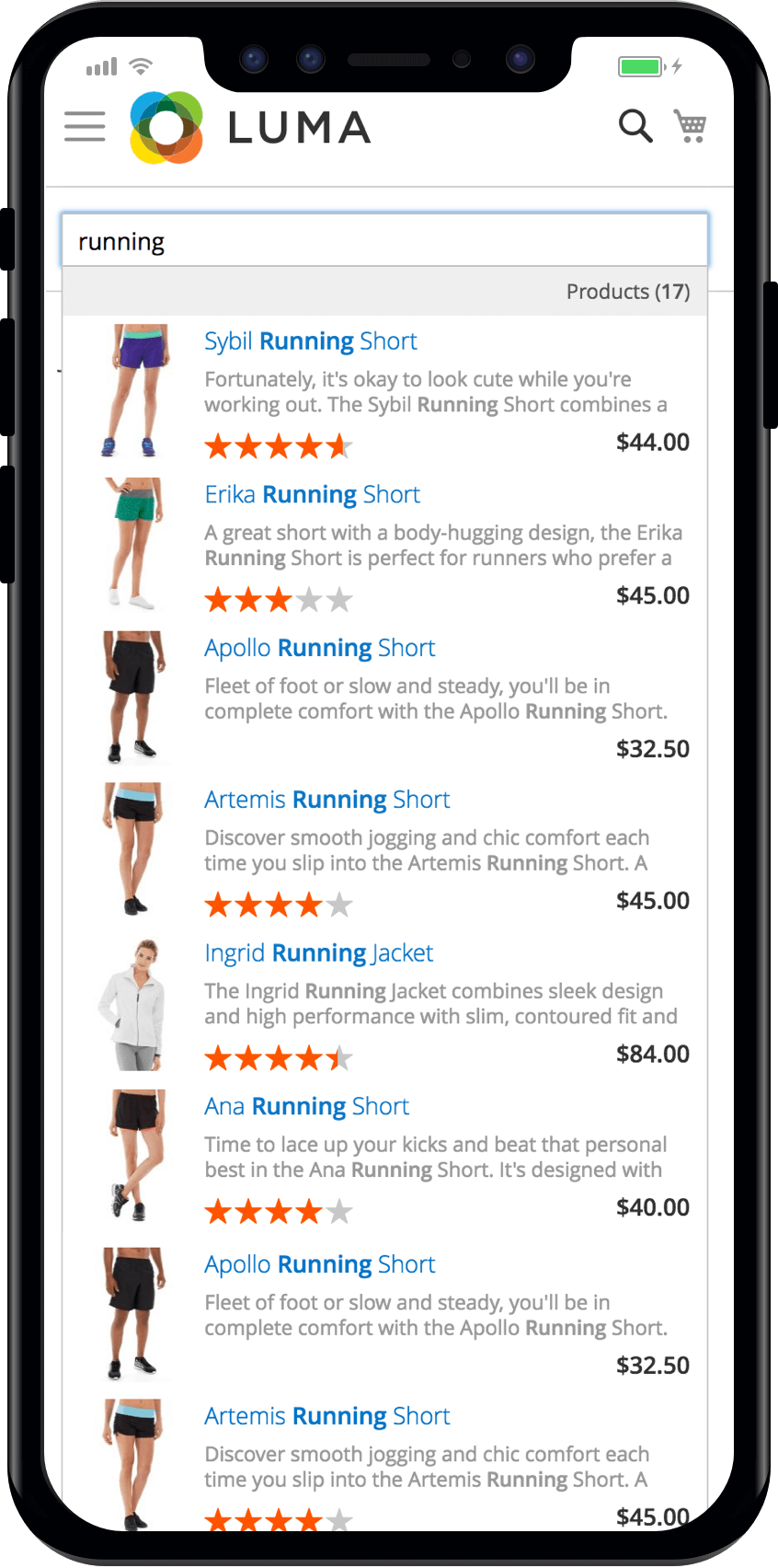 The Highest Speed of Autocomplete on the Market
Provide exceptional customer experience by adding the fastest search autocomplete on the market to your store's search bar. Search autocomplete is the first thing used by the customers during product search. Elasticsearch for Magento 2 makes it perfect.
---
Full Control Over Autocomplete Appearance
The results, obtained with search autocomplete, include different product information. You can decide what kind of information will be reflected in the search results.
---
Multiple Types of Content in Search Results
Search results obtained with Magento 2 Elasticsearch module can show not only products but also other types of content such as categories, CMS pages, blogs, etc. For example, if your customer is looking for your shipping policy, they will quickly spot the correct page on your website.
---
Hot Searches
Autocomplete reflects the 'hot searches'. Thus, you can promote some search terms which lead your customers to exclusive offers in your store. The extension can also show the most popular Magento 2 elasticsearch search terms for your customers.
---
Responsive and Mobile-friendly
Our autocomplete supports all responsive themes. It provides great user experience on mobile devices.
High Quality of Search Results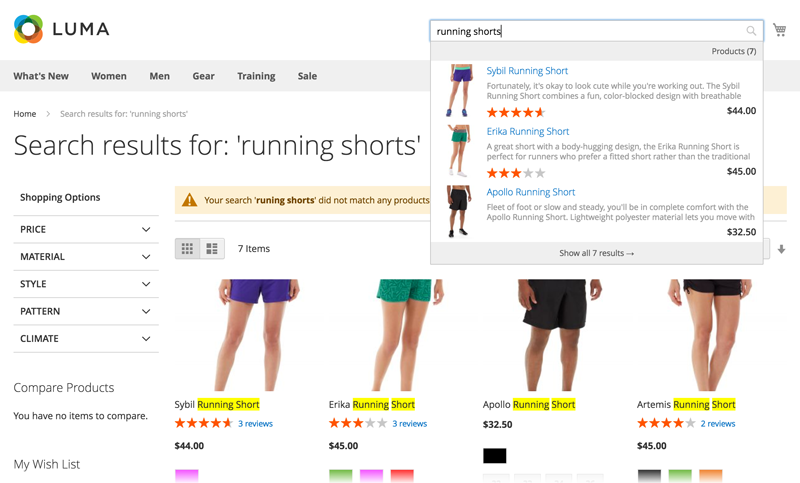 High Relevance of The Search Results
Elastic Search Ultimate for Magento 2 sorts the search results by relevance to the search query. The goal is to show the most interesting products on the first page of the search results. Thanks to this feature, customers can instantly spot the items of their interest.
---
Full Control Over Sorting of Your Search Results
You have full control over your search results. Establishing proper scoring rules, you can relocate certain products or groups of products such as brands or categories in search results provided for a specific query or a set of queries.
---
Search Understands Language Morphology
The extension uses morphology preprocessors, which allow it to understand singular/plural words and different lexical properties of the search query. Thus, even if the product description does not include the exact search term, it can still be shown in the displayed search results.
---
Search By SKU, ISBN, Abbreviations or Any Other Code with Special Symbols
The extension is equipped with a long tail search feature. Thus it can correctly search for any words with hyphens or special symbols. This is very important for eCommerce as customers often search for specific products by their SKU.
---
Applying Synonyms and Stop Words
The use of a list of synonyms and stop words allows our extension to return correct results even when a customer did not enter the query that fully matches our products. This feature greatly improves the quality of search results.
---
Hiding Out-of-Stock Items
If a product is out of stock, store owners don't want to hide it from the website because it will be removed permanently from the Google search index. However, there is no use to show out-of-stock products in search results. The extension solves this issue by displaying only those items that can be bought right away.
---
Correcting Misspelled Search Queries
Customers often misspell search queries. In this case, default Magento search returns 'no results'. As a result, customers can't find what they are looking for in your store. Our extension has a powerful spelling corrector. It will correct all misspelled search queries and provide customers with the results they are hoping for.
---
Provide Alternatives If You Don't Have Exact Match To A Customer Query
Customers often search for some specific product. But if you don't have it in stock, the search module will offer similar products. For example, if a customer is searching for 'red chronograph watches,' but they are not available in store, our search extension will show results for a shorter query' chronograph watches'.
---
Return Related Search Queries in Search Results
The extension shows related search queries in search results. It allows a customer to understand what other customers with similar requests are looking for, and may offer some good alternatives.
---
Full Multi-Language Support
All extension features are available for any in any language. The speed and quality results will remain the same.
Comprehensive Search All Over Your Store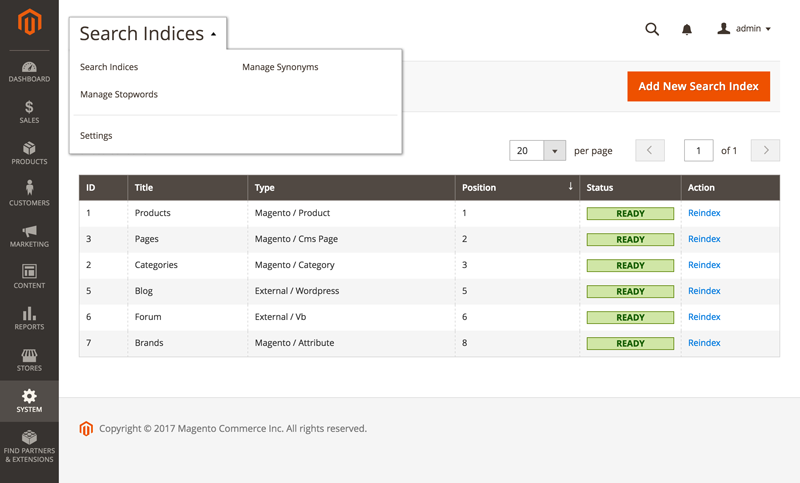 The extension allows your customer to search for almost all the types of content being present in your store. It includes the following items:
Products
The extension performs a search by all the product attributes, product category names, custom options, related content, associated products, and much more.

Categories
The extension shows the list of categories that match the search query.

Attributes
Extension reflects the values of some specific attribute in search results like a list of Authors or Brands matching the search query.

CMS Pages
Extension shows the list of CMS pages matching the search query.

Third Party Plugins
Extension can search by content of different plugins and even external systems like:

Wordpress Blog
Simple Press Forum
vBulletin Forum
Blog MX, Magefan Blog, Ves Blog, Mageplaza Blog, Aheadworks Blog
Knowledge Base
Blackbird Content Manager

Any Custom Content
The extension can easily incorporate your own search content in search results of your store. You can connect any data source your customers may benefit from.
Speed & Scalability
Super-Fast Indexing and Search
The extension uses an Elasticsearch engine to index content and to perform a search. The speed of Elasticsearch is the highest on the market. It's an enterprise-level solution.
---
Extension Improves Layered Navigation Speed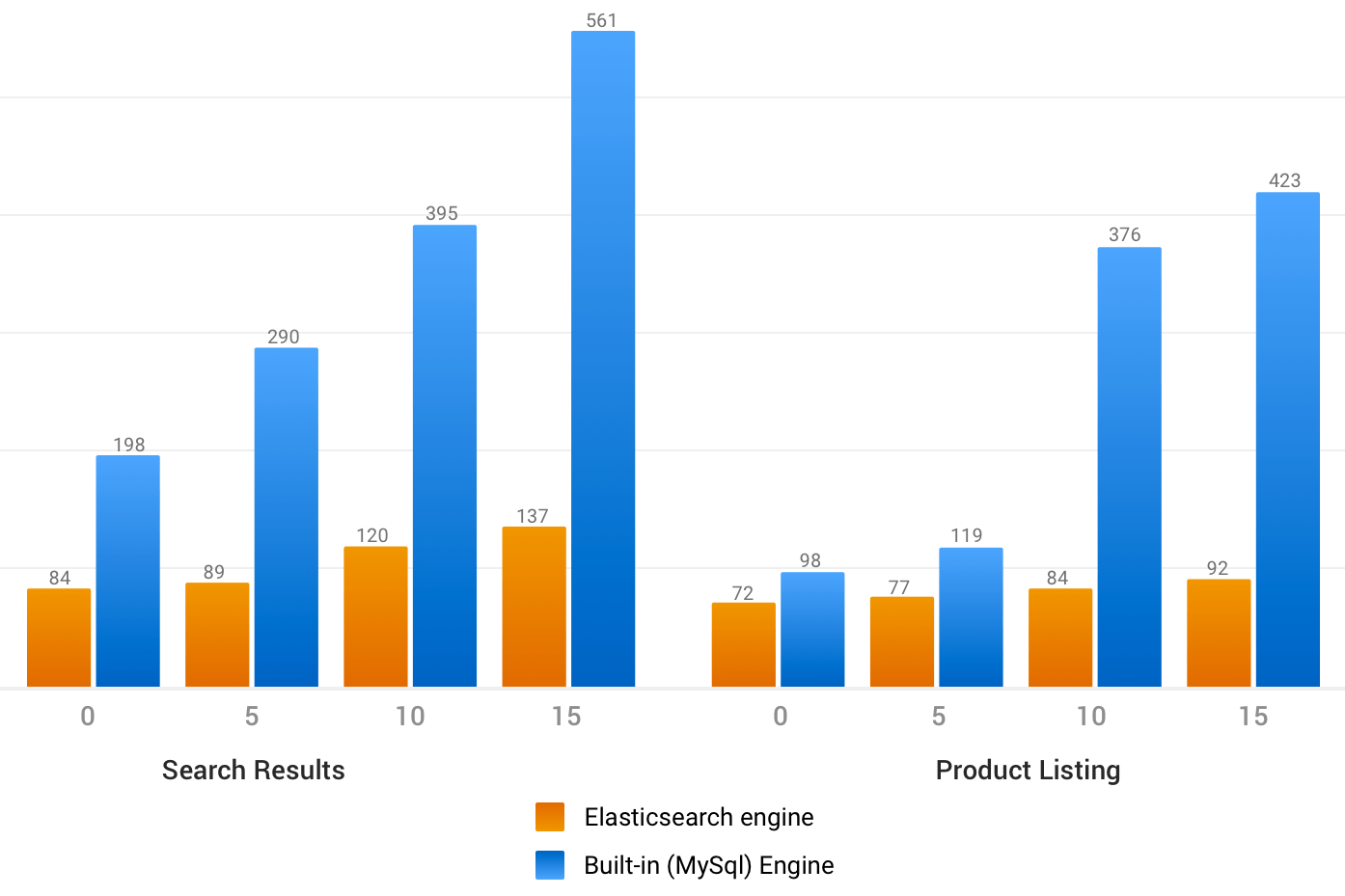 Number of sql queries to number of layered navigation attributes
Default Magento uses MySQL queries to build a layered navigation block. It is quite slow and consumes a lot of server resources as well as slows down all the catalog pages.
Our extension solves this issue by replacing MySQL with Elasticsearch. All the complex aggregation queries are performed by Elasticsearch. Thus, it speeds up your catalog and reduces the load on your server.
---
Effortless Scaling Your Search Infrastructure
Most stores run Elasticsearch on the same server as Magento. And it works perfectly. However, if you have a huge catalog or a high volume of search queries or high availability requirements, you can run a cluster of Elasticsearch nodes. The cluster will distribute your load or data over different servers. And it's quite easy to archive the data with our extension.
Other Advantages
Redirecting From 404 to Search Results
Nobody likes to see 404 error pages. But when it comes to eCommerce, these things happen every now and then. To solve this problem, we redirect a customer to the correct search results page instead of showing a 404 error page.
Say, your store had a product once, and it got delisted, but Google still shows it in the search results. Our extension will redirect your customers to a search results page with similar products instead of leading them to a 404 error page. In this way, you won't lose potential customers.
---
Redirecting Customers in Case of Single Result
The extension can redirect a customer directly to the catalog page in case of a single search result. For example, the customer can enter an SKU of a product in the search box, hit Enter, and get directly to the required product page. No intermediate pages required here. It's a very convenient option.
---
Search Landing Pages
The extension can create special pages showing up search results for specific queries. Such pages will look like regular catalog pages, will have their own SEO-friendly URLs, titles, and meta tags.
For example, you can create a page 'Samsung mobile phones for ladies'. It will look like a regular catalog page. But the product list will return search results by query 'samsung mobile phones for ladies'.
Store owners with a huge number of products in their stores often create their catalogs using search landing pages. They include links to those pages from the main navigation menu. It allows them to manage their huge catalogs easily.
Search landing pages are also very useful for SEO optimization. You can create them for different search phrases with different sets of products. Their creation and support won't take up too much of your time but improve your traffic from Google and other search engines.
---
Search Redirects
Sometimes you can show a customer your landing page instead of the regular search results when they are looking for certain words. For example, if a customer is looking for the word 'apple', the search can automatically redirect the customer to the category with apple-related products.
---
Google Sitelinks Search
Incorporate your search results in Google search results. This is an amazing feature. Customers can search your store from Google search results pages. The search box greatly increases the chances that customers will visit your website, choosing it over the other links appearing in Google search results.
---
Reports
The extension offers powerful analytics of your store search. You can use the following reports:
Report by search terms, which shows the most popular search terms in your store
Report by search volume, which shows the number of search terms and engagement, that is, the ratio between the number of search results and the number of clicks.
---
Magento 2 Enterprise Elasticsearch
We also offer Magento 2 Enterprise Elasticsearch extension to improve relevance, add a spell correction feature, and speed up layered navigation.
Who uses Elasticsearch Engine
Elasticsearch is a real-time distributed search and analytics engine. It's used in projects of any size from startups to huge enterprise search clusters. Some examples:
Wikipedia
uses Elasticsearch to provide full-text search with highlighted search snippets, and search-as-you-type and did-you-mean suggestions.
The Guardian
uses Elasticsearch to combine visitor logs with social-network data to provide real-time feedback to its editors about the public's response to new articles.
Stack Overflow
combines full-text search with geolocation queries and uses "more-like-this" to find related questions and answers.
GitHub
uses Elasticsearch to query 130 billion lines of code.
Compare with other Mirasvit search extensions
| | Search Autocomplete | Search Spell-Correction | Advanced Sphinx Search Pro | Sphinx Search Ultimate | Elastic Search Ultimate |
| --- | --- | --- | --- | --- | --- |
| Core | | | | | |
| Aucomplete | | | | | |
| Misspell | | | | | |
| Search MySQL | | | | | |
| Search Sphinx | | | | | |
| Search Elastic | | | | | |
| Reports | | | | | |
| Landing Pages | | | | | |
See it in action!
Pick a quick tutorial to learn about various aspects of this extension
Manual & Support
Need more help?
Save time by starting your support request online and we'll connect you to an expert.
Contact Us Now
We found other products you might like!
Live customer feedback
Latest comments
Michael Sandström
Sep 24, 2020
Best support, keep up the good work!
Galeria LueLue
Sep 23, 2020
Thank you <3
See all comments
The real-time results of the satisfaction survey of our customers
for the last 100 responses
Reasons to choose Mirasvit
Client focusing and satisfaction
It is our main goal. A big part of our new clients come from referrals from our existing clients. Our professional team of developers, marketers and support invest the best knowledge and experience, so you could come back to us again and again.
Remarkable support
90-days free and high quality support. We make an effort to satisfy you with work of every module you have purchased in our store. Helping you with installation, configuration, answering your every question, we do all our best to eliminate any possible problems.
Risk-free Investment
30-days money back guarantee. If you are not satisfied with work of our extension for any reason we provide a full refund.
Constant improvements and upgrades
We provide you lifetime free updates. We constantly add new features to all our modules. We are absolutely interested to hear your opinion and to implement your suggested features in our future developments.
Comprehensive Documentation
We provide an expanded user guide for every our extension, so you can find answers for all your burning questions.
Unencrypted source code of our products
You can customize extensions according to your needs and requirements.
Usability and Performance
Module is easy to install and easy to upgrade, just follow step by step our user guide.
Safe Magento updates
No core modifications. Just copy extension files to store root directory.