Magento 2 Reward Points Extension and Loyalty Program
Boost customer loyalty and engagement with our extension. Transform your shoppers into brand advocates with a rewarding loyalty program, incentivizing purchases, referrals, and social media interactions. This powerful, flexible tool is designed to drive sales, improve customer satisfaction, and elevate your brand's reach.
Increase the retention rate
Gain high-quality leads
Reward customers for spending or sharing on social media
Split the program into tiers
Refund with reward points
Use GraphQL, REST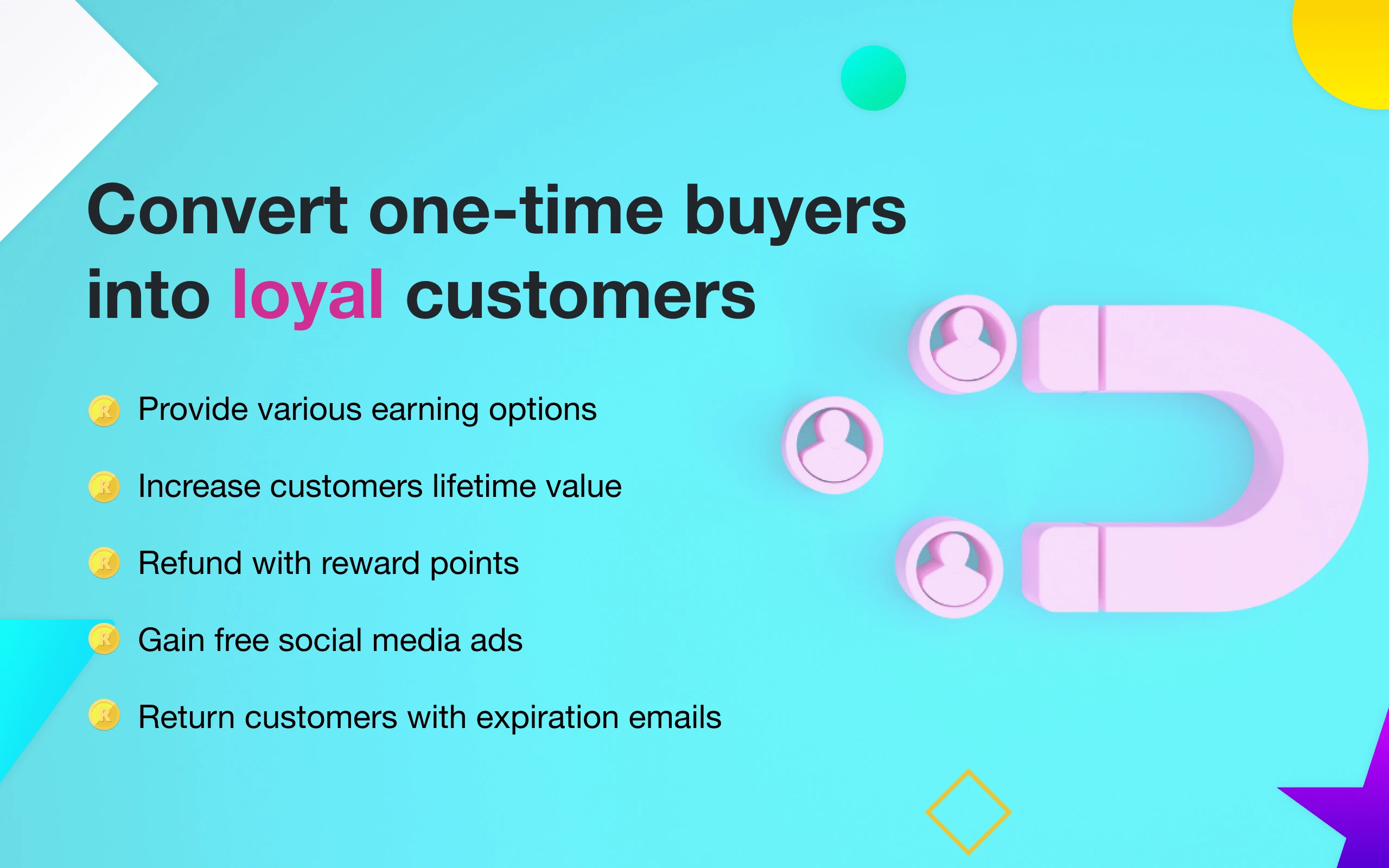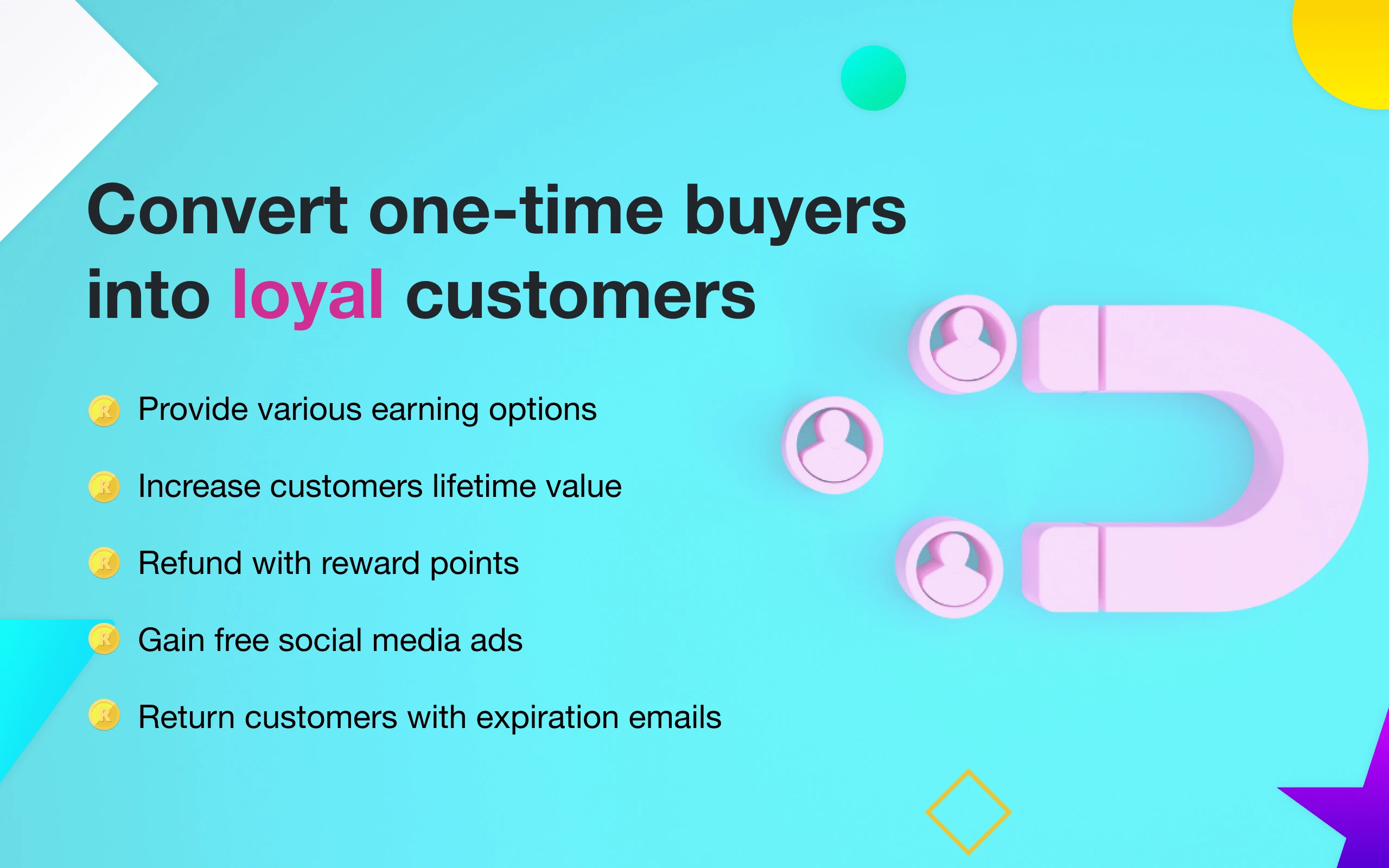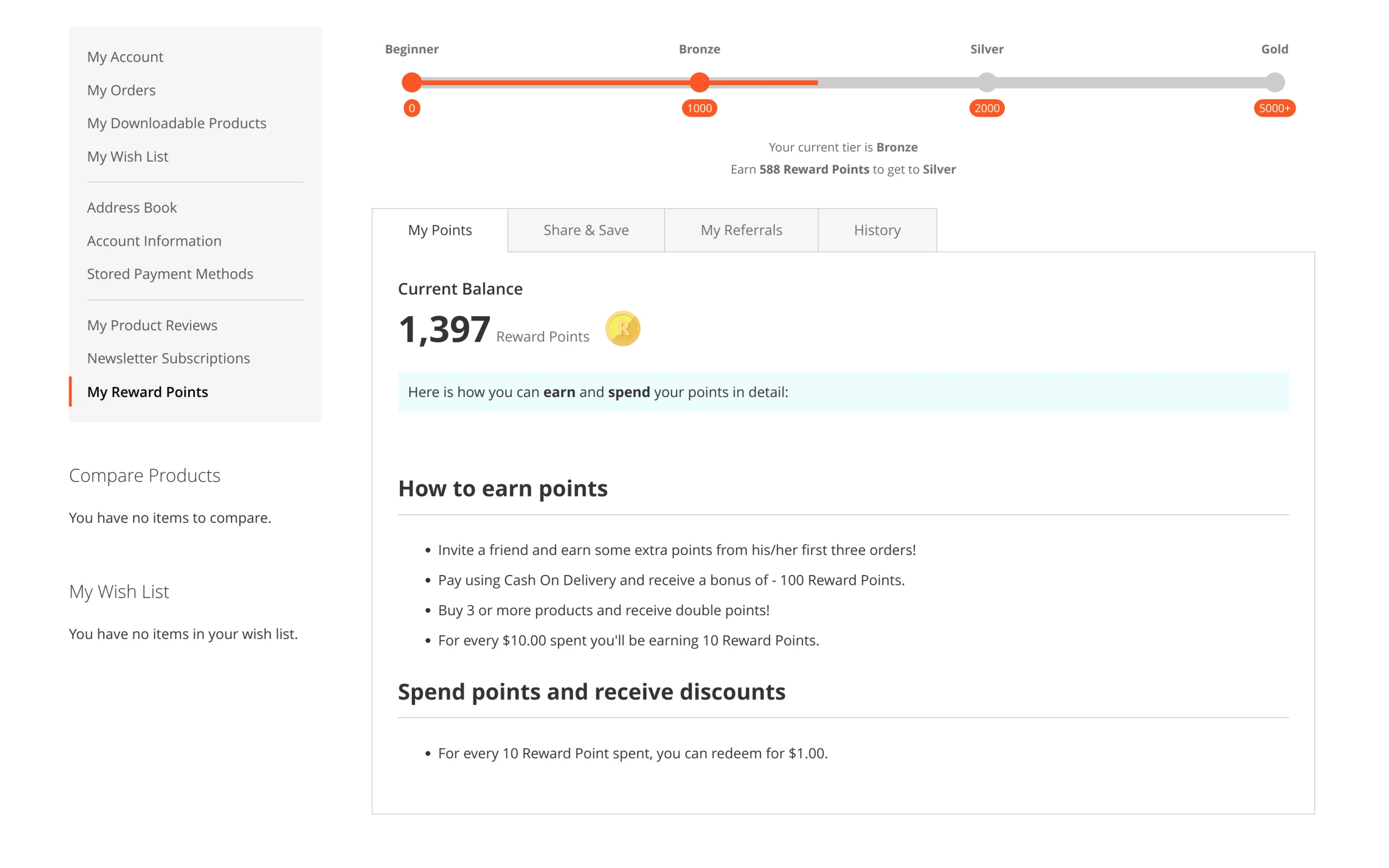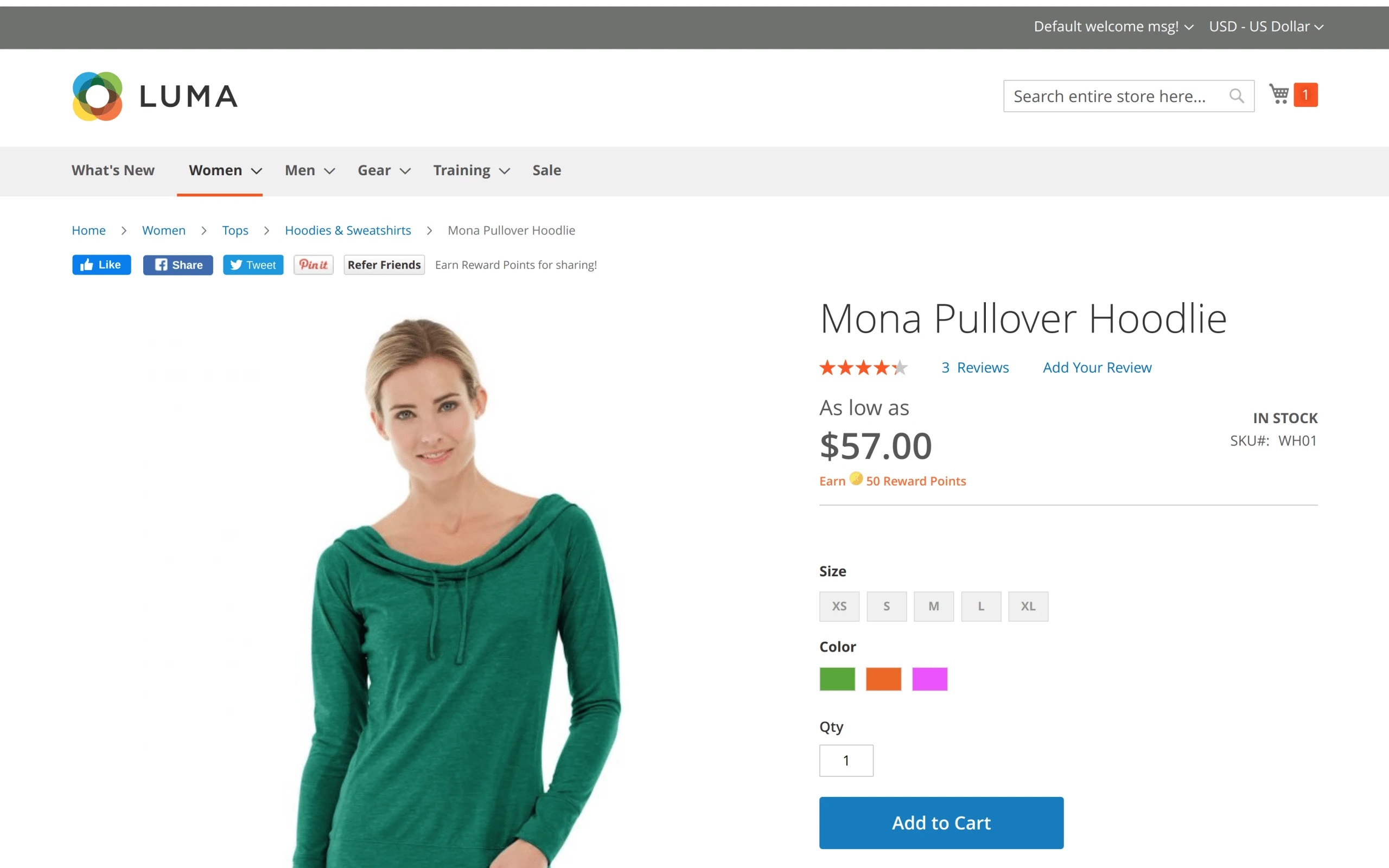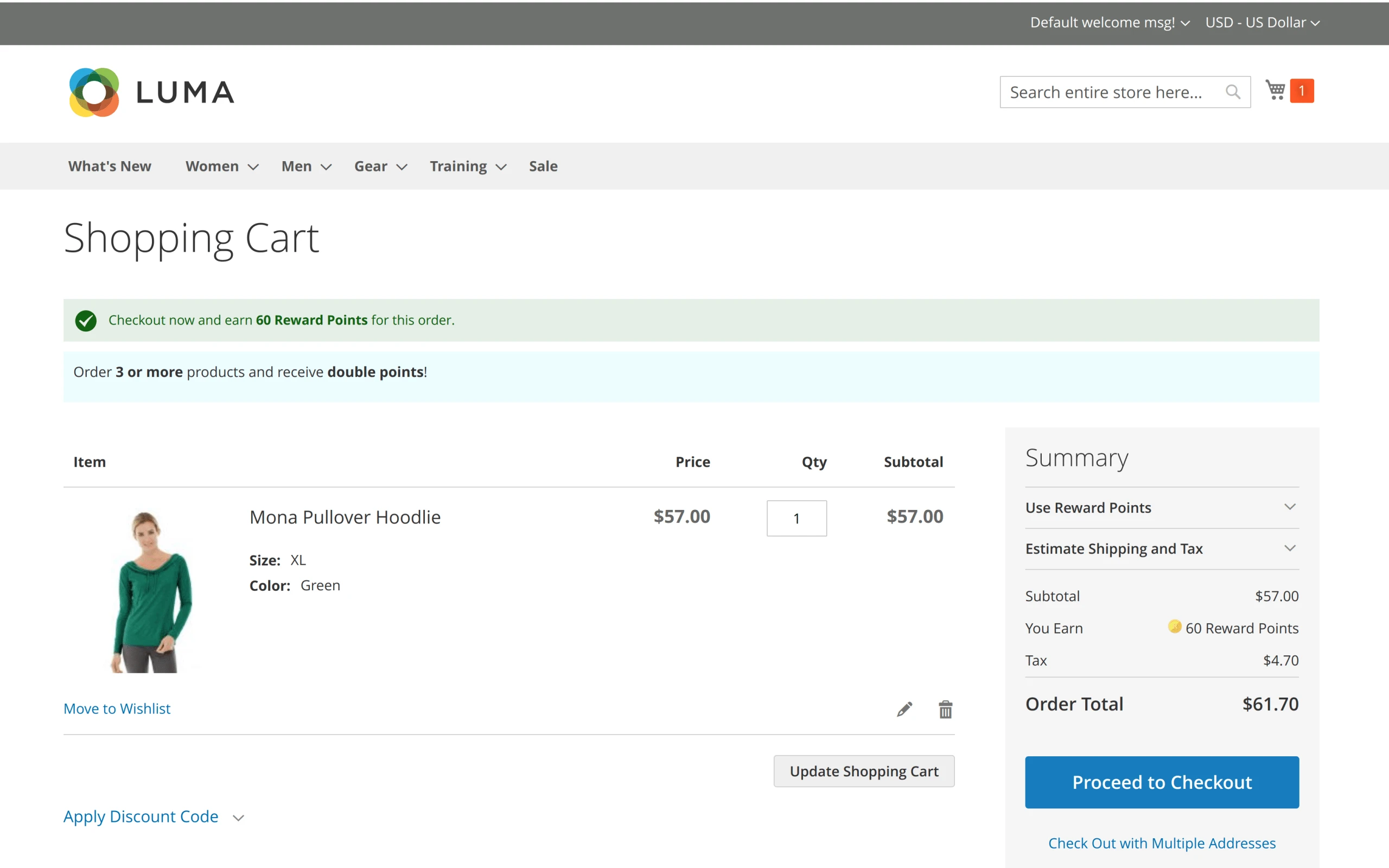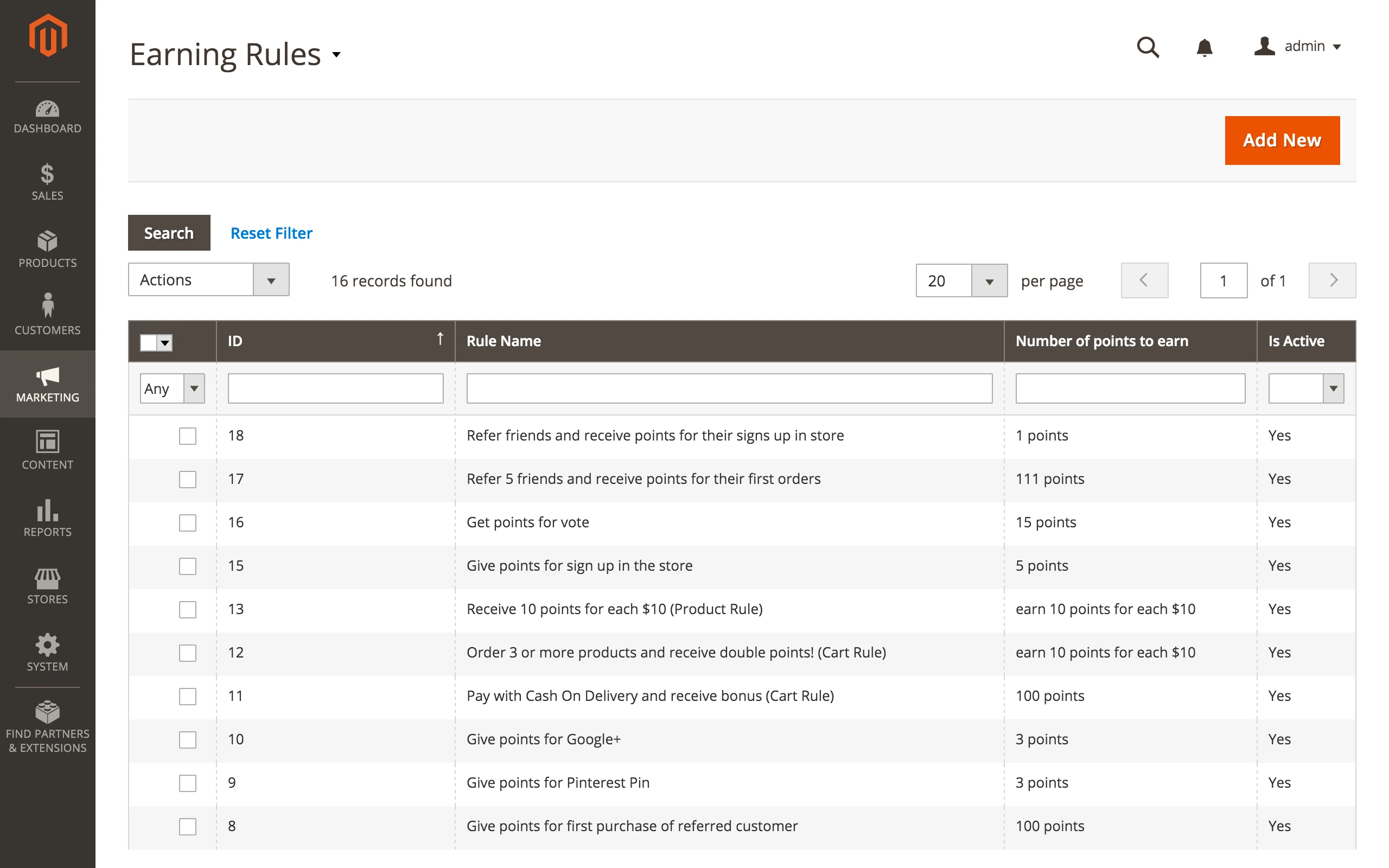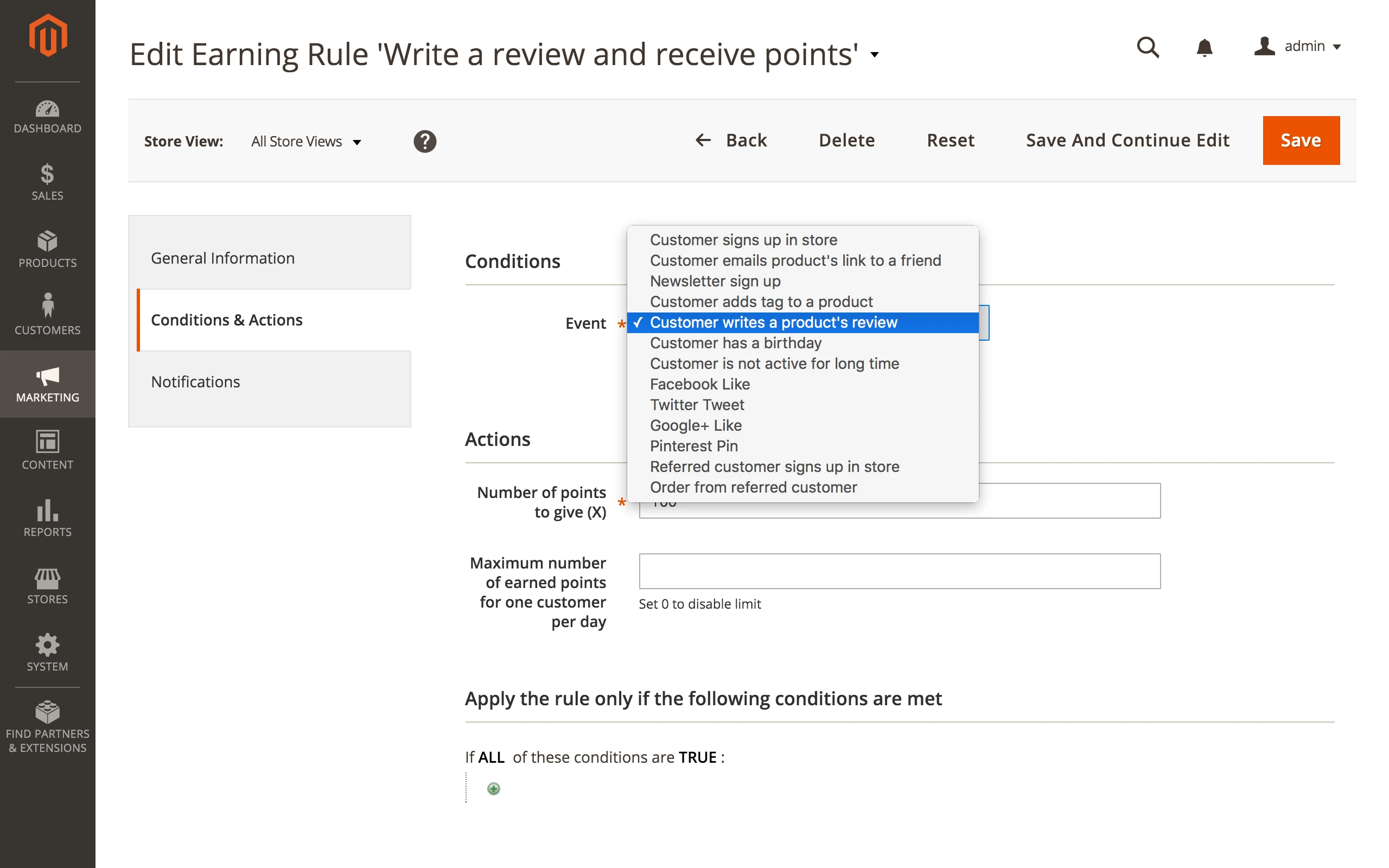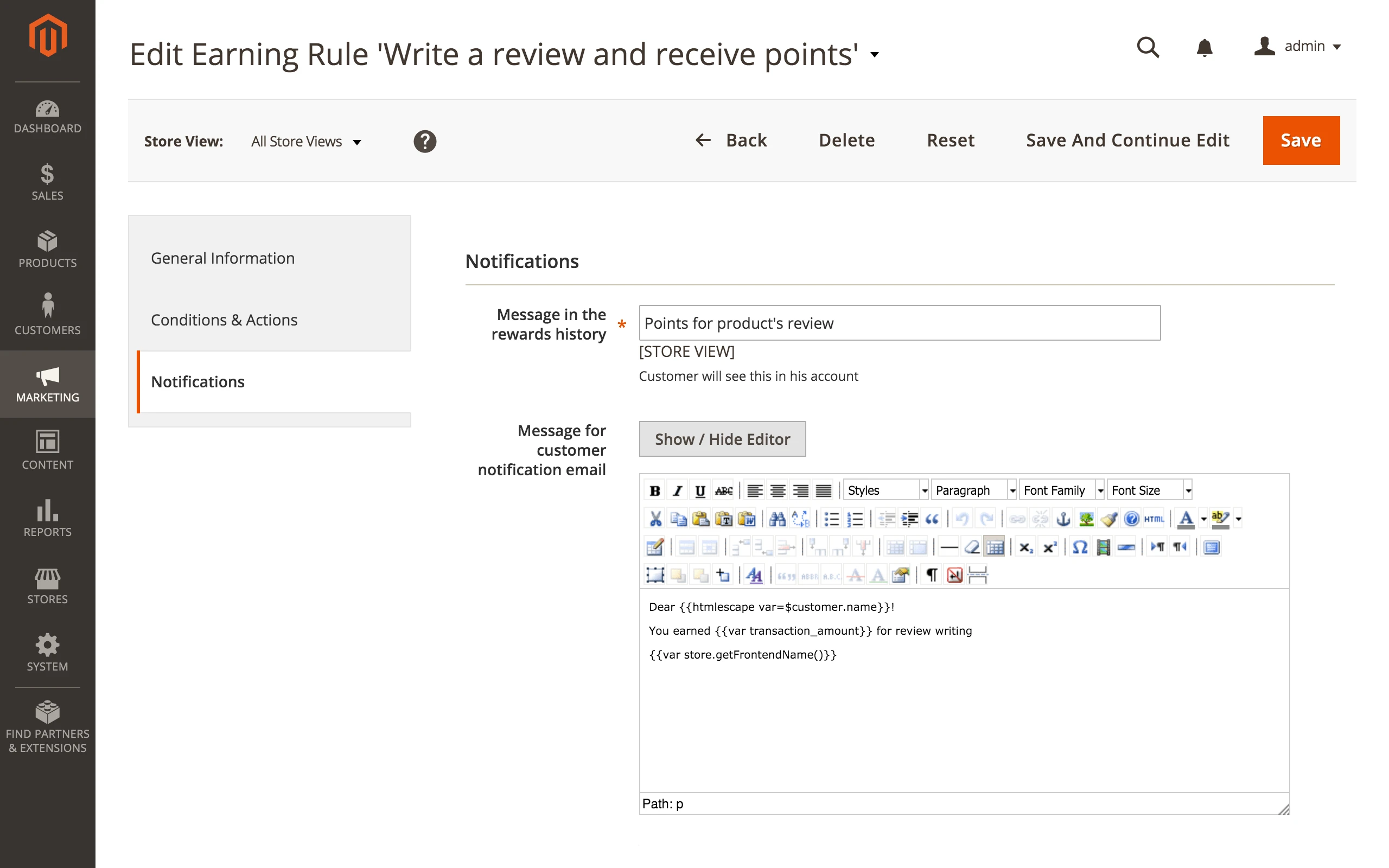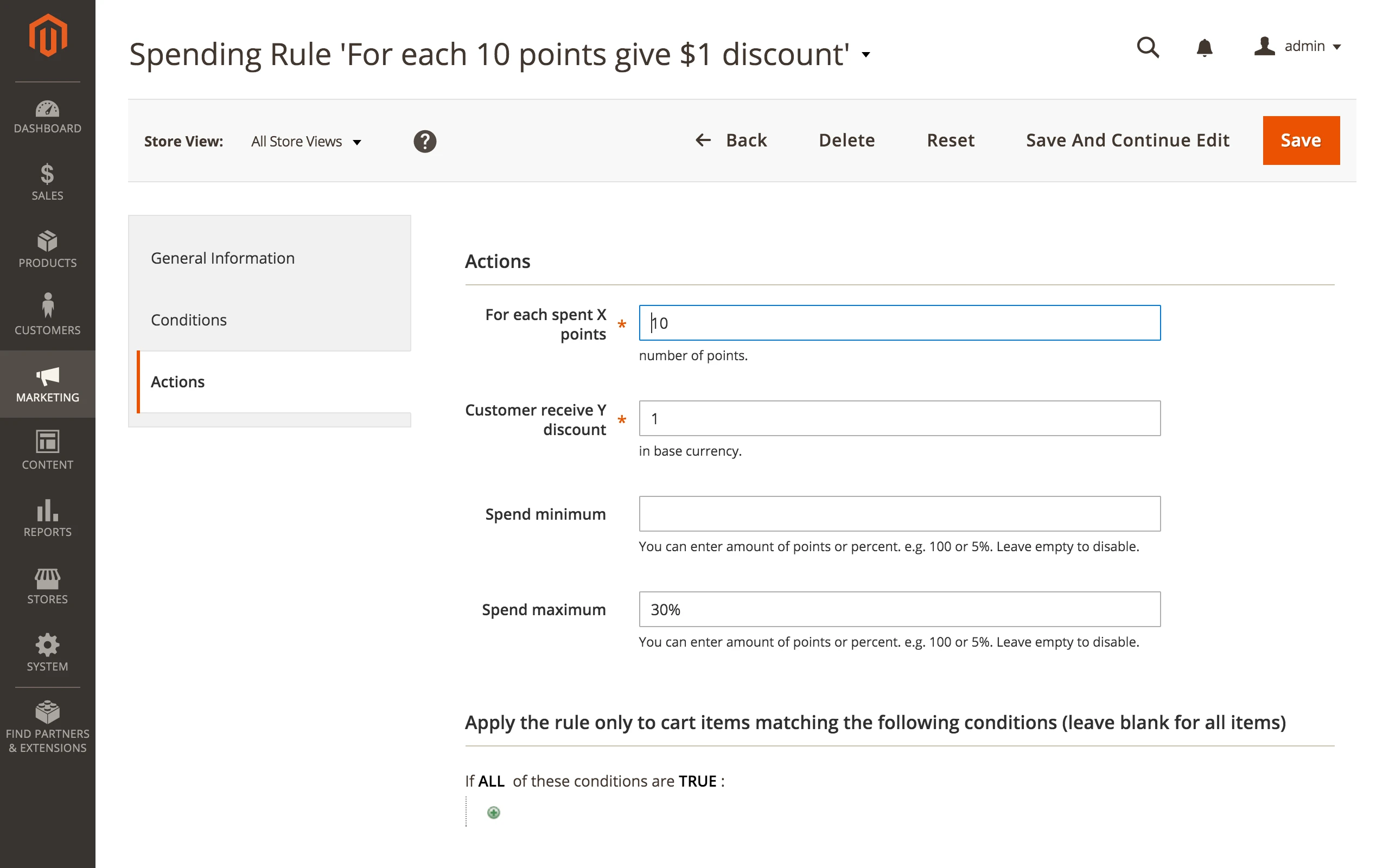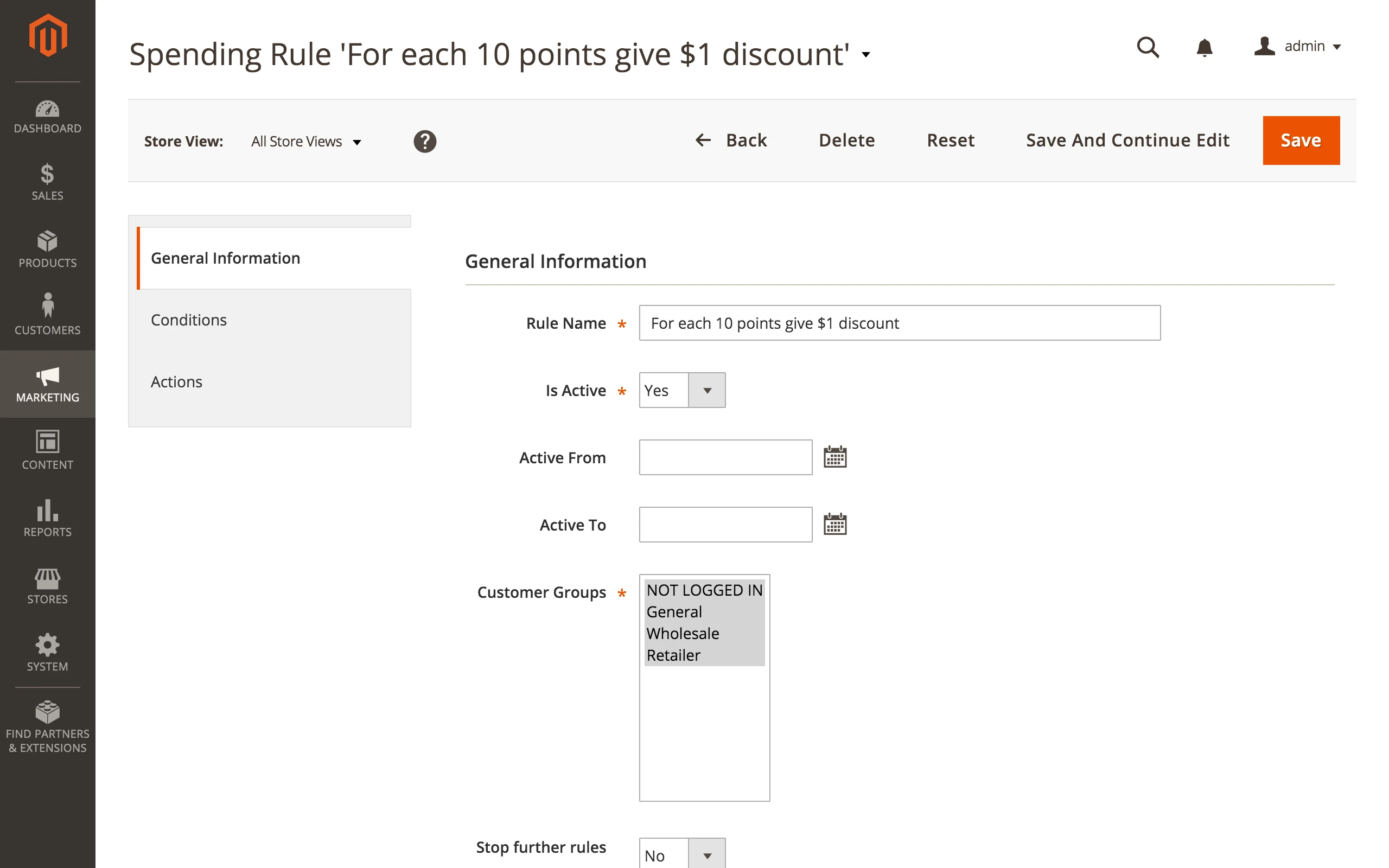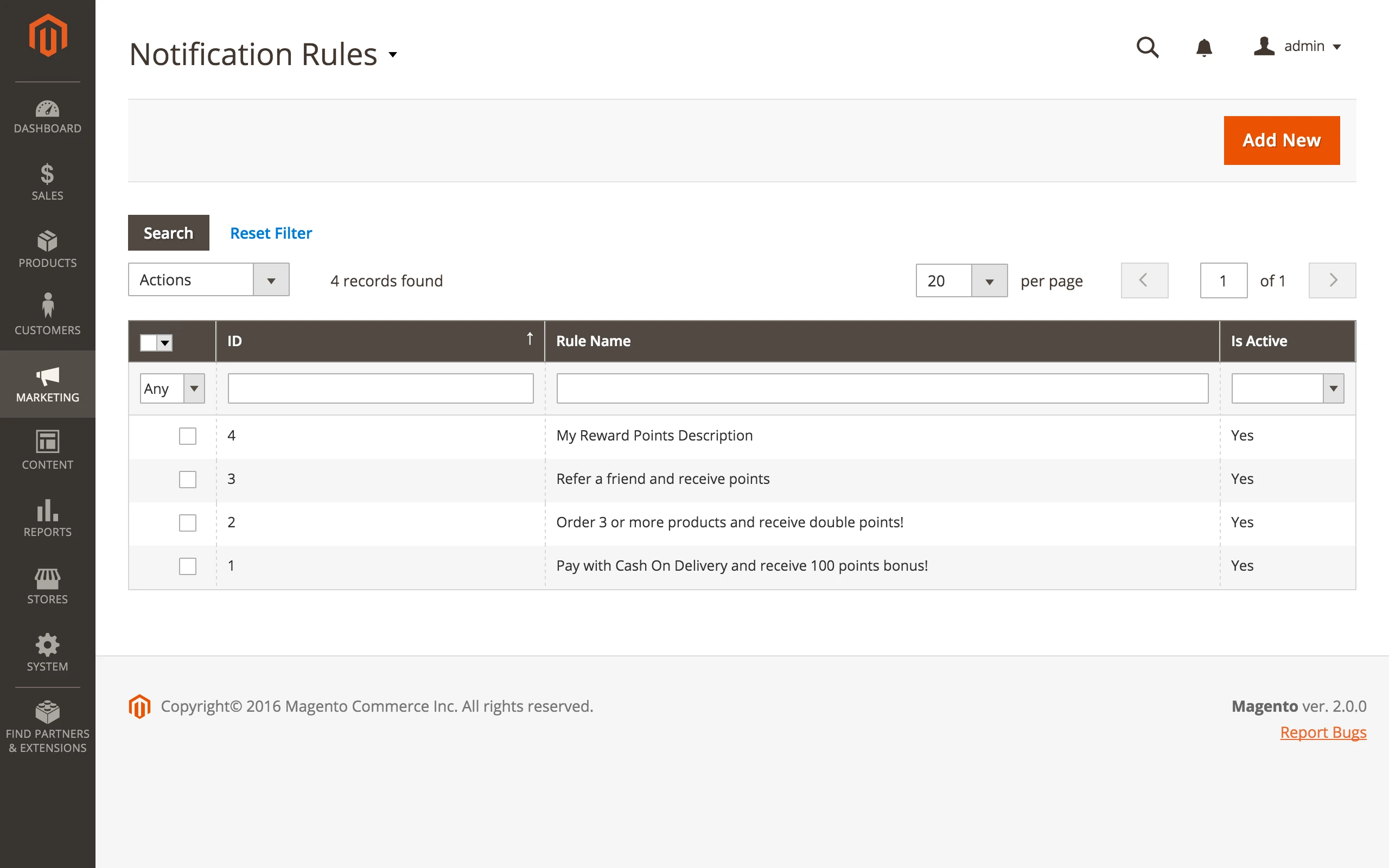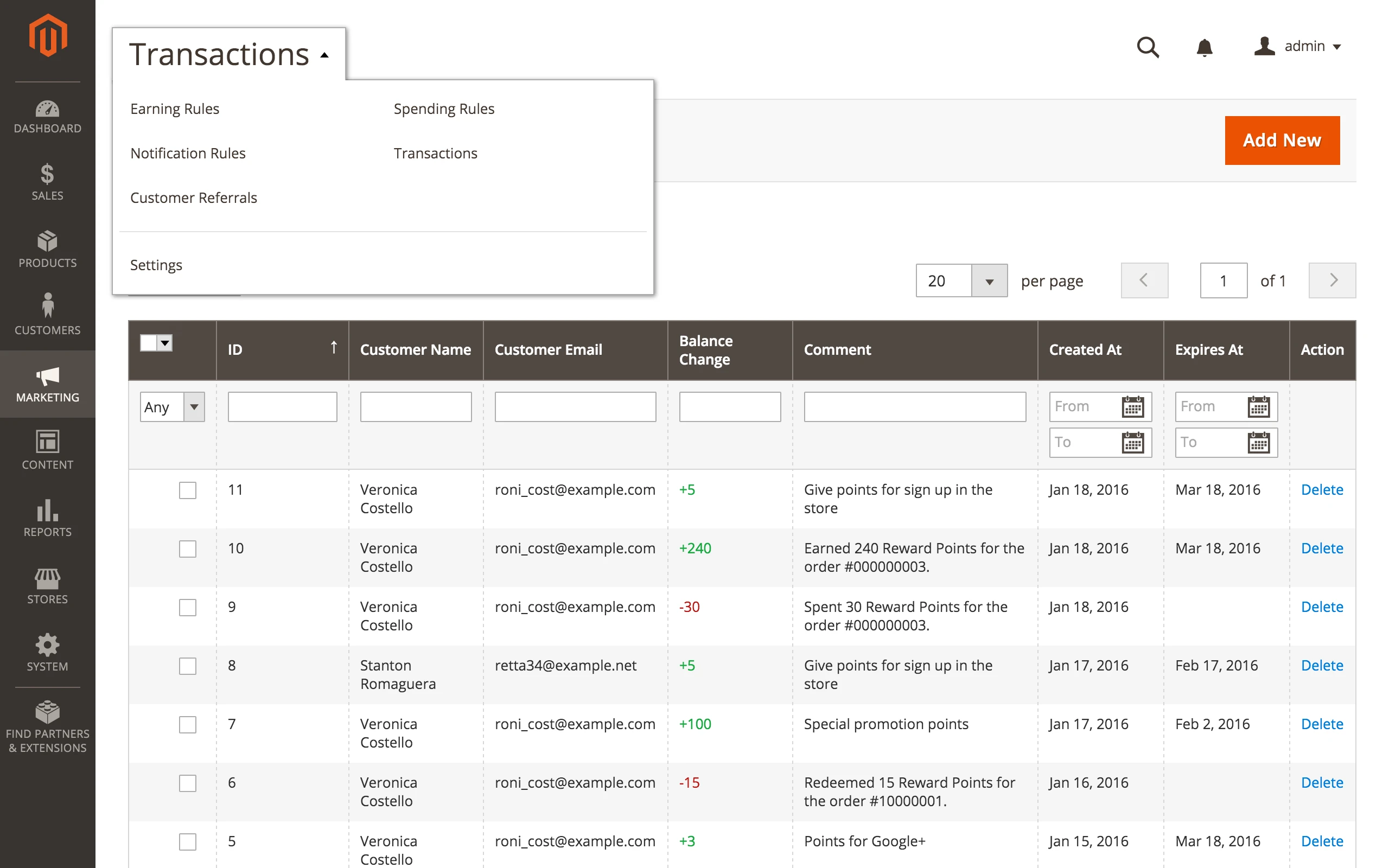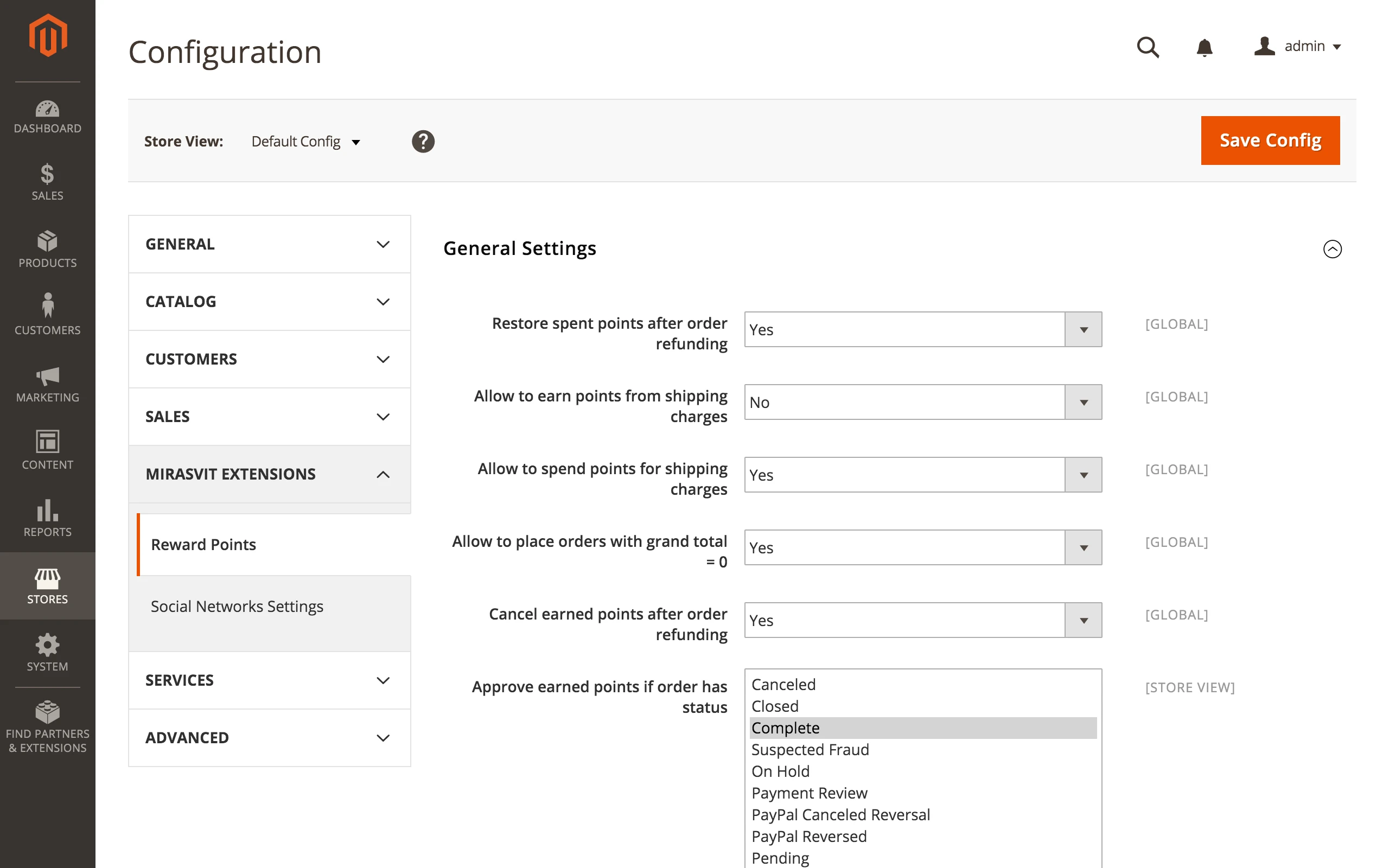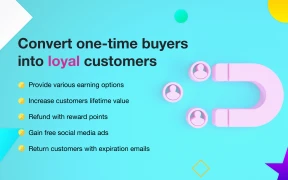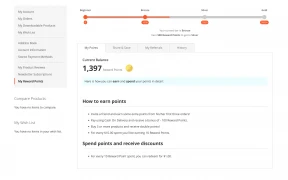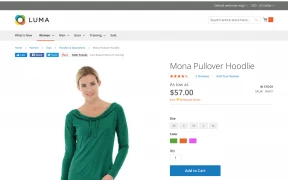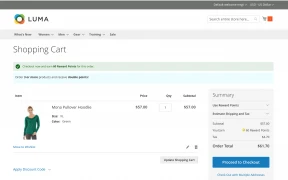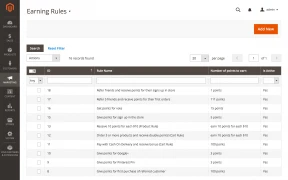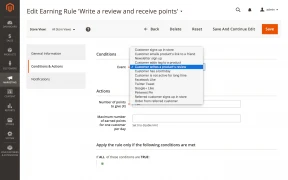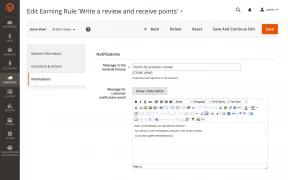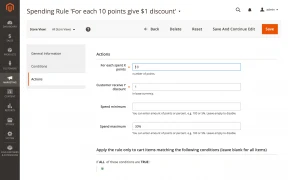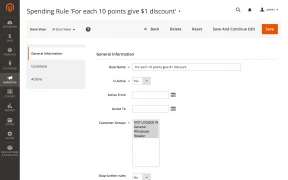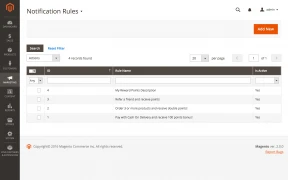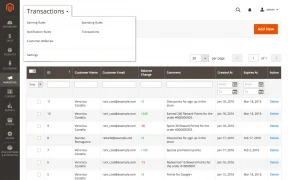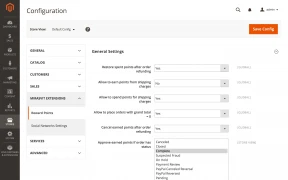 Why Choose Our Reward Points Extension for Magento 2?
Our extension simplifies the creation and management of a customer loyalty program. This comprehensive solution enables you to engage, motivate, and retain customers effectively, driving increased sales and enhancing customer satisfaction.
Customer Retention: The reward points extension allows customers to earn points for every purchase they make, incentivizing them to return and shop more to spend their expiring points.
Customer Engagement: It rewards customers for non-purchase actions such as account registration, birthday gifts, long-time inactivity, newsletter subscription, and more, encouraging them to be more active in your store.
Extended Reach: The reward points extension allows customers to earn points by referring friends and family and sharing your product pages on social media, expanding your store's reach and customer base.
Order Value: It encourages customers to increase their order value with reward conditions and personalized promo messages and lets you reward customers for purchasing specific product groups.
Set Up the Reward Program the Way You Want It
The customization opportunities offered by the module are unparalleled. Its flexible Magento reward points system allows you to award customers with points for a wide variety of events. You have the freedom to decide how and when to stimulate sales by encouraging customers to use their accumulated points.
For example, you can limit the time for using the reward points, prompting the buyer to spend her earned points to avoid losing the benefits associated with them. The module will undoubtedly cater to your specific business needs.
Encourage the spending and sharing of reward points
Reward your customers for a wide array of actions on your store, such as:
Signing up
Placing an order
Referring a friend
Writing a review
Having a birthday
X days of inactivity
Creating an RMA
Subscribing to the newsletter
Facebook share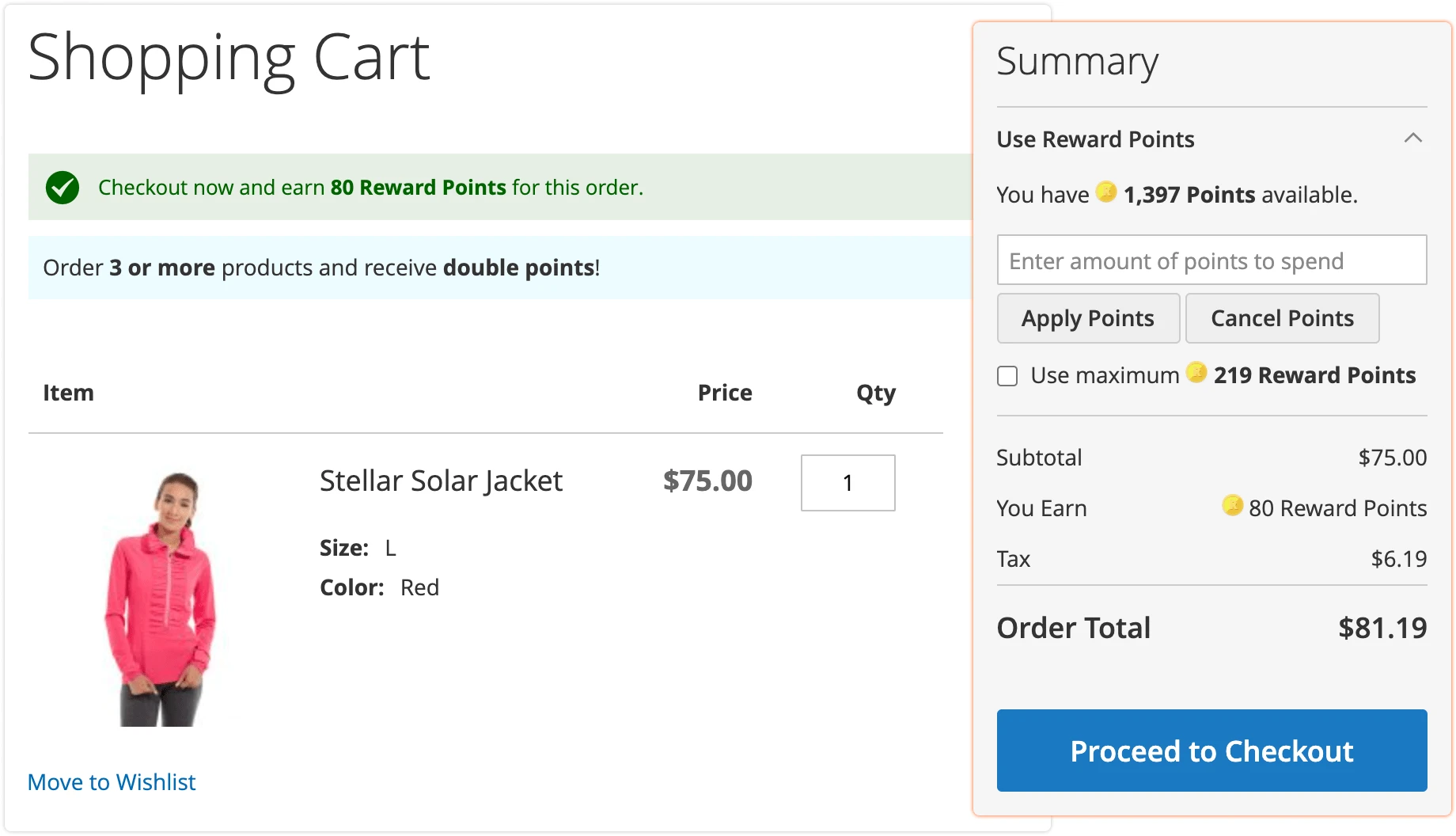 Control how, when, and who can redeem the points
The Magento Rewards Points system also lets you thoroughly customize how customers spend their points. You can define:
How long a particular rule will be active
The expiration timeline for points
The maximum number of points a customer can spend per order
The cart attributes to which the rules apply
The types of customers to which the rules apply
The types of goods customers can purchase using points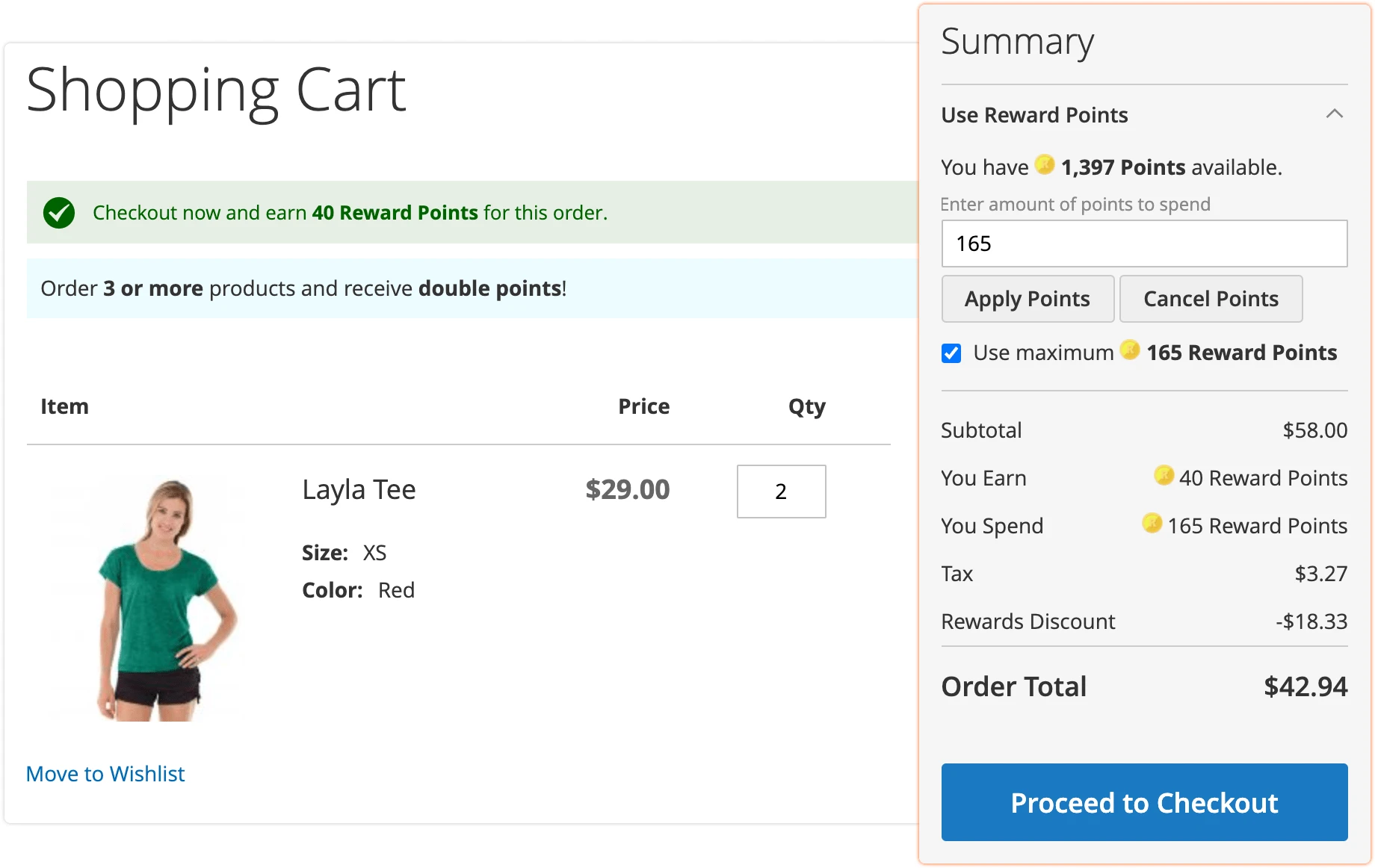 Assist visitors in understanding your rewards program
You need to make sure that customers have a clear understanding of how your program works. The module provides extensive notification rules: you can control what kind of information, where and under which circumstances you plan to display it. In particular, you can display information on the cart, reward points and referrals pages. This is great if your goals are to optimize the funnel, increase the average order value, promote specific deals, among other options.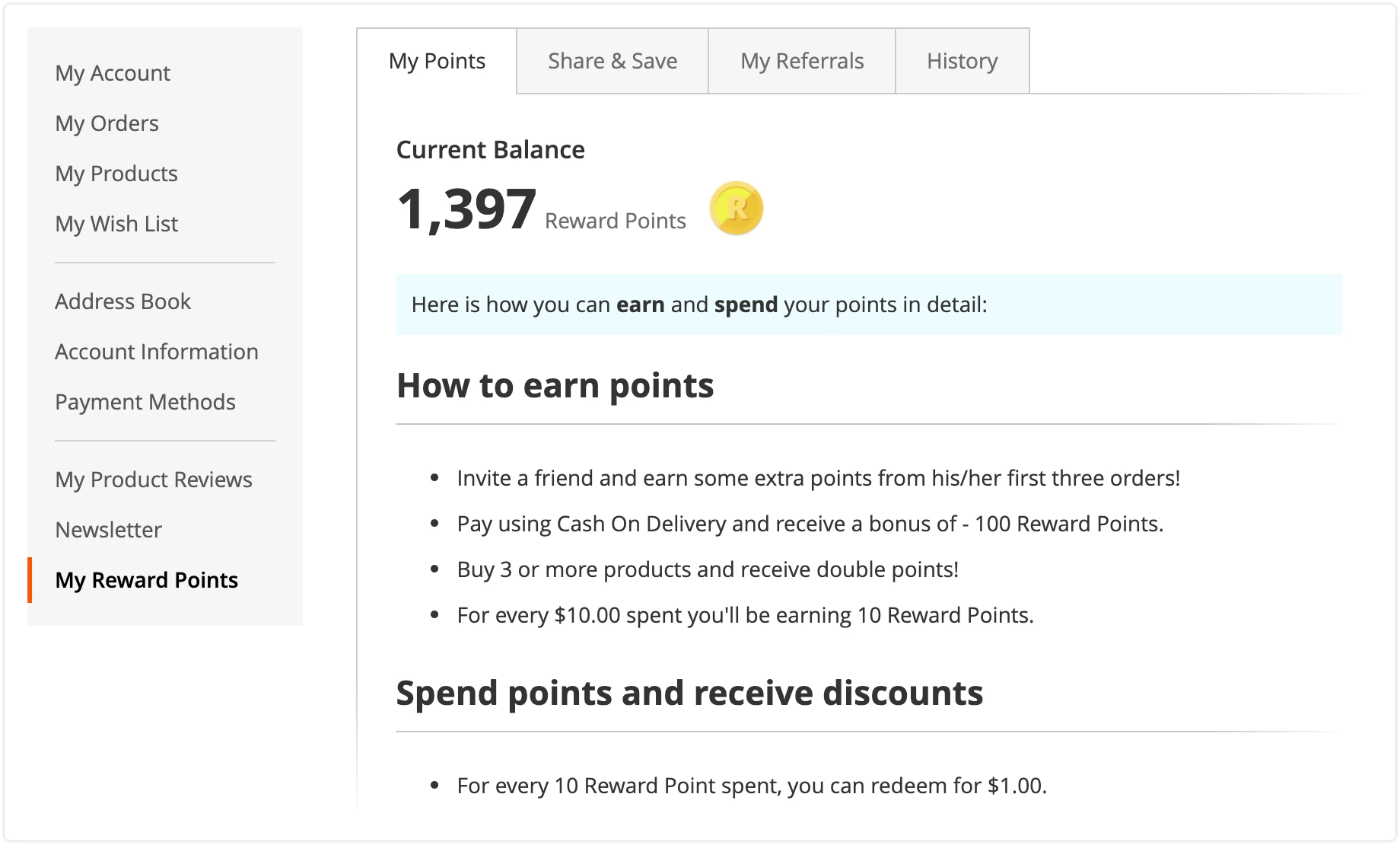 For example, should your customer add only a single product to cart, you can display: "Buy another and receive extra points", - right on the cart page. This will encourage them to go to the checkout with more goods.
Last but not least, the module sends automatic notifications each time the customer's point balance changes. They won't have to go to your site to remember how many points they've got remaining.
Provide spontaneous rewards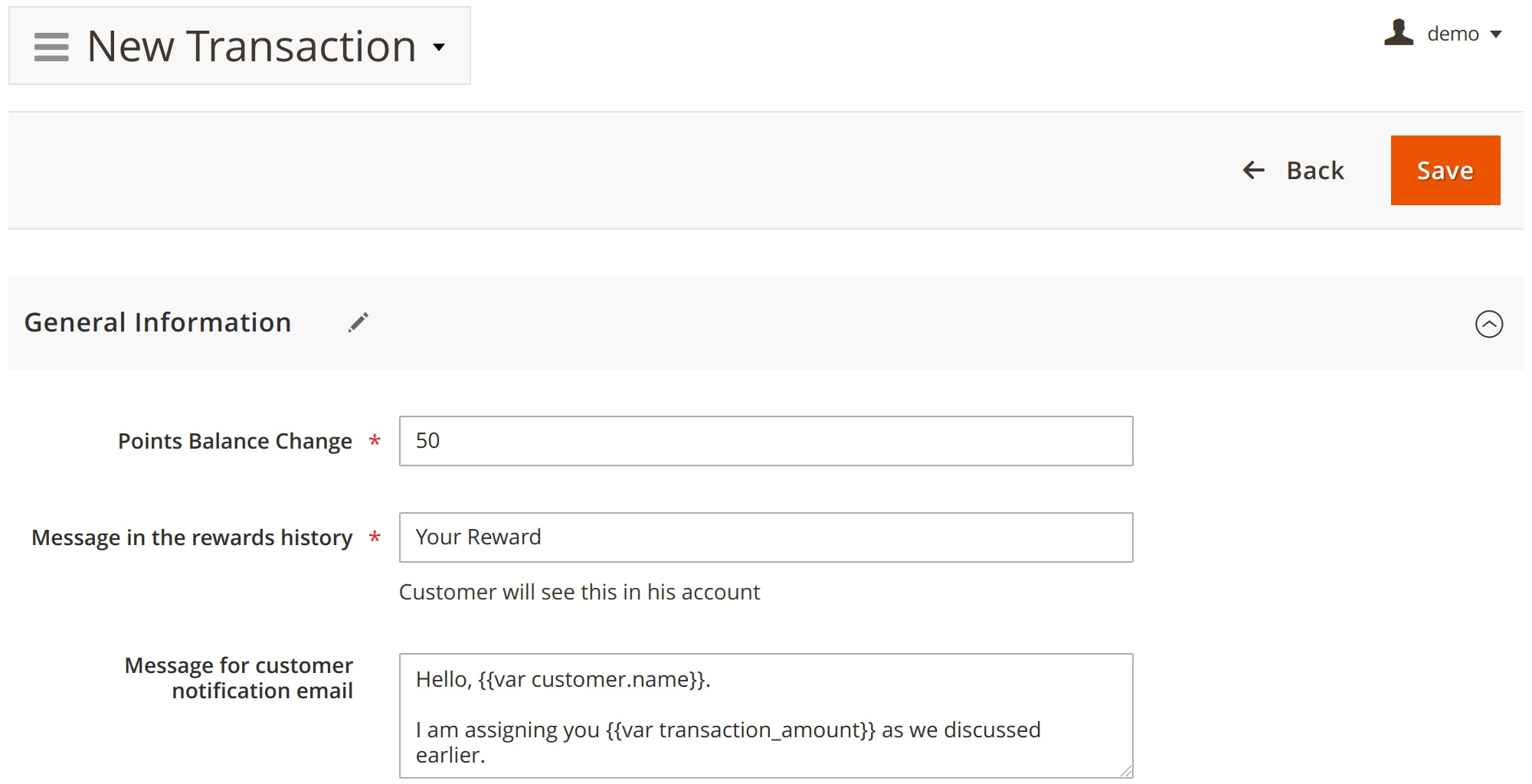 Customers appreciate pleasant surprises, and you can assign points yourself to foster their loyalty. Your support team can also assign points as a form of compensation.
In addition, you can assist customers with manual point redemption.
Reward Points Loyalty Program
Given the extensive customization opportunities, the Magento 2 Loyalty Program extension is primarily limited by your imagination. Here are some ways to maximize its potential:
Increase the average order value in your store
You can stimulate the purchase of complementary products or bundles by rewarding customers with a significant number of points.
This will make your existing cross-selling setup even more efficient.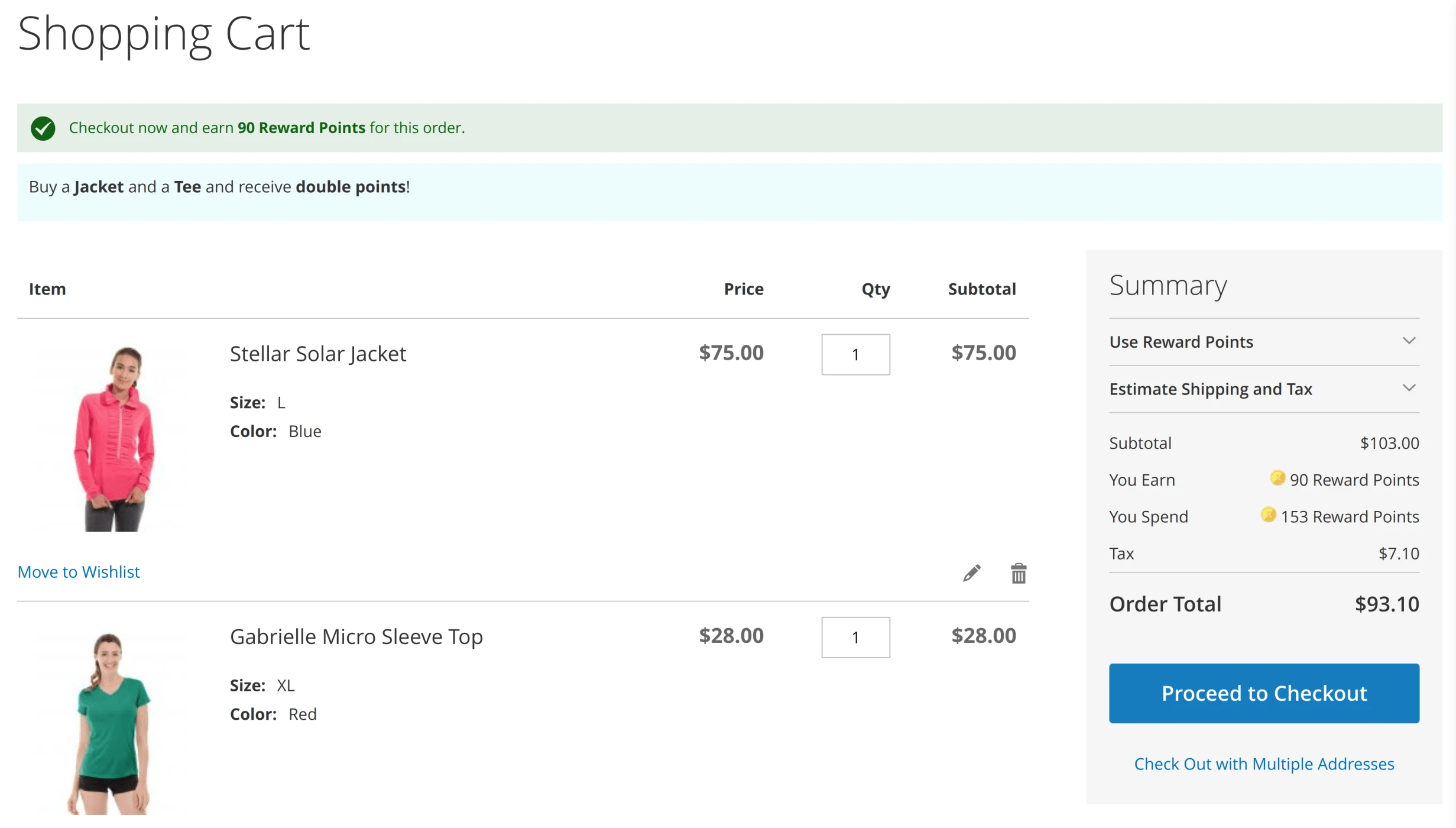 Complement your sales or entirely substitute them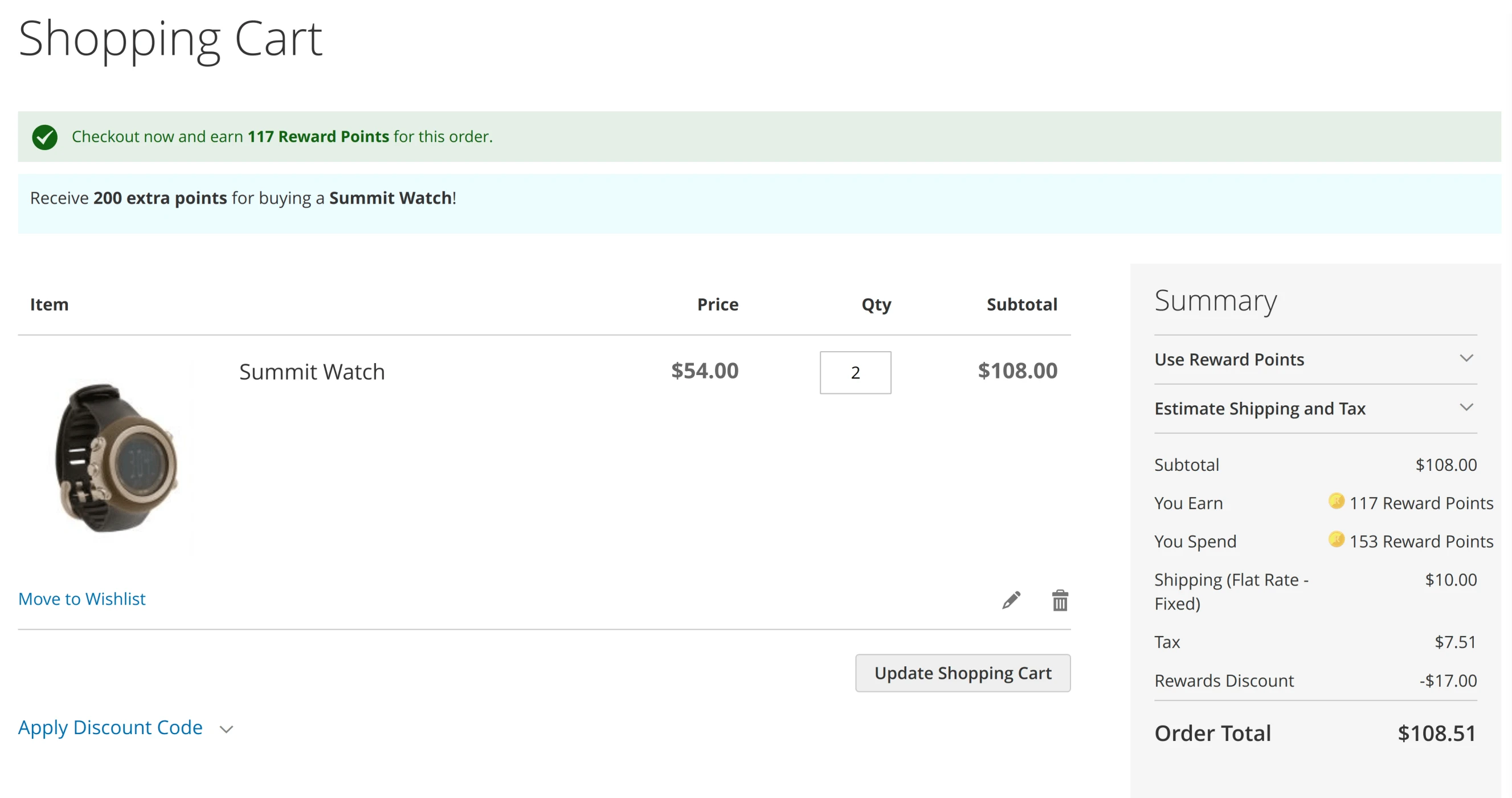 Rewarding more points for certain products is very similar to having a sale with actual discounts.
However, you'll get much more out of it in the long run. The customers will have to return and buy more in order to redeem the points.
Recapture the interest
You can set a rule that rewards points to customers if they've been inactive for a long time, or you can manually reward those customers. The Magento 2 Loyalty Program will then send a balance change notification.
This creates a perfect opportunity for customers to return to your store and check how they can spend their rewards.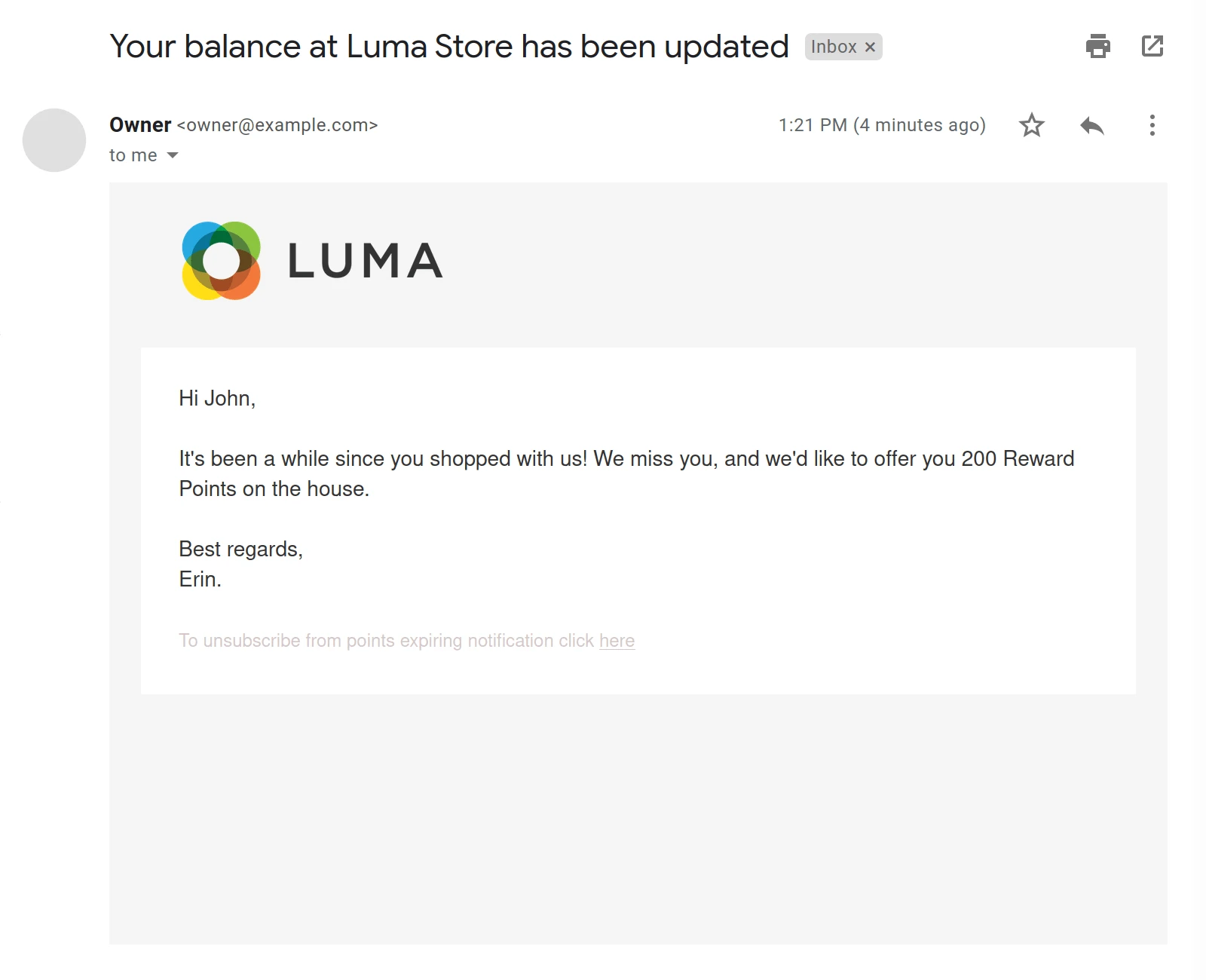 Motivate customers to spend reward points before expiry
You can make the points expire faster. The Reward Points Magento module will automatically notify the customers a week prior to their points' expiration date.
This will encourage customers to redeem their Magento loyalty points - and spend more.
Tiered Loyalty Program
Get people to spend even more
You can split the Magento rewards program into an unlimited number of tiers. Customers in each tier can earn a different number of points for each action, and spend a different amount of points for the same amount of money while redeeming them. You can also add unique benefits with Magento conditions and make the higher tiers more valuable. The better their benefits are, the more customers will spend to get there!

Customer tiers are valuable to you as well. They take advantage of gamification: the tier list is essentially an incomplete task, and customers will be psychologically inclined to spend more to complete it. Not only that, tiers create a hierarchy, and many customers will want to spend more in order to secure a higher status.
Referral Reward Program
Gain curated leads passively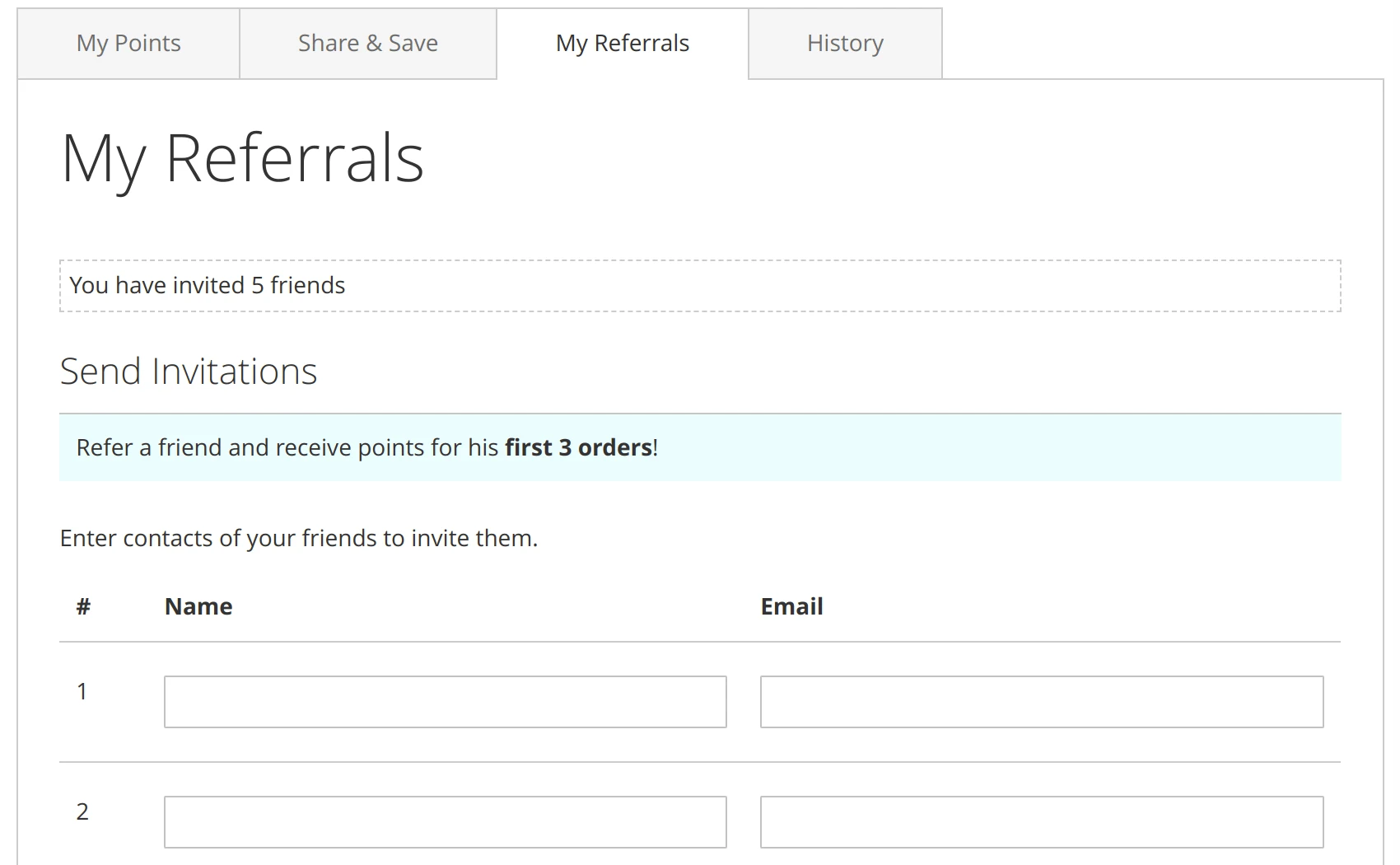 Our Magento 2 Reward Points extension comes with a fully-featured Magento referral program at no extra cost! It can work in two ways:
Provide an incentive to recommend your store
A loyal customer is already likely to share your store to any warm lead by themselves, but it's better to give them a tangible benefit for referring someone and increase the chances of that happening.
With the Magento referral program extension, you can also reward them for the orders placed by people they refer. That way, they'll have a personal stake in directing only qualified leads to your store.
Increase their conversion rate
While the referred leads tend to be higher-quality, giving them with this referral program Magento extension an extra incentive to purchase from you will work wonders for maximizing your profits.
Excellent UX
Everything the customers need is in one place
With Reward Points in Magento 2, you get a page with all the relevant information to the account dashboard.
Customers will be able to see the ruleset, their tier, the number of points they have, and their transaction history there.
They'll also be able to refer someone via email or a URL from that page.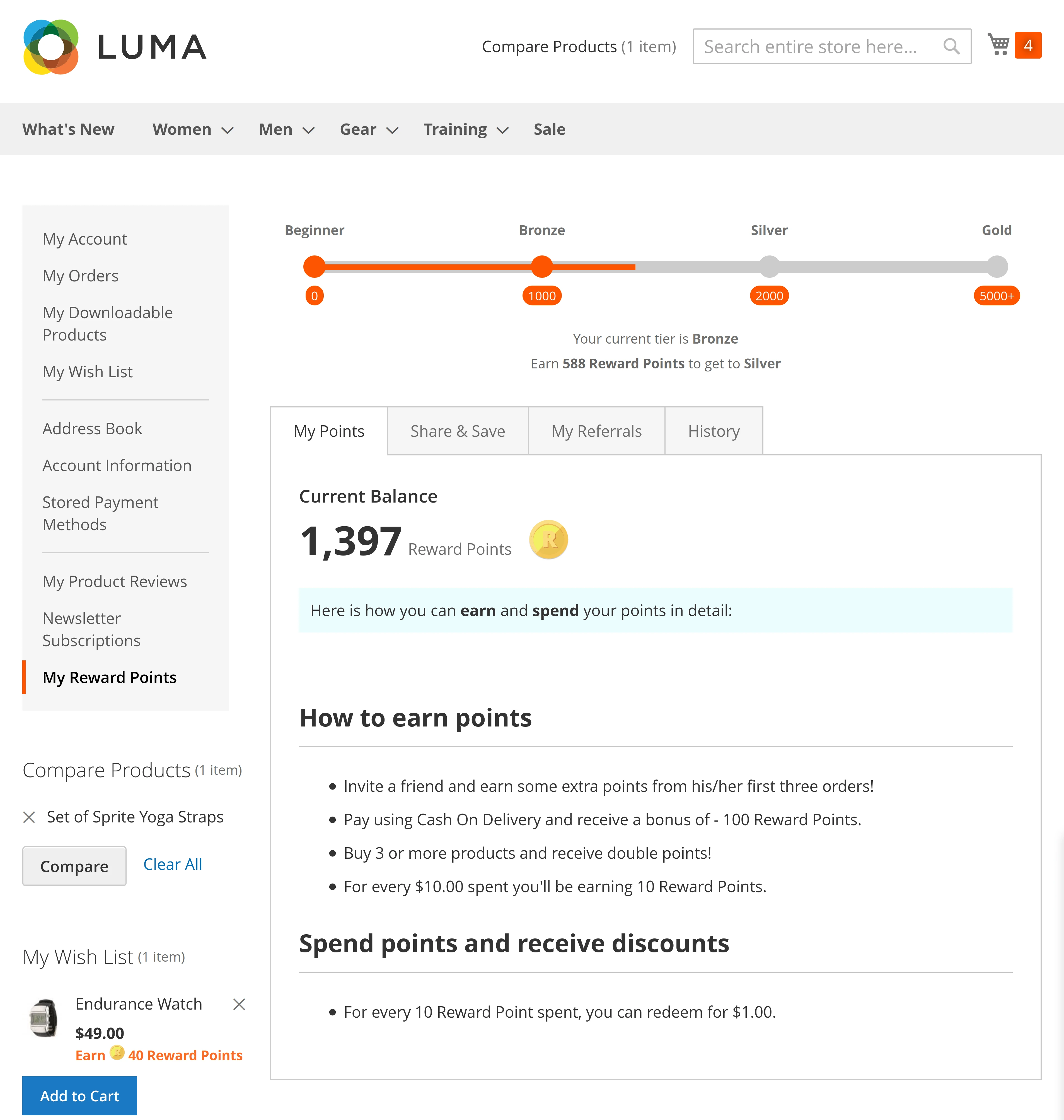 Guide the customers without diverting the funnel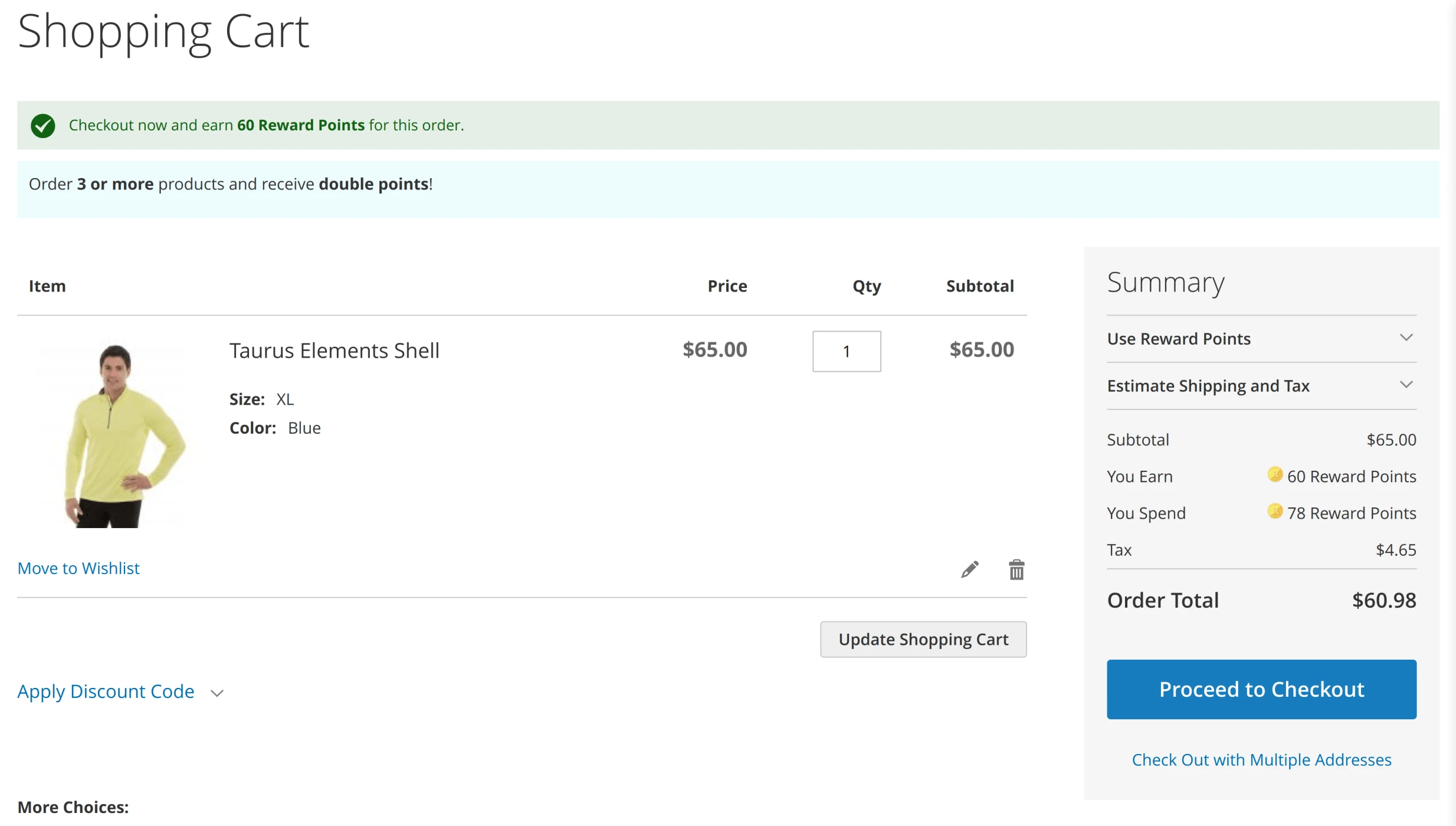 The notifications will smoothly deliver the gist of the program's rules to customers while they're browsing your catalog and making purchases.
Powerful Analytics
Find out who the most profitable customers are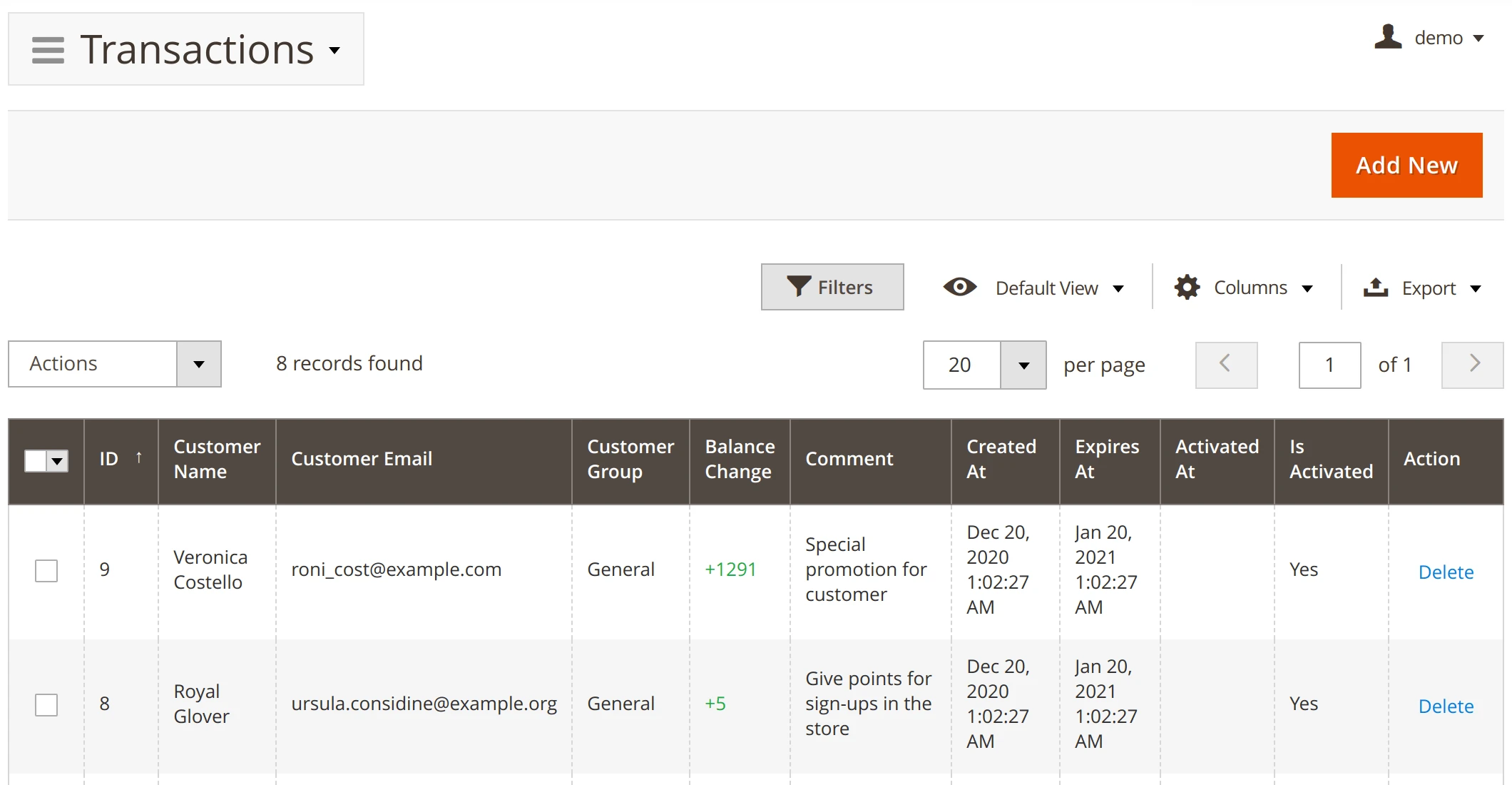 There's a complete list of point-related transactions in the admin panel. You'll be able to see how many points each buyer has earned or spent.
No transaction will ever slip through the cracks!
Analyze the entirety of the program
The reports will let you ensure you're earning more than you're losing while giving out points as well as help you fine-tune your program.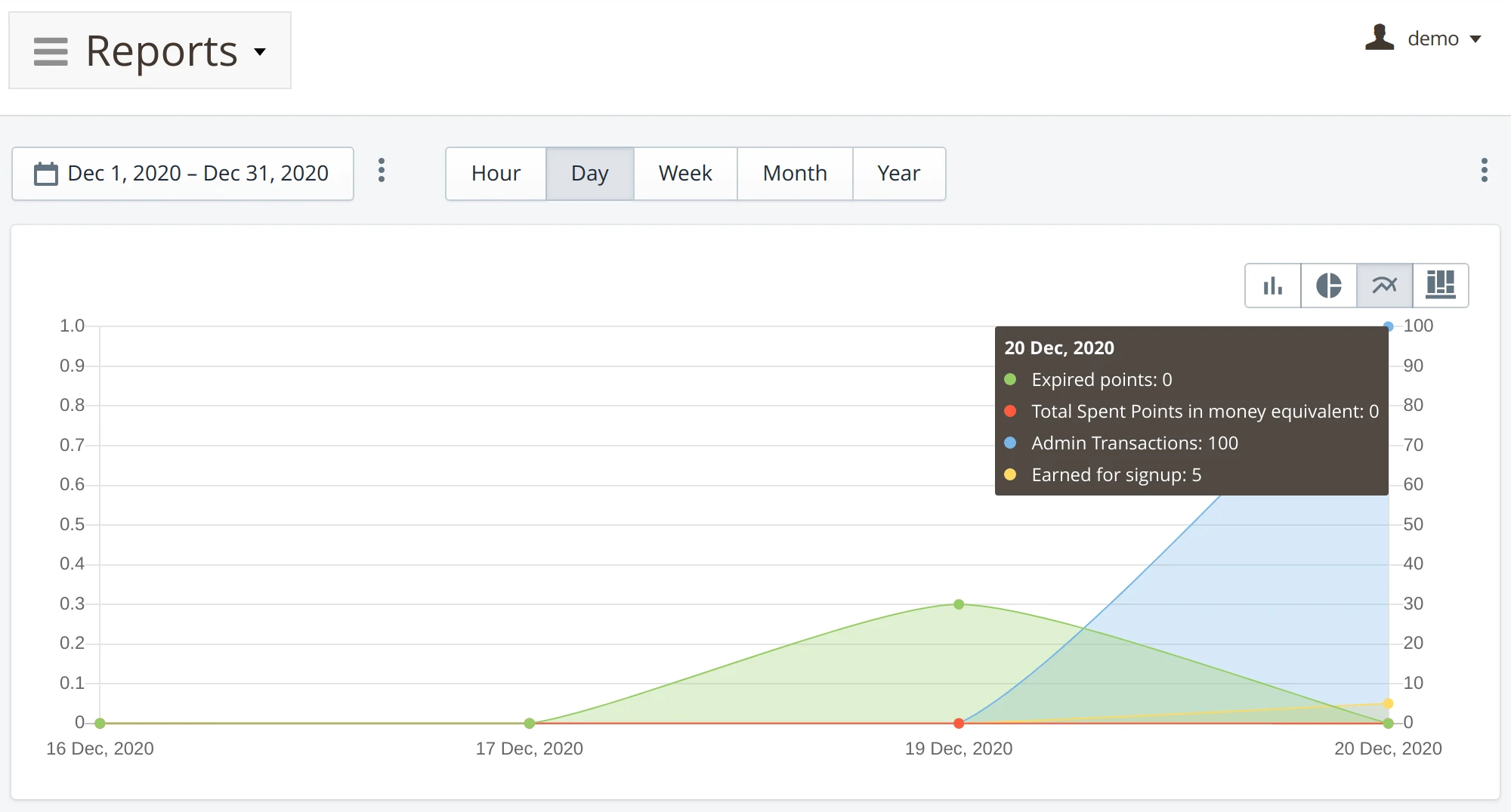 API Support
Connect the extension to other services

The Magento 2 reward points extension supports GraphQL, REST, and SOAP, so you can easily integrate your program with external software. For example, you can connect your app and let customers redeem their points on mobile. This feature is particularly used in the Magento 2 Enterprise Reward Points version.
See it in action!
Pick a quick tutorial to learn about various aspects of this extension
Use this extension to get my customers back by giving a small discount when they order.
Makes it easy to get your customers attention and the chance for them to return is much higher.
Easy to use and perfect exctension.
Also installed: Improved Asynchronous Reindexing, Advanced SEO Suite, Advanced Product Feeds, Google PageSpeed Optimizer, Inventory Planner, Google Tag Manager, Automatic Related Products and 10 more
The royalty program is new to me, but I find it highly versatile as it allows for rewarding points based on various conditions. I believe it will be very useful in the future.
Also installed: Help Desk MX, Advanced Product Feeds, Full Page Cache Warmer, Admin Bookmarks, Extended Shopping Cart Rules
Good extension for rewards points. We gave $1000 worth reward points for our 30 year anniversary and data was sync to NetSuite as expected.


Also installed: Advanced SEO Suite, Google PageSpeed Optimizer
A solution that's easy to configure. My customer knows how to use it without help, which is a good thing.
Also installed: Full Page Cache Warmer, RMA, Advanced Reports, Elastic Search Ultimate, Help Desk MX, Advanced SEO Suite
Has all it needs to build a powerful loyalty program
Also installed: Google PageSpeed Optimizer, Product Kits
Manual & Support
Need more help?
Save time by starting your support request online and we'll connect you to an expert.
Contact Us Now
Frequently asked questions
Can I reward my customers for the orders of their referred friends in my store?
Yes, our Magento 2 Rewards extension allows you to do that. You need to create a rewards earning rule that will give Magento 2 rewards points to the customer when their referred friend makes a new order in the Magento 2 store.
Can a loyalty program be set up for specific customer groups?
Yes, in the settings of each earning or spending rule, you can specify to which customer groups this rule should apply. Additionally, you can enable the module in the customer account only for specific customer groups via the module settings.
Is it necessary for a customer to join the loyalty program to participate in it?
Every registered customer automatically becomes a part of the loyalty program in your store. There is no need for a special registration process. However, if necessary, you can set different reward rules for various customer groups.
Can the module be configured to calculate the tier based on the total purchase amount over a defined period, rather than the sum of earned points?
Yes, in the module settings, you can configure how you would like to calculate the tier for customers.
Is it possible to configure the module to accrue points on the purchase amount after the discount is applied?
Yes, you can configure the module in a way that the number of earned points will be calculated after the applied discount.
Changelog
Version
3.1.13
Dec 5, 2023
Added Rewards Earning message to the checkout view page
Incorrect points calculation on the frontend Bundle Product view page
Rules did not validate custom attributes
Earning and Spending Rules additionally display tiers that assigned to different websites for the multiwebsite configuration
Version
3.1.12
Jan 1, 1970
Related product earning points on the bundle product view page calculated based on the bundle final price instead of the current related product price
Points for Bundle products are not displayed on the product page if the product has no dynamic price
Version
3.1.11
Nov 13, 2023
Unable to create empty credit memo
Version
3.1.10
Nov 8, 2023
Redirect to the URL "rewards/account"
Version
3.1.9
Oct 31, 2023
Changed customer account link class to add sort order if required
addslashes(): Passing null to parameter #1 ($string) of type string is deprecated for twitter
Shipping tax was not discounted if "Tax Class for Shipping" set to "Taxable Goods"
Reasons to choose Mirasvit
Client focusing and satisfaction
These are our primary. A major portion of our new clients come from referrals from our existing clients. Our professional team of developers, marketers and support staff have invested the best knowledge and experience in the field into our work, so you know you can come back to us again and again.
Remarkable support
One year free and high quality support. We go to great lengths to provide maximum satisfaction with every module you have purchased in our store. By helping you with installation, configuration, answering your every question, we do all our best to eliminate any possible problems.
Risk-free Investment
30-days money back guarantee. If you are not satisfied with our extension performance for any reason, we provide a full refund.
Constant improvements and upgrades
We constantly add new features to all our modules, and are always interested in hearing your opinion and implementing your suggested features in our future developments.
Comprehensive Documentation
We provide an expanded user guide for every aspect of our extension, so you can find answers for all your burning questions.
Unencrypted source code of our products
You can customize extension according to your needs and requirements.
Usability and Performance
The Module is easy to install and upgrade, just follow our step-by-step user guide. Additionally, the extension is ready to use with the Hyvä theme.
Ready for Magento Cloud
No core modifications. The extension has been tested in a Magento Cloud environment and is fully compatible with it.