Magento 2 Buy Together - Product Kits
Increase the Average Order Value by showing your customers an attractive proposition when they consider making a purchase. Sell more of what you want to sell, displaying the product kits on a product page or cart.
boost store revenue
use smart kits (based on rules)
apply a fixed or percentage discount
display a percentage or a sum of discount
define a position for the product kits' block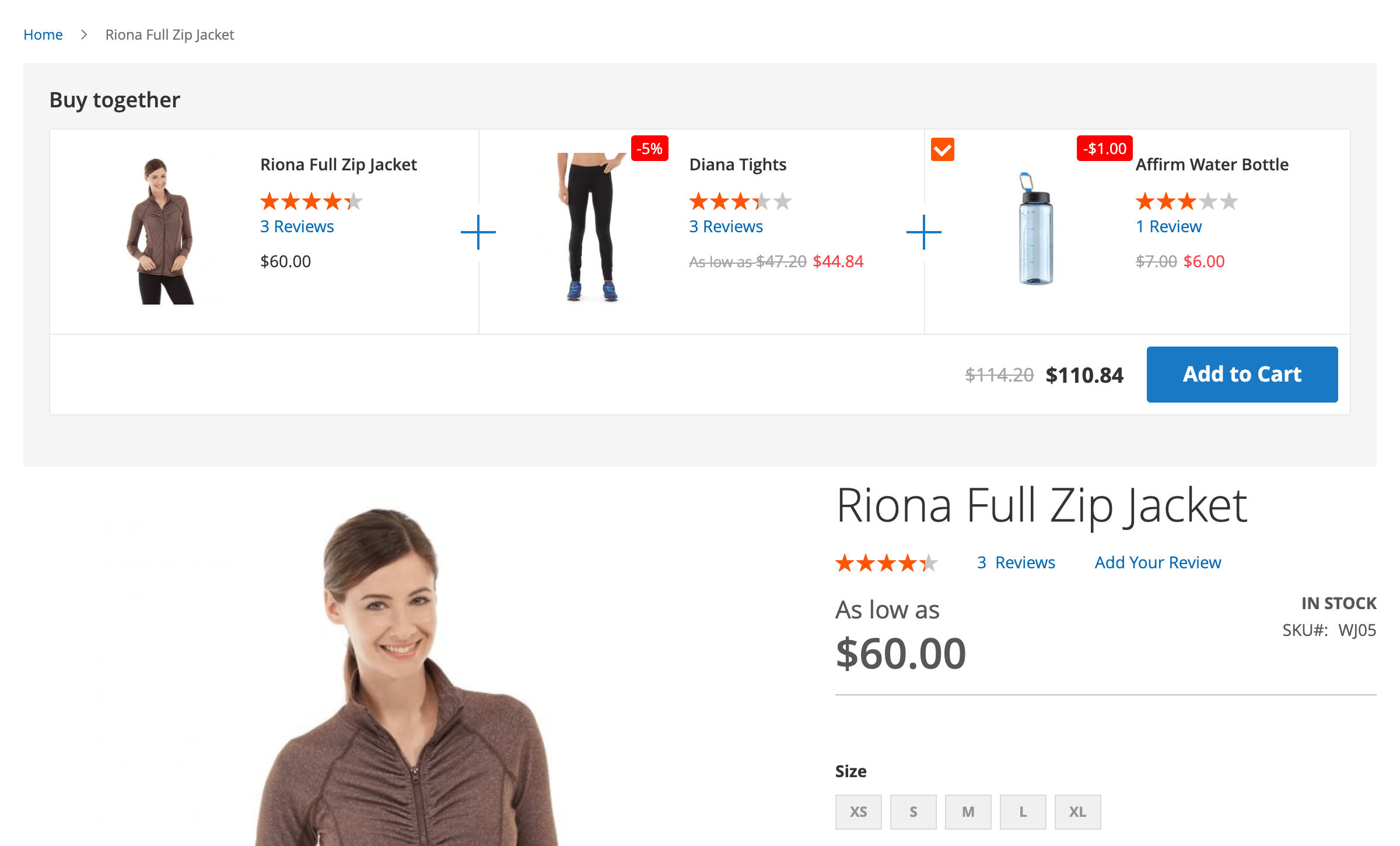 1/5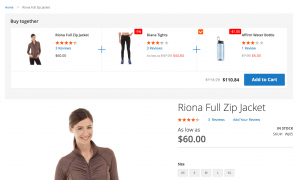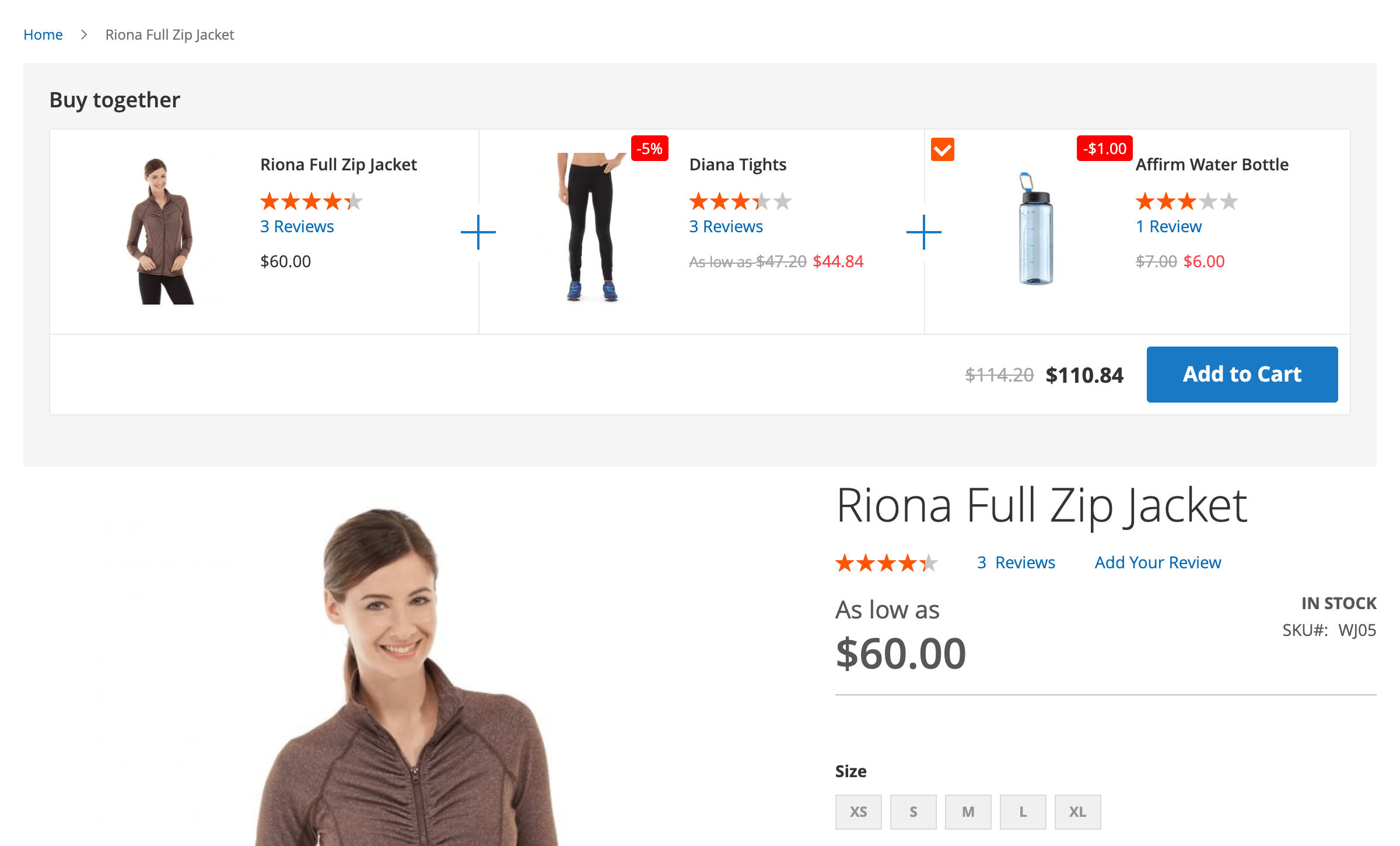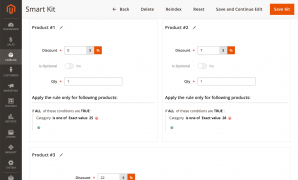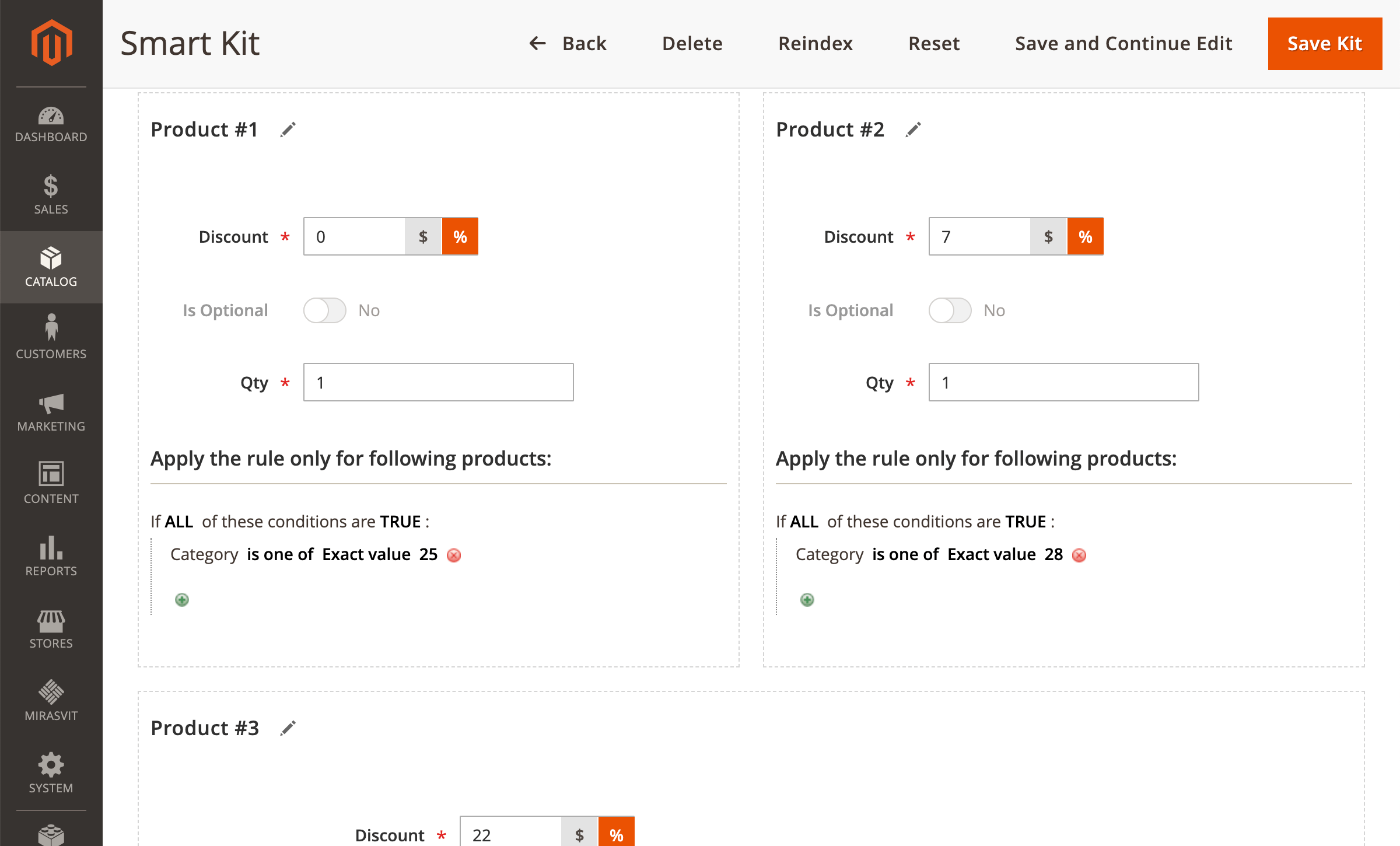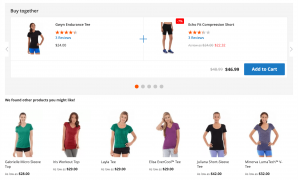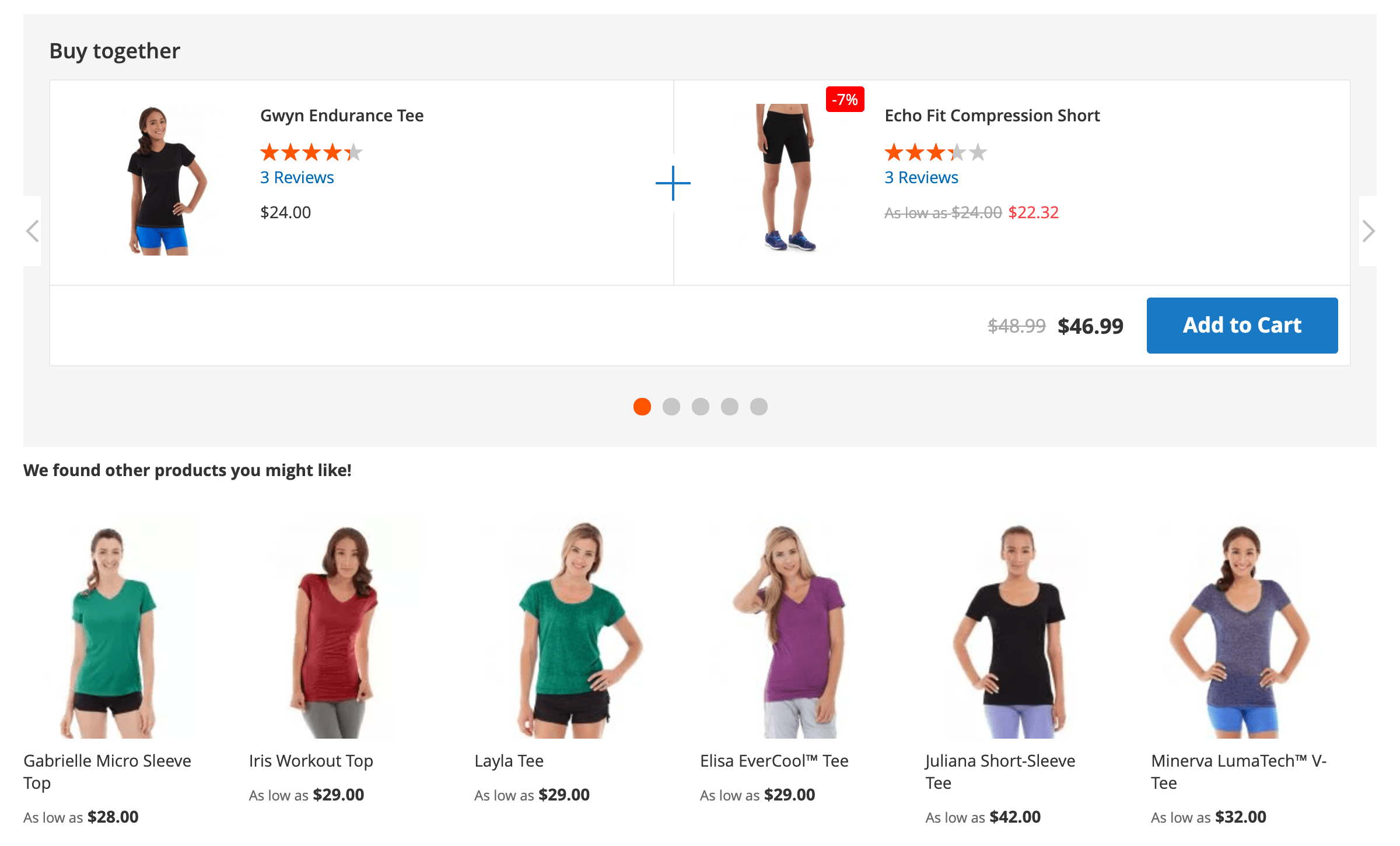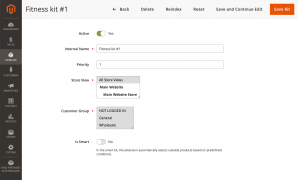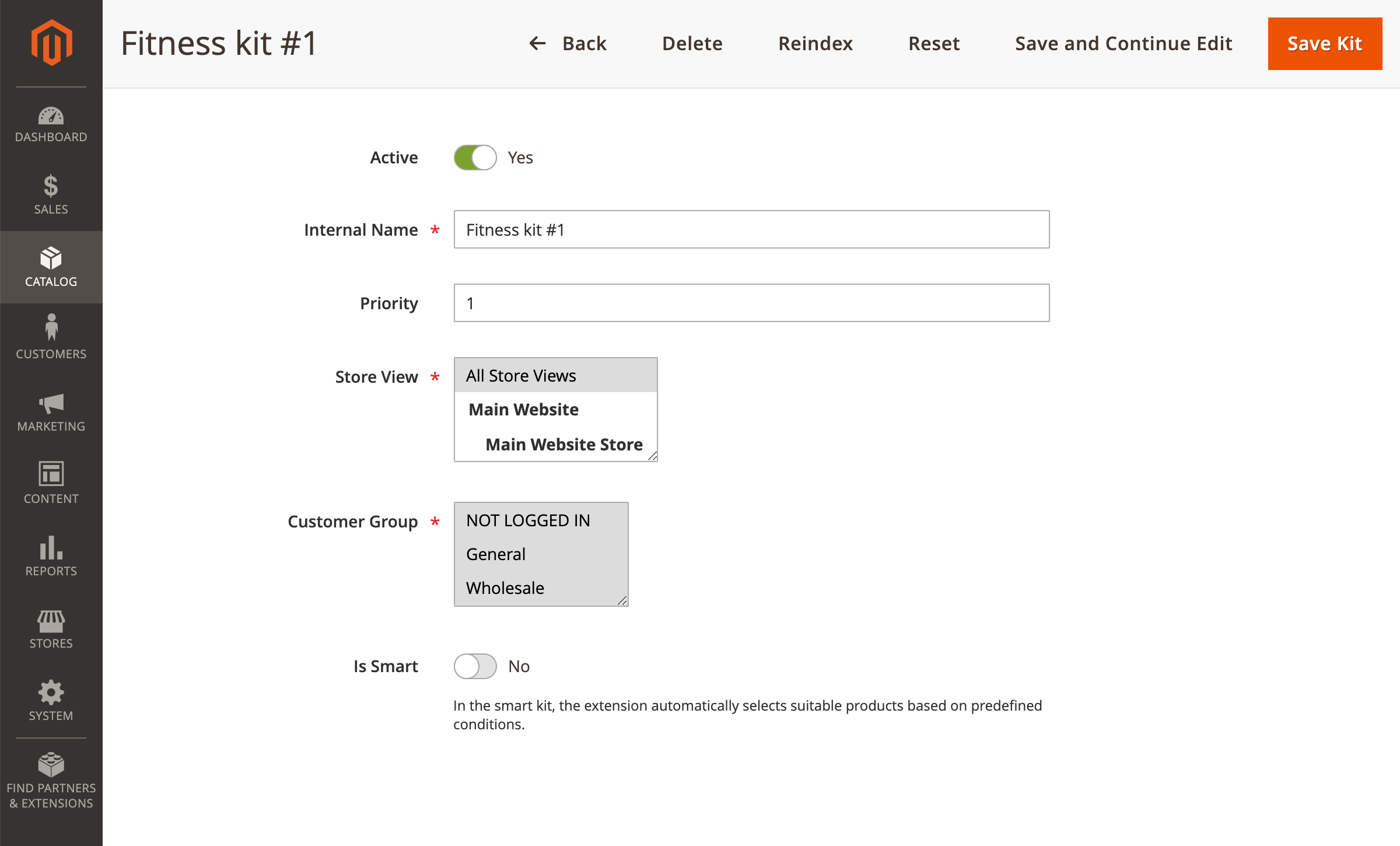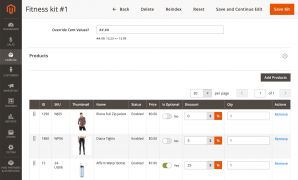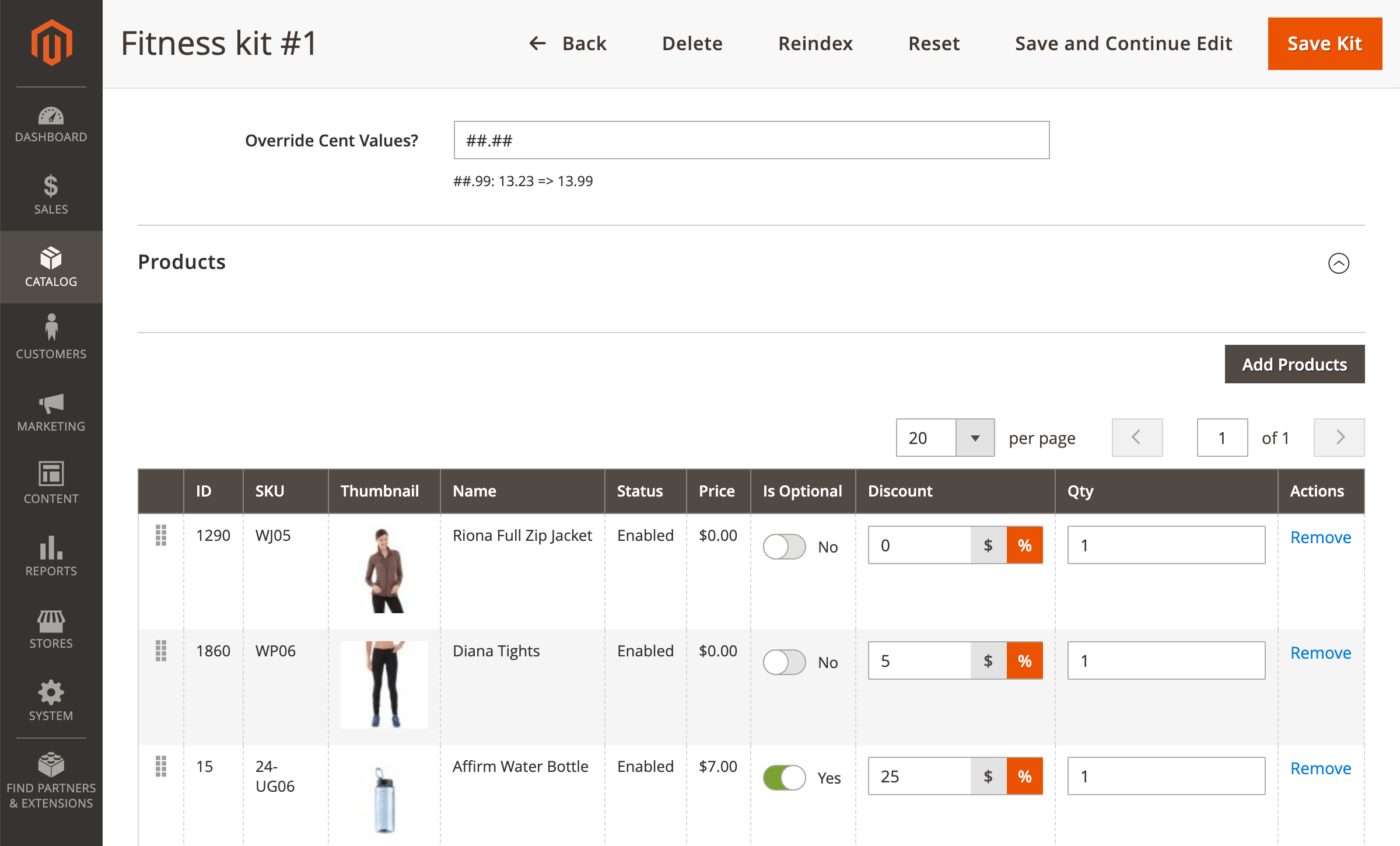 Feature Highlights
What does the Product Kits module do?
Usually, store visitors keep the main product(s) in focus and don't give much thought to other goods or accessories. What about if we were to suggest they buy something else? One more t-shirt, pants, a memory card for a photo camera, or a mouse for a notebook, for instance?
These proposals look particularly attractive to the customer because they get an extra discount and a bit of information about goods they probably need. This tool dramatically improves the users' experience and increases the AOV (average order value). Also, it's a powerful tool that helps the store owner sell precisely the goods that they want to sell, i.e., overstock or outdated items.
Moreover, you can use this module to promote brand new goods or low-selling goods.
Features list
Smart kits (automatically generated based on rules)
Suggested kits (the extension will automatically suggest the best combinations of products to sell together based on previous history of orders)
Unlimited number of goods in a kit
You can sell the main products with a "Free" gift. If there are several gifts, the customer can choose which one is best for him or her.
Round the price of the kit (187.23 to 189.99)
Specify the minimum quantity of goods for a kit
Use a fixed or percentage discount for any item in the kit
Specify optional products as part of a kit
Display a percentage or monetary sum savings when purchasing goods as part of a kit
Define the kit header and discount header for the basket or order
Display multiple kits for the same product
Define the block position on the product page
Display the block on the cart page
Wrapping up
The Products Kits module is a powerful tool that helps you to boost sales in your store and increase the AOV (average order value). This module is a 'must-have' if you have many items in your catalog and are looking for ways to increase your sales.
See it in action!
Pick a quick tutorial to learn about various aspects of this extension
Great extension great support and features. So far all works very well.

The module works really well for me. Looks good and produces good results, especially smart kits. Very easy to install and setup, very flexible settings.
Manual & Support
Need more help?
Save time by starting your support request online and we'll connect you to an expert.
Contact Us Now
Live customer feedback
Latest comments
Jin Xiangyuan
Oct 20, 2020
Thanck you Very much!
Ivan Dimitrov
Oct 20, 2020
Thank you for the understanding and solving all problems in my case with the affiliate extension. Great support keep up the good work!
Verry good support and module.
Alexander Schatzl
Oct 19, 2020
perfect as always.
See all comments
The real-time results of the satisfaction survey of our customers
for the last 100 responses
Reasons to choose Mirasvit
Client focusing and satisfaction
These are our primary. A major portion of our new clients come from referrals from our existing clients. Our professional team of developers, marketers and support staff have invested the best knowledge and experience in the field into our work, so you know you can come back to us again and again.
Remarkable support
90-days free and high quality support. We go to great lengths to provide maximum satisfaction with every module you have purchased in our store. By helping you with installation, configuration, answering your every question, we do all our best to eliminate any possible problems.
Risk-free Investment
30-days money back guarantee. If you are not satisfied with our extension's performance for any reason, we provide a full refund.
Constant improvements and upgrades
We provide you with lifetime free updates. We constantly add new features to all our modules, and are always interested in hearing your opinion and implementing your suggested features in our future developments.
Comprehensive Documentation
We provide an expanded user guide for every aspect of our extension, so you can find answers for all your burning questions.
Unencrypted source code of our products
You can customize extensions according to your needs and requirements.
Usability and Performance
The Module is easy to install and upgrade, just follow our step-by-step user guide.
Safe Magento updates
No core modifications. Just use the composer or copy the extension's files to the root directory of your store.