 A good promotional offer increases the sales of an online store significantly. Therefore many try to hold promotional offers, special offers, sales, best deals as often as possible. It is very important to convey to the customer the terms of your offer, to show what products are involved in it, to clearly define the duration of the offer. Namely these tasks can be solved with this extension.
Extension Demos
Pick a quick tutorial to learn about various aspects of this extension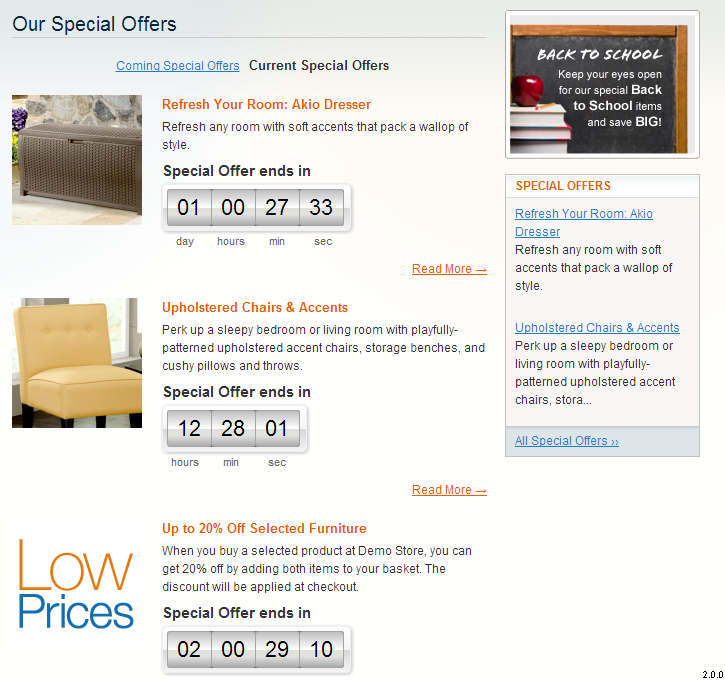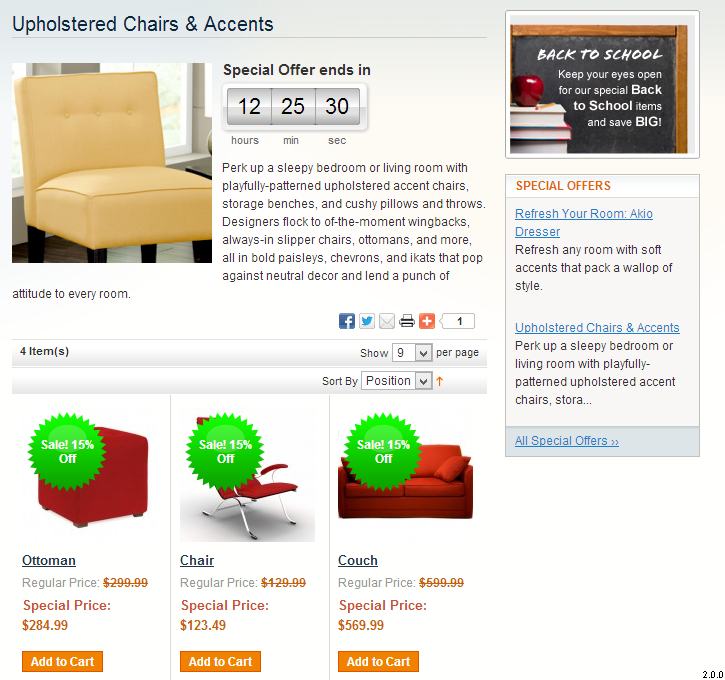 See it in action!
Pick a quick tutorial to learn about various aspects of this extension
Must have extension for promotions

Robert

from Oppegard, Norway

Really a ingenious extension for managing your catalog price rules. We have been unsin this extension for years and it is really a must have on events like Black Friday. Recommended! I hope Mirasvit develope a Magento 2 version.

Good Start

Scott

from Wilmington, United States

This extension was a good start and really hoped they would develop it more and release an m2 version.

Good addon

PRIMOZ

from Žirovnica, Slovenia

Good reminder for customers to buy more.

Great extension

Emile

from Haarlem, Netherlands

A great extension that needed some modifications to work properly because of another extension that made some changes. They made the modifications for me so the extension worked well. Great company, great support!

Great Extension and Excellent Support

Richard

from Austin, United States

We were surprised at the affect the timer has on getting people to make a decision and make the purchase. We had our largest total one day sales in 10 years the second time we used this extension. We have had a couple of issues with the Labels showing on category pages but Mirasvit tech support is second to none. They are quick to reply and fix the problem. We highly recommend this Promotional Extension.

Exellent product and support

albert

from Pineda de Mar, Spain

Recently I purchased this extension and everything works as expected. Additionally I asked for a "small" customization and they helped me very fast and in a very professional way.

Albert

Recommend it!

I was looking for a similar module, and is very glad to have found it at mirasvit ! a special thanks for their help in setting up !

Perfect Extension

benjamines

from Valdepenas, Spain

Thanks to the support of mirasvit

Great Extension

Was easy to install ,there where a couple small problems that support fixed right away. This works very well, and does every function as listed. Great extension.
Compatibility
The Promotional Offers is compatible with:
| | |
| --- | --- |
| Magento Community Edition (CE) | 1.5.1 - 1.9.4 |
| Magento Enterprise Edition (EE) | 1.11 - 1.14.2 |
Refund Policy
All customers can request a refund during 30 days after purchase of our software, if customer think that our software is not suitable for any reason. To request refund, customer must remove all copies of our software from its store, servers, computers, email, etc and confirm by email such removal. After receiving a request we will proceed refund within 3 business days.
If request for refund is received after 30 days after purchase, it will be rejected. Cost of installation and customization services are not refundable.
Support and bug fixing
Mirasvit offers free 90 days support of all software sold on this site. Customers can report all bugs, which were found in our software. We can solve only the bugs directly related to or caused by our extension. Those bugs must be reproduced on fresh Magento installation without any 3rd party plugins. We will solve that bugs in order of our development plan.
We don't do any type of custom work and we have a right to reject a support request if the issue is store-specific (cannot be reproduced on the fresh Magento installation without any 3rd party plugins).
Mirasvit will not be liable to you for any damages (including any loss of profits/saving, or incidental or consequential) related to our support service caused to you, your information and your business.
Software updates
Mirasvit offers free lifetime updates if they areavaliable. Updates are limited to the Magento version branch (1.x.x or 2.x.x). Customer can download an update and install it by himself. If support period is expired, Mirasvit.com can't solve any possible problems with our software during or after updating. Mirasvit does not guarantee that it will release updates for any product.