Cache Warmer Pages
Go to System > Page Cache Warmer > Pages. You will see warmed pages.
Warm Cache - add the page to the FPC cache.
Clean Cache - delete the page from the FPC cache.
Delete - delete the page's URL from pages list.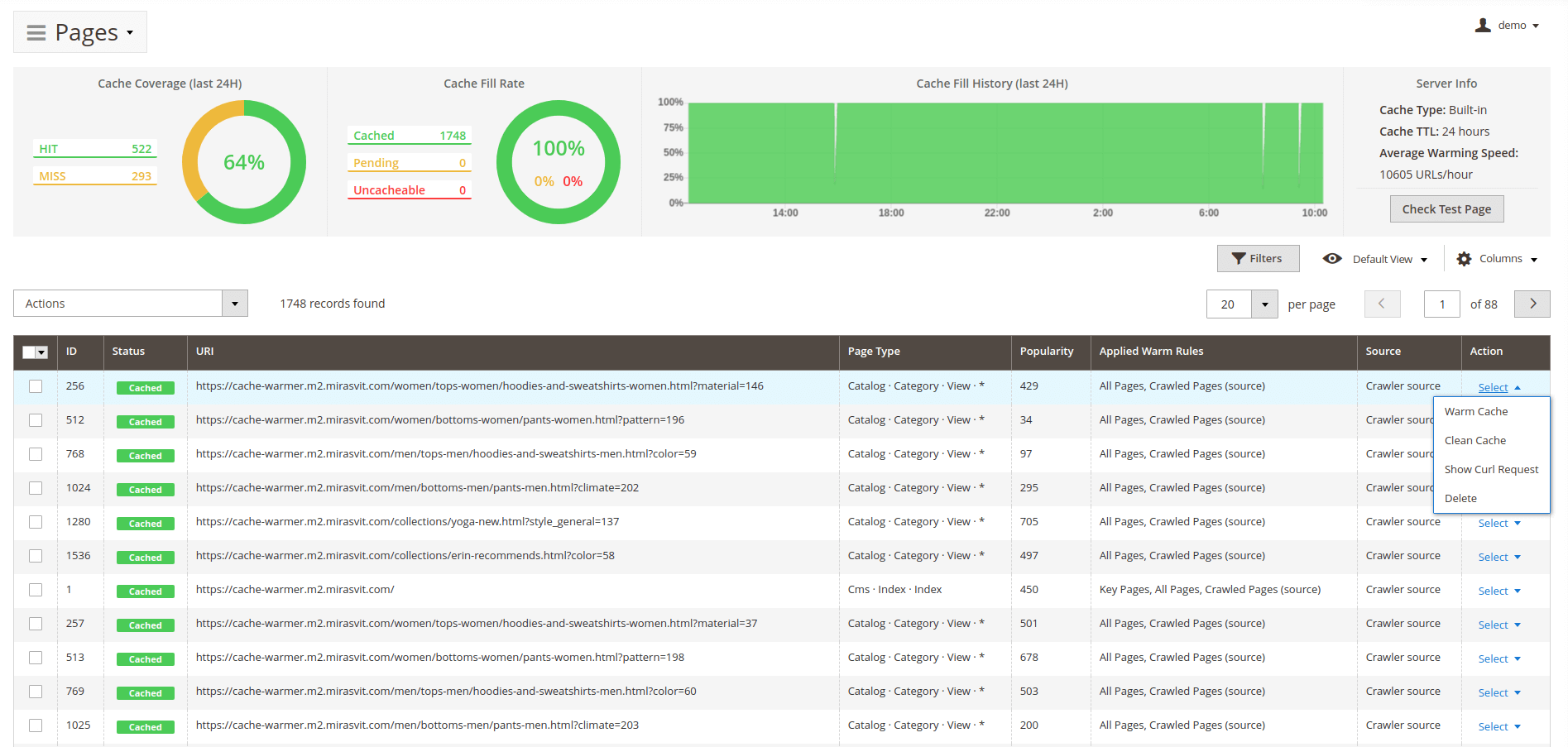 How do URLs appear in Pages?
When customers visit pages on your store (most relevant result).
Manually via ssh with CLI command: crawl.
By cron.