Managing Categories
Categories can be defined at Content -> Blog MX -> Categories. They are organized in hierarchical structure, as shown below: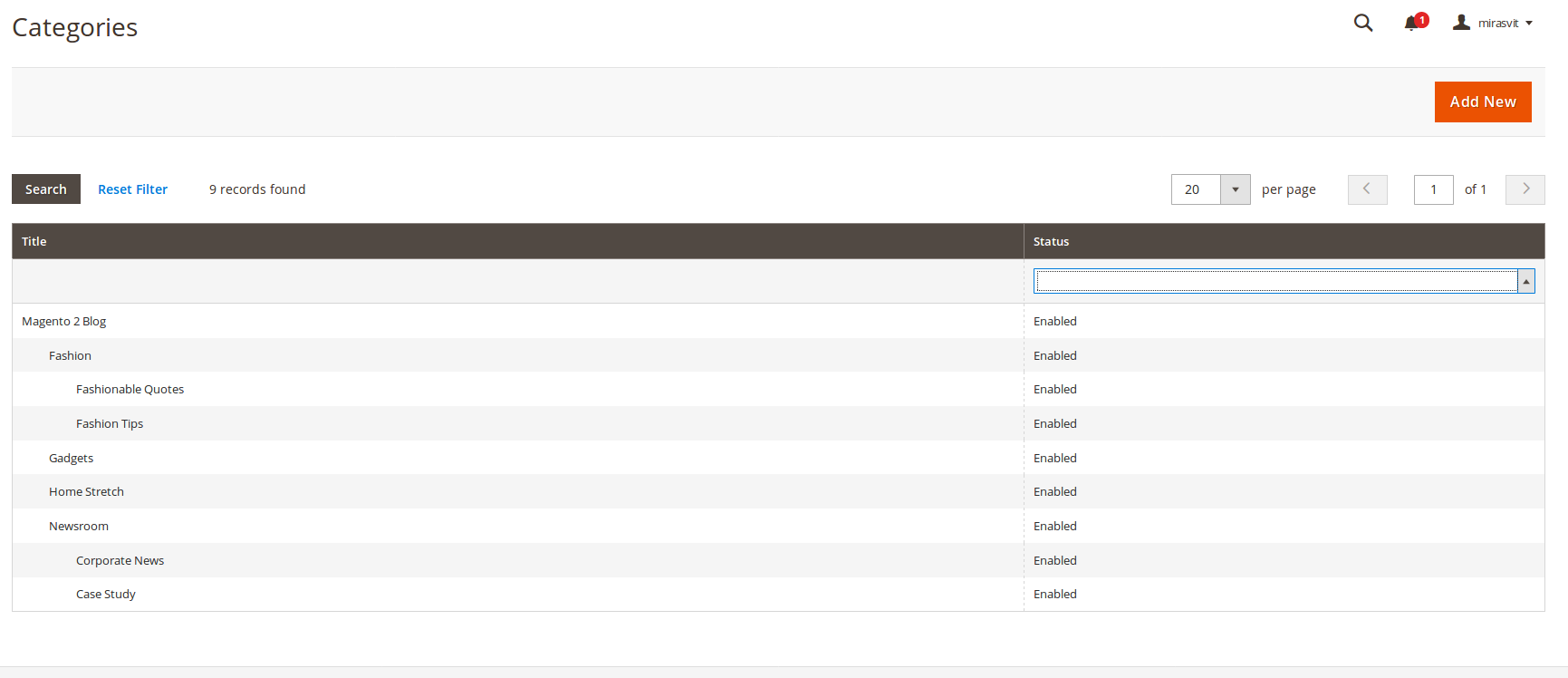 As you see, field Title displays category names with indents, where indent size is the place in hierarchy. Root element can be only one, and it shall be Magento 2 Blog (name can be changed, of course), and all others are its children.
Field Status shows, whether this category is displayed on frontend.
On frontend categories are displayed in two places:
In Top Links Menu as items (direct children of root only).
In right navigation sidebar.
Creating a New Category
To create a New Category, go to Content -> Blog MX -> Categories, and press Add New button. You will see Category Edit Page, which is divided into two tabs:
General Information contains all base information, needed for work:

Title - is the name of category
Parent Category - defines, which category will be parent one (can be selected only one).
Status - defines, whether this category is eligible for blog posts and display. Possible values:

Disabled - default one.
Enabled - makes category eligible for blog posts.

Order - sort order, in which categories should be shown in their respective branch. 0 is the highest order.

Search Engine Optimization contains meta information, that can be used by web search crawlers:

Meta Title - title of the category (if not set, then will be equal to the respective field from previous tab).
Meta Description - description of this category.
Meta Keywords - keywords, that should be associated with this category.
To save category just push Save button.