Magento 2 Cross Linking
Cross linking is the way to go if you're looking to improve your page's authority for SEO. However, adding links manually often takes too much time and effort.
Work smarter, not harder. Magento Cross Linking lets you establish links to any page on your site with a single click.
Add cross links to your site in just a few seconds
Choose where to place links
Exclude tags and pages from linking
Add links to custom blocks
Limit the number of links on the page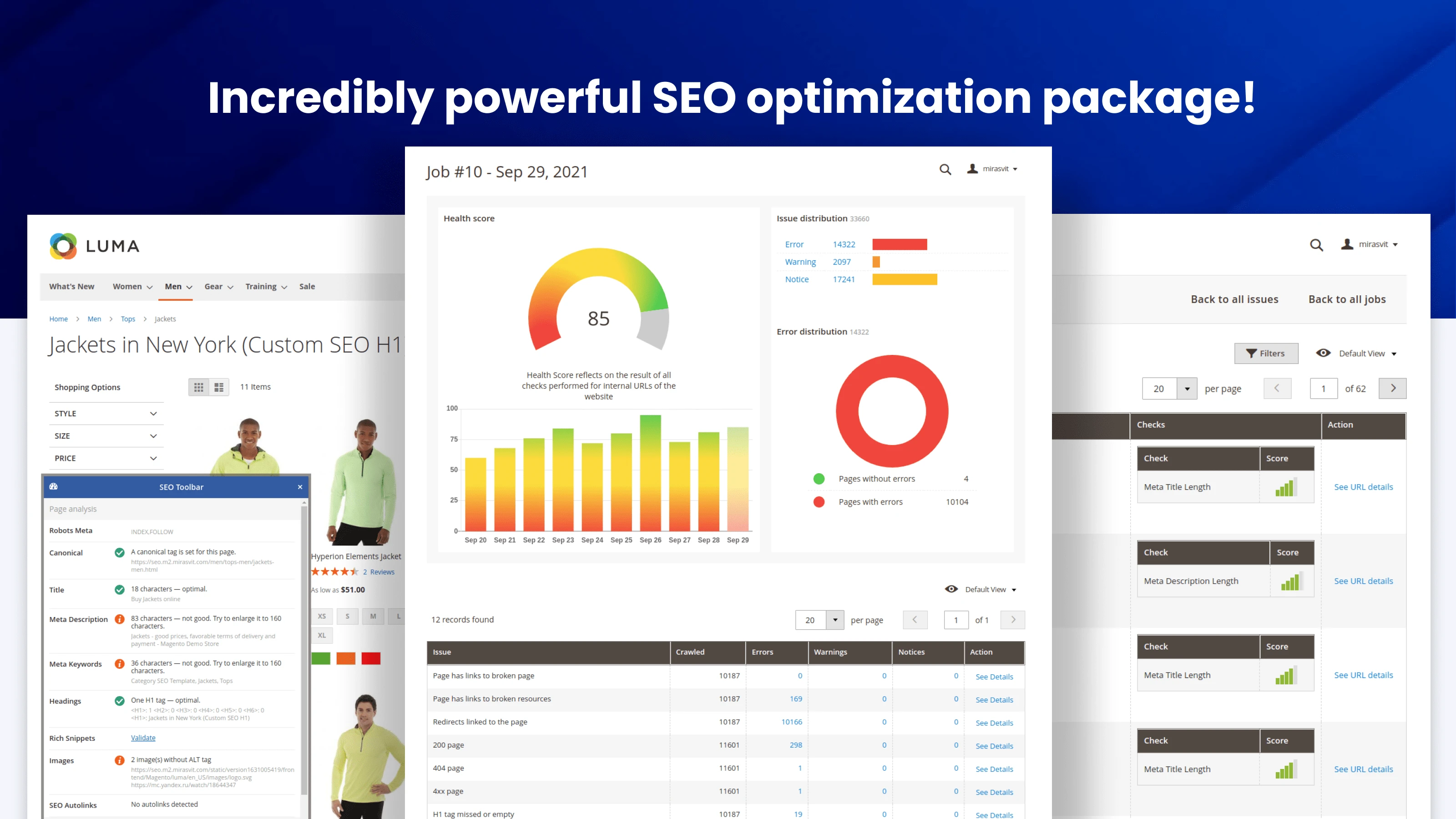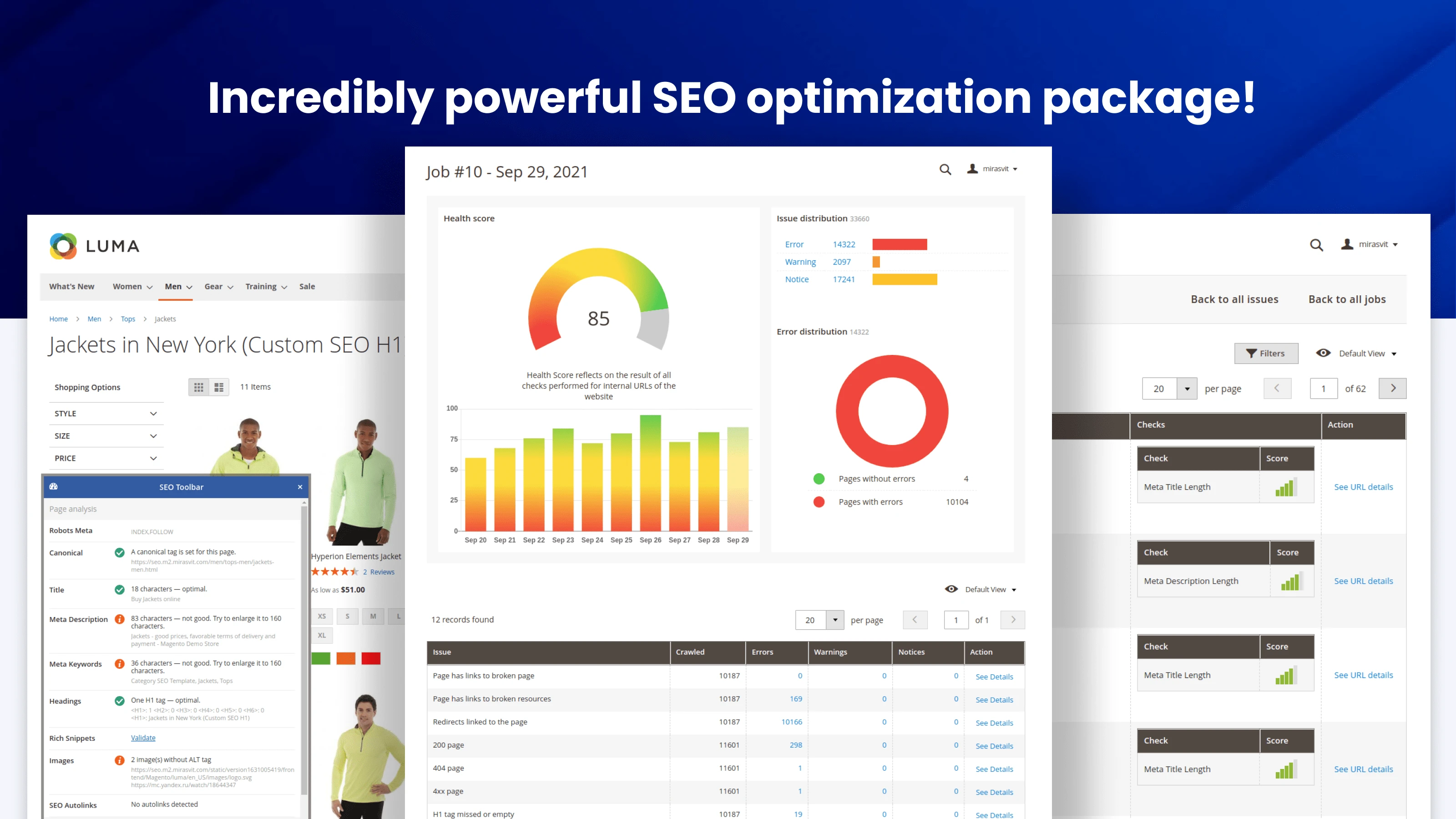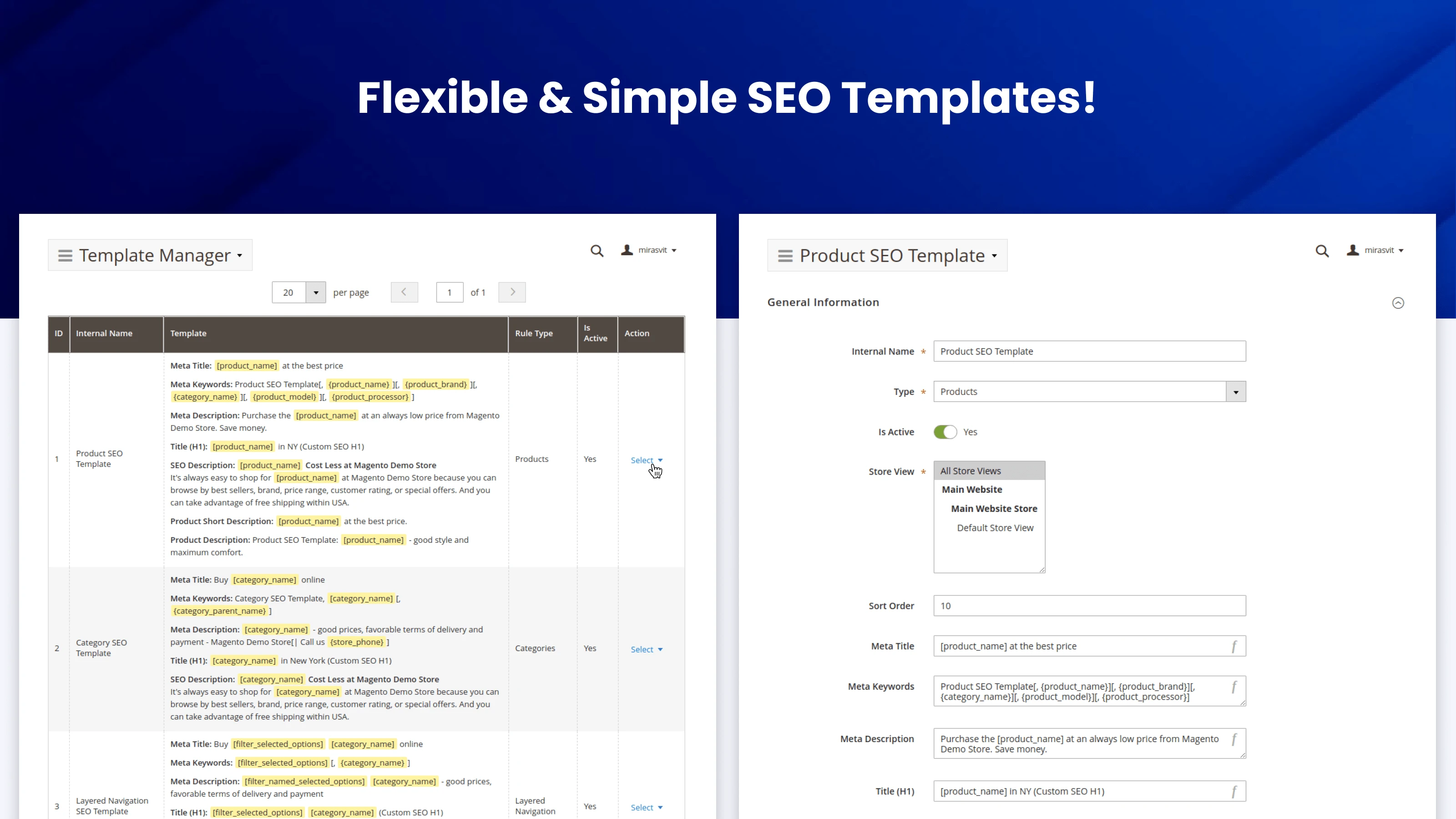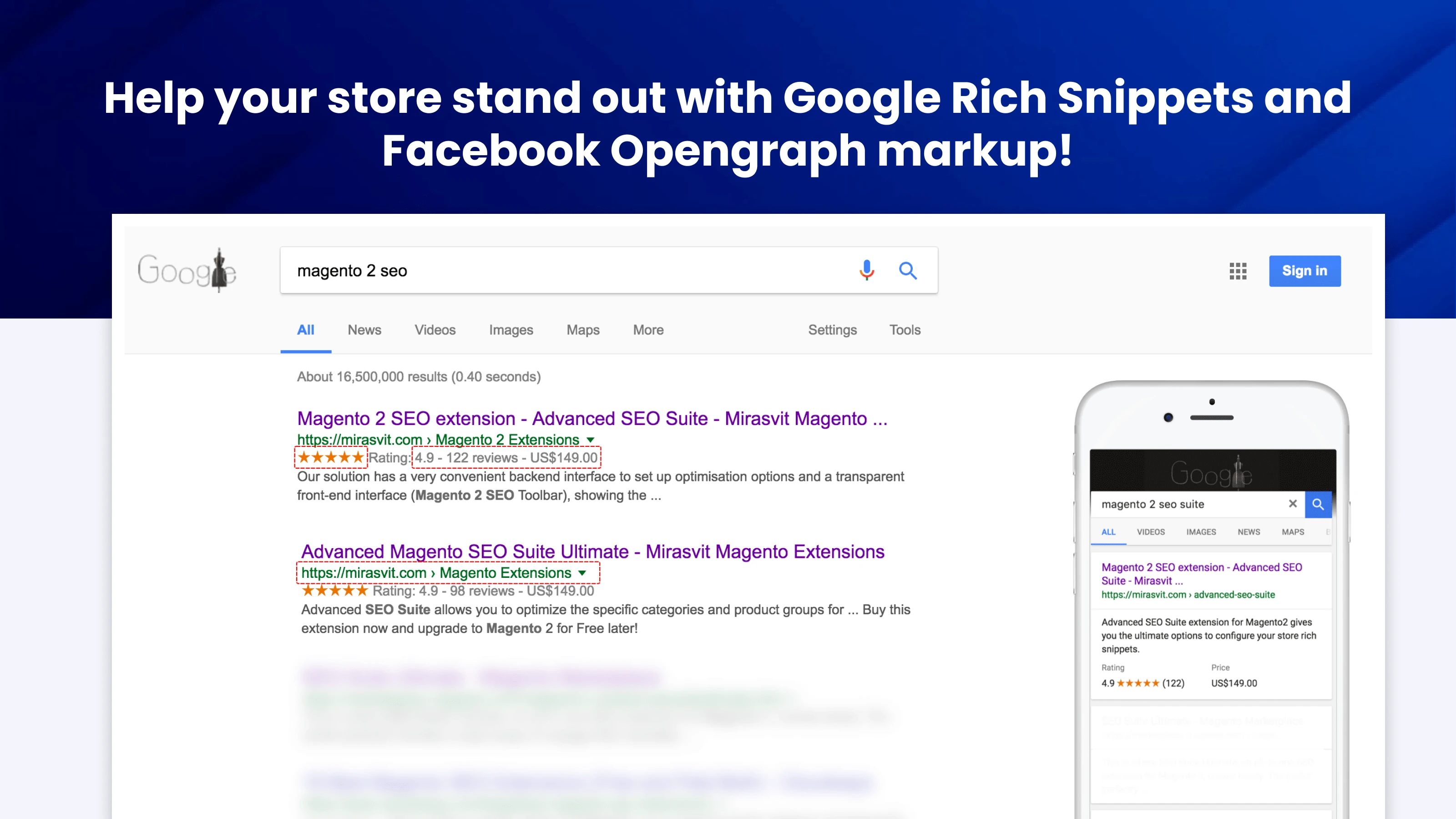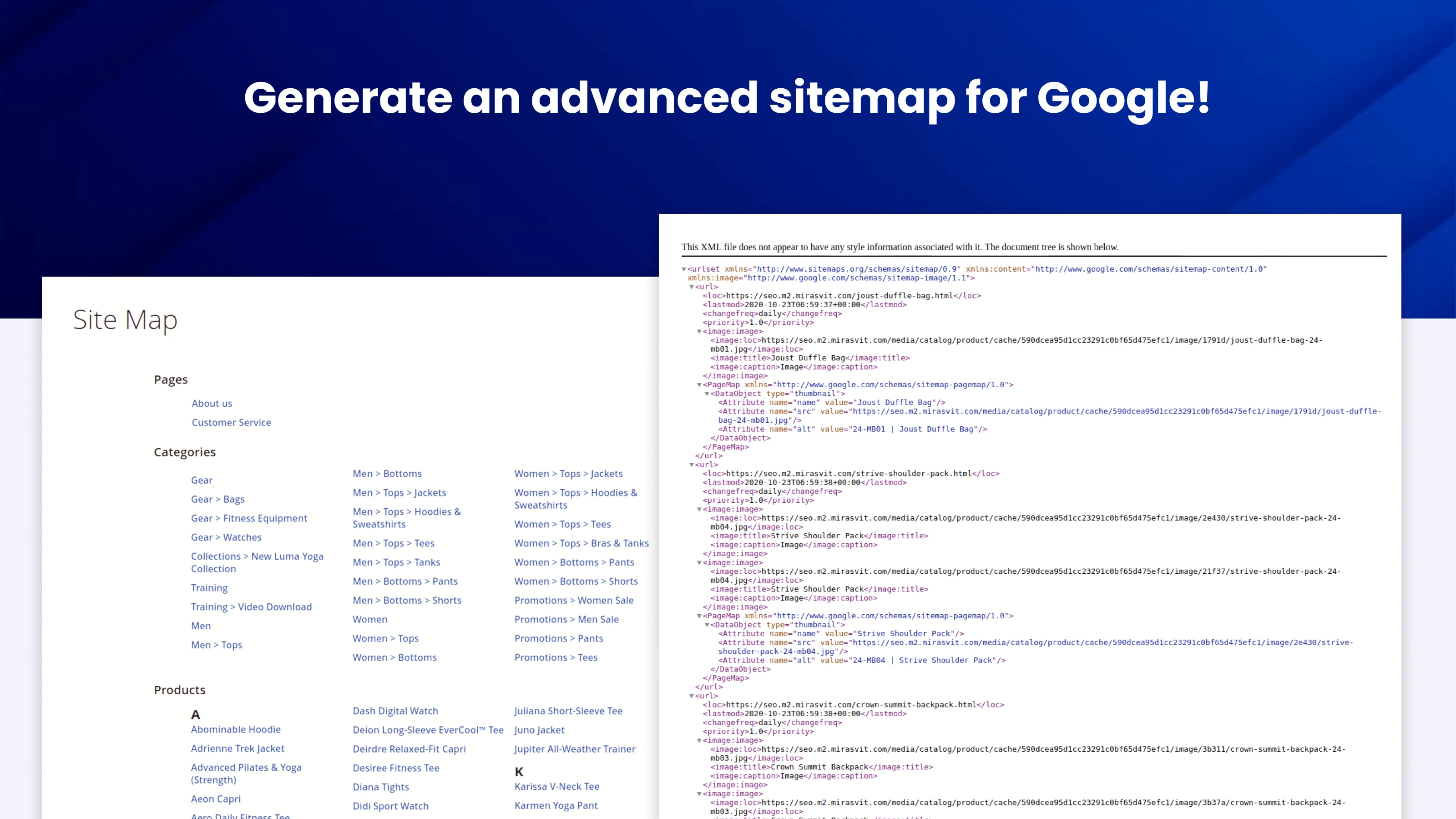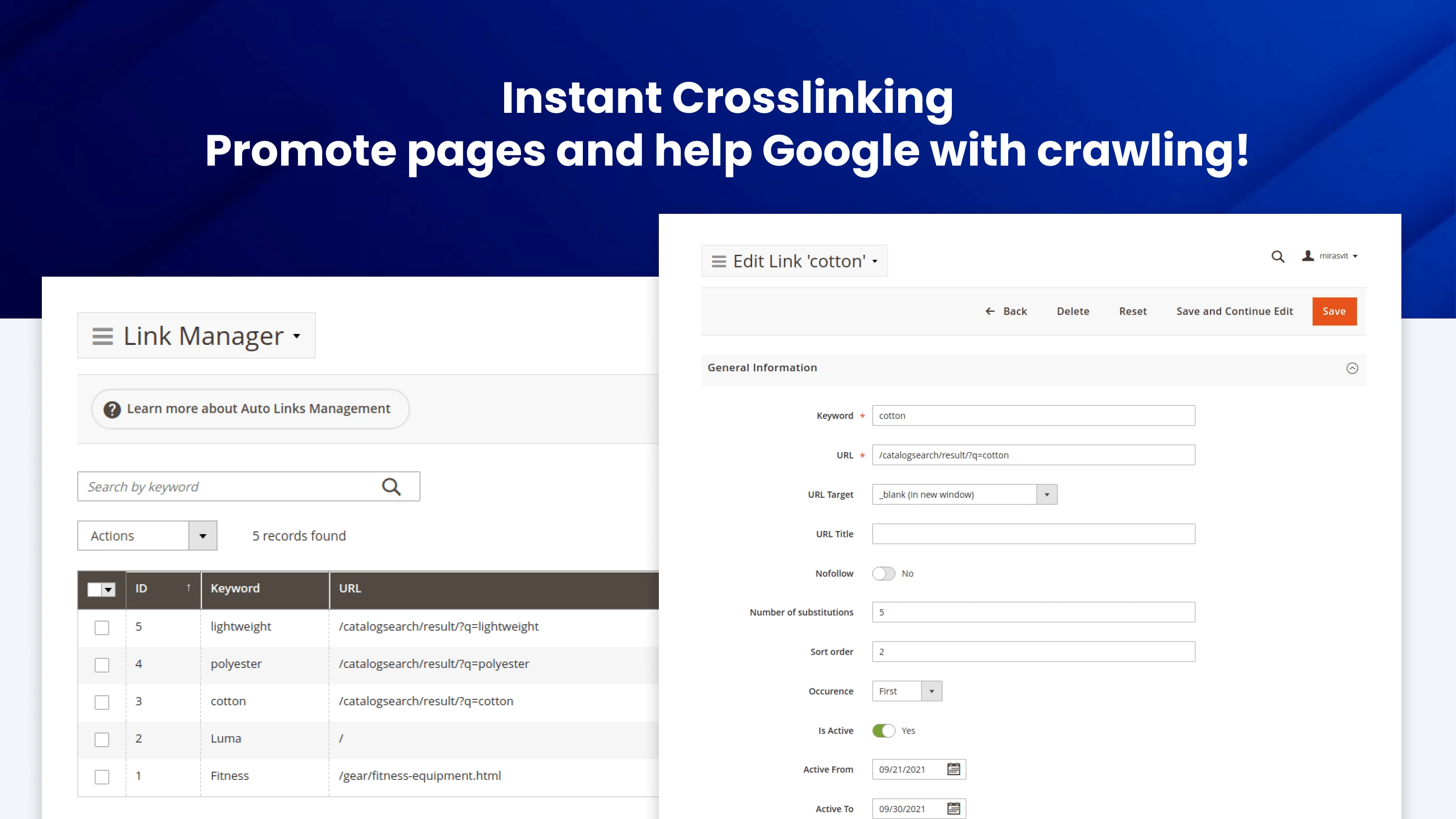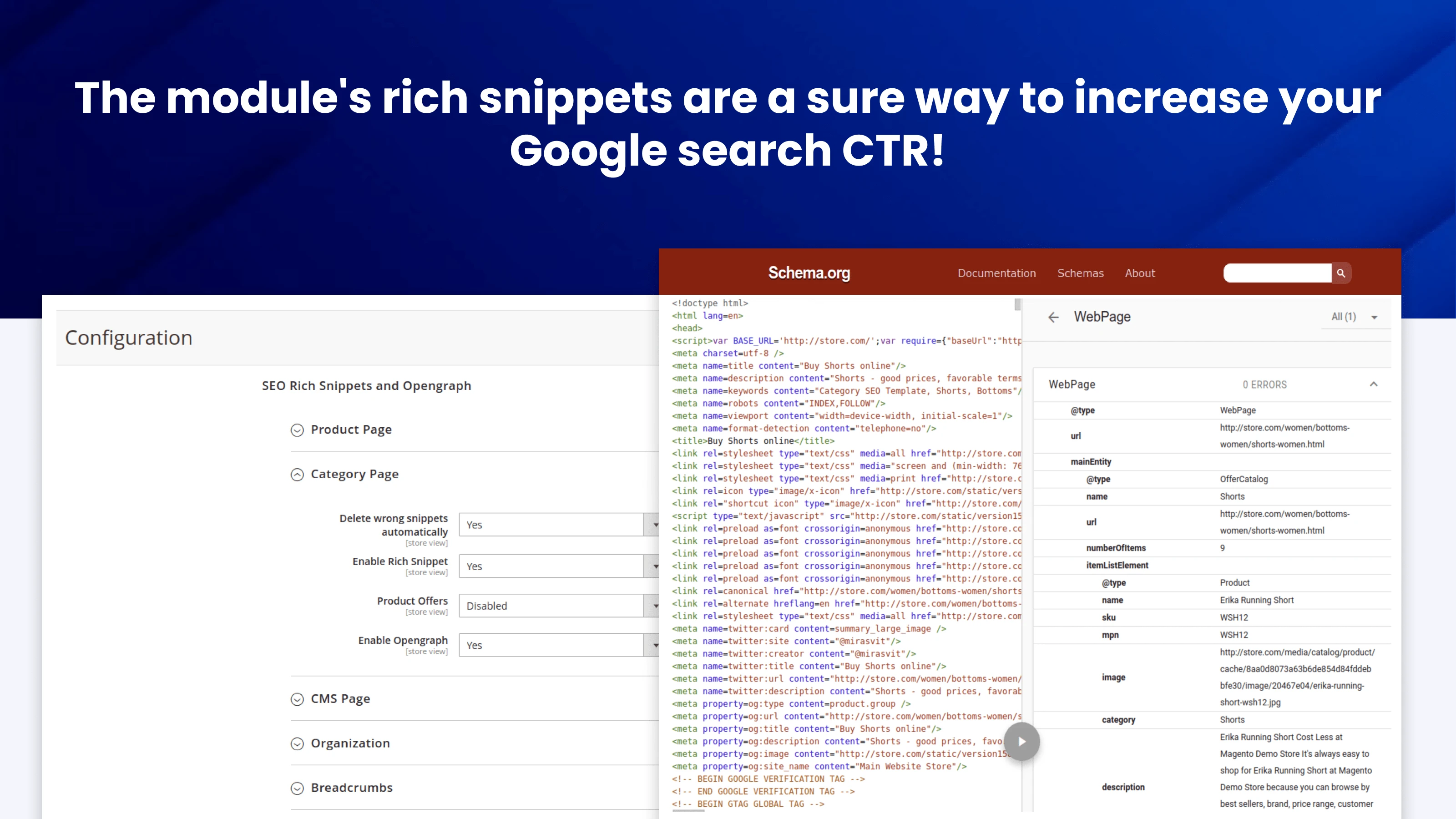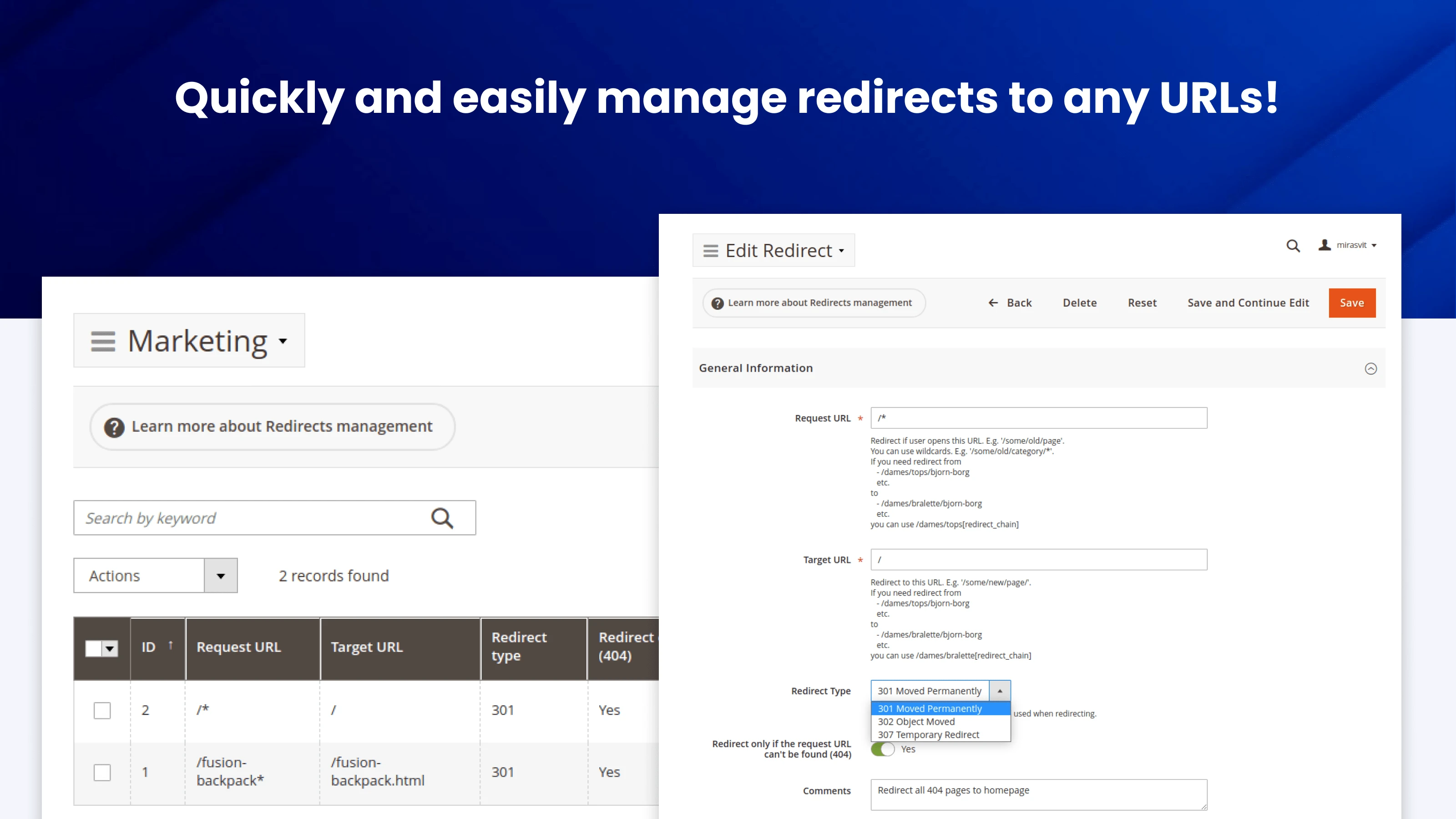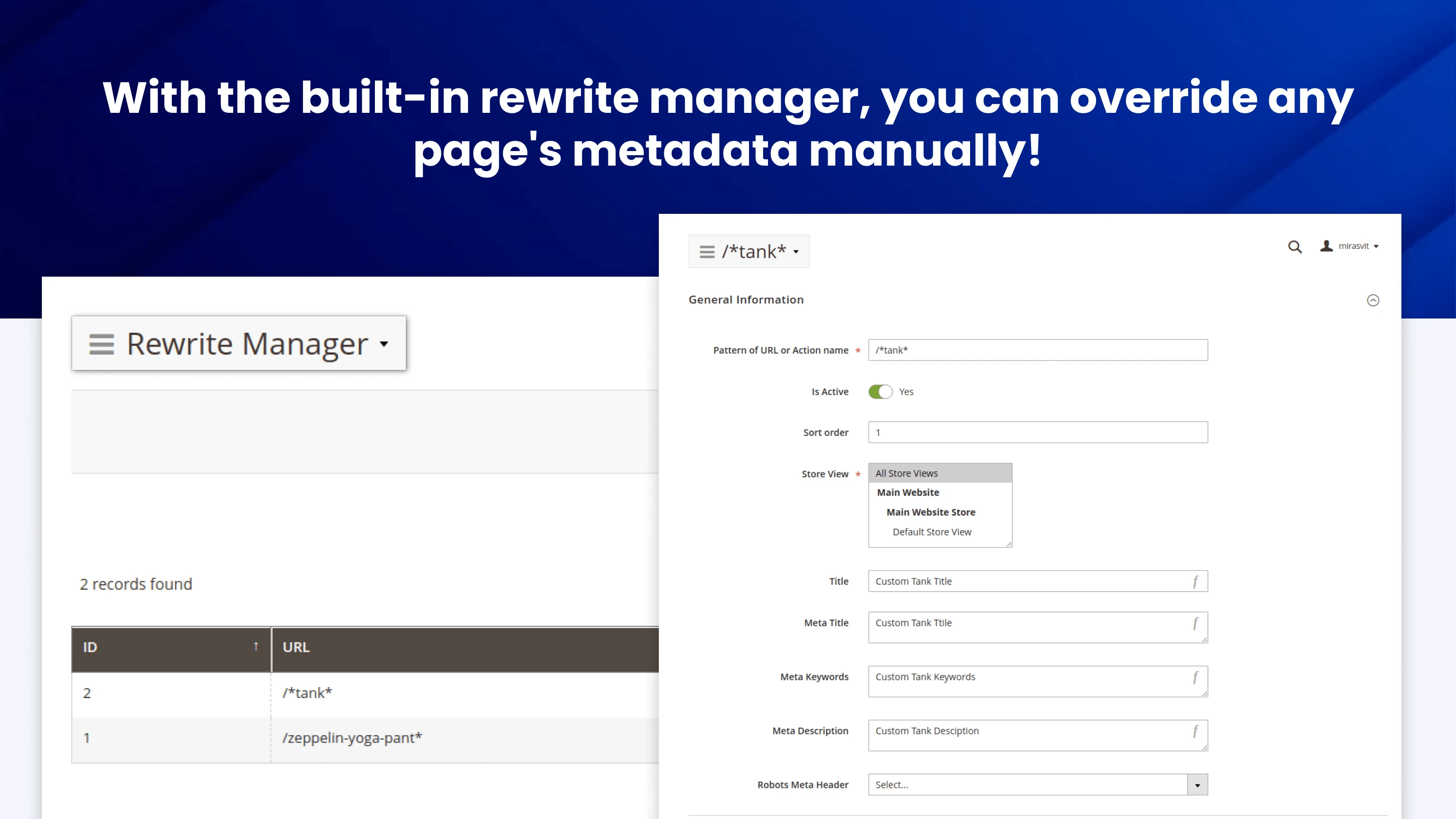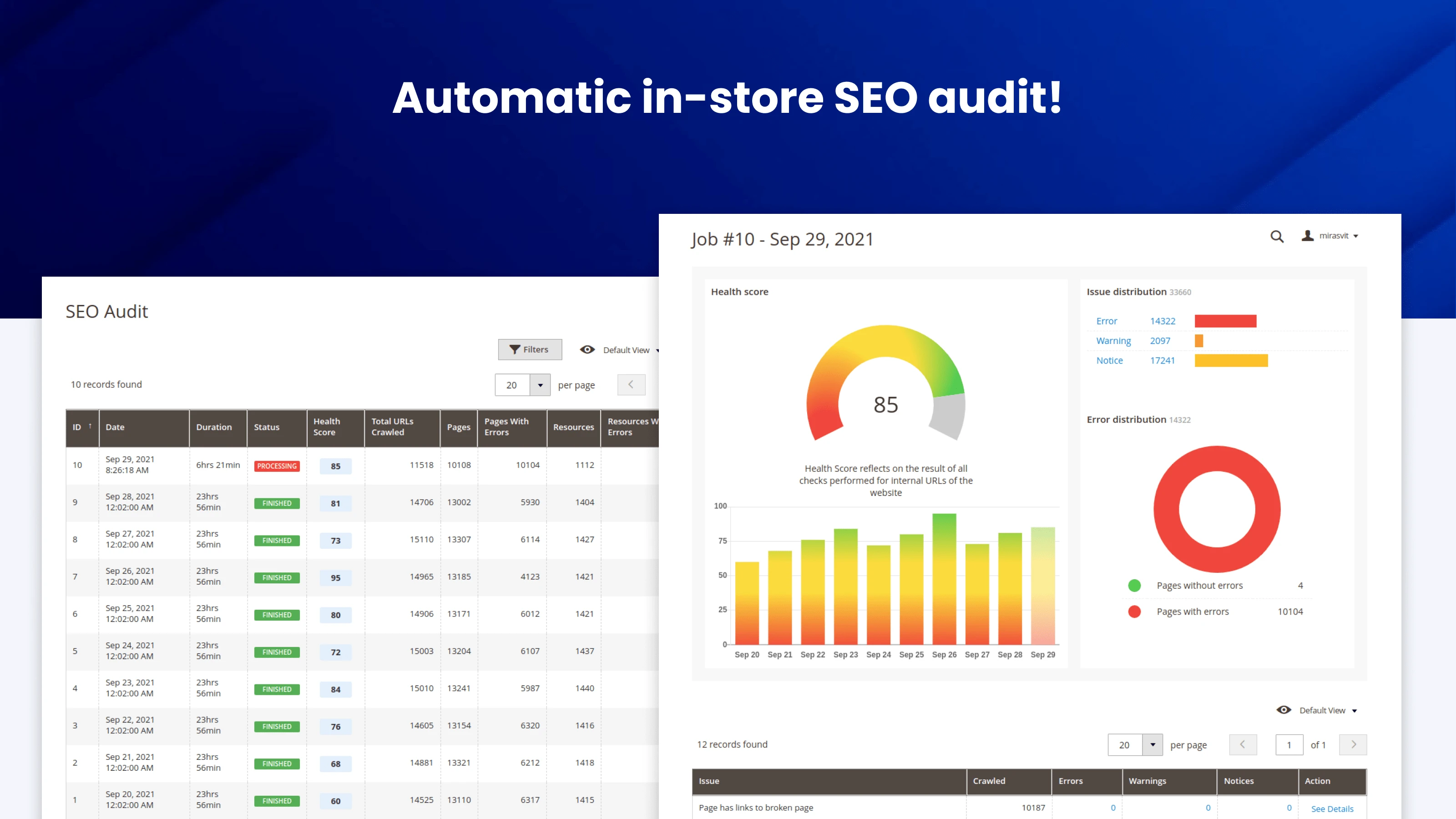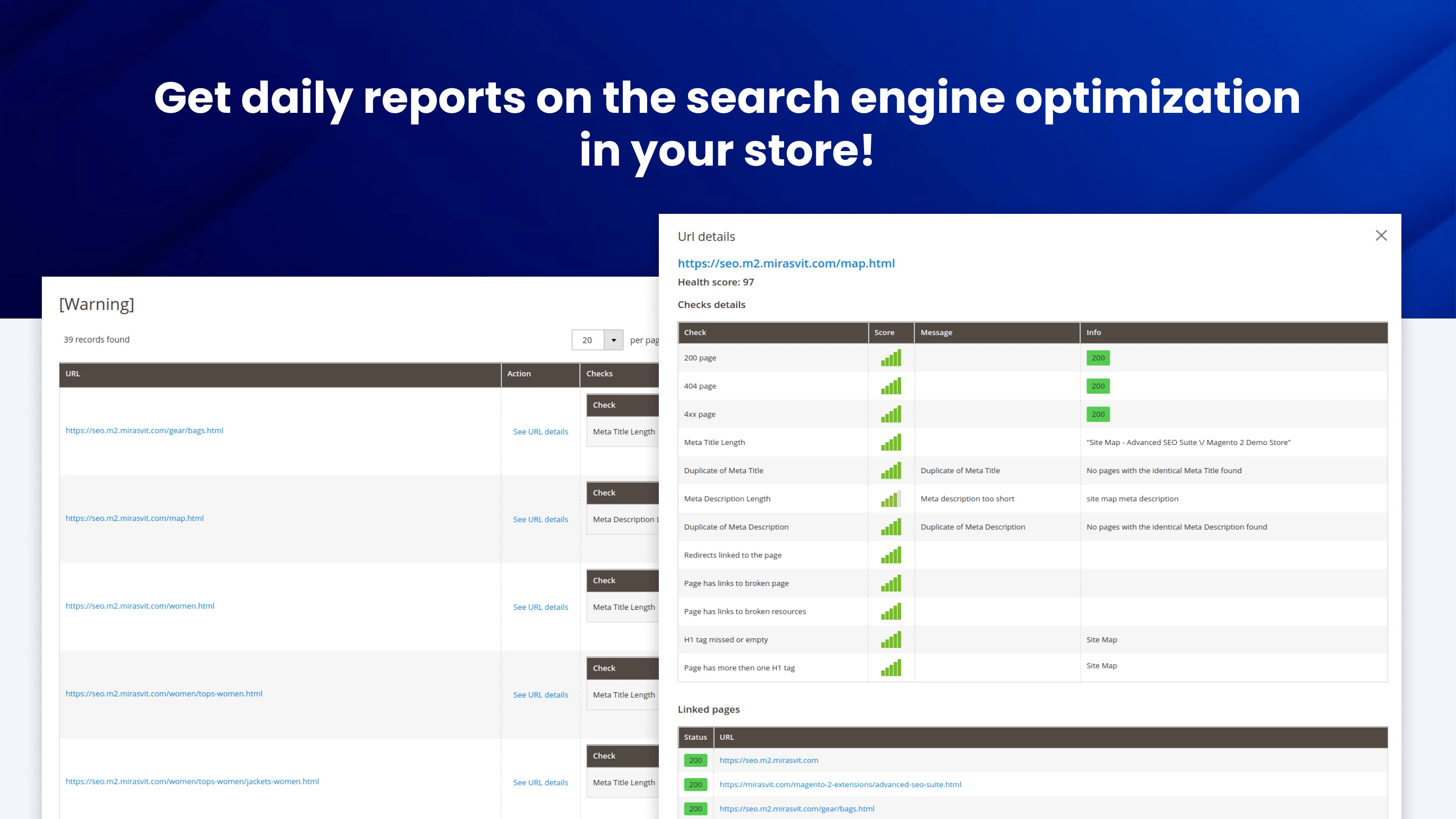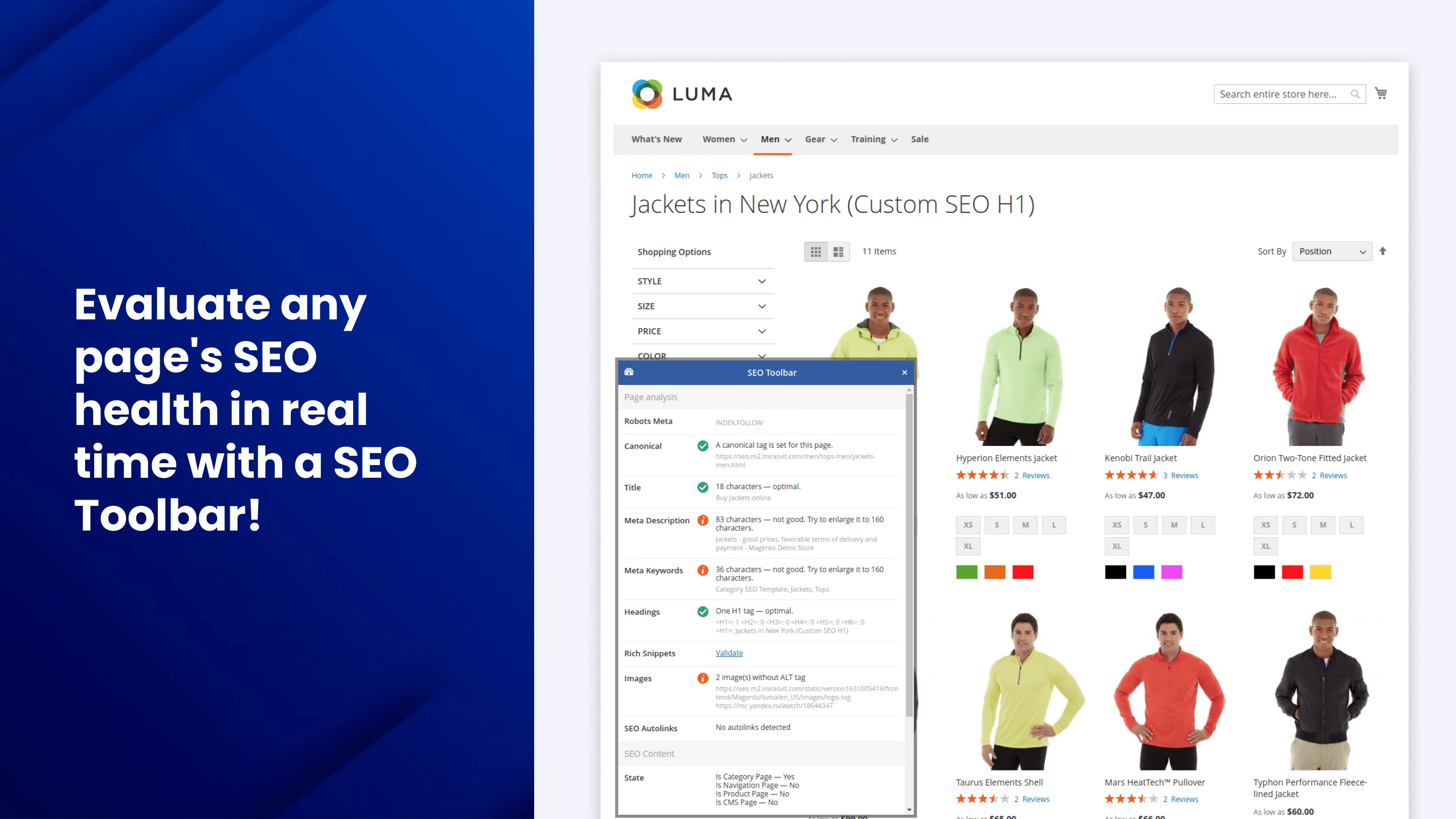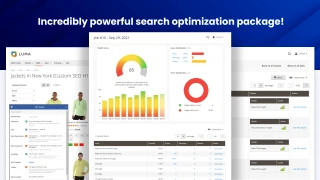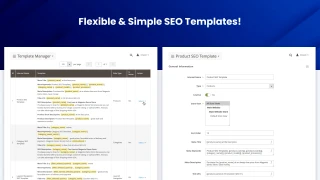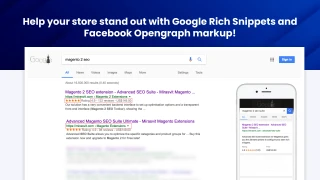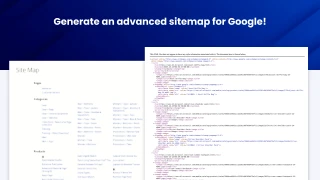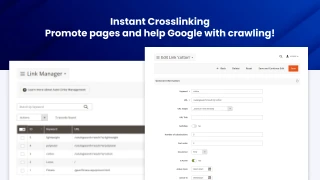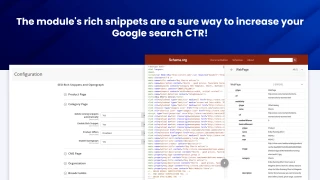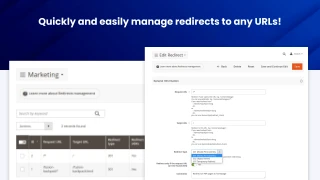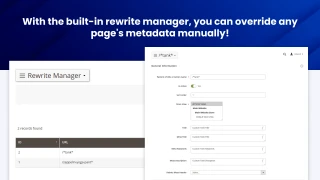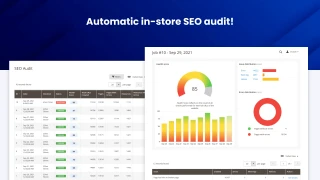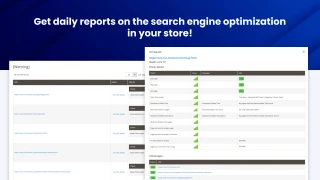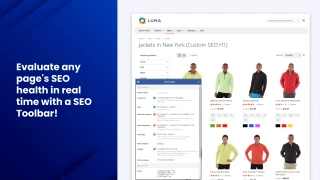 Business Value
Opportunity: Cross linking is a powerful weapon in your SEO arsenal. It lets you raise the page's authority which is very useful for promoting a specific brand or a category page.
Problem: The standard way to add links is by doing it manually on each page. This is far too inefficient.
Solution: Magento Cross Linking automates the internal linking. It also includes a slew of options that let you customize the entire process.
How Does It Work?
You can input any keyword and a URL in the settings tab. These words on all relevant pages will automatically be linked to that URL with a single click.
---
Main Advantages
Choose where to Place Links
You can crosslink all pages on your site or select any of the following:
CMS Pages
CMS Blocks
Category Description
Product Short Description
Product Full Description
Product Attributes
Seo Description
Posts content from Mirasvit Blog extension
Exclude Tags And Pages from Linking
Cross links spread throughout the entire page can look too robotic. You can specify tags inside which you don't want to add links. For instance, you can would like to skip H1,H2,H3 tags.
If need be, you can disallow cross linking on specific pages as well.
Add links to custom blocks
You can add links to pages and blocks other modules created, too! Just specify the path from your site's root folder to the relevant template and let the feature do the work.
Limit the Number of Links on the Page
You can set an upper cross link limit for a page. It's a good idea because the recommended maximum crosslink quantity is usually 150 per page. All the links beyond that limit will be ignored.
---
FAQ
What is cross linking?
Cross linking is the process of adding links from one page of your site to another. It's a very important tool for promoting both the site in general and its separate pages in particular.
What is the point of Cross Linking?
The main points of cross linking are page connection and page value indication. Search engine crawlers pay attention to the site's structure and the way in which pages are connected to each other. If a large number of pages of the same site direct to a single page, that page's authority will improve. This will benefit both site indexing and search rankings.
It also has other benefits, such as blog linking. Visitors can follow several links in the post instead of closing the page right after reading the original article. This increases the amount of time that a page is open. Google uses this variable for search rankings.
Reasons to choose Mirasvit
Client focusing and satisfaction
These are our primary. A major portion of our new clients come from referrals from our existing clients. Our professional team of developers, marketers and support staff have invested the best knowledge and experience in the field into our work, so you know you can come back to us again and again.
Remarkable support
One year free and high quality support. We go to great lengths to provide maximum satisfaction with every module you have purchased in our store. By helping you with installation, configuration, answering your every question, we do all our best to eliminate any possible problems.
Risk-free Investment
30-days money back guarantee. If you are not satisfied with our extension performance for any reason, we provide a full refund.
Constant improvements and upgrades
We constantly add new features to all our modules, and are always interested in hearing your opinion and implementing your suggested features in our future developments.
Comprehensive Documentation
We provide an expanded user guide for every aspect of our extension, so you can find answers for all your burning questions.
Unencrypted source code of our products
You can customize extension according to your needs and requirements.
Usability and Performance
The Module is easy to install and upgrade, just follow our step-by-step user guide.
Safe Magento updates
No core modifications. Just use the composer or copy the extension files to the root directory of your store.