Advanced Product Feeds for Magento 2
This outstanding Magento 2 product feed extension aims to generate and publish product feeds on various shopping engines and marketplaces available.
Operating in all comparison engines
50+ ready-made available configurations.
Works perfectly with Google shopping feed
Flexible filters
High generating speed
Support of feed uploading to any shopping comparison engine
Reports to measure all feed performance results
Integration with Google Analytics
1/11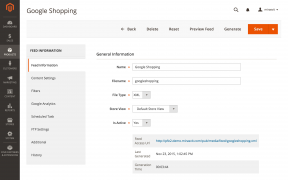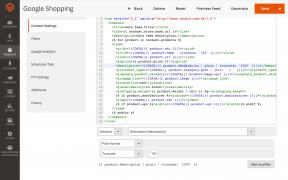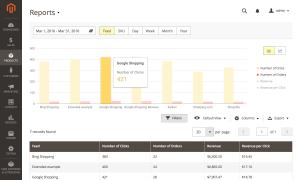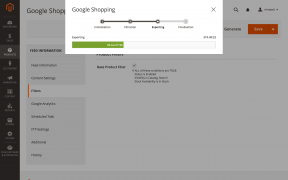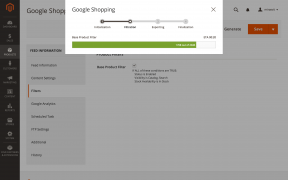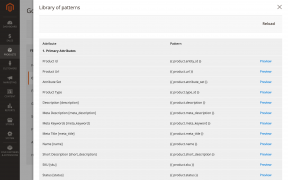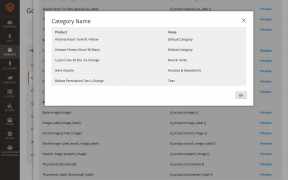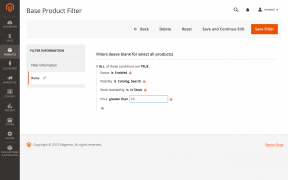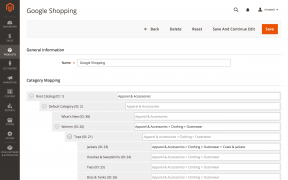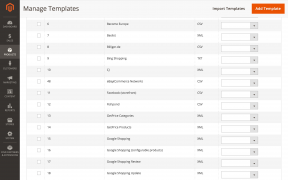 Feature Highlights
The fastest and the most flexible
Get all of your online store products presented by the most popular shopping engines and marketplaces and attract thousands of new customers!
The product feed for Magento 2 allows you to consider all of the available options. All you need to do is follow a step-by-step configuration guide and tick the options you need to set up your product feed. Then wait a bit to get your feed ready!
The feed extension has unlimited options for exporting product information in any format. You can even export 100 000 products from your store for this extension completely hassle-free! This module is also known as Google shopping feed Magento 2 extension.
The extension is entirely flexible, so as to meet all your requirements and needs. You can export any product's attribute, different prices, use category mapping, dynamic attributes, etc.
What's more, the two types of flexible filters available to set up your feed preferences are Product Filters and Performance Filters. They allow you to configure your product feed depending on the product's characteristics or/and their key performance indicators, like Conversion Rate or number of Orders.
Ready Configurations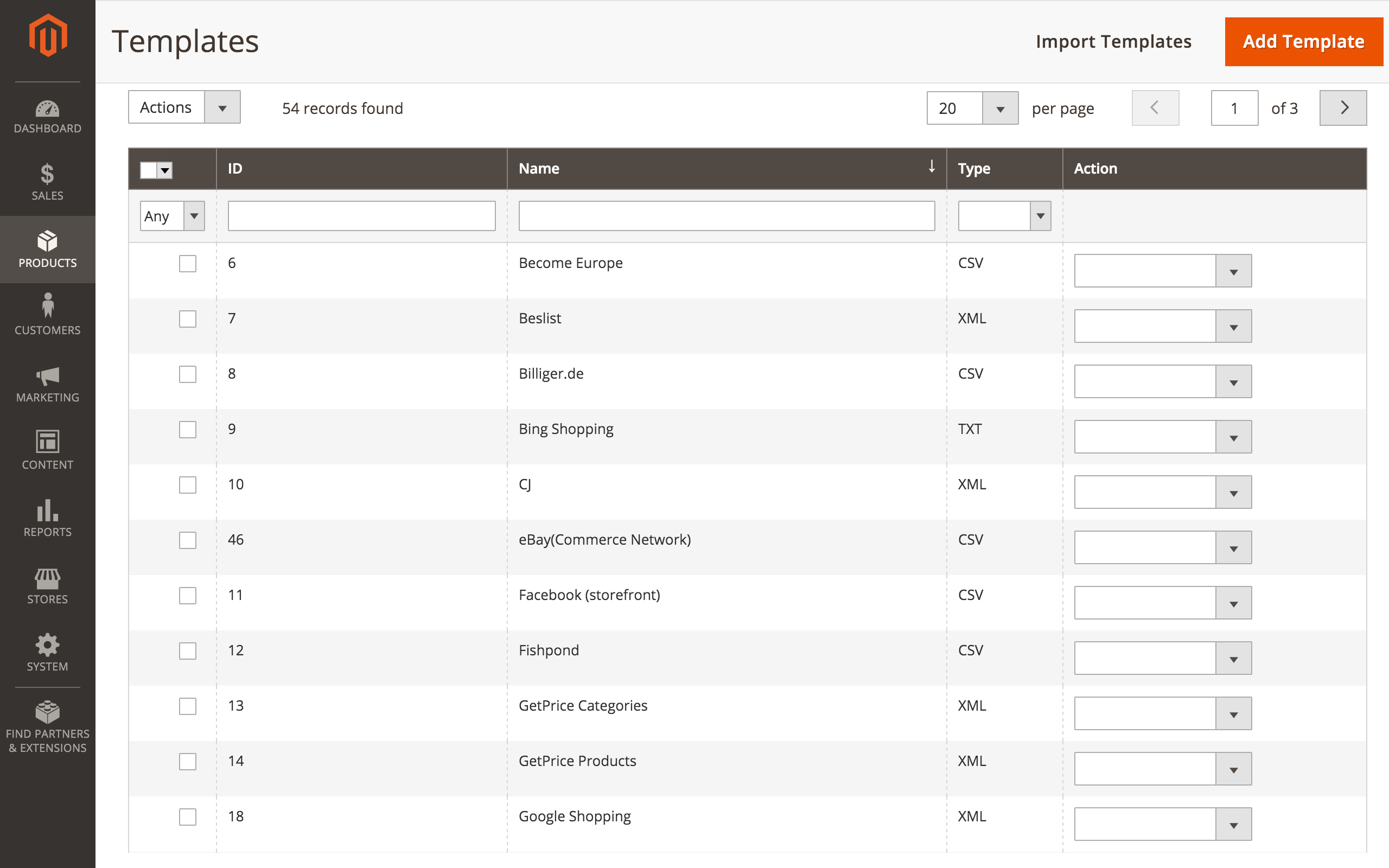 Install the extension and generate your first feed with two clicks!
Use 50+ predefined shopping feed templates which relate to all required shopping search engine features and settings; any of these configurations can be run immediately after installing the extension.
You can also readily run product feeds on Google Shopping, Amazon, eBay, Bing, Facebook, Idealo, Instagram, PriceGrabber, ShopMania, Shopping.com, Shopzilla, Twenga, and many other popular and frequently used shopping search engines.
Just use one of the Advanced Product Feed templates and increase sales for your online store!
---
Product Exporting Options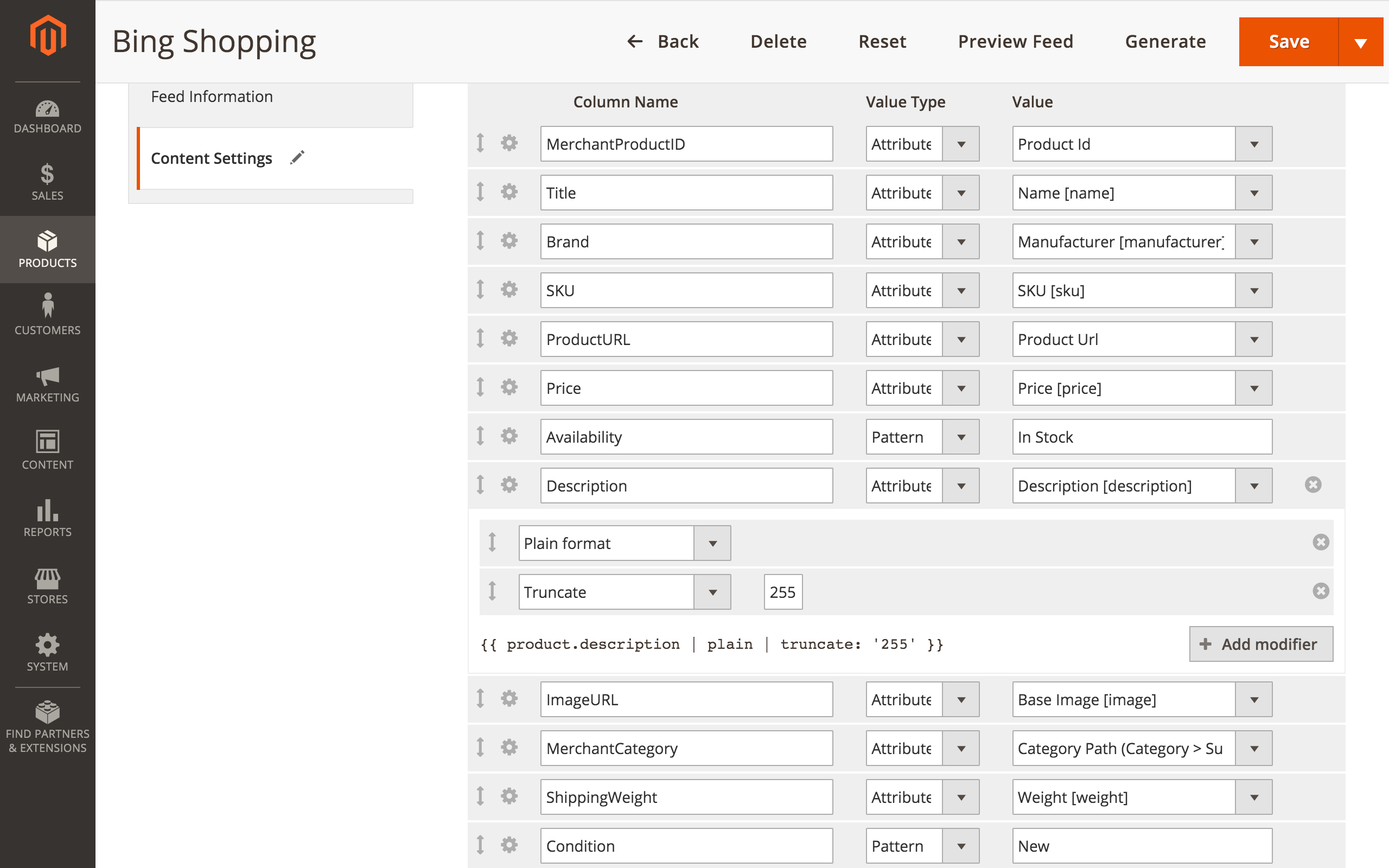 Export your products' data to feed in any format you wish in a library of patterns.
If you want to make your feed more sophisticated, you can customize it. Designed for this purpose, we have created our extension based on a pattern principle. In essence, it is a kind of shortcode in which you can use a code of attributes, formats, links to parent products, base PHP functions, and calculations.
Thanks to the patterns, your feed becomes more advanced, more visible in shopping search engines, attracting more customers to your online store.
---
Customize Your Feed Appearance With Patterns

The most frequently used application of patterns shows a particular Parent / Grouped / Bundle product values, for example:
Return the value of a parent product.
Export simple products with the visibility attribute 'Not Visible Individually.'
In this case, the product cannot have a direct link, so you must use a link to the parent product.
Concatenate all child product values to one string (this feature will work for bundled and grouped products)
If a product is assigned to multiple categories at different levels, you may use attributes to return the name of the category, which is nested within the category tree.
If a product is assigned to a few categories at the same level, the extension selects a category with the lowest position of the product.
Another useful customizing option of patterns is by using calculations, for example:
Show in the shopping search engine feeds, containing the price of your products multiplied by 1,5
Set up Free Shipping for products that cost more than 1000 USD. You may set free shipping for any product price you need
Manage products in-stock quantity
Return daily special propositions
Set the price of a group of products
---
Flexible Filters
One of the essential processes in creating feeds is filtering.
The Advanced Product Feeds extension has two types of built-in filters: Product Filters and Performance Filters.
Product Filter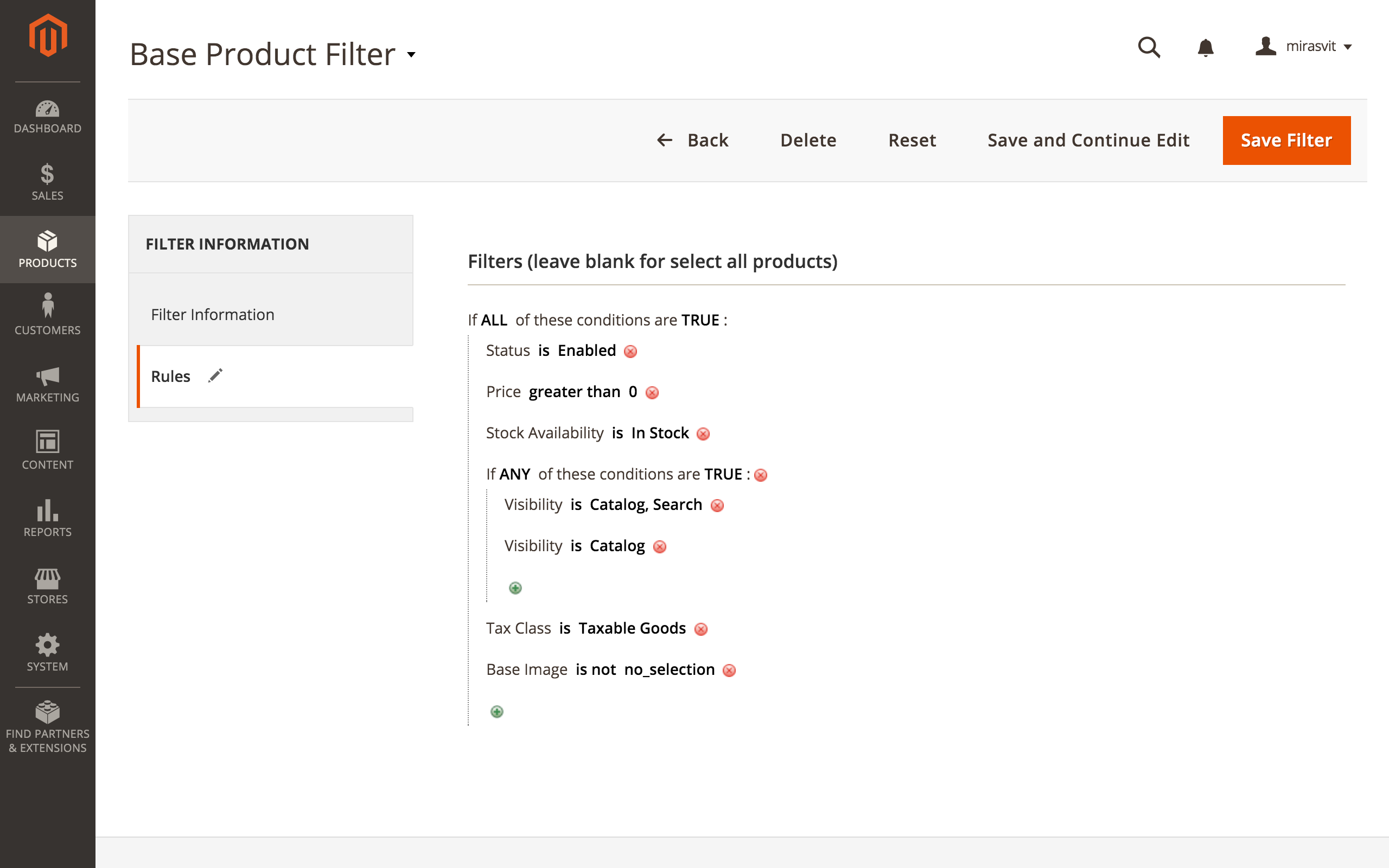 This type of filter has various options available for customizing the output of your product feed. It allows you to do the following:
filter products by price
hide out-of-stock products
filter products by parent categories
filter products by SKU
hide products without images
filter products by any other attribute, like color or manufacturer
filter products by parent product attributes (for grouped, bundled and configurable products)
---
Performance Filter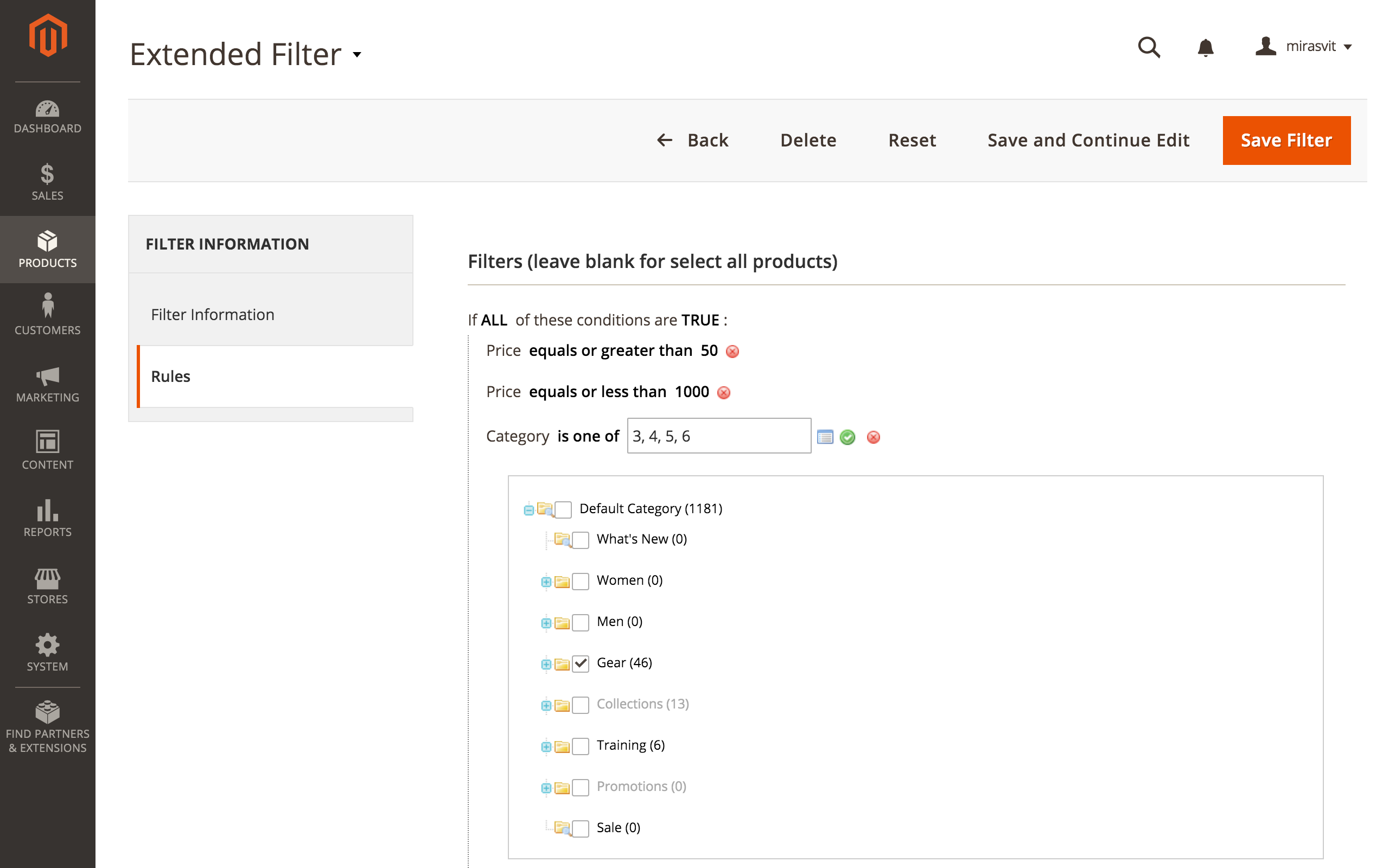 This type of filter lets you use product performance, like Clicks, Orders, Conversion Rate, or Revenue for filtering products.
Increase the sales in your online store by filtering the products in the following ways:
Show products with a Conversion Rate of less than 1% for the last 14 days. This trick can help you to sell more low-conversion products.
Show products with a Click number that is greater than 50 within the last seven days. This option can help you get more of your customers' attention focused on popular products.
Show products that have revenues of less than 100 USD (you may set any amount) in the last 30 days. This option lets you increase sales for products with low income.
Show products that have orders higher than 40 for the last 14 days. This option lets you sell more of the most popular products.
Advanced Product Feeds extension gives you unlimited filtering options.
---
Built-In Reports
Track each of your feed performances with a built-in Report. Analyzing reports, you can understand the current situation with your product feed performance: how many clicks and orders you received from a particular product within a reporting period.
Use analysis results to configure your product feed: this enables Performance, by filtering and choosing options that let your feed increase more sales for desired products.
---
Google Analytics Reports
Activate the Google Analytics feature to receive reports in your Google Analytics account.
If you have been tracking your campaigns in GA, you can continue to do it this way, but be sure to just set the desired UTM parameters and monitor them in GA reports.
---
Generate your feeds by schedule
For example, you want to renew your Magento 2 google product feed on Mondays and Wednesdays at 7 a.m. Advanced Product Feeds allows you to schedule this operation and save your time.
---
Deliver data feed file via FTP/SFTP/SSH
Just check the marketplace merchant account for FTP details or ask about FTP credentials at the marketplace Support Center and the extension will automatically deliver product feed files.
---
Enable archiving
If this option is enabled (.zip), after feed generation, the extension will generate a zip archive of the same feed.
---
Set up Email Notifications
Set up Email Notifications to be aware of generation and delivery feed process statuses. The extension can send an email after each successful generation, delivery, or after some fails.
---
Dynamic Attributes
Dynamic Attributes allows you to use your conditions to define or change the exported value.
For example, with Magento 2 google shopping feed, you can generate a GTIN attribute on-the-fly.
---
Dynamic Variable
Dynamic Variable allows you to add your PHP code to create/format exported value.
---
Predefined feed templates
Amazon Marketplace
Amazon Ads
Become Europe
Beslist
Billiger.de
Bing Shopping
CJ
GetPrice
Google Shopping
Google Shopping Reviews
Idealo.it
Bestshopping.com
Kelkoo
Kieskeurig
LeGuide.com
Newegg
Nextag
Pagineprezzi
PriceGrabber
PriceMe
Sears
ShareASale
ShopMania
Shopping.com
ShopPrice
Shopzilla
SingleFeed
The Find
TradeDoubler
TradeTracker
Install Advanced Product Feeds to increase sales from marketplaces, and comparison shopping engines!
See it in action!
Pick a quick tutorial to learn about various aspects of this extension
Manual & Support
Need more help?
Save time by starting your support request online and we'll connect you to an expert.
Contact Us Now
We found other products you might like!
Live customer feedback
Latest comments
Jin Xiangyuan
Oct 20, 2020
Thanck you Very much!
Ivan Dimitrov
Oct 20, 2020
Thank you for the understanding and solving all problems in my case with the affiliate extension. Great support keep up the good work!
Verry good support and module.
Alexander Schatzl
Oct 19, 2020
perfect as always.
See all comments
The real-time results of the satisfaction survey of our customers
for the last 100 responses
Reasons to choose Mirasvit
Client focusing and satisfaction
These are our primary. A major portion of our new clients come from referrals from our existing clients. Our professional team of developers, marketers and support staff have invested the best knowledge and experience in the field into our work, so you know you can come back to us again and again.
Remarkable support
90-days free and high quality support. We go to great lengths to provide maximum satisfaction with every module you have purchased in our store. By helping you with installation, configuration, answering your every question, we do all our best to eliminate any possible problems.
Risk-free Investment
30-days money back guarantee. If you are not satisfied with our extension's performance for any reason, we provide a full refund.
Constant improvements and upgrades
We provide you with lifetime free updates. We constantly add new features to all our modules, and are always interested in hearing your opinion and implementing your suggested features in our future developments.
Comprehensive Documentation
We provide an expanded user guide for every aspect of our extension, so you can find answers for all your burning questions.
Unencrypted source code of our products
You can customize extensions according to your needs and requirements.
Usability and Performance
The Module is easy to install and upgrade, just follow our step-by-step user guide.
Safe Magento updates
No core modifications. Just use the composer or copy the extension's files to the root directory of your store.