Magento 2 Google Shopping Feed
Create a feed file with the Google Shopping extension for Magento and get more orders while increasing your revenue.
The Google Shopping is a go-to sales channel for online stores to increase their revenue and customer base. Roughly 1 billion shopping sessions a day are conducted on this platform, according to Google.
Sell directly from the Google Search engine by placing your products on its dedicated Google Shopping tab. Get new audience by advertising your products in Google Ads on hundreds of websites.
Generate a fully compliant Magento 2 Google Shopping feed
Keep your feed always up to date with an automatic update option
Filter out products to be excluded from the Google Shopping schema
Easily configure what product attributes to include in the feed
See your feed success with its clicks, orders, and revenue statistics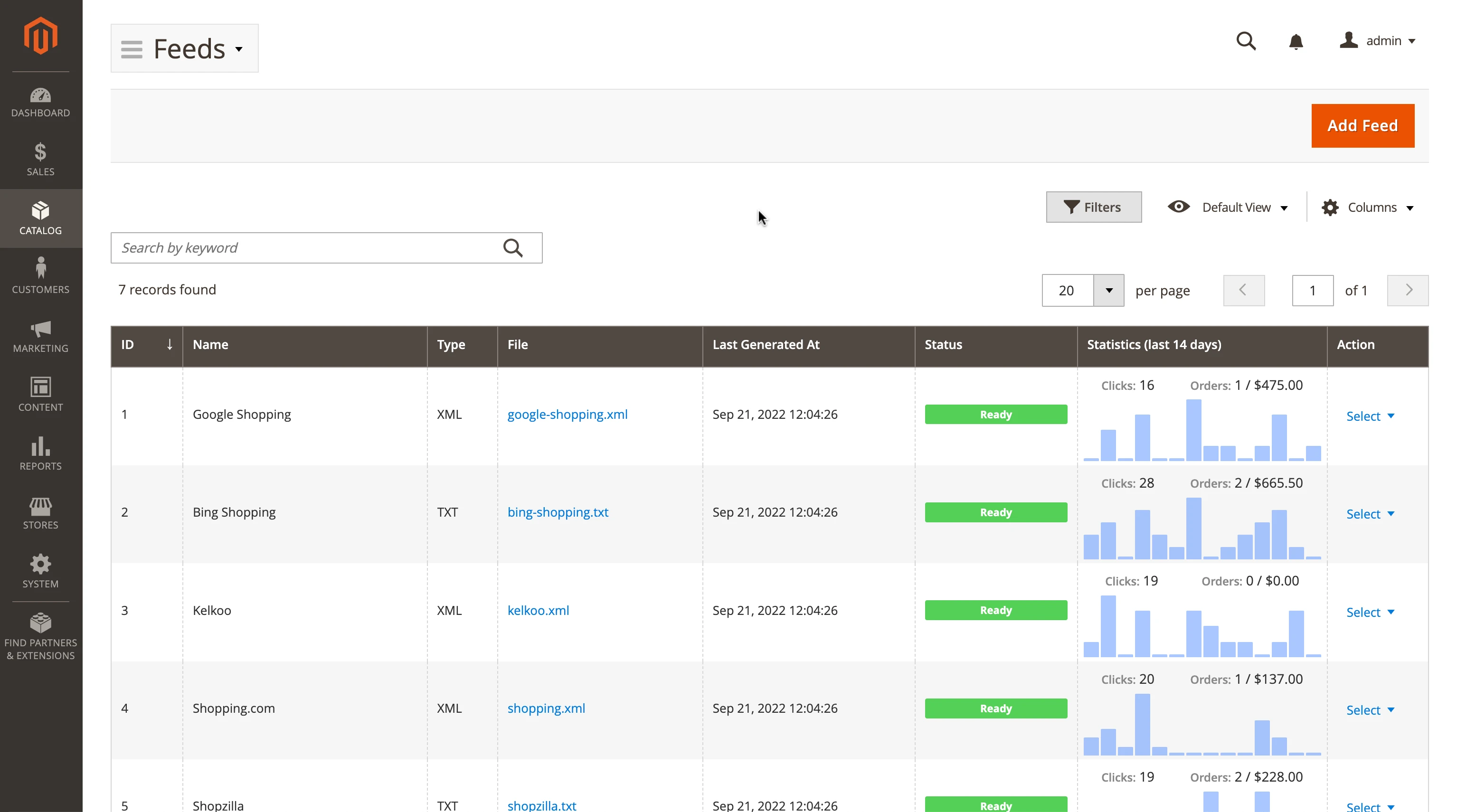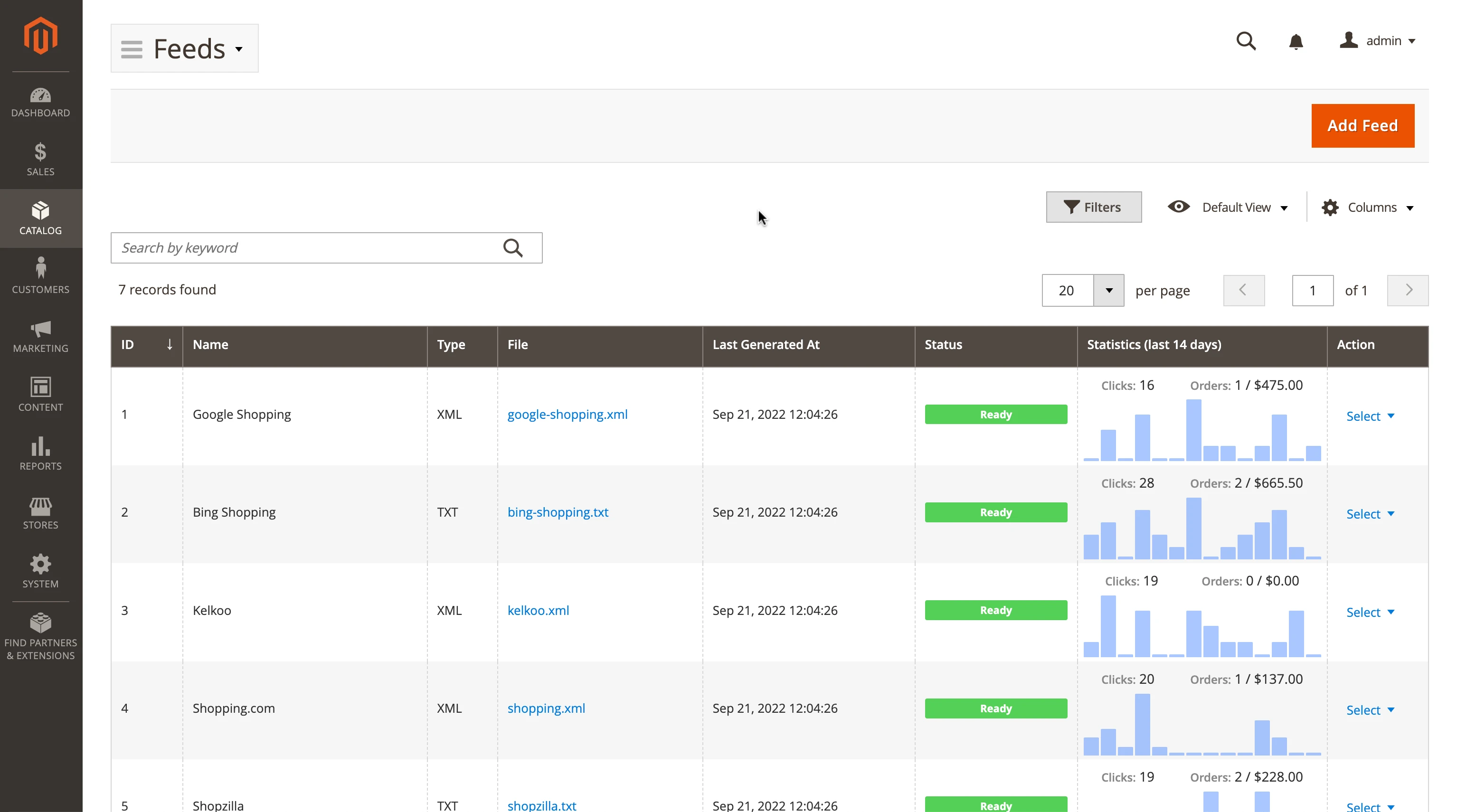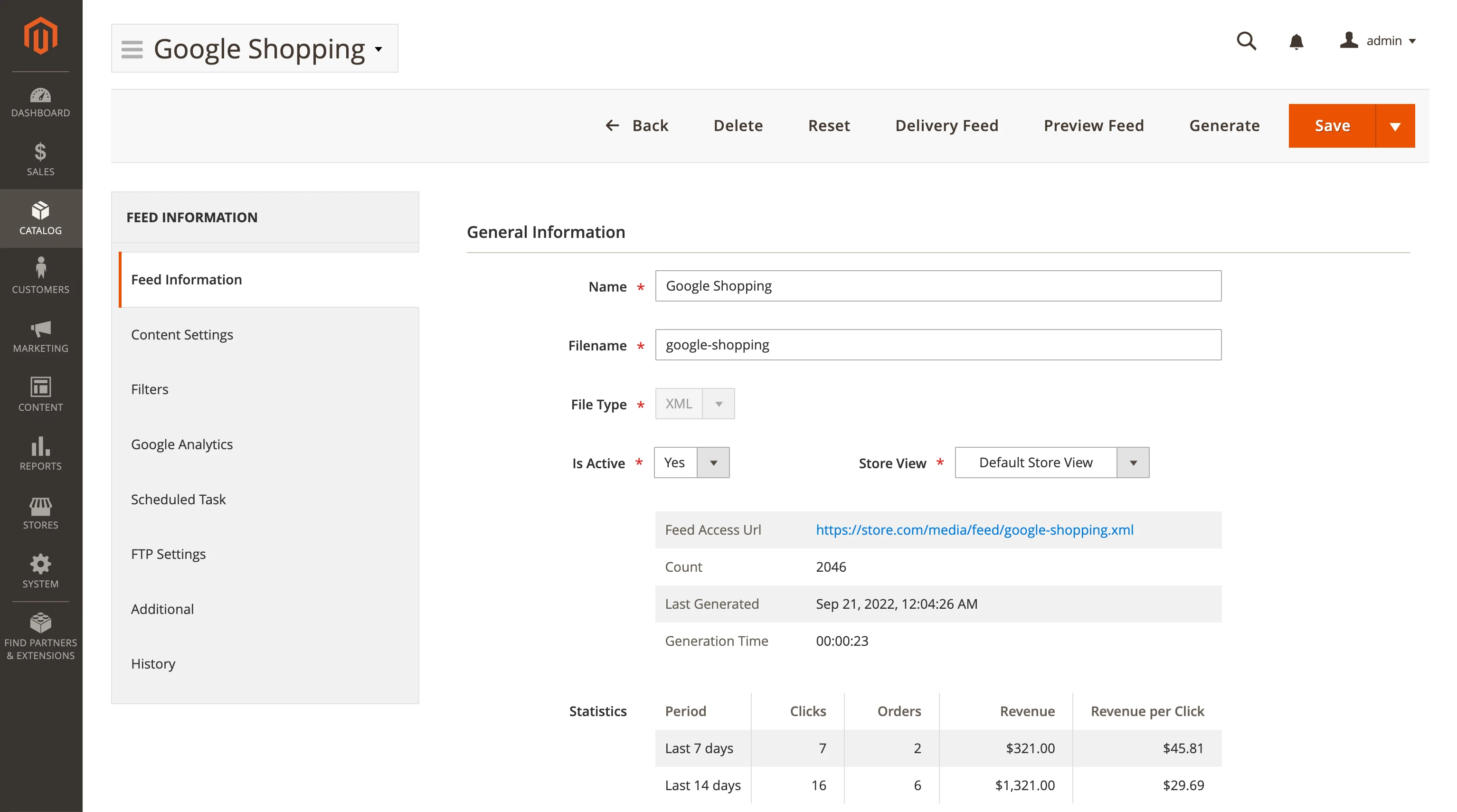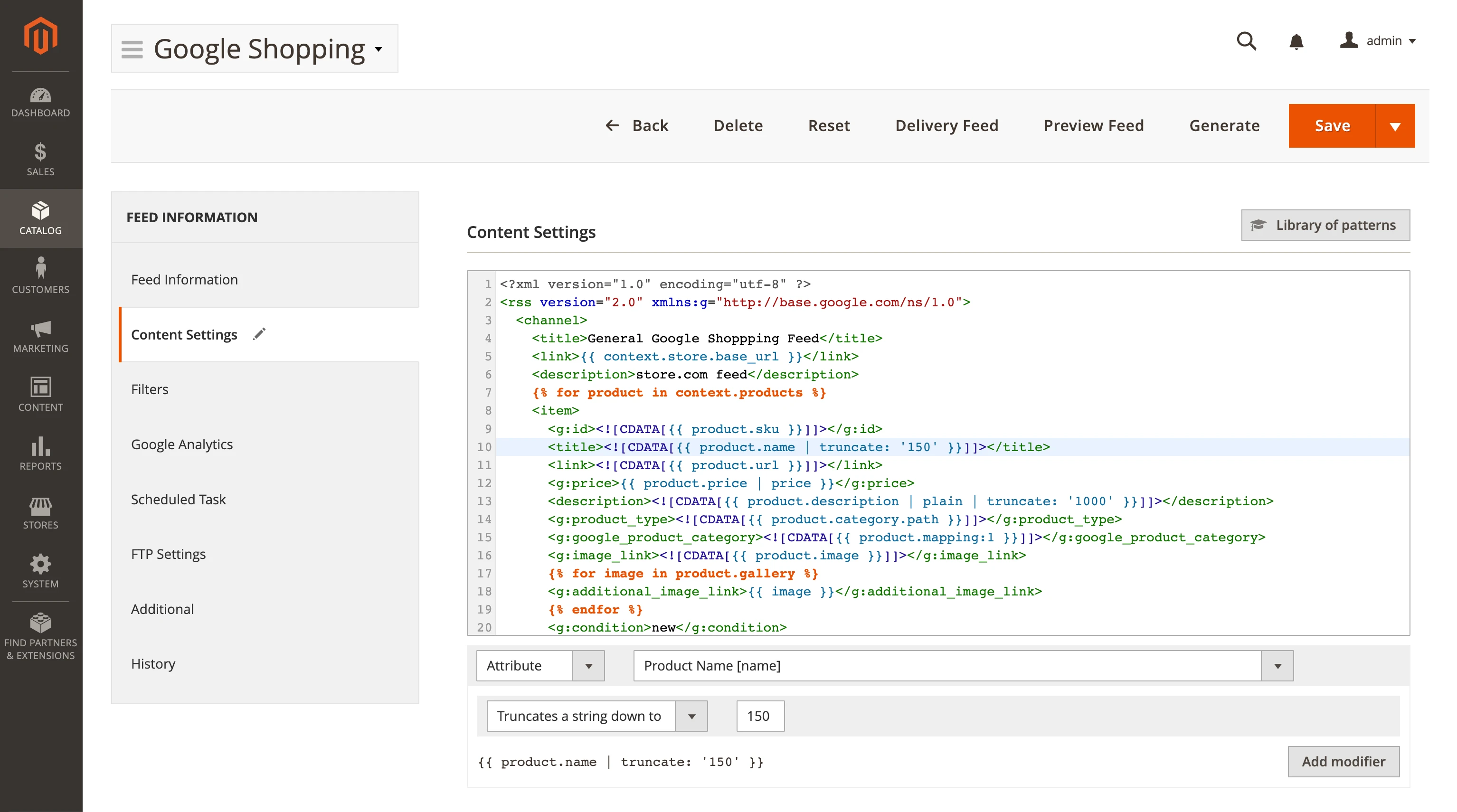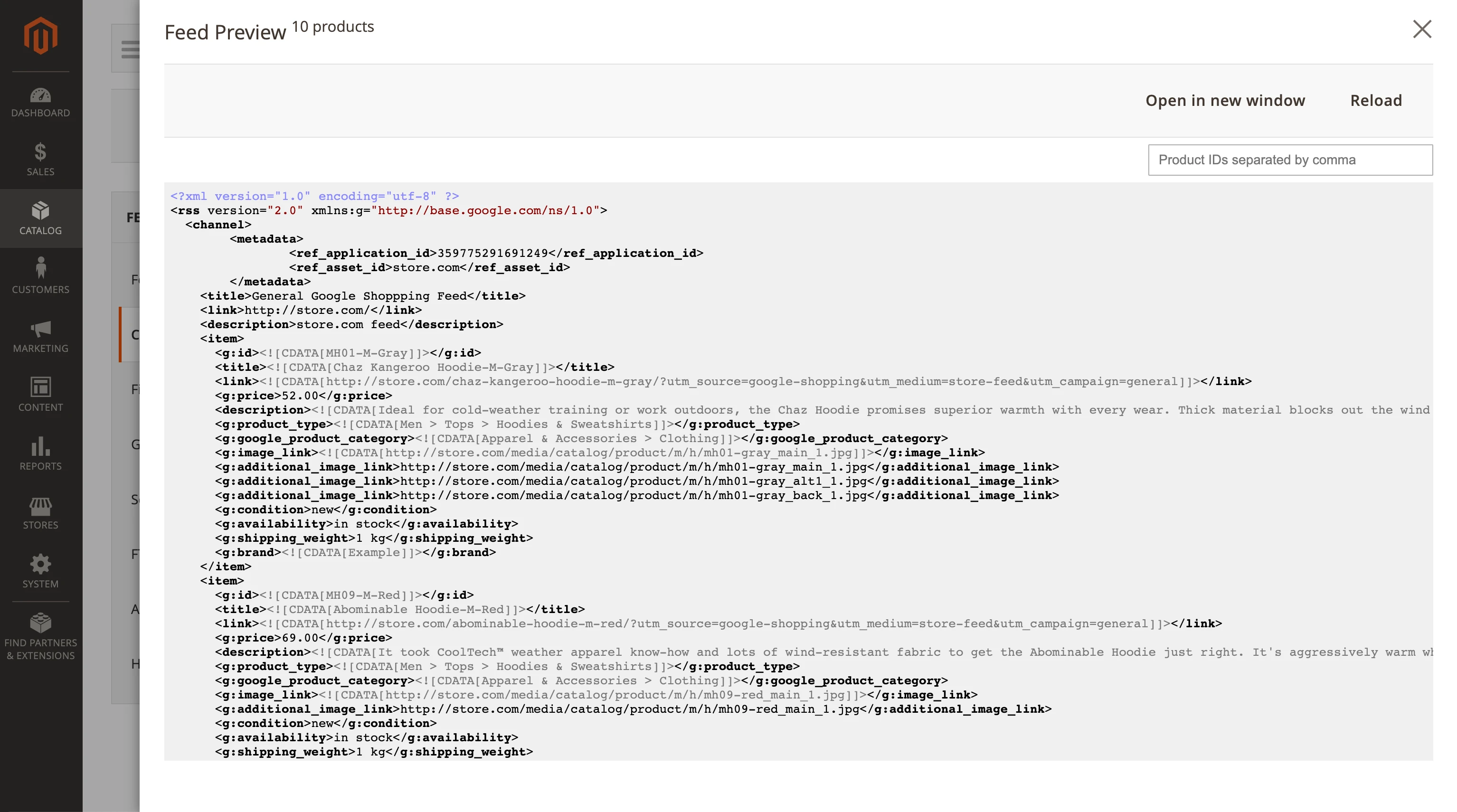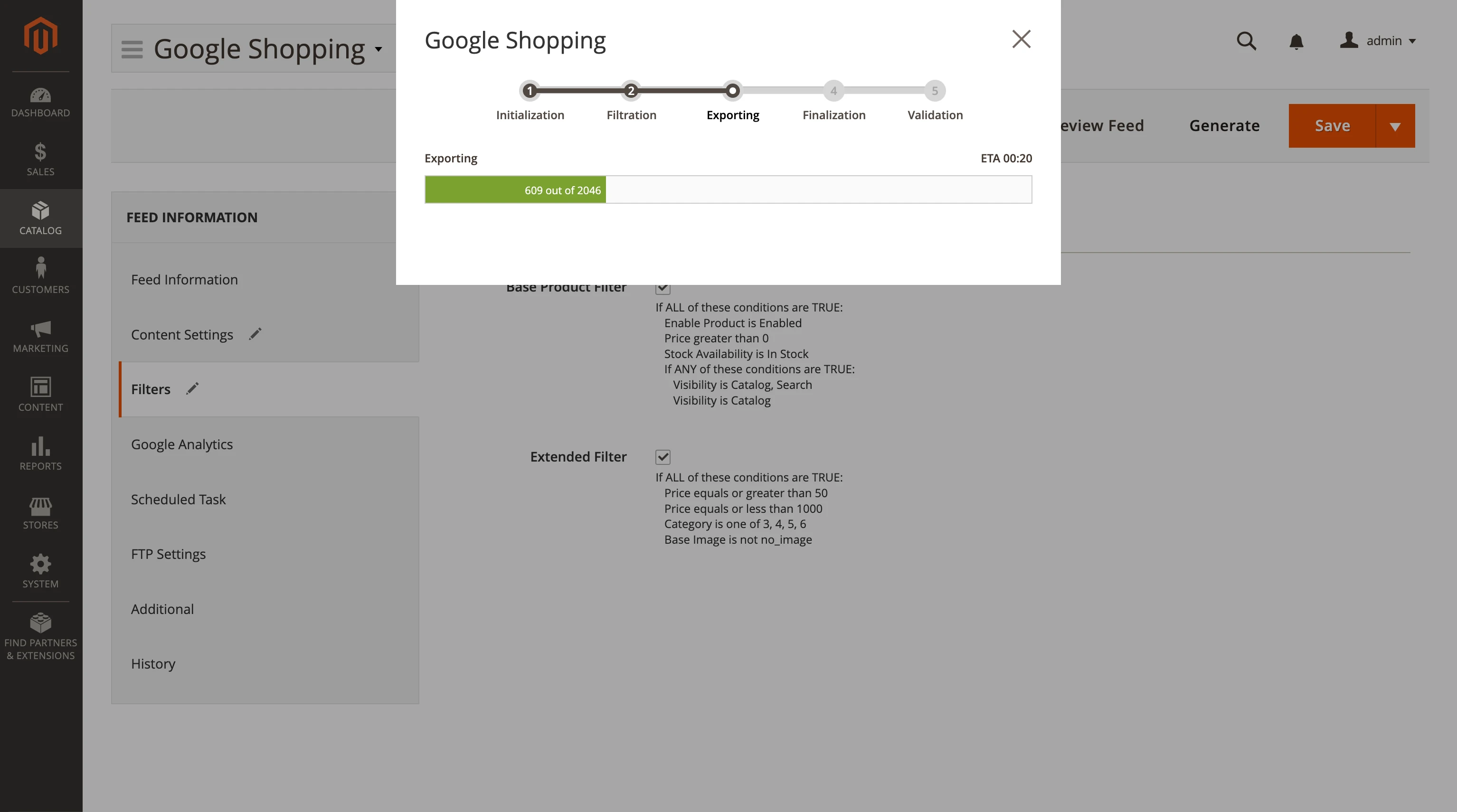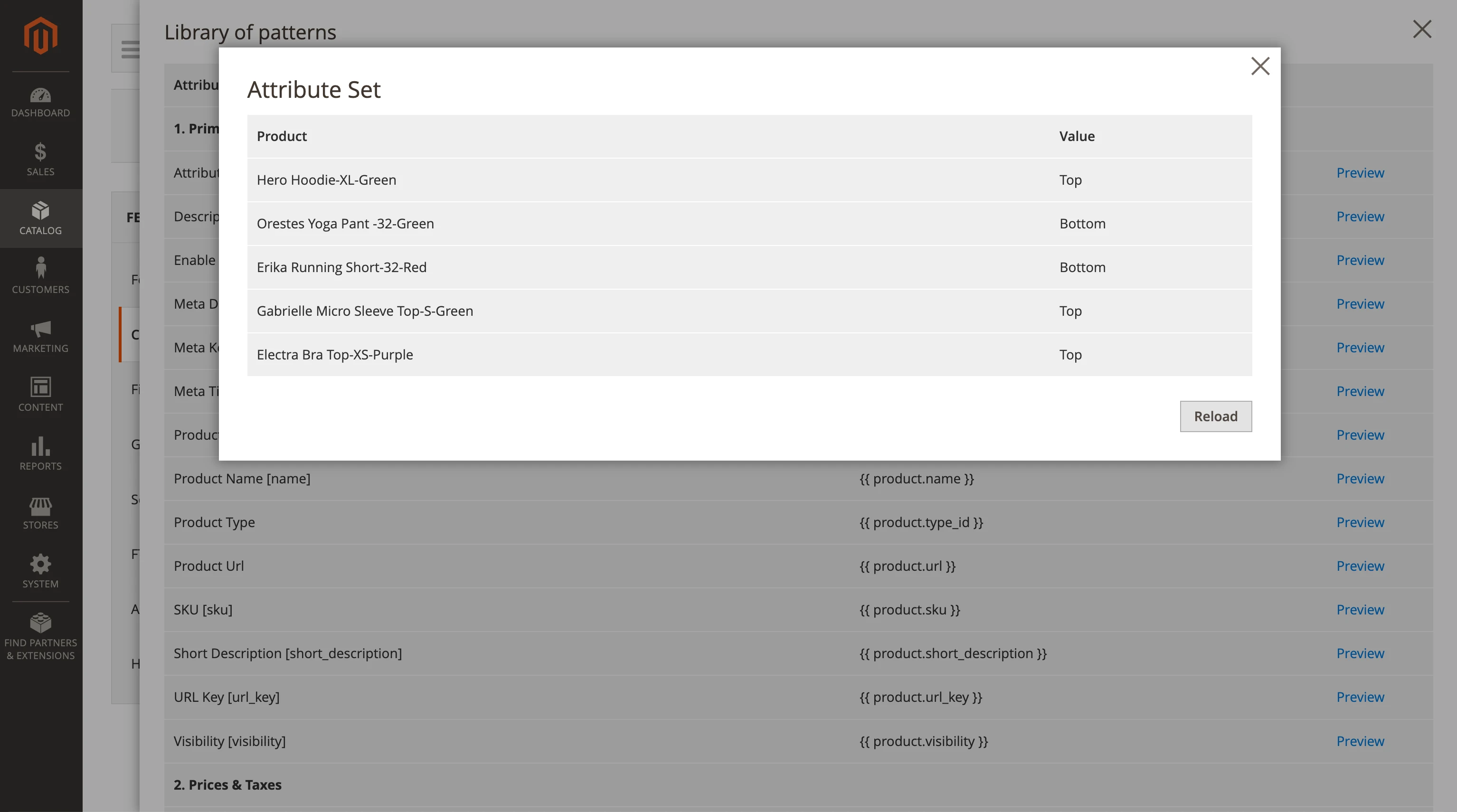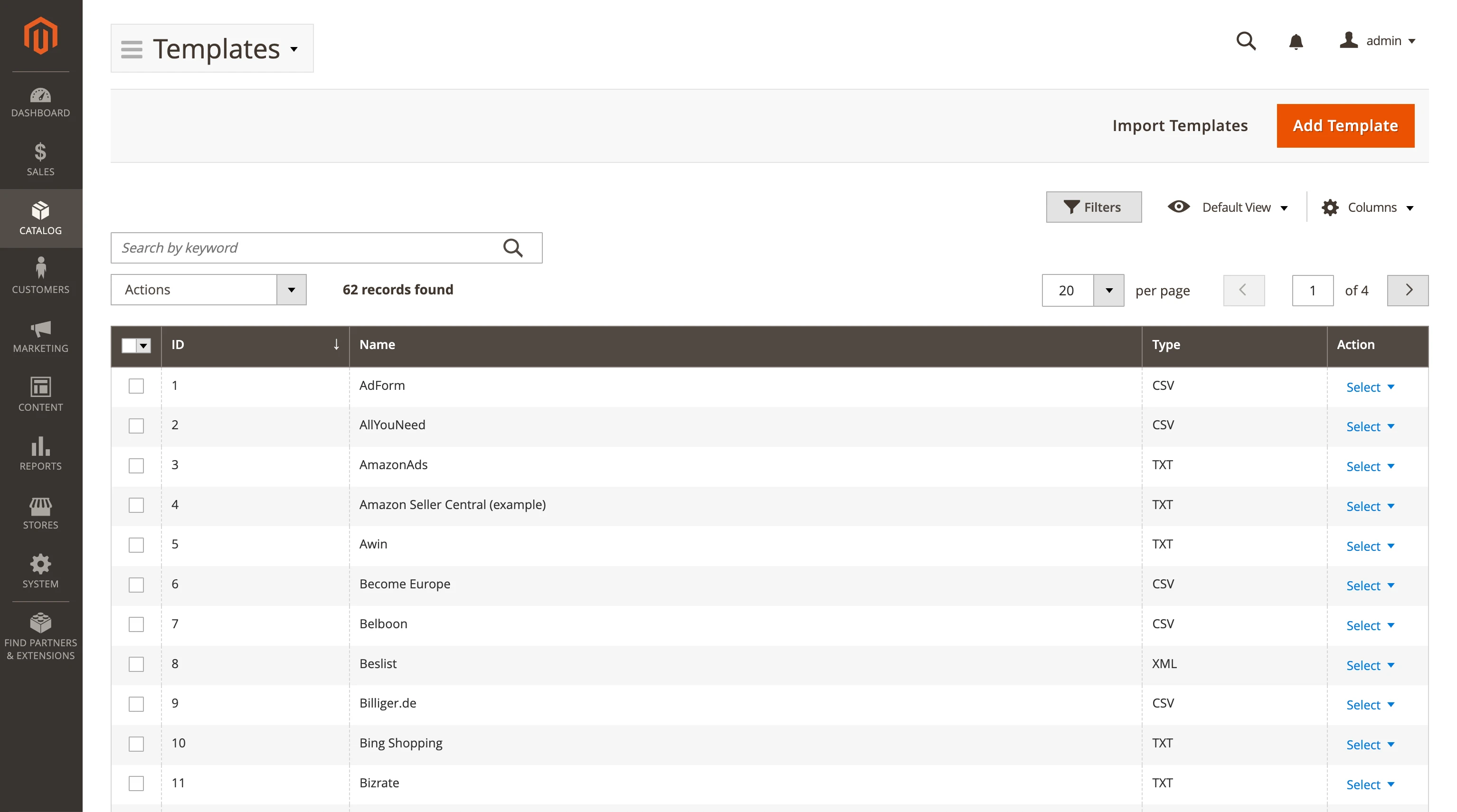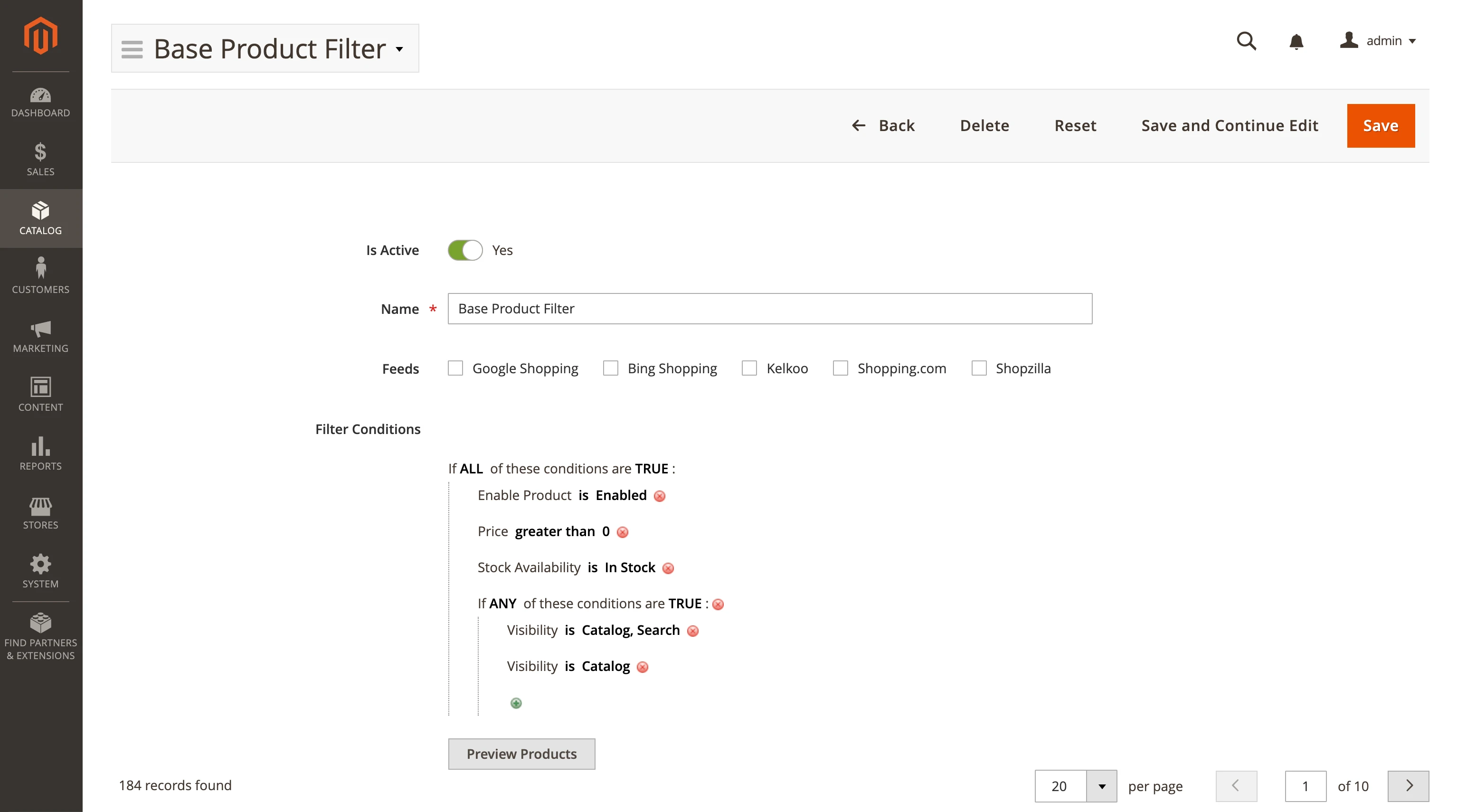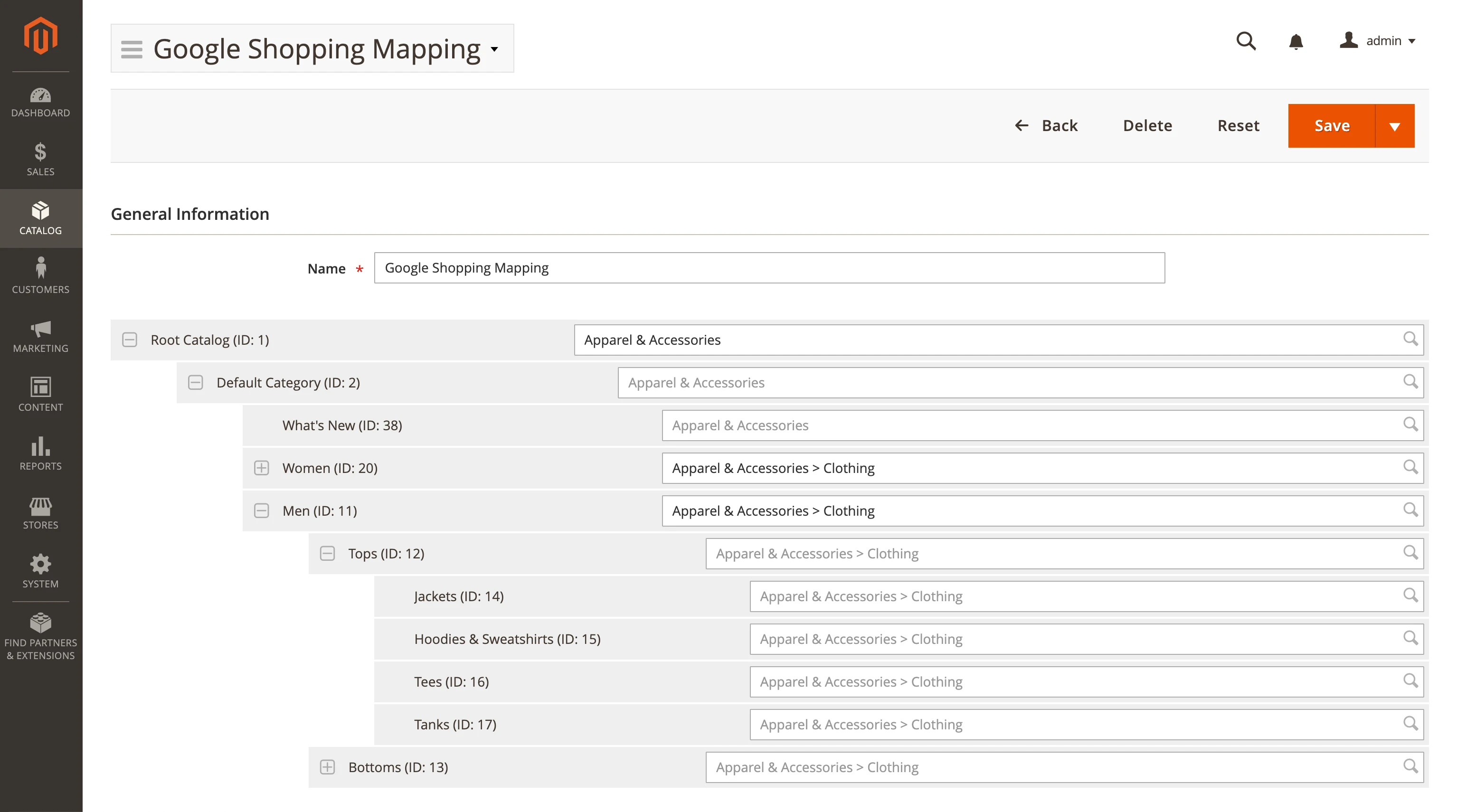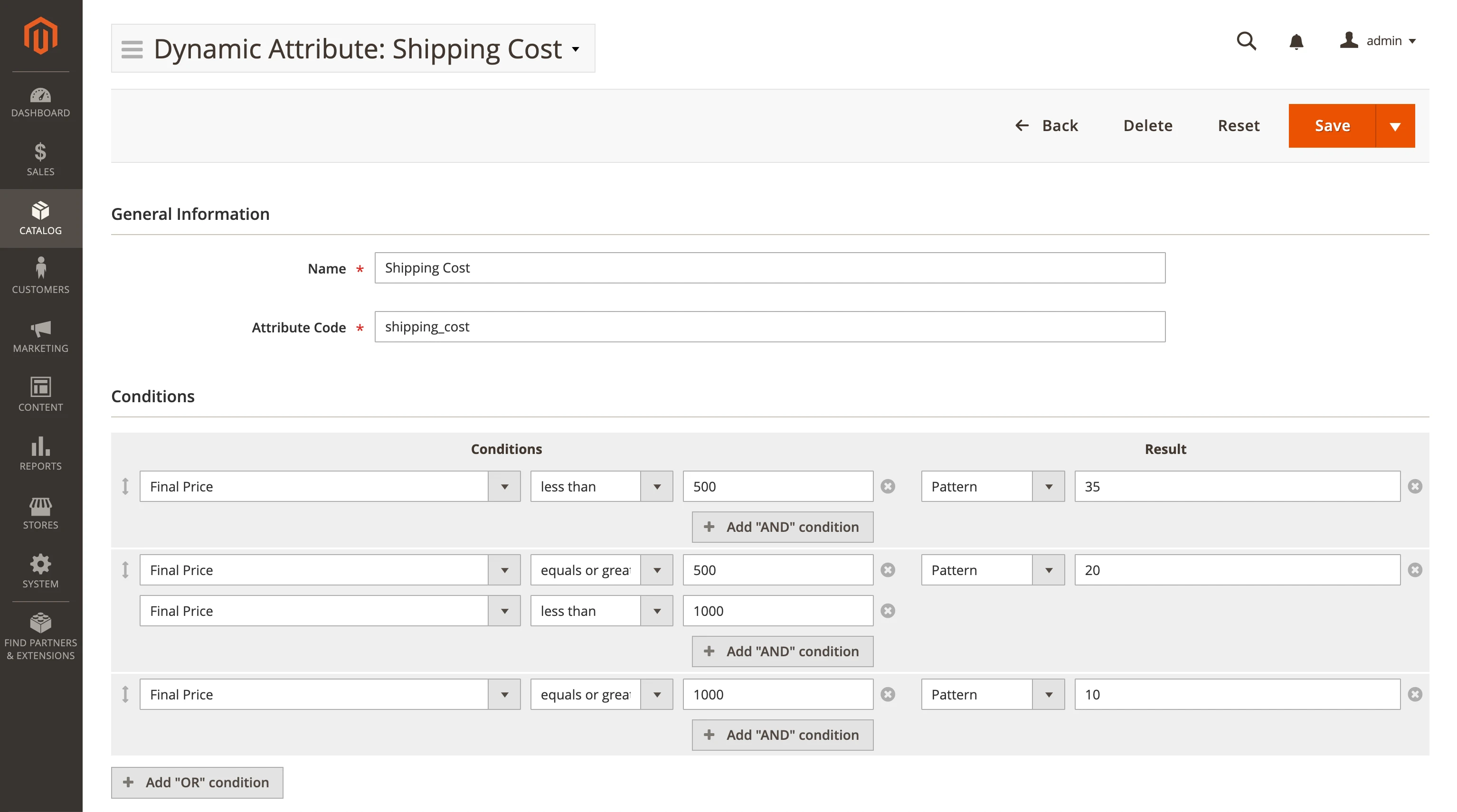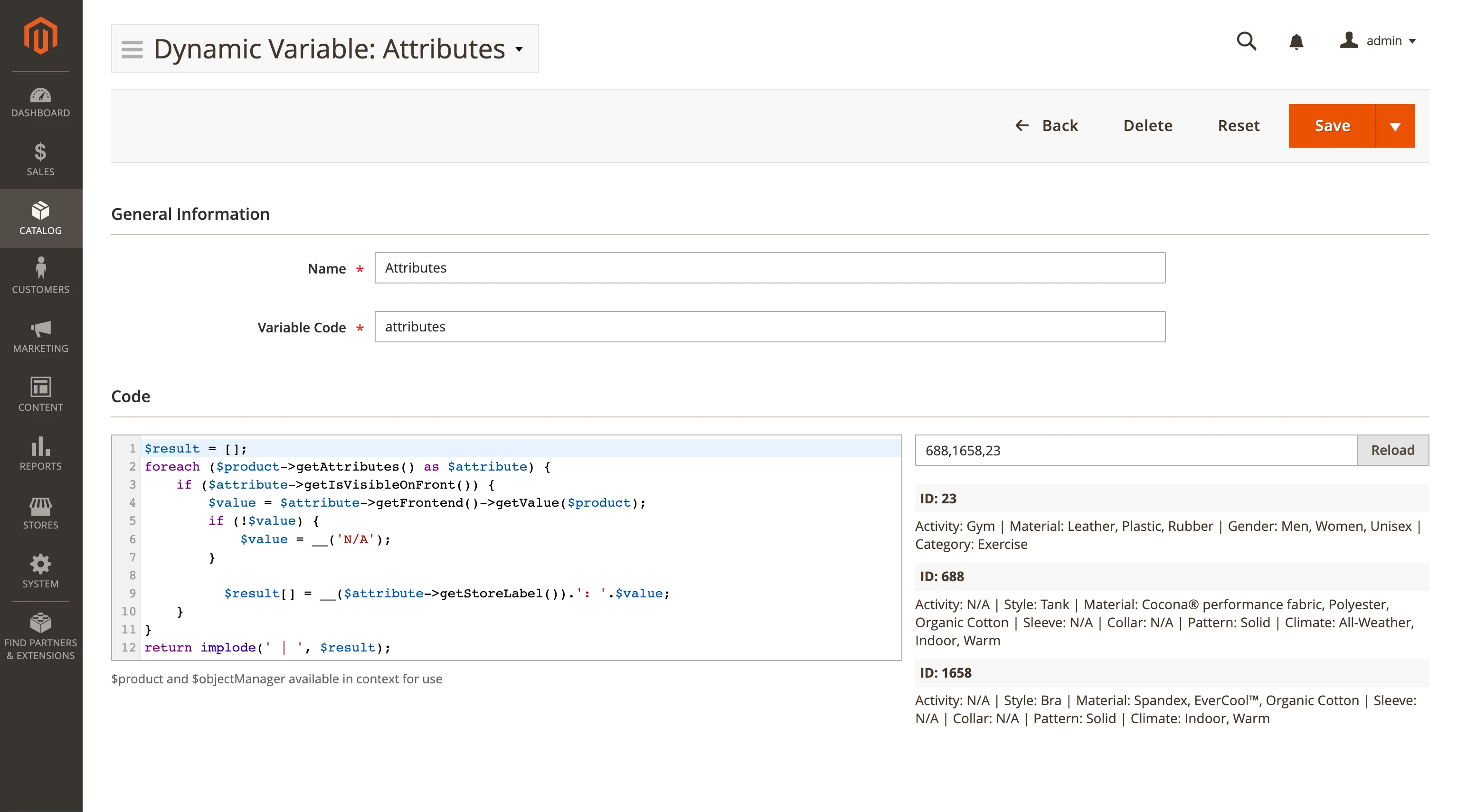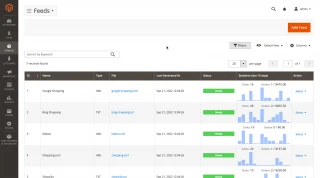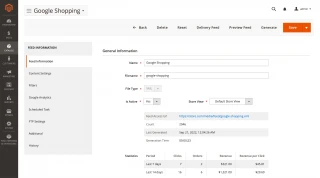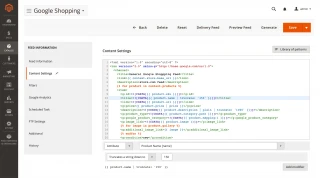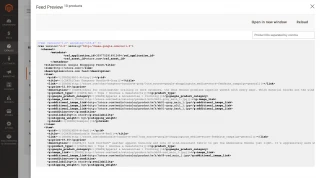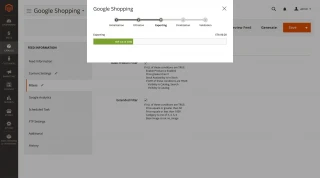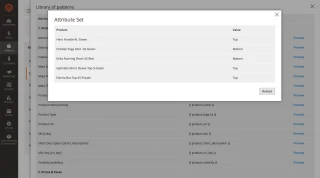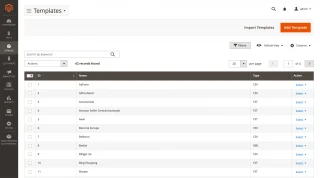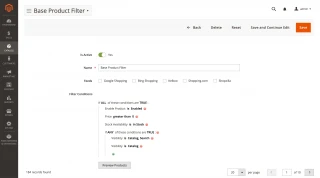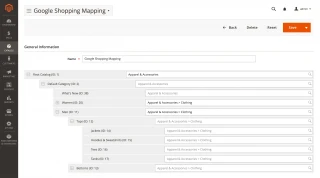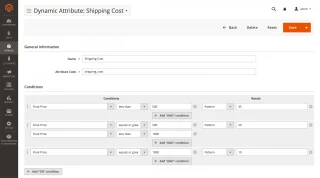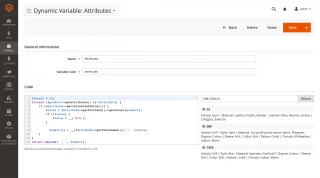 Business Value
Google Shopping is a proven sales channel to get you more orders. Roughly 46% of product searches begin on Google, and Google Shopping accounts for 36% of product discovery searches. Almost 35% of Google shoppers make a purchase within 5 days of searching for a product.
Problem
Presenting your product catalog on Google's comparison shopping engine means you need to format data on your products within Google's XML feed specification and taxonomy. Google also expects this info to be automatically updated.
Solution
Magento Google Shopping extension easily makes a product feed that is fully compliant with Google's specification and automatically updates the feed. It tracks the feed business success and serves best for your business goals.
How Google Shopping feed drives your sales
Using the Google Shopping Magento extension to sell your products directly on Google, you can expect rapid sales growth. Here are three main reasons for this:
Match with shopper's interests
Products on Google Shopping automatically match relevant keywords and search queries. Shoppers will see items they are potentially interested in buying.
Reach wider audience
Google is the most popular search engine, serving millions of search queries per day. By selling on Google, you can reach a wider audience in a short time period.
One feed for multiple platforms
A Google Shopping feed can be used for selling on other sales channels. Facebook, Microsoft Bing, and dozens of other sales engines accept this feed.
Fully compliant with Google feed specification
Google Shopping extension generates a product feed that can pass the check by Google Shopping from the start. The shopping feed Google expects may have such information on products:
Basic product data
Price and availability
Product category
Product identifiers
Detailed product description
Shopping campaigns and other configurations
Destinations
Shipping
Tax
Some of the product info, like price and availability or product category, is mandatory. The corresponding attributes are included in the default feed template when you create it in the Magento Google shopping feed module.
To stand out your products from competitors, let your potential shoppers to fully see your products. For that purpose, include optional product data, such as additional images, expiration date, or mobile-optimized landing page. Google shopping extensions' capabilities allow you to present goods in the best way possible.
Two steps to get a feed
Using a prebuilt template for Google Shopping, you can get the feed literally in a minute. Make a product feed in two steps:
Provide a feed file name
Click the Generate button
Then, simply copy and paste the feed file URL into your Google Merchant account. Alternatively, configure the FTP/SFTP feed file upload to Google if it suits you better.
However, typically, the Google Shopping product feed requires more than two steps as you may want to make it more personal. To stand out from competitors, you can edit the default feed template to change its output. For example, customize the template to add more product information and apply product filters to filter out irrelevant items.
Additionally, configure e-mail notifications regarding the feed status and reporting on the user statistics. Attach your UTM tags to track your feed access in Google Analytics.
Product Attributes
Configure your Magento Google product feed easily in a visual manner, no experience of working with XML required.
Simply click the Library of patterns and find a product attribute you want to include in your feed. Use the Preview function to get a view on the output the pattern delivers. Then copy the pattern and paste it in your feed template.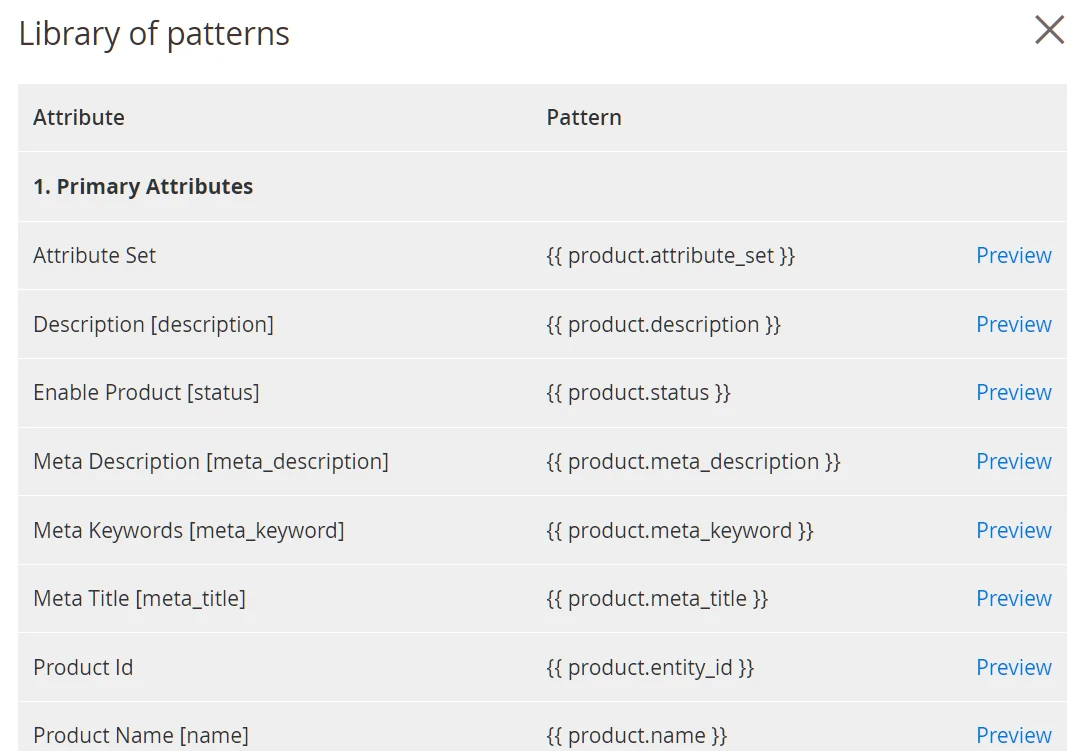 Product Filters
Make your Google Shopping feed more effective by filling it with products that meet your business interests best.
For example, Google requires to exclude out of stock products otherwise it will disapprove the product. Additionally, you may want to promote only products of a specific price range.
Apply the Base Product Filter or Extended Filter or both to your product feed to filter out irrelevant products from your feedt.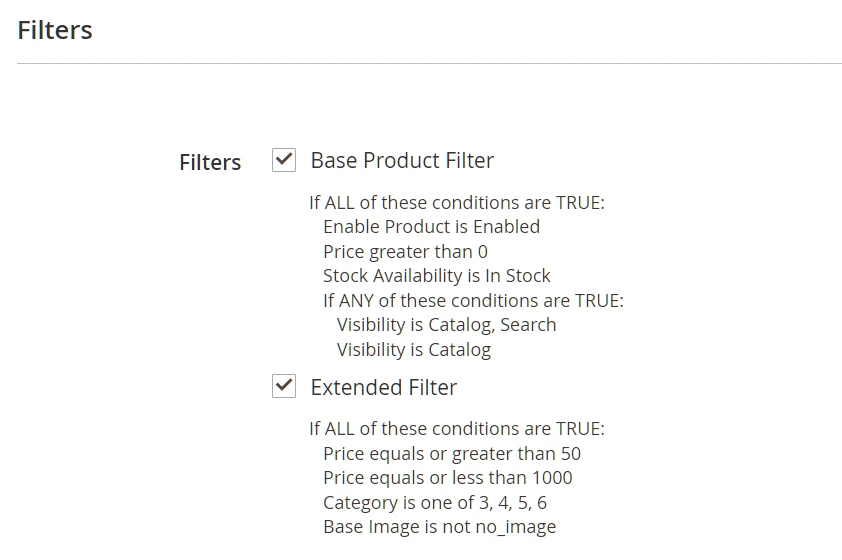 Feed Preview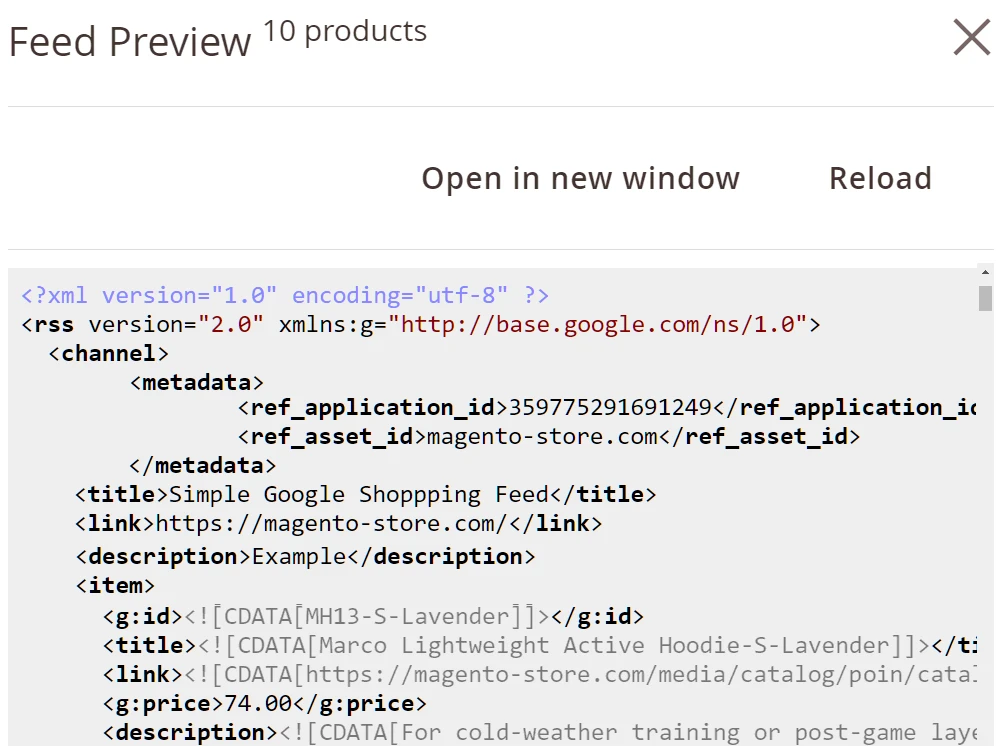 Make sure you get a perfect XML feed before it is uploaded to Google. Use the preview option to correct any misconfiguration that may occur when editing the feed default template.

You will see the output exactly as it will be received by Google Shopping. Check for possibly deleted mandatory attributes, tags have opening and closing elements, etc.

Having such a preview tool helps to save time by avoiding a rejection when the feed is uploaded to Google.

How to sell on Google Shopping with a product feed
To start selling on Google Shopping, Google Ads, and other Google services, the first thing you need to do is to create a product feed file. This file contains all information on your products you want to sell via Google services.
Next, create a Google Merchant account and configure the access to the feed file. You may set up Google Merchant to fetch your feed by the URL or FTP/SFTP.
The last step is to finish the setup of your Merchant account by providing such business info as shipping, taxes, branding, returns.
Finally, you can publish your product listings to start selling on Google.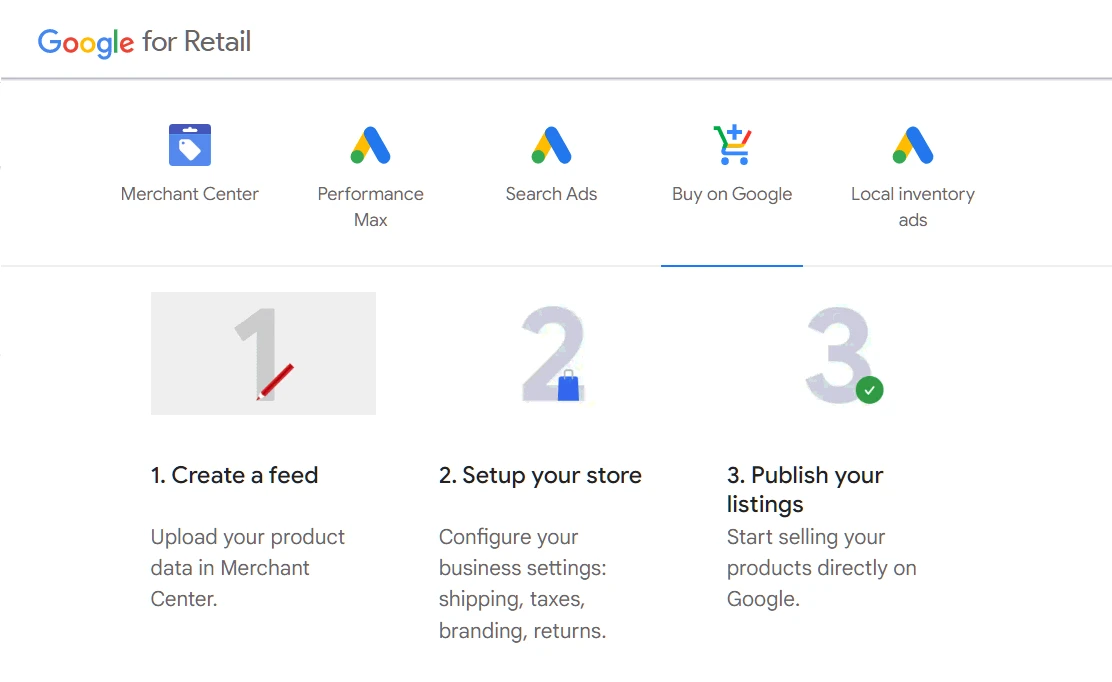 Reasons to choose Mirasvit
Client focusing and satisfaction
These are our primary. A major portion of our new clients come from referrals from our existing clients. Our professional team of developers, marketers and support staff have invested the best knowledge and experience in the field into our work, so you know you can come back to us again and again.
Remarkable support
One year free and high quality support. We go to great lengths to provide maximum satisfaction with every module you have purchased in our store. By helping you with installation, configuration, answering your every question, we do all our best to eliminate any possible problems.
Risk-free Investment
30-days money back guarantee. If you are not satisfied with our extension performance for any reason, we provide a full refund.
Constant improvements and upgrades
We constantly add new features to all our modules, and are always interested in hearing your opinion and implementing your suggested features in our future developments.
Comprehensive Documentation
We provide an expanded user guide for every aspect of our extension, so you can find answers for all your burning questions.
Unencrypted source code of our products
You can customize extension according to your needs and requirements.
Usability and Performance
The Module is easy to install and upgrade, just follow our step-by-step user guide.
Safe Magento updates
No core modifications. Just use the composer or copy the extension files to the root directory of your store.