Magento 2 HTML Sitemap Extension
A sitemap page contains all links to your store in one place. Thus, it allows search engines to quickly index new store pages. It can also be used by customers, if they are looking to find one particular page.
The HTML Sitemap function of Advanced SEO Suite extension allows you to significantly improve the default Magento sitemap page. It adds options for customizing design, functionality, and metadata of your sitemap page.
Bring together links to all of your store's pages and increase your rankings
Customize your store's sitemap according to your preferences
Let Google easily find links to your new products and crawl them
Make your store SEO-friendly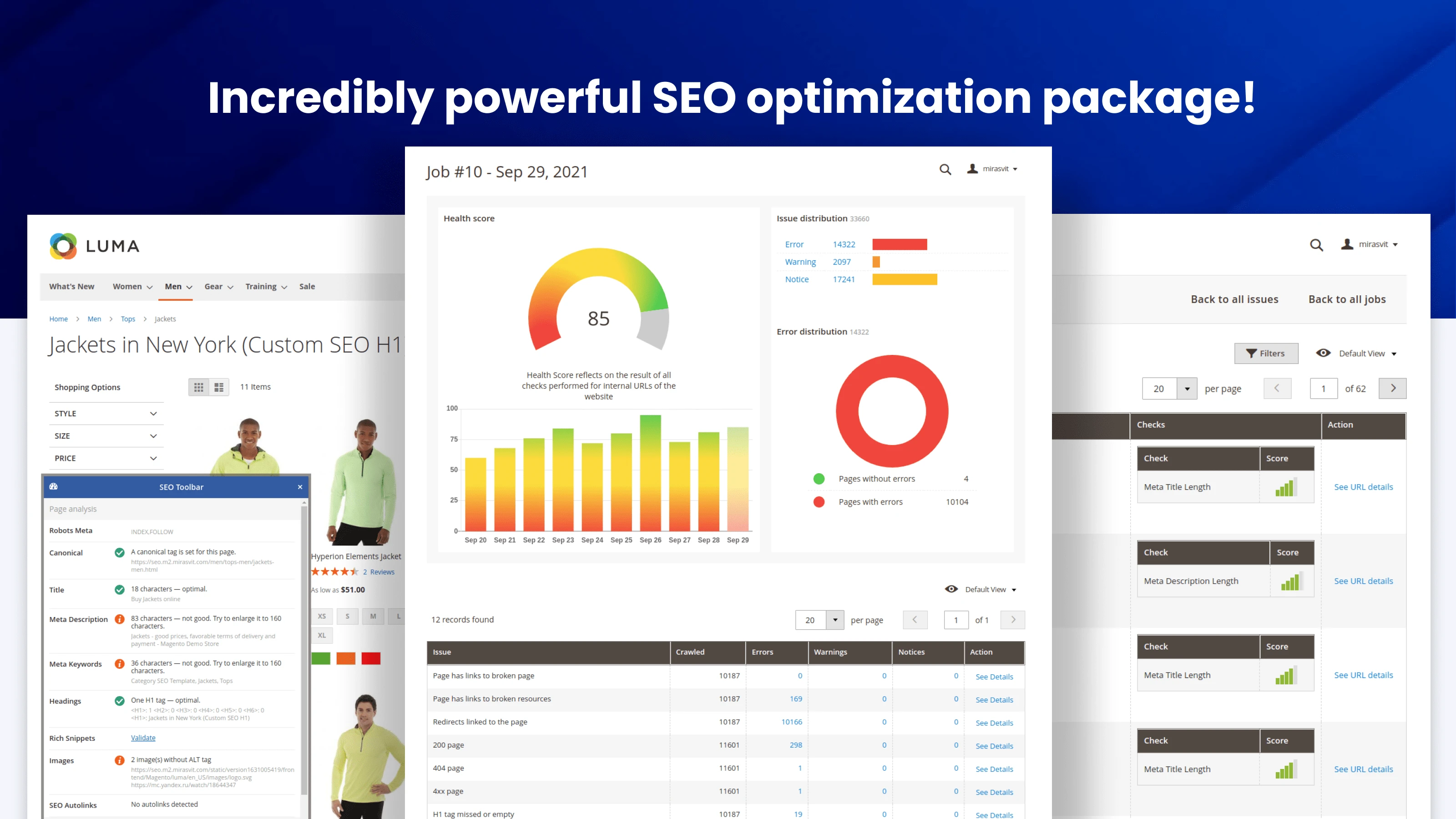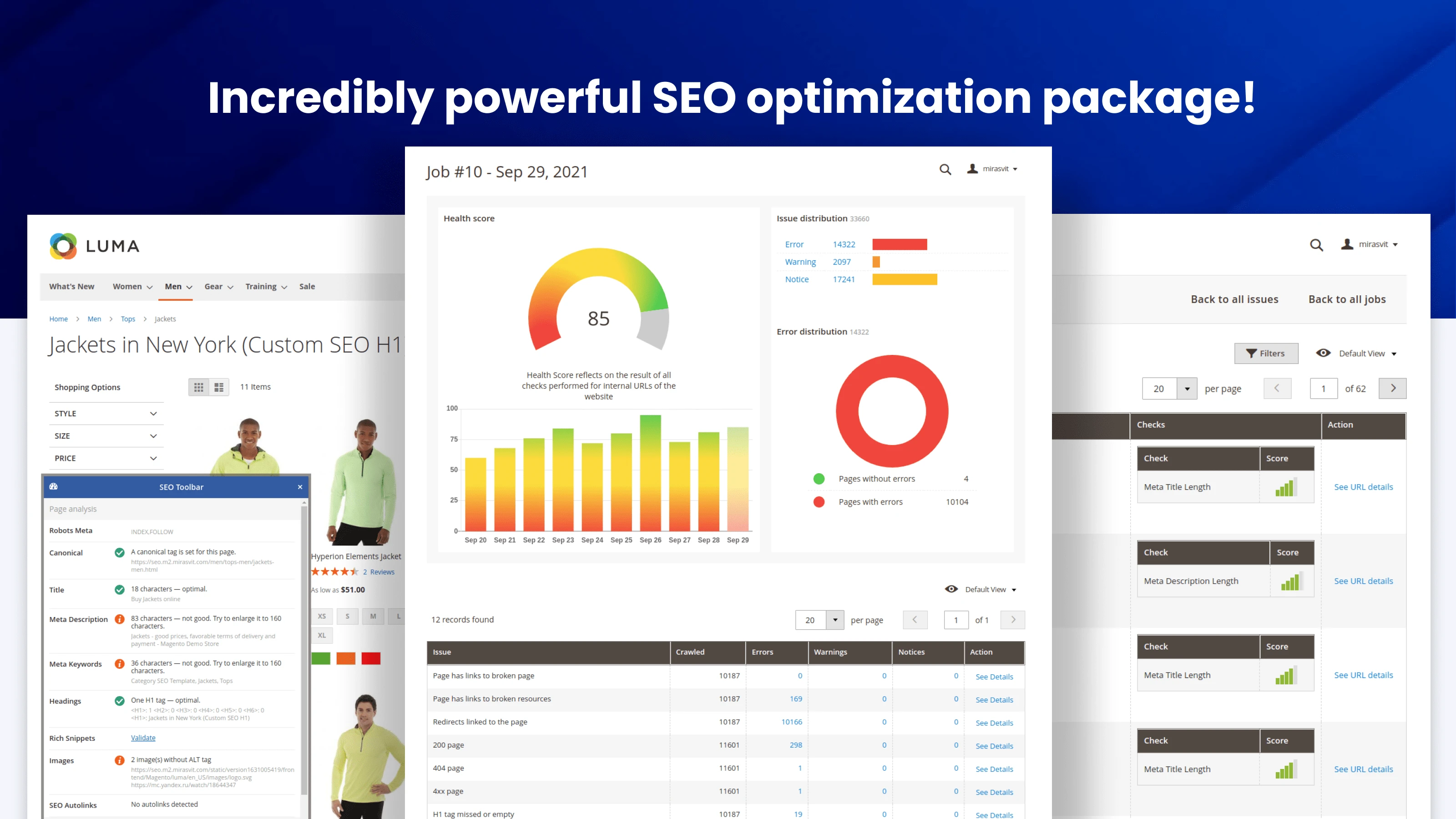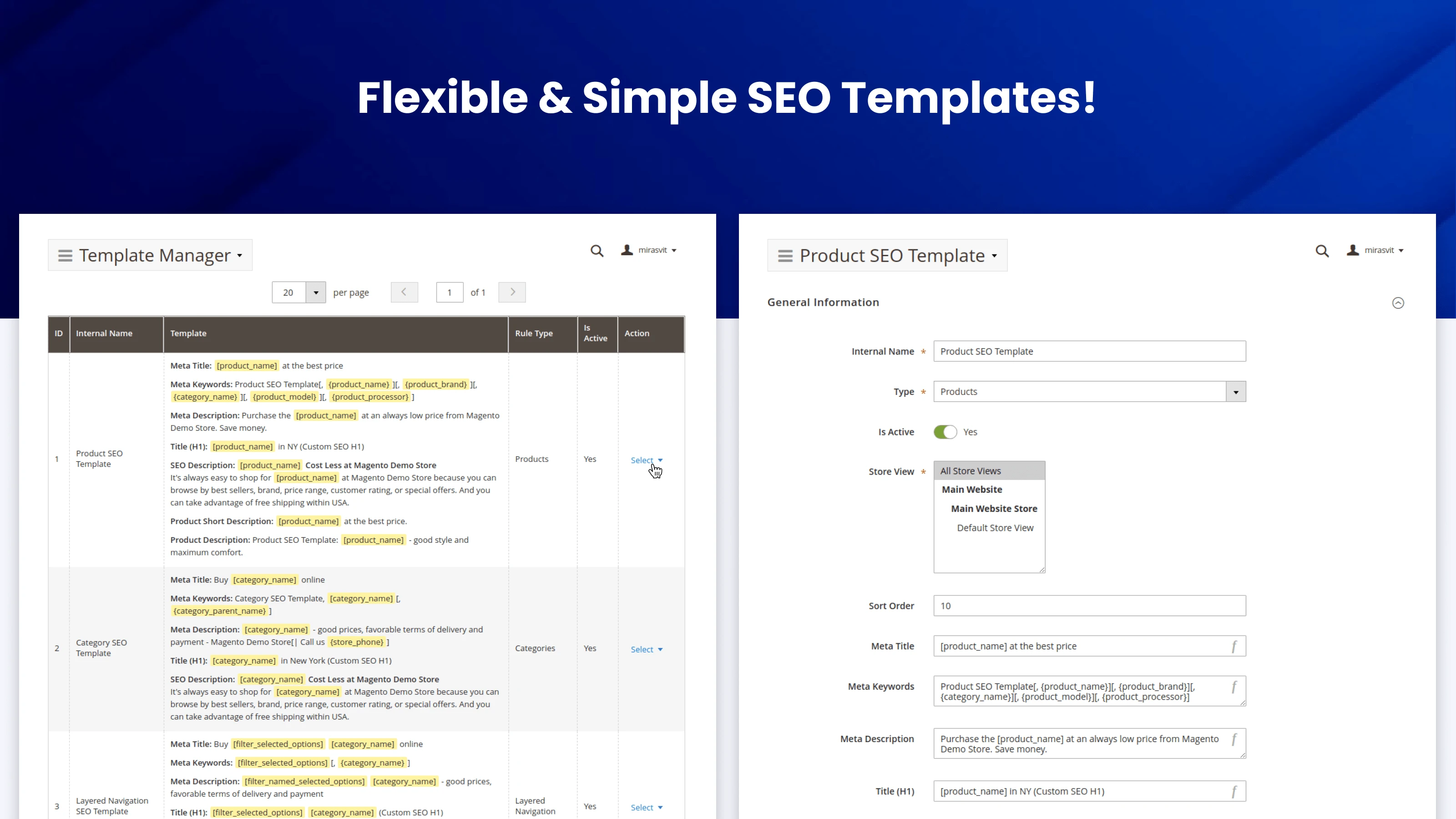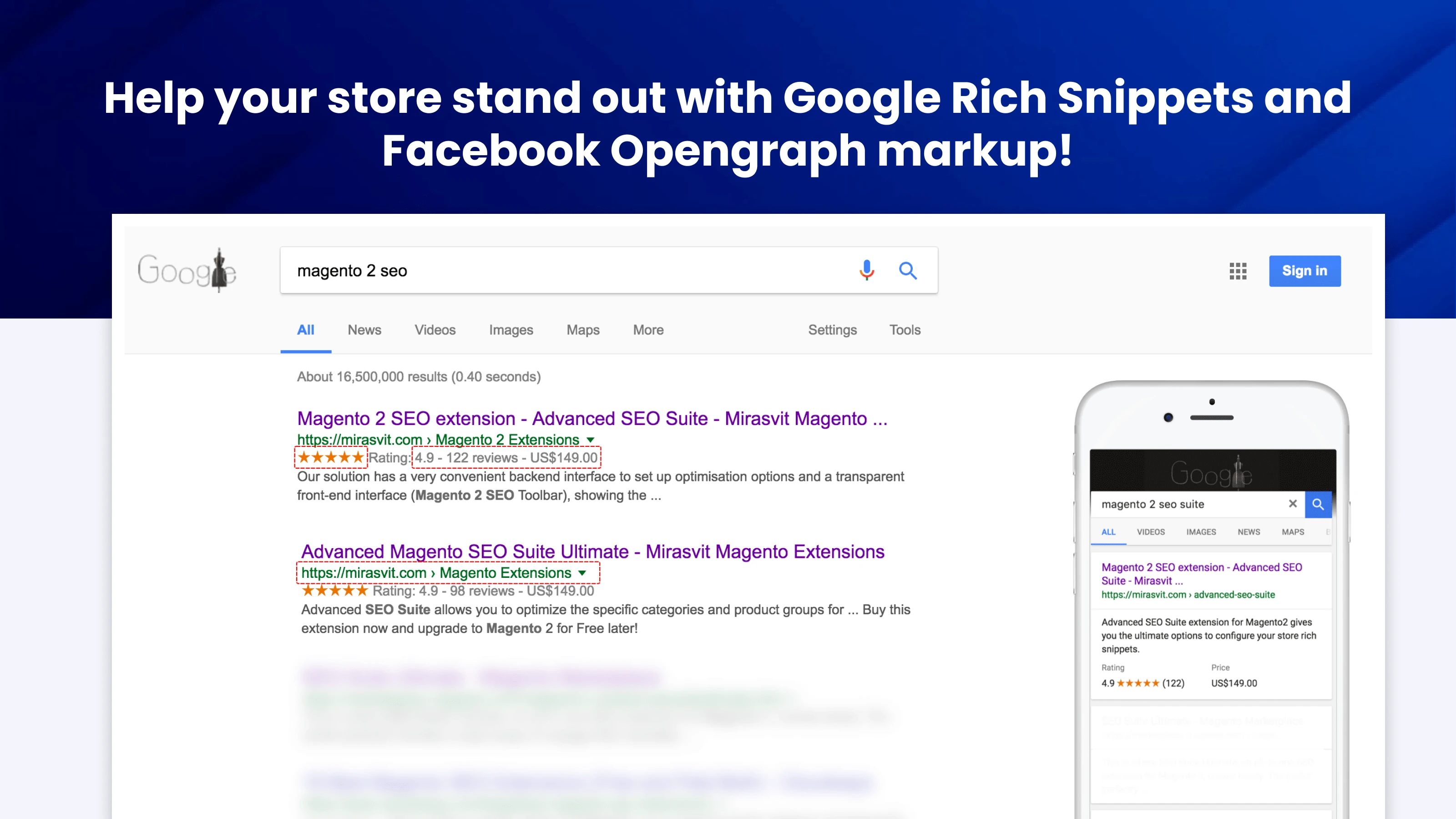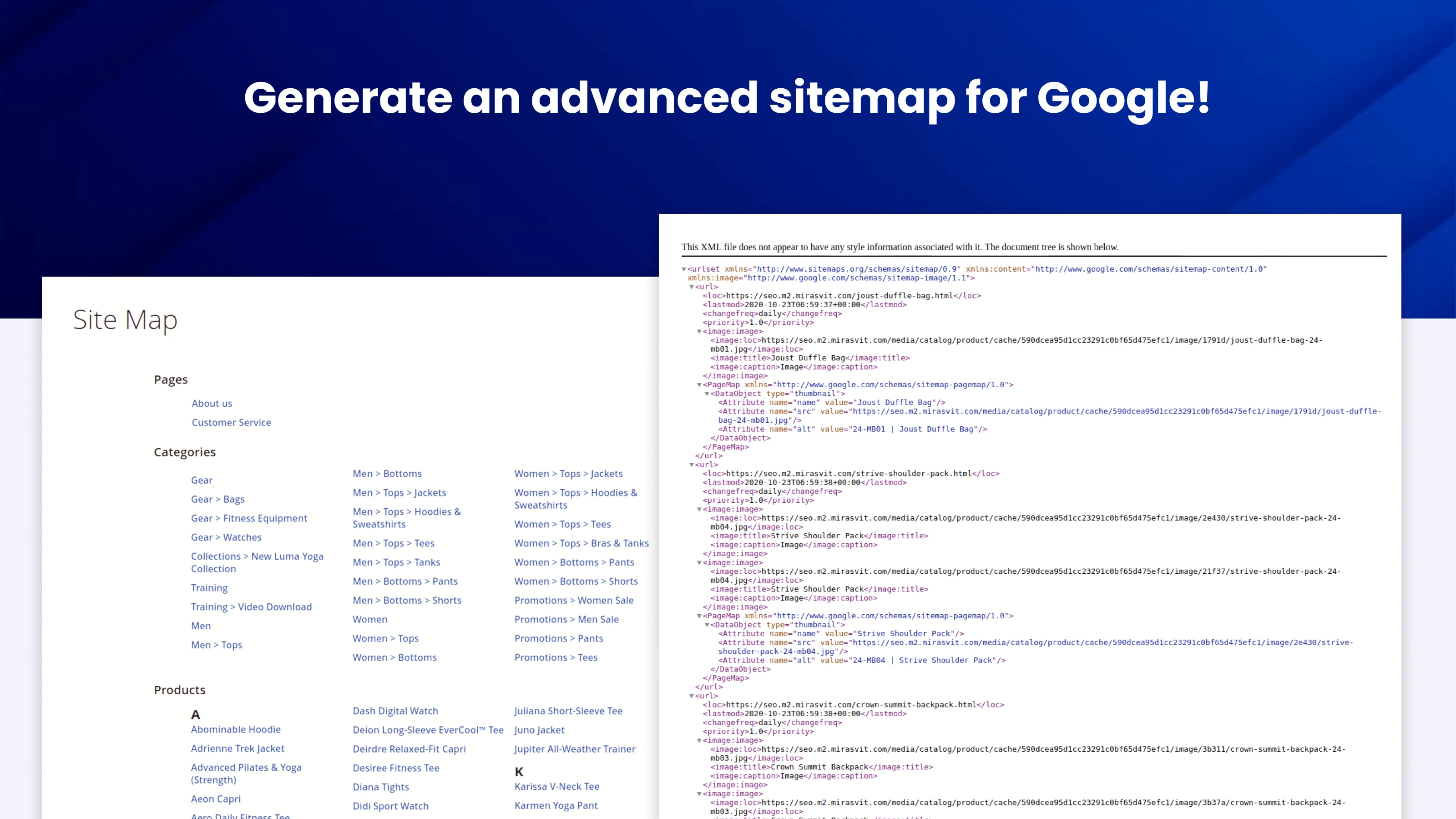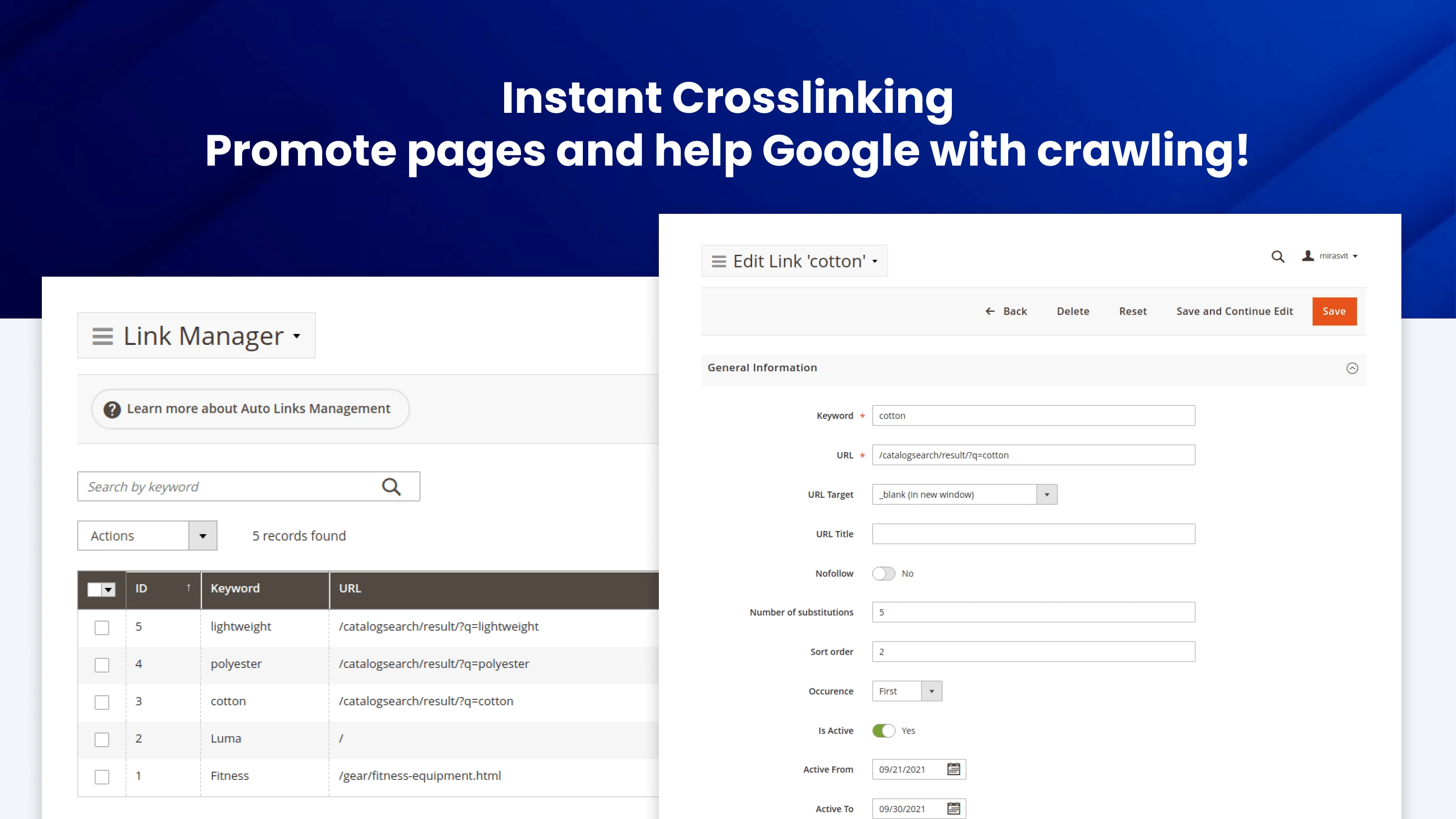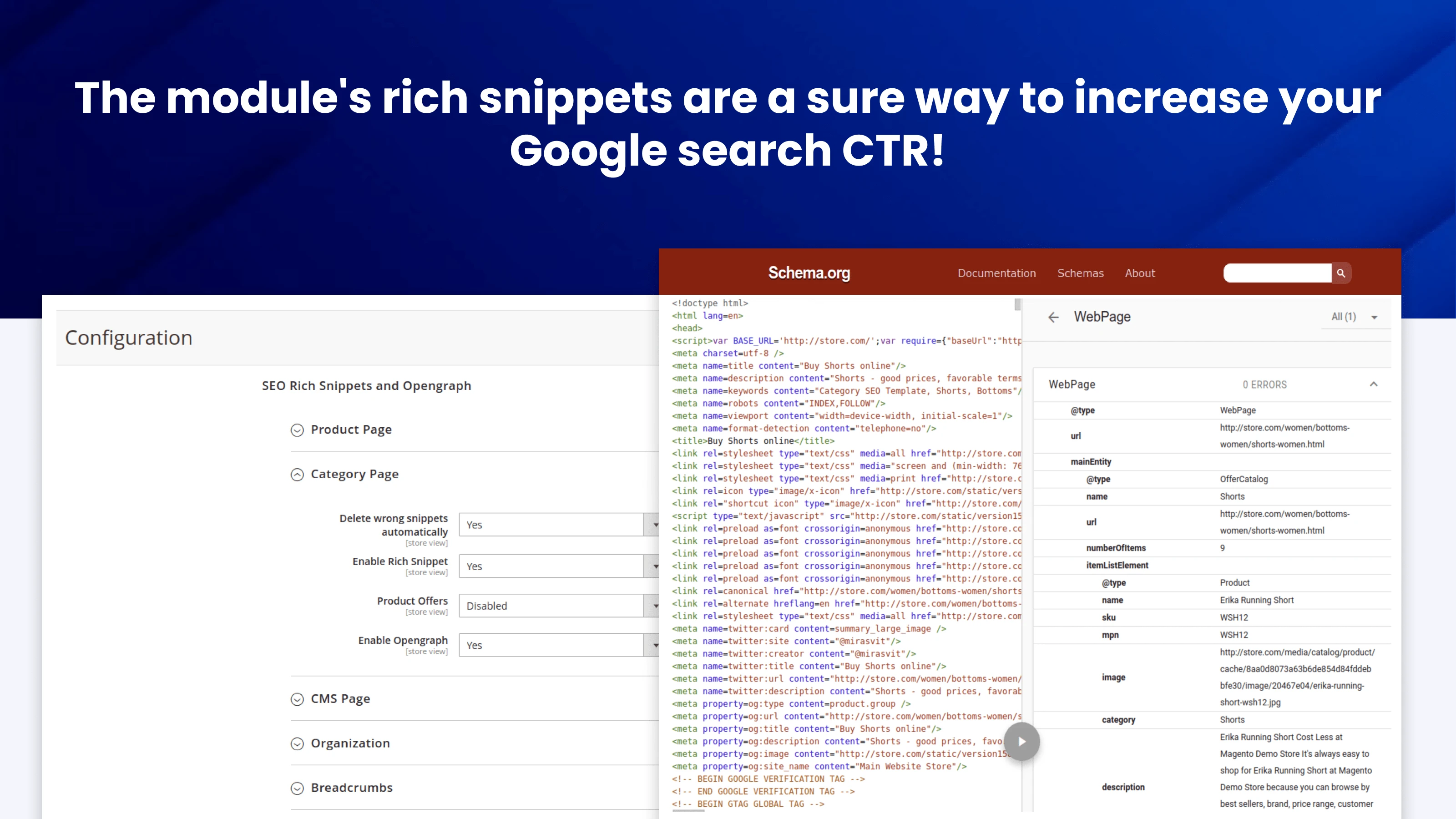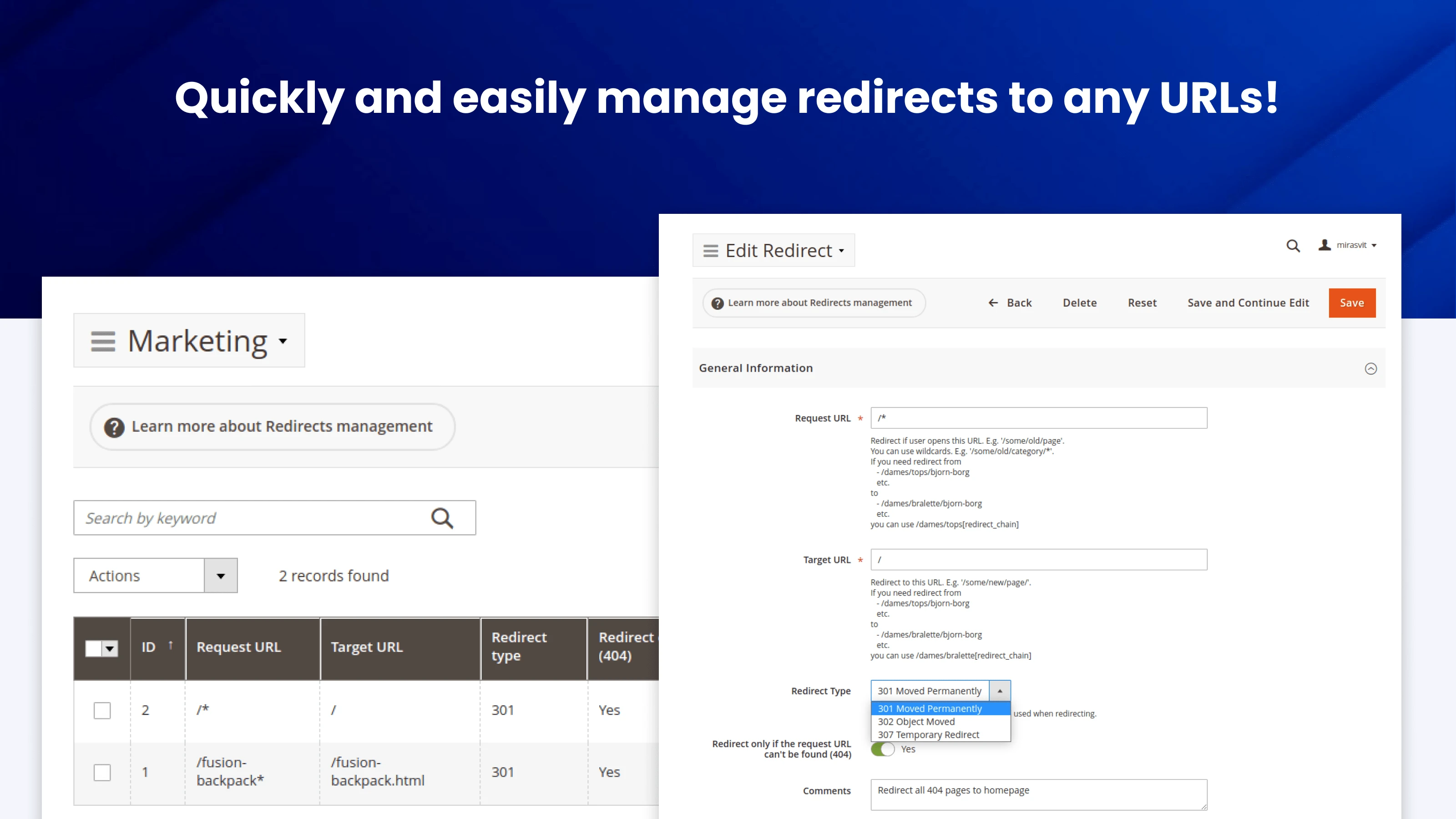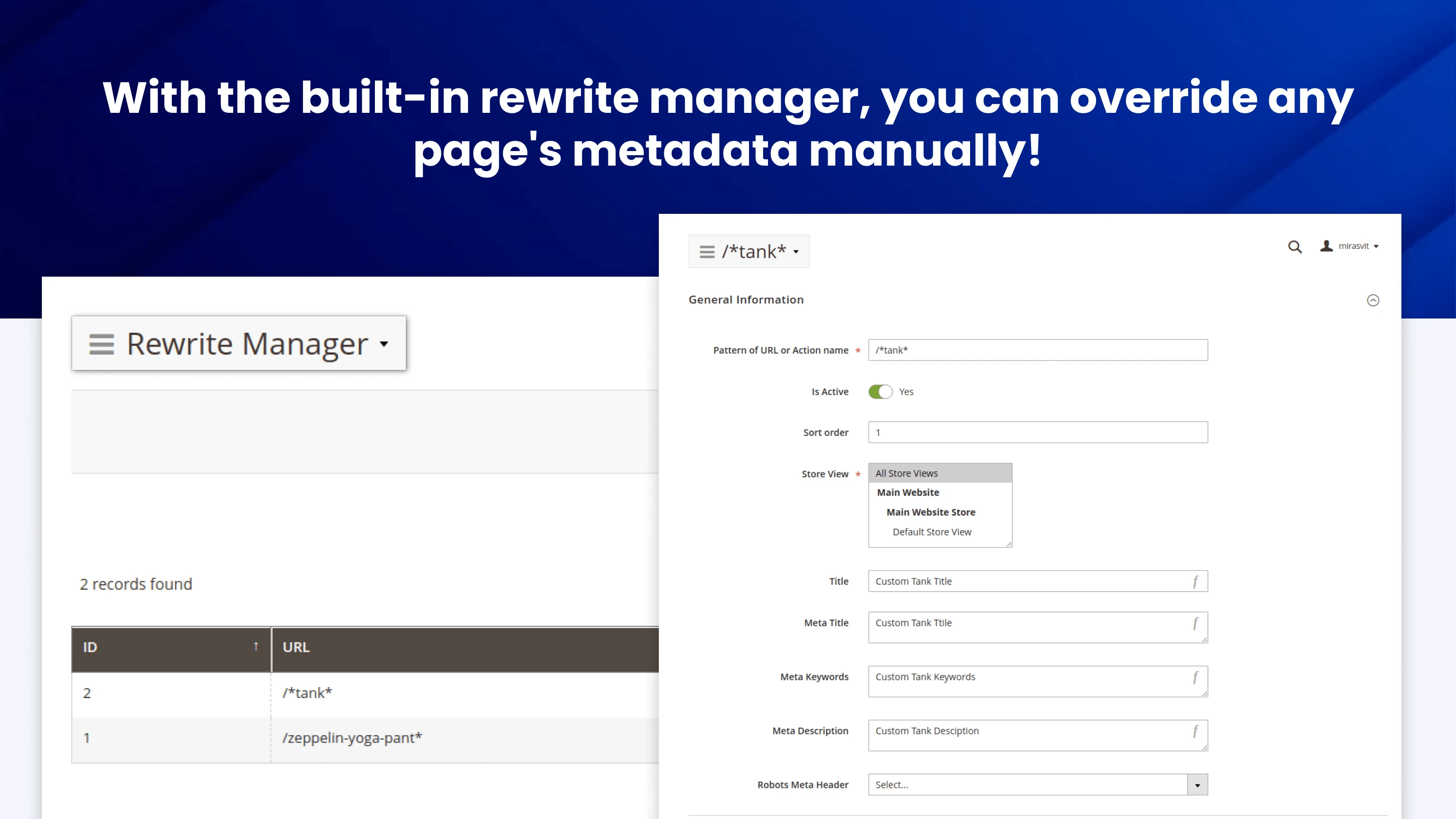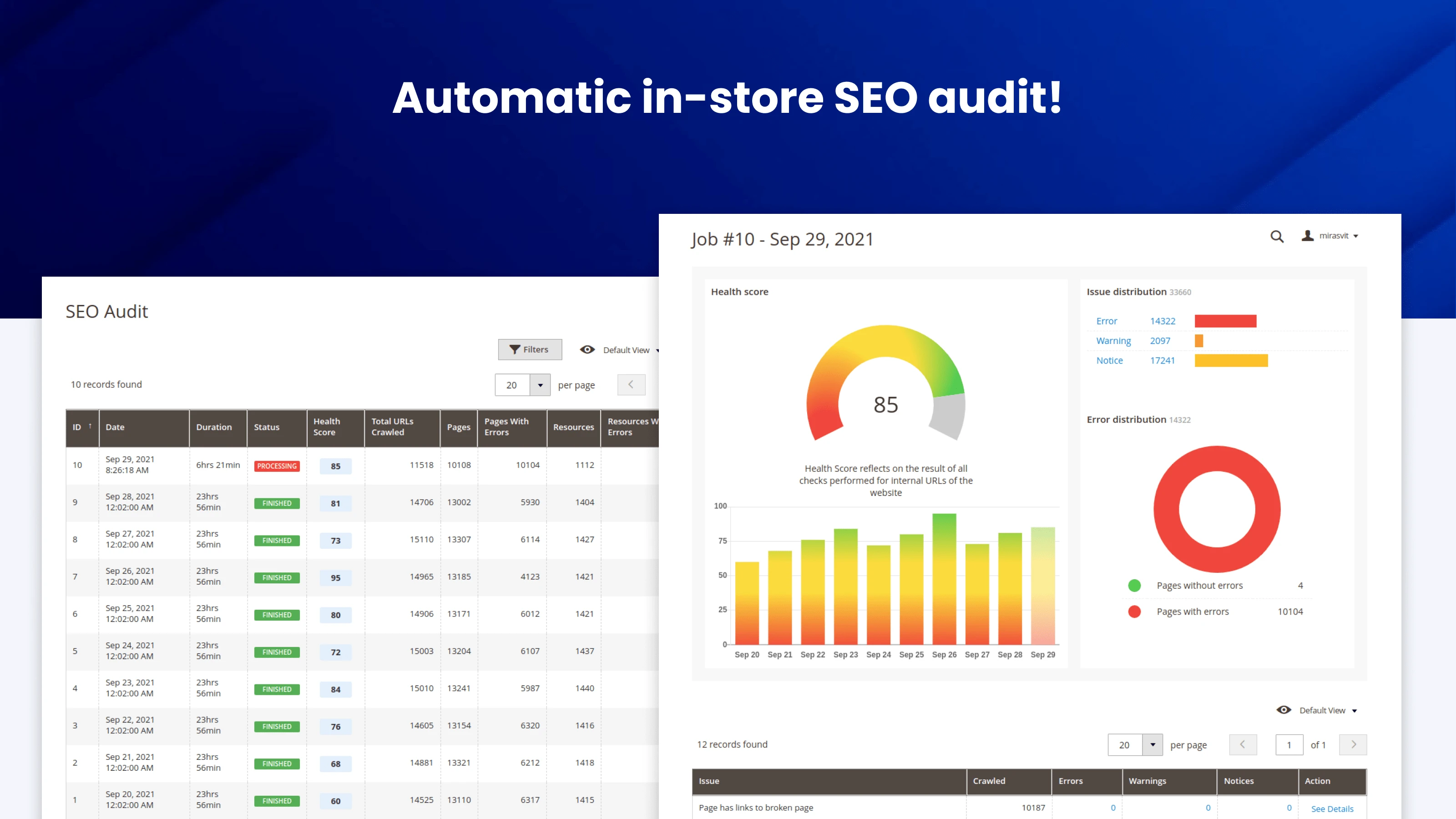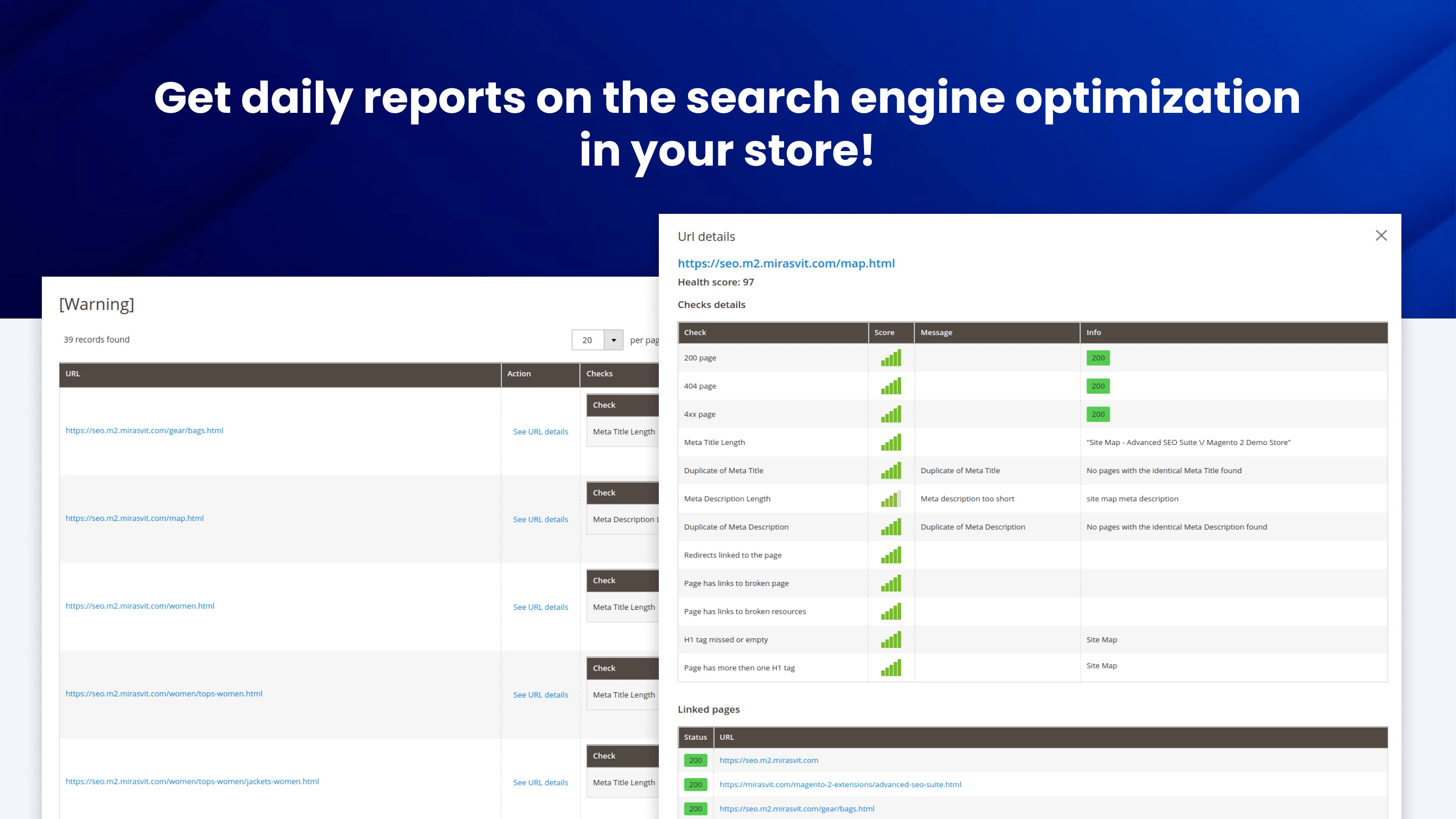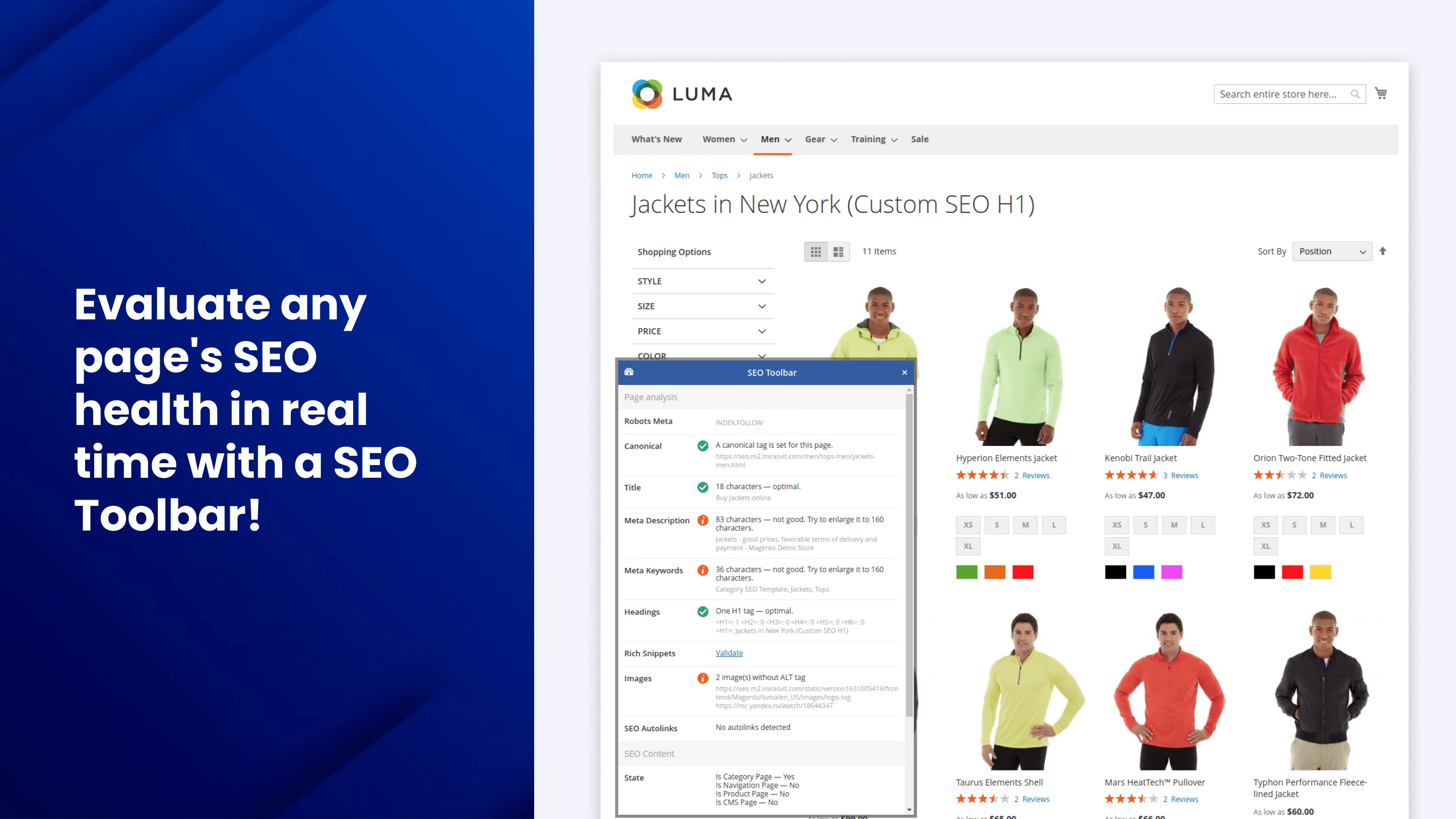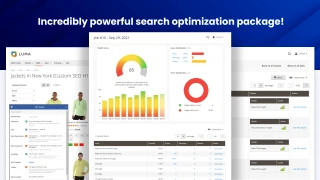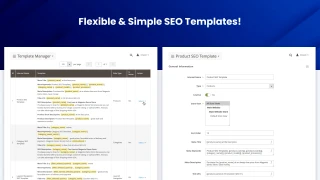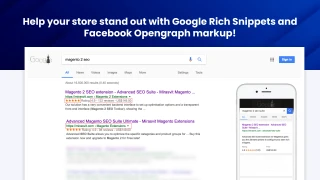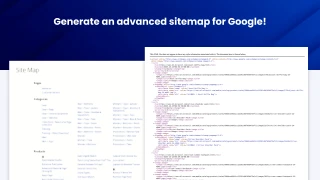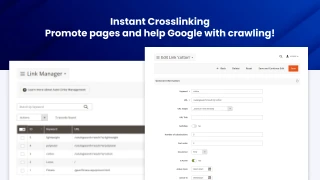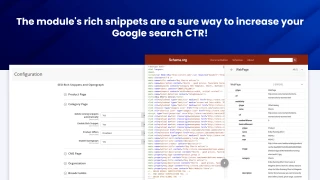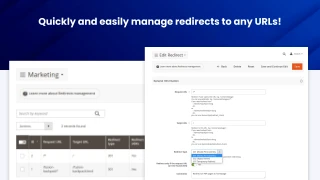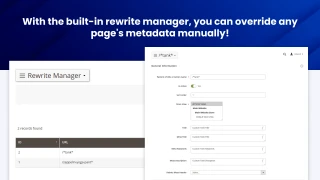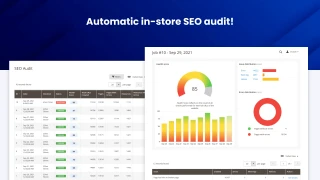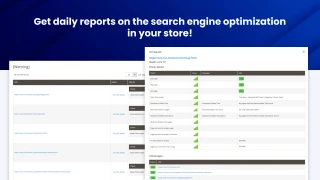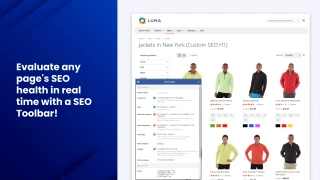 The sitemap page's primary value is for Google search engine crawlers. Google uses sitemap for indexing the pages of your store. The faster Google indexes, the faster new products and categories will appear in search results.
This module also provides customers with a quick navigation. At the HTML Sitemap page, they can see a list of all the store's content. This list is separated by pages, categories and an A-Z list of products. A well-designed sitemap provides your customers with a pleasant experience, leading to more conversions. Also, the HTML Sitemap points the search engine crawlers to the particular page the user is looking for.
---
How does this feature work?
The HTML Sitemap module greatly expands the possibilities for a Magento sitemap page. It collects all of your store's links in one place, boosting the store's indexing speed through search engine crawlers.
It can also help you to manage multiple sitemap pages, which you can create with different parameters for different storeviews.
---
Main Advantages
Bring together links to all of your store's pages and increase your rankings
Put the spotlight and call attention to the products of your store by listing all important pages on a single HTML page. Grouping all links to your store's pages in one place helps search engines crawl and rank your store pages faster. You will also increase the usability of your store's pages and provide your customers quick access to any page that is related to your store in just a few clicks.
Customize your store's Magento 2 HTML sitemap page according to your preferences
The HTML Sitemap module provides you with a highly editable configuration tool:
show links of your store as a list of 1-10 separated columns
arrange links alphabetically, which is recommended for in-store products
choose which CMS pages to hide if they are not relevant
show or hide links to another store views
and many other useful features
Frequently asked questions
What is an HTML Sitemap?
An HTML Sitemap is a page on which all of your store's Pages, Categories and Products are listed as clickable links. It presents a quick overview of your store, utilizes important keywords, provides an easy-to-follow path for the search engine crawlers and quickly shows the customers where they need to be. If your customers haven't found what they are looking from dropdown menus, HTML Sitemap will help them.
What is the point of using an HTML Sitemap?
An HTML Sitemap is helpful, since your store's website has dynamic content (subpages, categories, products, etc.) and the sitemap enables search engine crawlers to count the number of pages of your store, analyse the constitution of these pages, and assess how often your store is updated. The Sitemap help your customers get an overview of the store's content structure. By providing them with this feature, you will increase their loyalty.
How do I manage HTML Sitemap in Magento?
To customize the HTML Sitemap according to your preferences, you need to go to: Marketing > Advanced SEO Suite > Settings > Extended Site Map > Frontend Sitemap Settings.
Reasons to choose Mirasvit
Client focusing and satisfaction
These are our primary. A major portion of our new clients come from referrals from our existing clients. Our professional team of developers, marketers and support staff have invested the best knowledge and experience in the field into our work, so you know you can come back to us again and again.
Remarkable support
One year free and high quality support. We go to great lengths to provide maximum satisfaction with every module you have purchased in our store. By helping you with installation, configuration, answering your every question, we do all our best to eliminate any possible problems.
Risk-free Investment
30-days money back guarantee. If you are not satisfied with our extension performance for any reason, we provide a full refund.
Constant improvements and upgrades
We constantly add new features to all our modules, and are always interested in hearing your opinion and implementing your suggested features in our future developments.
Comprehensive Documentation
We provide an expanded user guide for every aspect of our extension, so you can find answers for all your burning questions.
Unencrypted source code of our products
You can customize extension according to your needs and requirements.
Usability and Performance
The Module is easy to install and upgrade, just follow our step-by-step user guide.
Safe Magento updates
No core modifications. Just use the composer or copy the extension files to the root directory of your store.