Magento 2 Instagram Feed
Instagram is one of the most popular social networks around. It's becoming more and more ecommerce-friendly with its seamless shopping experience. Expanding your presence on the network is an excellent business opportunity. However, seamless shopping means you have to get your products there first.
Magento 2 Instagram Feed lets you create a product feed for Instagram, schedule feed generation and delivery, analyze its results with an analytics suite, and more.
Generate an Instagram product feed
Create as many feeds as possible
Get straight to business
Use conditions to filter products
Automate the generation and delivery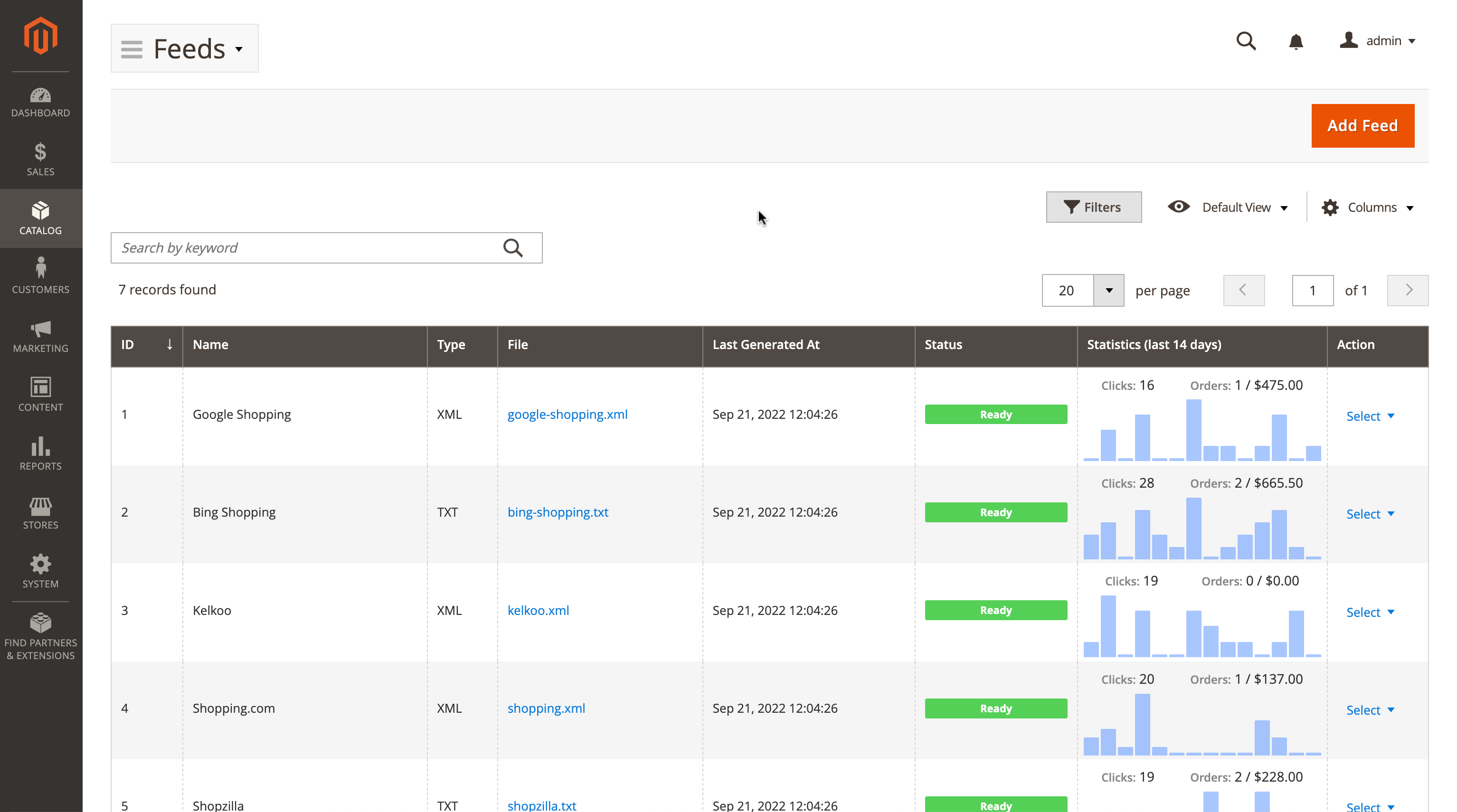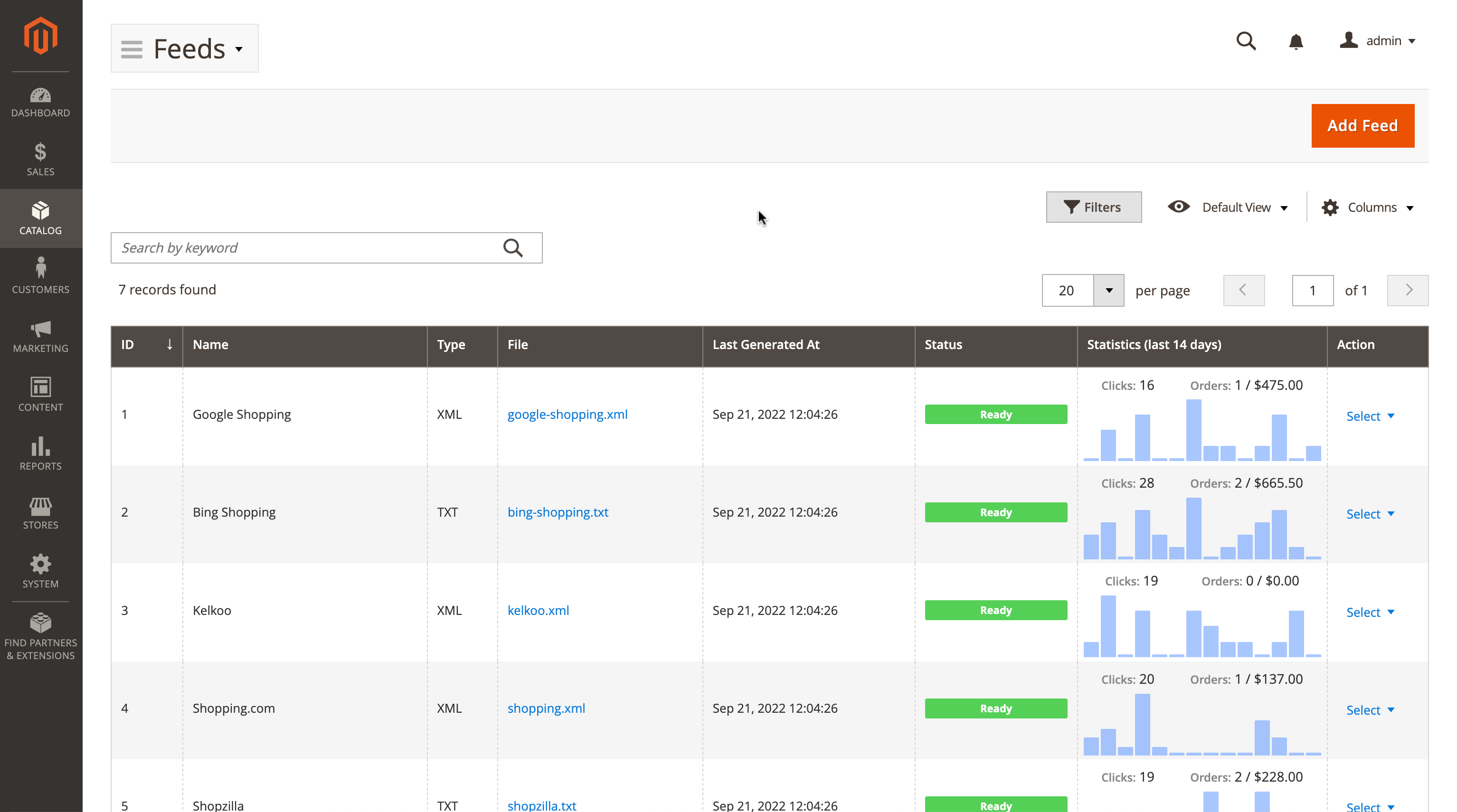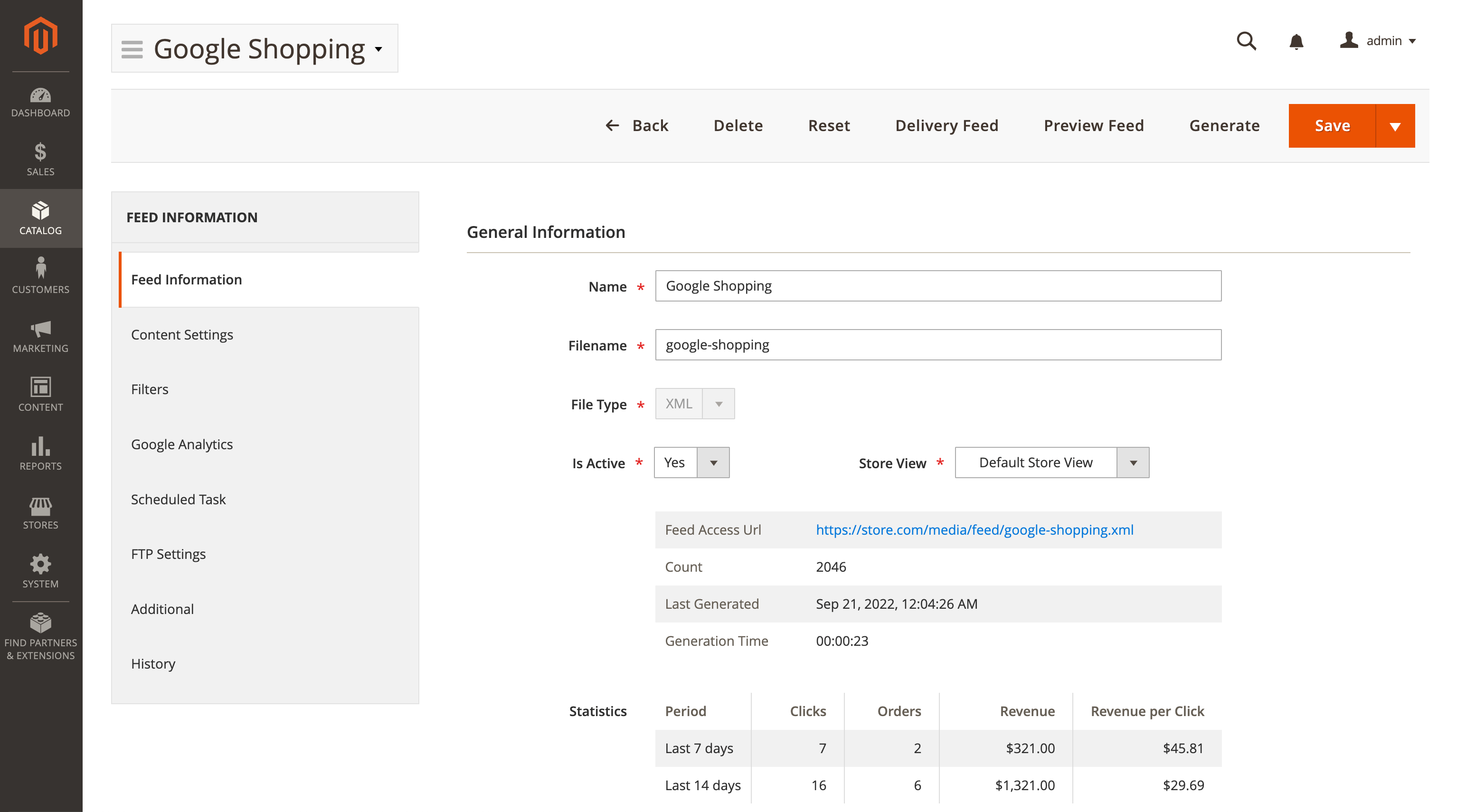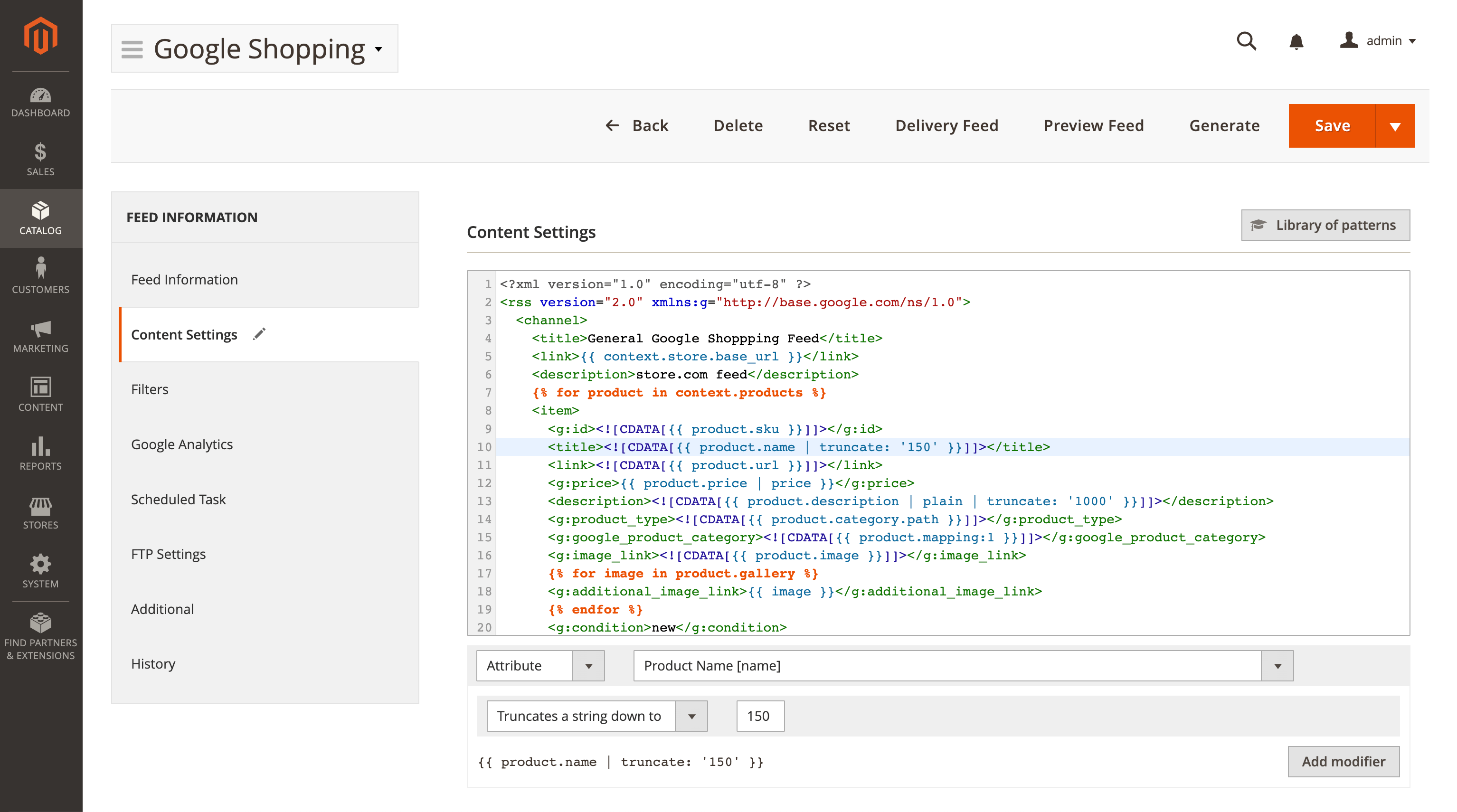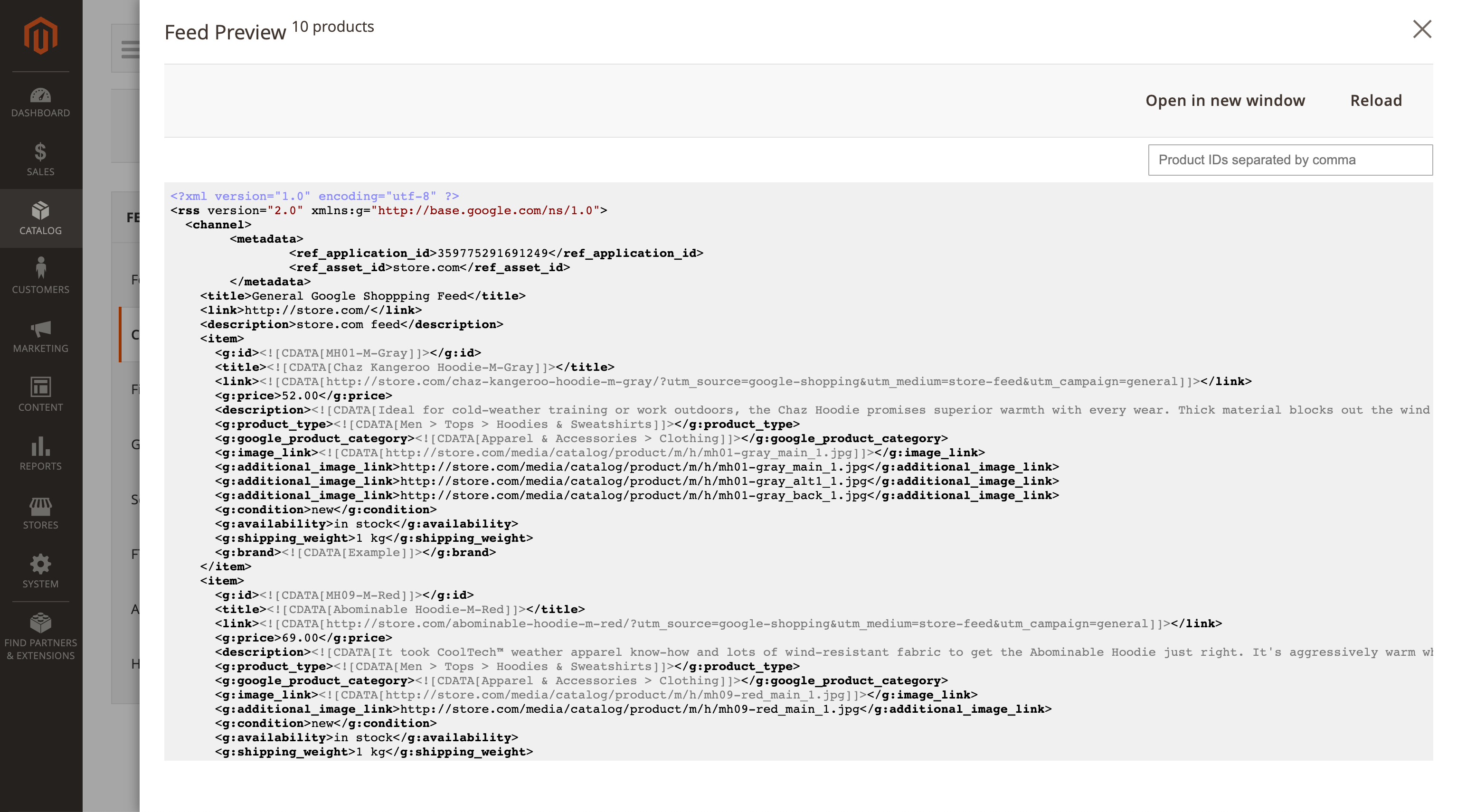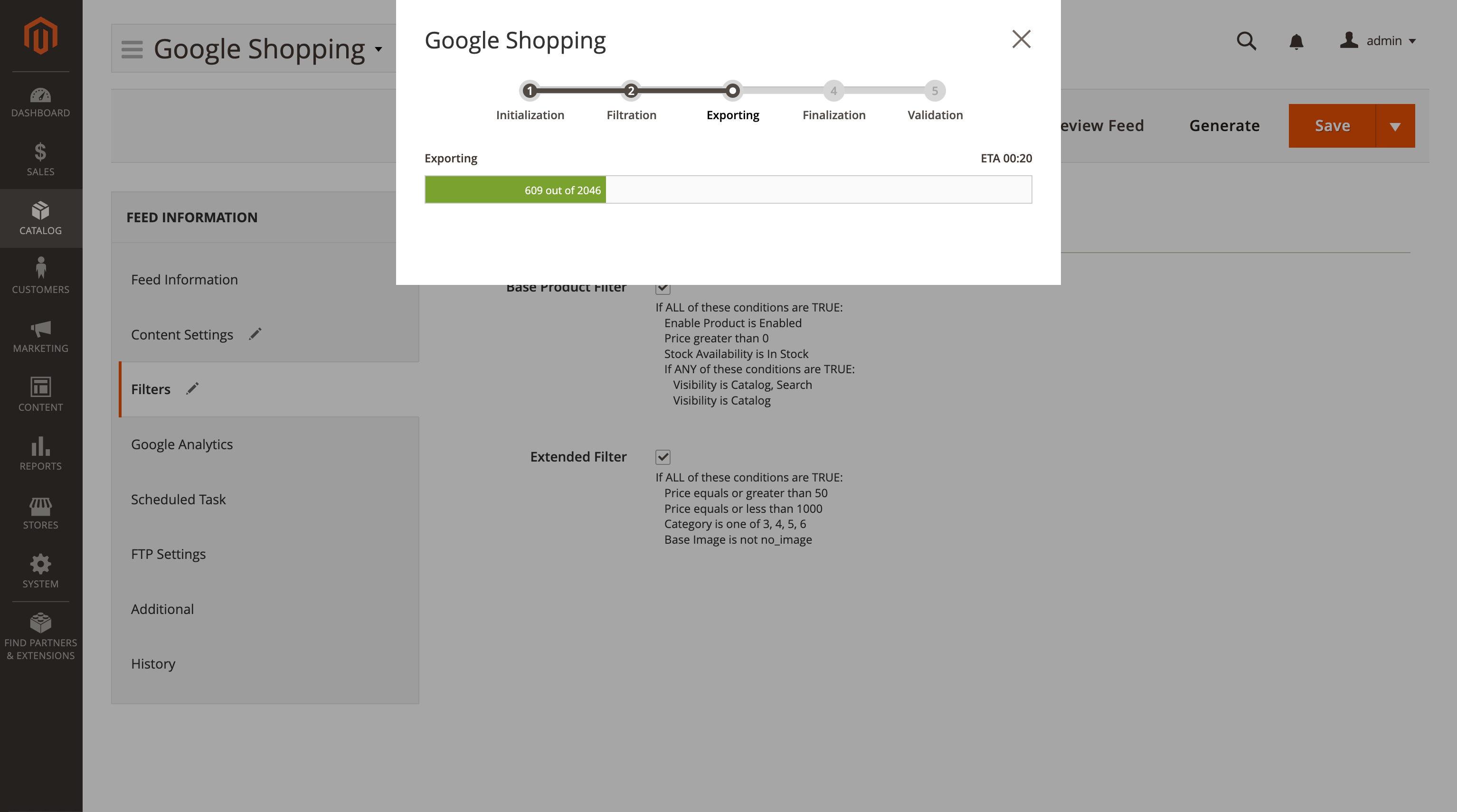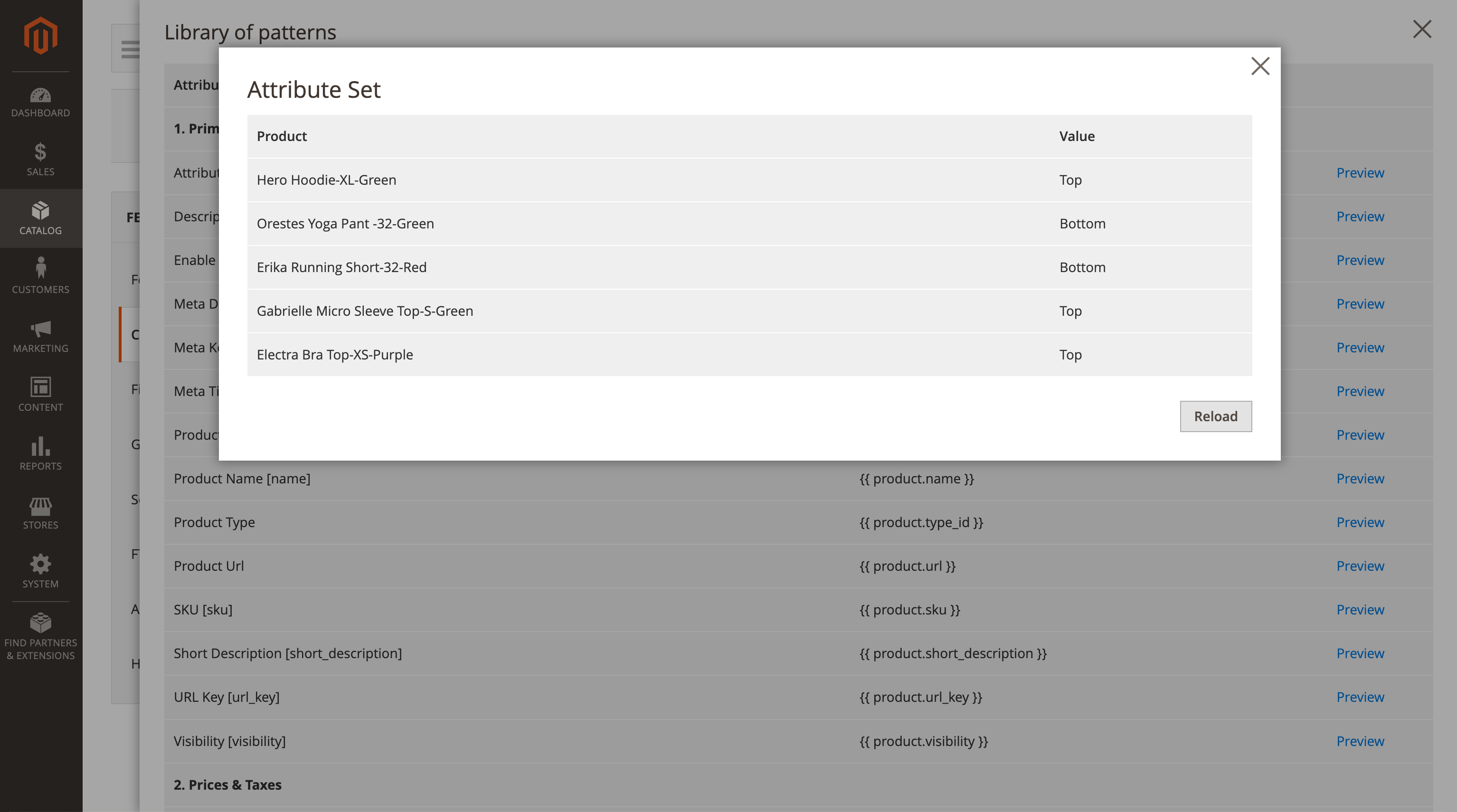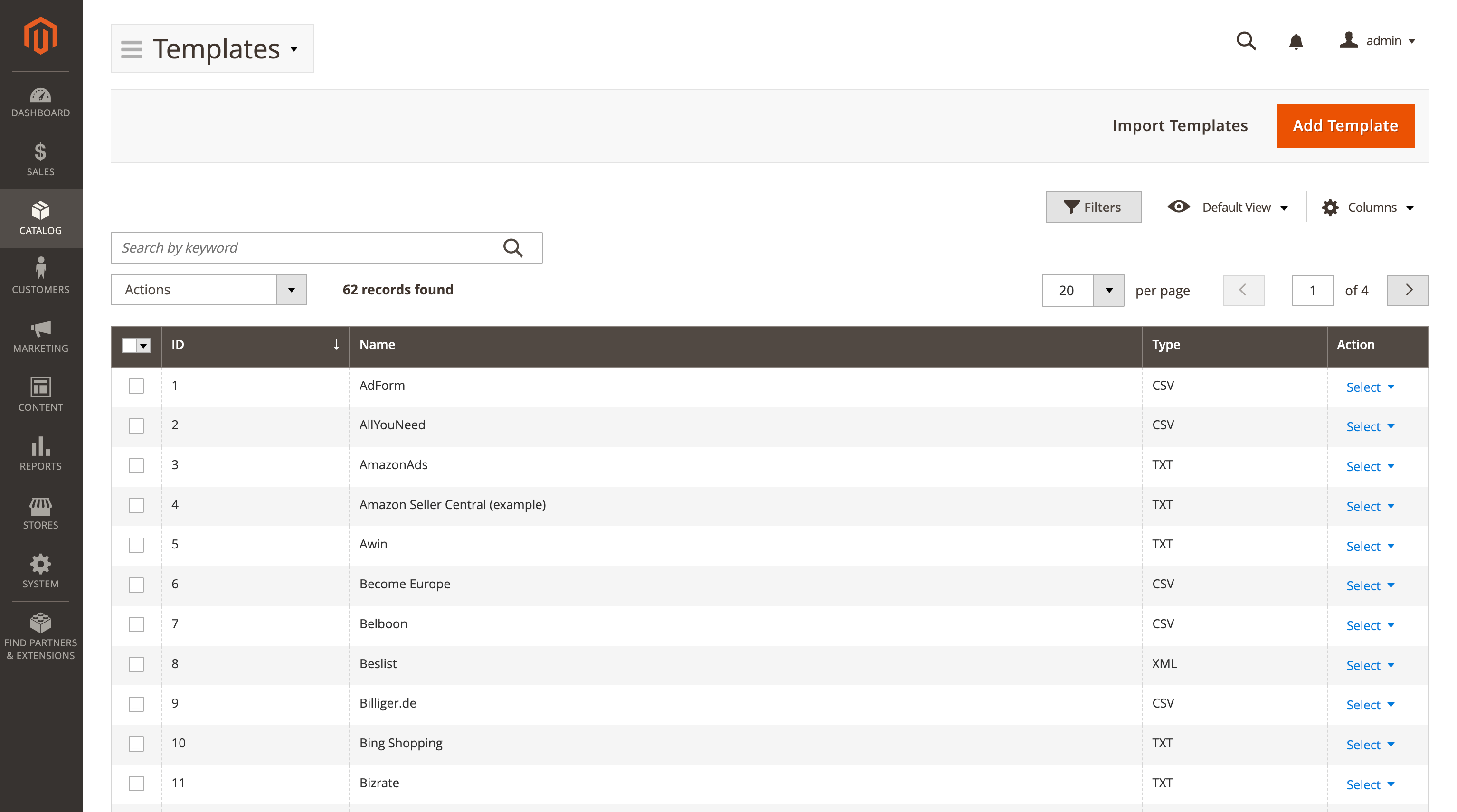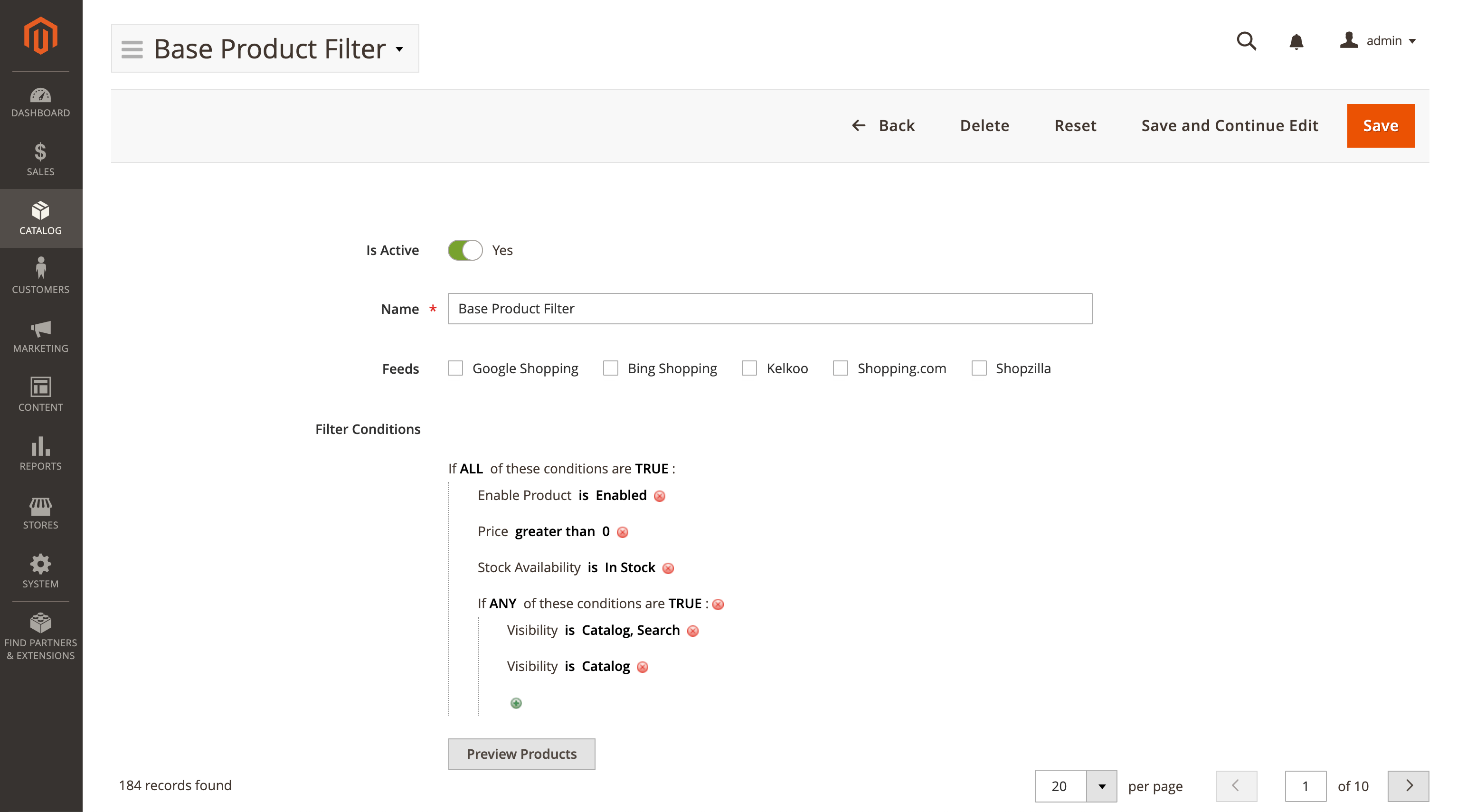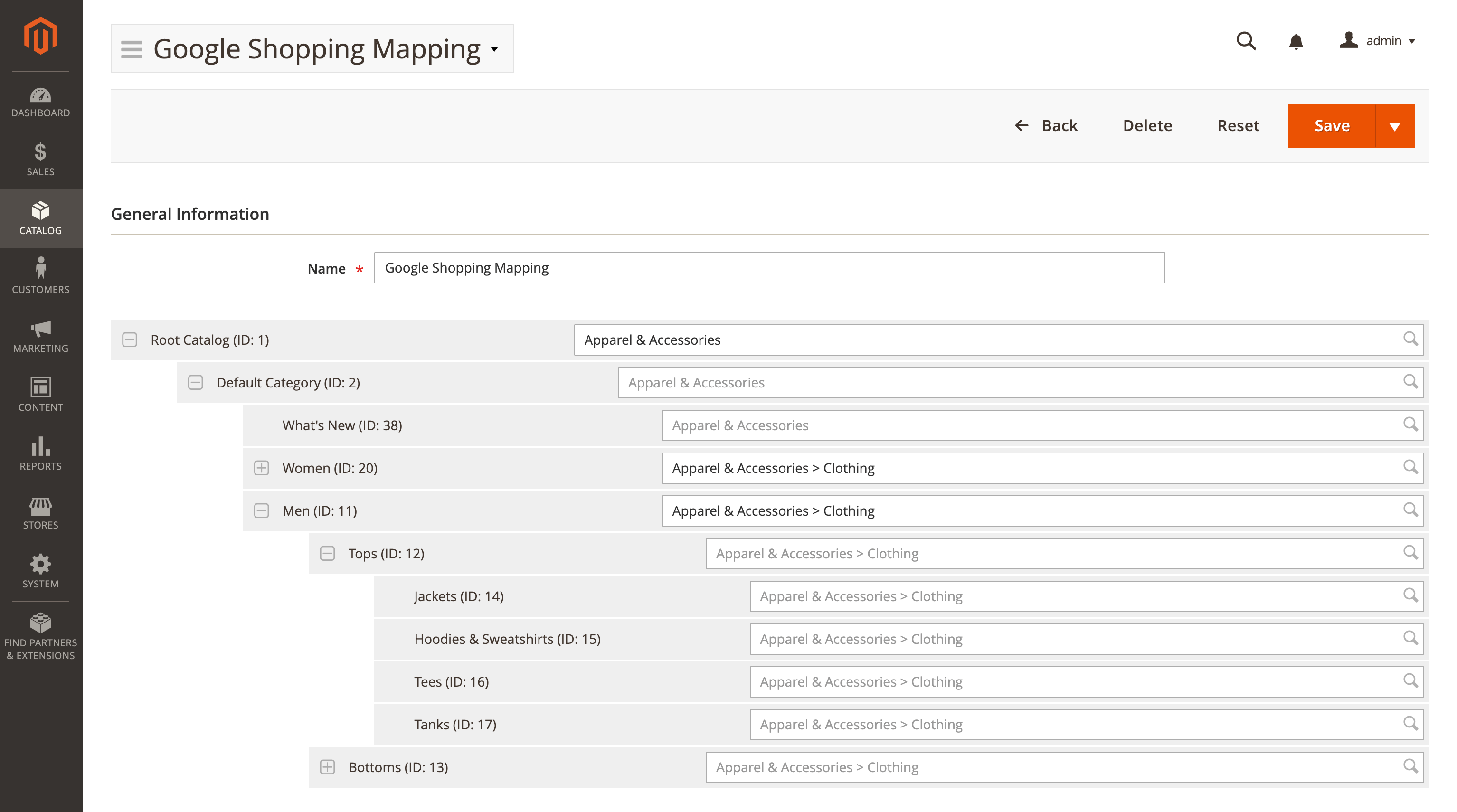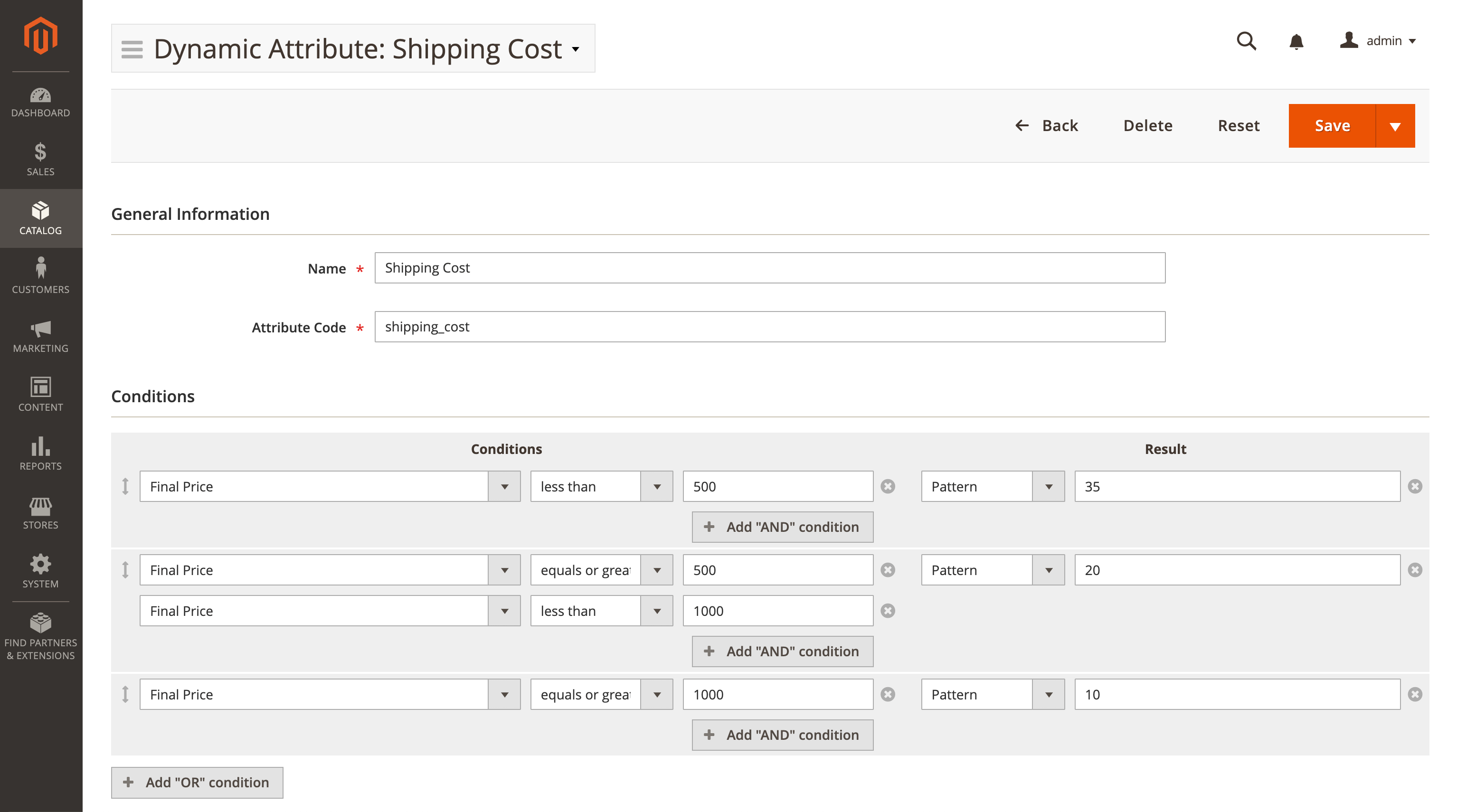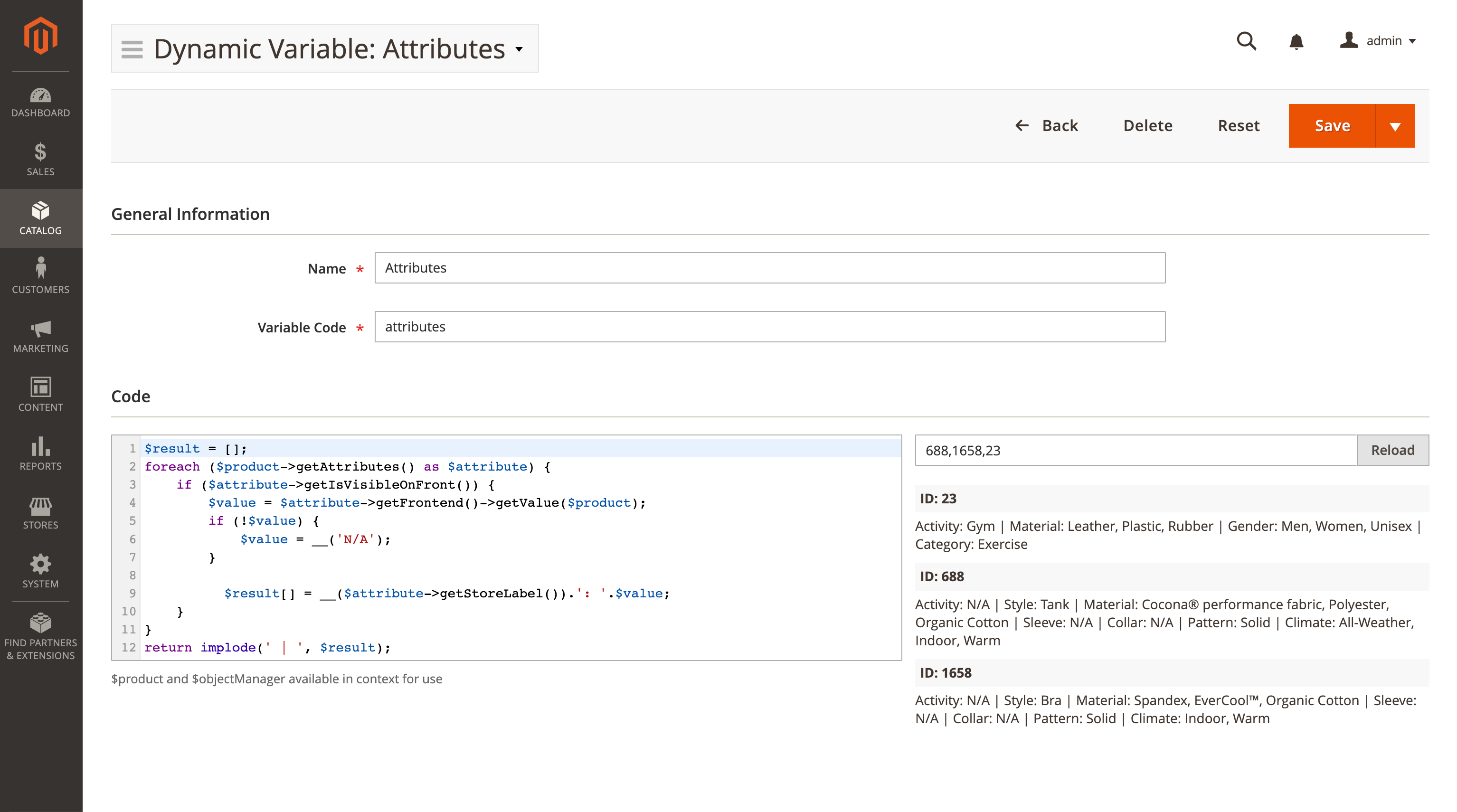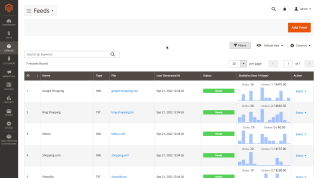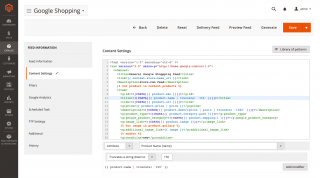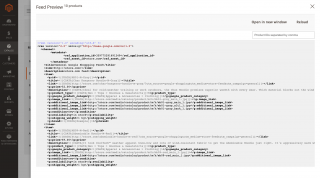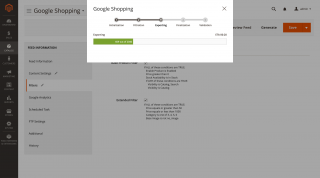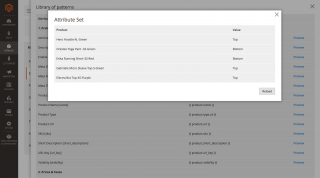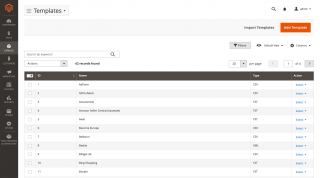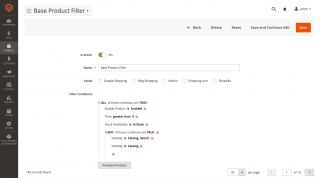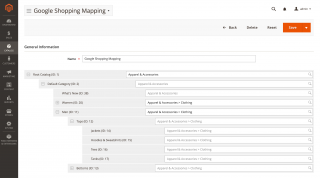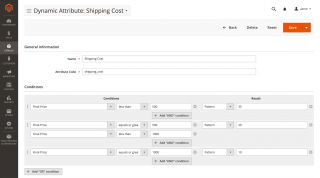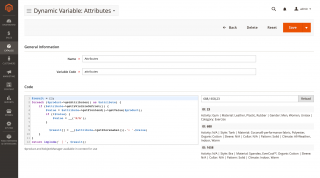 Business Value
Opportunity: Instagram says it has more than 1 billion users. This social network is gaining the lead in ecommerce, too. Its shoppable posts let users buy products without even leaving the app. 70% of shoppers in the US use Instagram for product discovery, according to Facebook. In other words, Instagram is perfect for sales and advertising.
Problem: Seamless shopping experience means you have to export your products to Instagram before you can sell there. You also have to be able to update them regularly.
Solution: Magento 2 Instagram Feed lets you quickly and easily generate a product feed for Instagram, tweak its content and automate its generation and delivery.
How It Works
Instagram takes its products from Facebook Shops. This feature lets you create a feed with a ready-to-go template for Facebook which you can then use in your Instagram account.
---
Main Advantages
Create as Many Feeds as Possible
There are no limits to the number of feeds or products inside them. You can generate as many of them as you need, which can be as large as required for your business.
Get Straight to Business
This feature offers a preconfigured Facebook template so you don't have to waste time setting it up. However, we also offer advanced pattern and variable customization options if your business requires them.
Use Conditions to Filter Products
You may not need to export the entire catalog. You can single out only the exact products you need with Magento conditions. They support both product attributes and product performance data.
Automate Generation and Delivery
If you update your catalog often, you can set the feed generation to a specific date. You can also automate feed delivery to Facebook via FTP or SFTP.
---
FAQ
Can I generate the feed for a different service?
Yes, you can. Besides manual generation, this module includes templates for 50+ ecommerce services, including Amazon and Google Shopping.
See it in action!
Pick a quick tutorial to learn about various aspects of this extension
Manual & Support
Need more help?
Save time by starting your support request online and we'll connect you to an expert.
Contact Us Now
Changelog
Version
1.3.14
Nov 23, 2023
Added the ability to get all parent products in an XML feed
Fixed the issue with stock_status and is_in_stock attributes in feeds when MSI is enabled
Removed store codes from feed URLs
Version
1.3.13
Nov 16, 2023
Removed the duplicate code related to feed and feed templates
Fixed adding and removing rows, modifiers, and validators in the field mapping table
Fixed the error when running the mirasvit:feed:cron command
Fixed the issue with the feed preview loading from the "FTP Settings" tab
Version
1.3.12
Nov 9, 2023
Exclude processing of self-included dynamic attributes
Fixed the issue with the category_ids attribute in CSV and TXT feeds
Version
1.3.11
Oct 13, 2023
Fixed the error in Facebook feed preview
Fixed the issue with the return type of the "convert" modifier
Version
1.3.10
Oct 6, 2023
Fixed the issue with the return type value (feedStoreResolver plugin)
Fixed the issue with the "Format date" modifier
Reasons to choose Mirasvit
Client focusing and satisfaction
These are our primary. A major portion of our new clients come from referrals from our existing clients. Our professional team of developers, marketers and support staff have invested the best knowledge and experience in the field into our work, so you know you can come back to us again and again.
Remarkable support
One year free and high quality support. We go to great lengths to provide maximum satisfaction with every module you have purchased in our store. By helping you with installation, configuration, answering your every question, we do all our best to eliminate any possible problems.
Risk-free Investment
30-days money back guarantee. If you are not satisfied with our extension performance for any reason, we provide a full refund.
Constant improvements and upgrades
We constantly add new features to all our modules, and are always interested in hearing your opinion and implementing your suggested features in our future developments.
Comprehensive Documentation
We provide an expanded user guide for every aspect of our extension, so you can find answers for all your burning questions.
Unencrypted source code of our products
You can customize extension according to your needs and requirements.
Usability and Performance
The Module is easy to install and upgrade, just follow our step-by-step user guide.
Ready for Magento Cloud
No core modifications. The extension has been tested in a Magento Cloud environment and is fully compatible with it.