Magento 2 Meta Tags Templates
Assigning meta tags correctly is a very large and important part of SEO optimization strategy. Meta tags affect how high the site's positions in the Google search results will be.
The Meta Tags Templates function of Advanced SEO Suite extension allows you to automatically generate and assign meta-tags to products and categories using templates and filters. There is no need to manually manage meta tags by assigning them for each product separately. Reduce the number of mistakes and save a lot of time.
Automatically generate meta tags according to the specified rules and templates
Add SEO Description block to your product pages with automatically generated content
Increase the ranking of your store in search engines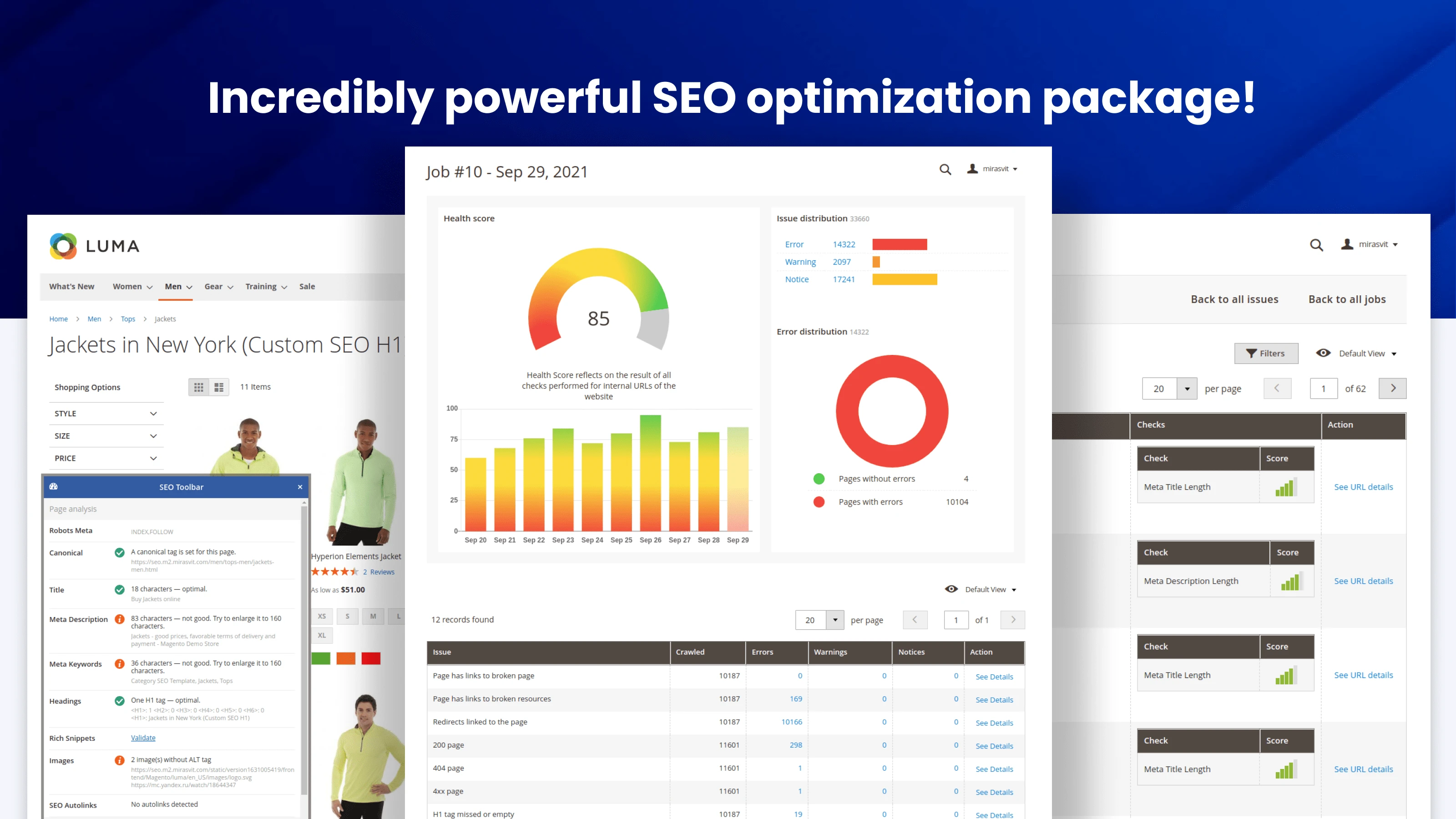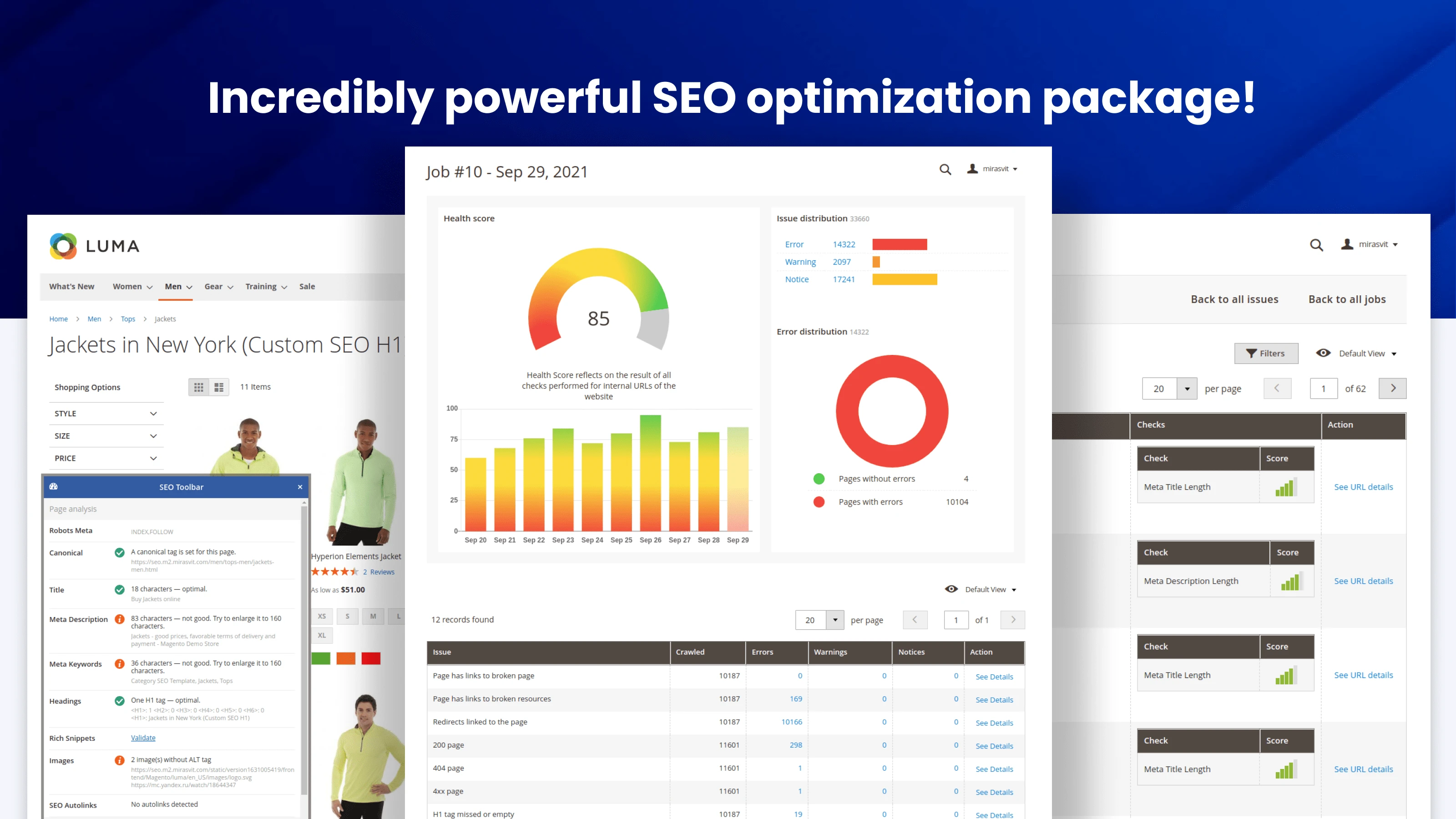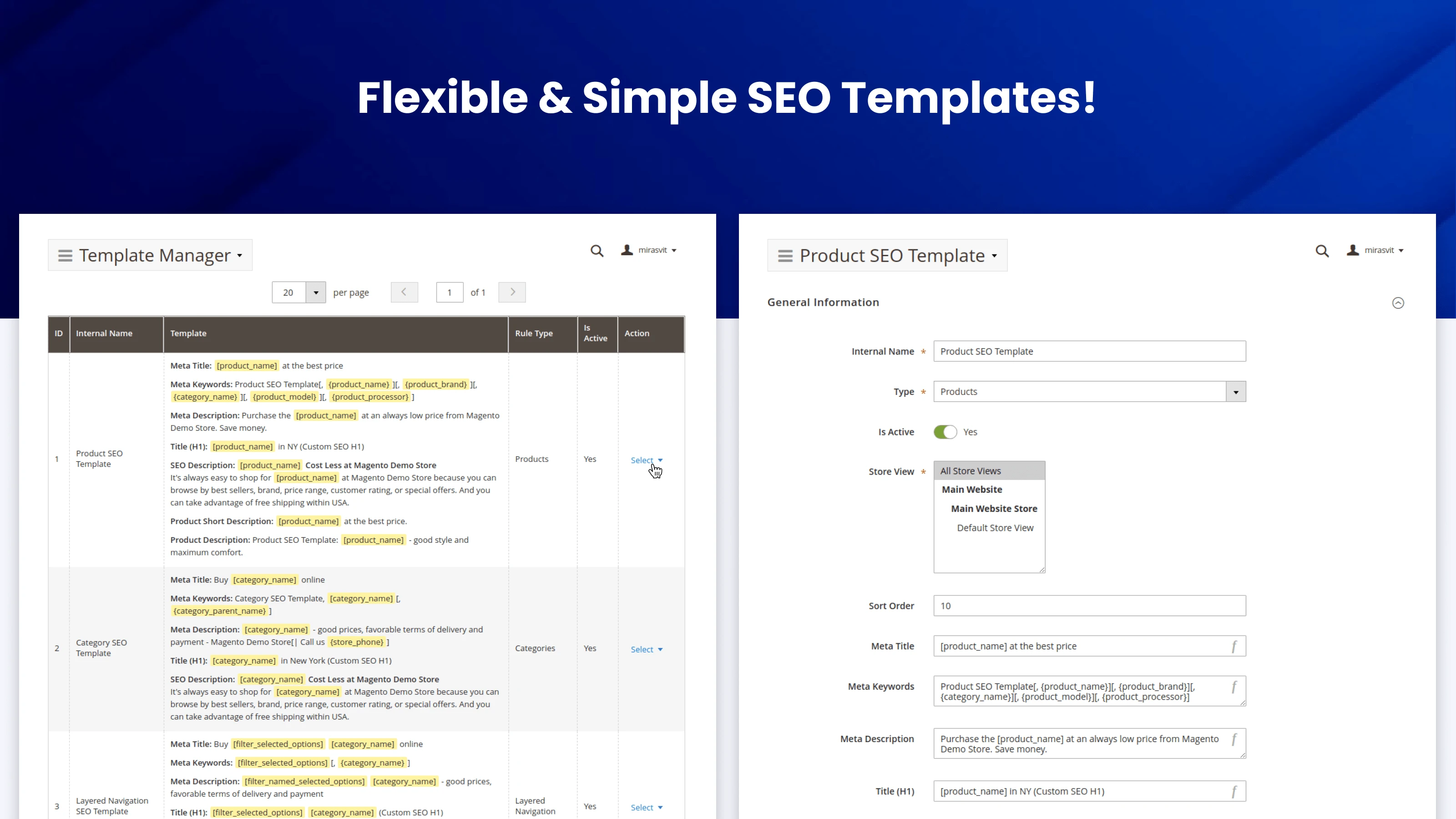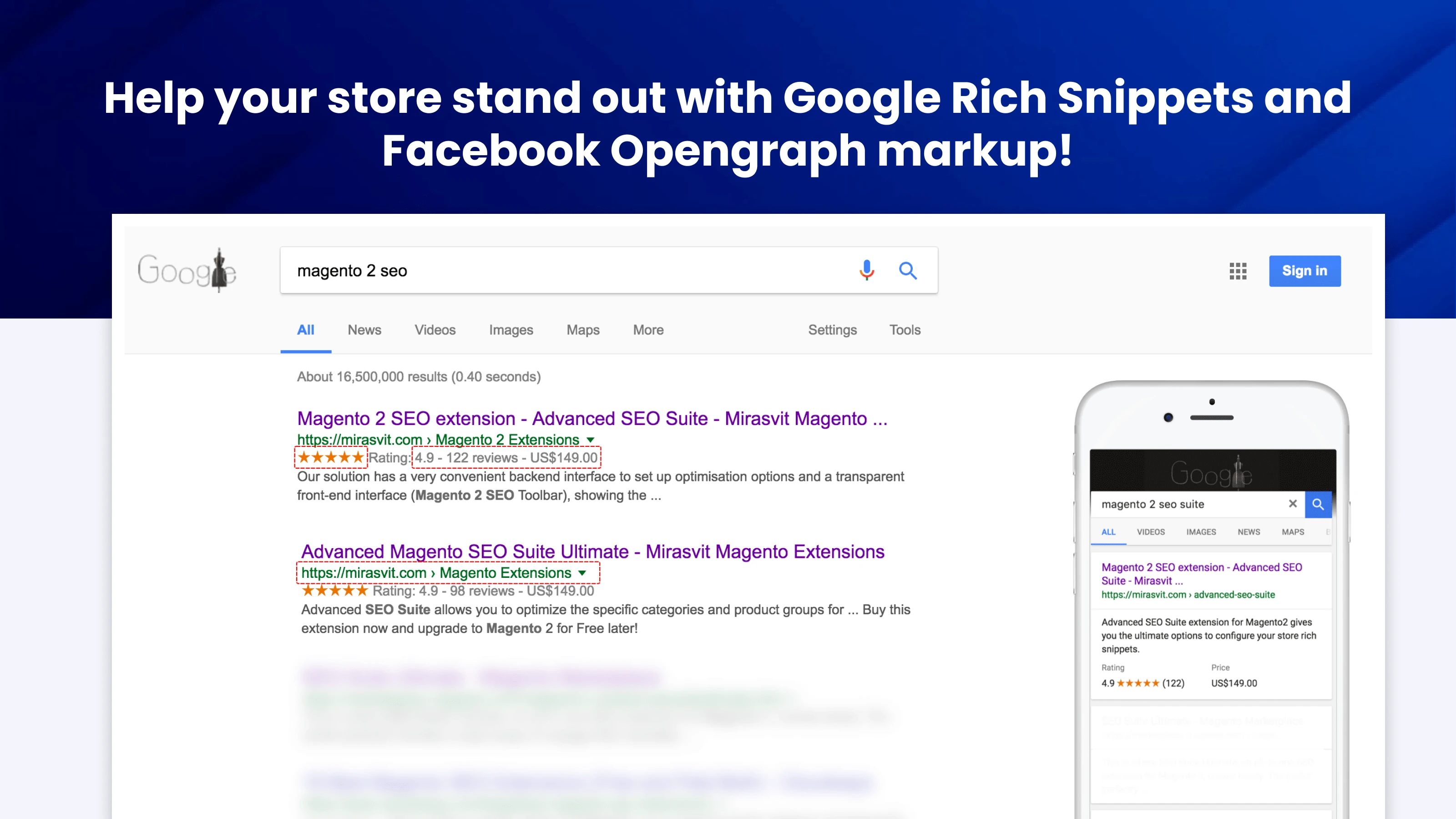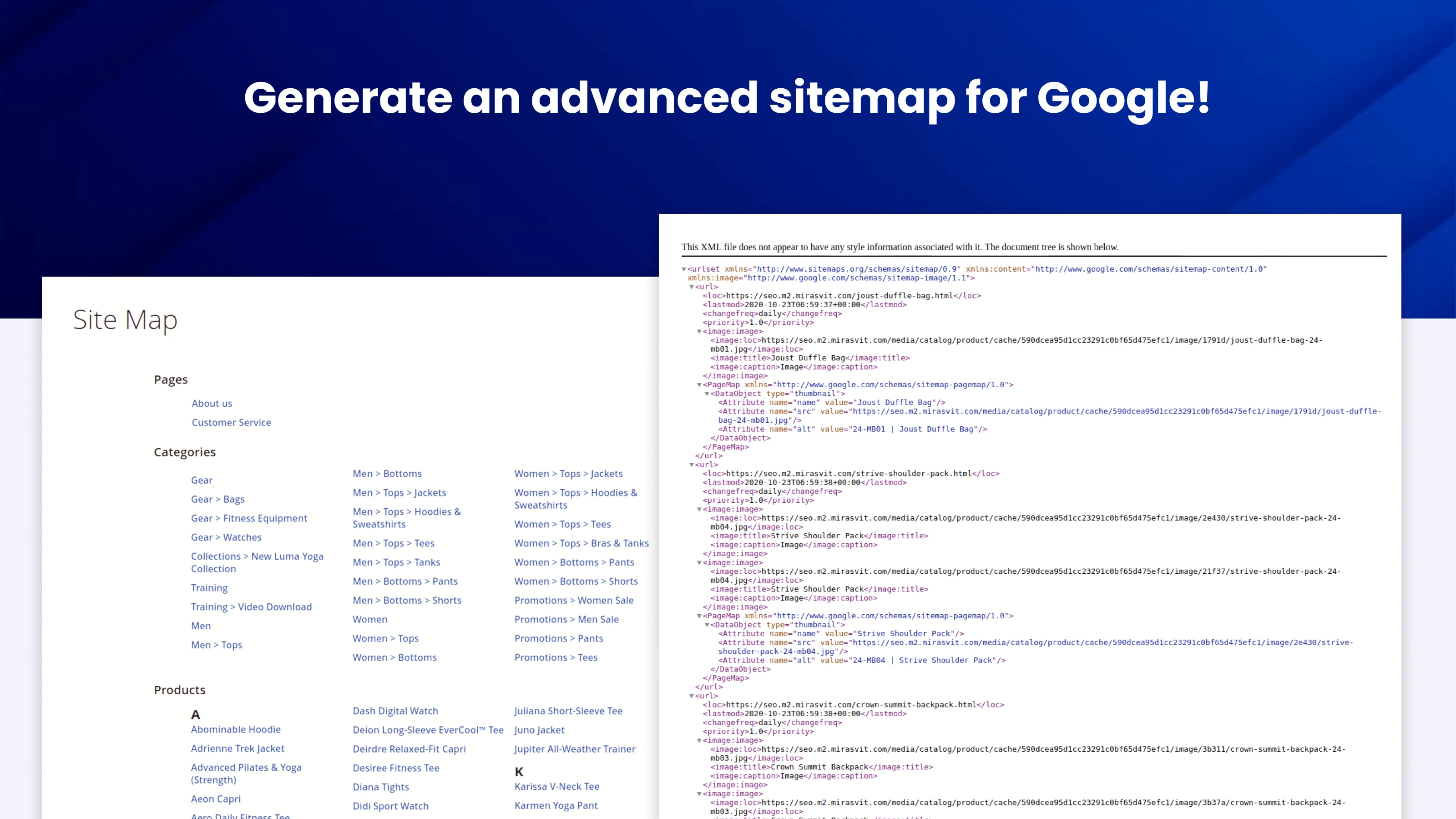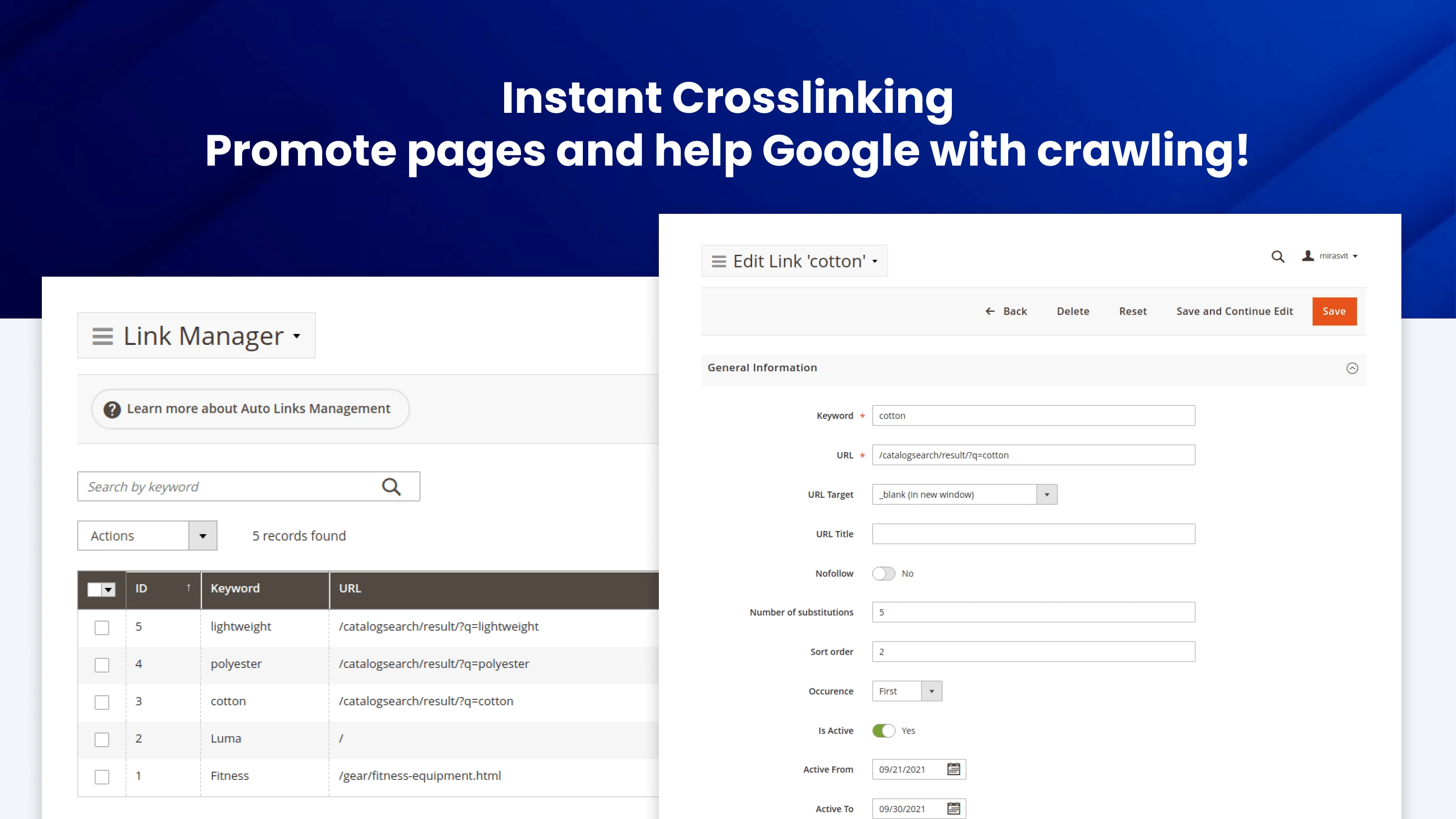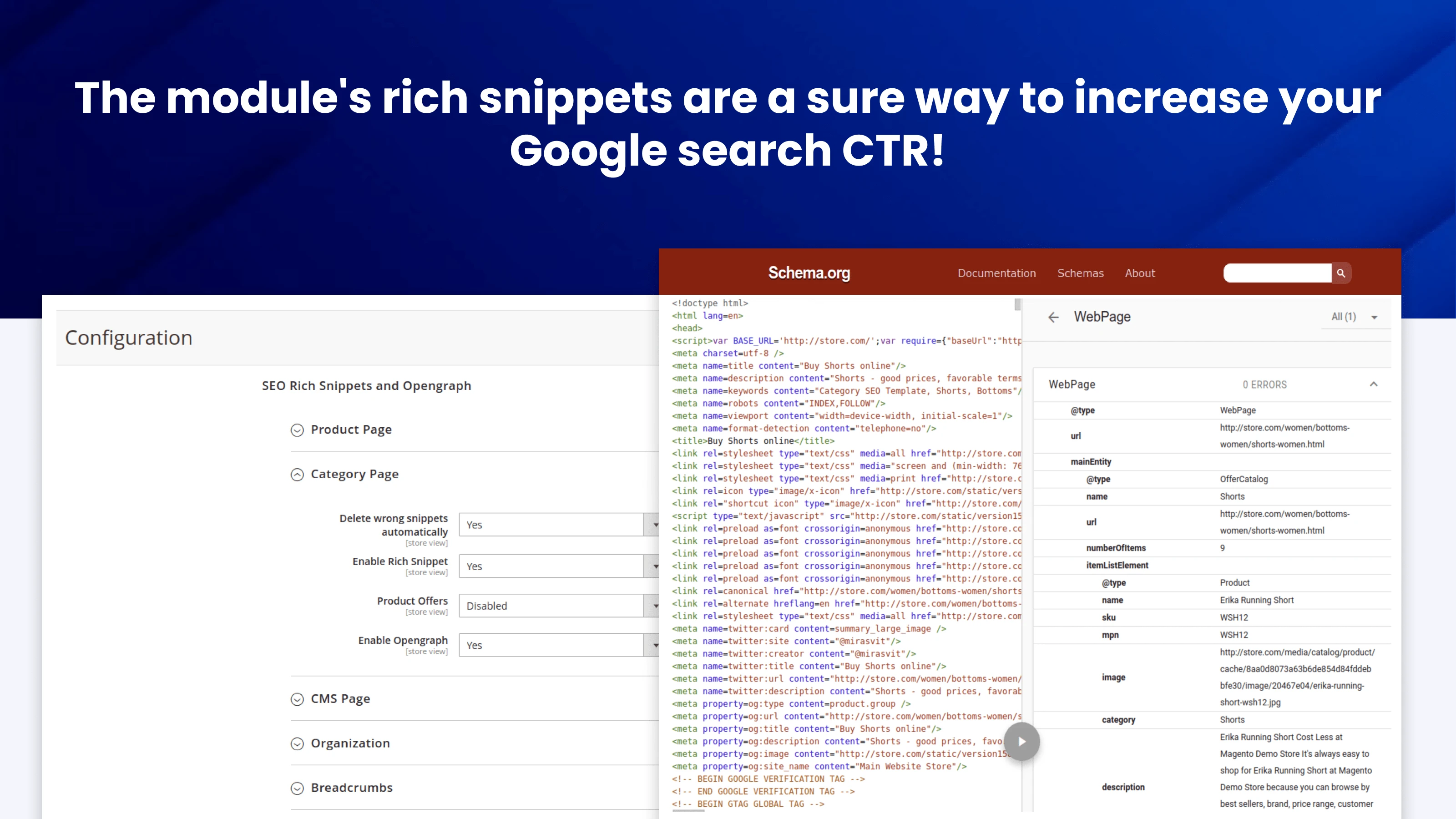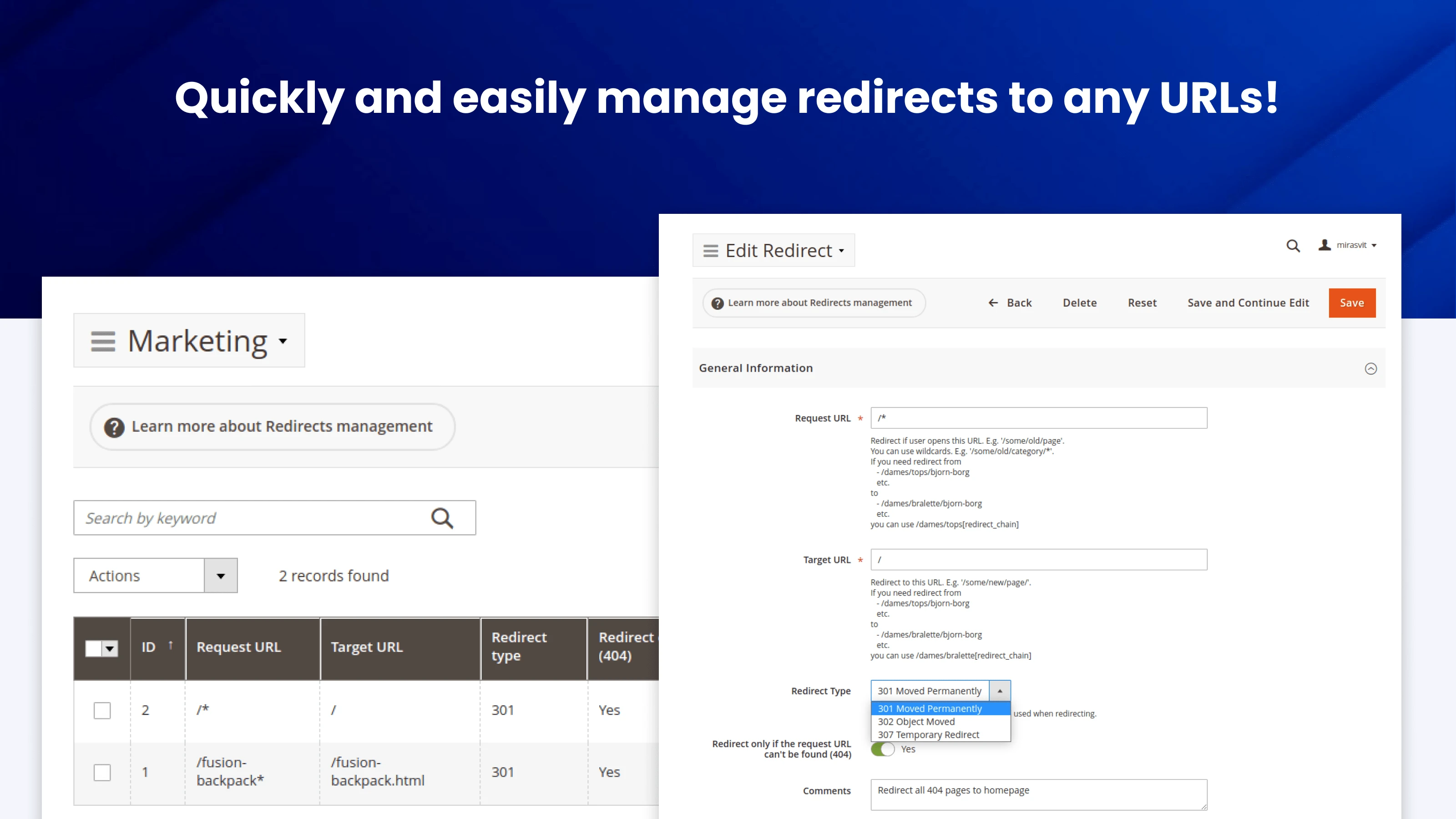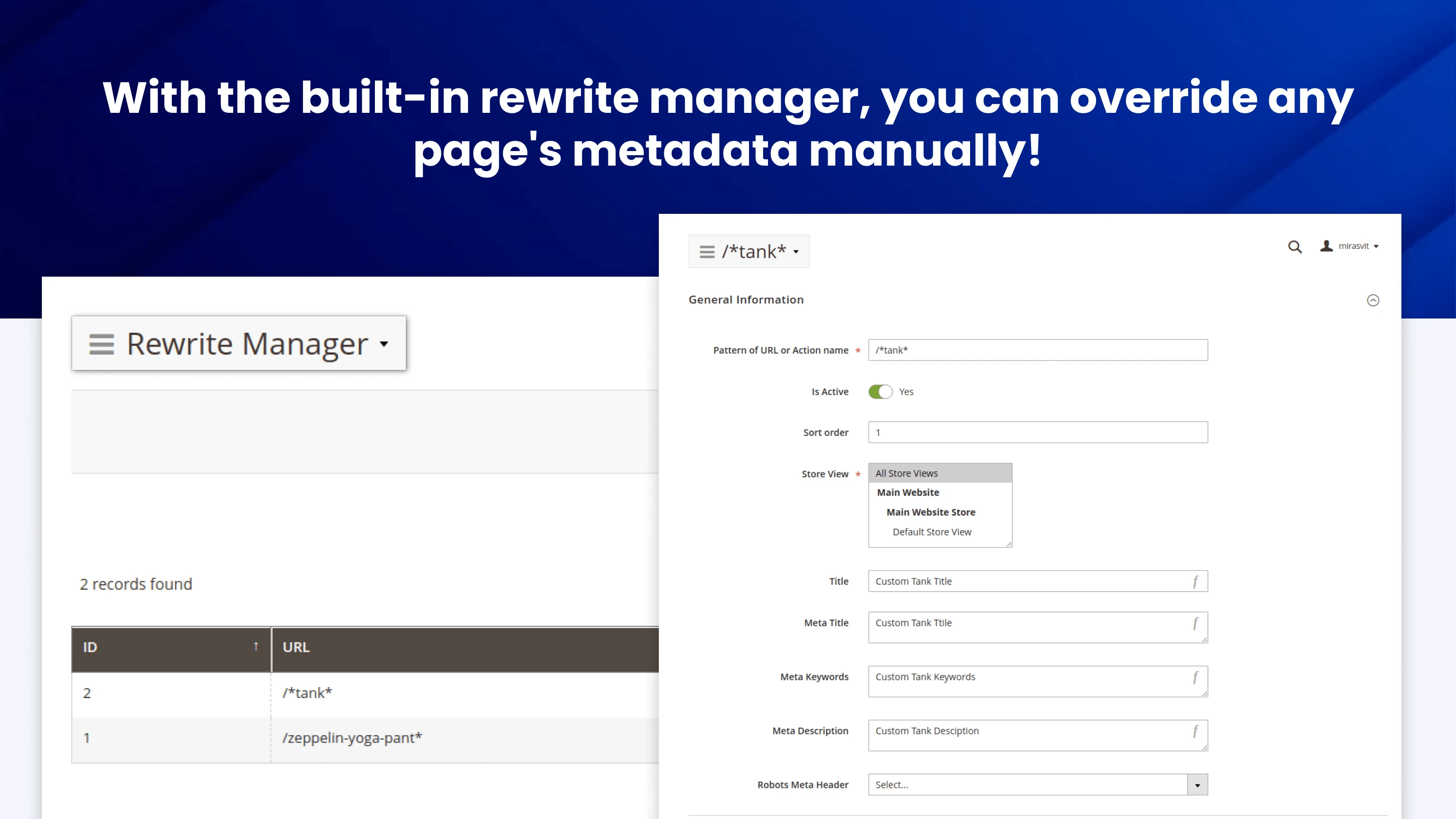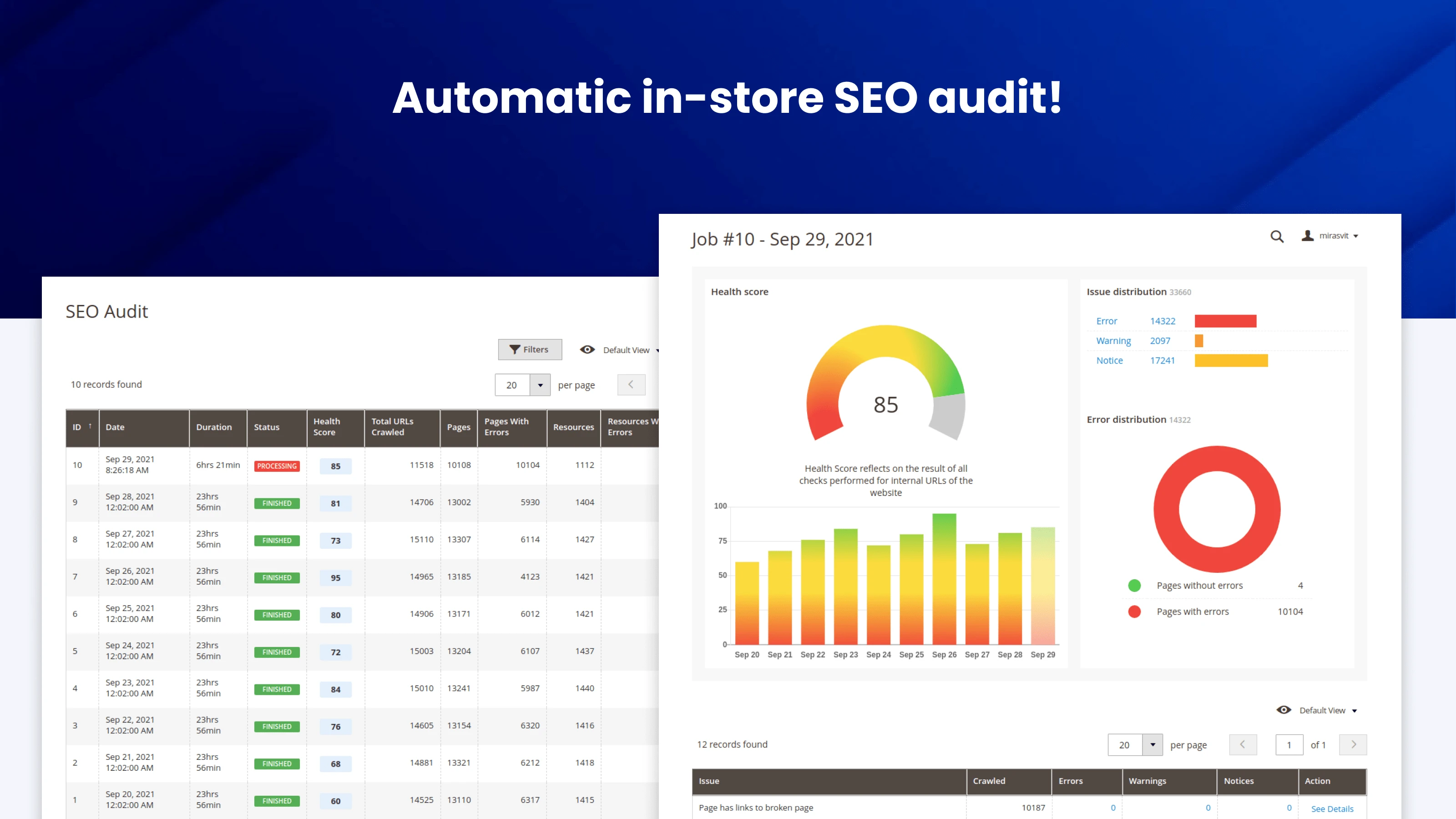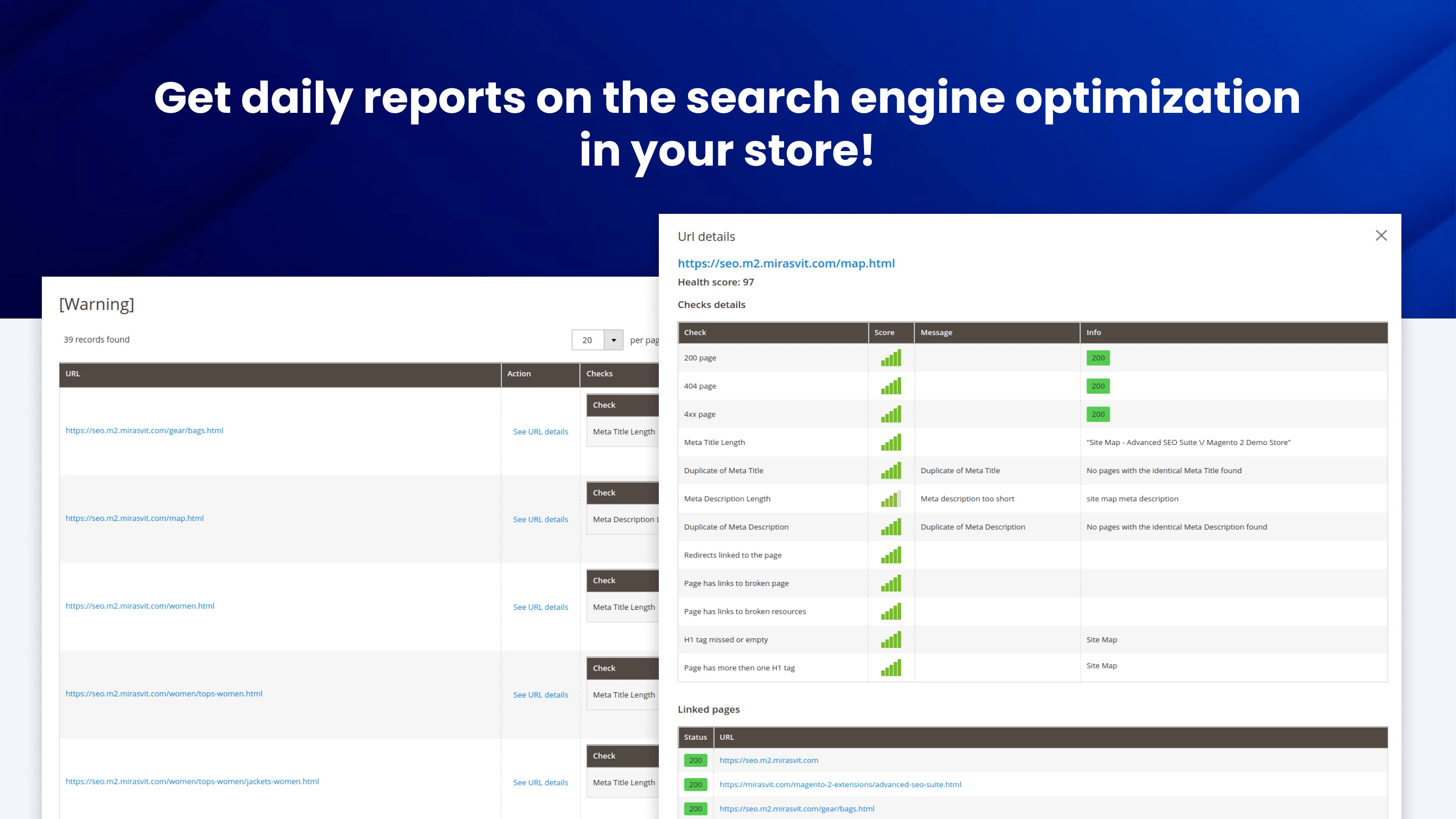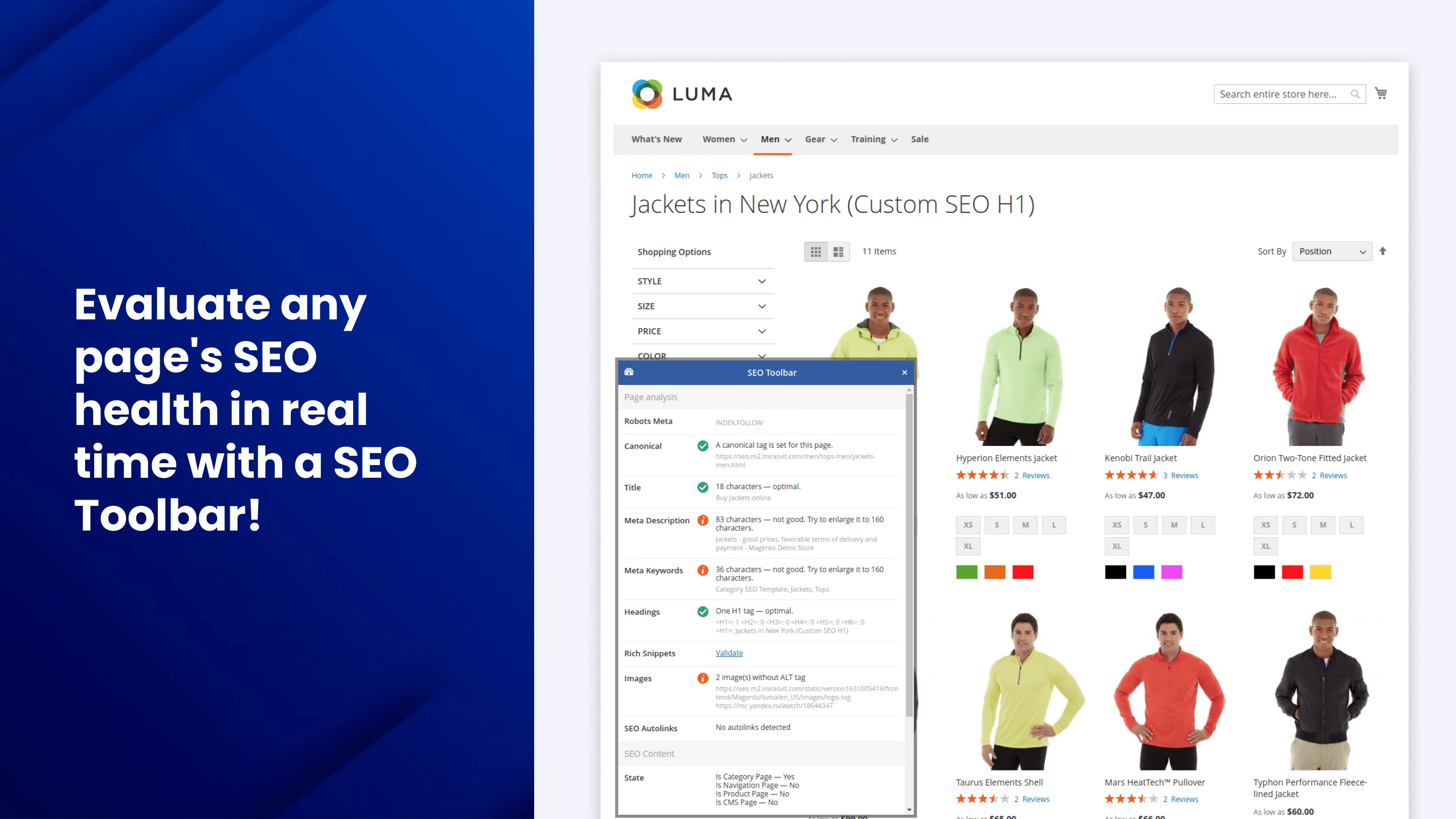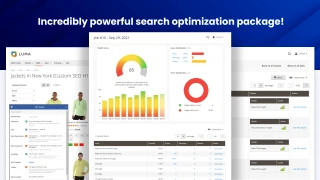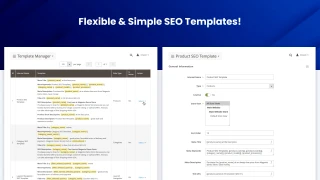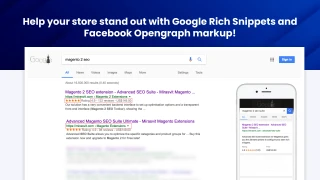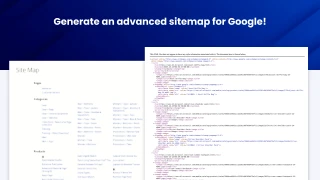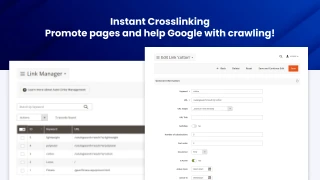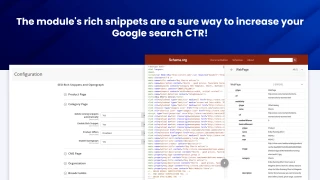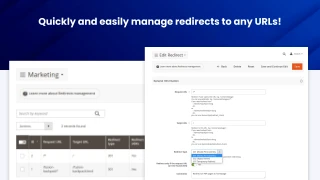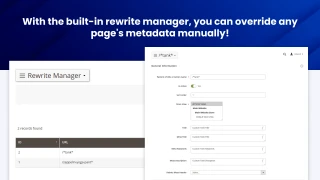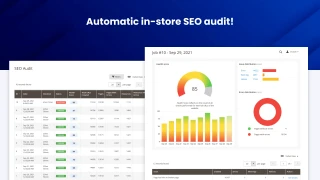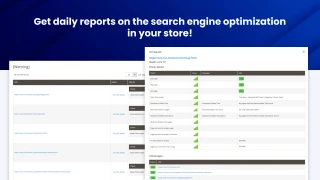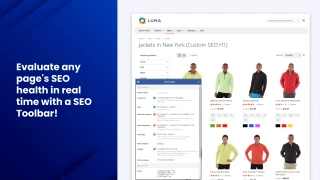 What are the benefits of this module compared to the default Magento functionality?
Default Magento:
The Default Magento functionality allows you to define a common template for meta tags in Stores > Configuration > Catalog > Catalog > Product Fields Autogeneration. This template will be used when creating a new product.
However, it does not allow you to change meta tags for existing products, and does not work for categories and the results of layered navigation.
Our extension:
Our module allows you to automatically generate meta tags for products, categories, results of layered navigation, and 3rd party pages. This integrated approach has proven itself well when you need to change the meta tags of many objects at one time.
Additionally, our module allows you to use 'variables' based on product attributes. For example, you can easily add color and size to the name of each product using the pattern in the meta tags templates: [product_name] - [product_size] - [product_color]. Now each product will have its own name, color and size.
You can also create another template for products and apply it to products with specific conditions. For example, for products of one category or one brand, you can have one template, and for other products apply a different template.
---
Main Advantages
Automatic generation of meta tags according to specified parameters
The functionality of our module allows you to use almost any attribute in the Magento meta tags templates. For example, in the name of the product, you can easily add the size of the product, its color, etc.
---
Flexible customization system
Get access to many templates for products, categories, navigation pages and CMS pages. In the settings of each template, you can easily specify under what conditions, and to which entities this template will be applied.
---
Change Meta tags for any specific page
Don't have enough filters to demarcate the use of templates? Use SEO Rewrites, which allows you to rewrite meta tags on a specific page, simply by specifying its URL.
---
SEO Description Block
With Advanced SEO Suite you can add SEO Description Block with promoted keywords, and specify the location where you want to add this block.
There are several options:
under a short description
under a full description
under a custom template
do not add automatically
In the latter case, it means an independent call of this block from the template.
---
FAQ
How do I add meta tags in Magento?
It is possible to add meta tags in the Product / Category / CMS page settings, in the Search Engine Optimization section.
---
How can I change the home page meta tags in Magento?
You can change the meta tags of the home page by going to the Content > Pages. Then you need to go to the home page settings. The Search Engine Optimization section will contain editable meta tags.
---
How do I change meta tags in Magento?
You can change meta tags in Magento using the Mirasvit Advanced SEO Suite module. To do this, you need to go to: Marketing > Advanced SEO Suite > Templates > Add Template
You can create a template for changing meta tags on Product / Category / Navigation / CMS pages.
---
How do I add title tags and meta descriptions to pages in Magento?
To add a title and meta description to Magento pages, you need to go to Content > Pages. Next, you need to find the necessary page on the list of pages and go to its settings. Search Engine Optimization contains required fields which are named Meta Title and Meta Description.
Reasons to choose Mirasvit
Client focusing and satisfaction
These are our primary. A major portion of our new clients come from referrals from our existing clients. Our professional team of developers, marketers and support staff have invested the best knowledge and experience in the field into our work, so you know you can come back to us again and again.
Remarkable support
One year free and high quality support. We go to great lengths to provide maximum satisfaction with every module you have purchased in our store. By helping you with installation, configuration, answering your every question, we do all our best to eliminate any possible problems.
Risk-free Investment
30-days money back guarantee. If you are not satisfied with our extension performance for any reason, we provide a full refund.
Constant improvements and upgrades
We constantly add new features to all our modules, and are always interested in hearing your opinion and implementing your suggested features in our future developments.
Comprehensive Documentation
We provide an expanded user guide for every aspect of our extension, so you can find answers for all your burning questions.
Unencrypted source code of our products
You can customize extension according to your needs and requirements.
Usability and Performance
The Module is easy to install and upgrade, just follow our step-by-step user guide.
Safe Magento updates
No core modifications. Just use the composer or copy the extension files to the root directory of your store.