Magento 2 Shop By Brand
Of all the characteristics by which potential customers can search for products, the brand name remains arguably the most consistent and dependable. When shopping for items online sight unseen, customers are especially likely to seek out brands they are already familiar with.
The Shop by Brand extension presents brands in a coherent, harmonious layout in each Magento store, allowing brands to essentially sell themselves.
Let brands sell themselves
Maximize branded SEO traffic with landing pages for each brand
Introduce new brands in a seamless fashion using Featured brands
Add banners and descriptions to each brand page to attract and engage your customers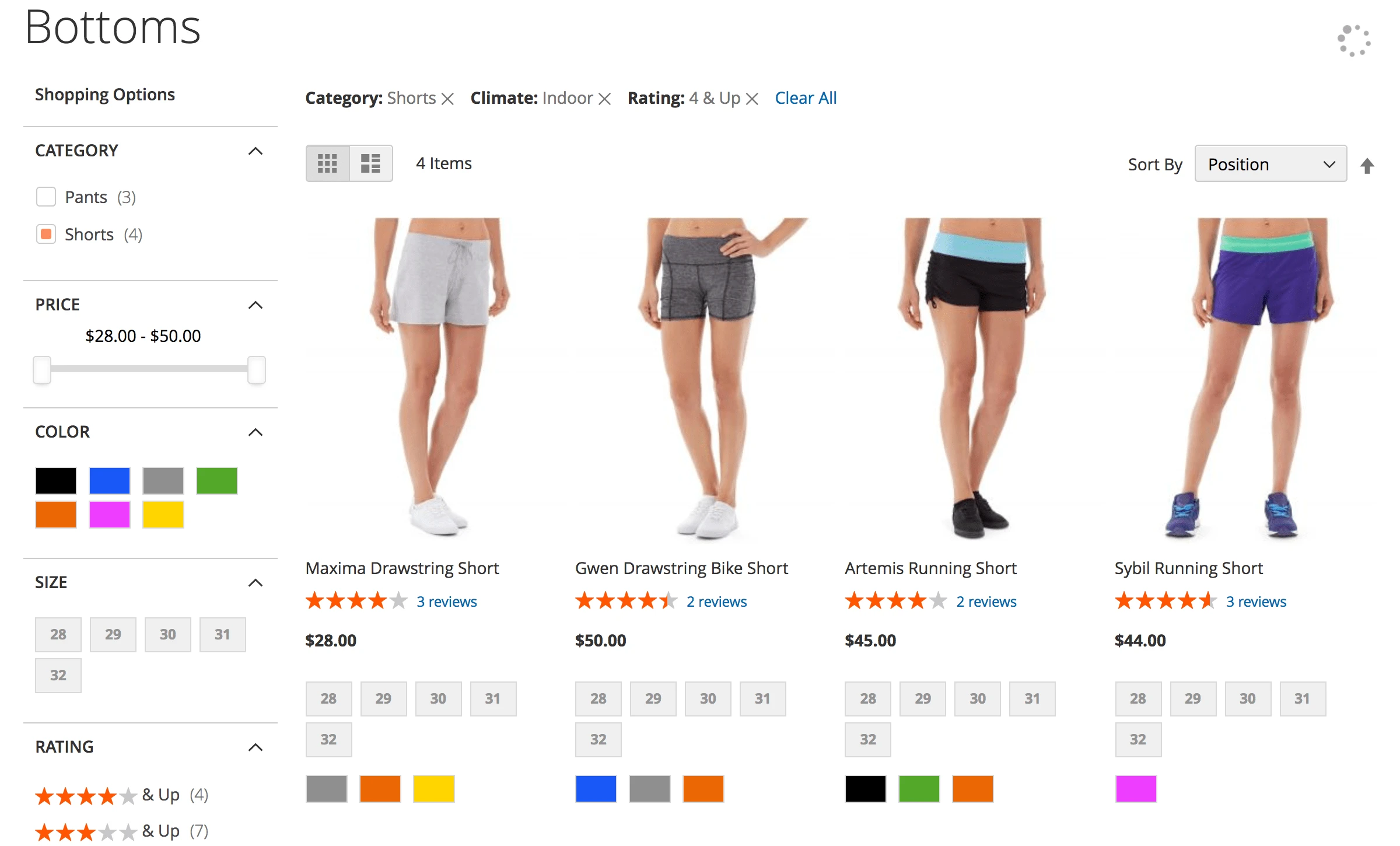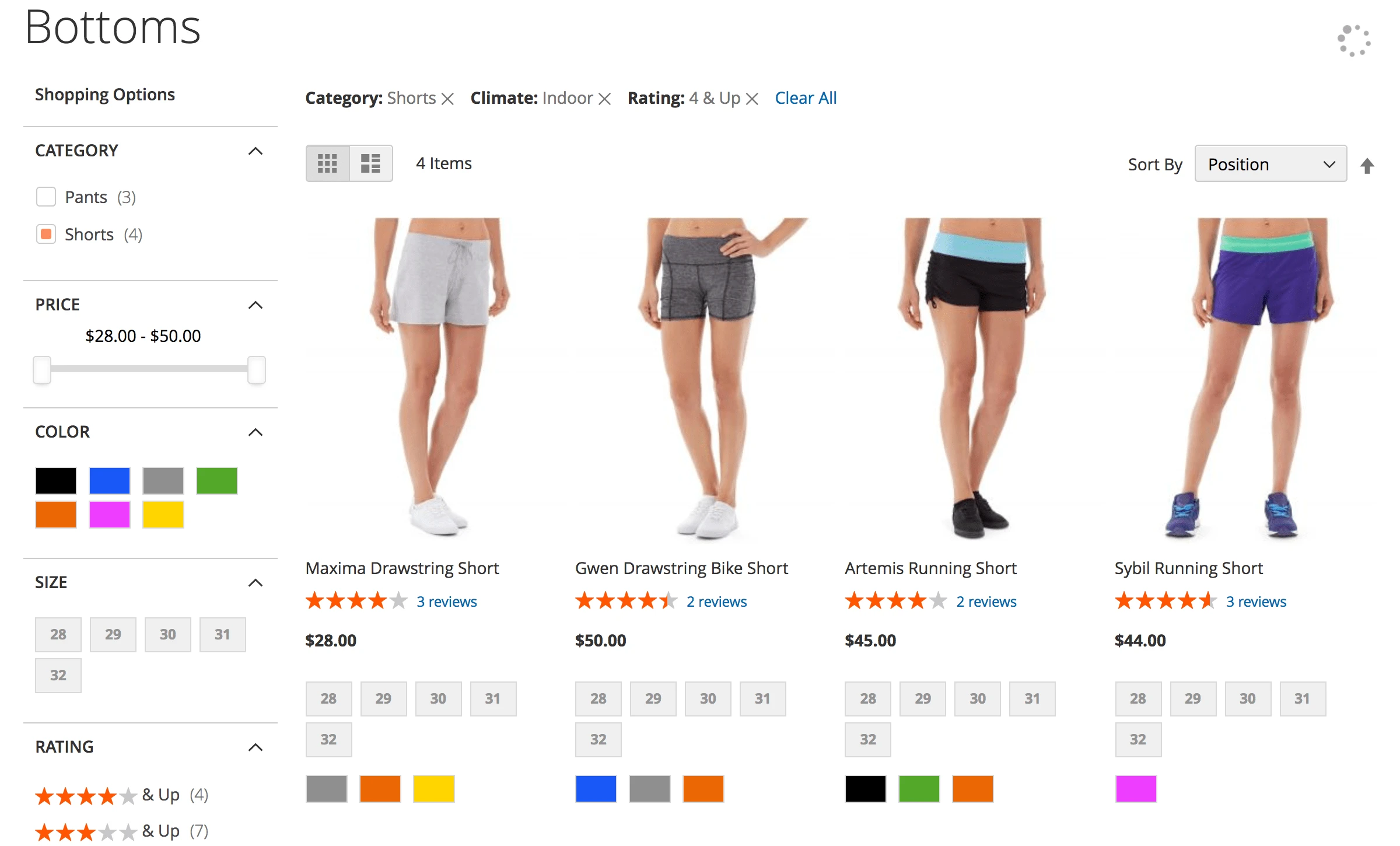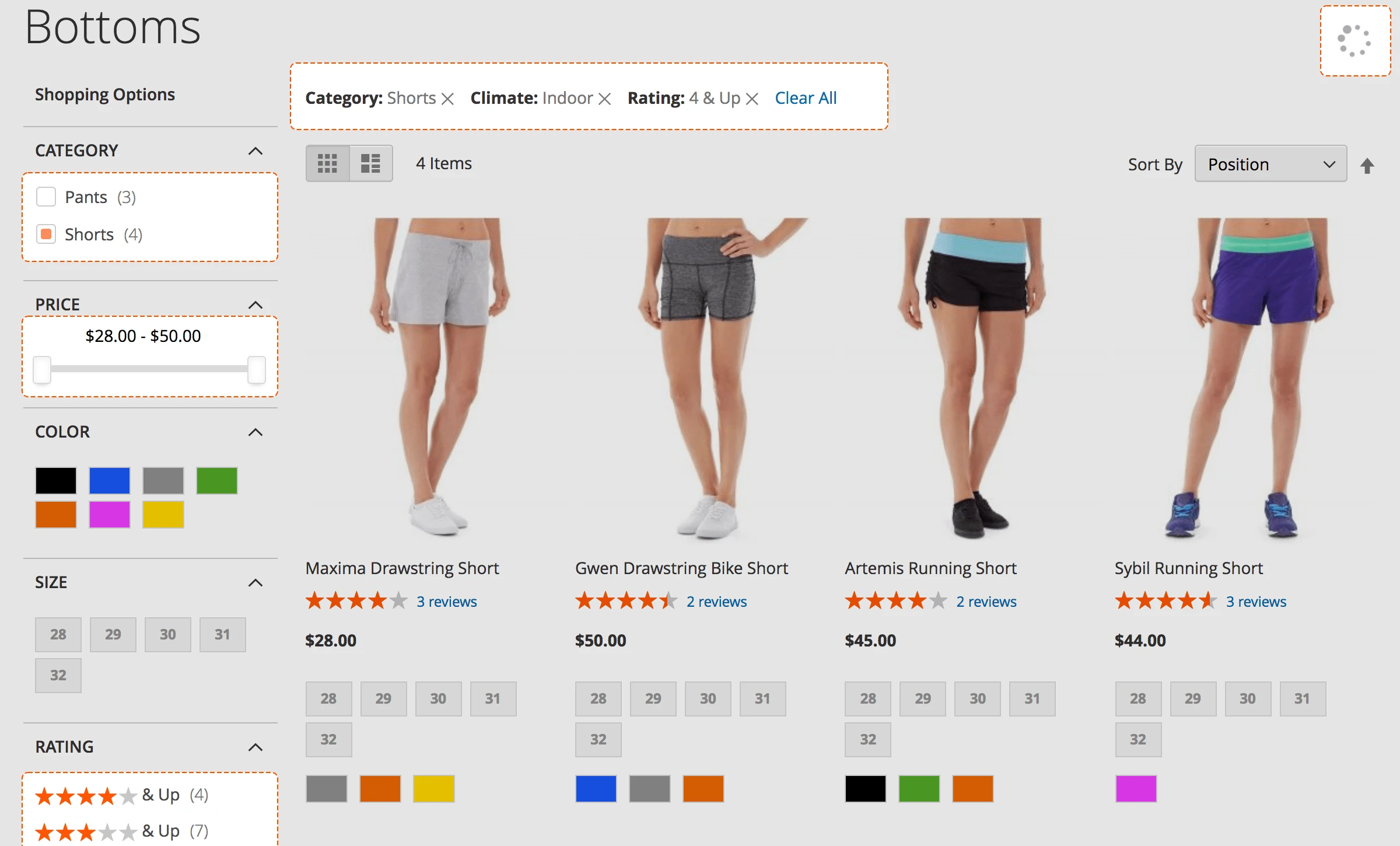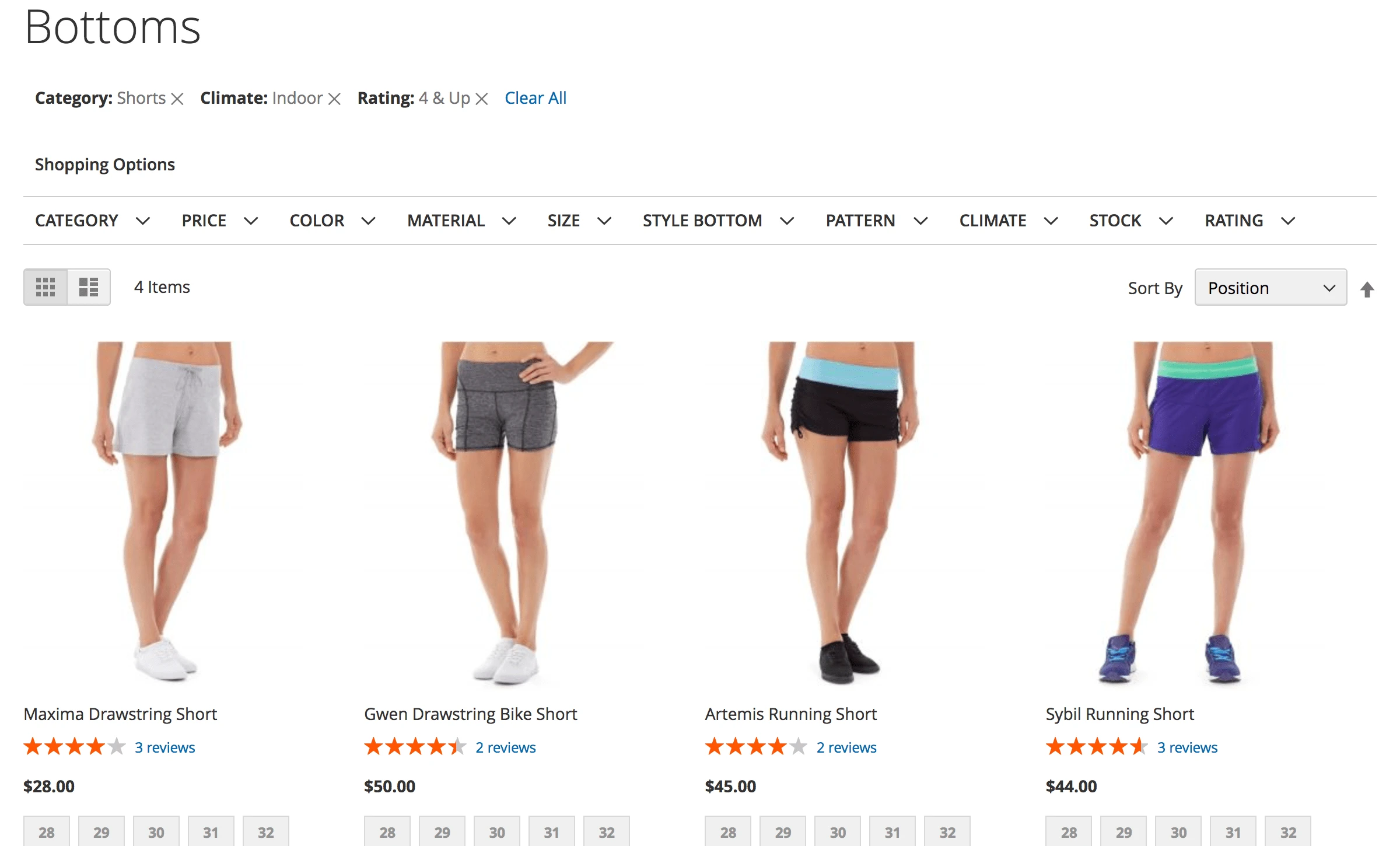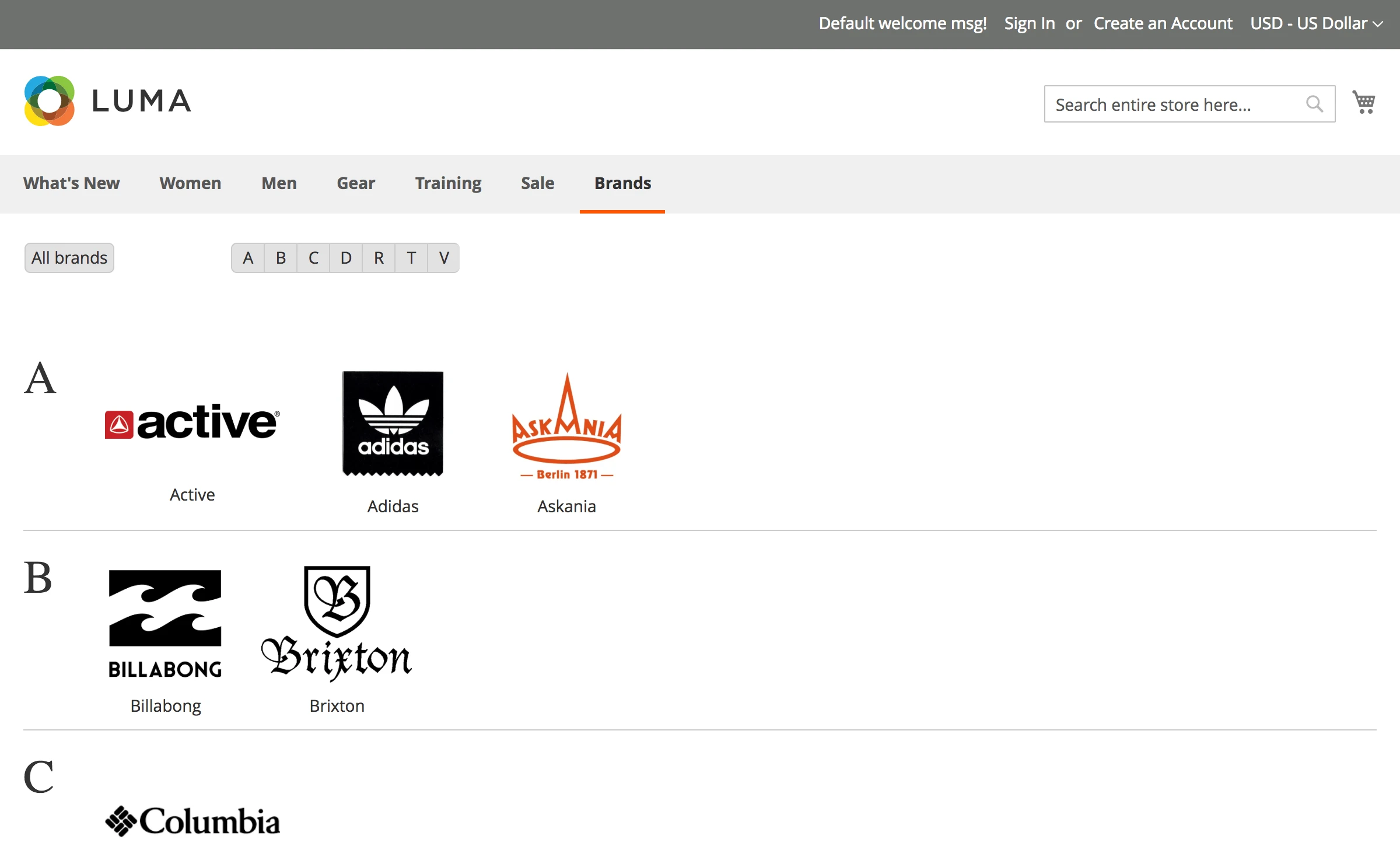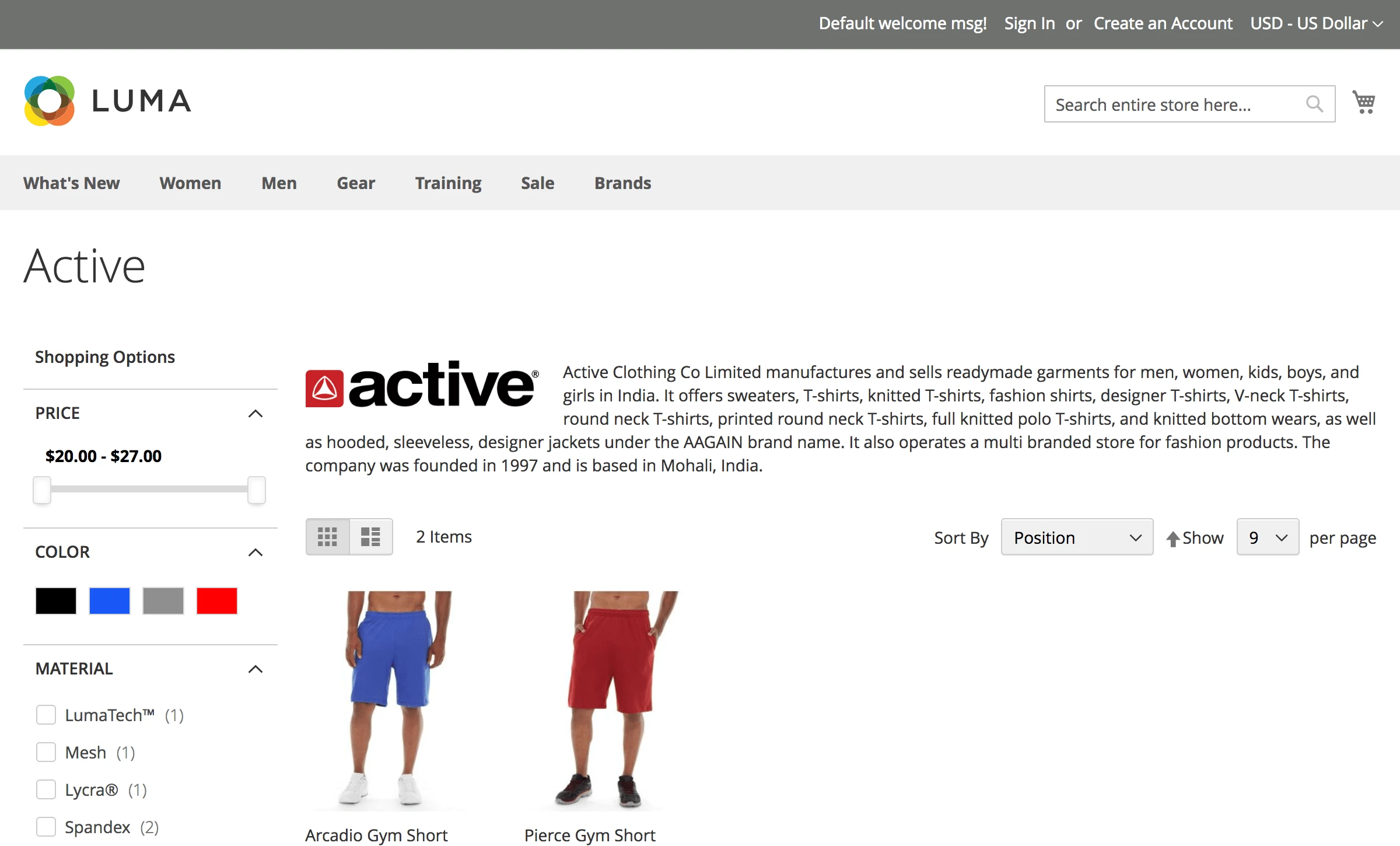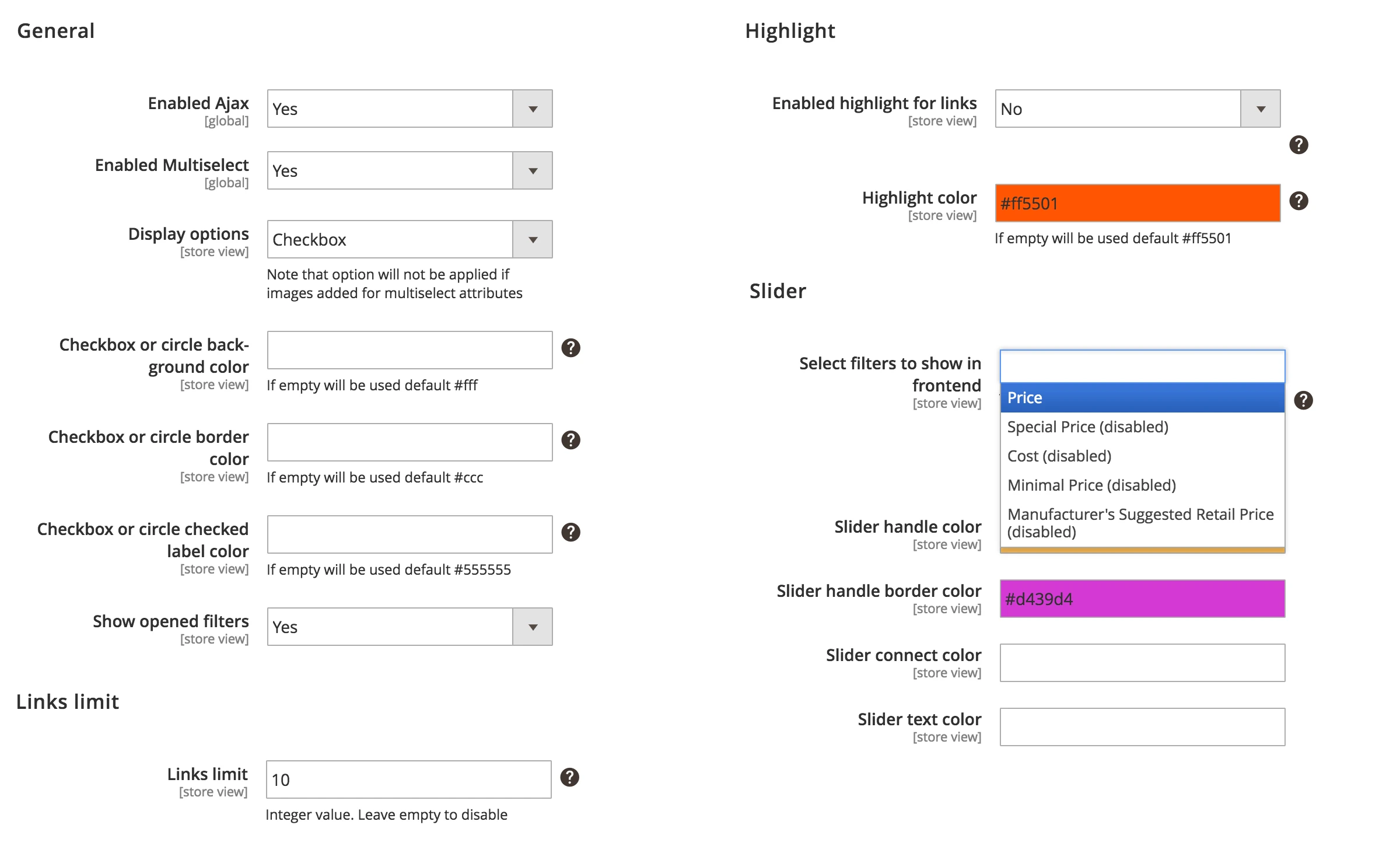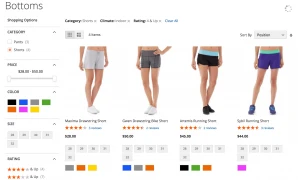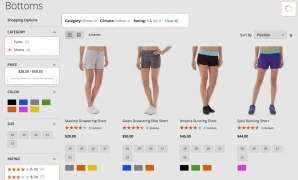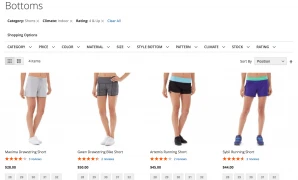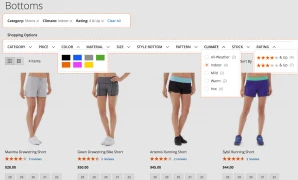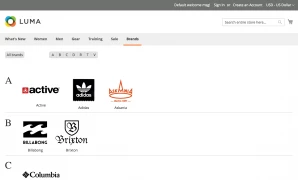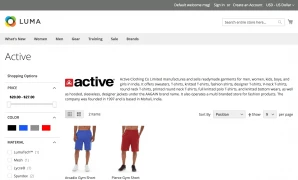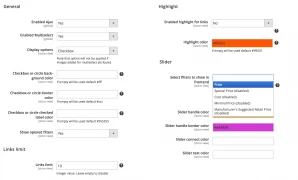 Based on a study by Onbuy.com, as a general rule, more than 70% of consumers take familiar brand names into consideration when determining whether to make a purchase. In this regard, familiarity is tantamount to value and an opportunity to greatly increase revenue. A recognizable logo or tagline delivers an expectation of quality for online shoppers who lack the time or extra disposable income to spend taking risks on new or alien branded products.
The Shop by Brand extension simplifies the online shopping experience for customers searching for particular brands, allowing those brands to essentially sell themselves without additional recommendations in place.
---
Main Advantages
All-brands search with the A-Z filter
The A-Z filter lets you list each of your brands on their own separate pages which makes them easier to locate in a search. If a customer clicks on a particular brand logo, they will automatically be brought to a page hosting all listed products supplied by that brand, and the qualities each possesses.
---
Slider with featured brands
The featured brands function helps introduce new brands into your online shop in a seamless fashion so that customers can branch out into new labels at their own convenience.
The horizontal slider across the home page clearly displays each brand name and its company logo in alphabetical order. Upon clicking on every icon, you are brought to the brand description page.
---
Separate page for each brand
The Magento Shop by Brand extension creates a separate page for each brand, which features background information on the brand, its company history and most noteworthy characteristics. Below the detailed brand description, there are visual depictions of the individual items for sale, accompanied by their name, price and customer ratings.
Customers are able to filter products by different categories or attributes and find the product they're looking for.
What's more, such brand pages are good for SEO, as they attract branded SEO-traffic.
---
SEO-friendly URL and unique metadata
The brand listing page and brand detail pages all feature custom metadata and SEO-friendly URLs, and the updated layered navigation helps prevent content duplication which can overwhelm and hinder search engine optimization.
---
Brand logo and description on product pages
Brand logos on store pages help bolster attention to the sites and encourage more purchasing activity from shoppers. Descriptions on product pages inform shoppers about product characteristics.
---
FAQ
What is Shop by Brand?
Magento 2 Shop by Brand is an extension where e-commerce vendors can organize their online stores according to commercial brands by which customers can seek out products from their favorite companies and manufacturers in a timely and efficient manner.
---
Why is Shop by Brand so important?
Shop by Brand is such an important feature because it minimizes the amount of time it takes for brand-conscious potential customers to locate the exact item they've been seeking, with comprehensive product explanations and a logical flow of information, enabling increased levels of customer loyalty and conversion rates, and a reduction in abandoned cart rates.
---
How to add Shop by Brand in Magento?
The Shop by Brand extension is part of the Layered Navigation extension available through Mirasvit in either Community or Enterprise edition, depending on your own commercial needs and capacities.
Reasons to choose Mirasvit
Client focusing and satisfaction
These are our primary. A major portion of our new clients come from referrals from our existing clients. Our professional team of developers, marketers and support staff have invested the best knowledge and experience in the field into our work, so you know you can come back to us again and again.
Remarkable support
One year free and high quality support. We go to great lengths to provide maximum satisfaction with every module you have purchased in our store. By helping you with installation, configuration, answering your every question, we do all our best to eliminate any possible problems.
Risk-free Investment
30-days money back guarantee. If you are not satisfied with our layered navigation extension performance for any reason, we provide a full refund.
Constant improvements and upgrades
We constantly add new features to all our modules, and are always interested in hearing your opinion and implementing your suggested features in our future developments.
Comprehensive Documentation
We provide an expanded user guide for every aspect of our layered navigation extension, so you can find answers for all your burning questions.
Unencrypted source code of our products
You can customize layered navigation extension according to your needs and requirements.
Usability and Performance
The Module is easy to install and upgrade, just follow our step-by-step user guide.
Safe Magento updates
No core modifications. Just use the composer or copy the layered navigation extension files to the root directory of your store.