How to use Magento Advanced Search to search by attributes?
Magento advanced search is a standard feature for Magento CMS of Community and Enterprise editions. The main objective of Magento advanced search is to enable it to search for a product by several attributes. It looks like a separate page with a few lines to enter a query or to select one of the options. On the page of Magento advanced search only those attributes that are marked in the administrative interface for use in advanced search will be shown.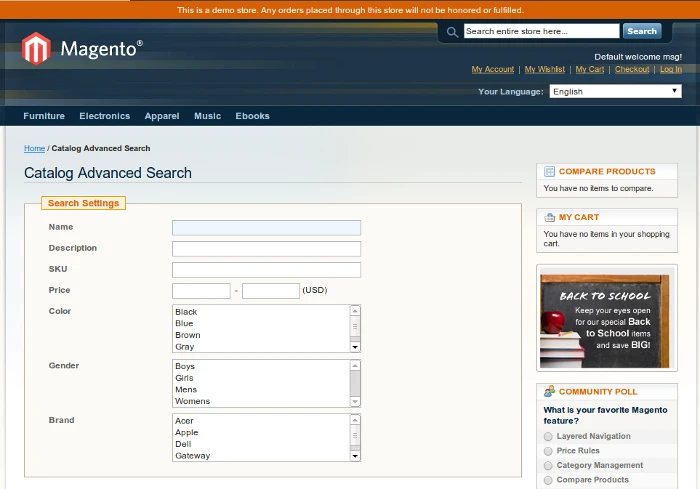 How to add an attribute to the Magento advanced search? For this go to: Catalog > Attributes > Manage Attributes, find the attribute in the list and open it for editing. Then find a block Frontend Properties and in the field "Use Advanced Search" set it to "Yes." Save the changes.