Magento 2 Cookie Consent
You need cookies in order to run an online store and advertise your business successfully. However, online privacy legislation often demands that you ask for explicit consent to use non-essential cookies from your visitors.
Magento Cookie Consent lets you receive and store visitors' consent to use cookies or specific cookie groups on their end.
Ask your visitors for cookie consent
Lock the screen before consent
Create cookie groups
Add new cookies
Store received consent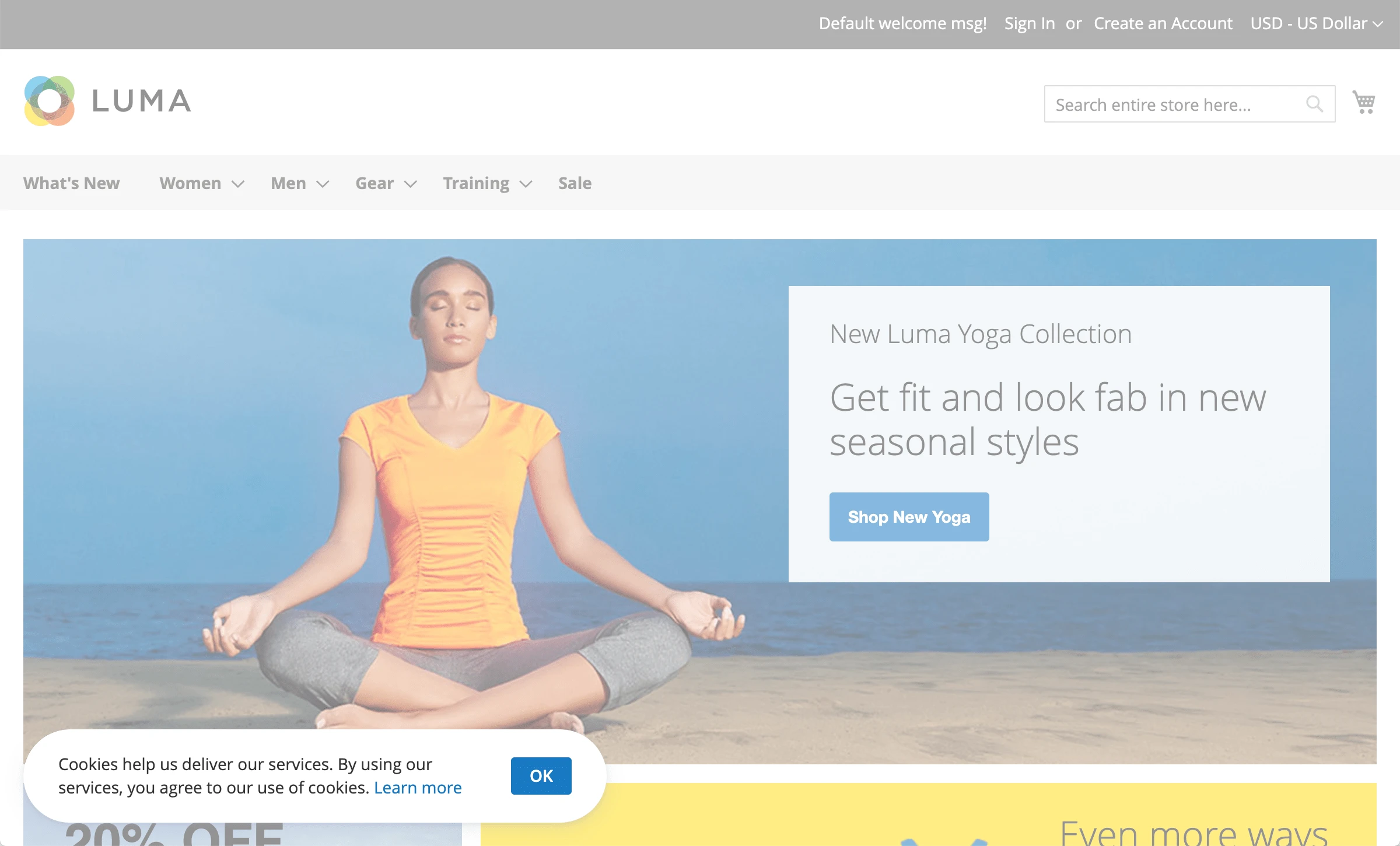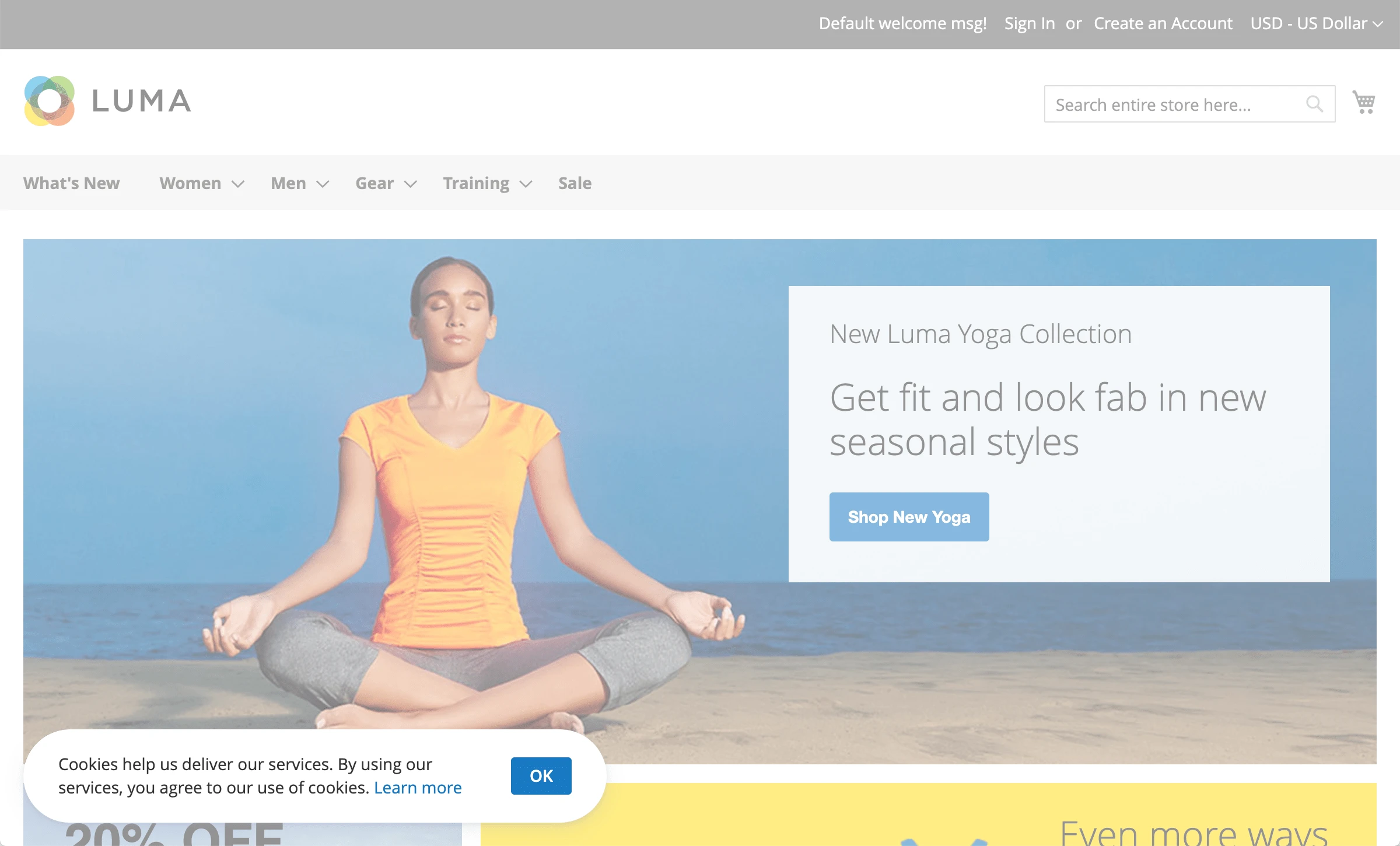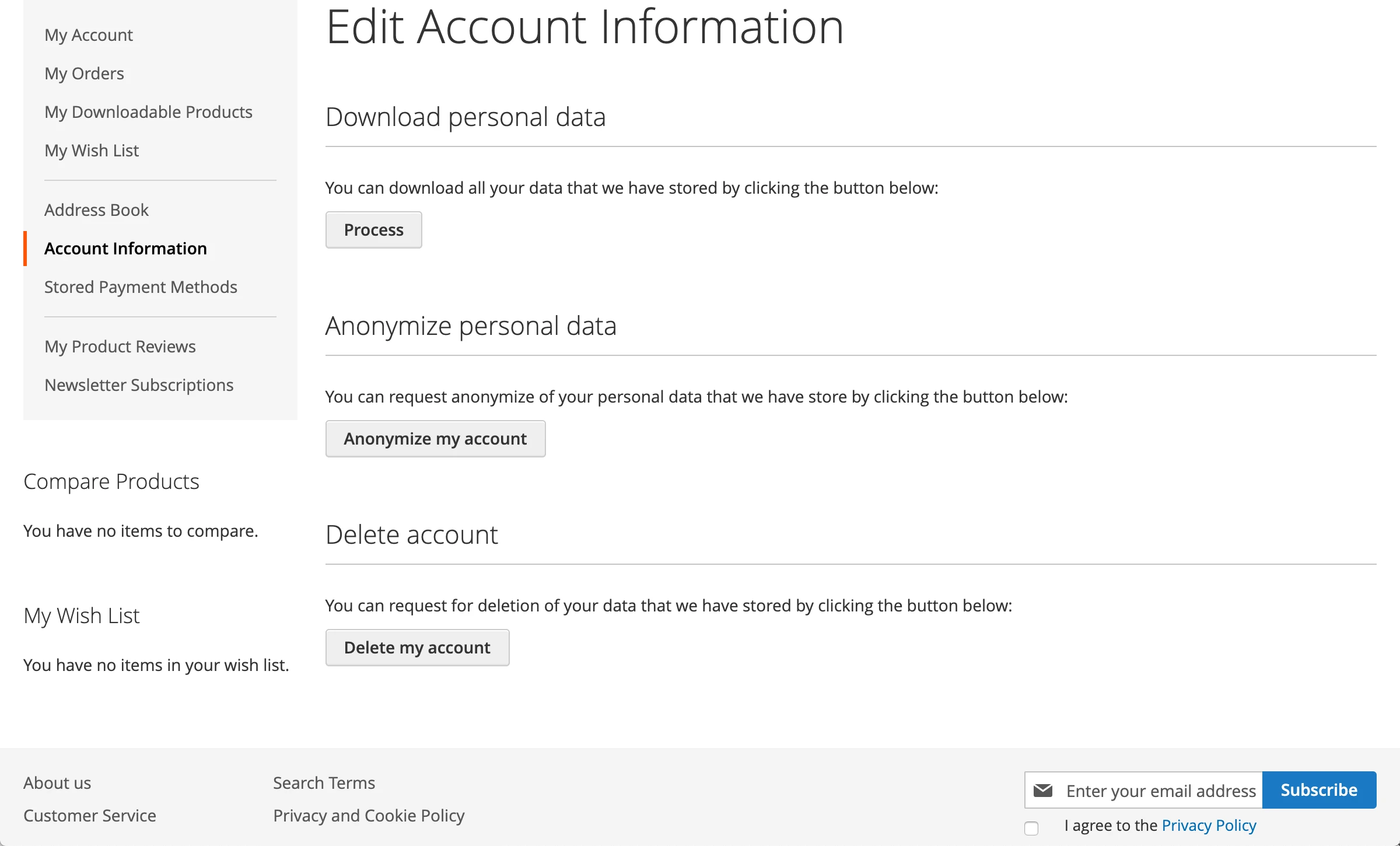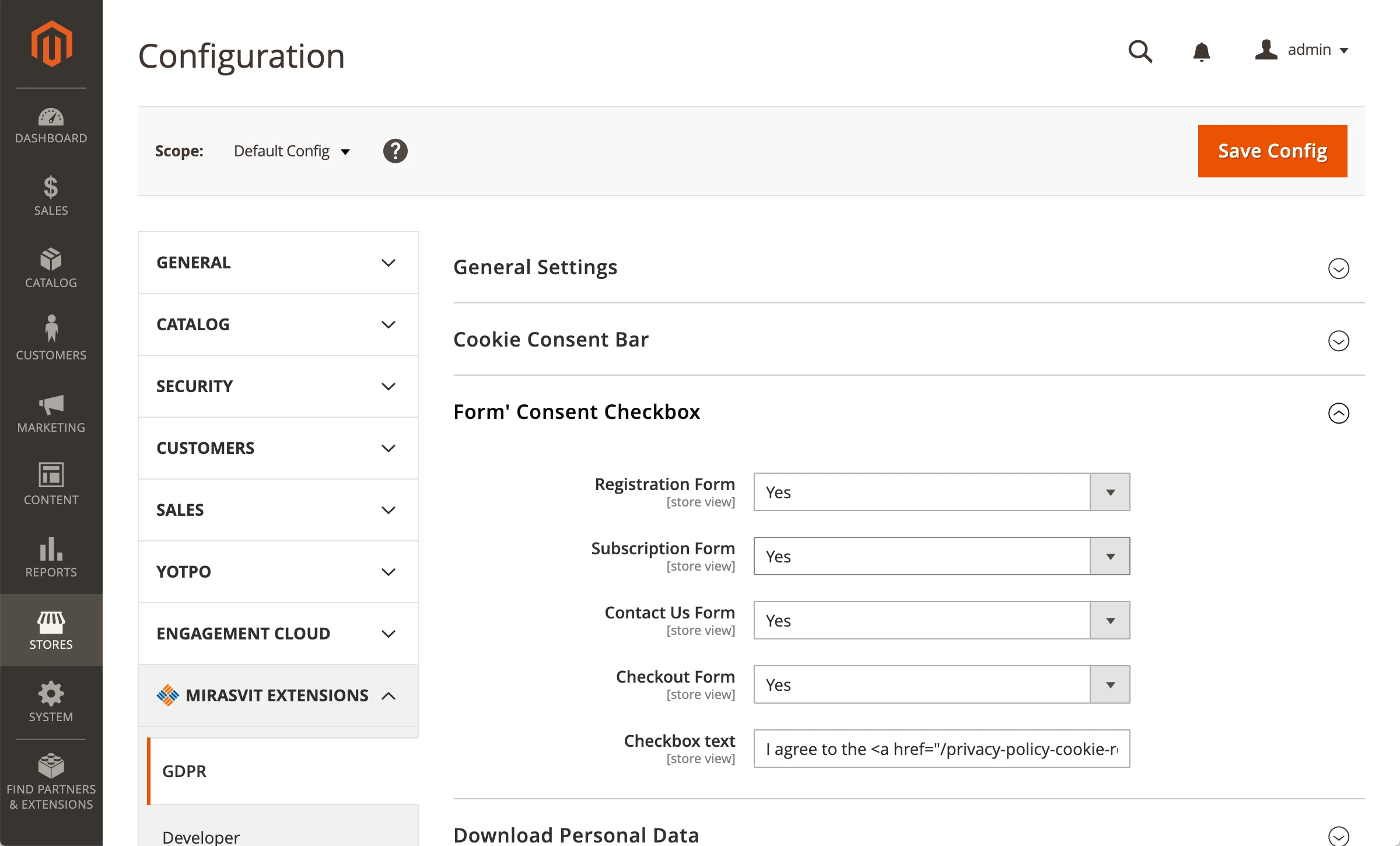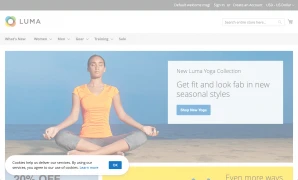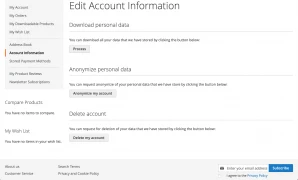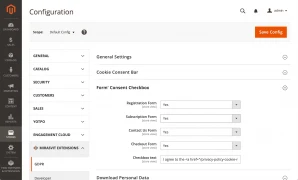 Business Value
Opportunity: Cookies are an essential part of any web site. Among other things, your online store uses them to save products in a cart, store passwords, or track your customers' behavior.
Problem: You must receive a visitor's explicit consent to use non-essential cookies and store it in order to comply with modern privacy regulations such as GDPR.
Solution: Magento Cookie Consent lets you ask visitors for consent to use cookies, customize which cookie groups they can accept individually, and store their consent in the backend.
How It Works
This feature displays a pop-up banner asking for cookie consent on the first visit. Visitors can accept all cookies outright or choose which cookie groups they allow your site to use. Their consent is then stored in your dashboard.
---
Main Advantages
Lock the Screen Before Consent
You may need your visitors' explicit consent before you can let them do anything meaningful on your site. This feature can lock them out of the site before they accept cookies.
Create Cookie Groups
You can split the cookie files among several groups. That way you can differentiate between essential and non-essential cookies as well as let your visitors better customize their browsing preferences. For example, they can disallow your site to use marketing cookies but allow it to use Google Analytics.
Add New Cookies
If you add new extensions or tracking tools, your site starts using more cookies. You can add them to the list in your dashboard.
Store Received Consent
You must store your visitors' cookie consent in order to comply with some privacy regulations. This feature automatically records all received consent and stores it in the dashboard.
---
FAQ
Where will the cookie banner appear?
It will appear on any page the visitor loads first on their original session.
Is Magento Cookie Consent enough to comply with GDPR, CCPA, and other privacy regulations?
We can't answer that, as it depends on the particular laws that affect your business. If you aren't sure what kind of measures you have to implement, you should seek legal advice from a competent body.
Can I ask you how I should set this feature up on my store?
No, you can't. Mirasvit provides features that may help you to comply with privacy regulations but it's an inadequate substitute for a competent legal advisor.
---
The information on this page is not legal advice.
Reasons to choose Mirasvit
Client focusing and satisfaction
These are our primary. A major portion of our new clients come from referrals from our existing clients. Our professional team of developers, marketers and support staff have invested the best knowledge and experience in the field into our work, so you know you can come back to us again and again.
Remarkable support
One year free and high quality support. We go to great lengths to provide maximum satisfaction with every module you have purchased in our store. By helping you with installation, configuration, answering your every question, we do all our best to eliminate any possible problems.
Risk-free Investment
30-days money back guarantee. If you are not satisfied with our extension performance for any reason, we provide a full refund.
Constant improvements and upgrades
We constantly add new features to all our modules, and are always interested in hearing your opinion and implementing your suggested features in our future developments.
Comprehensive Documentation
We provide an expanded user guide for every aspect of our extension, so you can find answers for all your burning questions.
Unencrypted source code of our products
You can customize extension according to your needs and requirements.
Usability and Performance
The Module is easy to install and upgrade, just follow our step-by-step user guide.
Safe Magento updates
No core modifications. Just use the composer or copy the extension files to the root directory of your store.