Menu Manager Pro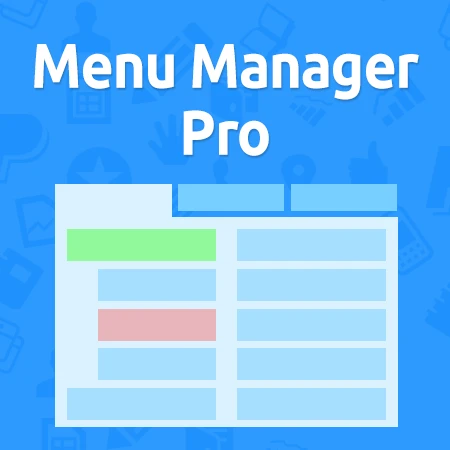 You are currently looking at the extension for Magento 1,
to switch to Magento 2
click here
This extension improves navigation in your store considerably and increases conversion. Now you will not be constrained within the frameworks of the tree structure of your catalog categories. You can arrange the menu so that your buyer can find the category, brand or page necessary for them quickly. Just look at the demo version and see how cool it is!
Screenshots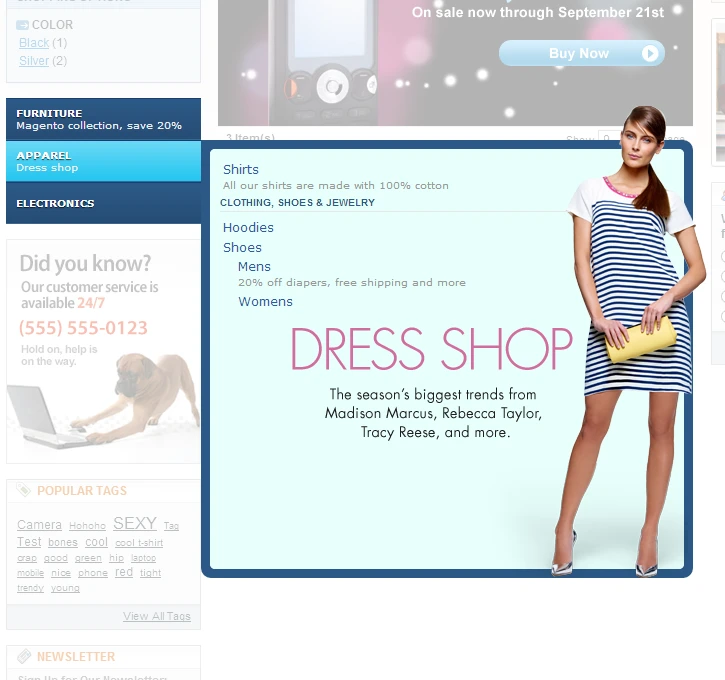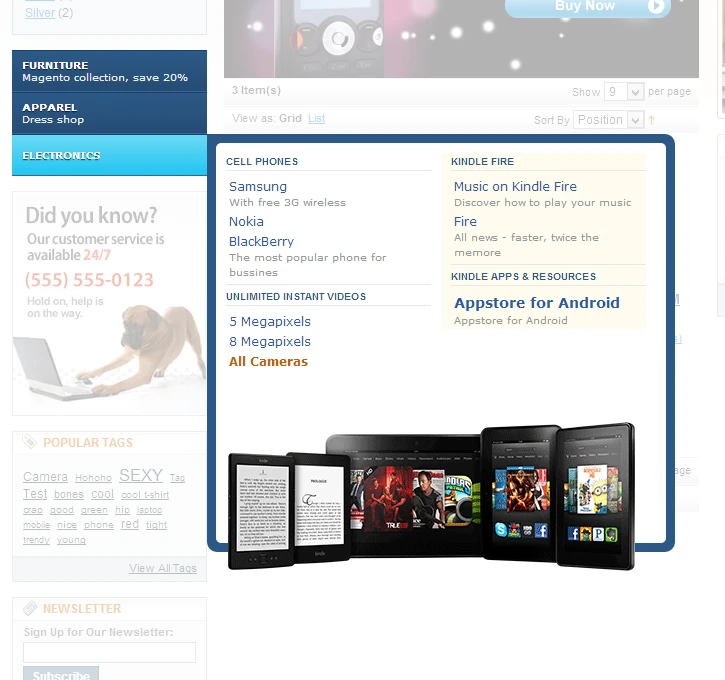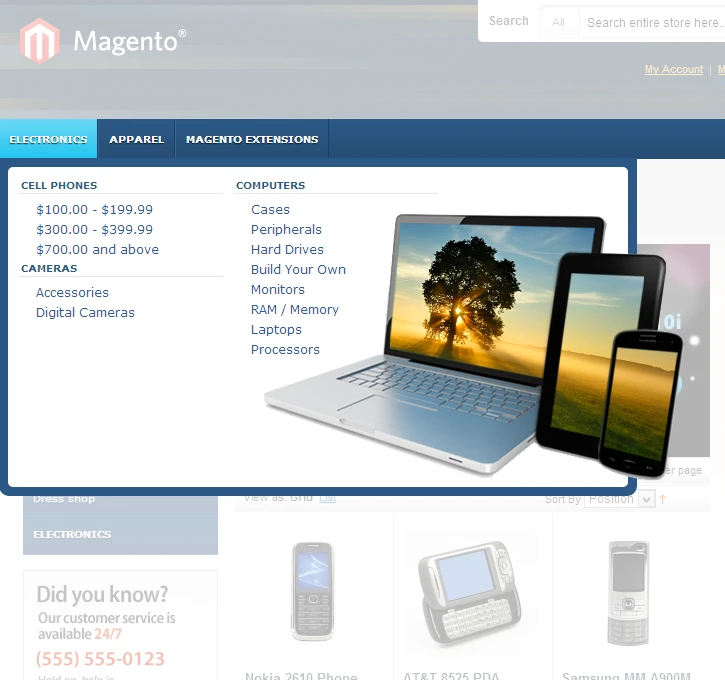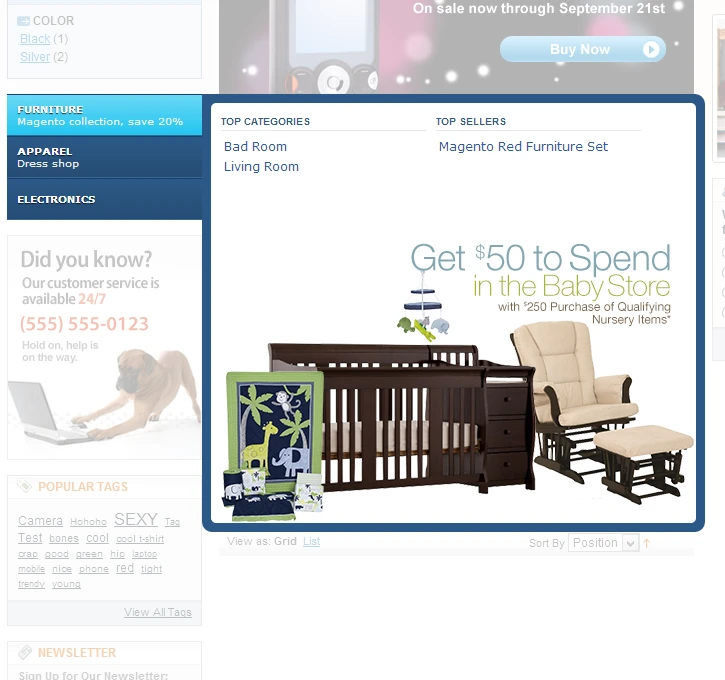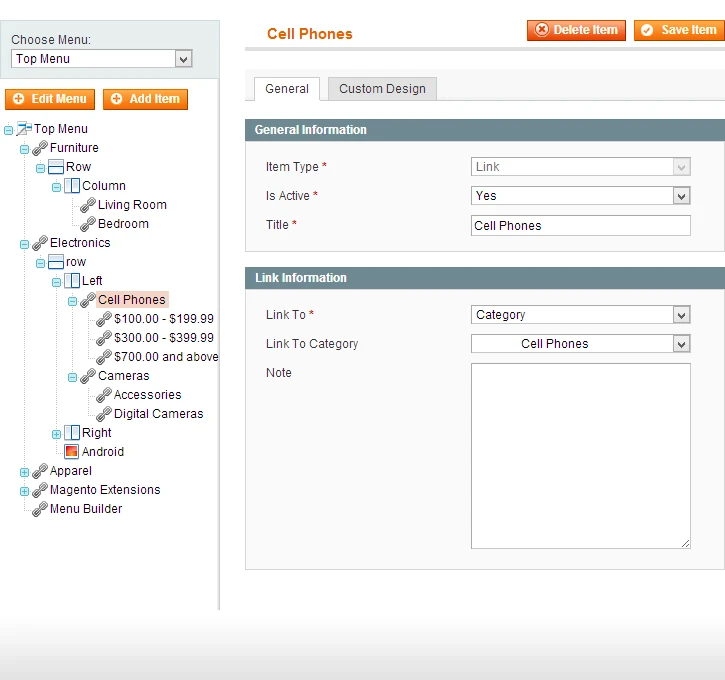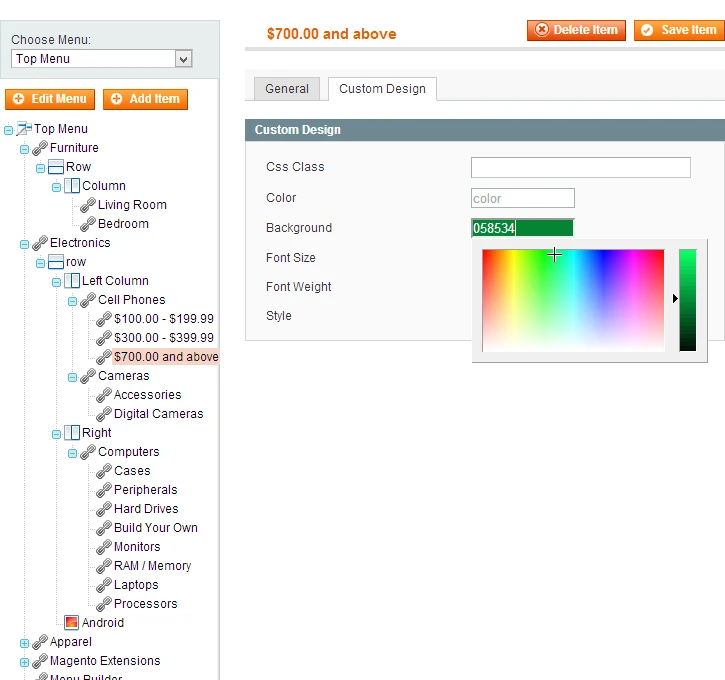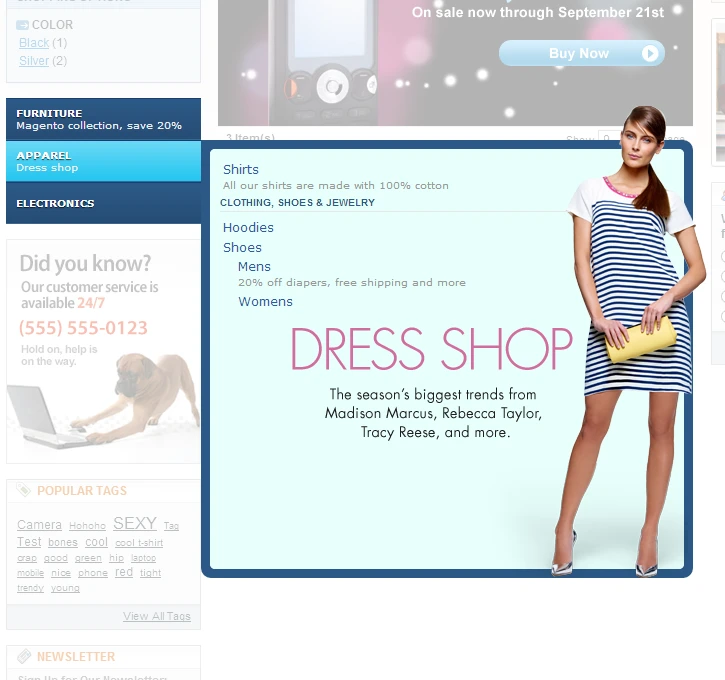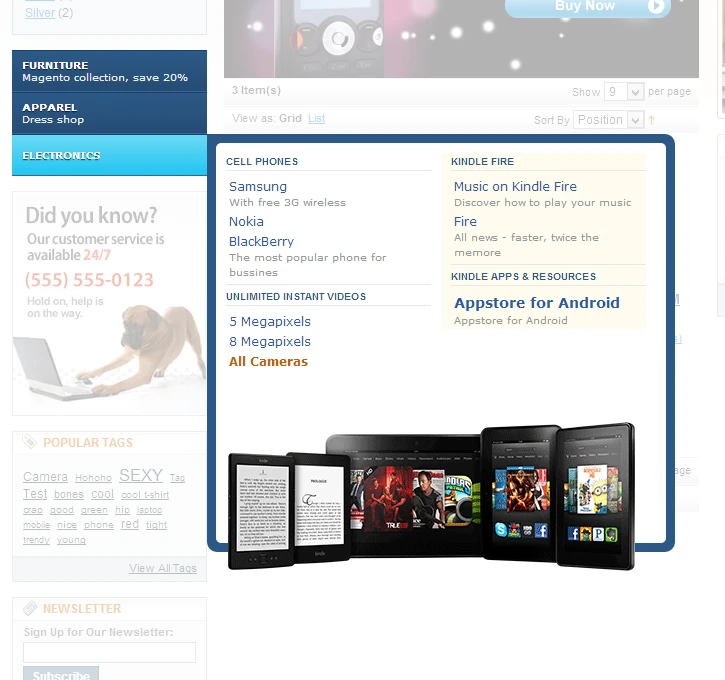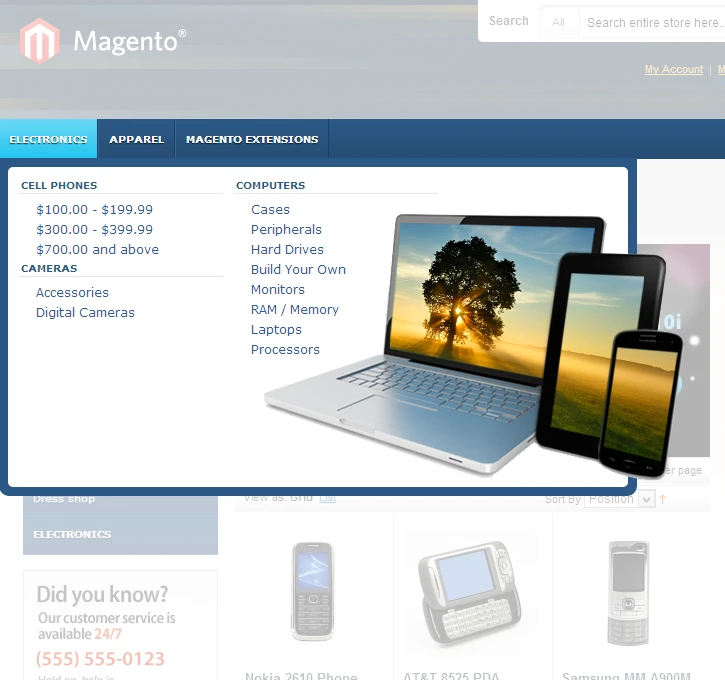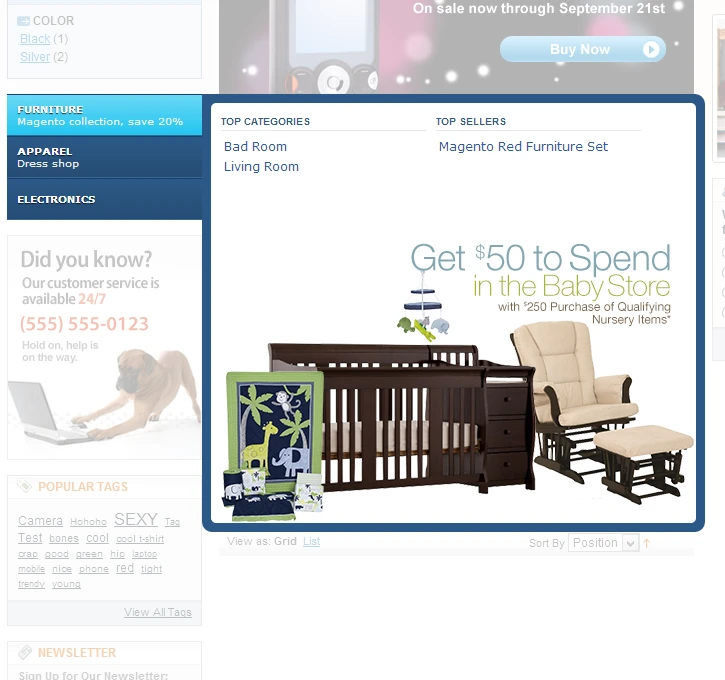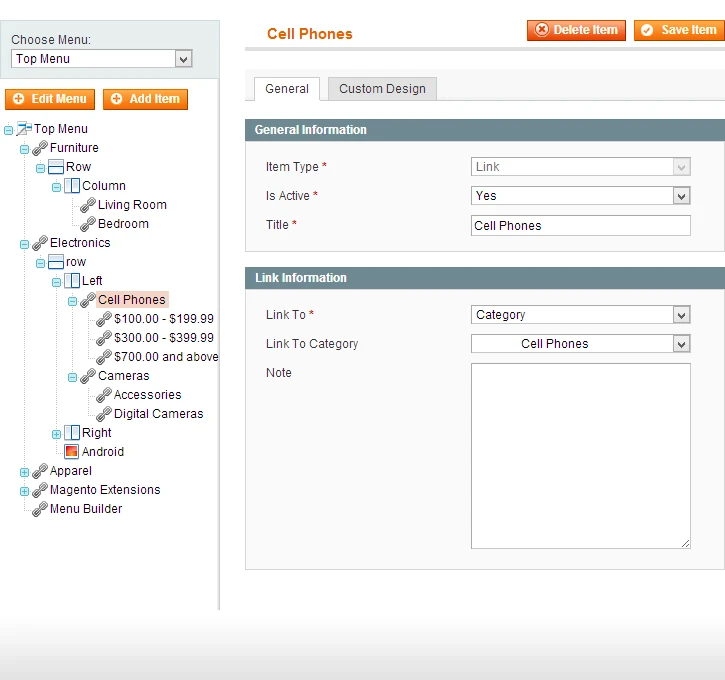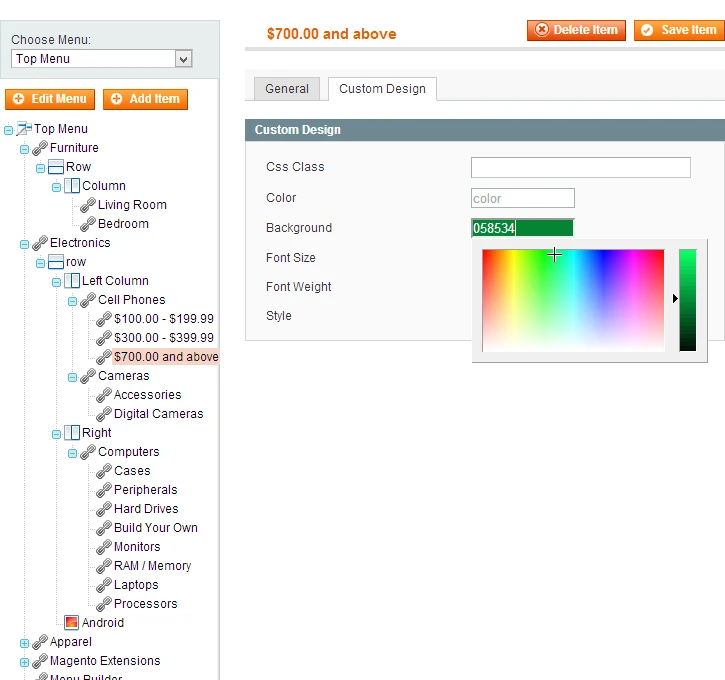 The menu is the most popular element in any online store. It is used by all visitors of the store. The more comfortable the navigation is in the online store, the quicker a user can find the products of interest, and the more sales an online store will have.
Key Features
Ability to create and manage an unlimited number of diverse menu
The extension has two themes for the menus
The ability to change the location of each menu in the online store
The ability to divide the menu into columns
The ability to add an image in the menu (banners)
Menu links can point to:

category
product
cms page
any store internal page
to an external page

Drag&Drop in the admin interface for easy menu control
Ability to control style options: size, color, background color
I would definitely recommend it very handy
Also installed: Advanced SEO Suite, Full Page Cache Warmer, Elastic Search Ultimate, Follow Up Email, Automatic Related Products, Google PageSpeed Optimizer, Improved Sorting and 10 more
Excellent Menu Manager Pro!!!
Module Manager Pro Menu very well programmed, Developers and Mirasvit support are very competent. We are Customer Mirasvit from 2 years ago. Congratulations, Mirasvit is excellent.
Very good extension for managing the Magento top menu. allows multiple styling formats and you can get the Amazon menu look on the site.
Also installed: Sphinx Search Ultimate, Advanced SEO Suite, RMA, Advanced Product Feeds, Full Page Cache Warmer, Advanced Reports, Elastic Search Ultimate and 11 more
knowledge base / articles
Emily
Verified Buyer
Ft. Pierce, United States
We needed a way to organize our articles and this worked great for our needs.
Also installed: Sphinx Search Ultimate, Knowledge Base, Advanced Reports, Follow Up Email, Elastic Search Ultimate
I purchased it but have yet to access it because of the cronjob...I installed it no problem.
Reasons to choose Mirasvit
Client focusing and satisfaction
These are our primary. A major portion of our new clients come from referrals from our existing clients. Our professional team of developers, marketers and support staff have invested the best knowledge and experience in the field into our work, so you know you can come back to us again and again.
Remarkable support
One year free and high quality support. We go to great lengths to provide maximum satisfaction with every module you have purchased in our store. By helping you with installation, configuration, answering your every question, we do all our best to eliminate any possible problems.
Risk-free Investment
30-days money back guarantee. If you are not satisfied with our extension performance for any reason, we provide a full refund.
Constant improvements and upgrades
We constantly add new features to all our modules, and are always interested in hearing your opinion and implementing your suggested features in our future developments.
Comprehensive Documentation
We provide an expanded user guide for every aspect of our extension, so you can find answers for all your burning questions.
Unencrypted source code of our products
You can customize extension according to your needs and requirements.
Usability and Performance
The Module is easy to install and upgrade, just follow our step-by-step user guide.
Safe Magento updates
No core modifications. Just use the composer or copy the extension files to the root directory of your store.