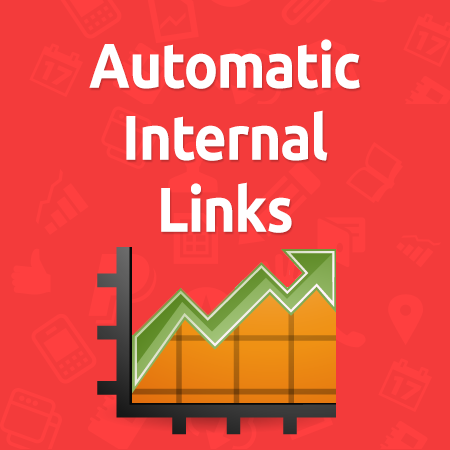 You are currently looking at the extension for Magento 1,
to switch to Magento 2
click here
Experts in SEO optimization agree that internal relinking is very important for the successful promotion of an online store. This module allows you to automatically create links by linking keywords and phrases to the promoted store pages.
Feature Highlights
Why is internal linking so important?
Internal linking enhances PageRank of the store;
Internal linking allows you to increase the importance of a certain page by a certain keyword;
Google indexes the store pages more quickly;
Relinking helps Google to determine the store niche;
An excellent solution to add the affiliate links to other sites;
Better User Experience.
Key options
This extension allows you to create an unlimited number of keywords and automatically associate keywords with any links

Search for keywords, and their replacement by the links can occur for the following blocks:

Product short description
Product full description
Category description
Text of CMS page
Text of CMS block

You can import the list of keywords and links from the CSV file
Ability to deny link creation inside certain tags
Ability to deny link creation for some pages or group of pages
Ability to limit the number of links on the page
Ability to set the order of links on the page (First, Last, Random)
You can set the attribute target for the link (for example, blank and the link will open in a new window), and the attribute nofollow
Support of AW Blog
You can easily add links to any block or template in your store by using the code Mage::helper('seoautolink')->addLinks('[your text]');.
Sam
from Ajdovščina, Slovenia
Very easy-to-use and streightforward extenssion.
Nik
from Ajdovščina, Slovenia
With internal links getting more and more attention this is a must extension for your Magento store. That's how I look at it which is why I purchased it and it's very easy to navigate through it and use it.
John
from Ajdovščina, Slovenia
Easy to use and put into production. Now waiting to see SEO results ;)
Good extension and support
It's great extension for SEO link building. I'm very pleased with technical support. They are great, quickly resolve my problems.
Sandro
from Erlinsbach, Switzerland
Really Awesome Tool for linking in your shop :)
Benjamin
from Berlin, Germany
Works as described and helps our SEO a lot. More functions would be appreciated.
Good Extension, Easy to Install
Very good extension for SEO link building. I am not regret to buy it from Miravit
Paulo
from Jundiaí, Brazil
Easy to use and deliver results
Good Extension, Great Price, Excellent Support
Paul
from Stockport, United Kingdom
Easy to use, quick to install and does exactly what it says. I recommend, but not to my online competitors.
easy to setup. good for seo
ethan
from Savannah, United States
auto internal link is easy to setup and good for seo. I used sitemap to parse csv and upload to this extension. simple enough.
Sven
from Nussloch, Germany
With this extension we can massively improve our internal links. It just works out of the box and is very easy to use.
Previous review makes great suggestions re: skipping h1/2 tags and html. Any thoughts on that? Maybe just offer a span class that exempts content within?
Great extension, quick help
Mouwlengte
from United States
Thanks for this great extension. I think there is 1 other comparable extension but they really lack the support. With Igor responding fast getting it to work is a breeze.

Some ideas though:
- Would like to see the ability to integrate with AW blog standard
- Would like to see the option to skip H1, H2 etc html tags
We found other products you might like!
Reasons to choose Mirasvit
Client focusing and satisfaction
These are our primary. A major portion of our new clients come from referrals from our existing clients. Our professional team of developers, marketers and support staff have invested the best knowledge and experience in the field into our work, so you know you can come back to us again and again.
Remarkable support
One year free and high quality support. We go to great lengths to provide maximum satisfaction with every module you have purchased in our store. By helping you with installation, configuration, answering your every question, we do all our best to eliminate any possible problems.
Risk-free Investment
30-days money back guarantee. If you are not satisfied with our extension's performance for any reason, we provide a full refund.
Constant improvements and upgrades
We constantly add new features to all our modules, and are always interested in hearing your opinion and implementing your suggested features in our future developments.
Comprehensive Documentation
We provide an expanded user guide for every aspect of our extension, so you can find answers for all your burning questions.
Unencrypted source code of our products
You can customize extensions according to your needs and requirements.
Usability and Performance
The Module is easy to install and upgrade, just follow our step-by-step user guide.
Safe Magento updates
No core modifications. Just use the composer or copy the extension's files to the root directory of your store.