How do I set up Magento Up Sells
Up Sells is aimed to motivate consumer to purchase more expensive products. In the default Magento, up sells products are placed on a page of the main product. They are down below under product description or placed in right column of the page. To set up the Magento Up Sells?you need to do next:
Go to Admin Panel > Catalog > Manage Products there you need to choose the main product to display the Magento Up Sells?with. For instance, let pick Laptop Acer Ferrari 3200. Now you need to press ?Edit? and in a pop up window to open a tab Up-Sells.

Next you need to press ?Reset Filter? to have all the available products in your store displayed.

Now we need to choose ?more expencive products and stuff compare to Acer Ferrari 3200 for instance let it be Toshiba M285-E 14", Sony VAIO VGN-TXN27N/B 11.1" Notebook PC, Apple MacBook Pro MA464LL/A 15.4" Notebook PC. Mark these products and press ?Save?.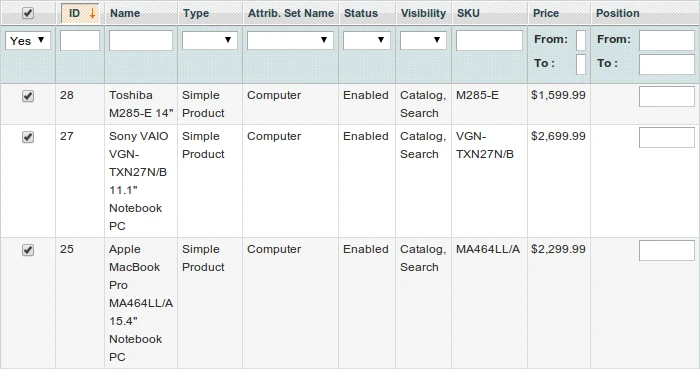 Thats all what you need to have your Magento Up Sells?set up.
If you would like to send to your costumers the Magento Up Sells?and ?not only to place them on your main pages, you can do it very easy with an aditional Magento Extension - Trigger Email Suite.