Magento 2 Product Finder
The Parts Finder extension is a great solution for stores that sell spare parts (e.g. for vehicles, cell phones or printers).
It adds a block with a set of filters like Year, Make, Model, and Category. Customers will apply filters step-by-step, quickly accessing the products that are most relevant to them and moving on with the purchase. This will improve your user experience and conversion rate.
Add a parts finder block to your site
Significantly enhance the user experience
Choose which attributes to show in filters
Easily work with a large number of products
Quickly import product attributes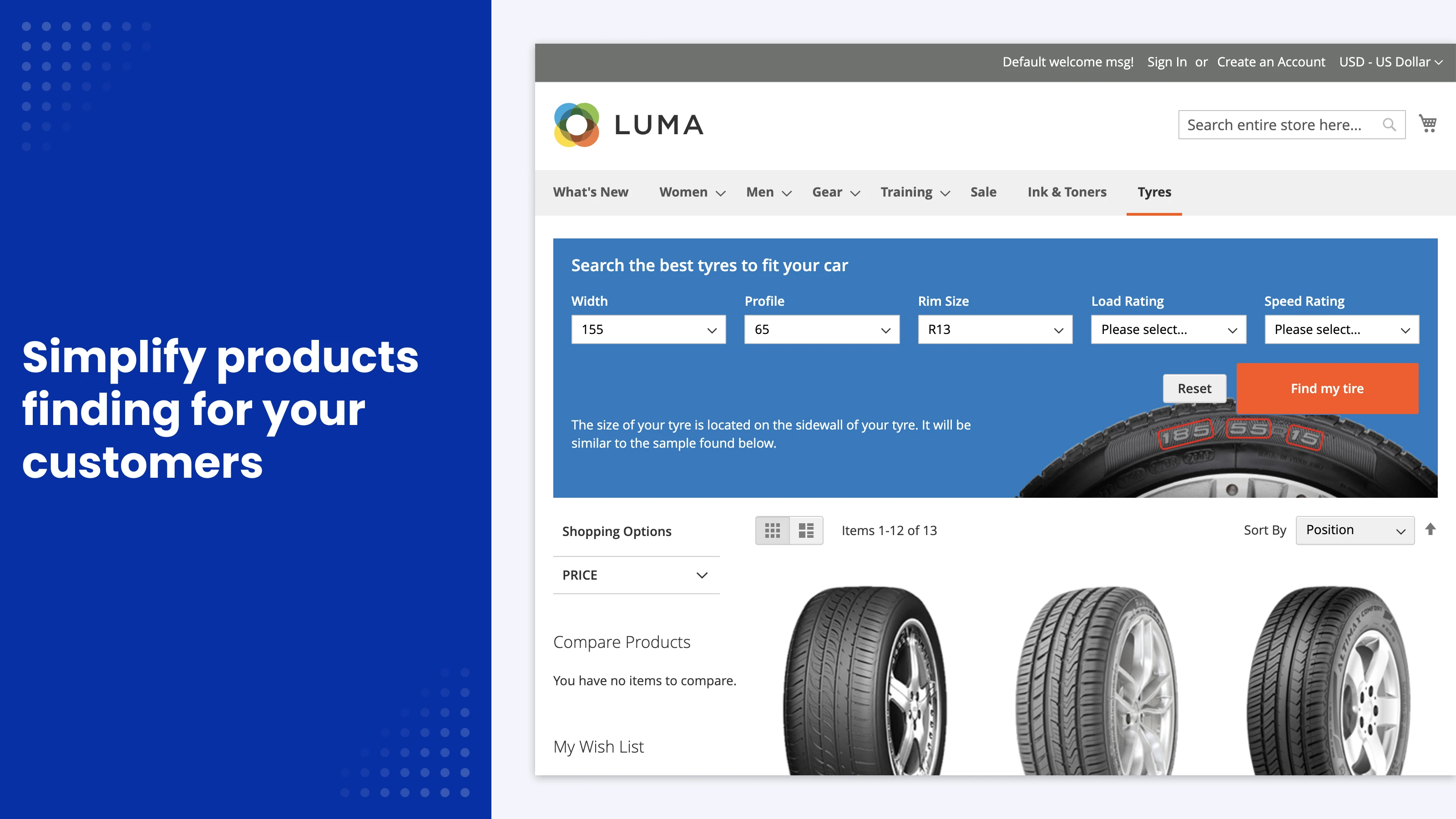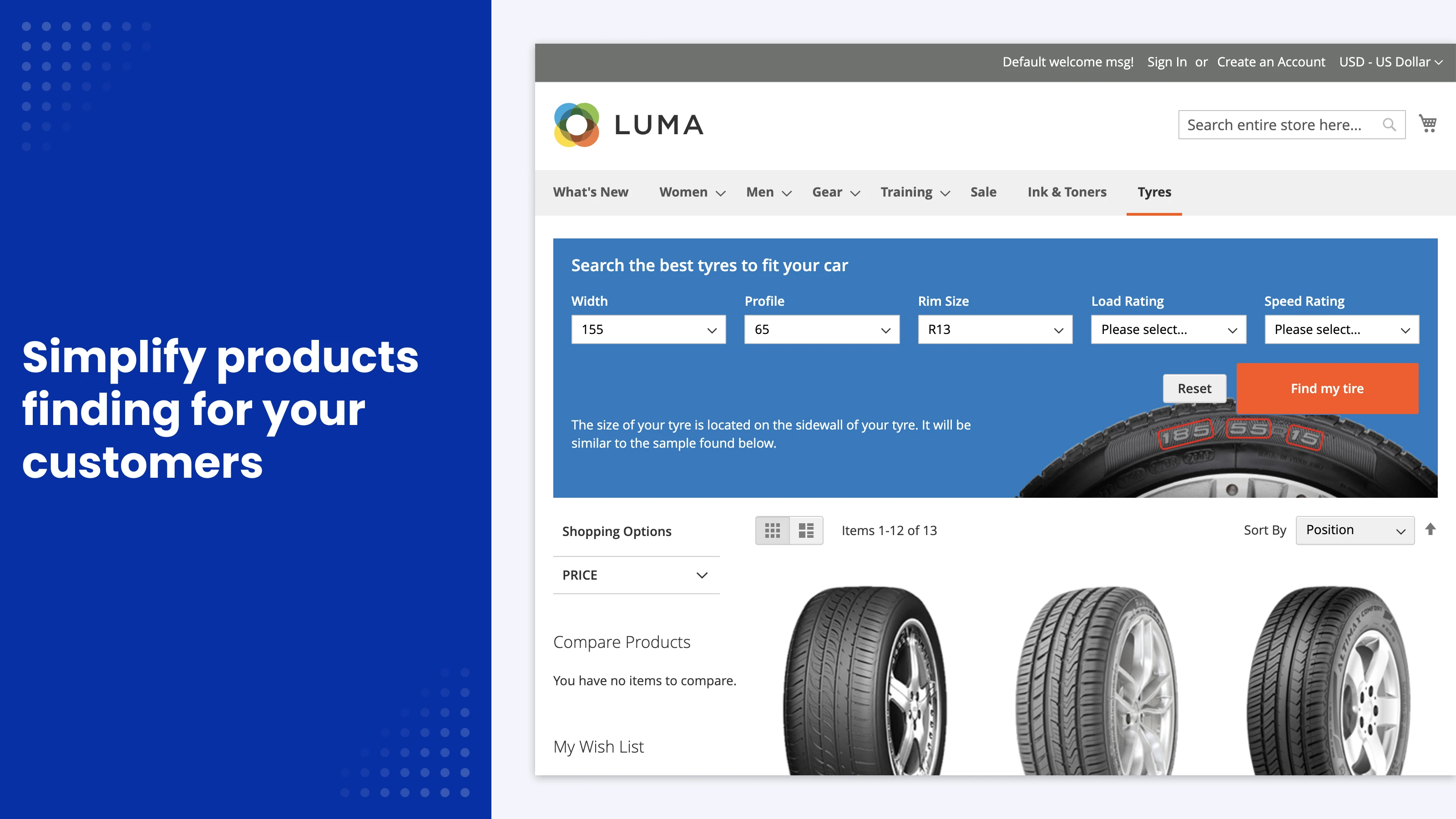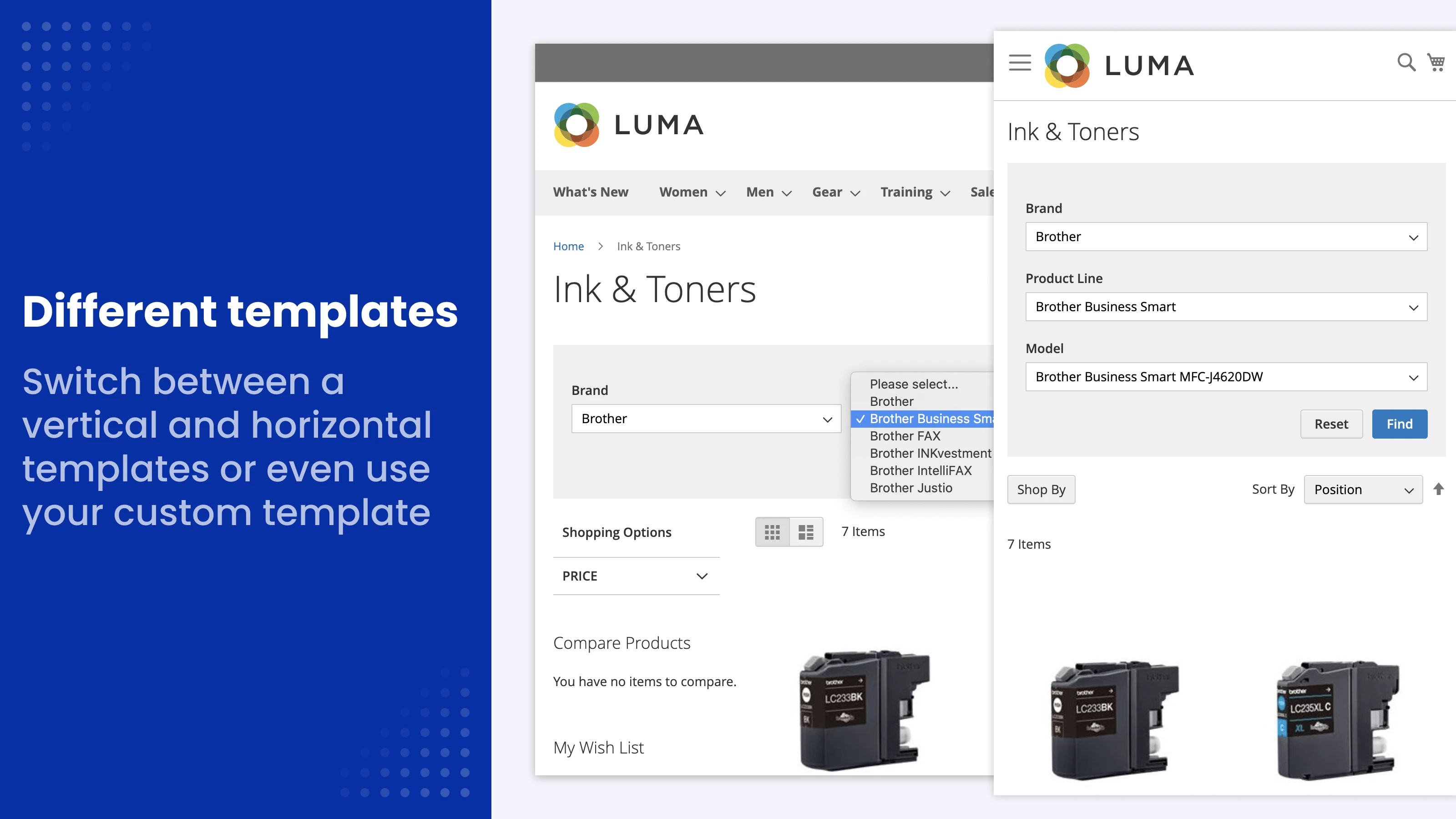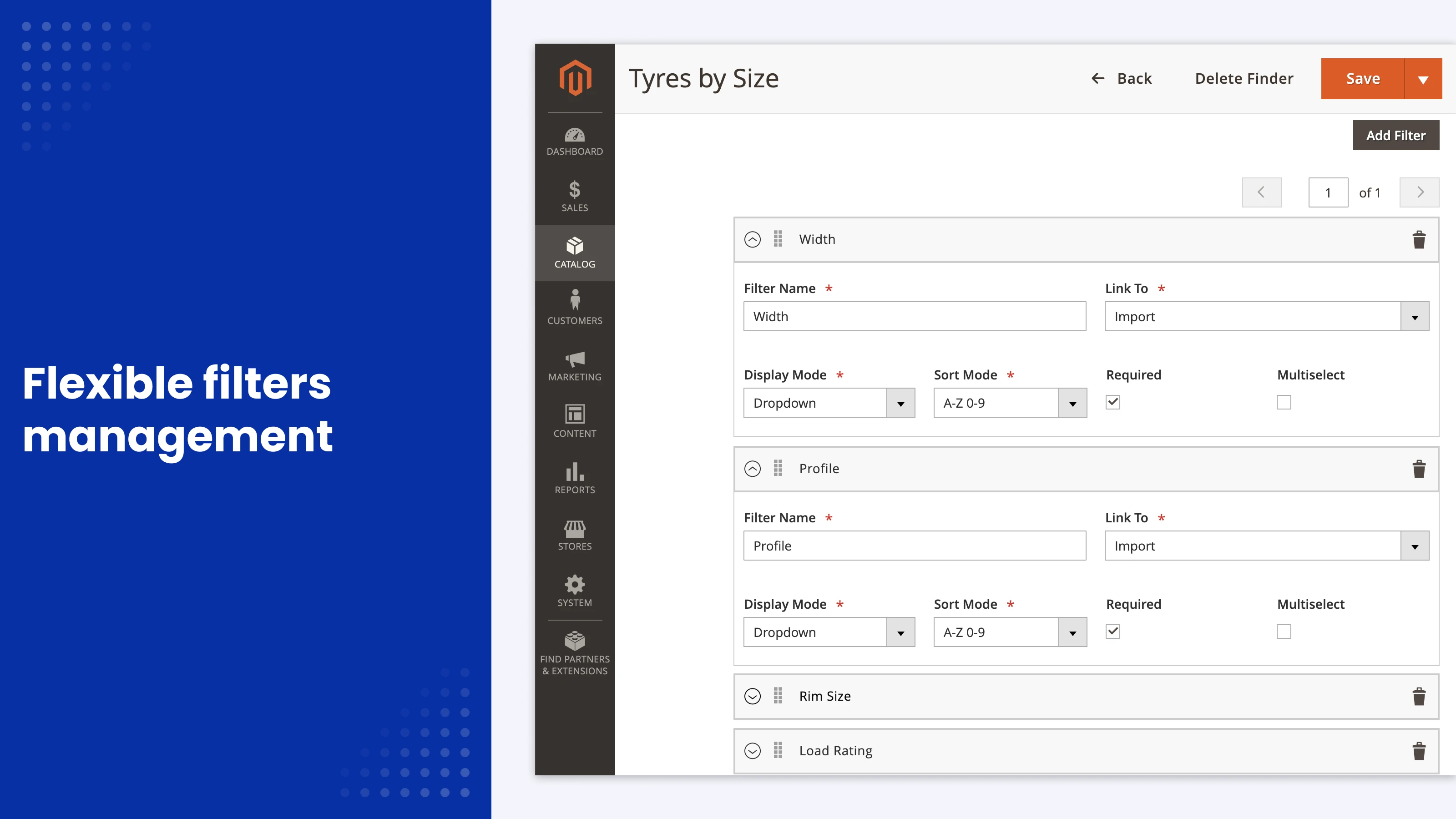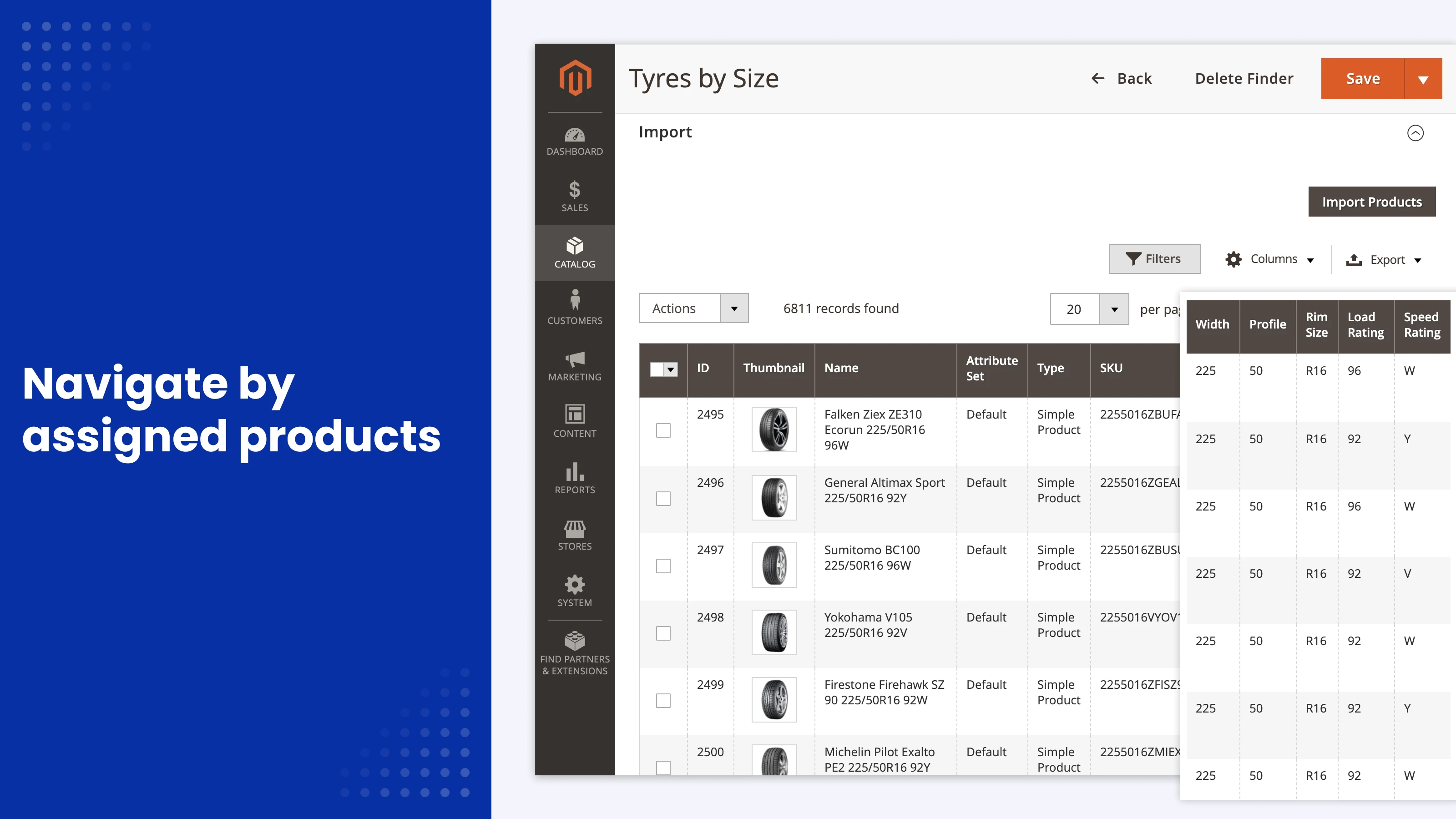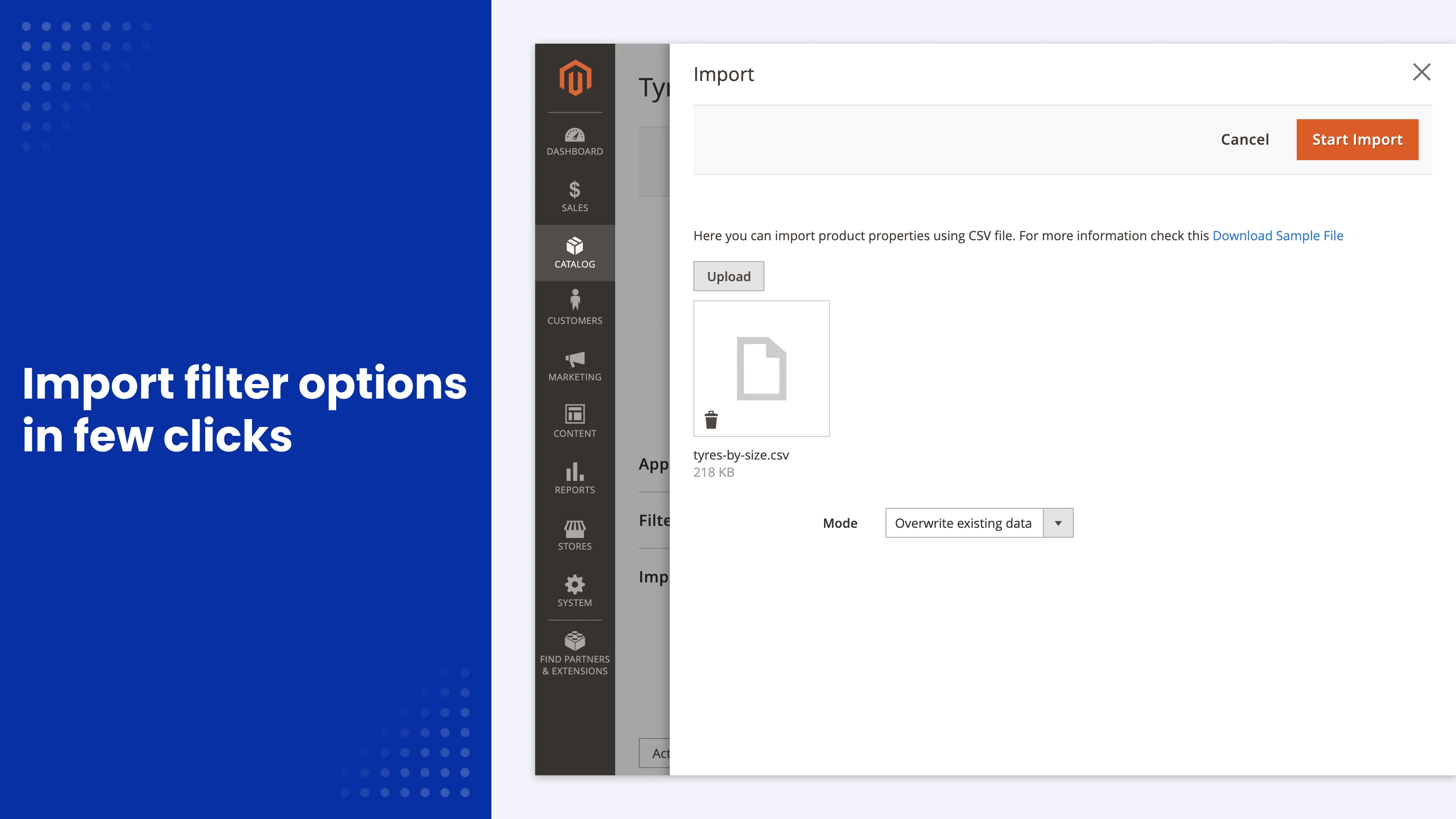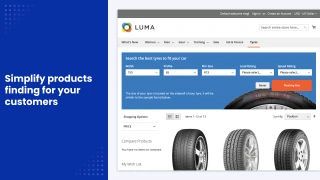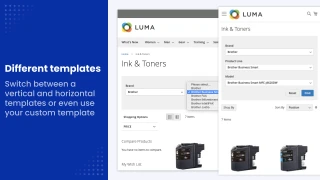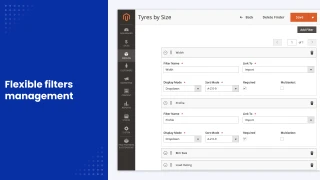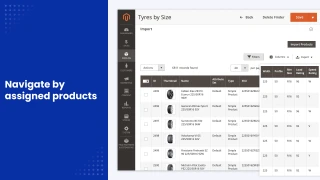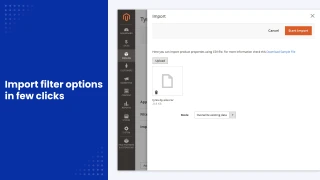 Business Value
Problem:
Searching through the catalog of an online store that sells large varieties of intricate products like vehicle spare parts or printer cartridges can be quite daunting.
It contains a large number of very similar products and the default search tool or layered navigation is not well suited for such a search.
Solution:
Magento 2 Product Finder streamlines product searches with an easy-to-use all-in-one custom filter block. Once customers apply these filters, they'll only see the products that are relevant to them.
How it works:
Our extension adds a finder block with a filter according to your most important attributes (i.e. Year, Make, Model, Engine, Category) to your store. The customers will use it to filter the products that are relevant to them.
Main Advantages
Significantly Enhance the User Experience
This extension combines filters from the most important attributes in a single block. Visitors can search for products much more quickly and intuitively with this extension than with default Magento filters.
It saves the search results in URL parameters. Your customers can go back to them, share them online by copying the URL, or save them for future use.
Visitors can search for products without filling in the entire filter list--even a single option will suffice.
The extension works great with any amount of data, even if you have 1,000,000 products in your store.
Configure the Product Filters for Your Needs
There's no limit to the number of filters you can add to a finder block, so that this extension will fit any types of products.
You can sort filter values in ascending or descending order to ensure optimal visibility.
You can also display the filters as labels or in a dropdown list, so the data is always displayed in the most advantageous way.
If you'd prefer that visitors always submit certain filters, you can make them mandatory.
Quickly Import Product Attributes
You can import the attribute values for filters using a CSV file, so you don't have to manually set them up.
You can overwrite the existing data or add new data.
Easily Make the Block Fit Your Site's Design
Magento 2 Product Finder blocks can be placed anywhere on the site. For instance, you can add it to the homepage to create an excellent CTA.
There's no limit to how many blocks you can add to a single page. The module will show the search results from the block the customer filled in.
You can customize the finder's template just like any other block.
See it in action!
Pick a quick tutorial to learn about various aspects of this extension
100% functionality, great support
The extension is working great and provides 100% functionality. And, I really like Mirasvit service and customer support.
Also installed: Health & Performance Monitoring Suite, Full Page Cache Warmer, Reward Points, Follow Up Email, Advanced Reports, Help Desk MX, Advanced SEO Suite and 23 more
Excellent product to help filter the items.
Also installed: RMA, Help Desk MX, Full Page Cache Warmer, Mass Product Actions, Google PageSpeed Optimizer, Advanced SEO Suite, Layered Navigation and 10 more
Perfect solution for thousands products
InkStoreUSA
Verified Buyer
Cliffside Park, United States
We are using part finder extension to allow our customers to find products easily. With this extensions, customers are able to filter products by printer brand and printer family. Results are in seconds. Conversation rate increased rapidly
Also installed: Advanced Product Feeds, Layered Navigation, Reward Points, Store Credit & Refund, Extended Shopping Cart Rules, Customer Segmentation Suite, RMA and 10 more
Unique Extension and very good support
Bought the extension as it was the only one where you could use attributes for the filter! Setup is easy. Support was very quick with fixing an issue.
Also installed: Elastic Search Ultimate
Mario
Verified Buyer
Rocky River, United States
Another great extension from Mirasvit. Easy to integrate, does exactly what it is supposed to, and is low-conflict with other extensions. I highly recommend!
Also installed: Advanced Reports, Elastic Search Ultimate, Order Management
Manual & Support
Need more help?
Save time by starting your support request online and we'll connect you to an expert.
Contact Us Now
Changelog
Version
1.1.19
Aug 28, 2023
If array has missed key or keys are not sorted, json creates object instead of array
Impossible to process constructor argument Parameter #0 CombineFactory $combineFactory
Version
1.1.18
Jun 12, 2023
Compatibility with OpenSearch Search Engine
Error "JSON Parse error: Unexpected identifier "object""
Version
1.1.17
May 30, 2023
Error "Trying to access array offset on value of type bool in Mirasvit/Finder/Service/ImportOptionService.php on line 182"
Error "Undefined array key 2 in Finder/Ui/Import/Listing/DataProvider.php on line 192"
Version
1.1.16
May 19, 2023
Reset button does not work
Version
1.1.15
May 12, 2023
Error "You cannot define a correlation name 'tbl_category_ids' more than once"
Reasons to choose Mirasvit
Client focusing and satisfaction
These are our primary. A major portion of our new clients come from referrals from our existing clients. Our professional team of developers, marketers and support staff have invested the best knowledge and experience in the field into our work, so you know you can come back to us again and again.
Remarkable support
One year free and high quality support. We go to great lengths to provide maximum satisfaction with every module you have purchased in our store. By helping you with installation, configuration, answering your every question, we do all our best to eliminate any possible problems.
Risk-free Investment
30-days money back guarantee. If you are not satisfied with our extension performance for any reason, we provide a full refund.
Constant improvements and upgrades
We constantly add new features to all our modules, and are always interested in hearing your opinion and implementing your suggested features in our future developments.
Comprehensive Documentation
We provide an expanded user guide for every aspect of our extension, so you can find answers for all your burning questions.
Unencrypted source code of our products
You can customize extension according to your needs and requirements.
Usability and Performance
The Module is easy to install and upgrade, just follow our step-by-step user guide.
Safe Magento updates
No core modifications. Just use the composer or copy the extension files to the root directory of your store.