Showcase attractive banners to your site visitors on every page you want. By using these banners, you can inform them about sales, discounts, and other special conditions that are up for grabs in your store. Inspire them to make an impulsive purchase, convert your store's visitors to customers, and increase your order price.
show banners on category or product pages, and the cart
use a lot of settings to manage banners displaying rules
use images, text or combined banners
set any position for every banner
use triggers to display your banners in a particular situation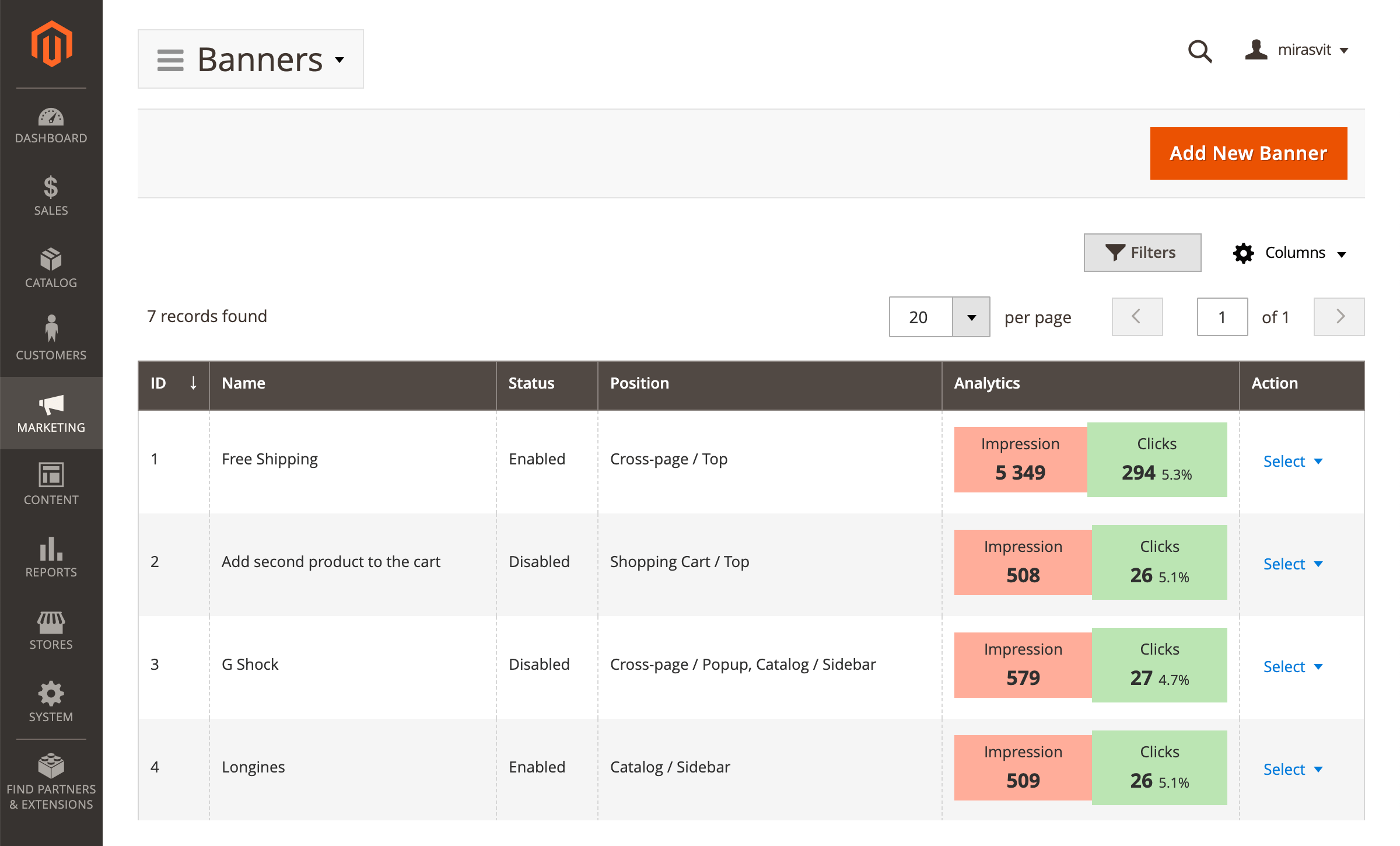 1/4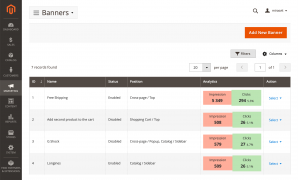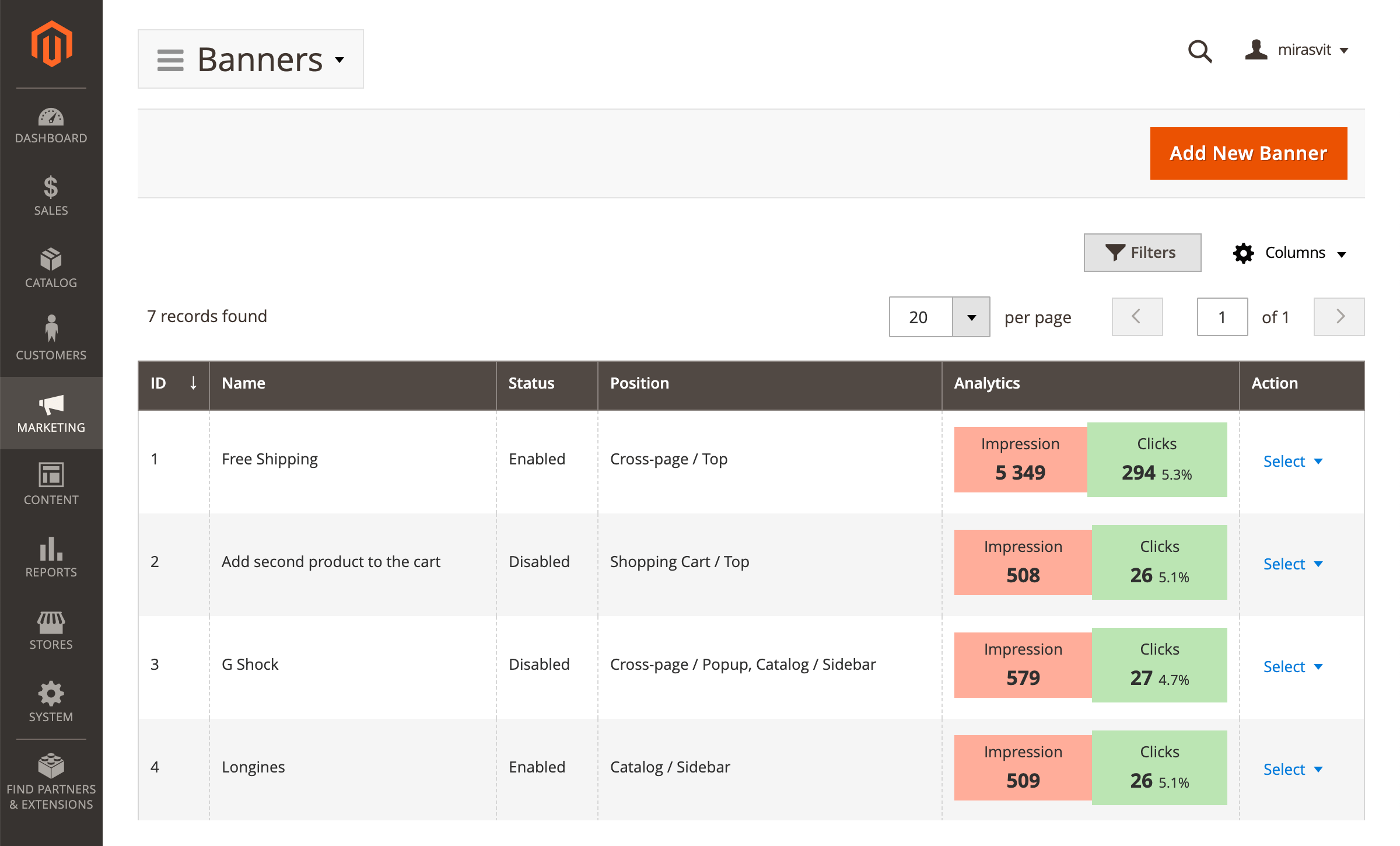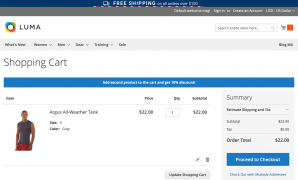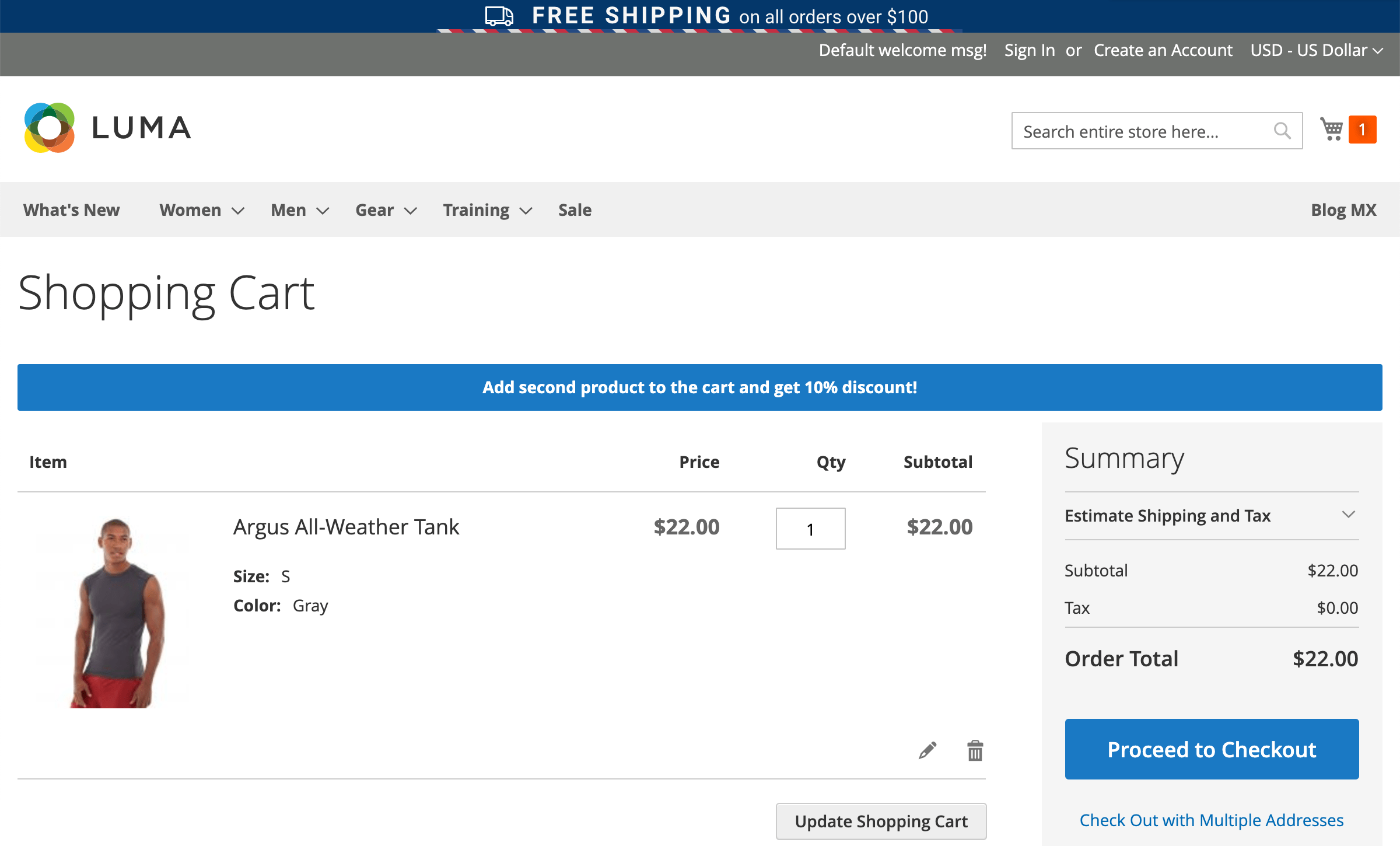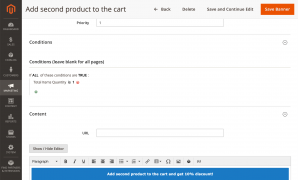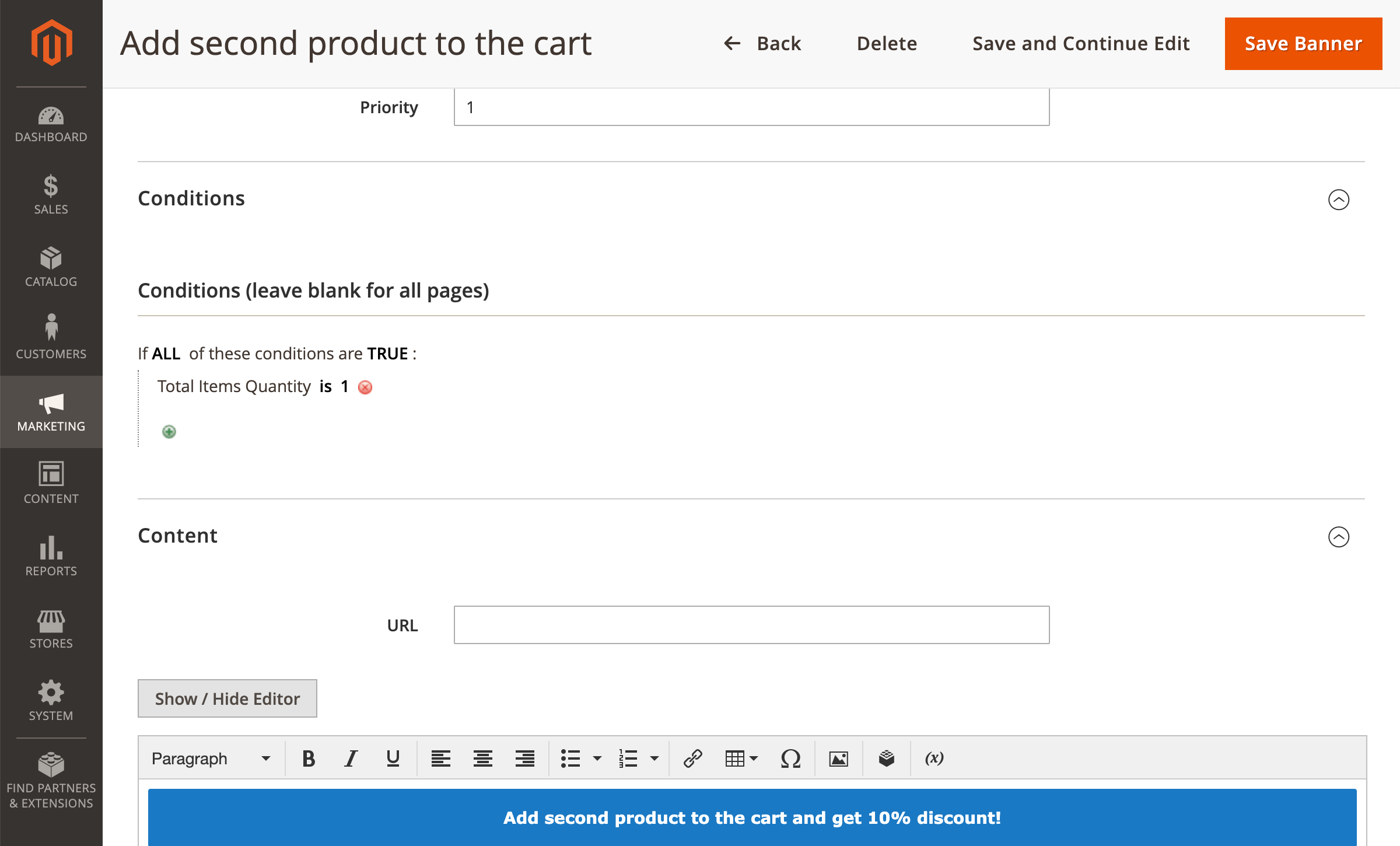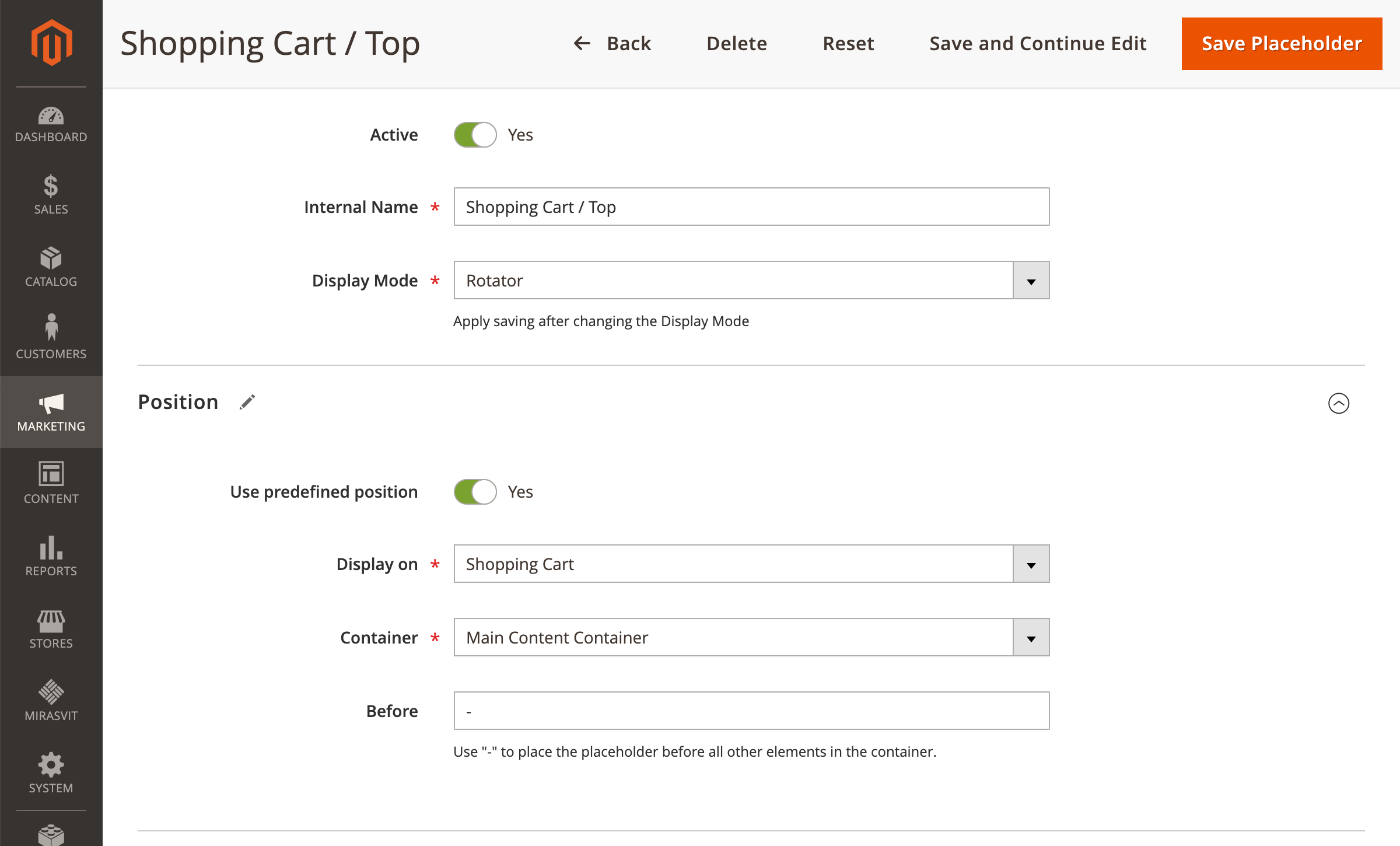 Feature Highlights
How can the Banner Module extension boost your sales?
Banners on e-commerce sites are a robust tool for catching potential users' attention, directing them to the "right page" and giving a cost-effective boost to your sales.
Unfortunately, the default Magento 2 functionality doesn't allow store owners to shows banners based on unique conditions and collect analytics data for making the right decisions. Our Banner module aims to help merchants level up their stores, and dramatically expand their default functionality.
What are the key features?
Place your banner at any spot on a page
Show banner depending on the user group, search queries, or shopping cart items
Set the time range for every banner (dates and time)
Select the available pages, products, or product categories for every banner
Analyze and improve the effectiveness of marketing by evaluating the analytics reports
How does the Banner module work?
Use the different types of banners we have available
Sometimes picture banners work better, sometimes text. In particular cases, you can combine an image and a text. It's all possible, as the module has no limits.
Feel free to try out creative ideas with magento 2 banner extension.
Analyze it
Discover how well your campaigns are working by analyzing CTR (Click-Through-Rate). This indicator shows how many customers have seen your banner, and how many of them clicked on it.
Choose a position
It's essential to place a Magento 2 promo banner in the "right place" to catch as many customers' attention as possible. Fortunately, the module has a variety of options for placing banners. Try different places for the same banners, and you may notice a tremendous difference.
Define the time range
It is essential that you start and finish your promo campaign on time. Just set a time frame on the banner page and be sure that everything works as expected.
Add banners to any page
In some instances, it is necessary to give a promo for some specific items, i.e., some particular shipping rules. Why not use pages like contacts, about us, or delivery page?
Use a search query
There is an option for showing individual banners to those customers who use a particular search query. At first, specify the terms on the admin panel, and the module will show the selected banners on a page with the search results.
Show banners according to their priorities
The module uses every banner's priority in selecting, which should be displayed ahead of others if one or more banners meet the requirements.
What do Experts Say?
We used a lot of banner systems on our site. Thanks to extensive experience, we designed an extension that works perfectly and has no unnecessary functions.
Don't forget to look through the reports from time to time and change up the Magento 2 slider extension settings, when necessary.
See it in action!
Pick a quick tutorial to learn about various aspects of this extension
Raymond
from United States
I already have a dozen extensions from Mirasvit and installed this one too.
Manual & Support
Need more help?
Save time by starting your support request online and we'll connect you to an expert.
Contact Us Now
Reasons to choose Mirasvit
Client focusing and satisfaction
These are our primary. A major portion of our new clients come from referrals from our existing clients. Our professional team of developers, marketers and support staff have invested the best knowledge and experience in the field into our work, so you know you can come back to us again and again.
Remarkable support
90-days free and high quality support. We go to great lengths to provide maximum satisfaction with every module you have purchased in our store. By helping you with installation, configuration, answering your every question, we do all our best to eliminate any possible problems.
Risk-free Investment
30-days money back guarantee. If you are not satisfied with our extension's performance for any reason, we provide a full refund.
Constant improvements and upgrades
We provide you with lifetime free updates. We constantly add new features to all our modules, and are always interested in hearing your opinion and implementing your suggested features in our future developments.
Comprehensive Documentation
We provide an expanded user guide for every aspect of our extension, so you can find answers for all your burning questions.
Unencrypted source code of our products
You can customize extensions according to your needs and requirements.
Usability and Performance
The Module is easy to install and upgrade, just follow our step-by-step user guide.
Safe Magento updates
No core modifications. Just use the composer or copy the extension's files to the root directory of your store.