Magento 2 Shipping Restrictions
Restrict ineligible shipping methods and optimize your store's shipping process. Start using only effective shipping methods and eliminate all possible shipping issues.
You can limit the usage of shipping methods based on the shopping cart attributes and shipping address. Set individual shipping restrictions for stores and customer groups.
Get the most out of your store by providing a cost-effective and reliable shipping policy to customers!
Provide the best shipping methods for customers in designated areas
Restrict shipping methods based on order and cart attributes
Make unavailable methods invisible to customers
Display an explanation message for restricted methods
Set individual restrictions for different stores and customer groups
Feature Highlights
Business Value
Problem: Default Magento supports multiple offerings of shipping carriers and their methods for each store, yet it doesn't provide a flexible mechanism on manipulating them. The store owner can restrict a certain shipping carrier or its shipping method only for the whole store.
Solution: The Shipping Restrictions extension provides an incredibly flexible solution for creating a well-developed shipping policy in your store. You can easily manage available shipping methods from carriers based on various conditions to provide cost-effective and customized shipping options for customers.
Always cost-effective shipping
Create a well-developed and flexible system of usable shipping methods for your store. Optimize the availability of shipping methods to offer cost-effective shipping for your customers.
Offer optimal shipping methods to customers to enhance their shopping experience at checkout.
Provide access to relevant shipping methods based on a flexible set of conditions including:
Ordered items attributes
Cart atributes
Week day and time
Optimize shipping to distant locations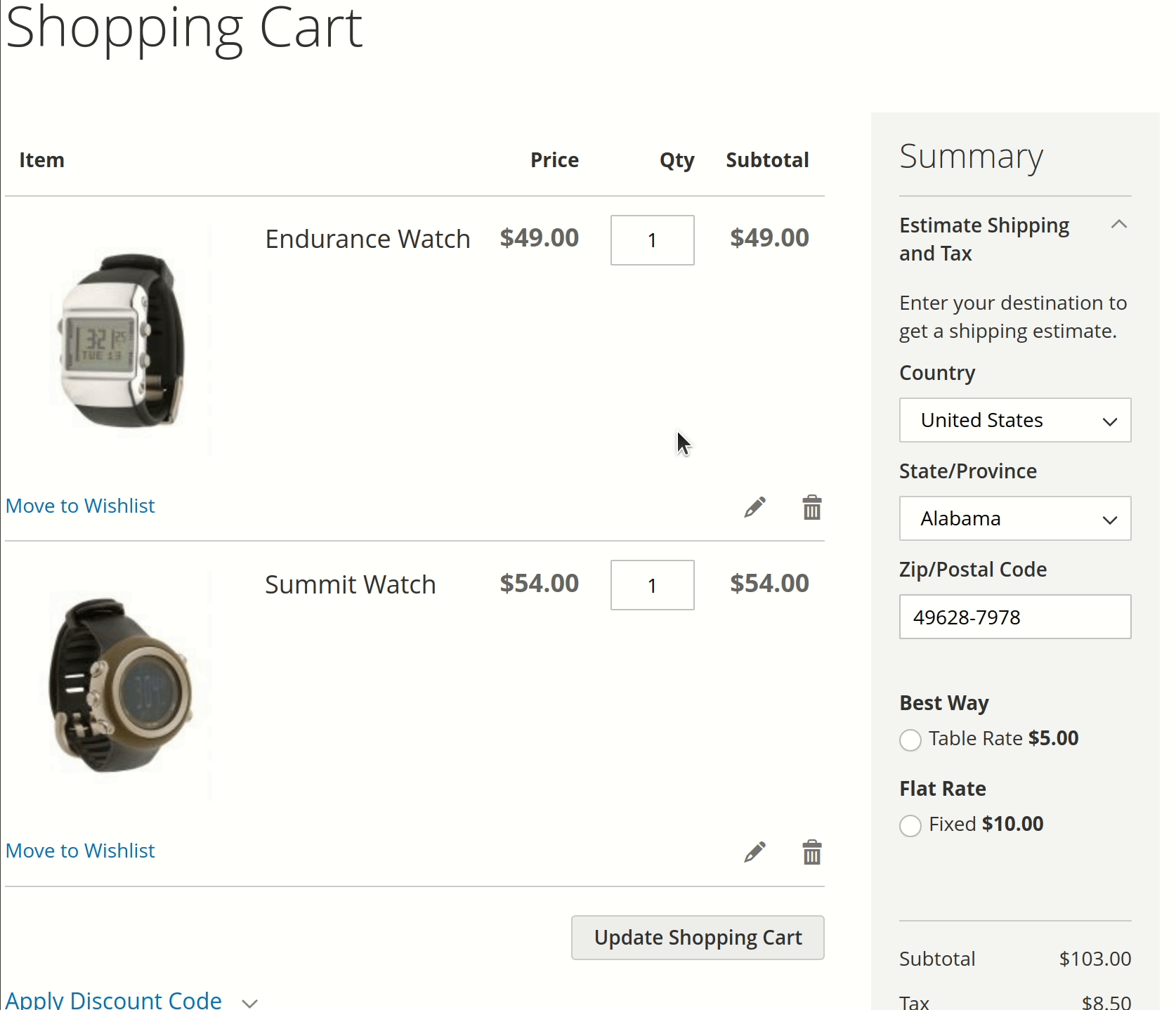 Be flexible when shipping to different regions. Control the shipping methods for each location where your customers are based. Block suboptimal shipping methods for short-life products and long distance delivery.
Restrict shipping methods for specified shipping carriers based on such shipping information as:
Shipping country
Shipping state or province
Shipping region
Shipping postcode
You can also restrict a shipping method based on the specified payment method.
Restrict shipping with conditions
Use a logical combination of conditions to create a flexible set of restrictions. You can restrict shipping methods based on the following range of available options:
Combination of product attributes
Product subselection
Shopping Cart attributes
Combination of the options above
Optimal shipping for products
Prevent risky shipping for fragile, short-life or high value items. Set product attributes to precisely determine available shipping methods for ordered items according to their properties.
Specify product attributes so that your store complies with local and international shipping limitations on exporting and importing, and transportation regulations by providing only appropriate shipping methods for ordered items.
Precisely apply restrictions
Apply restrictions for store views. Multiple store views can be selected and rules are only applied for products at selected stores.
Restrict shipping methods for customer groups. You can choose one or multiple groups simultaneously to apply the restriction rule.
Create restriction rules for specified carriers as a whole or set restrictions for any of those proposed according to shipping methods. You can specify multiple carriers and their respective methods per each created restriction.
Transparent for customers
Make cart checkout more transparent for customers by providing them with reasons for particular shipping method restrictions.
Compose a custom message to be displayed when a restriction rule is applied. Use this message to stimulate sales by letting customers know how to unblock a certain shipping method.
Leave the restriction message field blank to simply hide the restricted shipping method.
Schedule restriction activation
Activate shipping restrictions for a specific date or time. You can set one or multiple days per rule.
Set the exact time of restriction rule activity to more flexibly suit your business needs. Combine it with other conditions to achieve more profitability.
Simplify your routine
Spend less time creating identical rules for shipping restrictions. Group a number of geographical shipping zones as one. Include or exclude certain local regions.
Creating shipping restrictions is made easy with the Shipping Area parameter, which simplifies your routine by serving as a template for conditions.
Make each shipping area more detailed by including countries, states, regions, cities, zip codes, etc. Set individual shipping restrictions for remote geographical shipping areas.
Full Features List
Full restriction on a specific shipping carrier
Flexible restricting shipping methods of a carrier
Set rules based on product attribute combination
Add rules based on product sub-selection
Set shipping restrictions according to a time frame
Completely hide shipping method for customers
Display an explanation message for the restriction
Configure restriction rules based on cart attributes:
Subtotal
Subtotal excluding tax
Total items quantity
Total order weight
Payment method
Shipping method
Shipping postcode
Shipping region
Shipping state/province
Shipping country
Use extra conditions for restriction rules:

Day of the week
Time of the day
Shipping Area

Define the store views for shipping restrictions to be applied
Apply restriction rules for the groups of customers
Create condition templates with Shipping Area option
Install s Shipping Restriction and offer customers the best shipping methods to boost your sales!
See it in action!
Pick a quick tutorial to learn about various aspects of this extension
Manual & Support
Need more help?
Save time by starting your support request online and we'll connect you to an expert.
Contact Us Now
Reasons to choose Mirasvit
Client focusing and satisfaction
These are our primary. A major portion of our new clients come from referrals from our existing clients. Our professional team of developers, marketers and support staff have invested the best knowledge and experience in the field into our work, so you know you can come back to us again and again.
Remarkable support
90-days free and high quality support. We go to great lengths to provide maximum satisfaction with every module you have purchased in our store. By helping you with installation, configuration, answering your every question, we do all our best to eliminate any possible problems.
Risk-free Investment
30-days money back guarantee. If you are not satisfied with our extension's performance for any reason, we provide a full refund.
Constant improvements and upgrades
We provide you with lifetime free updates. We constantly add new features to all our modules, and are always interested in hearing your opinion and implementing your suggested features in our future developments.
Comprehensive Documentation
We provide an expanded user guide for every aspect of our extension, so you can find answers for all your burning questions.
Unencrypted source code of our products
You can customize extensions according to your needs and requirements.
Usability and Performance
The Module is easy to install and upgrade, just follow our step-by-step user guide.
Safe Magento updates
No core modifications. Just use the composer or copy the extension's files to the root directory of your store.