Social Login for Magento 2
Let your potential and existing customers sign in or sign up quickly and easily using social media login options. Improve your users' experience and collect visitors' data in just one click.
works with Amazon, Facebook, Google, Instagram, LinkedIn, PayPal, Twitter, and Yahoo
select the desired place on a page to display the authorization form
analyze the statistics of how often users use the social login option
set the destination URL to forward to a user after authorization
set one of the two display options - buttons or icons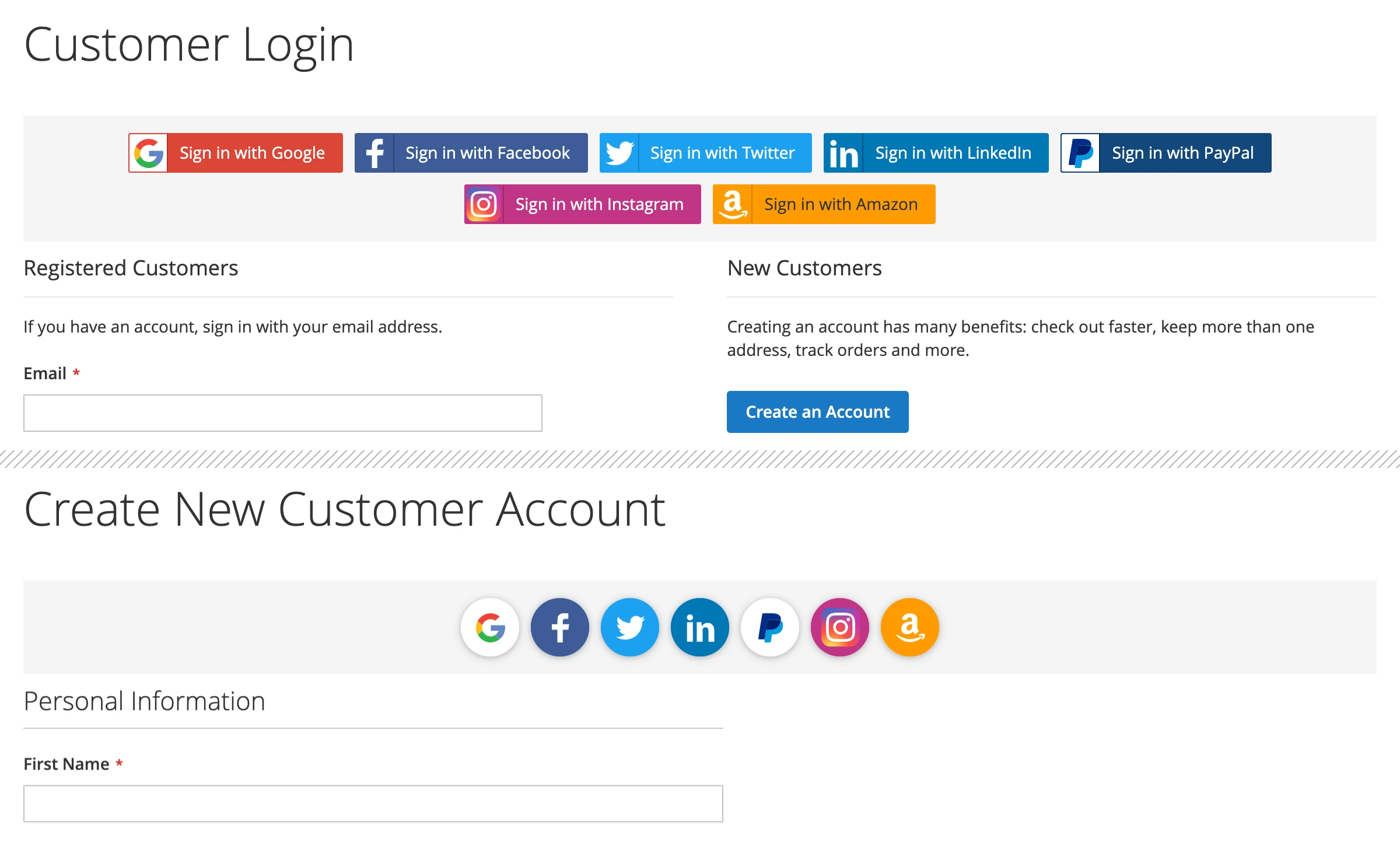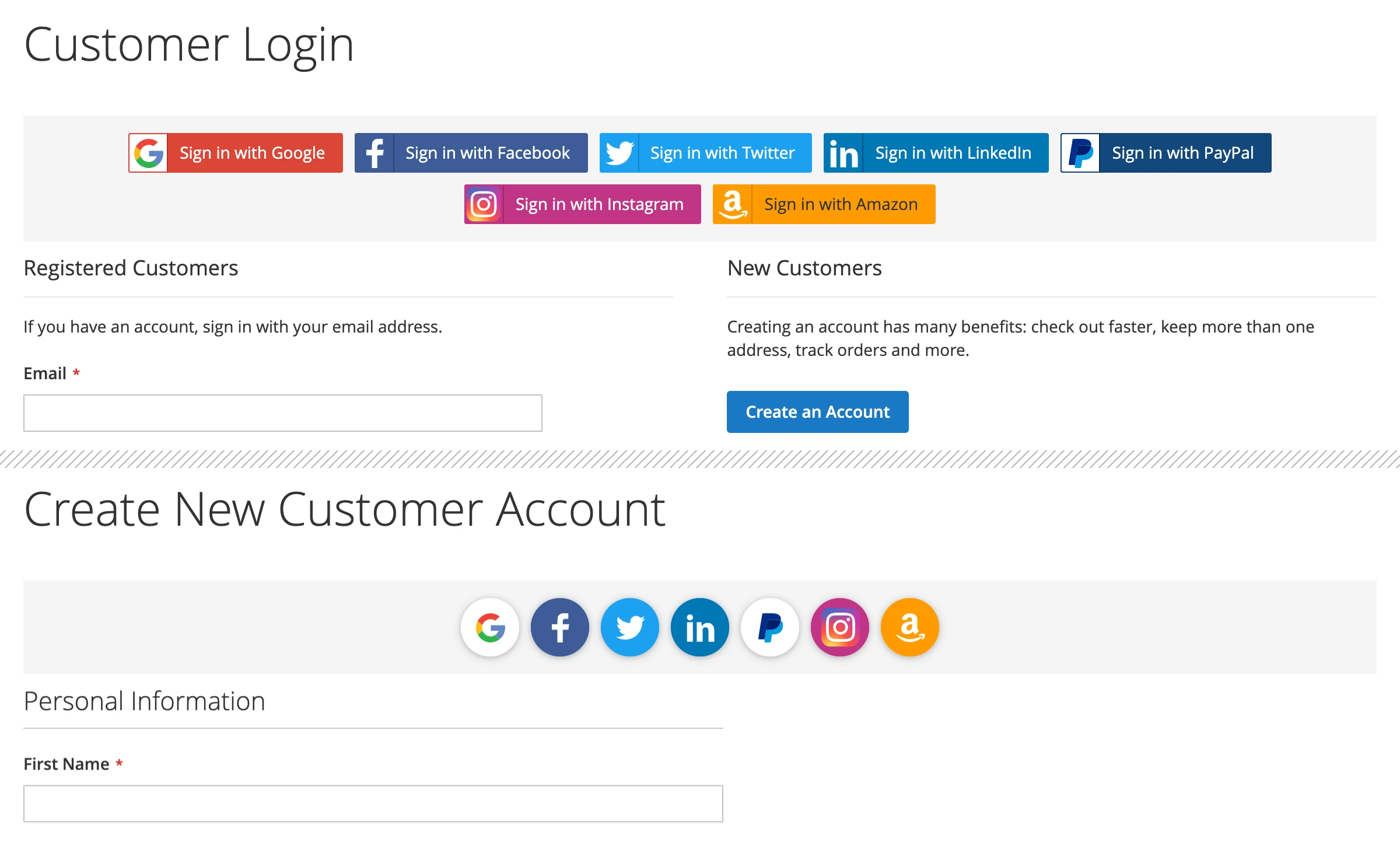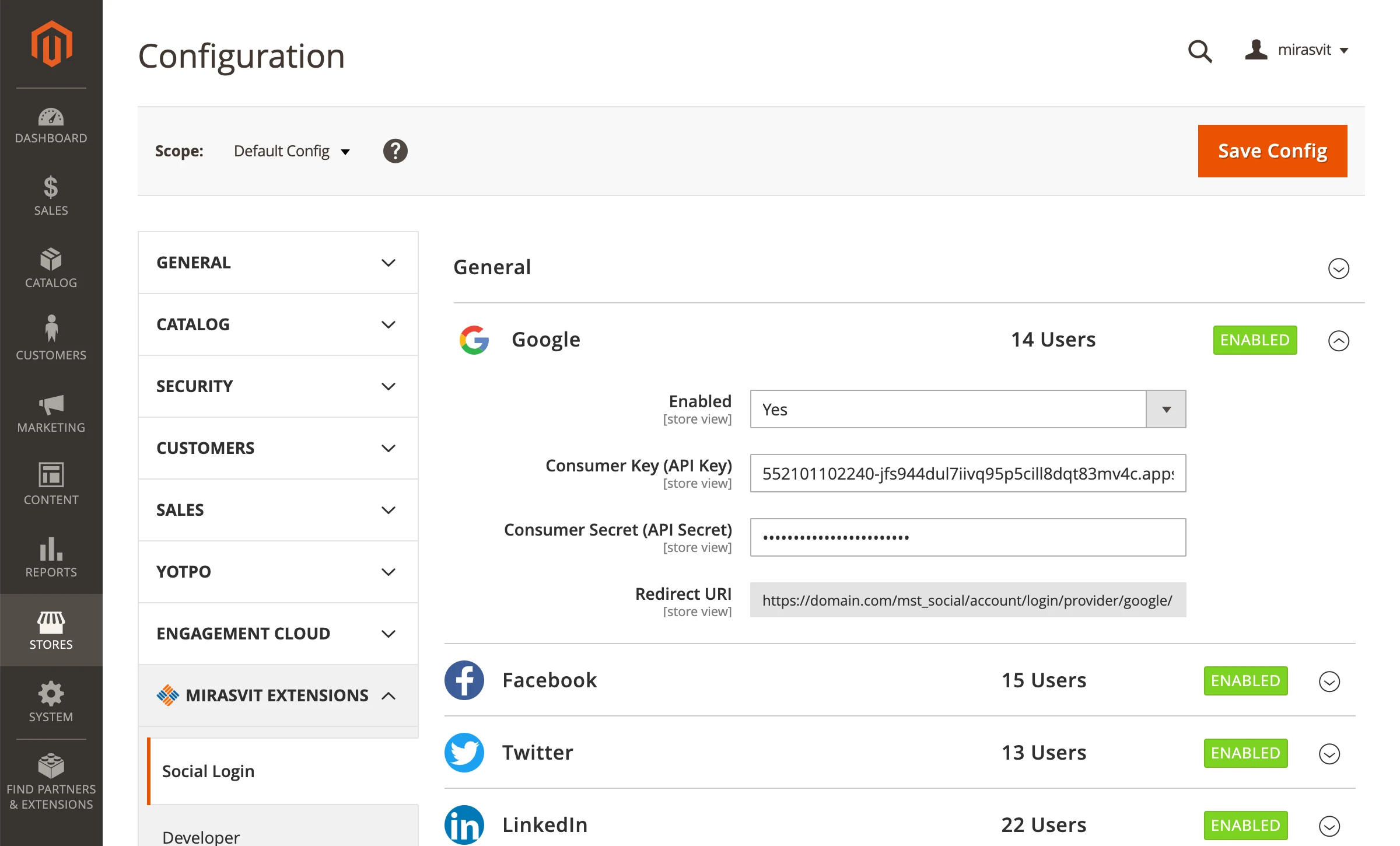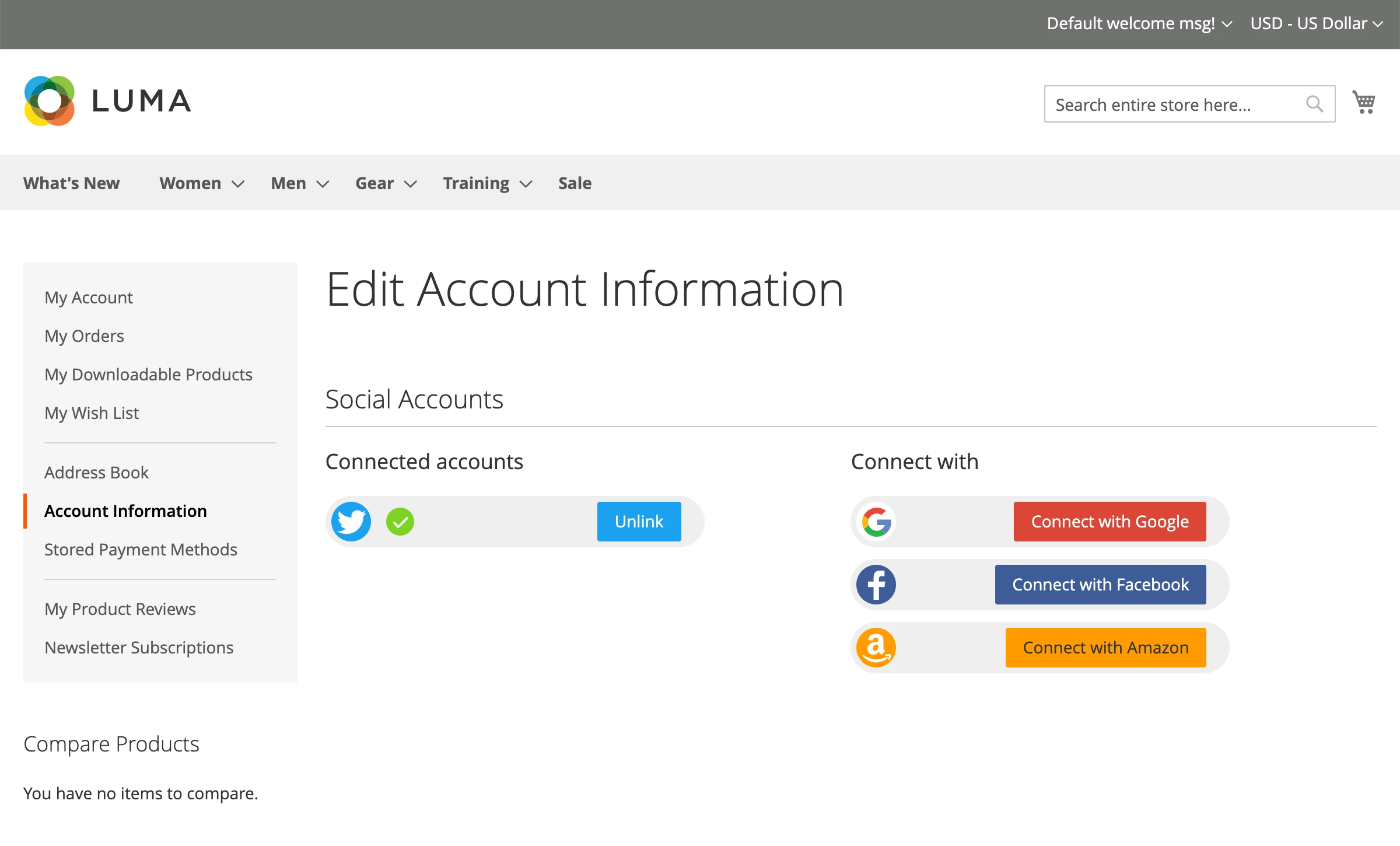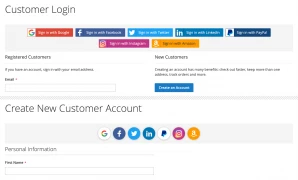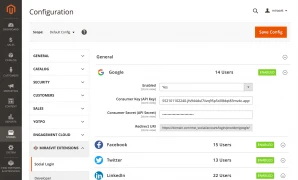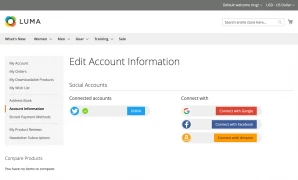 What does Social Login do for Magento 2?
Every experienced internet user knows how annoying it can be to sign up for or sign in to a site.
Some users experience this regularly, while others do not. A frustrating sign in experience can alienate customers and scare them away from your store. Is there an easy solution to an issue of this nature?
For us, the answer is a resounding 'yes!' How can the authorization process become more comfortable? Is there a way it can help increase the number of authorized users? Research has shown that more than eighty percent of visitors are likely to sign up or sign in if there is an option for authorization via social networks.
This module aims to provide a comfortable and straightforward way for transforming store visitors to your store customers. This extension is ready-to-use; all you have to do is select the desired options after installation, and improve your customers' experience instantly.
There are two options for understanding how well the module works. First, you can try to look deep into the internal module statistics which shows how often users make use of a social network. Secondly, learn the statistic provided by Google Analytics. How has it changed the bounce rate and abandoned carts? We promise you will be pleasantly surprised with the results you'll see.
Full features lists
Diversity of supported services (Amazon, Facebook, Google, Instagram, LinkedIn, PayPal, Twitter, Yahoo)
Internal statistics
Forwarding to a particular page after authorization
Two display options - buttons or icons
Display the social media option on the shopping cart or wherever else you please
Wrapping up
This module is a must-have solution for merchants looking for ways to improve their users' experience and boost sales in their stores.
See it in action!
Pick a quick tutorial to learn about various aspects of this extension
Amazing extension with all essential features.
Manual & Support
Need more help?
Save time by starting your support request online and we'll connect you to an expert.
Contact Us Now
Changelog
Version
1.1.4
Jun 12, 2023
Additional checks when linking a social account with a customer
Version
1.1.3
Feb 27, 2023
Added support of Magento 2.4.6
Сompatibility with php8.1
Version
1.1.2
Aug 19, 2022
Version
1.1.1
Jun 20, 2022
remove db_schema_whitelist.json
Migrate to declarative schema
Reasons to choose Mirasvit
Client focusing and satisfaction
These are our primary. A major portion of our new clients come from referrals from our existing clients. Our professional team of developers, marketers and support staff have invested the best knowledge and experience in the field into our work, so you know you can come back to us again and again.
Remarkable support
One year free and high quality support. We go to great lengths to provide maximum satisfaction with every module you have purchased in our store. By helping you with installation, configuration, answering your every question, we do all our best to eliminate any possible problems.
Risk-free Investment
30-days money back guarantee. If you are not satisfied with our extension performance for any reason, we provide a full refund.
Constant improvements and upgrades
We constantly add new features to all our modules, and are always interested in hearing your opinion and implementing your suggested features in our future developments.
Comprehensive Documentation
We provide an expanded user guide for every aspect of our extension, so you can find answers for all your burning questions.
Unencrypted source code of our products
You can customize extension according to your needs and requirements.
Usability and Performance
The Module is easy to install and upgrade, just follow our step-by-step user guide.
Safe Magento updates
No core modifications. Just use the composer or copy the extension files to the root directory of your store.