How to set up a Related Products in Magento
Related products - is one of the best ways to up-sale. Those are products in the same category as the main product is. They supposed to be displayed at the main product page, and to be visible for the customer in order to be easly added to the shopping cart. Depending from a website related products can be displayed down below at the main product page, or at one of the side columns.
To set up the Related Products in Magento follow next steps:
Go to Admin Panel > Catalog > Manage Products. Choose one product ?to be connected to Related Products in Magento.
?

?
For instance, we choose: Gaming Computer than in a pop up window choose tab "Related Products".?Next you need to press the button Reset Filter in order to display the entire list of available in your e-store products.

Then you need to choose the Related Products Magento?to be relevant to a spesific product, in our case it is Gaming Computer, so we can pick a display, keyboard, and mouse. After, you press - Save.
?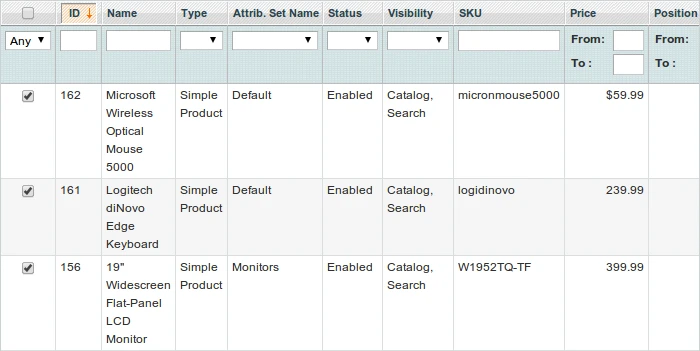 As a result of all the above actions, on our page together with a main product (Gaming Computer), will be displayed related products ( a display, keyboard, and mouse ).
We have described how to work with related products if you have a Magento 1 store.?For M2 we recommend to use our Related Products for Magento 2 exension.
There is another trick to remind to your costumers about related products. The Related Products ?— Magento by default doesnt have that kind of options, to deliver an informaton to your end-customer. But you can install the Magento Extension ?- Trigger Email Suite?- and to increase the flow of your customer, sending them emails with a detailed informaton about related products after the main product was purchaised.