Search AutoComplete & Suggest Pro for Magento 2
Speed up the search process on your online store with our Search AutoComplete & Suggest Pro! Our extension allows you to perform fast and precise predictions when completing a word or phrase for your customer while searching for a product. Turn your store visitors' shopping activities into a pleasant experience - offer them the most appropriate options for their online purchase with our Search AutoComplete & Suggest Pro!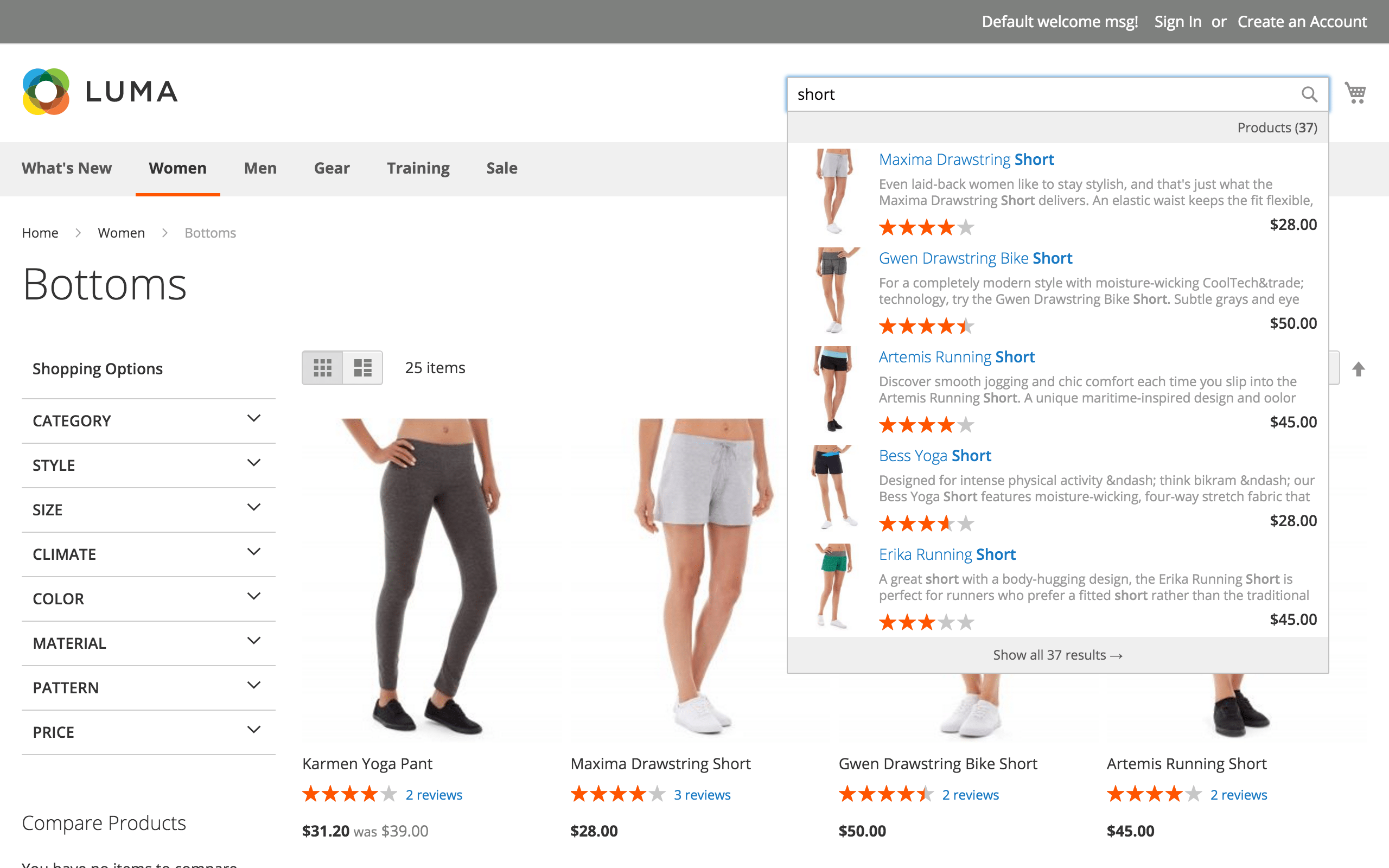 1/5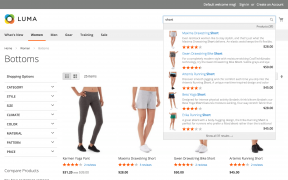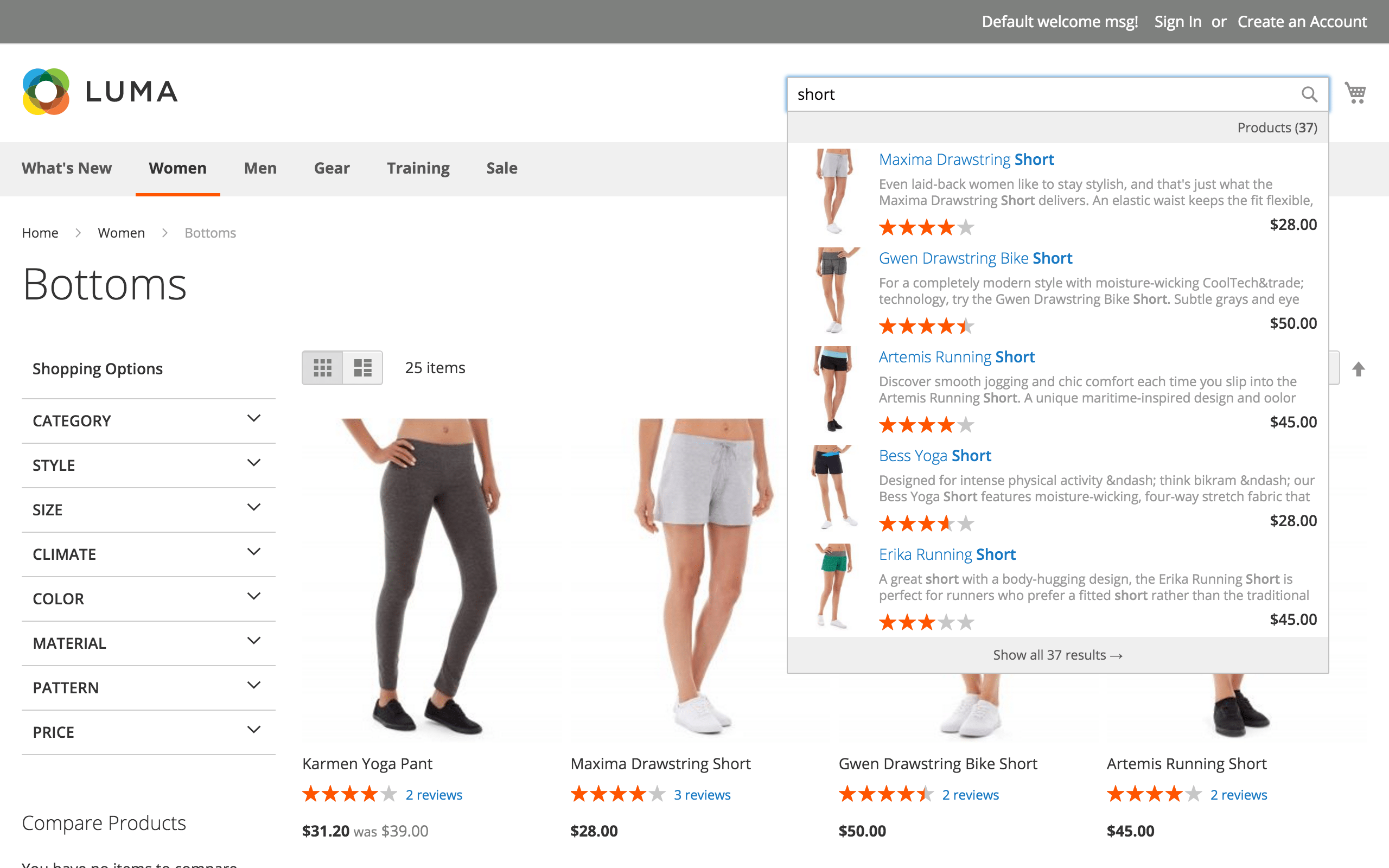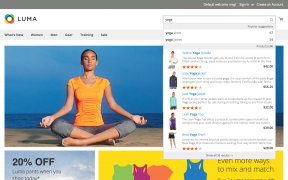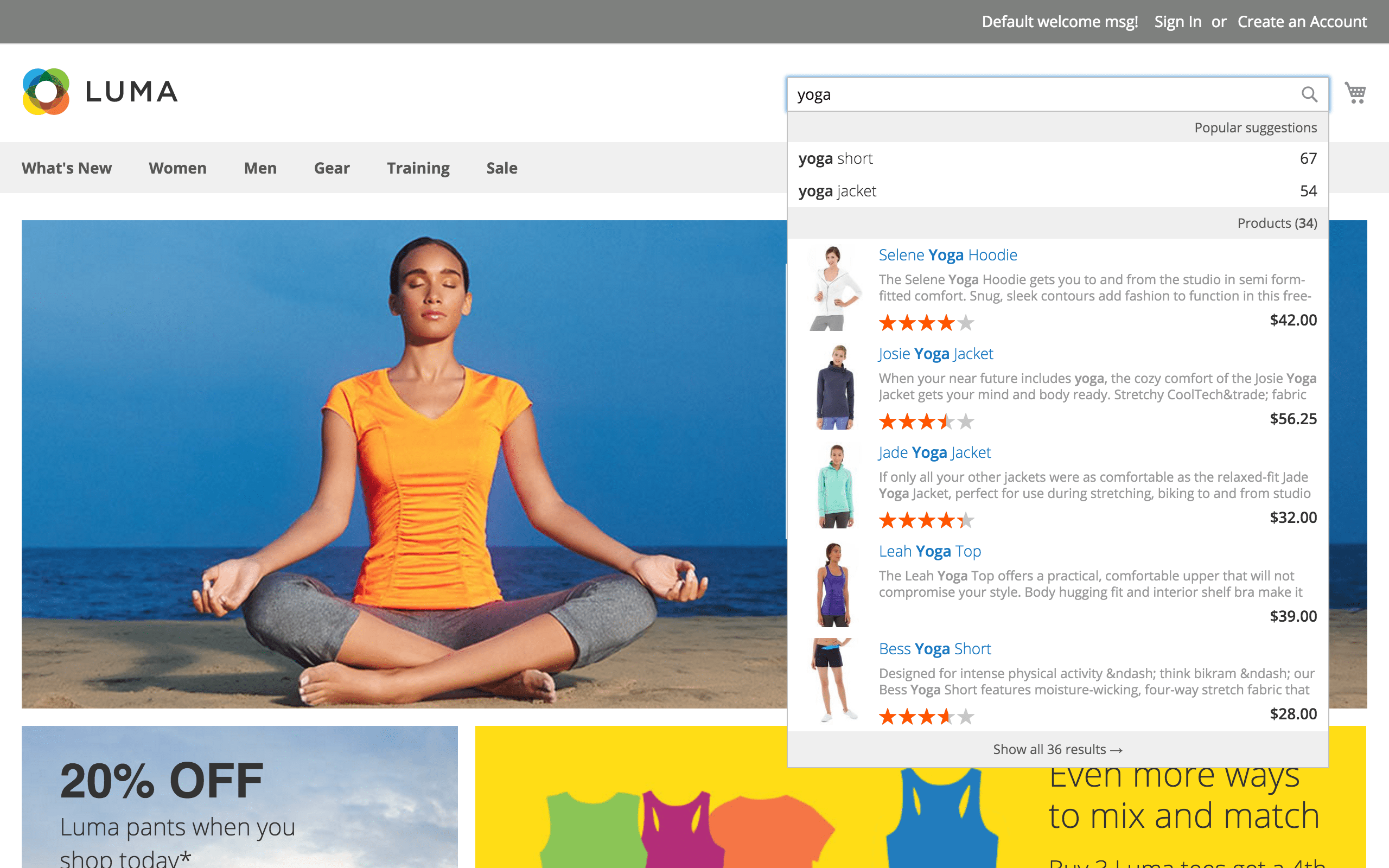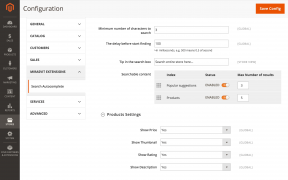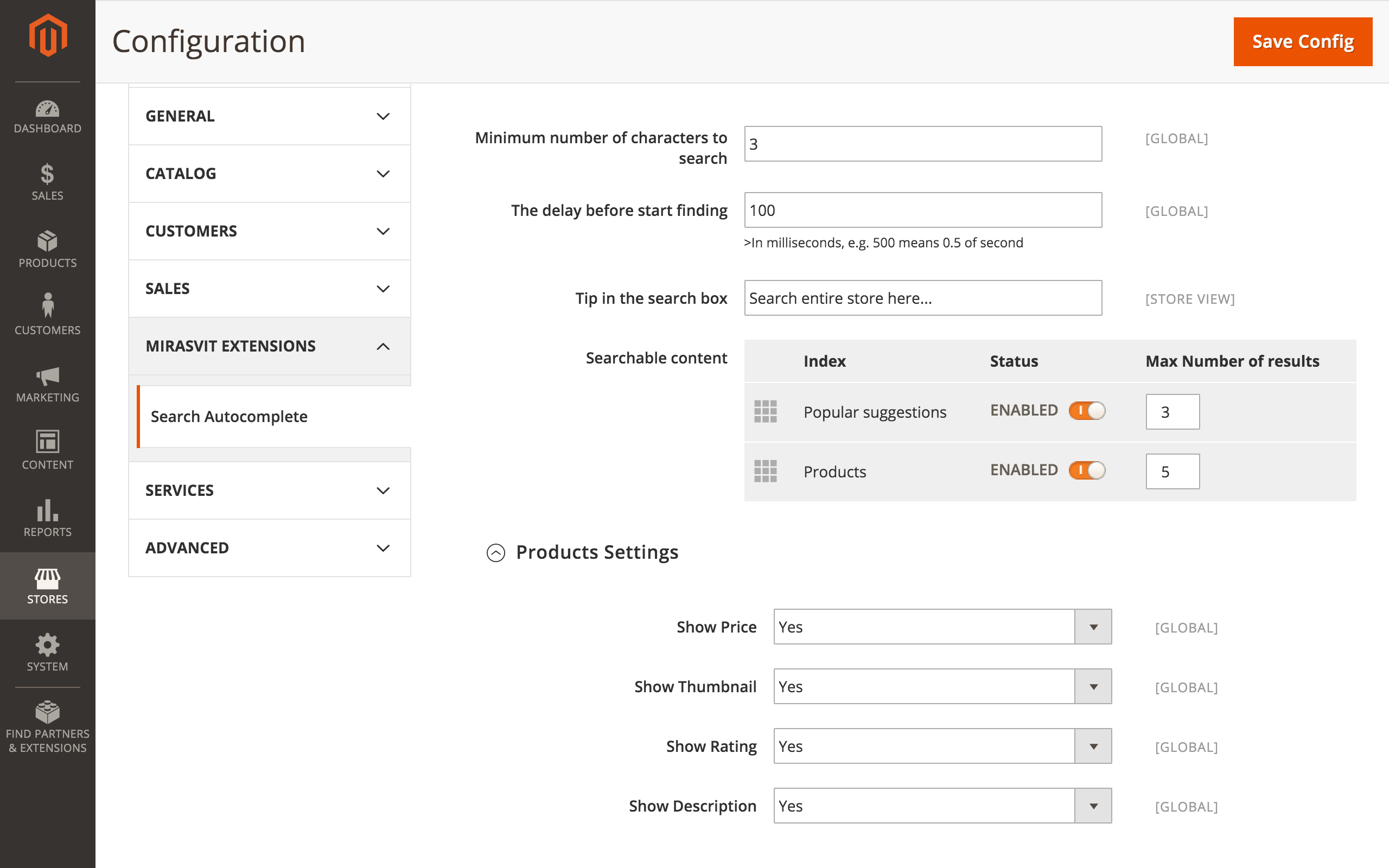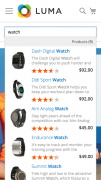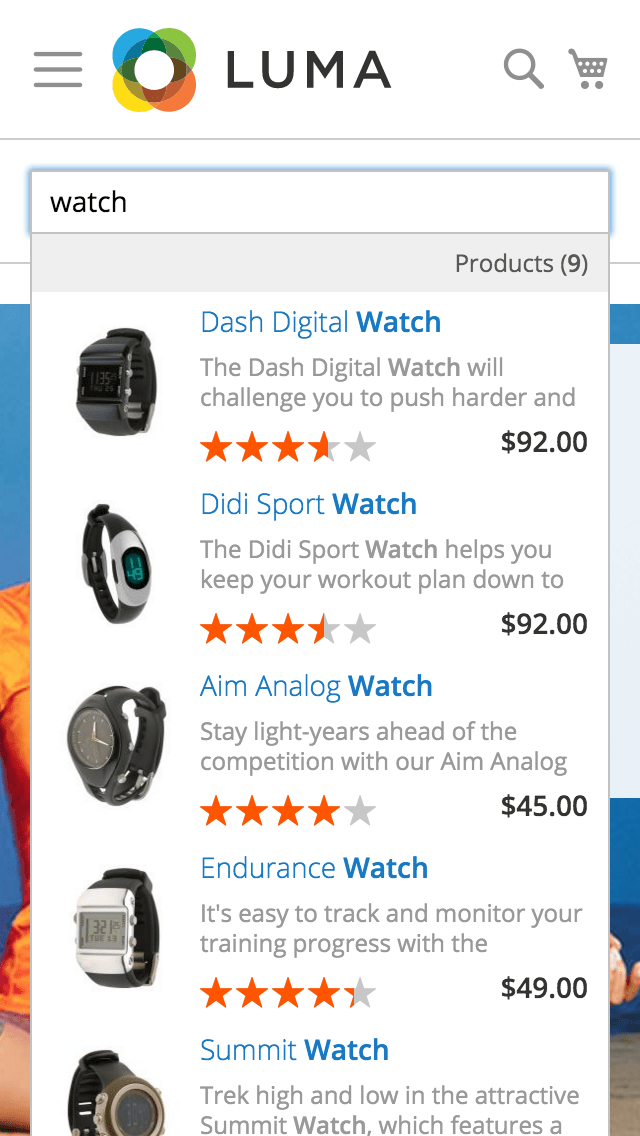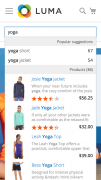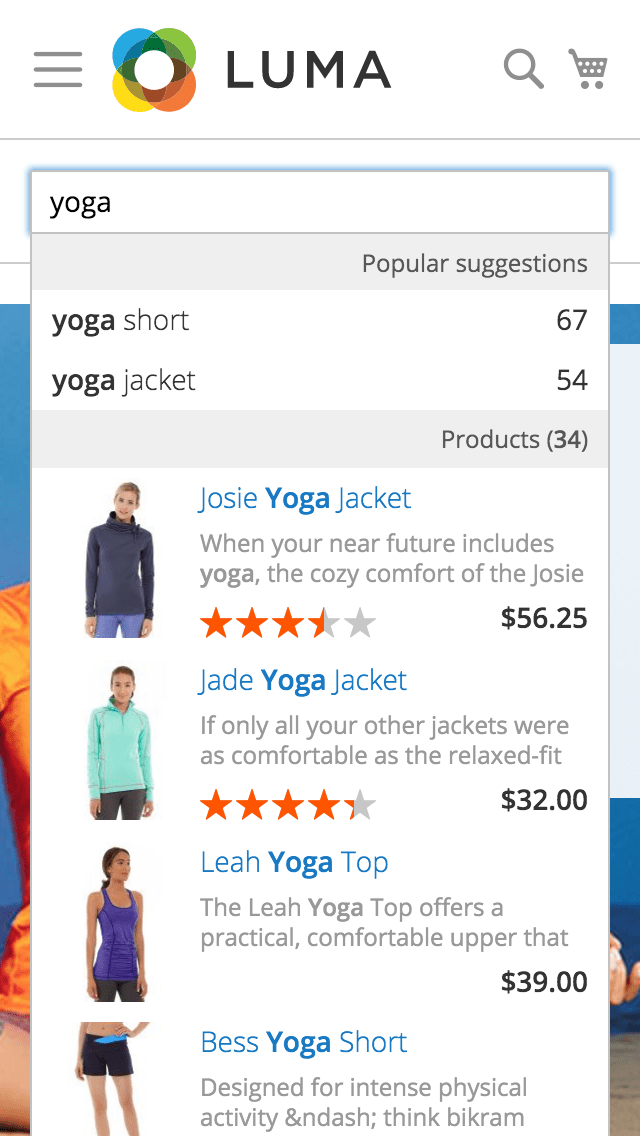 Feature Highlights
Check Out The Ultimate Fast And Predictive Store Search Solution!
The faster a customer interacts with your online store via the search form, the more purchases you stand to gain from the search results!
Search AutoComplete & Suggest Pro is the perfect solution in completing any search queries and suggesting appropriate product options. The extension suggests the rest of the word that the customer is typing in the search string.
Furthermore, our solution solves the issue of your store's customers typing speed and suggests queries or results as they type the desired query on the search field.
Additionally, the backend interface is clear and highly intuitive. You can manage all of the extension settings from one screen.
Search AutoComplete & Suggest Pro to help your customers :
spell the items rightly
find the product they came for, quickly and comfortably
complete their thought
Since more than 15% of all online store visitors use the search box, as they already know exactly what they are looking for, our solution is a must-have for your shop. That 15% of prospective customers can bring in upwards to 50% of all your orders on average!
Use the Search AutoComplete & Suggest Pro to help you improve your store's customer experience and boost sales!
10 Advantages You Get With Search AutoComplete & Suggest Pro
Autocompletes the search item after 3 (or more) symbols are entered
Speeds up the interaction between your store and a customer
Helps customers spell the items correctly
Allows the customer to locate products quickly and conveniently
Lets your customer complete their search in a split second
Lets you enhance your customers' shopping experience
Allows you to manage searchable content and how the results should look like
Provides you with a clear and intuitive backend settings
Helps you enhance sales numbers in your online store
Increases the search results conversion rate!
Feature Highlights
Proper Search Suggestions
Search AutoComplete & Suggest Pro provides your customers with the most accurate and convenient suggestions ever!
Even if the shopper is not sure, whether he or she has spelled the item correctly, our extension will help them to make the confident choice, suggesting the suitable options in a split second.
Having matched the results, in a dropdown box, before viewing the search page, this helps your customer make the right choice on the spot.
You can easily manage how the search tips should look like.:
price
thumbnail
rating
description
Your customers will see the results in a dropdown box, looking exactly the way you want them to be seen.
Also, your shop's visitors will see the word or phrase they are looking for in bold.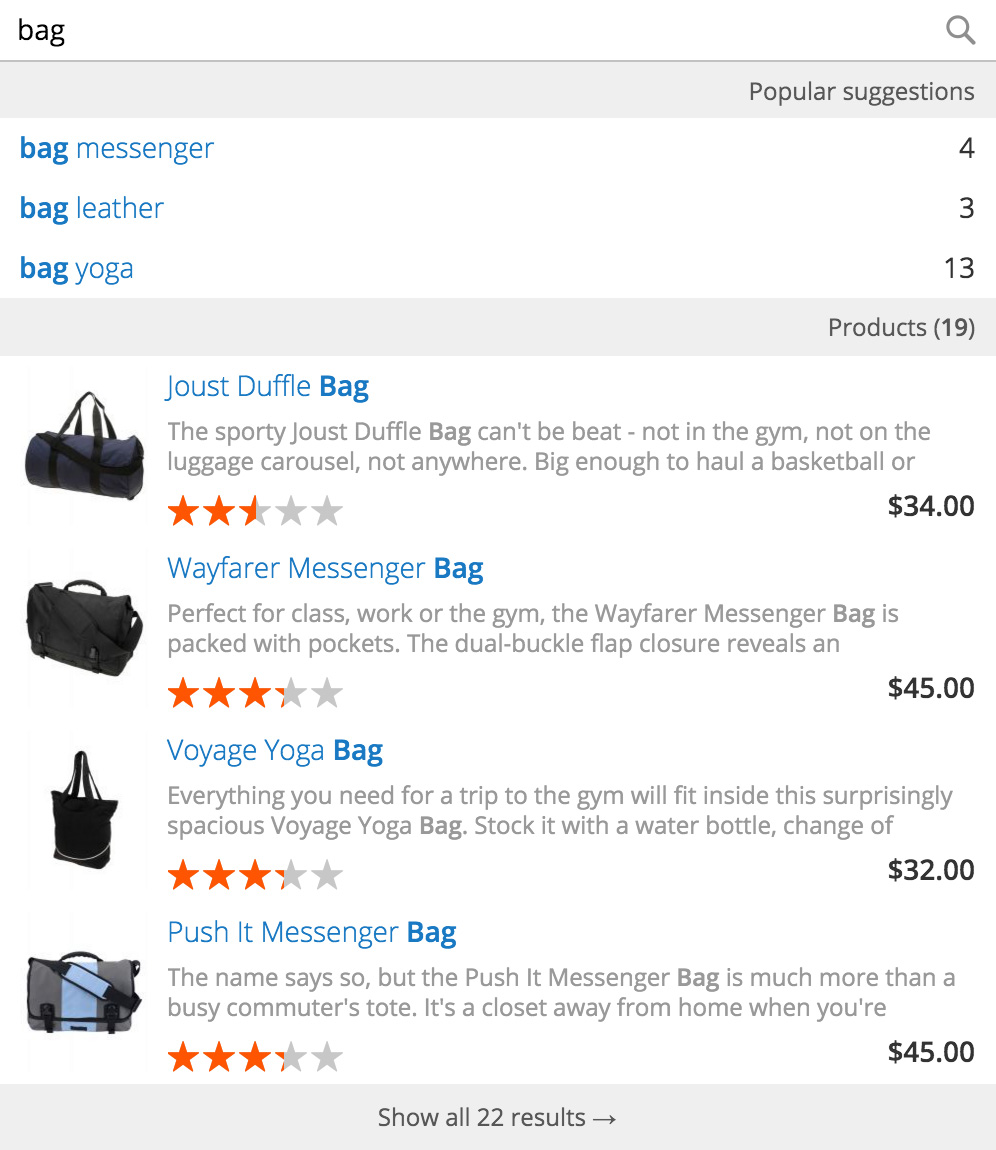 Easy Searchable Content Management
Search AutoComplete & Suggest Pro allows you to manage all your searchable content. You can include the existing search indexes and edit their statuses and number of results appearing on the search tip's dropdown box.
You may add to the searchable content the following indexes*:
popular suggestions
products
categories
pages etc
The customer will see the dropdown tips as you wish them to be seen.
*This feature functions fully when you have already installed our Advanced Sphinx Search Pro or Sphinx Search Ultimate.
For example, you need a customer to see Popular suggestions or Sale contents before anything else. To put this in place, you should drag and drop the Popular suggestions widget into the first position! Then you may place Products in the second position, etc.
Arrange your store's search tips easily and get more orders with Search AutoComplete & Suggest Pro!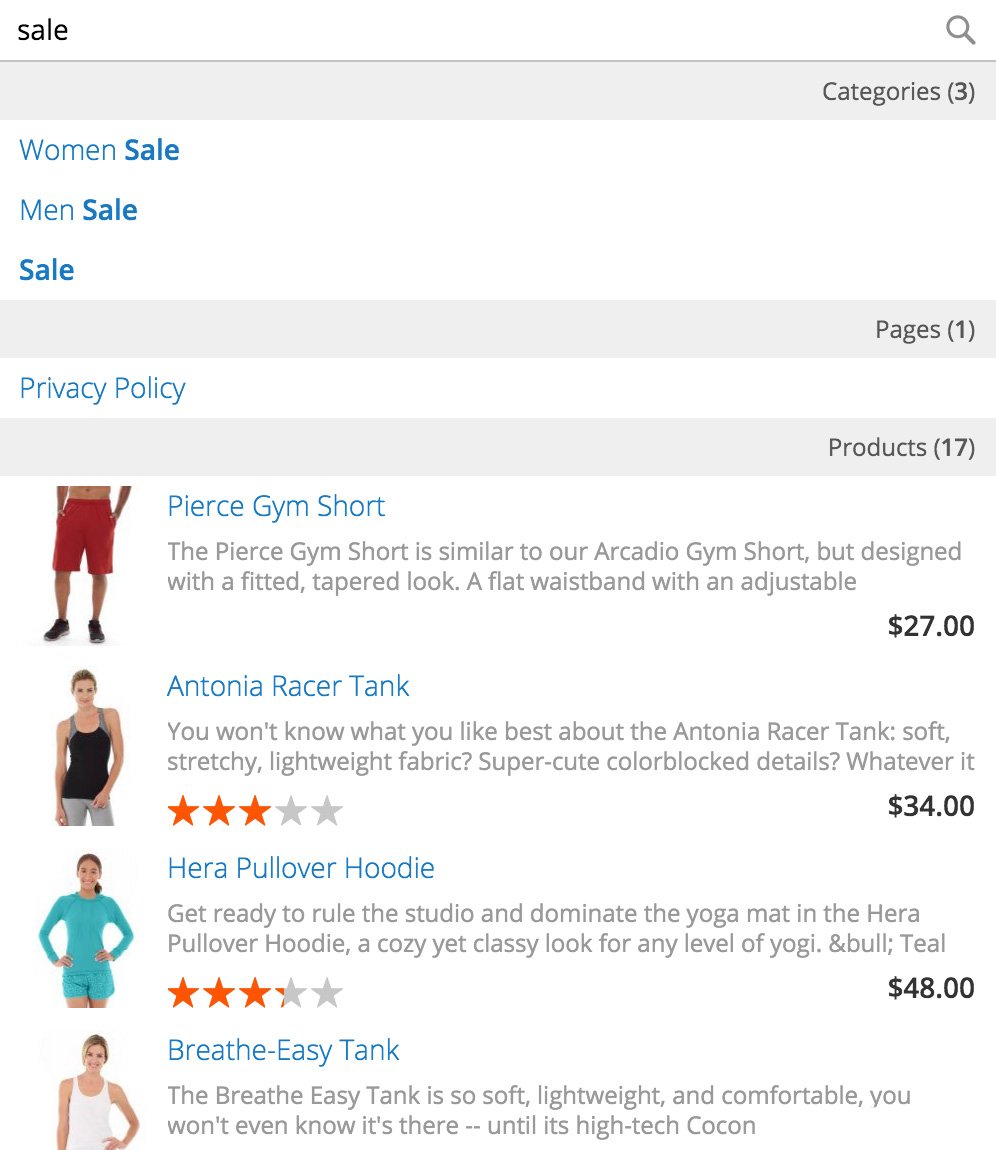 Clear And Intuitive Administrator Interface
Search AutoComplete & Suggest Pro provides you with a totally transparent backend interface.
You can make all the extension settings fit into one screen.
Easily manage the following options:
minimum number of characters to start autocomplete & suggest
delay before start searching in milliseconds
the tip for the search box
the content to perform searching with
product appearance in searching the results on the dropdown box
Make your customers' shopping experience more comfortable with Search AutoComplete & Suggest Pro!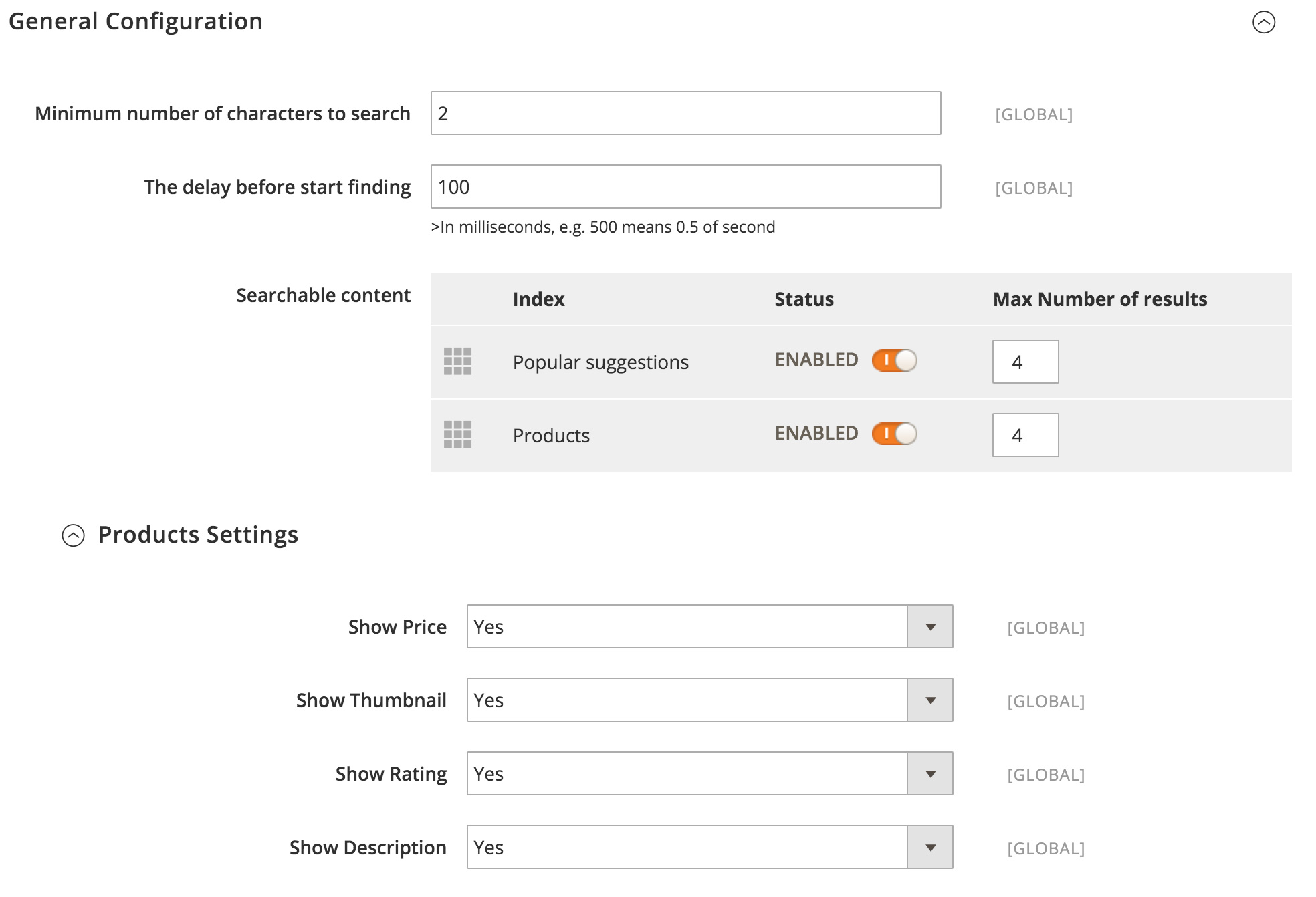 Easily Integrate to Your Store's Theme Template
Search AutoComplete & Suggest Pro easily integrates to any template.
It supports all theme types, including responsive ones.
Stay confident in your online store's performance with our solution!
Supports All Mobile Devices
Search AutoComplete & Suggest Pro works perfectly in any mobile device (tablet, smartphone, etc.) due to its responsive theme support.
Let your customers feel at ease using their favourite device while shopping on your online store!
Install Search AutoComplete & Suggest Pro today and make your customers feel comfortable while shopping in your store!
Worked Beyond Expectations
Mirasvit team developed the extension with all compatibility with themes and other extensions.
No need to look into-it after installation.
best of luck for future endeavors.
Rick
from Hollywood, United States
The Extension work as suggested. It's a lot better than the magento stock serach option.
Less searching and more finding
Brian
from Huthwaite, United Kingdom
This extension is great, it allows our customers to quickly and easily find what they are looking for and more importantly buy the product quickly and easily right from the search. The results are quick and accurate.
Daniel
from Gurgaon, India
This extension is easy to install and really works well. Results are returned very quickly and accurately. We had another extension but it did not have the accuracy for multiple word phrases that this one does.
Allan
from Shepperton, United Kingdom
This extension is easy to install and really works well. Results are returned very quickly and accurately. We had another extension but it did not have the accuracy for multiple word phrases that this one does.
Hervé
from Molsheim, France
This extension do the job, customer, reactif customer service. Thanks
Brijesh
from New Delhi, India
It is very useful and accuracy is almost met the requirements.
Great extension, go for ultimate though
Brian
from Fairport, United States
This extension works great for what it does, the only issue is without the other enhancements, Magento's built in search is poor. For an extra $99 get the ultimate search by Mirasvit instead.
https://mirasvit.com/magento-2-extensions/sphinx-search-ultimate.html
Nikos
from Athens, Greece
perfect!!
Magento 1: Search the shop and get instant results
Thijmen
from Amsterdam, Netherlands
The extensions is great and add a lot of value to the magento store!
Magento 1: Very good Plugin
Jerry
from Gilbert, United States
I am happy with my purchase
Steven
from Halesworth, United Kingdom
Easy to integrate and great support when needed.
Elliot
from High Peak, United Kingdom
Had a few issues installing as we were brand new to Magento, but the support were amazing. Within moment of raising a ticket they responded positively and politely, even offered to install it for us!
Luckily, we managed to sort it by ourselves, but knowing how responsive and accommodating they were filled us with confidence in the product. And rightly so, as it did not disappoint!
Magento 1: Great extension
Mihai
from Oradea, Romania
The extension works great and it's easy to use.
turgay
from United States
This extension would definitely recommend this company even had some problems were almost solved thanks to www.teleplus.com.tr
Magento 1: awesome, but could be better
Konstantin
from United States
The speed of the searches are amazing once they are cached, wish there was some sort of cache warmer/crawler that would cache the search results based on previous entries.
Manual & Support
Need more help?
Save time by starting your support request online and we'll connect you to an expert.
Contact Us Now
We found other products you might like!
Reasons to choose Mirasvit
Client focusing and satisfaction
These are our primary. A major portion of our new clients come from referrals from our existing clients. Our professional team of developers, marketers and support staff have invested the best knowledge and experience in the field into our work, so you know you can come back to us again and again.
Remarkable support
One year free and high quality support. We go to great lengths to provide maximum satisfaction with every module you have purchased in our store. By helping you with installation, configuration, answering your every question, we do all our best to eliminate any possible problems.
Risk-free Investment
30-days money back guarantee. If you are not satisfied with our extension's performance for any reason, we provide a full refund.
Constant improvements and upgrades
We constantly add new features to all our modules, and are always interested in hearing your opinion and implementing your suggested features in our future developments.
Comprehensive Documentation
We provide an expanded user guide for every aspect of our extension, so you can find answers for all your burning questions.
Unencrypted source code of our products
You can customize extensions according to your needs and requirements.
Usability and Performance
The Module is easy to install and upgrade, just follow our step-by-step user guide.
Safe Magento updates
No core modifications. Just use the composer or copy the extension's files to the root directory of your store.