Magento 2 Improved Sorting Extension
The Improved Sorting for Magento 2 module is an excellent way to enhance your store's merchandising potential. It lets you add amazingly flexible sorting options to category pages, search results pages, and catalog widgets.
With this extension, you'll easily improve your store's UX and boost its conversion rate!
Enhance your store's merchandising potential
Promote seasonal, high margin or discounted products
Demote out-of-stock products and products without images
Create product sorting options based on any product variable
Sort products on category pages, search pages and inside widgets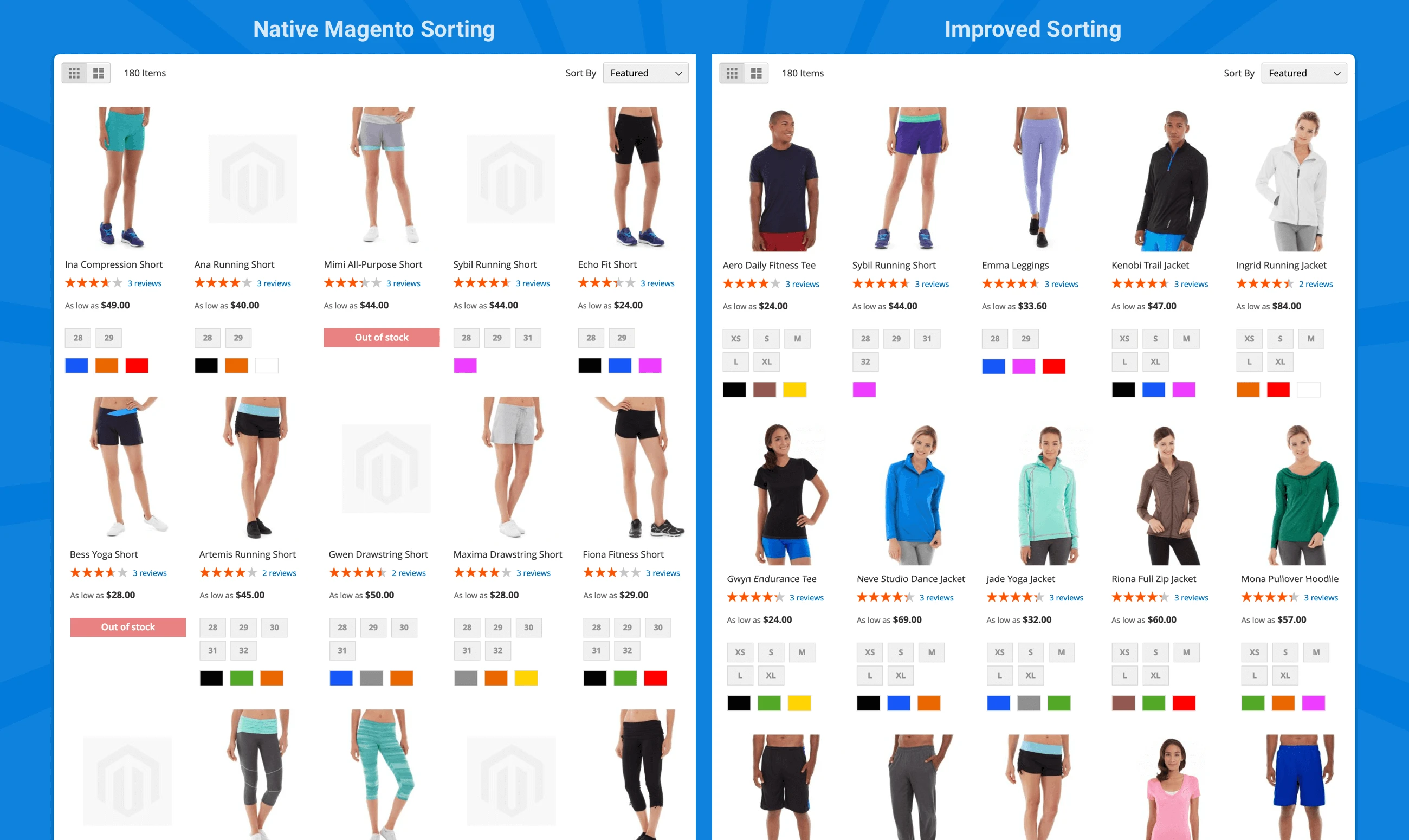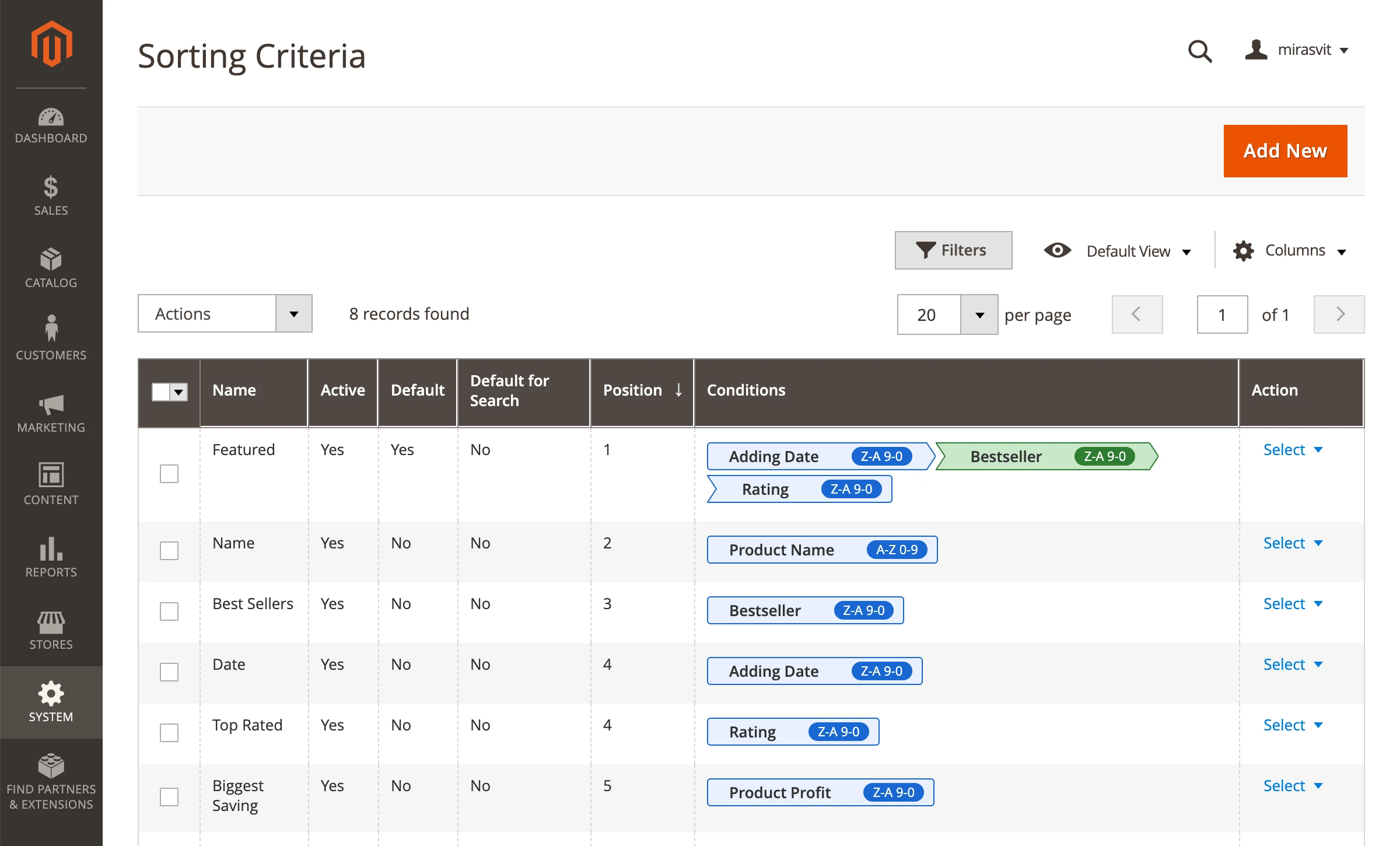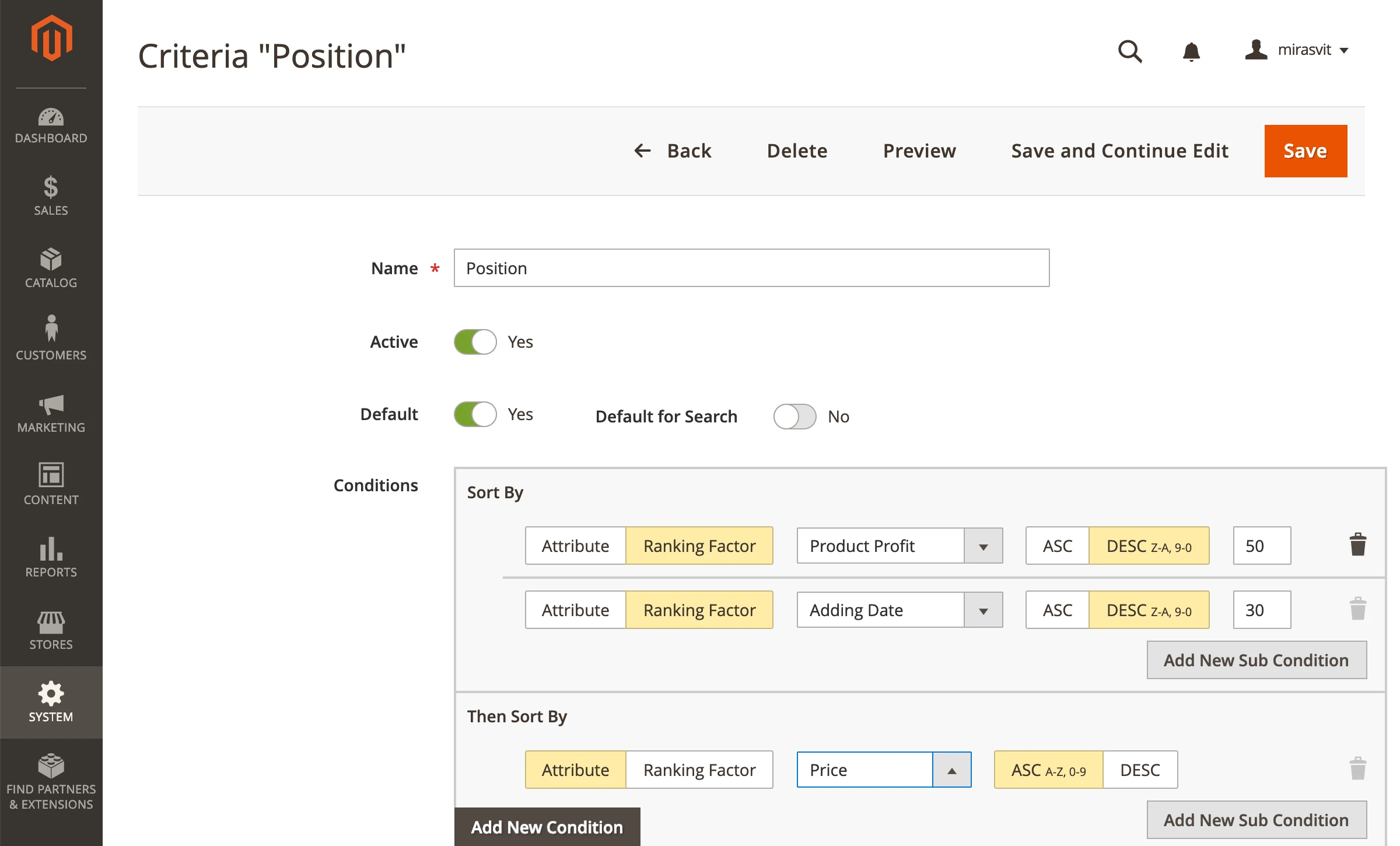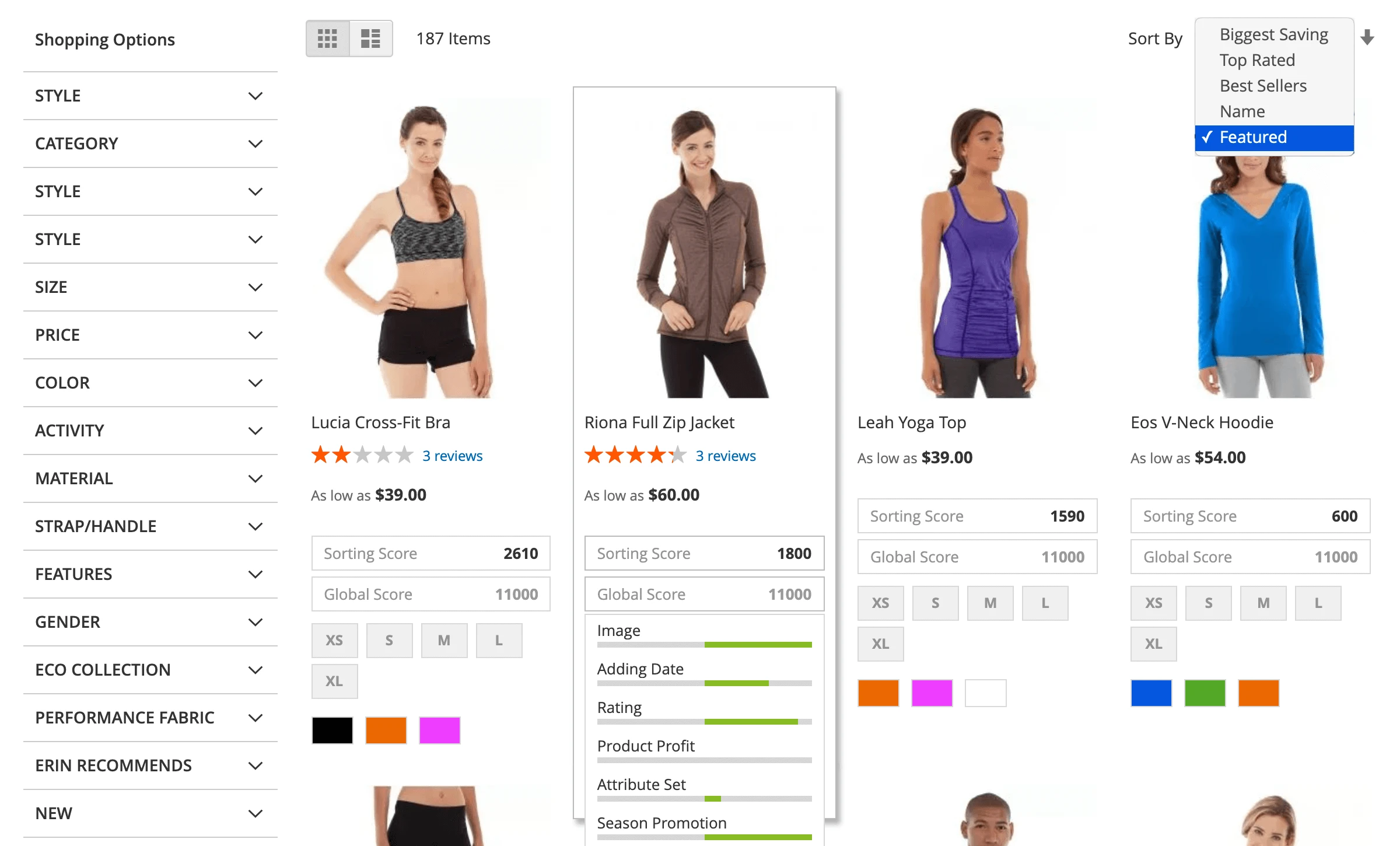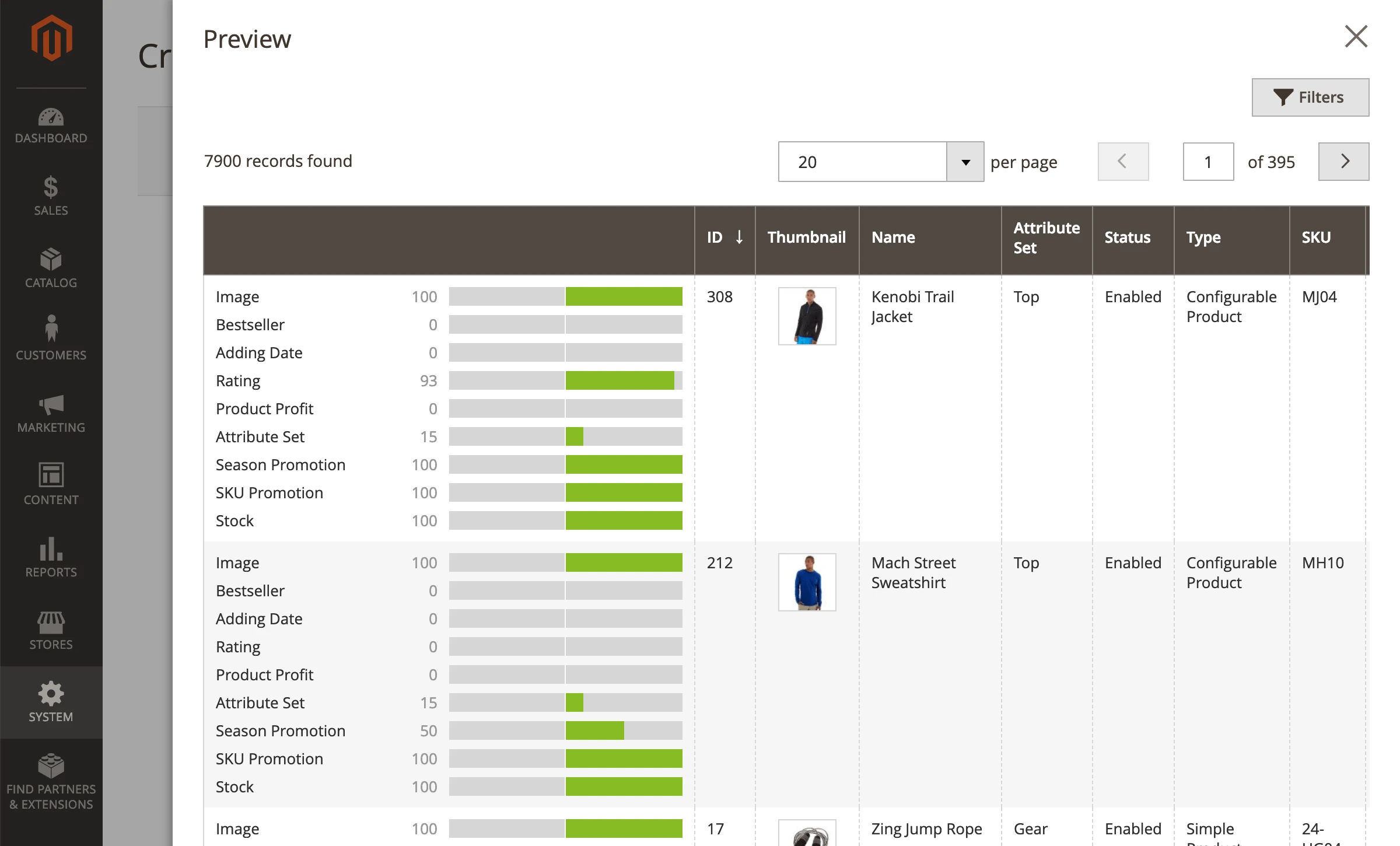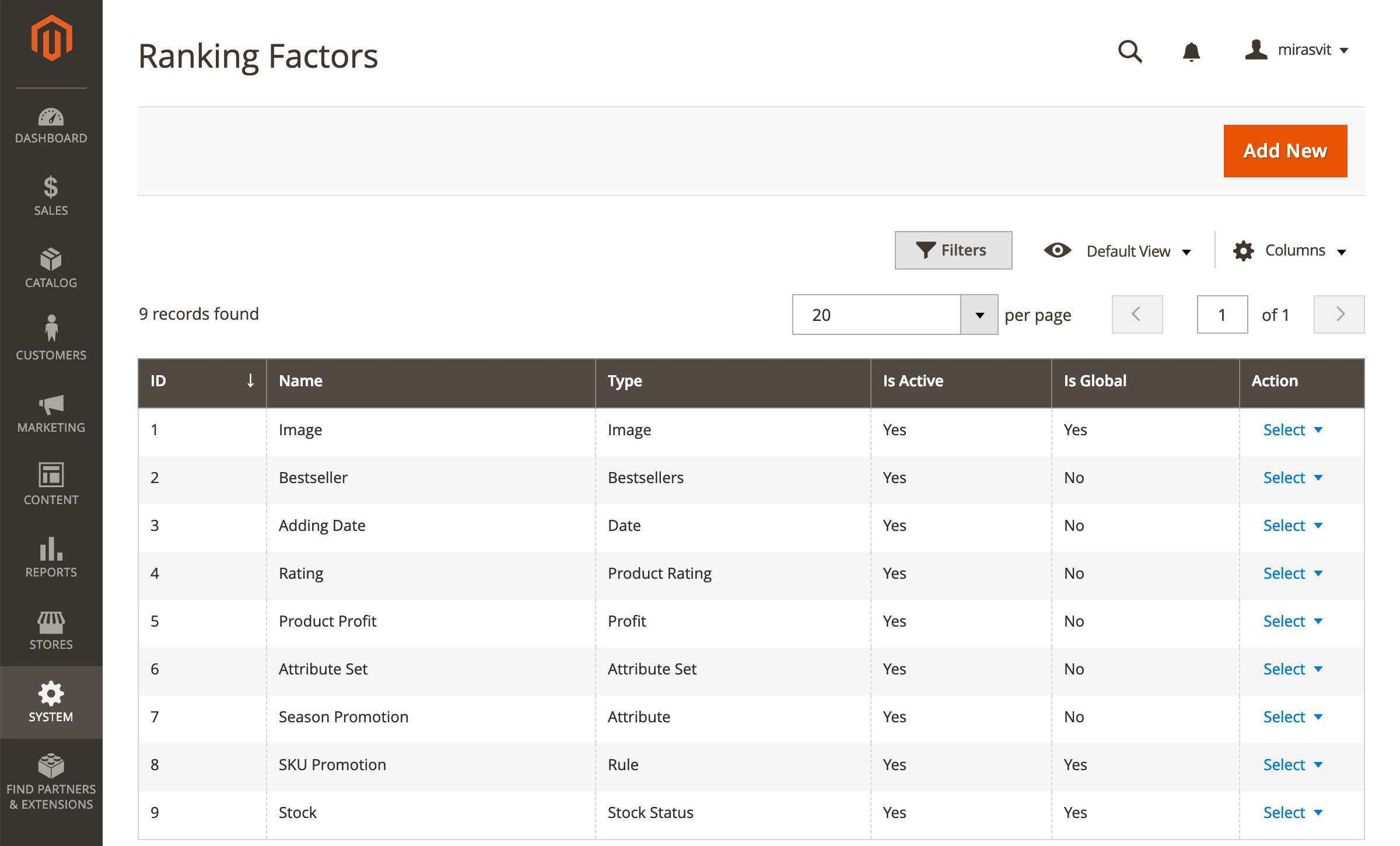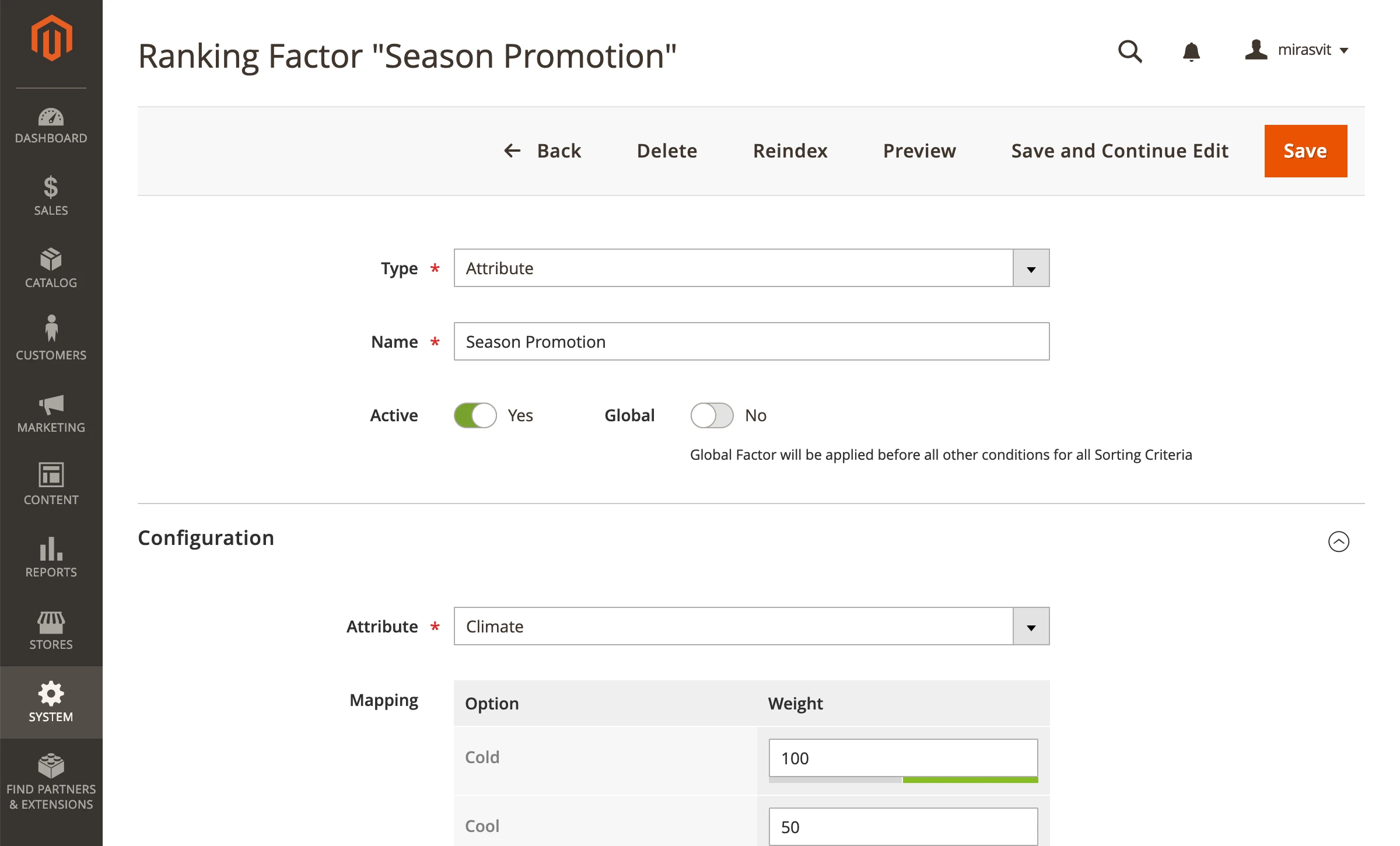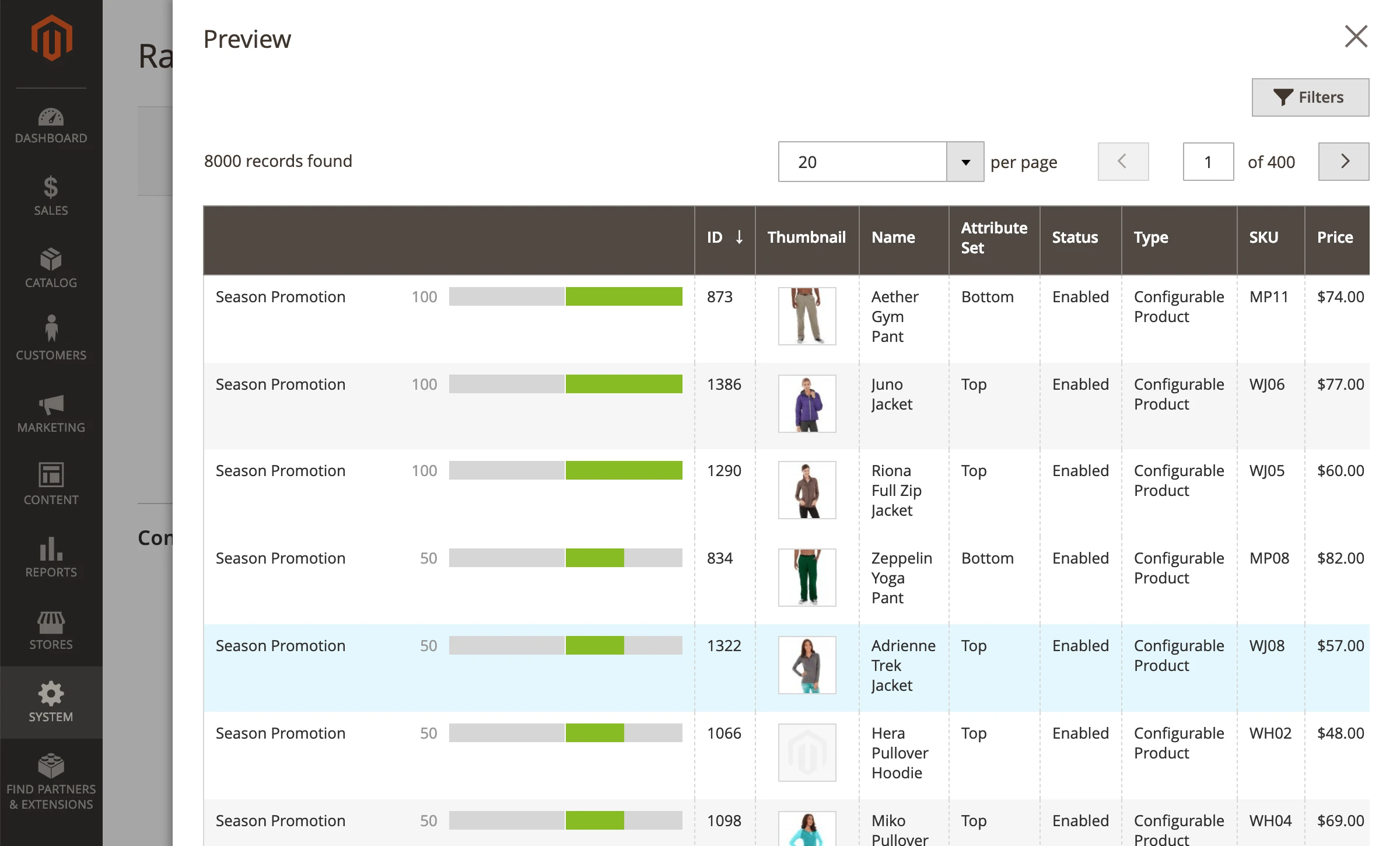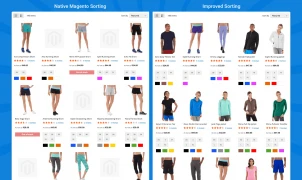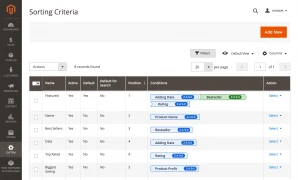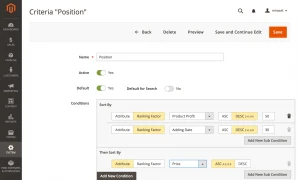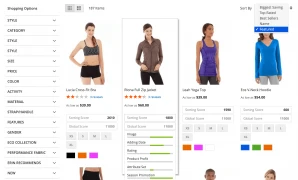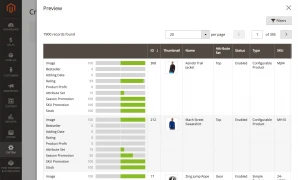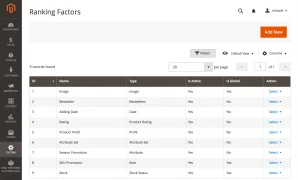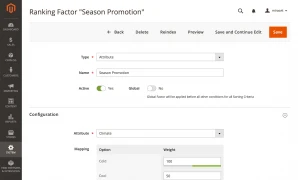 Business Value
Gain full control of product sorting!
The way you sort your products directly affects your store's UX and conversion rate.
You have to make sure that customers can find the products they are looking for quickly and easily, or else they may leave and shop elsewhere. On top of that, the products you need sold either the most urgently or at the greatest quality should always be at the top.
Magento 2 Improved Sorting extension is a substantial overhaul to the way sorting products in Magento is done by default. The module lets you create your own sorting rules based on any individual product variable, combining several variables in a single rule, fine-tuning the way the module applies them, and more. With an extension this powerful, your store's merchandising potential will be second to none!
---
How It Works
Set up your ranking factors based on whichever product variable you require – from attributes to sales numbers. These factors convert each variable into a score between -100 and 100, which determines the product's position.
Once you have set up the ranking factors, you can create sorting criteria based on them. You can include as many ranking factors as you need in a single sorting criterion.
The module will display the sorting criteria you have created in the frontend, giving your customers an intuitive and personalized shopping experience.
---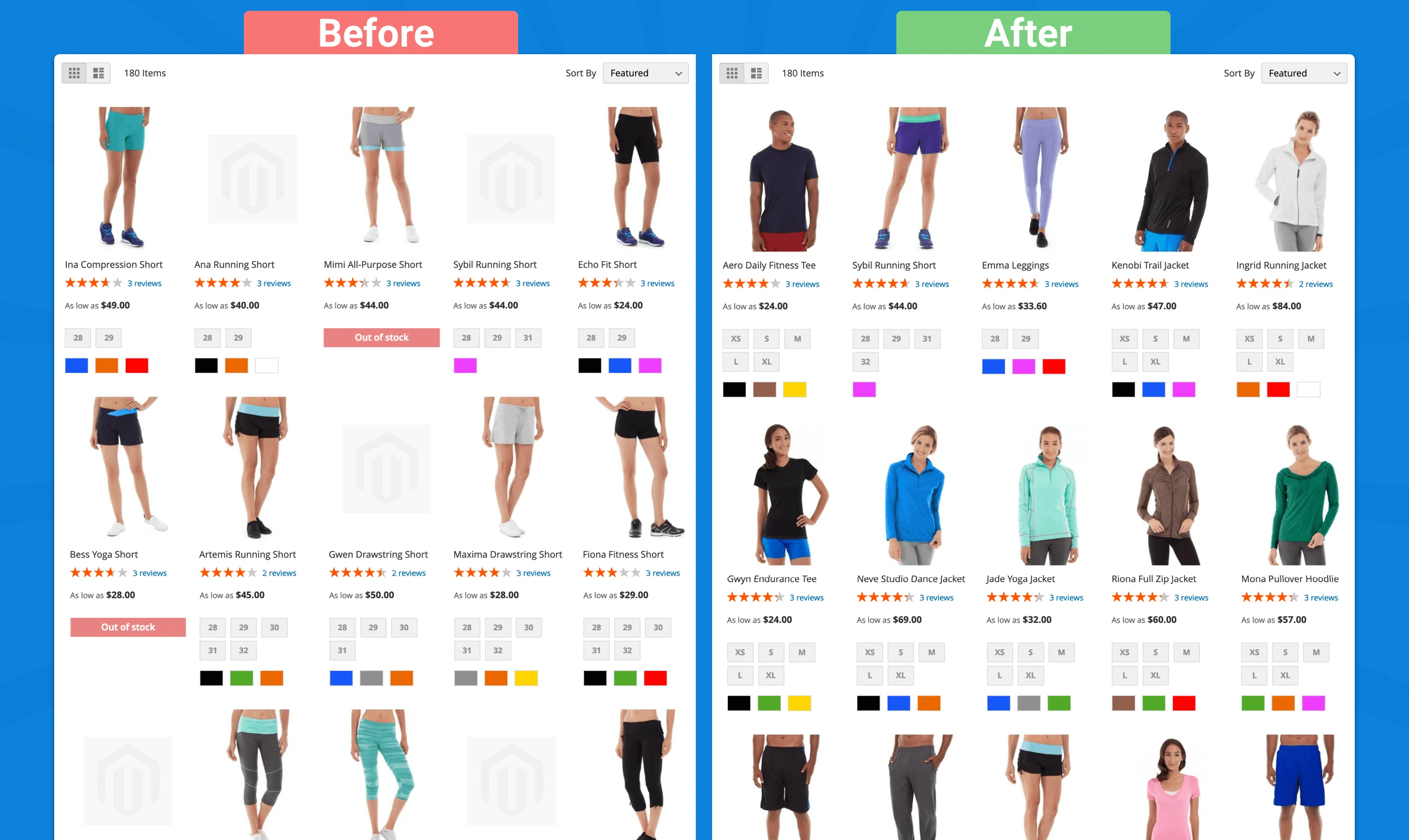 A comparison between sorting products with default Magento sorting options and sorting them with Mirasvit Magento 2 Improved Sorting extension.
Perfect for Merchandising
Product Spotlight
Highlight any product you need
The extension works great if you need to enhance product discoverability. Create sorting criteria that correspond best to the business needs of your store and highlight products that customers should see first when browsing the product catalog of your shop. For instance, you can place goods with surplus inventory higher on the list, or move under-sellers to the top.
Excellent UX
Sort by the most relevant criteria
The Improved Sorting extension offers Magento 2 advanced sorting that lets you tailor the sorting options to the needs of your particular product catalog. Modify existing sorting criteria and add several new sorting options. This will make your store's navigation much more intuitive, drastically improving your visitors' experience.
Higher Conversion Rate
Boost your funnel's efficiency
With this module, you can create custom product sorting by using any product attribute or their combination for creating the sorting criteria you need. Use several ranking factors for a single sorting criterion to ensure that visitors will see the most attractive products, like goods with the highest discounts, first. This will make visitors much more likely to convert to customers.
Powerful Ranking Factors
Ranking Factors are a unique sorting management concept developed by our team and implemented in this extension. The Improved Sorting extension lets you use any product attribute as a ranking factor for the sorting.
The ranking factor can be applied in two modes:
• as a parameter for sorting criteria;
• as a global parameter that will be applied before any other conditions for all sorting criteria.
You can count on the module to always fit your exact business needs!
Date
Promote the latest and greatest
Override the default Magento 2 sorting algorithm which ranks products from newest to oldest. The Improved Sorting module lets you rank products depending on when you added or updated them. You can set the exact timeframe for the module to consider the product: new or recently updated.
Offer new products sorting in Magento to your customers. New and frequently updated goods will be shown in the top spot. This is an excellent way to help visitors discover new arrivals.
Attribute
Highlight specific products
You can rank the products with particular attributes or attribute sets higher. Configure the attribute set as you need in the Magento admin panel.
This comes in handy when you need more specific sorting options, like boosting seasonal products or certain brands.
Image
Rank less attractive propositions lower
Set up product sorting in your store so that customers first receive the products with complete product page. This factor will move products without images to the bottom.
It's invaluable for any store as visitors are much less likely to buy something if they don't know how it looks.
Product Rating
Leverage the social proof
This factor ranks products depending on their review score (Magento 2 sort by rating).
Products with higher ratings have higher conversion rates because they appear more trustworthy.
Best-sellers
Sort by what's selling
The module lets you rank products depending on the number of purchases made during a specific time frame (Magento 2 sort by best seller).
This option will help you sell even more of your best-sellers or put a spotlight on underperforming products.
Profit
Sell efficiently
This factor ranks products by their profit margin.
It's great for maximizing your profits, especially when combined with other factors.
Rule
Highlight any product attribute
This is the most flexible factor. It lets you use Magento conditions to give a higher ranking to products with a particular attribute or an attribute combination.
Category, size, SKU, - the possibilities here are endless!
Availability
Demote the products you can't purchase
The module lets you rank the products either by their inventory status or by how many of them are left in stock.
The former option is vital for any store, as the visitors are more interested in the goods they can readily buy.
The latter comes in handy if you'd like to boost the sales of unpopular products or clear your inventory.
Popularity
Improve product discoverability
The ranking score for this factor for any product is determined based on the number of its product page views. It's very helpful if you'd like to take advantage of social proof or highlight the products visitors tend to overlook.
Sales per View
Highlight the most efficient products
This ranking factor prioritizes goods with the highest conversion rate. It comes in handy if you intend to maximize your income or give a nudge to the under-sellers.
Discounts
Provide excellent value to the customers
This factor ranks products according to the difference between the regular price and the special price. It'll help you bring the most valuable promotions to the top and get the most out of your sales.
Custom Formula
Define your own formulas to sort products
The Formula Ranking Factory enables you to define your own calculations to retrieve factor values for each product. The syntax is very similar to that of Excel formulas, making it easy to use and customize.
Flexible Sorting Criteria
The module's sorting criteria are incredibly flexible and open-ended. You can sort products by any ranking factor as well as product position in the category, its name, and price.
On top of that, you can use product attributes as a ranking criterion or combine several attribute conditions as a single ranking factor and tweak the way the module calculates the sorting score for this combination.
Use the Preview option to check how the product catalog at your store is being sorted with this new ranking factor.
Combine the Rules
Tailor the sorting to your exact goals
The module lets you combine any number of ranking factors in a single sorting criterion.
For complex sorting criterion, the module first sorts products by the main ranking factor, then it applies the next one, and so on.
Ranking factors can have complex conditions, themselves. You can choose an ascending or descending sorting option for each ranking factor.
For example, you can create a rule that prioritizes the cheapest and the latest-added bestsellers with the highest rating.
Or give customers the ability to sort products by featured sorting criteria, which uses such ranking factors as adding date, bestseller, or rating.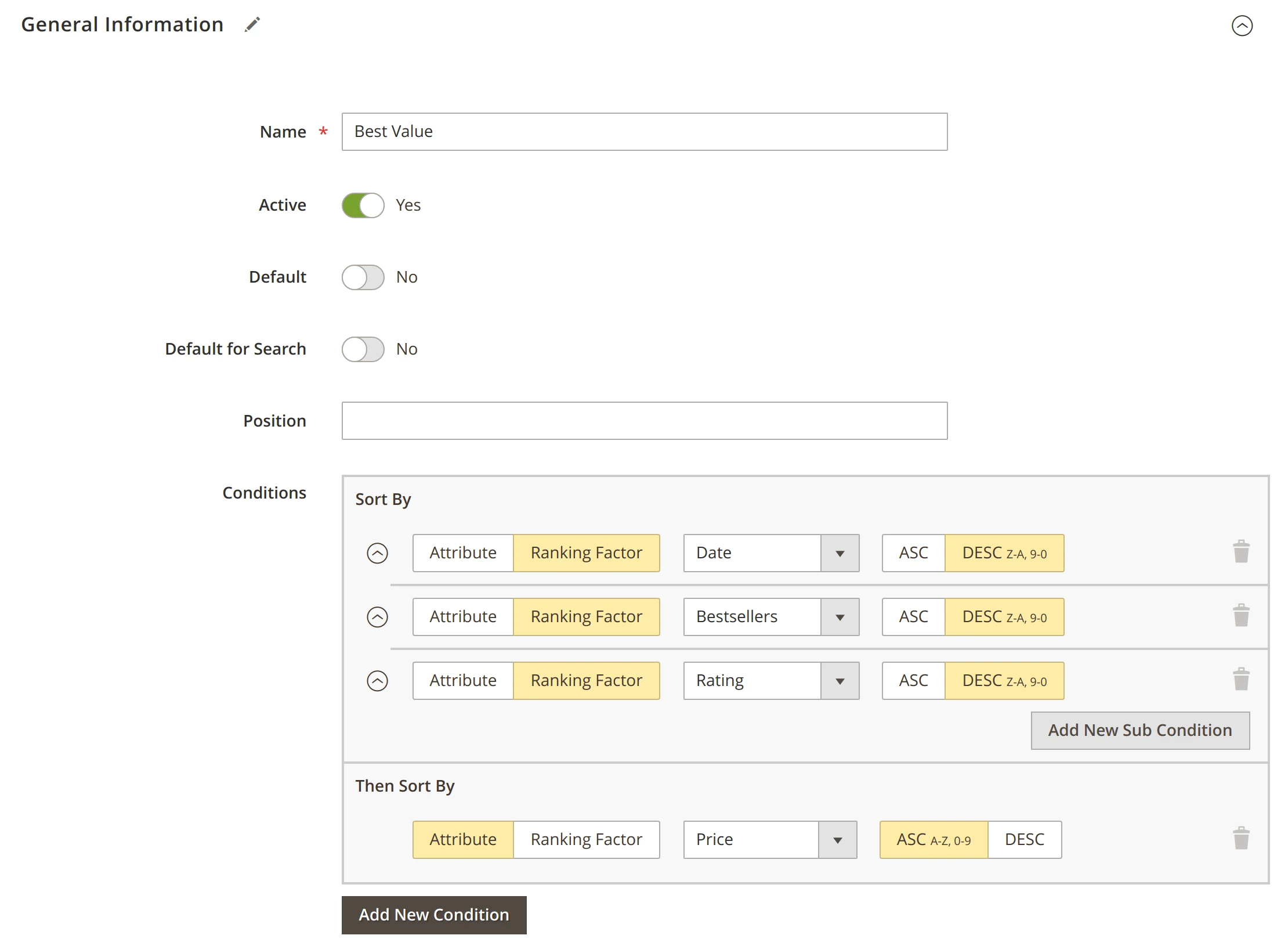 Fine-tune the Score Calculation
Customize the way the module applies the rules
Improved Sorting extension can calculate the sorting score in two different ways:
You can add the factors as separate conditions. That way, the module will apply each of them in sequence. For example, it will start by sorting the products by A, then it will sort the resulting sequence by B, and so on.
You can also add the factors as sub-conditions. That way, the module will summarize each factor's score and apply the sum. For example, it will sort the products by (A + B + … + N).
You can combine both options in a single criterion for maximum flexibility, too.
Set the Default Criterion
Let visitors see the most lucractive option first
The very first sorting option that visitors can see should display the most attractive propositions at the top.
The module allows you to change the default sorting criterion for product categories and search results pages, maximizing the efficiency of your funnel.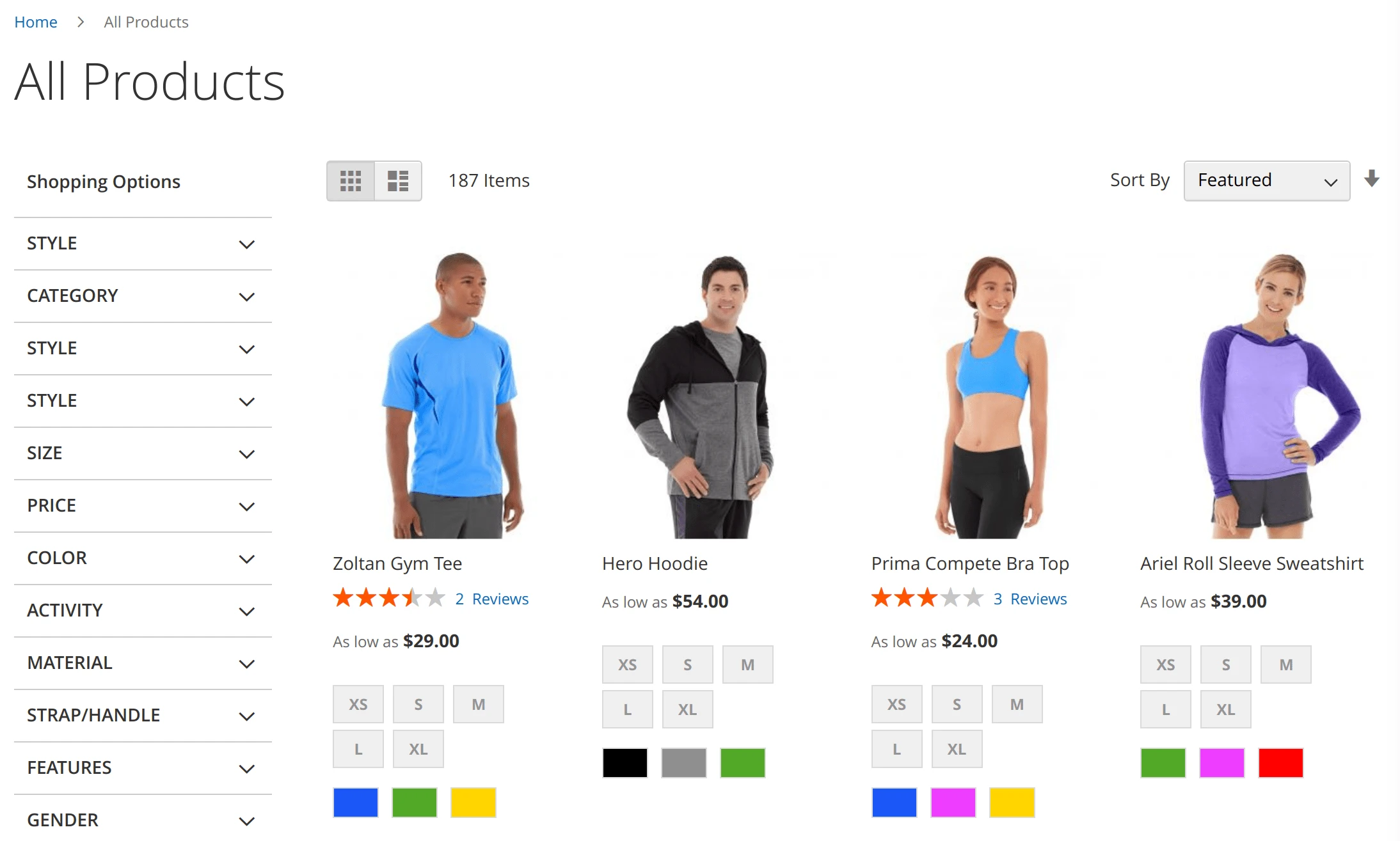 Frequently Used Sorting Criteria
Featured
Sort by Biggest Saving
Cheapest
Most Expensive
Top Rated
Sort by Reviews Count
Sort by Now In Wishlist
Sort by Most Viewed
Sort by Options
Sort by Created Date
Sort by Price
Sort by Size
Sort by Position
Sort by Newest
Sort by Date
Sort by Reviews
Sort by Discount
Sort by Stock Availability
Sort by Name
Sort by SKU
Sort by Best Seller
Sort by Rating
Sort by Category
Sort by Popularity
Advanced Features
Search Results Integration
Teach your search how to sell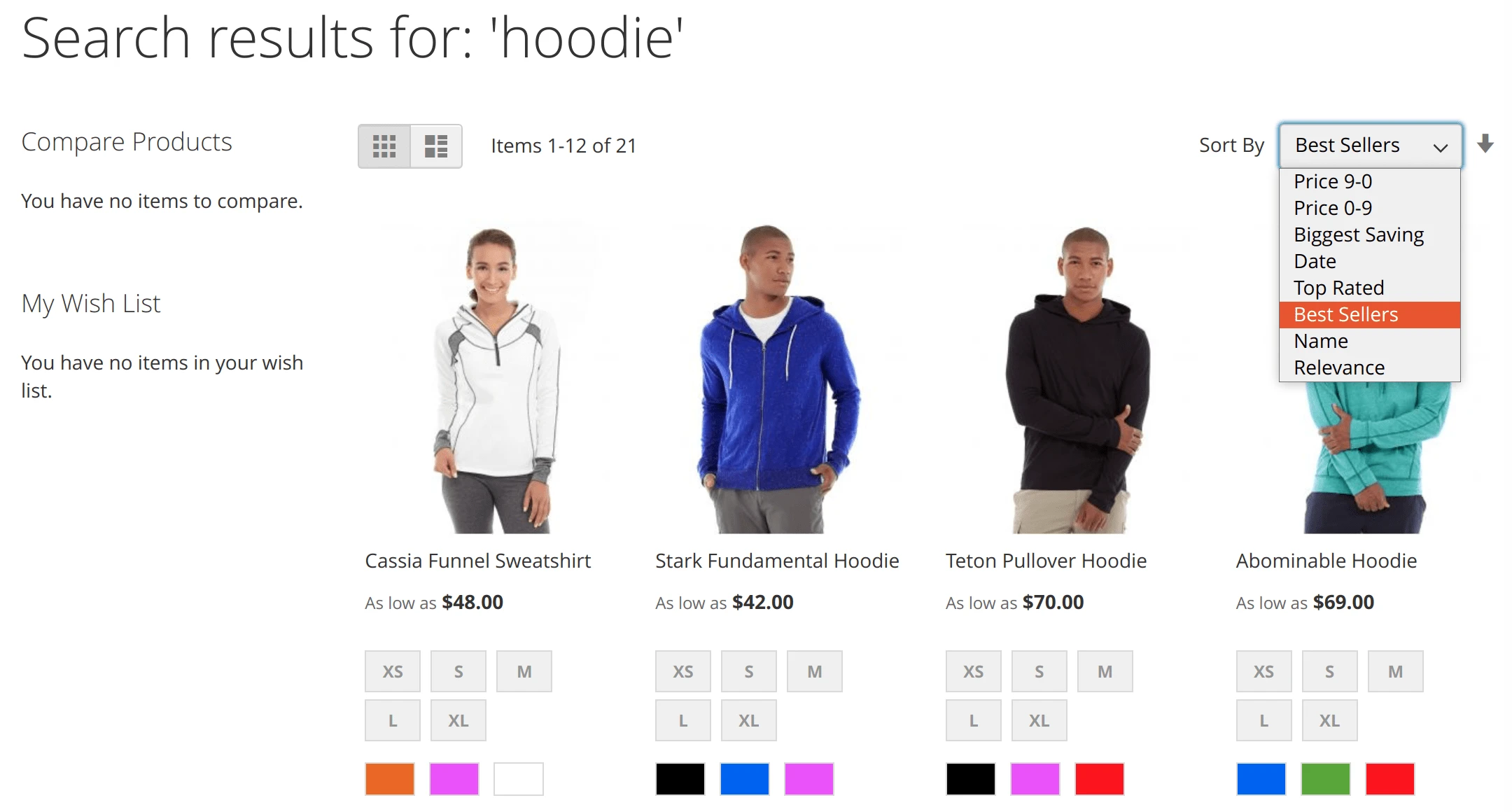 The module enhances the sorting options on search result pages, too. Add new sorting criteria to the search page and extend the list of default Magento sorting options. You can even override the default sorting option on the search page. That way, your products will always be displayed optimally, maximizing your conversion rate.
Widget Integration
Improve the widgets' efficiency as well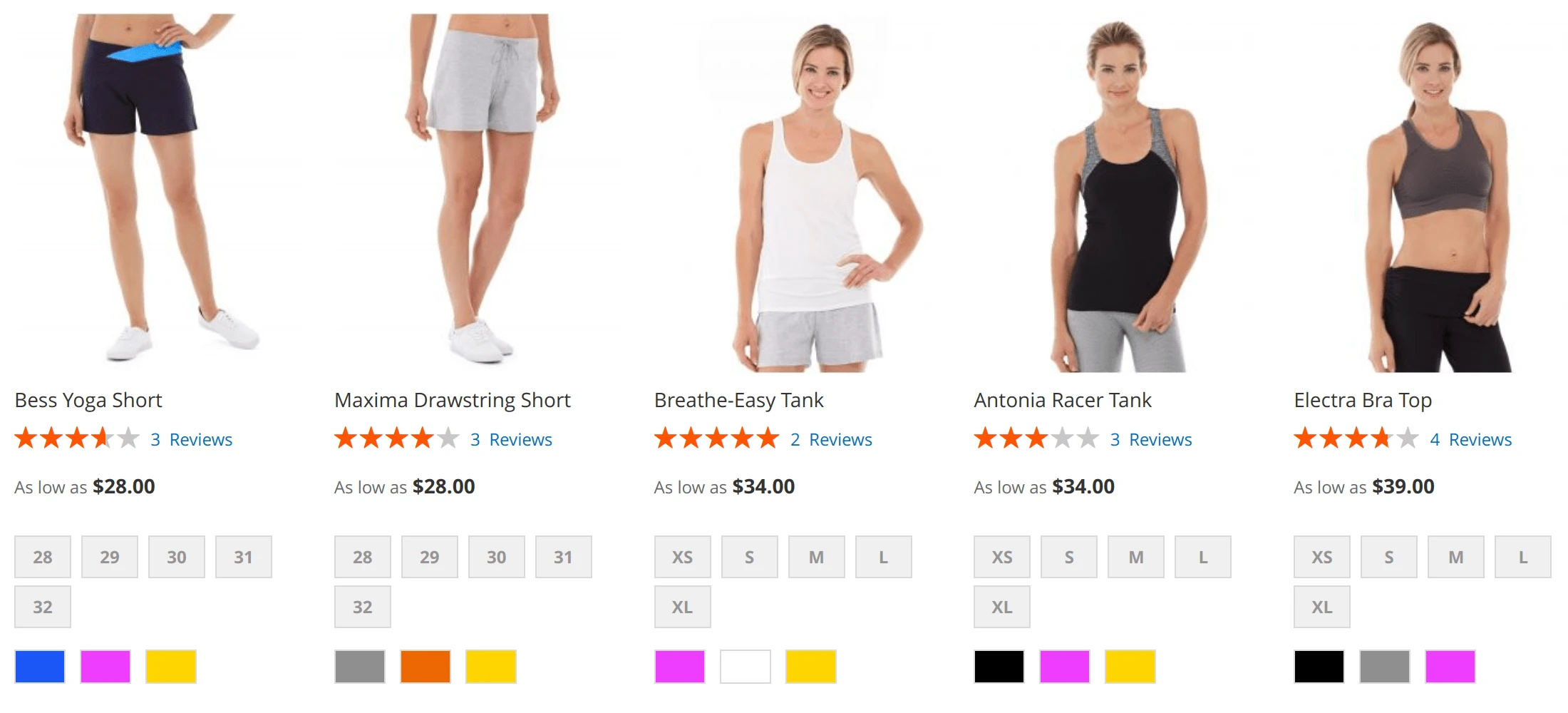 The module also lets you change the way the products are sorted within widgets. Select a sorting criterion from a drop-down menu to activate custom sorting in the widget. Apply sorting criterion to each widget individually. Use the Store Views option to receive different sorting for similar widgets in several store views.
Product Preview
Double-check any setup easily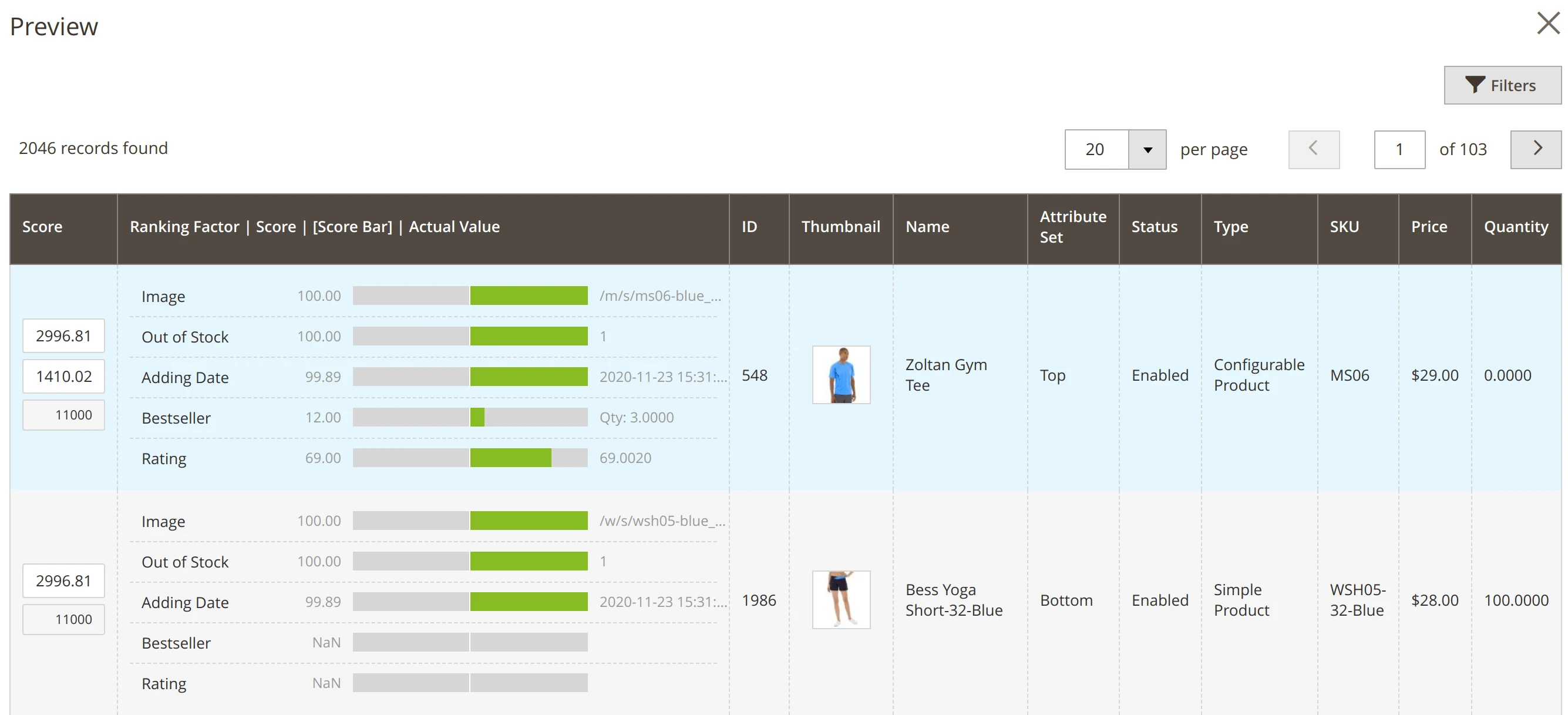 You can preview the product order for any ranking factor or sorting criterion you add. Making sure that products are sorted exactly how you need them has never been easier!
At the store's backend, apply filters to the products grid to quickly get information on the sorting scores for the particular ranking factor or search criterion.
Filter product grid based on product attributes, like category, price, SKU, status, type, quantity, etc. to view necessary products without manually browsing the product catalog.
Debugging
Streamline the problem-solving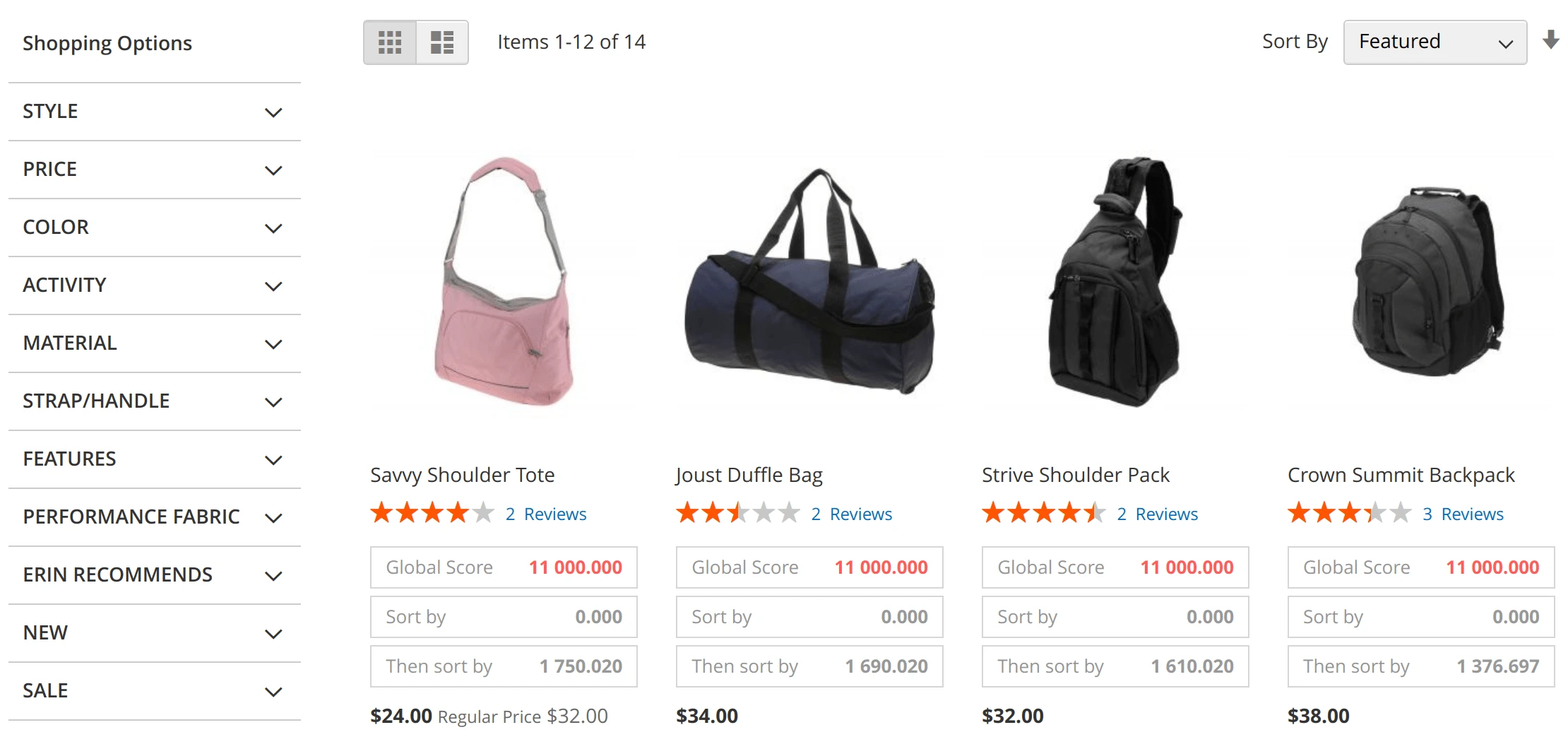 You can enable the debug mode which shows how the module takes the sorting scores and rules into account in the frontend. Doing so will greatly streamline your troubleshooting flow.
Get the debug information on sorting scores in the backend of your store. The sorting scores data is available in the form of the product grid. Apply filters to ensure faster navigation to the desired products for analysis.
Check the specific product sorting Magento frontend position using GET parameter `?debug=sorting` at the end of the page URL. Obtain information on Global Score, Sorting Score, Sorting SubScore.
Arrange the products according to what you need, not what you have. Get Improved Sorting!
Comparison
Feature
Improved Sorting
Other Extensions
Sorting Options
Customizable options

Available options are predefined
Price
Bestsellers
Most Viewed/Most Popular
Top Rated
New/Recently added
Biggest Saving/Discount
Now in Wishlist
Extended Features
Place out-of-stock products at the end
Place products without images at the end
Preview Mode
Ranking Factors
Profit
SPV (sales per view)
Attribute Set
Custom Rules
See it in action!
Pick a quick tutorial to learn about various aspects of this extension
underestimated & powerfull extension
Bought this to replace a SaaS product we were using. KLey feature was the possibility to use attributes as weights in product listing sorting.
You have to read the documentation to understand what you can achieve, but when you do, it's pretty nice !
Asked for support 2 times, it was great, even during the hard phase of begining of Ukrainian / Russia conflict so ... Kuddos !
Also installed: Google Tag Manager
We use the extension for our two websites and are happy with it. So we plan to install it in our next project.
Very easy to use! Thanks
Also installed: Reward Points, Elastic Search Ultimate, Advanced SEO Suite, Google PageSpeed Optimizer, Automatic Related Products, Advanced Product Feeds, Google Tag Manager and 7 more
Very practical and useful
Also installed: Advanced SEO Suite, Help Desk MX, Reward Points, Follow Up Email, Knowledge Base, Affiliate, Advanced Reports and 23 more
Good extension adjust how the product sort
It's flexible and a lot of parameter to adjust how the product sort and present in Product List/Category. Especially good for shop with some product have time constraint. Help shop owner to sort the product on a more meaningful way.
Also installed: RMA, Follow Up Email, Automatic Related Products, Layered Navigation, Reward Points, Affiliate, Promo Banners and 8 more
good extension
Also installed: Automatic Related Products, Advanced SEO Suite, Mass Product Actions, Custom Form Builder , RMA, Follow Up Email, Affiliate and 10 more
Manual & Support
Need more help?
Save time by starting your support request online and we'll connect you to an expert.
Contact Us Now
Frequently asked questions
How to add custom sort order option to Magento 2?
The Improved Sorting extension introduces a new concept called Sorting Criterion, which represents a single sorting option.
To add a new custom sort order option to your product listings, you will need to create the required Sorting Criteria. The extension will automatically apply these criteria to all catalog pages.
How can I set a different default sorting option for a particular category in Magento 2?
By default, Magento 2 applies the global sorting option to each category, but you can modify the default option for a particular category by editing its settings (category edit page).
For instance, you can sort the 'Sale' category by the discount amount and the 'New Products' category by date.
Can I display 2 bestsellers and 3 recently added products at the top and sort all the products below by rating?
Yes, you can.
Not only can you combine several sorting conditions into a single criterion, but you can also limit the number of products for each condition.
How to display out-of-stock products at the end of the catalog?
In order to achieve this, you will need to create a new global ranking factor for stock status. This way, the extension will apply this factor to all category pages, search pages, and product widgets.
In the same manner, you can push products without images or reviews to the end of the list.
Can I sort product by their order numbers/sales?
Yes, you can.
You can even customize the time frame which the extension will take into account, for example, the last 60 days.
How can I enable the Sort by Rating in Magento 2 for products?
Along with dozens of other ranking factors, the Improved Sorting extension also provides the "Rating" ranking factor.
The "Rating" ranking factor aggregate all ratings assigned to each product and calculates the average rating for each product. Additionally, it utilizes the number and recency of ratings/reviews to make sorting more useful.
This factor allows you to add sort by rating option to the product catalog.
How to enable the Sort by Best Seller functionality in Magento 2?
Sorting by best sellers or by the number of orders is one of the most useful sorting options and is commonly used by end users. To use this feature, you need to configure the "Bestsellers" rating factor and specify the duration of order history to consider (by default, the last 30 days are used).
How can I apply sort by popularity for Magento 2 catalog?
To apply the "Sort by Popularity" option for the Magento 2 catalog using the Mirasvit Improved Sorting extension you need to create new ranking factor "Popularity".
This factor uses number of visits on the product page (page views) to sort products.
How to sort products by stock quantity or sort by stock availability in Magento 2?
By default, Magento 2 does not offer built-in options to sort products by stock quantity or stock availability. However, you can achieve this functionality by utilizing the Mirasvit Improved Sorting extension.
This extension, among many other sorting possibilities, provides the ability to sort products by stock quantity (regular or MSI) and by stock status. It can also be used to push out-of-stock products to the end of the product list.
Changelog
Version
1.3.11
Jul 25, 2023
reindex issue with enterprice edition
adding storeId to bestseller factor query
Version
1.3.10
Jul 20, 2023
Smile ElasticSuite compatibility
adding storeId to bestseller factor query
Fixed the issue with graphQL search requests
Version
1.3.8
Jun 22, 2023
Compatibility issue with Opensearch 2.5 on Magento Commerce
Fixed the issue with sorting by price when catalog price rules created for particular customer groups
Version
1.3.7
Jun 12, 2023
Fixed Rankin Factor, issue of deprecated dynamic property
Reasons to choose Mirasvit
Client focusing and satisfaction
These are our primary. A major portion of our new clients come from referrals from our existing clients. Our professional team of developers, marketers and support staff have invested the best knowledge and experience in the field into our work, so you know you can come back to us again and again.
Remarkable support
One year free and high quality support. We go to great lengths to provide maximum satisfaction with every module you have purchased in our store. By helping you with installation, configuration, answering your every question, we do all our best to eliminate any possible problems.
Risk-free Investment
30-days money back guarantee. If you are not satisfied with our extension performance for any reason, we provide a full refund.
Constant improvements and upgrades
We constantly add new features to all our modules, and are always interested in hearing your opinion and implementing your suggested features in our future developments.
Comprehensive Documentation
We provide an expanded user guide for every aspect of our extension, so you can find answers for all your burning questions.
Unencrypted source code of our products
You can customize extension according to your needs and requirements.
Usability and Performance
The Module is easy to install and upgrade, just follow our step-by-step user guide.
Safe Magento updates
No core modifications. Just use the composer or copy the extension files to the root directory of your store.