Knowledge Base
You are currently looking at the extension for Magento 1,
to switch to Magento 2
click here
Knowledge Base is the best way to provide improved service to your customers and reduce workload on your helpdesk team. Customers with questions can be directed to an instant service resource so they can find all the necessary information to make a confident purchase in your store.
Screenshots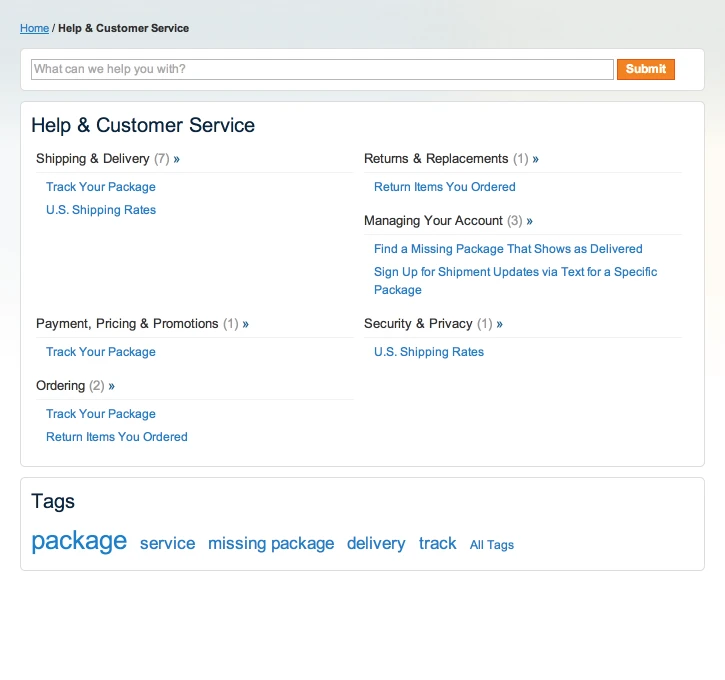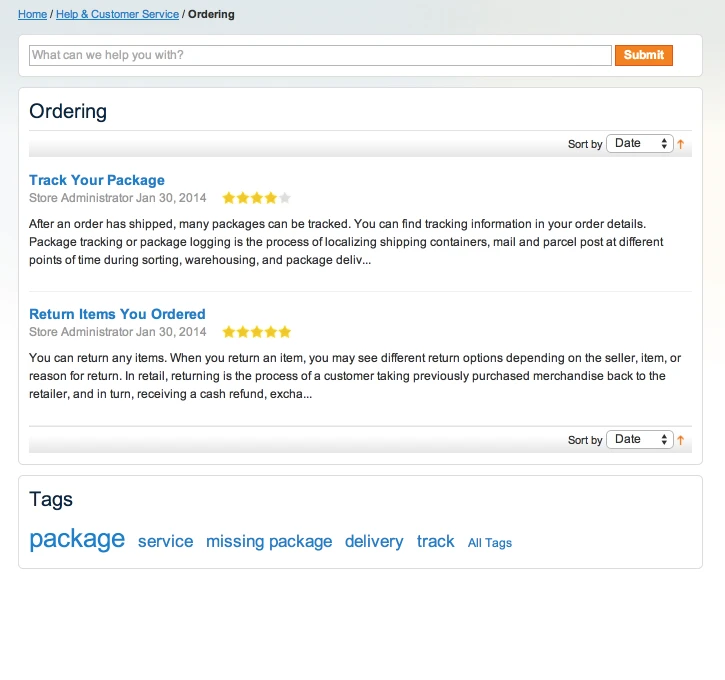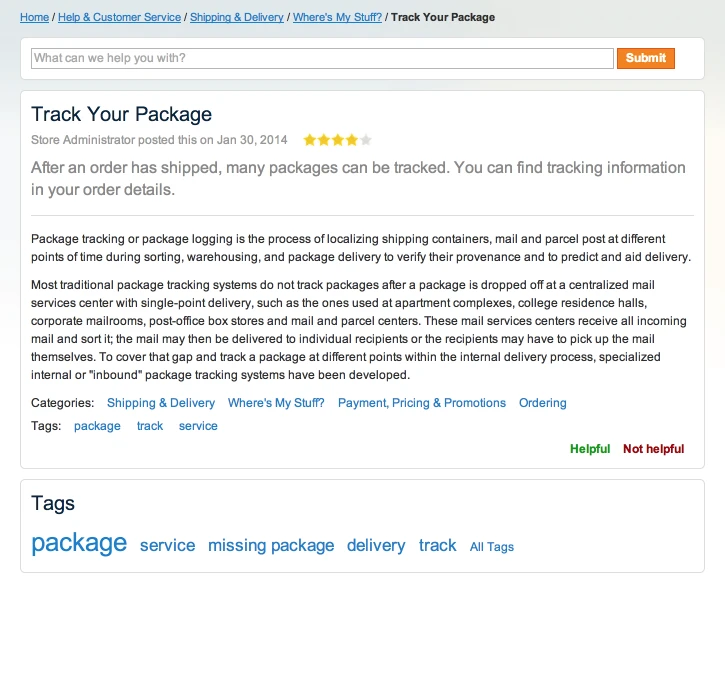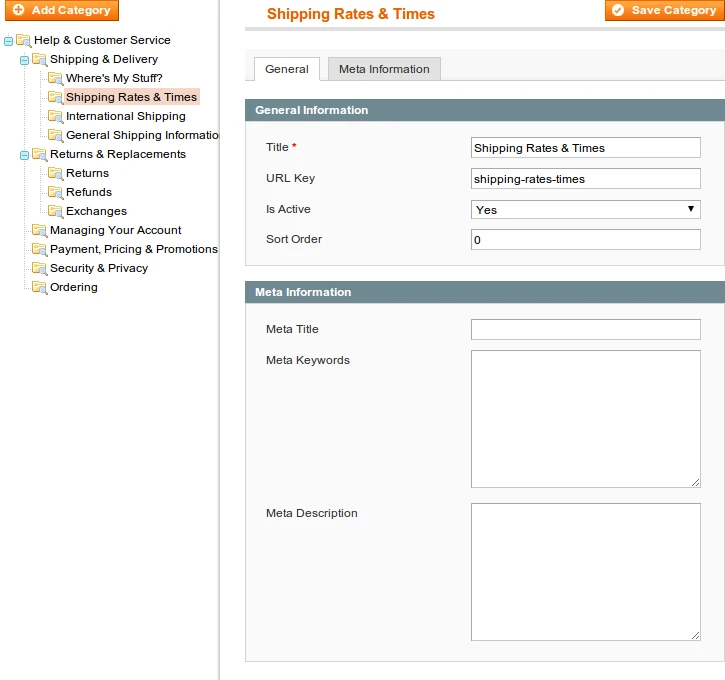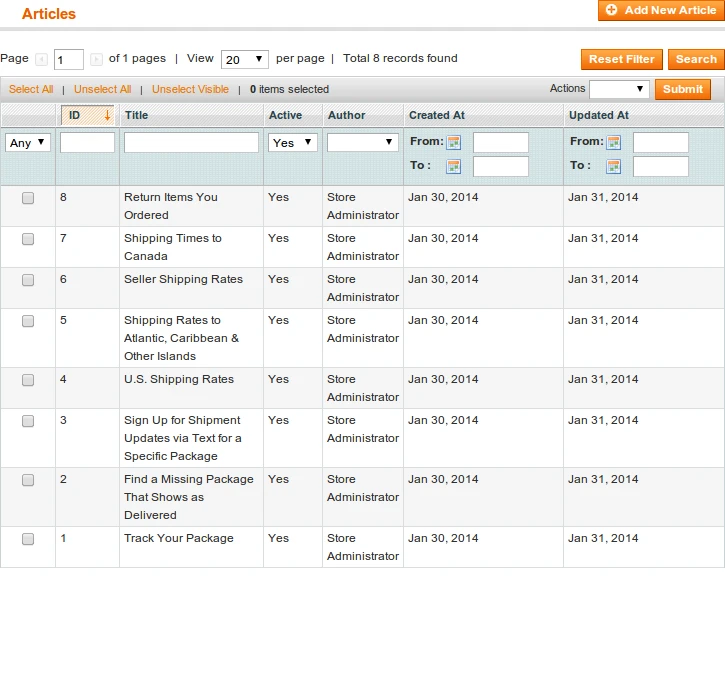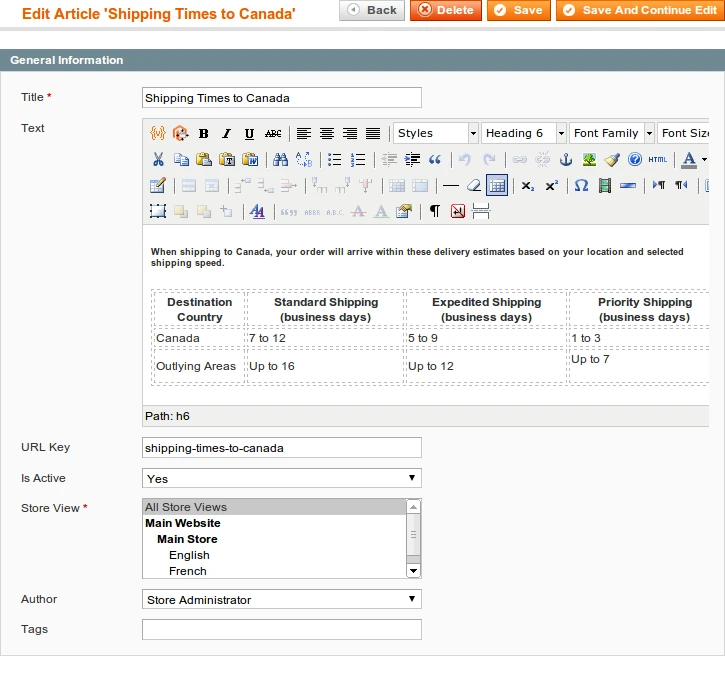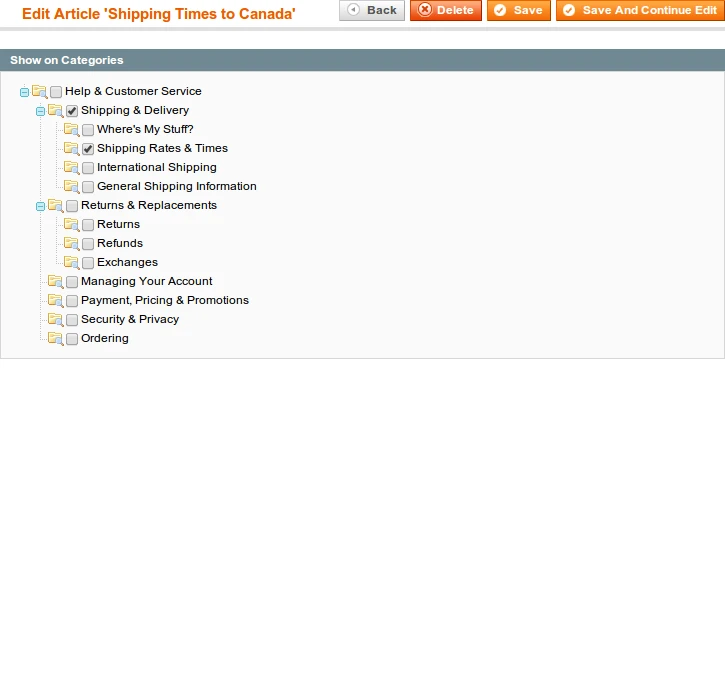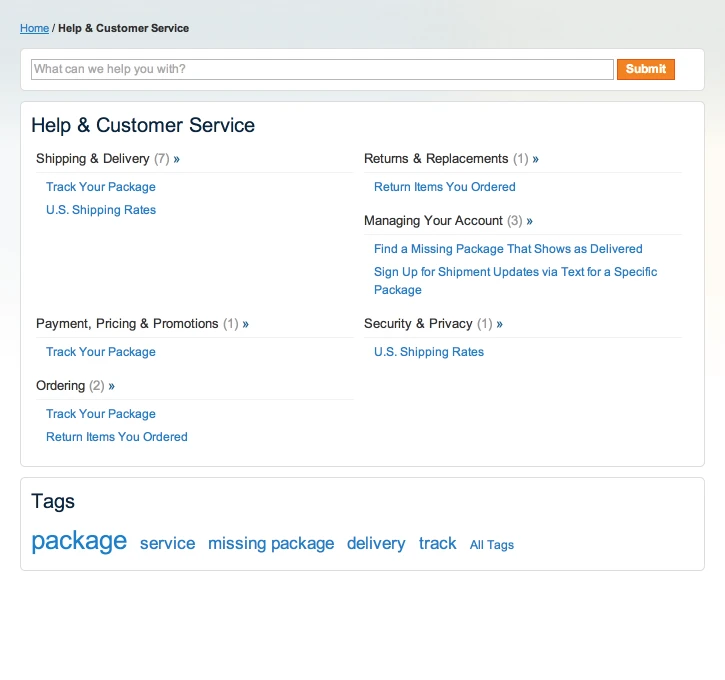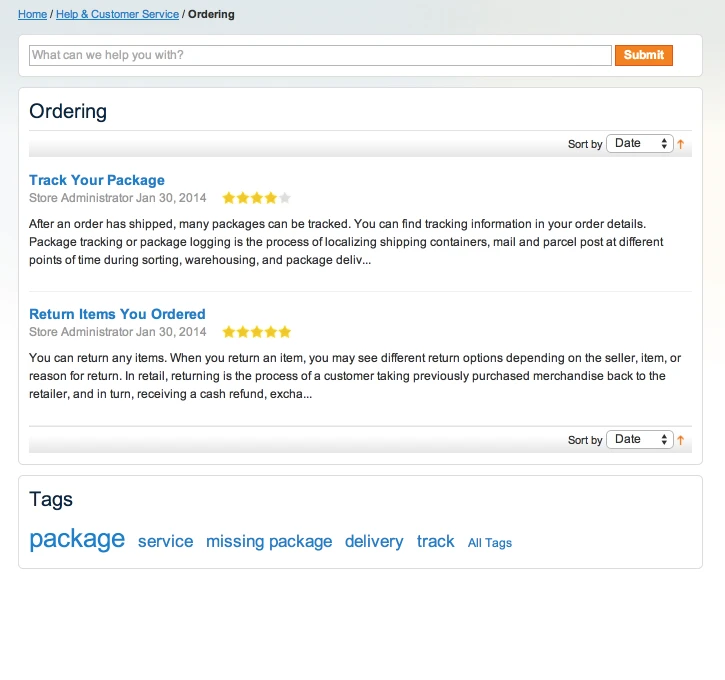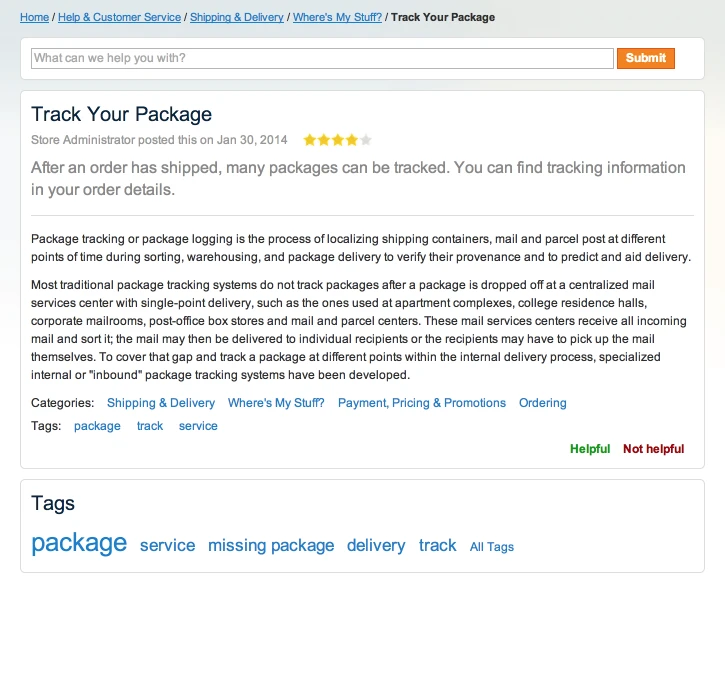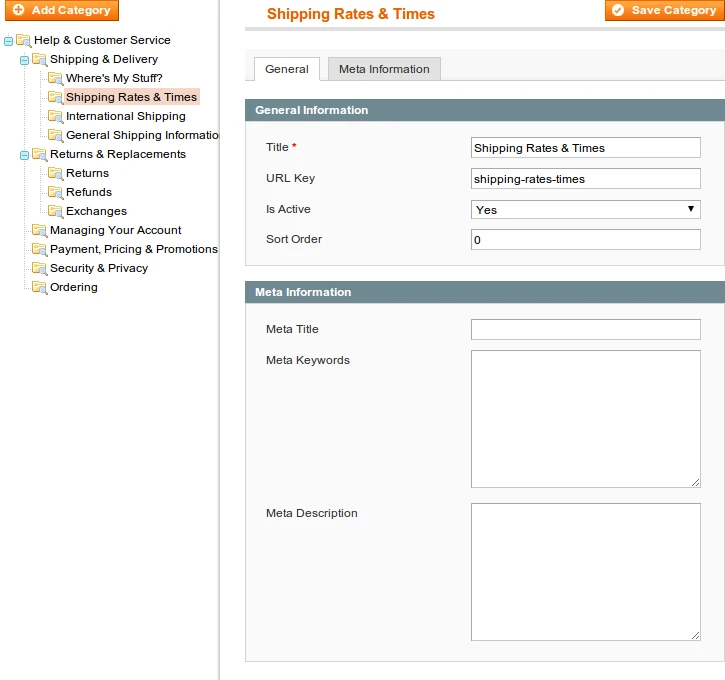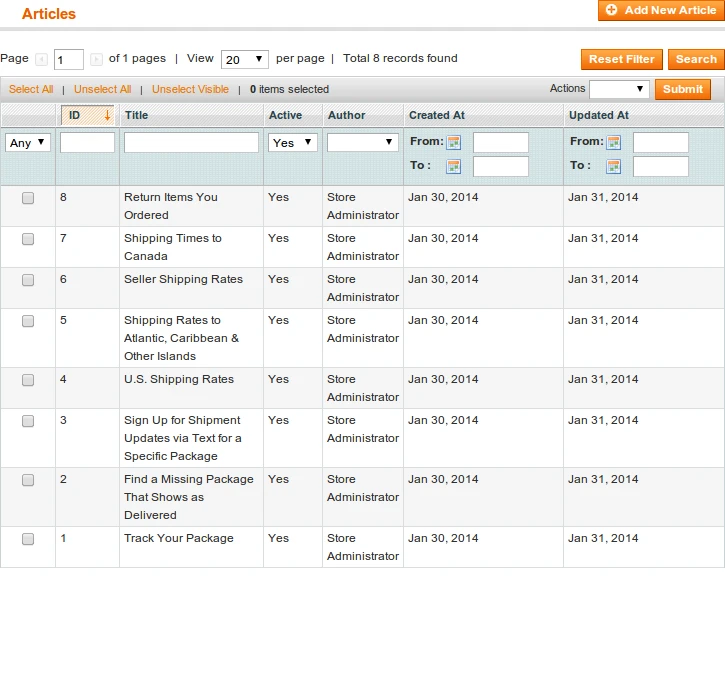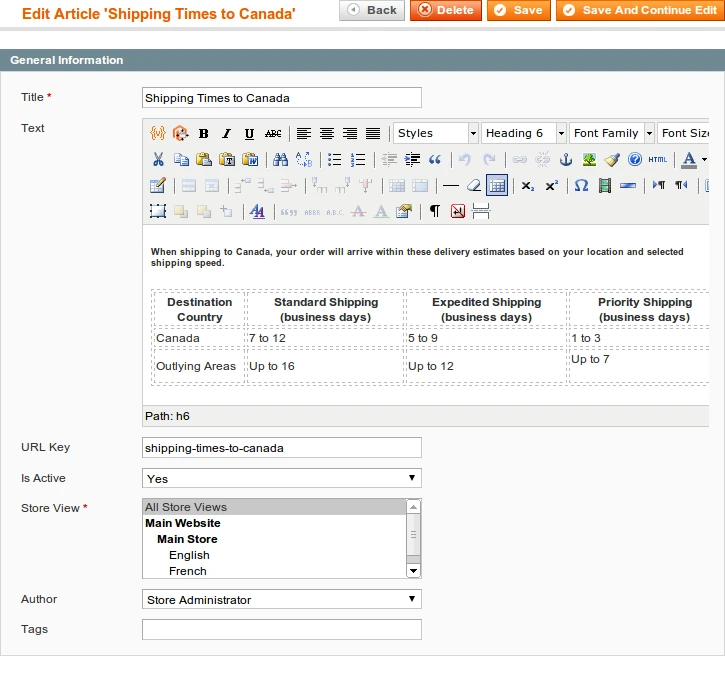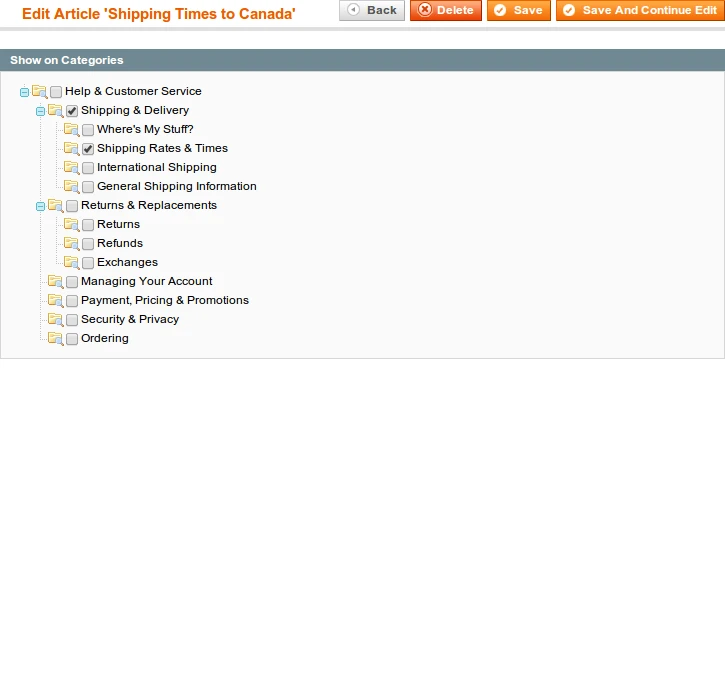 The best way to provide an improved service to your customers and reduce workload on your helpdesk team.
Knowledge base is the perfect way and a feature rich resolution to help your customers find solutions for their needs in a fully independent support resource that is easy to manage. It is an effective knowledge sharing point which allows your customers to a self-service of solutions to their problems before contacting the helpdesk team.
It allows you to collect, organize and systematize the information on products, terms and conditions of work, possible problem solving etc. This is organized in one place and they are put use instantly. You can divide the support resource for articles, categories, sections etc, which is providing short, direct, or expanded explanations for most common customer questions or needs.
A powerful set of settings of the Knowledge Base module makes the extension easy to customise. It has a clean design and sleek functionality that makes navigation intuitive. You can customize all aspects of the categories, so that users can easily find the information they require. You also can group the solutions into specific topics, facilitating customers to browse for solutions in the Knowledge base.
Customers with questions can be directed to an instant service resource so they can find all the necessary information they need to make a confident purchase in your store.
Knowledge base offers the following features for easy knowledge management:
Ability to create a category tree, therefore you have more abilities for systematization and grouping the information.
The Search solutions allow you to find and allocate any information topic very quickly.
Search solutions with the help of specified tags further facilitates the search for the customer.
Ability to sort articles by date and rating.
Ability to Search articles by content or title.
Ability to group solutions into specific topics and sub-topics to facilitate an easier search.
Ability to rate an article. Every customer can easily rate an article, therefore helping to constantly improve the quality of information in the knowledge base.
WYSIWYG editor for writing articles. Ability to add authorship for articles.
Ability to set up meta data for categories and articles.
All the direct links are SEO friendly, therefore, all Knowledge Base articles are well indexed and ranked in Google's search results.
Ability to customize the basic Knowledge Base URL (for example, you can customize it into http://example.com/help-center)
Benefits
Customers can get solutions to common problems 24x7.
Reduce the workload on your help desk team.
Reduce your support time and improves customer service.
Effective sharing of knowledge improves overall productivity.
Easy to navigate and manage.
You might also be interested in our Help Desk MX for Magento!
Nice extension that easily lets you create and manage your store FAQ. Recommended!
Also installed: Health & Performance Monitoring Suite, Sphinx Search Ultimate, Advanced Reports, Advanced SEO Suite, RMA, Layered Navigation, Improved Asynchronous Reindexing and 12 more
We have chosen the Knowledge Base as a tool to scale up the knowledge data we will provide to our customers for a long time.
Also installed: Push Notifications, Store Credit & Refund, RMA, Event Watcher & Notification, Affiliate, Customer Segmentation Suite
Well documented and easy to use
Extremely helpfull and a lot of time saving
I am using a chat module and noticed almost 90% of people asking one of 10 questions.
I decided to create a Knowledge Base using this extension, by puting answers to the 10 basic questions and I increased number of possible questions to about 50.
People are so busy that don't like to check where is the button with knowledge base, but they enter chat module and ask one question. For me is very easy now to provide the relative link with the answer to their question.
And I noticed once client enters knowledge base, he checks also a lot of other issues.
I think this action helps with conversions.
Also installed: Full Page Cache Warmer, Advanced SEO Suite
TLW
Verified Buyer
Weatherford, United States
Easy to install & works as advertised like the demo!
Also installed: Advanced SEO Suite, Elastic Search Ultimate, Improved Sorting, Full Page Cache Warmer, Product Kits , Product Finder, Automatic Related Products and 8 more
Reasons to choose Mirasvit
Client focusing and satisfaction
These are our primary. A major portion of our new clients come from referrals from our existing clients. Our professional team of developers, marketers and support staff have invested the best knowledge and experience in the field into our work, so you know you can come back to us again and again.
Remarkable support
One year free and high quality support. We go to great lengths to provide maximum satisfaction with every module you have purchased in our store. By helping you with installation, configuration, answering your every question, we do all our best to eliminate any possible problems.
Risk-free Investment
30-days money back guarantee. If you are not satisfied with our extension performance for any reason, we provide a full refund.
Constant improvements and upgrades
We constantly add new features to all our modules, and are always interested in hearing your opinion and implementing your suggested features in our future developments.
Comprehensive Documentation
We provide an expanded user guide for every aspect of our extension, so you can find answers for all your burning questions.
Unencrypted source code of our products
You can customize extension according to your needs and requirements.
Usability and Performance
The Module is easy to install and upgrade, just follow our step-by-step user guide.
Safe Magento updates
No core modifications. Just use the composer or copy the extension files to the root directory of your store.