Improved Asynchronous Reindexing for Magento 2
Boost your online store's administration performance with our Improved Asynchronous Reindexing for Magento 2!
This extension gives you the most useful ability to greatly speed up routine processes for manual checking of the indexes statuses.
With the Magento 2 Reindex extension, you can fully automate the processes of indexes management!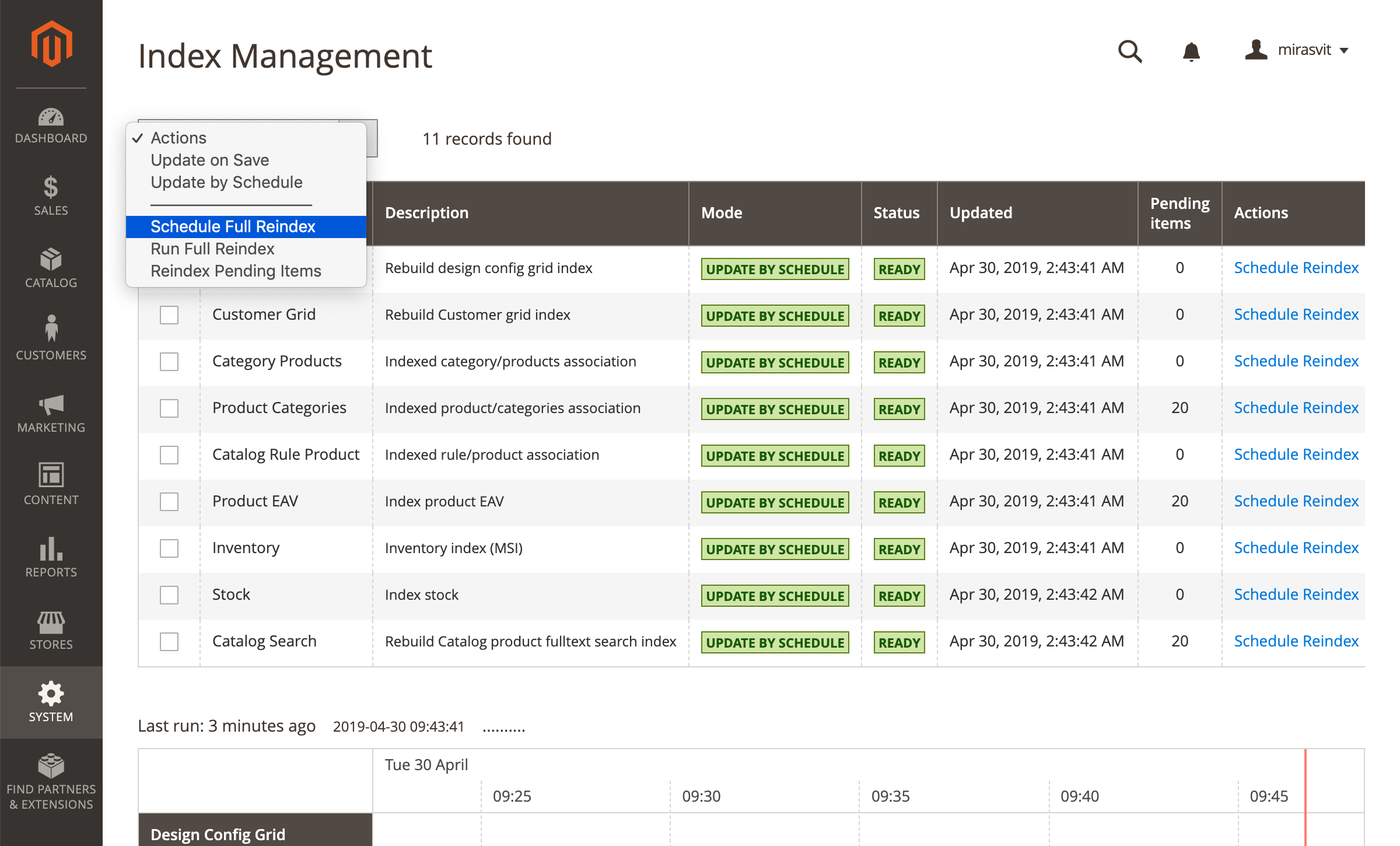 1/2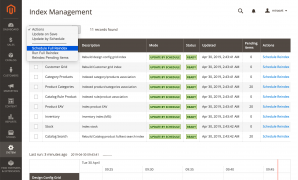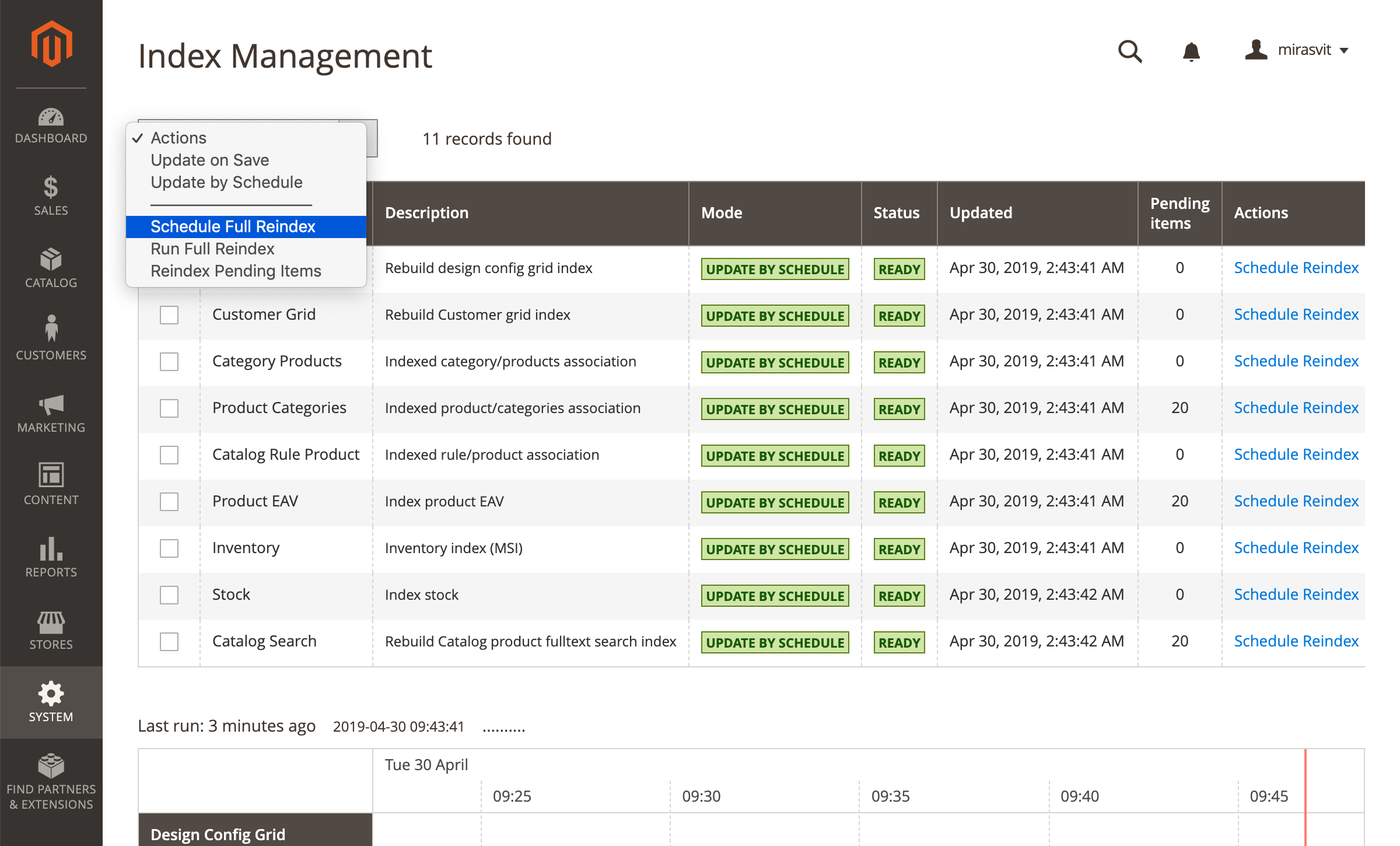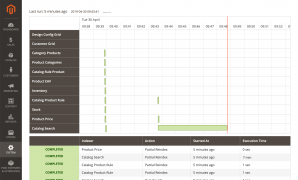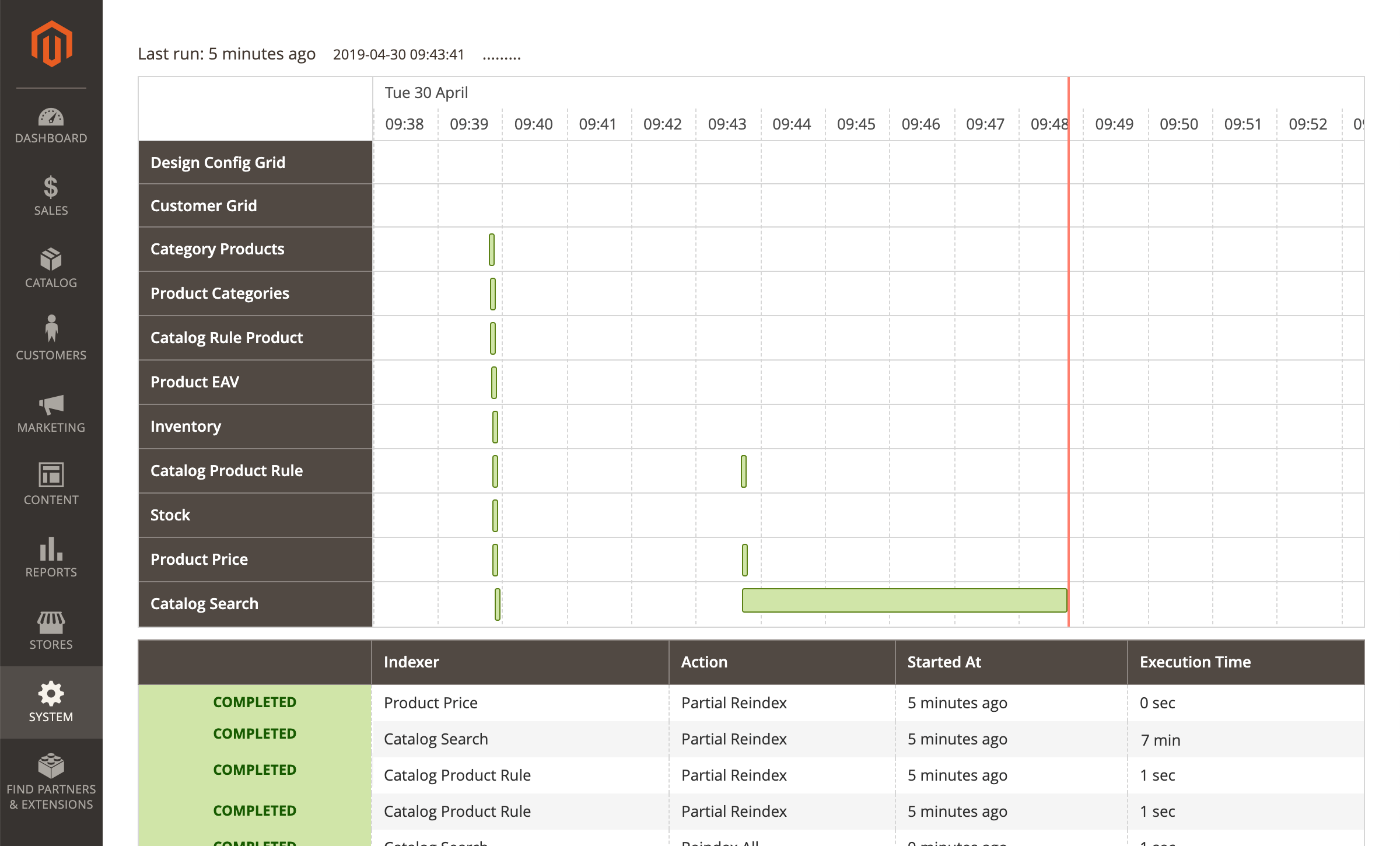 Feature Highlights
There are several different problems which can occur with indexation.
Firstly, it can be on account of some bugs, conflicts, and incompatibility of versions of the third-party module, connected to the saving or indexation of products and categories.
Secondly, it can be a problem relating to an incorrect environment or the crontab configuration of Magento itself.
Usually, it is not easy to find the source of these issues.
So, how can we avoid the issues with indexing in Magento 2?
You can, of course, check the statuses of indexes manually and start the reindexing the process via ssh. If indexing issues have appeared, you can manually try to find the source of these issues. It will take a lot of time and effort, and as a result, you will accrue additional costs in running your business. So, why not just use our solution, the Improved Asynchronous Reindexing Extension?!
The extension allows you to:
start a full reindex of the store directly from the admin panel
** reindex Magento 2 without ssh access** - you do not need to open SSH and run commands
run a full Magento 2 reindex by schedule
check the index statuses and start a reindexing process automatically if some of the indexes are out of date
check the reindexing history and locate any possible issues
validate the product indexes and reindex products with incorrect indexes automatically when you import from external data sources
The automated and convenient Magento 2 asynchronous indexing process greatly enhances a store's performance and keeps it at hand. It is especially necessary if you frequently need to update your products' info.
Install Asynchronous Reindexing extension, improve Magento 2 index management, and save a lot of time in your online store!
See it in action!
Pick a quick tutorial to learn about various aspects of this extension
Manual & Support
Need more help?
Save time by starting your support request online and we'll connect you to an expert.
Contact Us Now
We found other products you might like!
Reasons to choose Mirasvit
Client focusing and satisfaction
These are our primary. A major portion of our new clients come from referrals from our existing clients. Our professional team of developers, marketers and support staff have invested the best knowledge and experience in the field into our work, so you know you can come back to us again and again.
Remarkable support
90-days free and high quality support. We go to great lengths to provide maximum satisfaction with every module you have purchased in our store. By helping you with installation, configuration, answering your every question, we do all our best to eliminate any possible problems.
Risk-free Investment
30-days money back guarantee. If you are not satisfied with our extension's performance for any reason, we provide a full refund.
Constant improvements and upgrades
We provide you with lifetime free updates. We constantly add new features to all our modules, and are always interested in hearing your opinion and implementing your suggested features in our future developments.
Comprehensive Documentation
We provide an expanded user guide for every aspect of our extension, so you can find answers for all your burning questions.
Unencrypted source code of our products
You can customize extensions according to your needs and requirements.
Usability and Performance
The Module is easy to install and upgrade, just follow our step-by-step user guide.
Safe Magento updates
No core modifications. Just use the composer or copy the extension's files to the root directory of your store.