Sphinx Search Ultimate for Magento 2
Get an innovative approach to search for products in your online store and increase your website conversion rate from search results by more than 50%!
Incredible relevance of search results
Ultrafast search autocomplete
Automatic correction of typing errors while searching
Searching by multiple content types
Search results that are perfect for any language
Searching by category name, custom options or associated products
Use of stopwords and synonyms
Searching with hyphens/slashes
Responsive themes are supported
1/13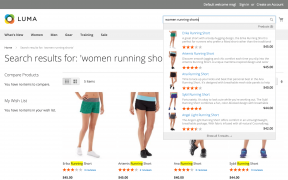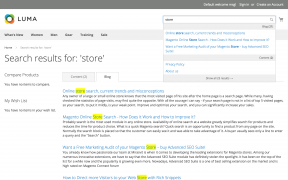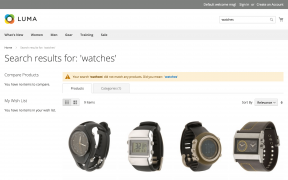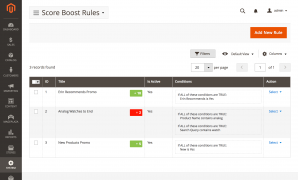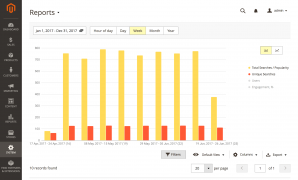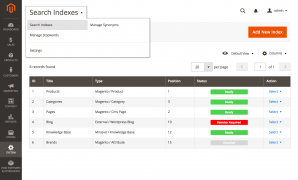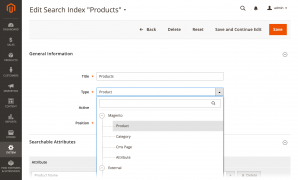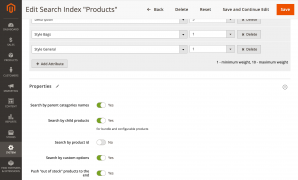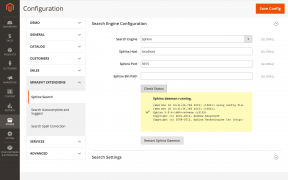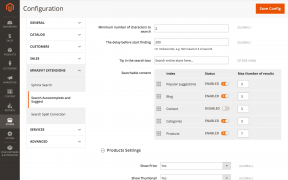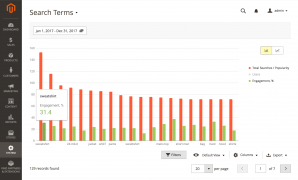 Feature Highlights
The fastest and the smartest
One of the most important features of an e-commerce store is how it allows for searching among thousands of products. If the results are relevant and your store search speed is high, you are sure to have more satisfied customers and more sales.
Sphinx Search Ultimate is the fastest and the most advanced search extension for Magento 2. It uses the unique search engine Sphinx to provide the most relevant results in a split second. Sphinx Engine gives your store one of the most outstanding search speeds and indexing results ever: over 500 queries/sec against 1,000,000 SKUs. It is supported on desktop, mobile and tablet devices.
Sphinx Search Ultimate perfectly combines Advanced Sphinx Search Pro, Search Autocomplete, and Search Spelling Correction into one module.
Sphinx Search Engine
Get Incredibly relevant results
However a customer types a search query - in a singular or plural form - the search always returns the most relevant results.
The extension implements the most powerful solutions in the field of e-commerce search:
Stemming with singular/plural words support
Long tails search (search with hyphens, special symbols, etc.)
Stop word and synonyms applied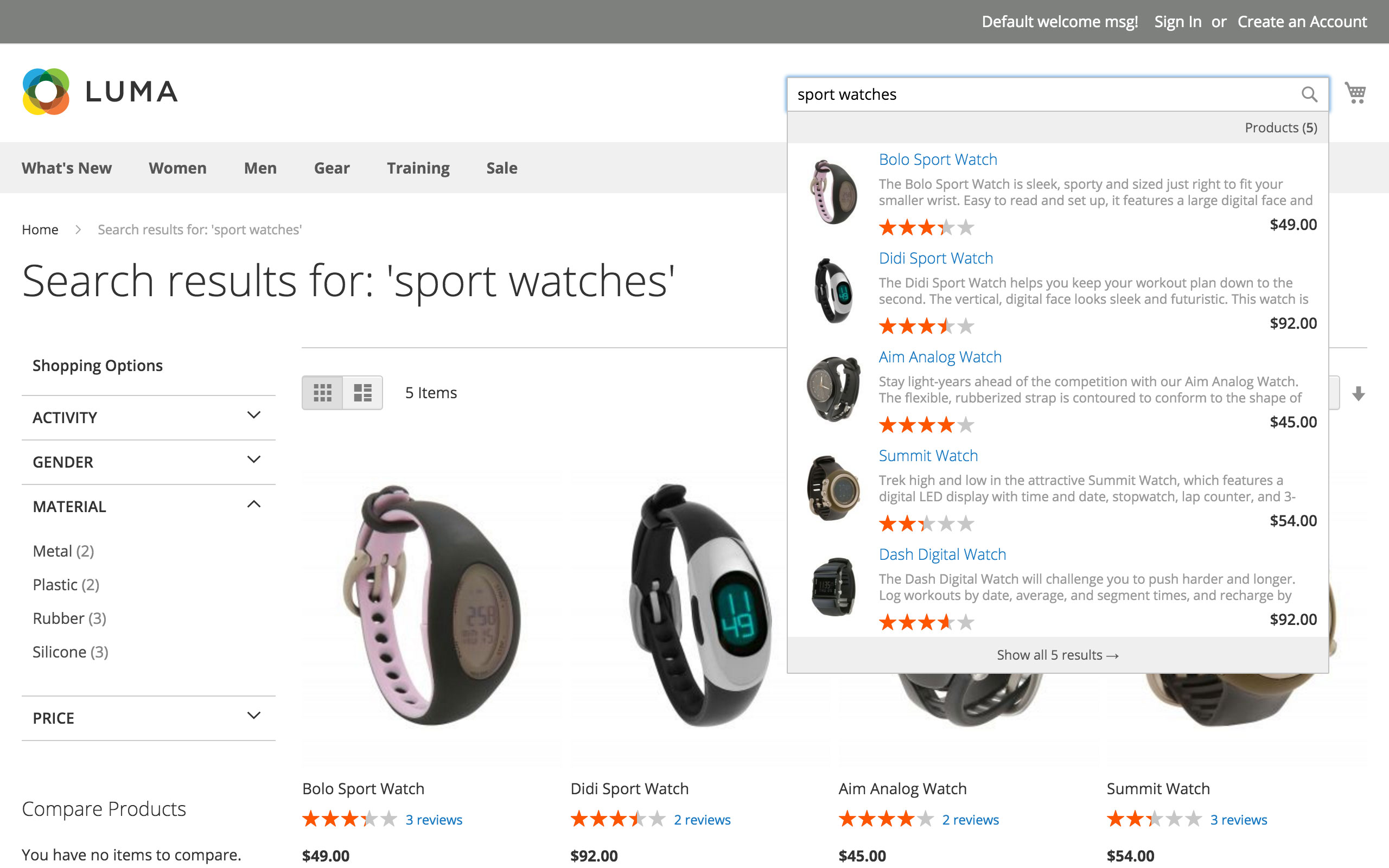 Search anywhere
Extension can search not only by products, but Sphinx Search Ultimate also supports search by:
Catalog Categories
Catalog Attributes
CMS Pages
Wordpress Blog
Blog MX, Magefan Blog, Ves Blog, Mageplaza Blog, Aheadworks Blog
Simple Press Forum
vBulletin Forum
Any custom type of content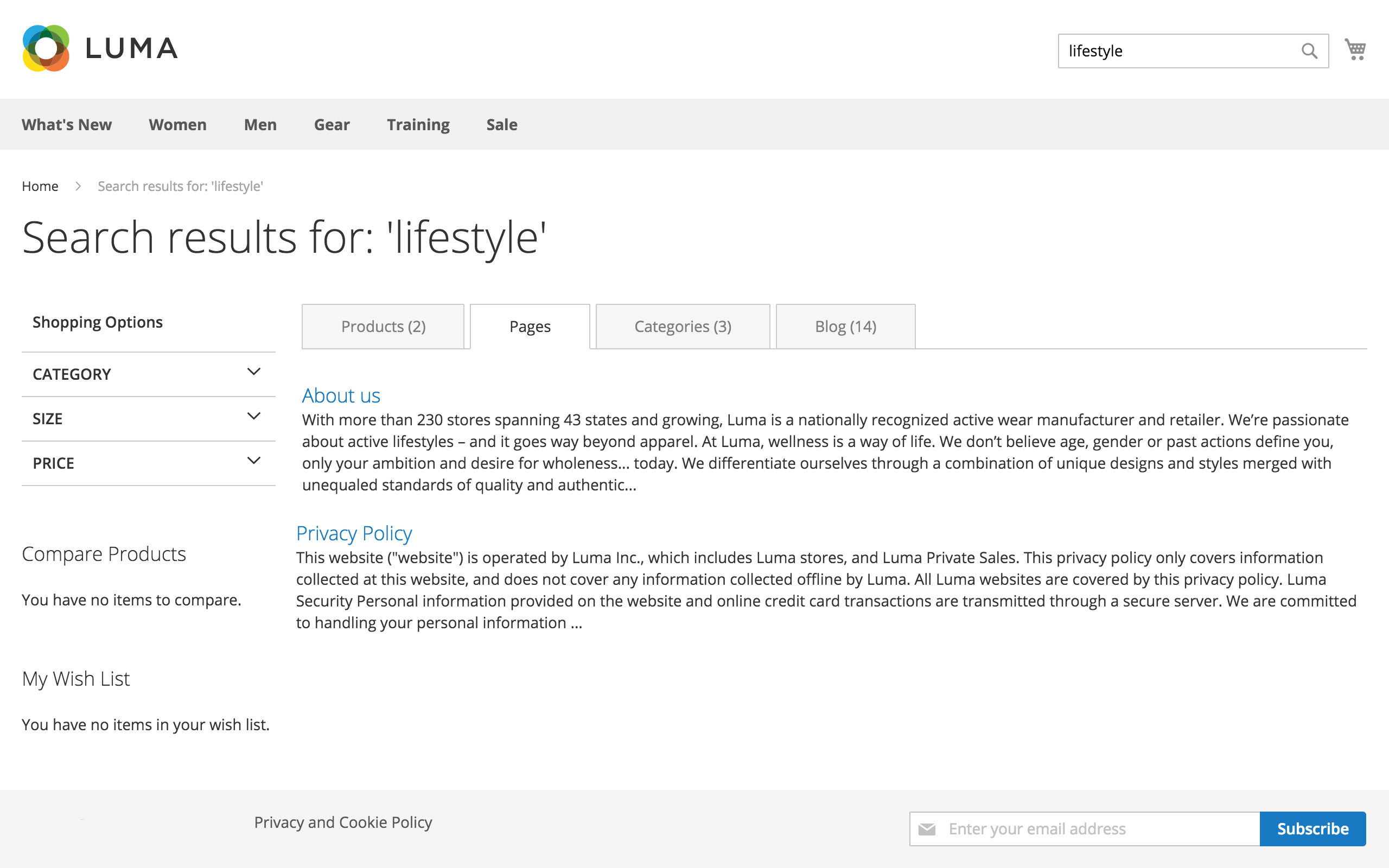 Search products by different properties
Extension allows you to use a variety of search product options. Search by:
category names
custom options
related content
associated products skus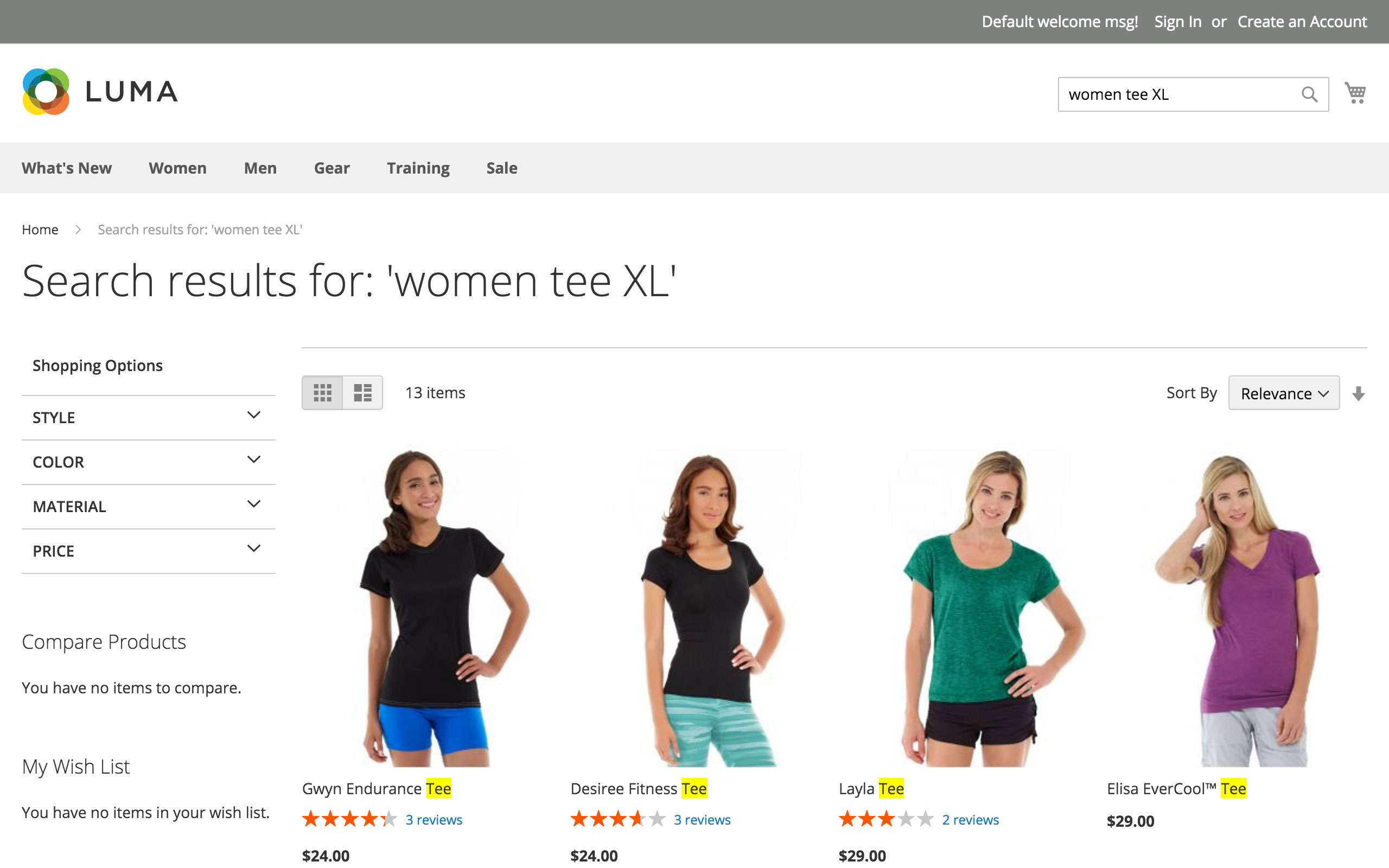 Different Modes of Search Engine
Search Engine can work in three modes:
using a built-in search engine based on mysql functions
with Sphinx Engine installed on the same server
with Sphinx Engine installed on the external server
This means that the extension is suitable for both small online stores using shared hosting services, and for big e-stores with complicated architecture using several VPS.
Morphology Preprocessors
Morphology preprocessors can be applied to the words being indexed to replace different forms of the same word with a base, normalized form. For instance, English stemmer will normalize both "dogs" and "dog" to "dog", making the search results for both searches the same.
Sphinx has an in-built stemmer for the following languages: English, Russian, Czech
Also Sphinx Stemmer as an additional free module available for the following languages: French, Spanish, Portuguese, Italian, Romanian, German, Dutch, Swedish, Norwegian, Danish, Finnish, Hungarian.
"Long Tail" search
This feature allows for searching products with hyphens/slashes. It is valuable for e-commerce stores, when users search by some part of SKU or MPN of items.
For example, we have a product "Canon SX500 IS". If a customer is searching for the "Canon SX-500IS" or "SX\500-IS", a default search will not be able to find the mentioned product. However, our search engine is ready for such a challenge!
Pushing "out of stock" products to the end
Occasionally, not all products are currently in stock, but all are still in the product database and are available for search.
This extension is quite comprehensive: it will place all unavailable items at the end of the results page to keep your store's visitors from getting confused.
Synonyms supported
This feature is very smart! It allows for searching not only by the query the user entered in the search string, but also by its synonyms.
Synonyms Dictionary contains 60730 words, making Sphinx almost like an artificial intelligence search engine!
Stopwords supported
This extension supports stop words. This feature allows you to remove the most common words in a language from the search query (e.g 'a', 'an', 'the') and make your search results better.
In-built dictionary contains 665 words.
High Search & Indexing speed
It does not matter how many products you have in your e-store - Sphinx is the fastest and the smartest!
The Sphinx engine is able to index and perform a search of over 500 queries/sec among 1,000,000 skus.
Landing Pages
This extension provides an awesome customizable landing page for any keyword or keyphrase you wish: for example, you can make an individual template page for your customers who search for "camera". Those users will land on the page you have designed for this search query instead of the standard search results page.
Reports
Extension includes its own reports that allows you to analyse all important information about the search queries in your store. You can check reports by:
Search Terms - the most popular search terms in your store
Search volume - number of the search terms and engagement (the ratio between the number of clicks to the number of requests)
You can group the data according to the required time interval, and build your own reports.
Ultra Fast Search Autocomplete
When a customer starts to type the first characters of their desired question, the extension drops down several tips to help the customer make his/her choice faster.
Clear and relevant contextual product suggestions provide a better user experience for your online store.
The extension also has the following frontend features:
Ability to set search category
Using AJAX, so the search doesn't reload the entire webpage, making it very fast
Support of responsive themes
Drop-down box appears with the image of products and price
Wide Configuration Options
Ability to configure:
Minimum number of characters to search
Delay in finding
A limited number of results in the dropdown list for every type of content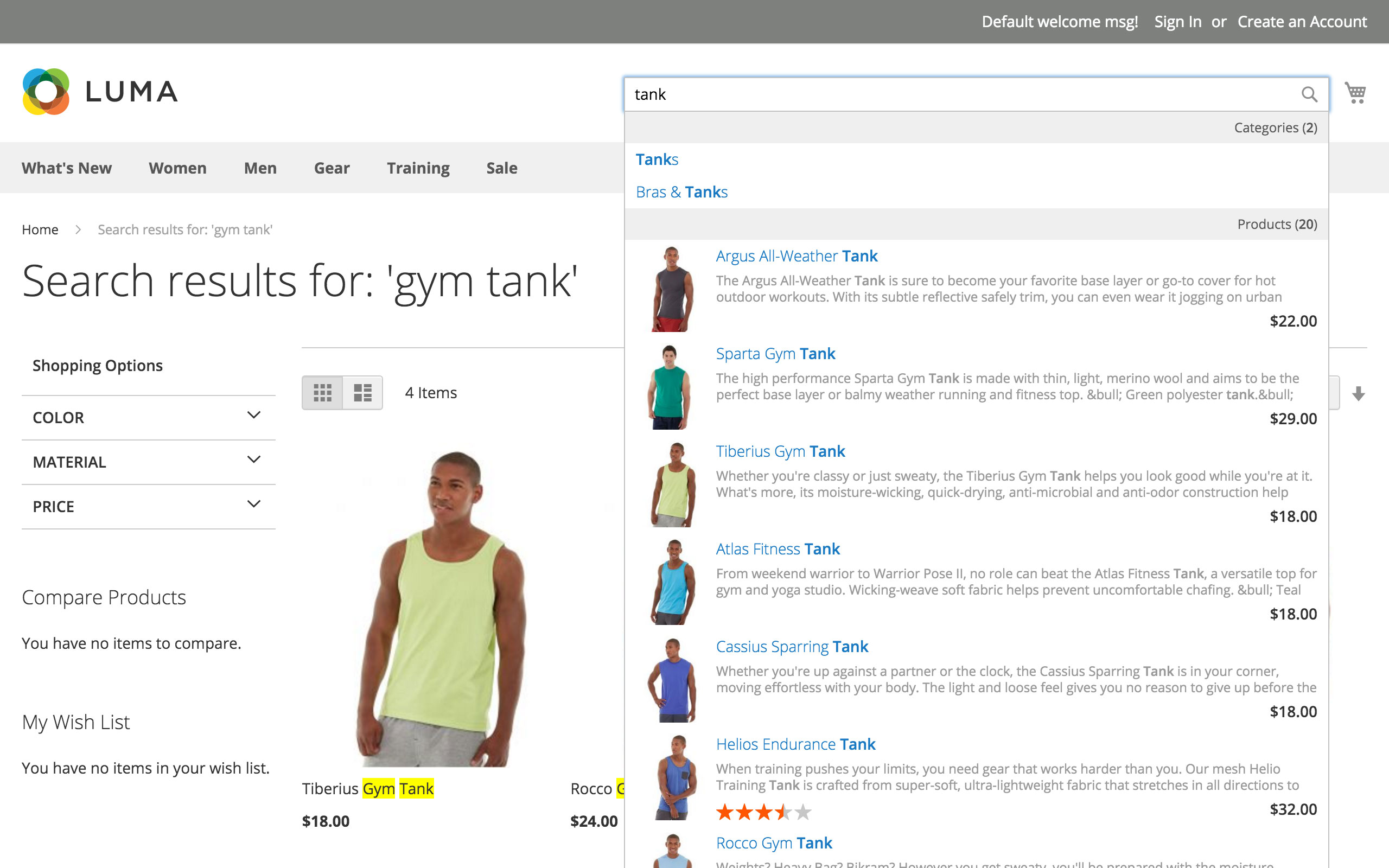 Search Spell Correction
Correction of typographical errors
This extension helps customers when they do not know how to spell the exact product name, and corrects misspelling automatically. This feature works accurately for every language.
More and more stores are using this approach. For example, Amazon and Zappos have implemented search spell correction in their stores.
Fallback search
A highly comprehensive feature - if it is enabled, the extension returns results as part of the searched phrase if there are no products found for the full search phrase.
For example, a customer searches by the keyphrase "red samsung phone". The store does not have such a product, and the default magento search will return no results. With fallback search enabled, a customer will be notified of this but will receive results by the search phrase "samsung phone" instead.
No additional software needed for spell correction
Sphinx Search Ultimate extension does not require additional software to be installed. The extension analyzes the content of your online store and memorizes all existing words and phrases.
All languages supported
Sphinx Search Ultimate extension does not require additional dictionaries to be installed. It will analyze the content of your online store and use it for further corrections.
Magento 2 Enterprise Search
We also offer Magento 2 Enterprise Search extension to improve relevance and enable search by multiple content types
Install Sphinx Search Ultimate and improve your customer's online search experience,
increase conversion and drive up sales!
See it in action!
Pick a quick tutorial to learn about various aspects of this extension
Manual & Support
Need more help?
Save time by starting your support request online and we'll connect you to an expert.
Contact Us Now
Frequently asked questions
What is the difference between Elastic and Sphinx Search Ultimate?
Does an extension override the Magento search, or Do I need to have a custom API for a search on a mobile app (Android, iPhone)?
Yes, an extension overrides a native Magento search result collection. Thus, custom API should work with our extension as well.
Does the search work well with words that include gaps or hyphens?
Yes, it does. There are many options available for configuring search results, including rules for gaps and hyphens, dashes, or other non-alphabetic symbols.
Does it work on 100K + products?
Will synonyms in the search work with Sphinx Search Engine?
Yes, it will work. The Synonyms feature is an internal search algorithm of our extension.
Which version of Sphinx search does this extension support?
The minimum allowed Sphinx engine version is 2.2.+.
We found other products you might like!
Reasons to choose Mirasvit
Client focusing and satisfaction
These are our primary. A major portion of our new clients come from referrals from our existing clients. Our professional team of developers, marketers and support staff have invested the best knowledge and experience in the field into our work, so you know you can come back to us again and again.
Remarkable support
90-days free and high quality support. We go to great lengths to provide maximum satisfaction with every module you have purchased in our store. By helping you with installation, configuration, answering your every question, we do all our best to eliminate any possible problems.
Risk-free Investment
30-days money back guarantee. If you are not satisfied with our extension's performance for any reason, we provide a full refund.
Constant improvements and upgrades
We provide you with lifetime free updates. We constantly add new features to all our modules, and are always interested in hearing your opinion and implementing your suggested features in our future developments.
Comprehensive Documentation
We provide an expanded user guide for every aspect of our extension, so you can find answers for all your burning questions.
Unencrypted source code of our products
You can customize extensions according to your needs and requirements.
Usability and Performance
The Module is easy to install and upgrade, just follow our step-by-step user guide.
Safe Magento updates
No core modifications. Just use the composer or copy the extension's files to the root directory of your store.