Advanced Sphinx Search Pro
You are currently looking at the extension for Magento 1,
to switch to Magento 2
click here
Advanced Sphinx Search Pro replaces the default search with the Sphinx-powered search. Therefore, the search works faster and search results are much more relevant. Using a Sphinx search engine increases conversion of visitors who look up the product on the website by more than 50%!
Screenshots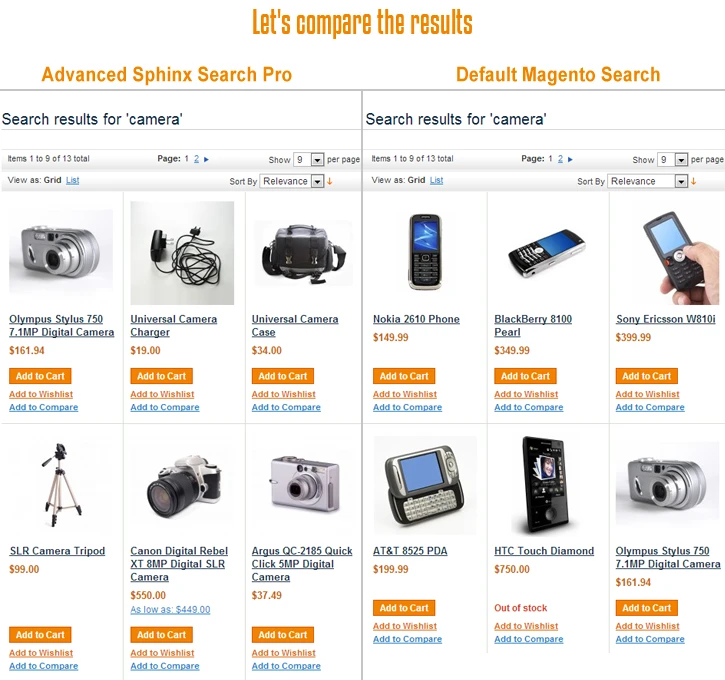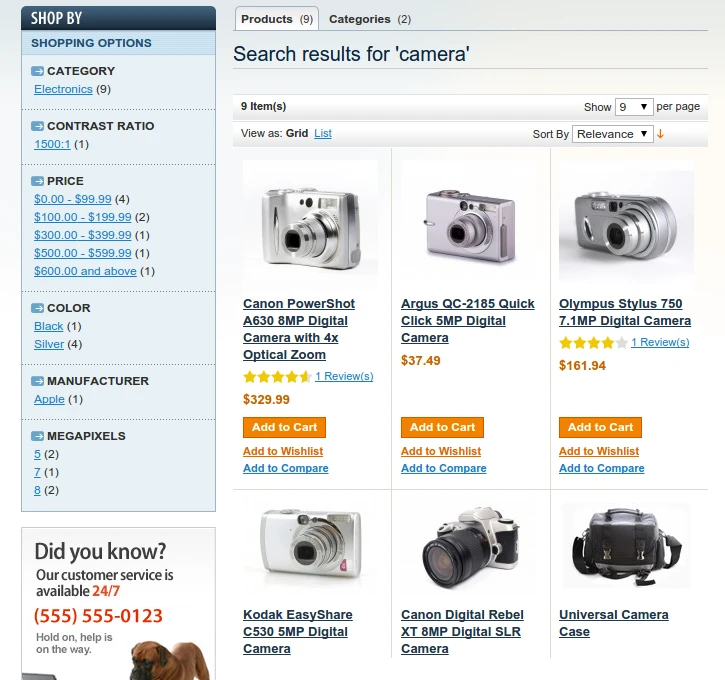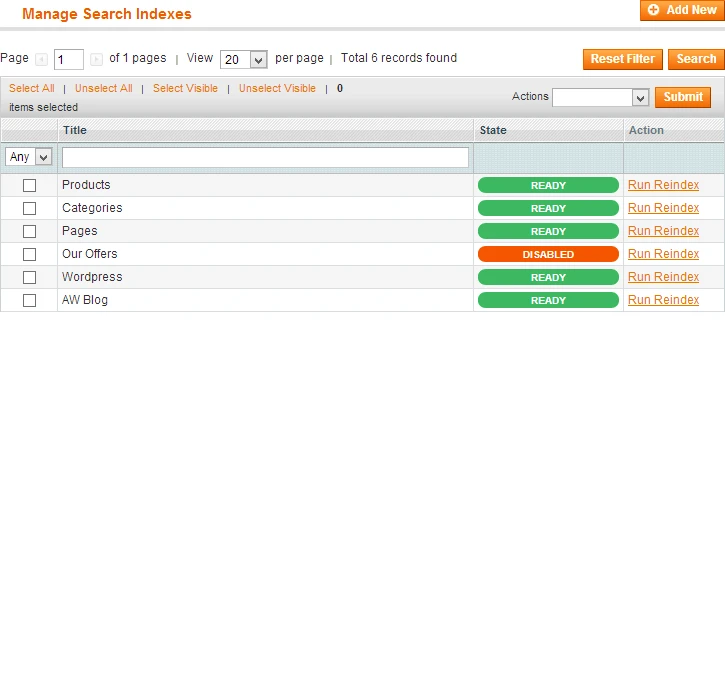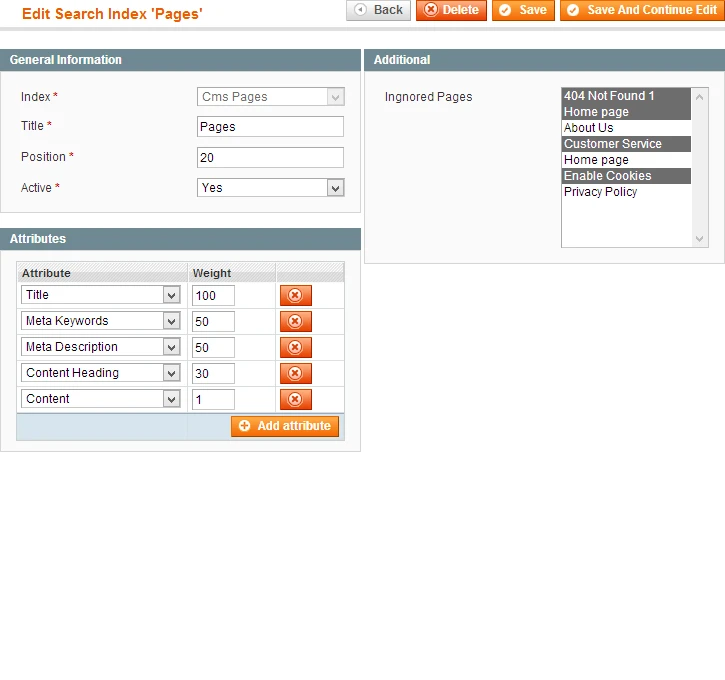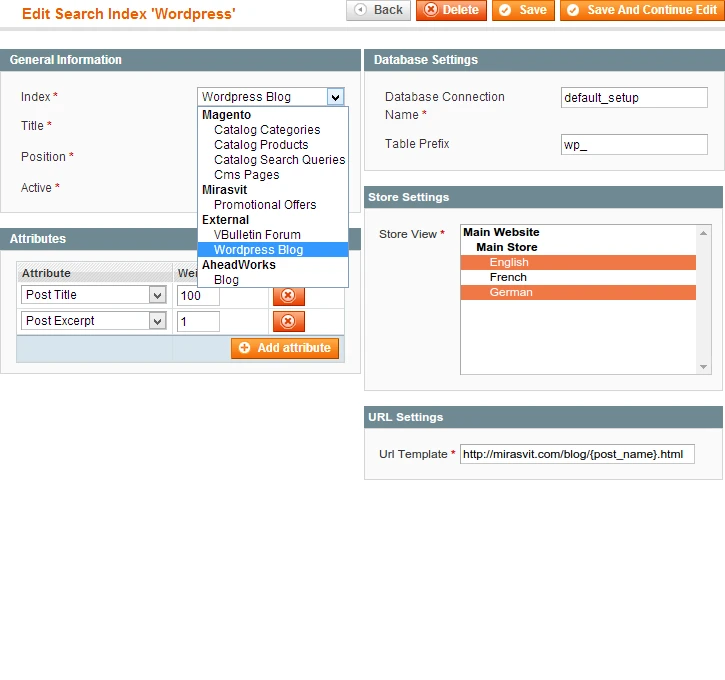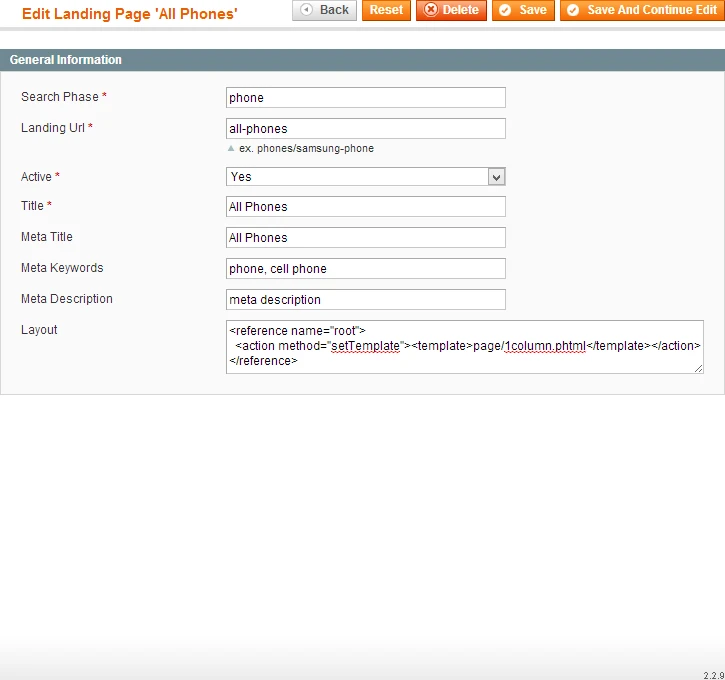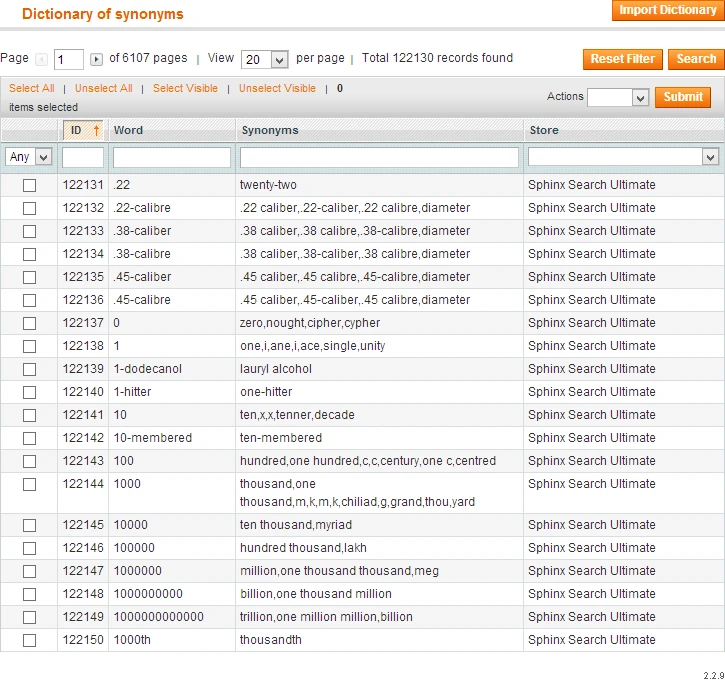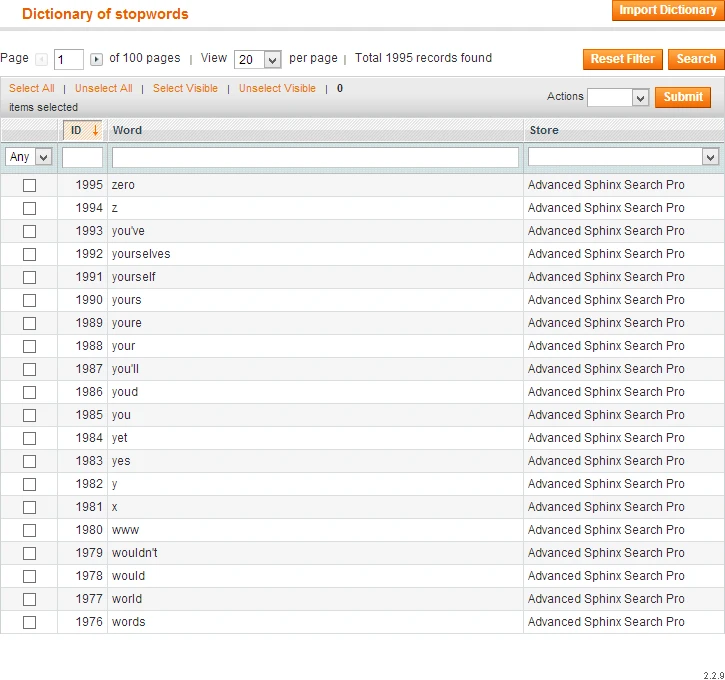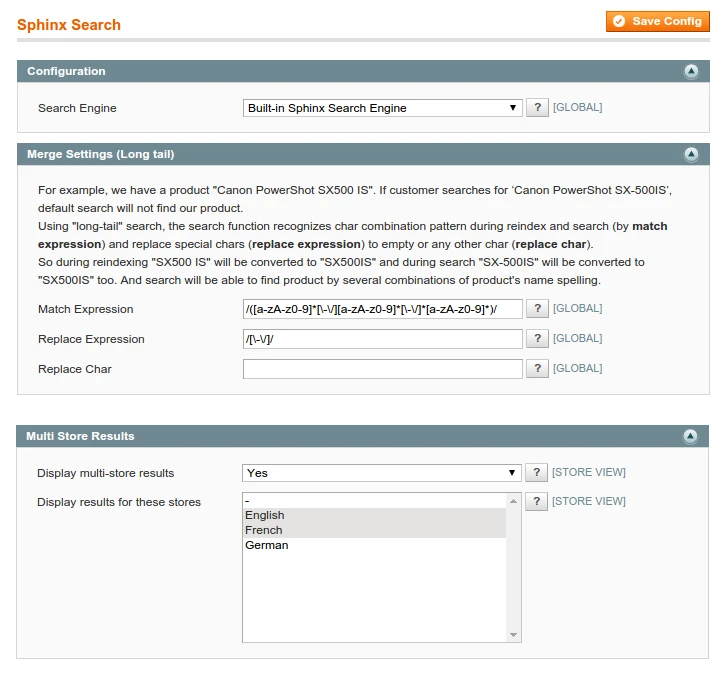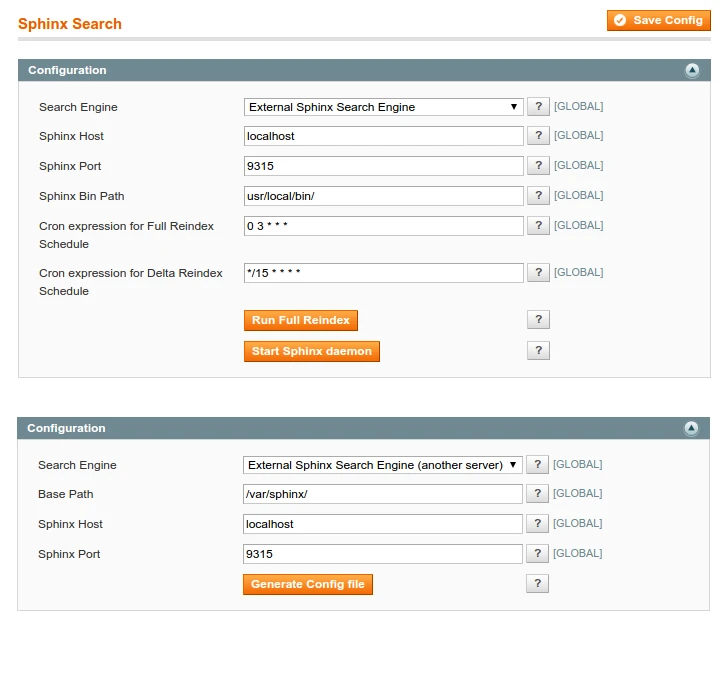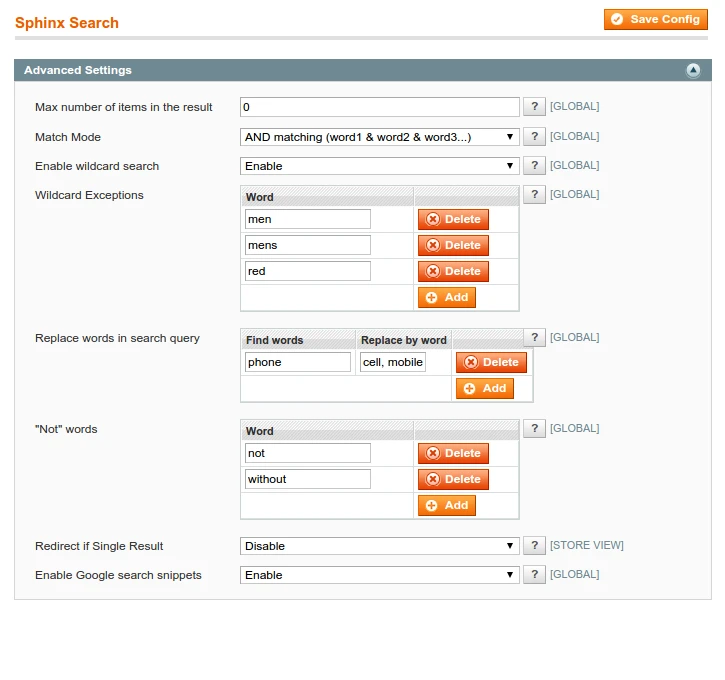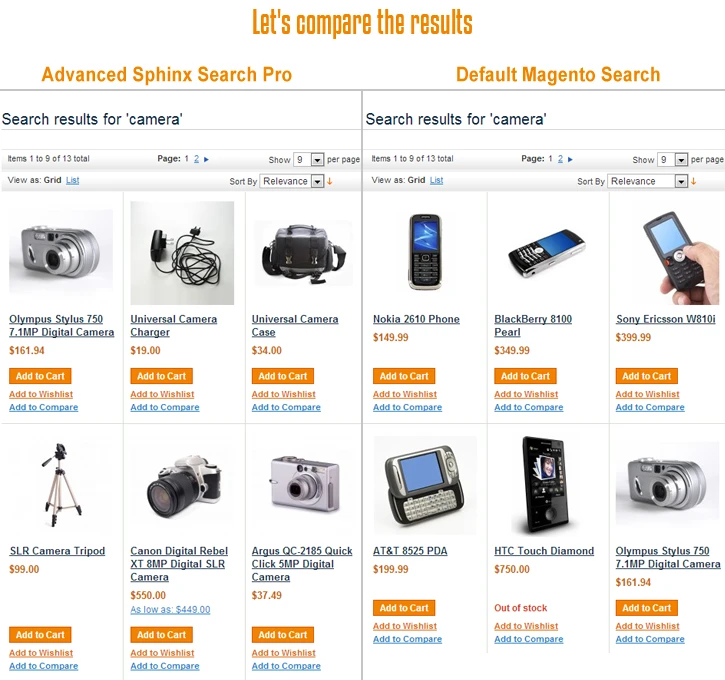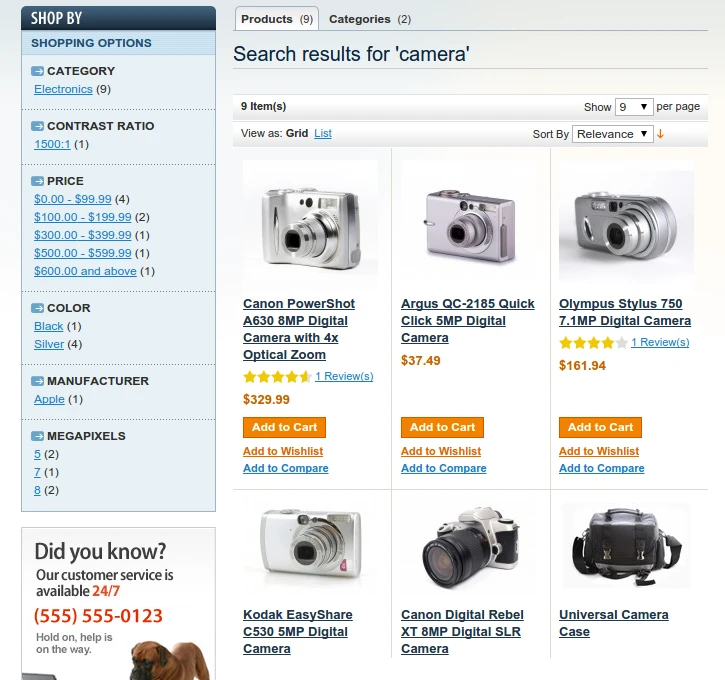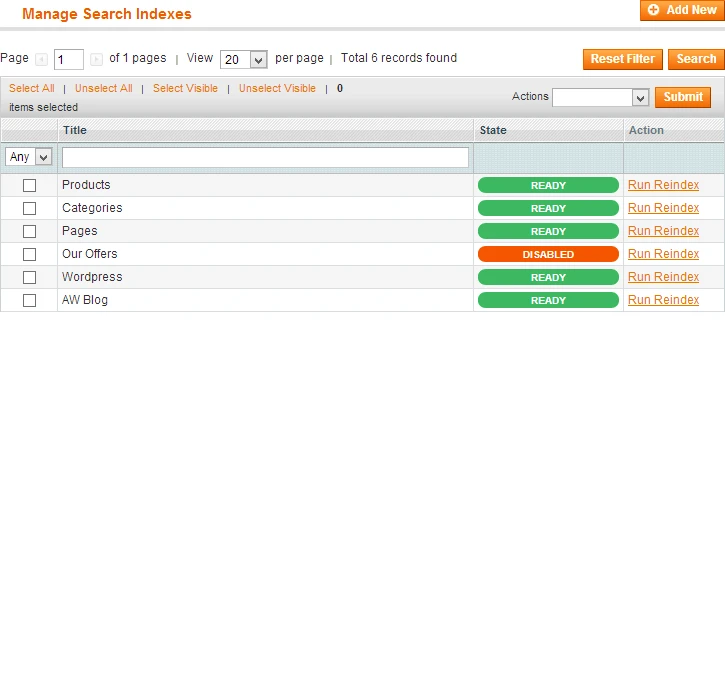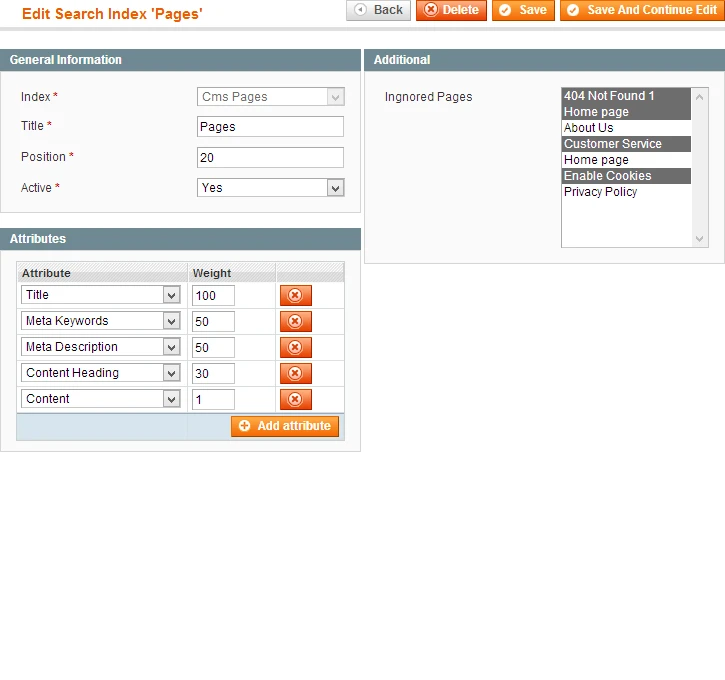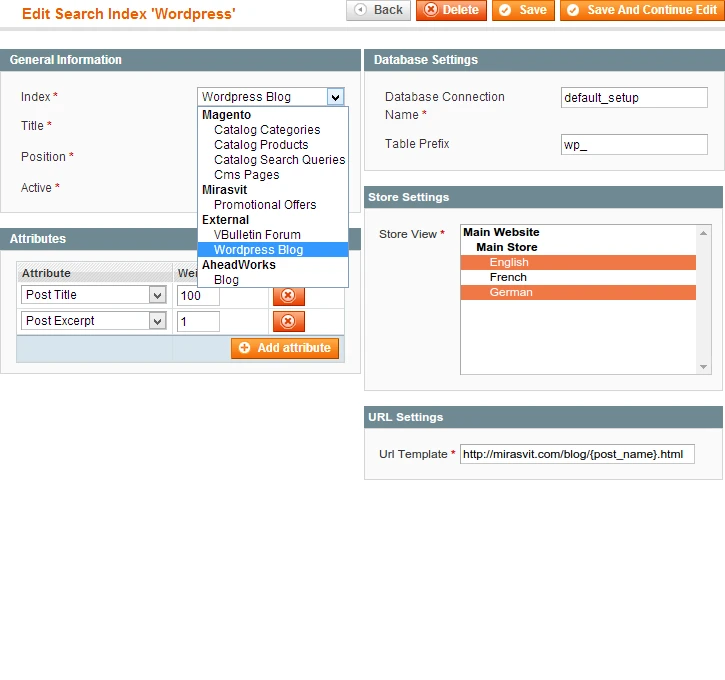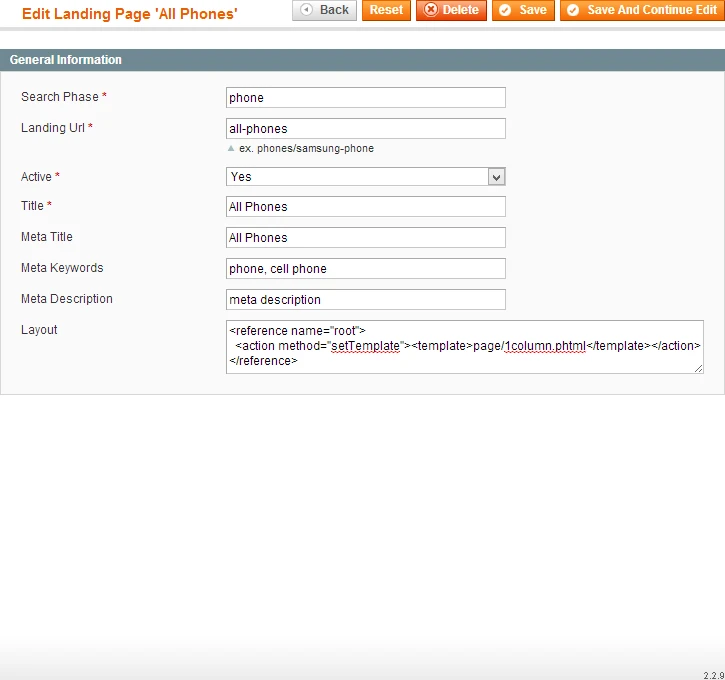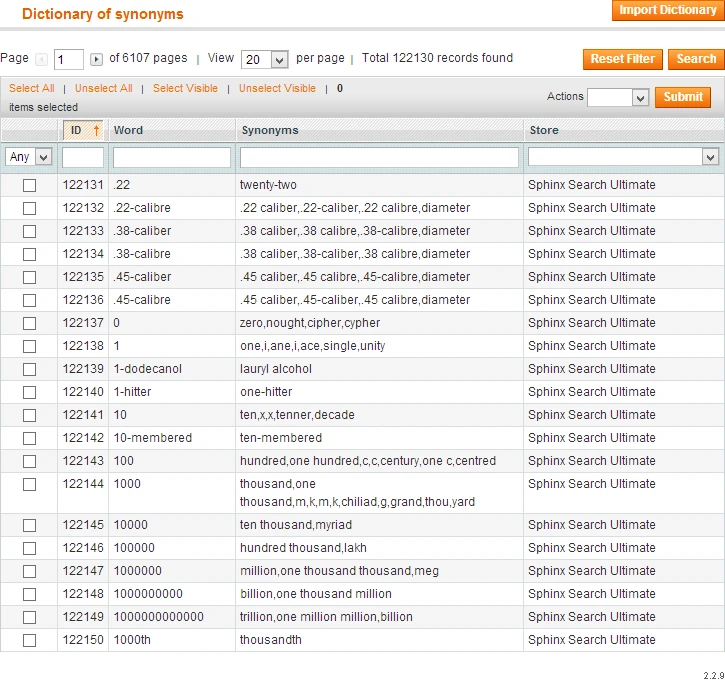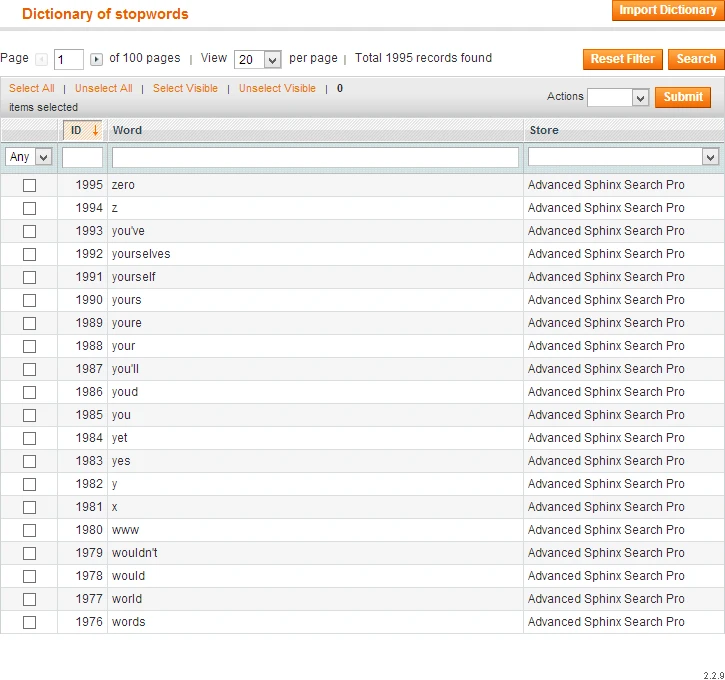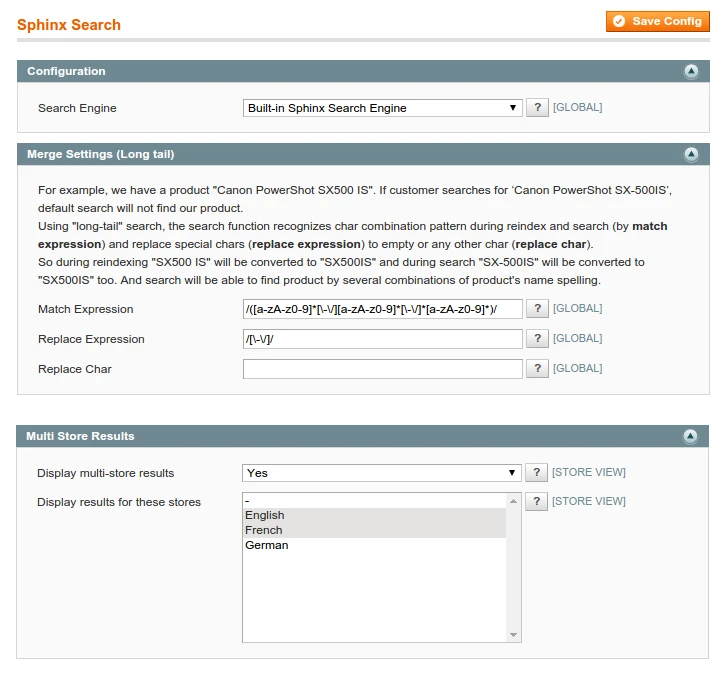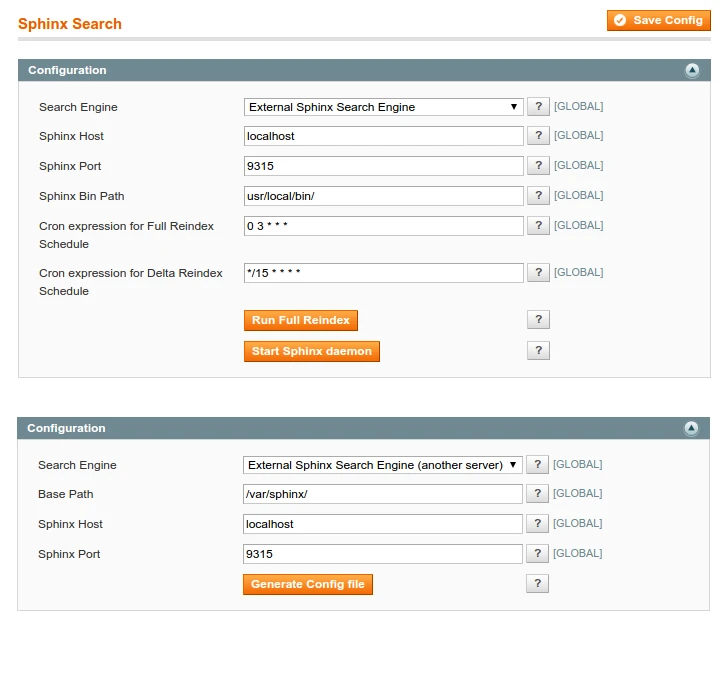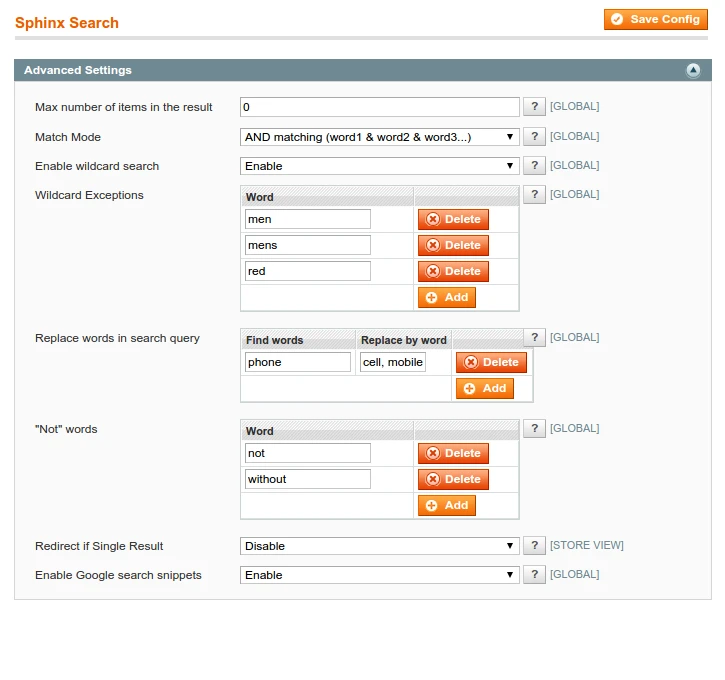 Product search connects your products to the shoppers searching for them, helping you drive sales to your store. On average, 20% of visitors use the search bar. These are the visitors who know what they want and are looking to buy. These visitors make up half of your revenue. That is why the quality and speed of product search significantly affects the sales. All these tasks are performed by Magento Advanced Search extension.
Advanced Sphinx Search Pro can significantly improve the speed and quality of search results. This Magento search module replaces Magento's standard search with the search of an enterprise level provided by Sphinx.
How does it work?
Sphinx search engine indexes the database products of the Magento store and gathers the necessary information for searching to a special data storage. When a user creates a search in the online store, our Magento Advanced Search module refers to the Sphinx's search query to obtain search results and displays them to a user. Everything happens very quickly.
Main Features
Significantly improved search relevance (quality)
Google-like search syntax
Product attributes weighting
Supports morphological word form dictionaries (like Solr or Lucene search engine)
Supports stemming (English, French, Spanish, Portuguese, Italian, Romanian, German, Dutch, Russian, Swedish and Czech are available for Sphinx)
Built-in dictionary of synonyms (60730 words)
Built-in dictionary of stopwords (665 words)
Search products by tags
Search products by category names
Search products by associated products attributes (skus, name, model etc)
"Long tail" search strategy
Search Landing Pages

Search by multiple content types:

Catalog Products
Catalog Categories
Catalog Attribute
CMS Pages
Blog (AW Blog, Wordpress)
VBulletin Forum
AW Knowledge Base
Search Terms
Articles, News etc

High Indexing speed
High Searching speed of over 500 queries/sec against 1,000,000 skus

Sphinx Search Engine is used by the following companies:

Need even better Magento Search Results? Try our extension Sphinx Search Ultimate which combined the best achievements in the field of web search!
The search results became accurate with this extensions, while there are no missing products at the search results anymore. The key difference is the support of regular extensions.
Also installed: Advanced Product Feeds, Knowledge Base, Advanced Reports, Full Page Cache Warmer, Google PageSpeed Optimizer
Coast2Coast
Verified Buyer
This is a excellent extension for an medium/large commerce site. Dashboard is easy to configure and the data provided really helps understand the health of your commerce business.
Also installed: Affiliate, Google PageSpeed Optimizer
Once installed, you can forget about issues, it's about value
Very FAST Search Engine Replacement
Quick Install, very nice extension to close conversion rates.
Also installed: Sphinx Search Ultimate, Advanced Product Feeds, Advanced Reports
The searches of my web have improved a lot thanks to this extension. I recommend it 100%. I should have bought it much earlier.
Reasons to choose Mirasvit
Client focusing and satisfaction
These are our primary. A major portion of our new clients come from referrals from our existing clients. Our professional team of developers, marketers and support staff have invested the best knowledge and experience in the field into our work, so you know you can come back to us again and again.
Remarkable support
One year free and high quality support. We go to great lengths to provide maximum satisfaction with every module you have purchased in our store. By helping you with installation, configuration, answering your every question, we do all our best to eliminate any possible problems.
Risk-free Investment
30-days money back guarantee. If you are not satisfied with our extension performance for any reason, we provide a full refund.
Constant improvements and upgrades
We constantly add new features to all our modules, and are always interested in hearing your opinion and implementing your suggested features in our future developments.
Comprehensive Documentation
We provide an expanded user guide for every aspect of our extension, so you can find answers for all your burning questions.
Unencrypted source code of our products
You can customize extension according to your needs and requirements.
Usability and Performance
The Module is easy to install and upgrade, just follow our step-by-step user guide.
Ready for Magento Cloud
No core modifications. The extension has been tested in a Magento Cloud environment and is fully compatible with it.