Search AutoComplete & Suggest Pro
You are currently looking at the extension for Magento 1,
to switch to Magento 2
click here
This extension will add autocomplete functions with a number of features to your search field. Start typing and your products will show up directly.
Screenshots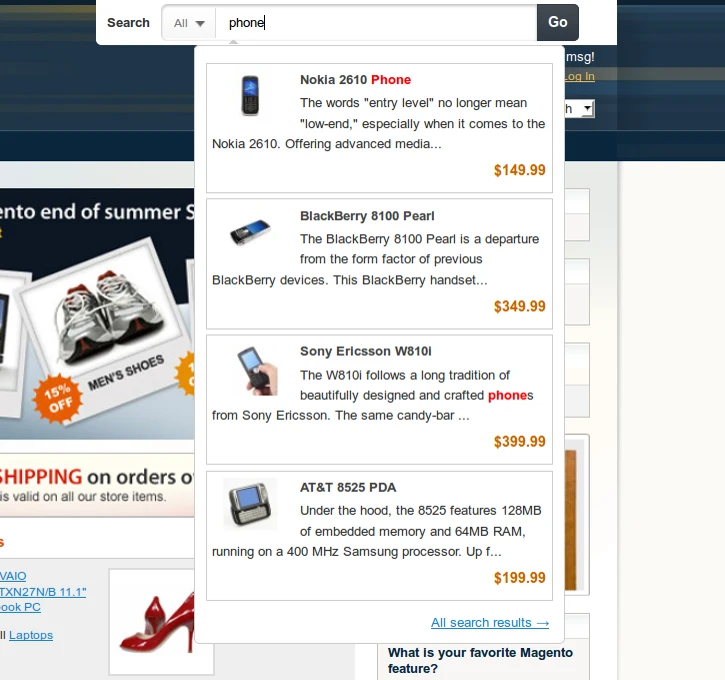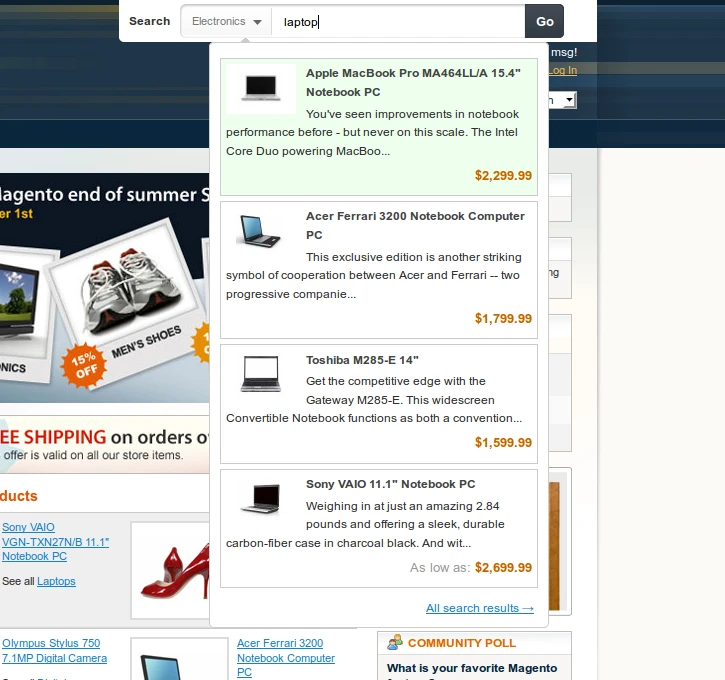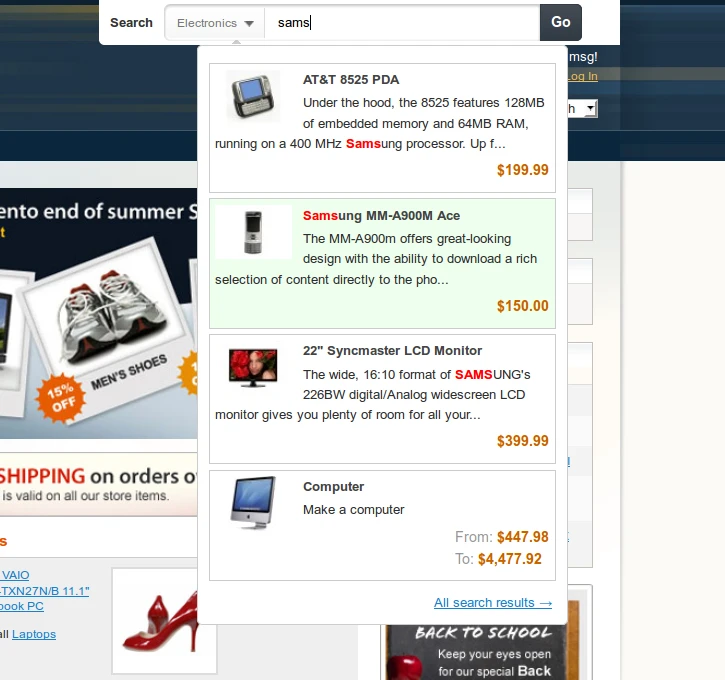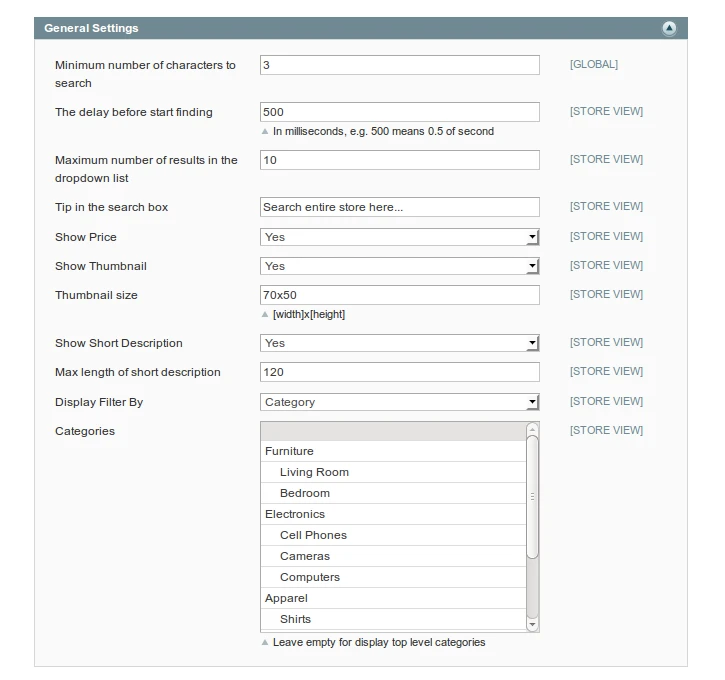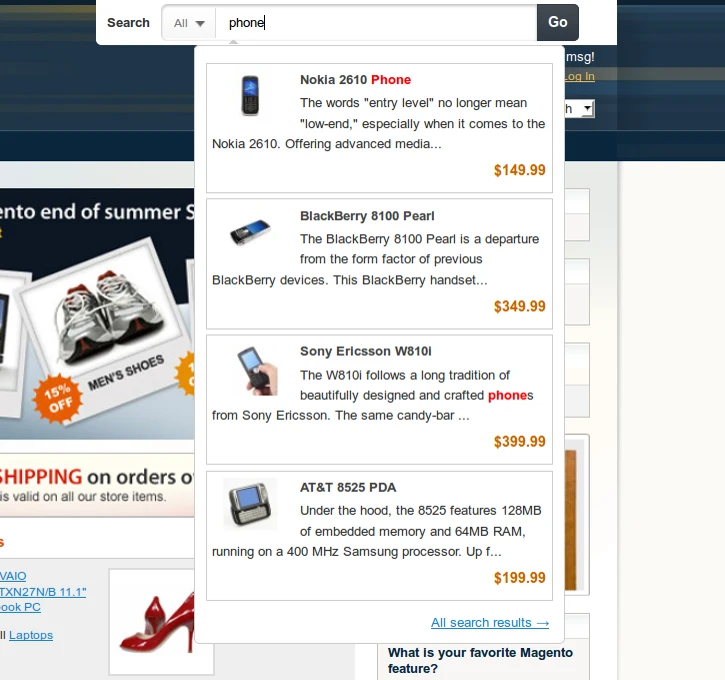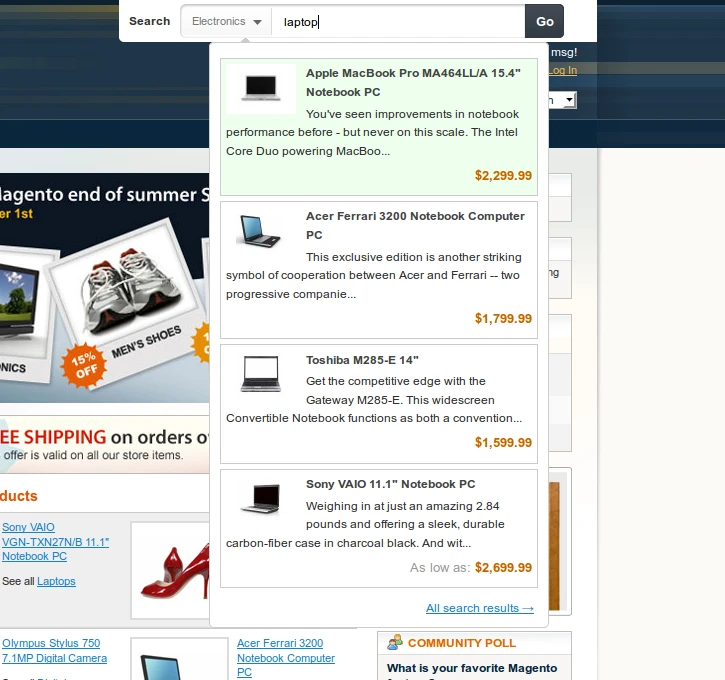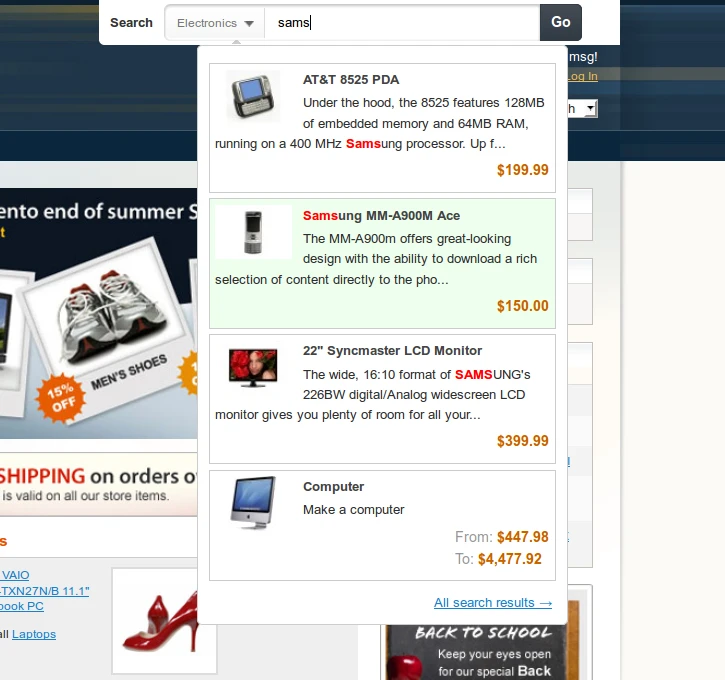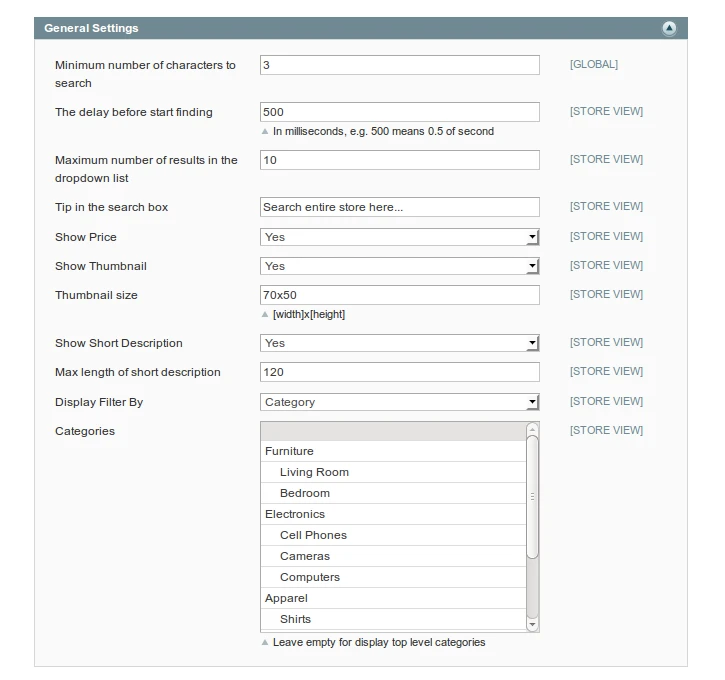 Often users don't know exactly how to spell the name of a particular product. That's why searching tips helps them greatly in order to enter the correct search phrase and eventually find what they are looking for.
To date, all of the leading online retailers in the world use search tips. This is when a user types the first few letters of a search phrase and a list of options that best fits their query drops down to a user.
On average, 15% of visitors use the product search in an online store. These are the visitors who know what they want and are looking to buy. These visitors bring about half of the orders to your shop. Therefore, the sales of an online store depend on whether a website search is able to quickly find a correct good. Integrated Magento Autocomplete Extension will easily solve this task.
Fast and convenient search
Ability to set the search category (as in Amazon)
Uses AJAX, so the search doesn't reload the entire webpage and the search is very fast

Drop-down box appears with the image of products, description and price

In configuration, you can show/hide any element, change the description length, image size etc

Ability to configure a minimum number of characters to search
The ability to configure the delay in finding
Ability to limit a number of results in the dropdown list
Ability to change the tip in the search box
Support of responsive themes
Integration with Sphinx Search Pro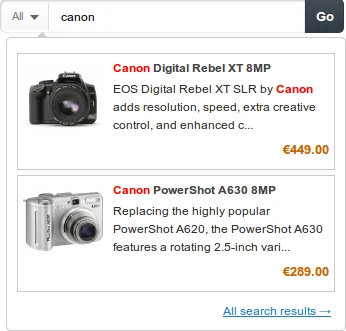 Need even better Magento Search Results? Try our extension Sphinx Search Ultimate which combined the best achievements in the field of web search!
Module is great, you just need tu upload files and everything is done.
Also installed: Follow Up Email, Improved Sorting, GeoIP Redirect, Push Notifications, Elastic Search Ultimate, Google Tag Manager
accurate search and fulfill needs
Search the shop and get instant results
The extensions is great and add a lot of value to the magento store!
I am happy with my purchase
Reasons to choose Mirasvit
Client focusing and satisfaction
These are our primary. A major portion of our new clients come from referrals from our existing clients. Our professional team of developers, marketers and support staff have invested the best knowledge and experience in the field into our work, so you know you can come back to us again and again.
Remarkable support
One year free and high quality support. We go to great lengths to provide maximum satisfaction with every module you have purchased in our store. By helping you with installation, configuration, answering your every question, we do all our best to eliminate any possible problems.
Risk-free Investment
30-days money back guarantee. If you are not satisfied with our extension performance for any reason, we provide a full refund.
Constant improvements and upgrades
We constantly add new features to all our modules, and are always interested in hearing your opinion and implementing your suggested features in our future developments.
Comprehensive Documentation
We provide an expanded user guide for every aspect of our extension, so you can find answers for all your burning questions.
Unencrypted source code of our products
You can customize extension according to your needs and requirements.
Usability and Performance
The Module is easy to install and upgrade, just follow our step-by-step user guide.
Safe Magento updates
No core modifications. Just use the composer or copy the extension files to the root directory of your store.