Magento 2 Affiliate Extension
Launch fully-featured affiliate programs in your store with the Magento 2 affiliate program extension! No need to use a third-party service and pay additional fees. Increase sales from alternative channels and let your affiliates earn extra money.
Our Magento affiliate plugin has four types of promotions. All affiliates can select the most appropriate model for their website to receive some extra revenue for themselves and your store!
4 types of promotion programs
Various promotional materials
Transactions history
Powerful analytics
Setting automatic tier update for affiliates
Exporting transactions in file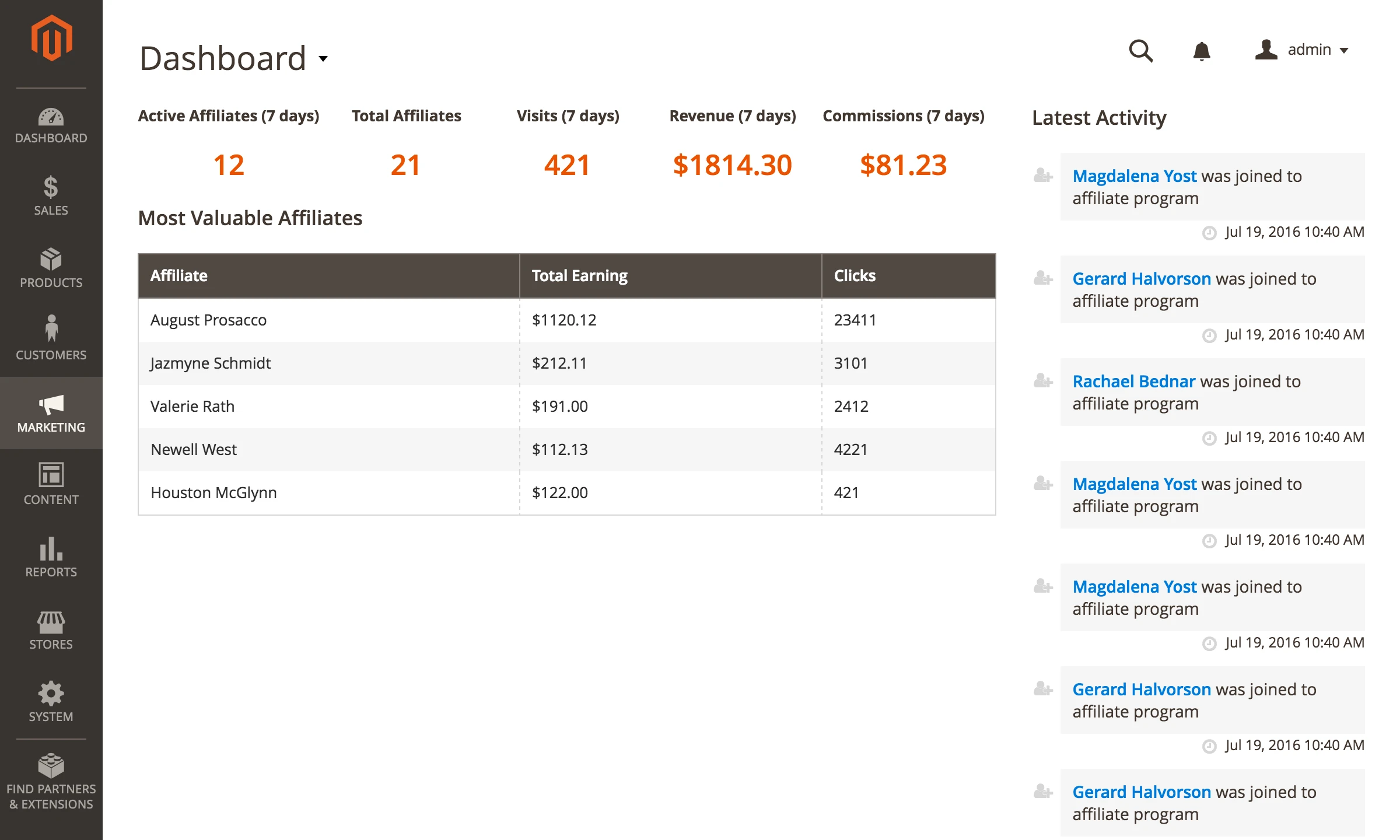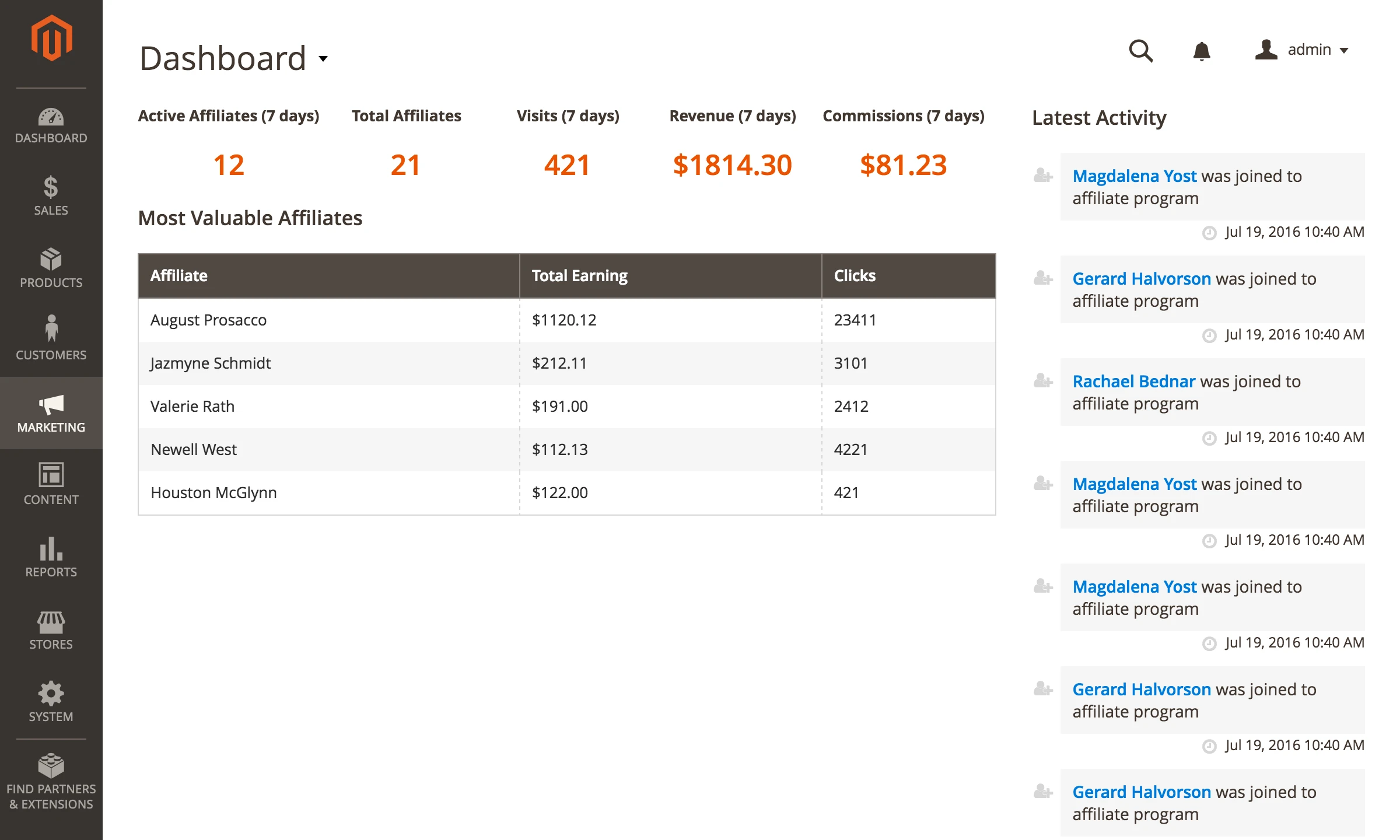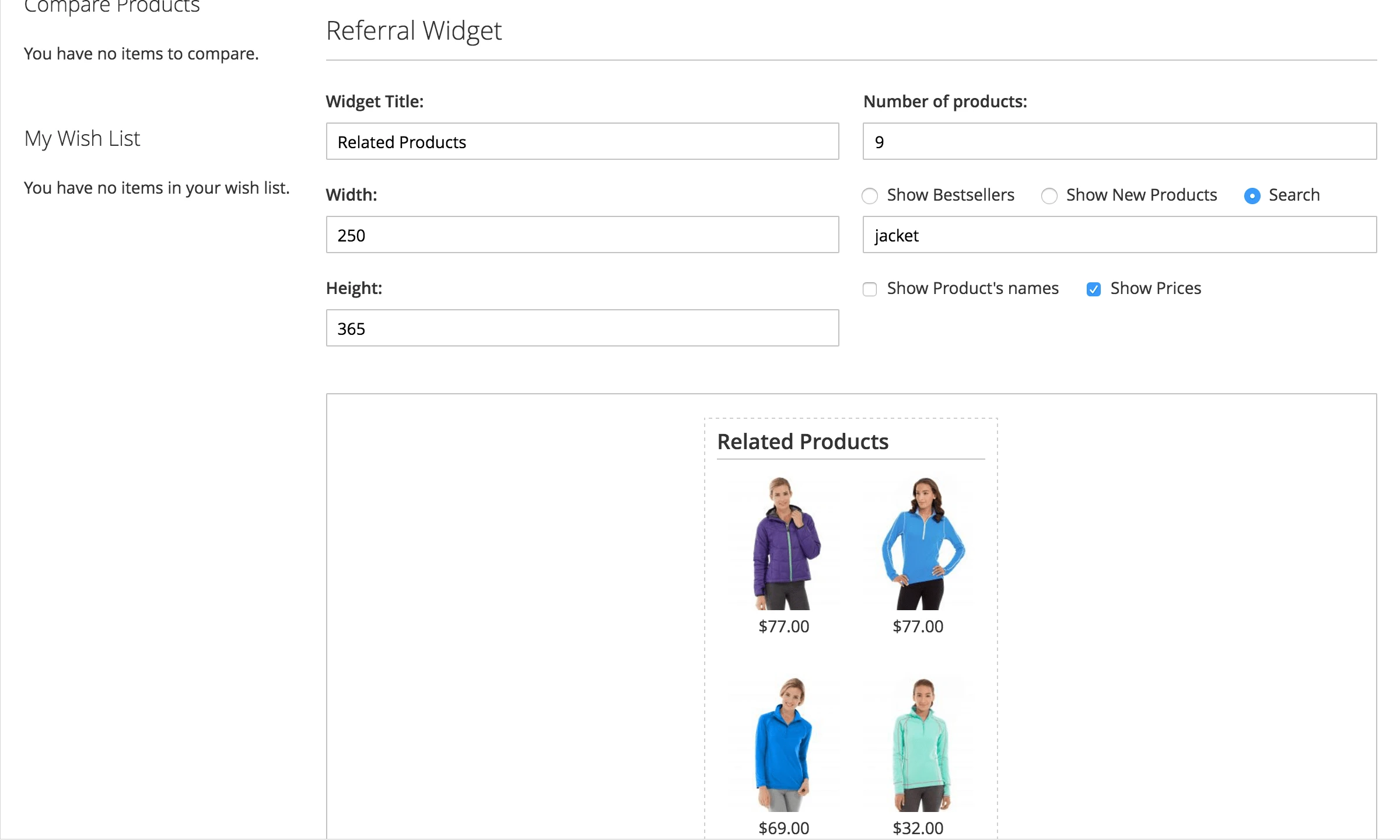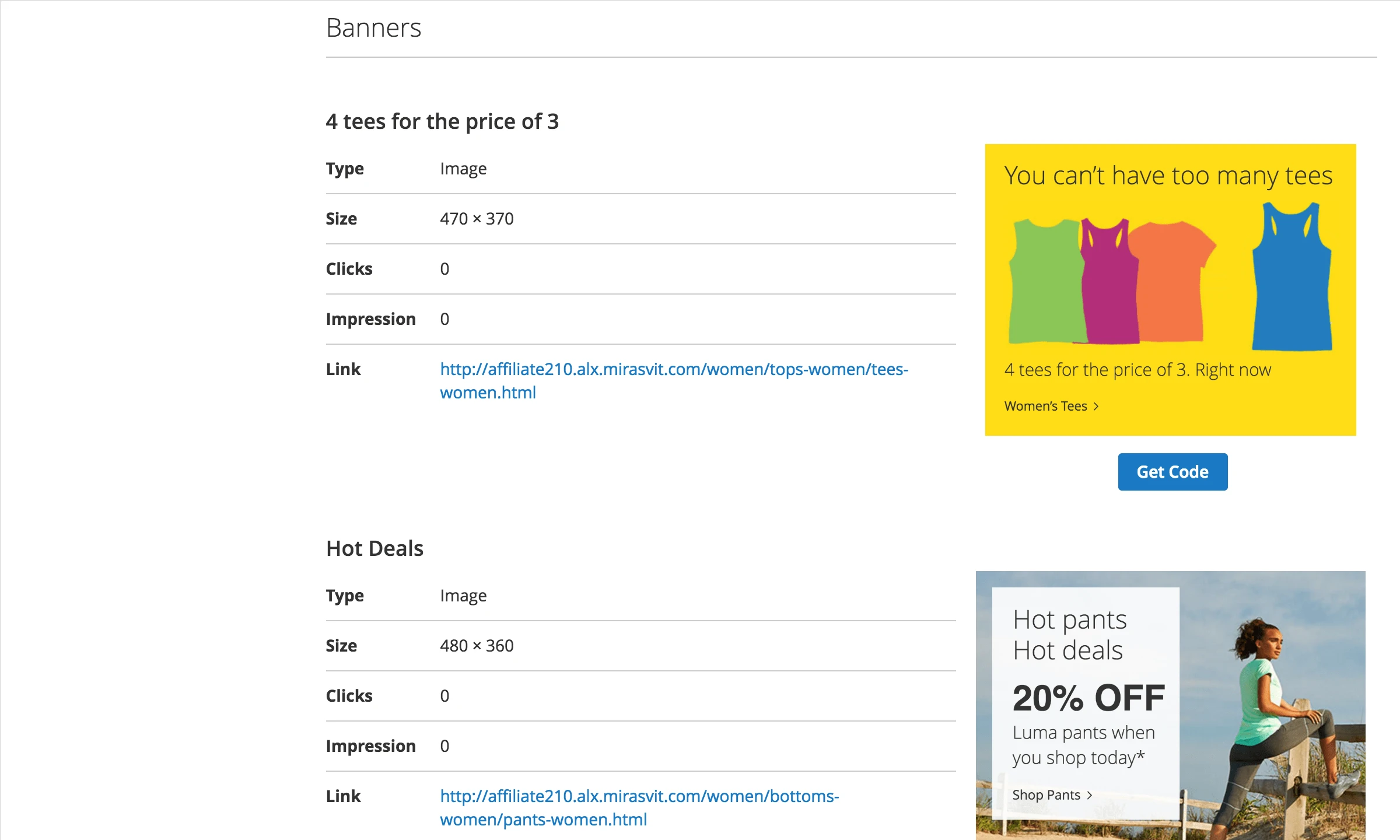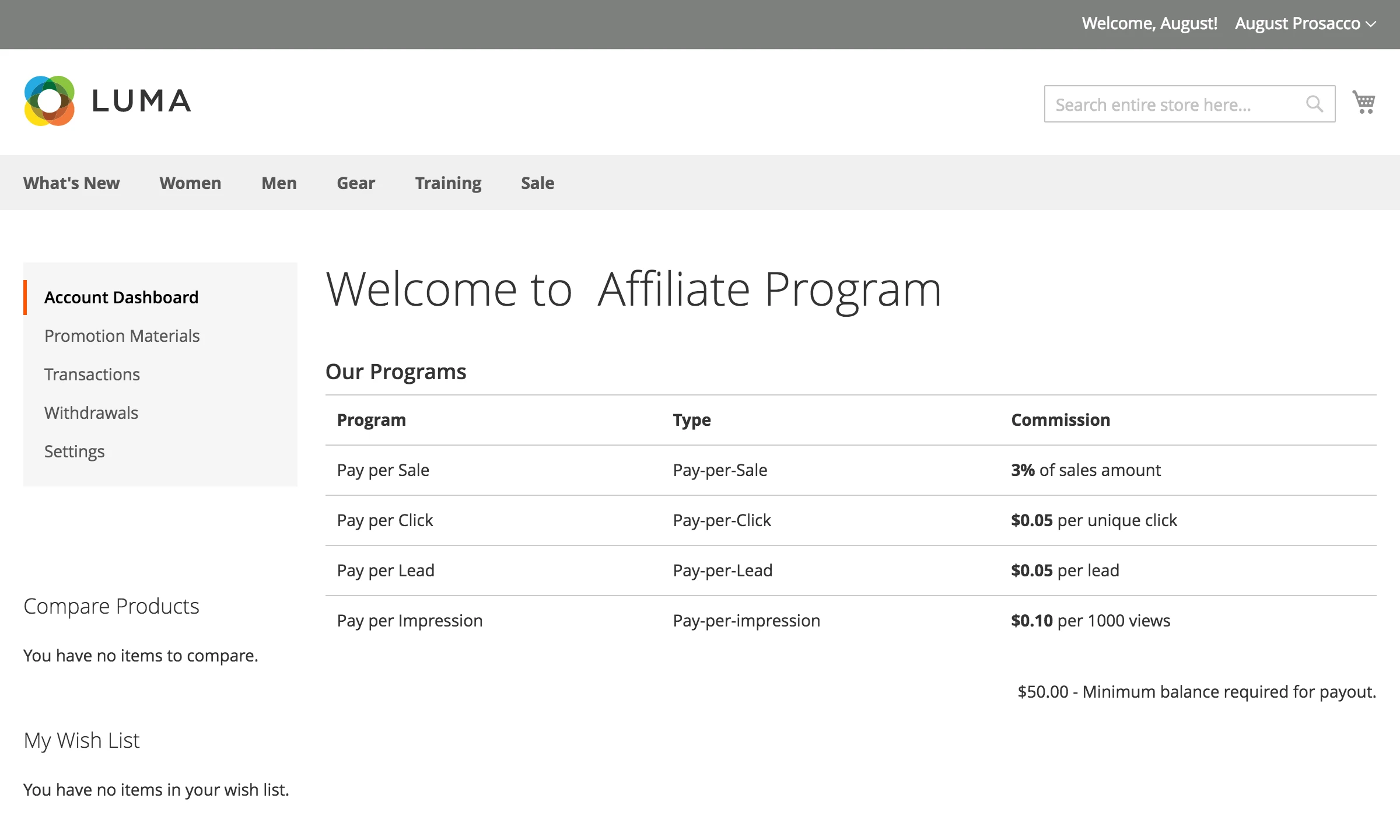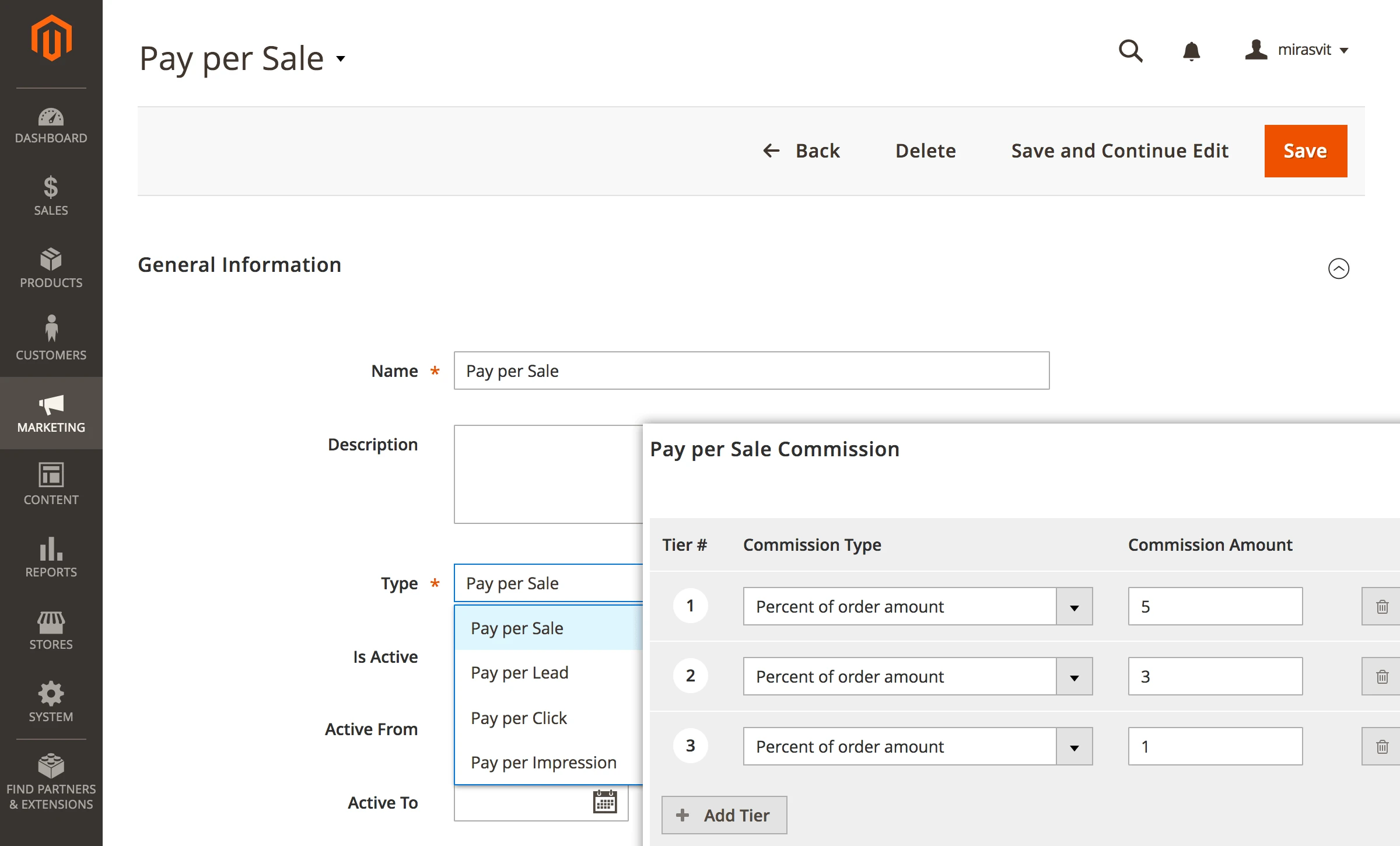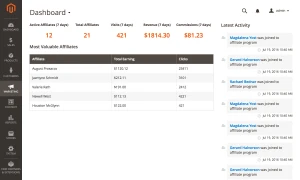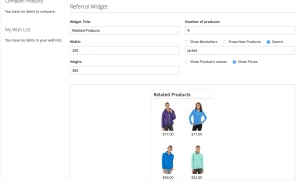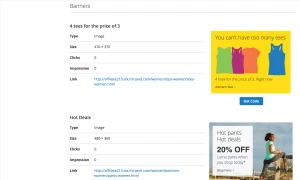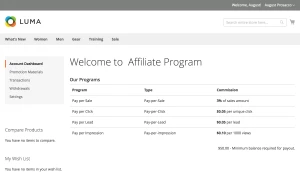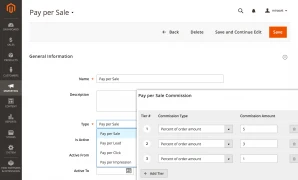 There's a wide variety of third-party services available that can deliver an affiliate program to your store. However, they all generally charge agent fees for their services, making your store's affiliate program potentially less attractive to your prospective affiliates.
Mirasvit has a ready-made solution available now: the affiliate module in Magento 2 will help you launch a fully-featured and advanced affiliate program right in your store!
10 advantages you get with the Magento 2 Affiliate
Implements the most popular affiliate rewards in your store.
Flexibility in defining withdrawal limits.
Advanced options for affiliates who place creatives.
Clear earning rules at a glance for affiliates.
Simple commission process displayed
Automate affiliate migration to the next tier
An affiliate can withdraw money from his or her Store's Credit Account.
Transaction history is always available at a glance both for you and your affiliates.
Takes control of withdrawals if necessary.
Ability to give commission or discounts only for selected products or categories
Engages your customers in the Affiliate program and lets them earn some extra money!
4 types of promotion programs
Pay Per Sale Program
Pay Per Click Program
Pay Per Lead Program
Pay Per Impression Program
4 options to place promotions
Referral Link
Referral Banner
Referral Widget
Referral Coupon
Promotional Programs
Pay-per-sale Program
An affiliate gets a commission after each order made on referral.
You can choose which products are allowed for commission, e.g. you can give commission only for high-margin products.
Pay-per-click Program
An affiliate gets a commission after each visit made on referral using an affiliate link, banner, or widget.
Pay-per-lead Program
An affiliate gets a commission after each lead-action: sign up, newsletter subscription.
Pay-per-impression Program
An affiliate gets a commission based on the number of views from your banners.
Hidden programs
You can create hidden programs and manually assign them to a particular affiliate. All visible programs are automatically assigned to all affiliates.
Affiliate Groups
You can create different affiliate groups and apply different commissions or programs based on affiliate groups. Also, you can assign affiliates to different affiliate groups in just a few clicks.
Promotional Materials
Referral Link
Each affiliate gets a link to your store with a unique code. The extension uses the code in the link to gauge traffic and orders from the affiliate.
Affiliates can see the commission amount for their unique referral links. Information is shown for every magento affiliate program that they take part in.
Referral Banner
In the admin panel, you can create different banners on different landing pages. An affiliate can then place these banners on their site to refer traffic or orders to your store.
Referral Widget
Banners are not supposed to be changed by affiliates, but widgets are customizable! It's possible to edit: size, title, number of products, products category, etc.
Referral Coupon
An affiliate can even share a unique coupon code for referred orders. Based on the Shopping Cart Rules, coupons can offer different discounts.
Easy Withdrawal Process
The system of affiliate marketing magento allows your store Program's participants to quickly withdraw their accumulated earnings!
Different withdrawal methods
If an affiliate reaches the minimum withdrawal balance, he or she will be eligible to withdraw it using one of the following options:
Clear workflow
Withdrawal can be handled with the following statuses:
Pending
Accepted or Denied
Completed
Minimum withdrawal amount
You can set a minimum withdrawal amount. Therefore, when an affiliate reaches this amount, it makes the affiliate eligible to withdraw.
Withdrawal history
The Magento Affiliate Marketing solution is quite flexible, giving you the option to not only view withdrawal history but also to add a withdrawal manually from the backend!
Clear Transaction History And Balance
The Affiliate extension delivers a clear and transparent transaction history to your affiliates.
Export transactions history to CSV or Excel XML files with no fear of hidden fees, actions on an account, or unauthorized withdrawals going undetected and undocumented with one of the best affiliate programs for magento!
Commission workflow
You can select an ordered status when an extension should charge for a commission to an affiliate. Also, you can specify statuses for cancelling charged commission.
Commission holding period
You can specify a holding period for commission or transaction in verifying it before adding to the affiliate balance.
Powerful analytics
Backend Dashboard: See Progress
The Affiliate extension provides you with the most valuable insights right on the dashboard!
You can view:
Number of active affiliates from the past seven days
Number of total affiliates (thus, you can compare how many new affiliates have been added in the past seven days)
Visits
Revenue
Commissions
The most active and valuable affiliates (TOP-5)
Latest activity
Add Banners And Watch Creative Reports at the same time
Affiliate backend interface allows you to both add new banners for affiliates and watch the quick reports on each one created.
You can view at a glance:
Number of clicks on a banner
Number of impressions of a banner
Banner CTR (Click Through Rate, %)
These fundamental indicators will help you to evaluate each creative performance and optimize its usage.
Detailed feature list
General Settings
Enable or disable customer auto sign-up to affiliate
Enable or disable an affiliate's approval
Change the affiliate link referral parameter
Provide the ability to give discounts and commission by cart rule coupon
Enable or disable the ability to use coupon codes
Provide the ability to define coupon code patterns
Filter affiliate accounts by email
Email Notifications
New account
Account has been approved
New Transaction
Balance update
New Withdrawal Request
Commission workflow
Ability to set order status to add commission
Ability to set order status to subtract commission
Commission holding period
Sales Commission lifetime
Assign priority for referred customer
View total withdrawals amount on dashboard
Get Additional Revenue Drivers With Affiliate Extension!
See it in action!
Pick a quick tutorial to learn about various aspects of this extension
Extension fulfills all requirements. Great analytics and updates for our affiliates. Would suggest Mirasvit extensions.
Also installed: Google Tag Manager, Improved Sorting, Advanced Reports
Cost effective affiliate program
This extension is ideal for creating your own affiliate programs and benefits without relying on third parties or ongoing third party costs. High quality code as always from Mirasvit!
Also installed: Elastic Search Ultimate, Improved Sorting
Build our own affiliate program
We don't have to pay expensive monthly fee for using affiliate platform with this extension.
Also installed: Reward Points, Advanced Product Feeds, Automatic Related Products, Blog MX, Full Page Cache Warmer
Easy to use to manage multiple Affiliate
Affiliate include different kinds of promotion programs. Let store owner recruit affiliate easier and improve the shop sales. It's a must extension for shop owner need to promote the shop.
Also installed: RMA, Improved Sorting, Follow Up Email, Automatic Related Products, Layered Navigation, Reward Points, Promo Banners and 8 more
We have used other affliates plugins but this works really well. It is easy to operate and easy for our afflialtes to use.
Also installed: Follow Up Email, RMA, Google PageSpeed Optimizer, Full Page Cache Warmer, Blog MX, Elastic Search Ultimate, Google Tag Manager and 20 more
Manual & Support
Need more help?
Save time by starting your support request online and we'll connect you to an expert.
Contact Us Now
Frequently asked questions
Does it make a difference if the customer buys as a guest or must they be logged in to their account in order for the affiliate purchase to count?
Our extension uses an affiliate link (or coupon) to bind new customers with the affiliate. Therefore, the affiliate commission will be accounted for when the purchase is made with a particular link or coupon. However, if the customer is not registered in their account, the extension will not be able to provide commissions for this particular customer's next orders. The commission will be paid to the affiliate when the guest opens the store by the link and places an order.
Please note that for tracking purchases, our extension uses cookies. By default the cookie lifetime is configured to 365 days, during that time period, the affiliate will receive commissions for orders made by unregistered customers. The cookie lifetime can be modified in the Sales commission lifetime in the configuration panel of the module.
Is it possible to exclude a user from the affiliate program?
In the situation when a long-existing customer uses the affiliate link or an affiliate coupon, our extension will bind them to the affiliate. After that, the affiliate will receive commissions for all future purchases of that existing customer.
Currently, it's not possible to exclude existing customers from the affiliate program.
As a temporary solution, a store owner can configure the extension to assign all currently existing users of the store to their affiliate account. In this case, when another affiliate provides their link, it will not work for existing customers. Only new customers will be bound to this affiliate.
Is there a way to allow an affiliate to receive a discount/commission on their own on purchases within the Affiliate module?
Our magento affiliate extension currently does not allow commissions on independently-made purchases of the affiliates. If an affiliate places an order, they will not receive a commission. However, this behavior can be changed by modifying the extension code.
Where can customers opt in to the affiliate program and become an affiliate?
The link for becoming an affiliate is available in the customer's account on the left pane of the page. A customer that is registered as an affiliate in your store will get a unique affiliate code.
After becoming an affiliate, a user can create affiliate links for new customers. The corresponding interface will become visible in their account.
When an affiliate provides a promotional link to any person, and this link is used by that person, our extension can detect this event and it will bind a new customer with the affiliate. Additionally, our extension allows members of the store affiliate program to use unique coupons that can be assigned exclusively to one affiliate. When a customer applies such a coupon, our extension binds them with an affiliate.That is how the best affiliate program for Magento works.
Changelog
Version
1.4.24
Sep 18, 2023
Export Referred Customers
Coding Standards
Explain commission calculation
Issue with commission calculation if "Subtract commission when order has obtained status" is empty
Issue with missing block name in layout when editing Group and Program on Magento EE
Version
1.4.23
Aug 3, 2023
Status variable for email templates
Version
1.4.22
Aug 2, 2023
Added sum of commission per customer in the referred customer list
Referring Website field optional when registering an affiliate
Compatibility of email templates with Magento 2.4.4 and later
Detection of the visitor's IP address
Version
1.4.21
Jun 20, 2023
Calculation of commission for guest orders for programs with Customer Group in the condition
Version
1.4.20
Jun 15, 2023
Processing programs with activity period
Reasons to choose Mirasvit
Client focusing and satisfaction
These are our primary. A major portion of our new clients come from referrals from our existing clients. Our professional team of developers, marketers and support staff have invested the best knowledge and experience in the field into our work, so you know you can come back to us again and again.
Remarkable support
One year free and high quality support. We go to great lengths to provide maximum satisfaction with every module you have purchased in our store. By helping you with installation, configuration, answering your every question, we do all our best to eliminate any possible problems.
Risk-free Investment
30-days money back guarantee. If you are not satisfied with our extension performance for any reason, we provide a full refund.
Constant improvements and upgrades
We constantly add new features to all our modules, and are always interested in hearing your opinion and implementing your suggested features in our future developments.
Comprehensive Documentation
We provide an expanded user guide for every aspect of our extension, so you can find answers for all your burning questions.
Unencrypted source code of our products
You can customize extension according to your needs and requirements.
Usability and Performance
The Module is easy to install and upgrade, just follow our step-by-step user guide.
Safe Magento updates
No core modifications. Just use the composer or copy the extension files to the root directory of your store.