Magento 2 Reward Points, Referral and Loyalty Program Extension
The module is both a comprehensive loyalty program and a fully-featured referral program. It's an incredibly valuable and powerful tool.
With Rewards Points for Magento 2, you'll be able to increase retention, foster customer loyalty, and attract warm leads. The extension gives you a powerful new way to increase sales.
According to users, our module comes with the best support available to help you set it up.
Increase the retention rate
Gain high-quality leads
Reward customers for spending or sharing on social media
Split the program into tiers
Refund with reward points
Use GraphQL, REST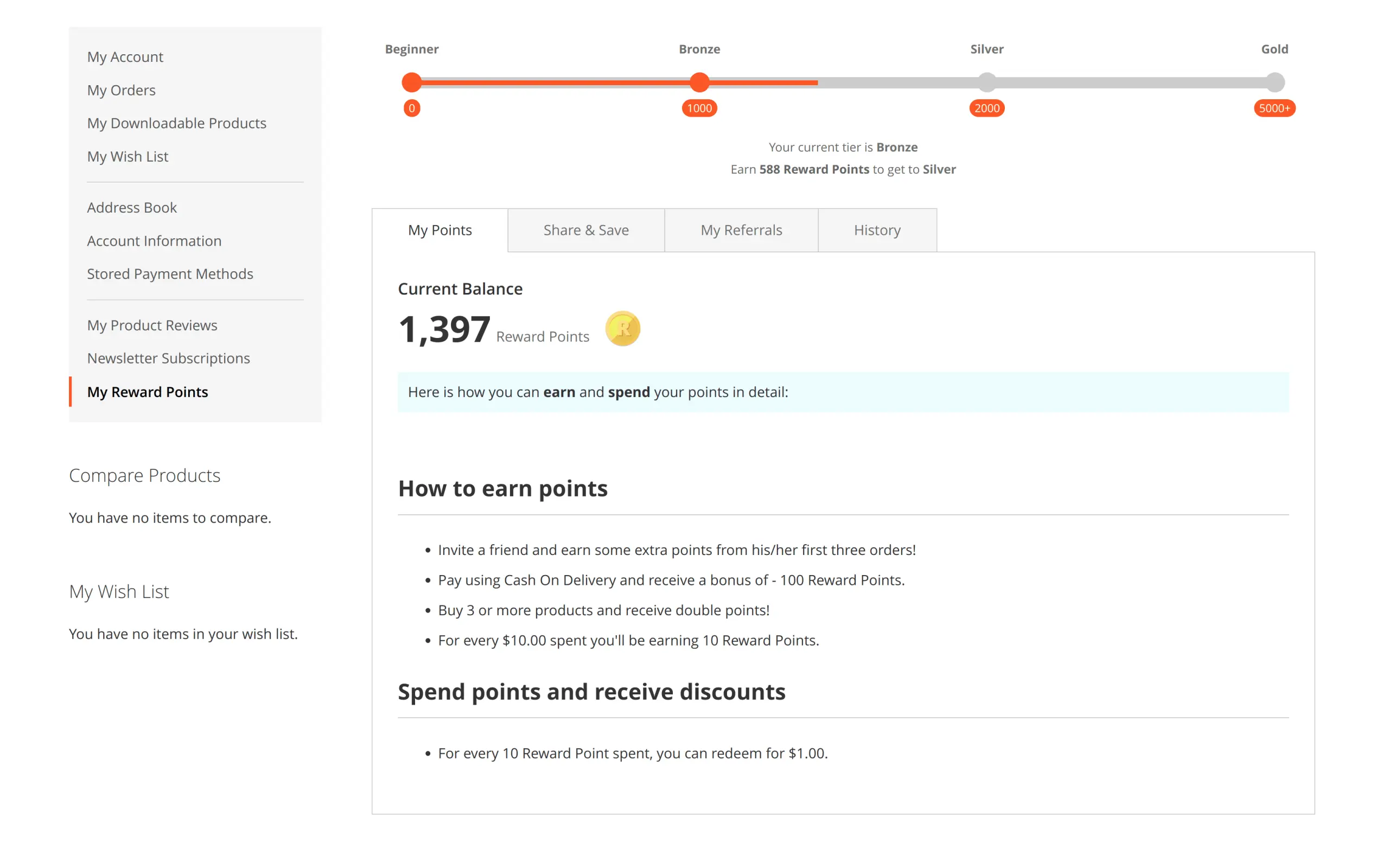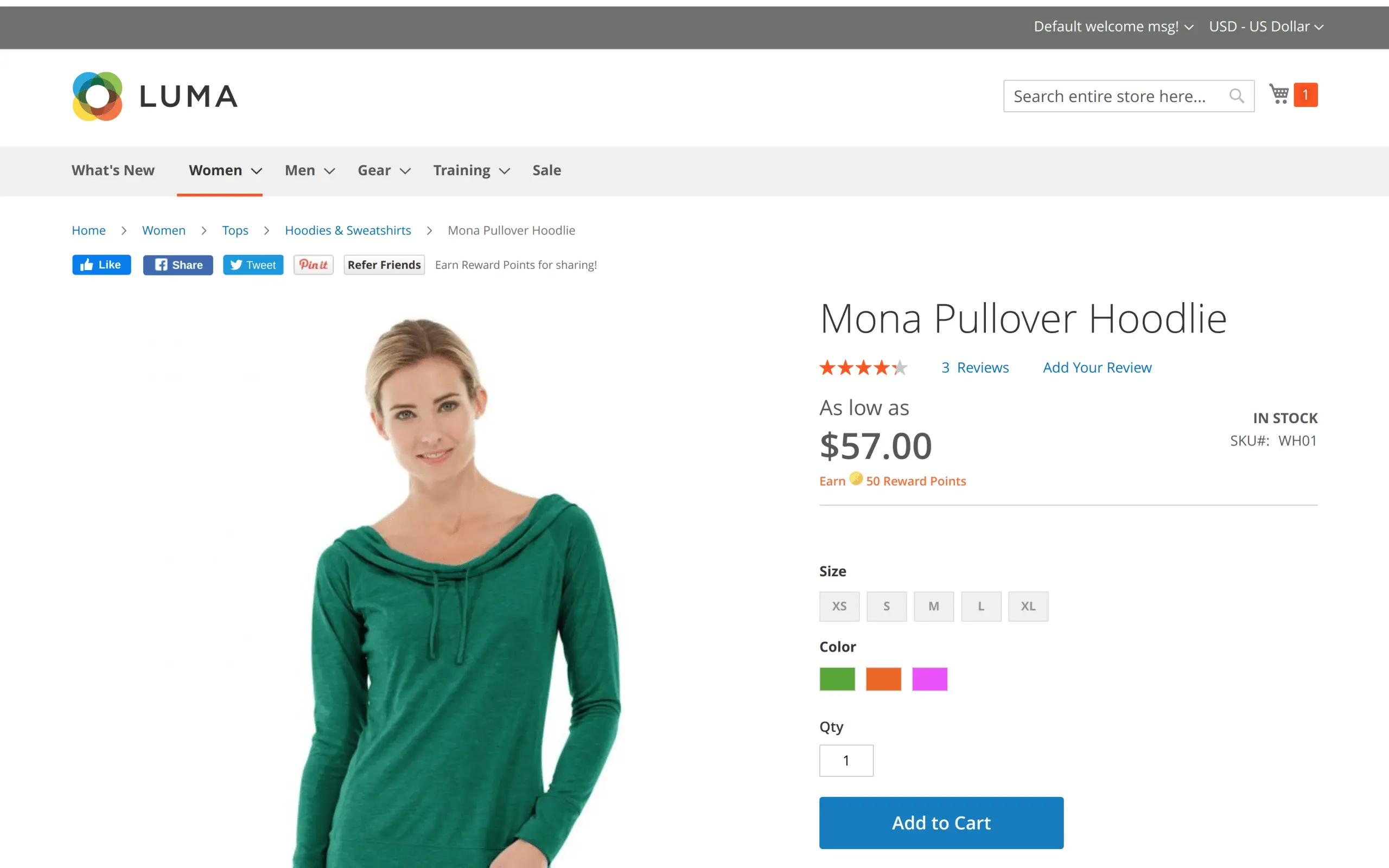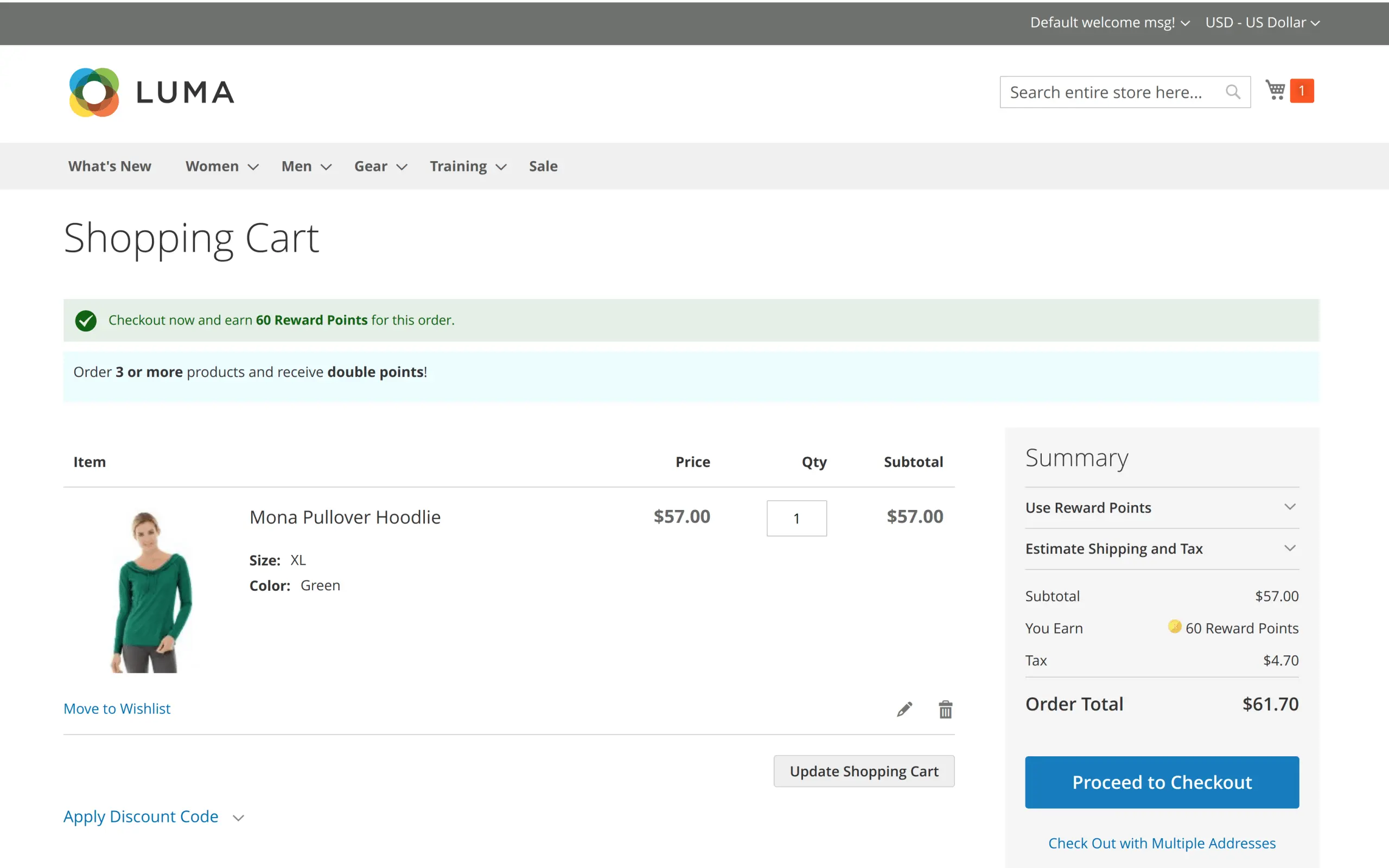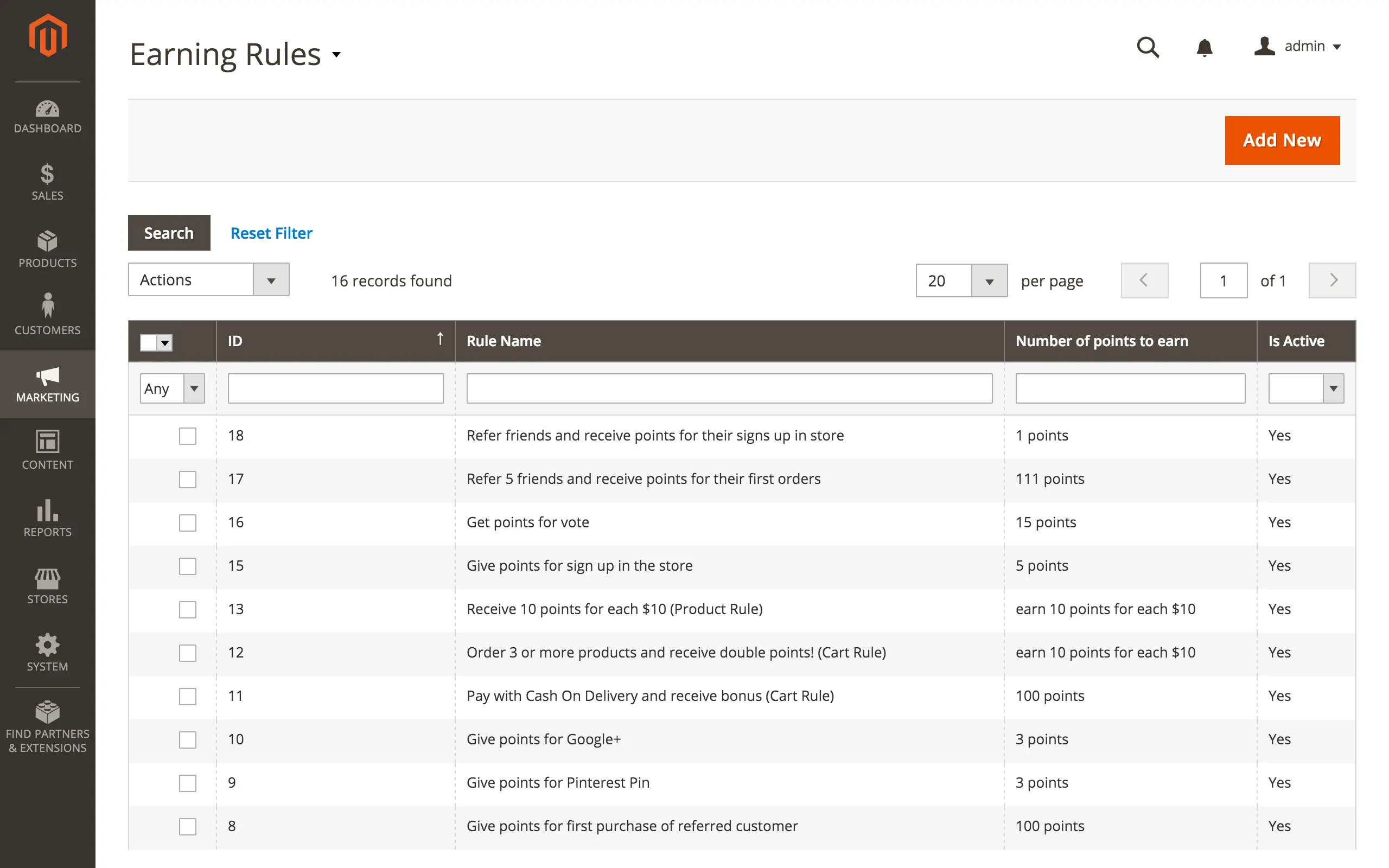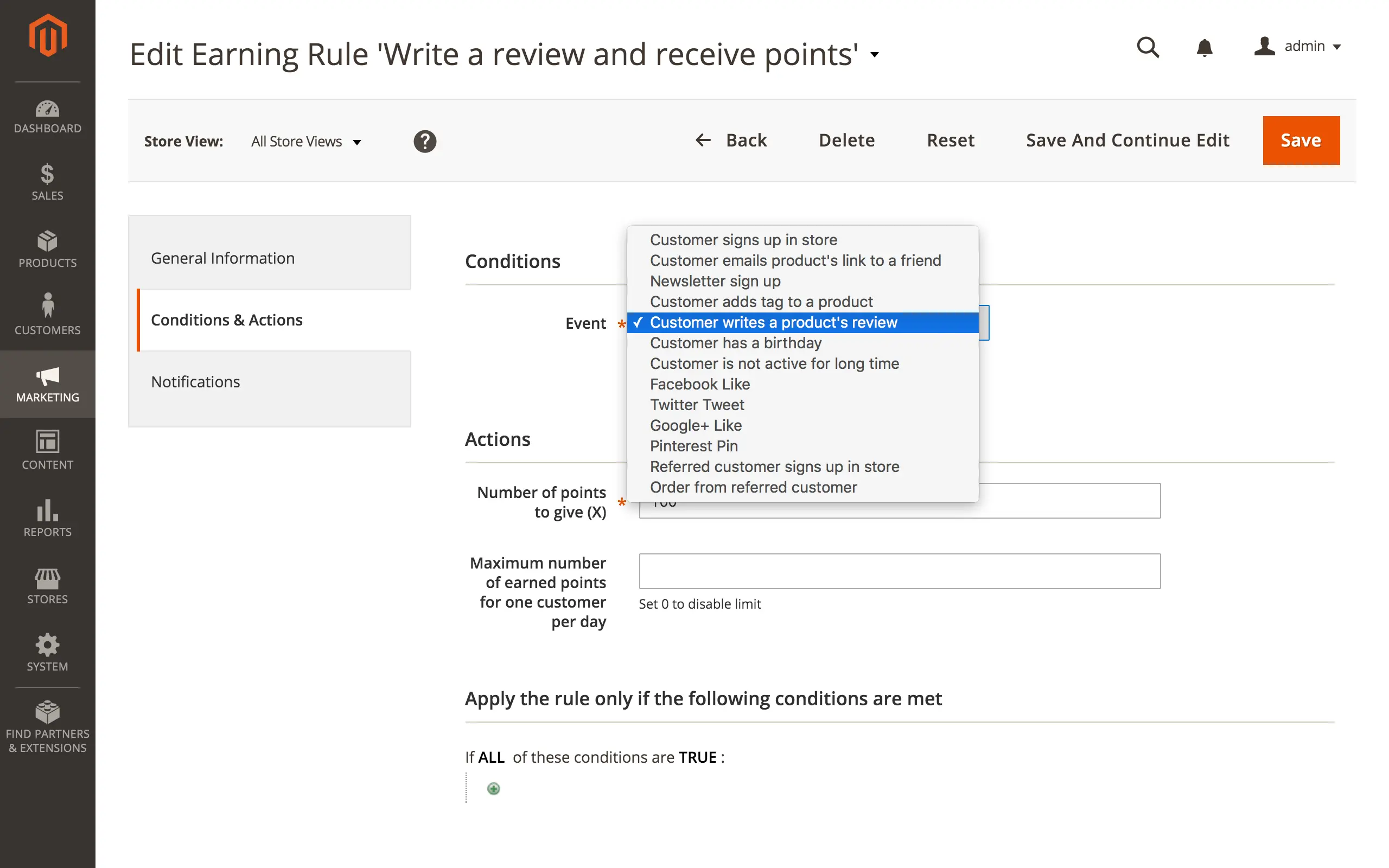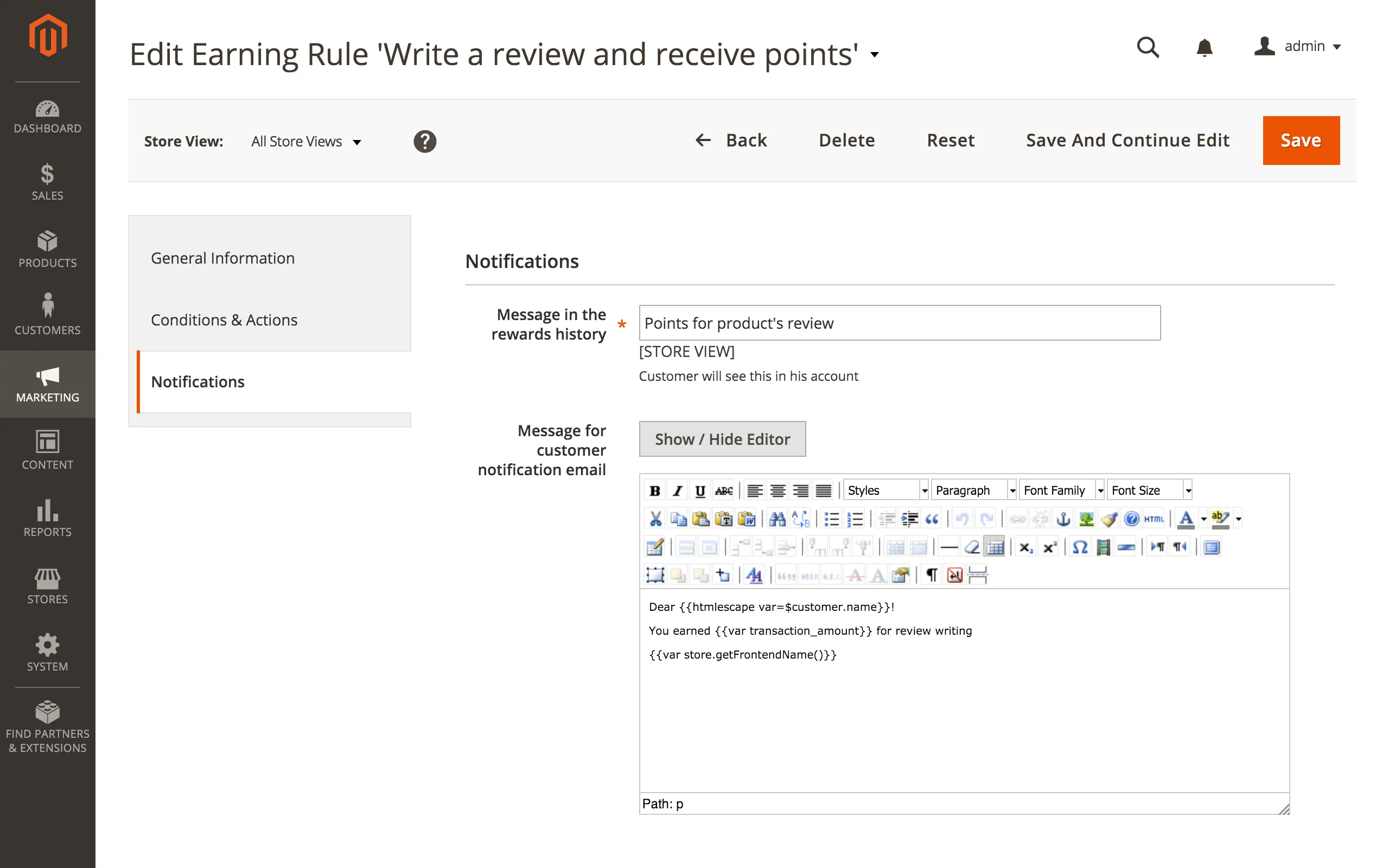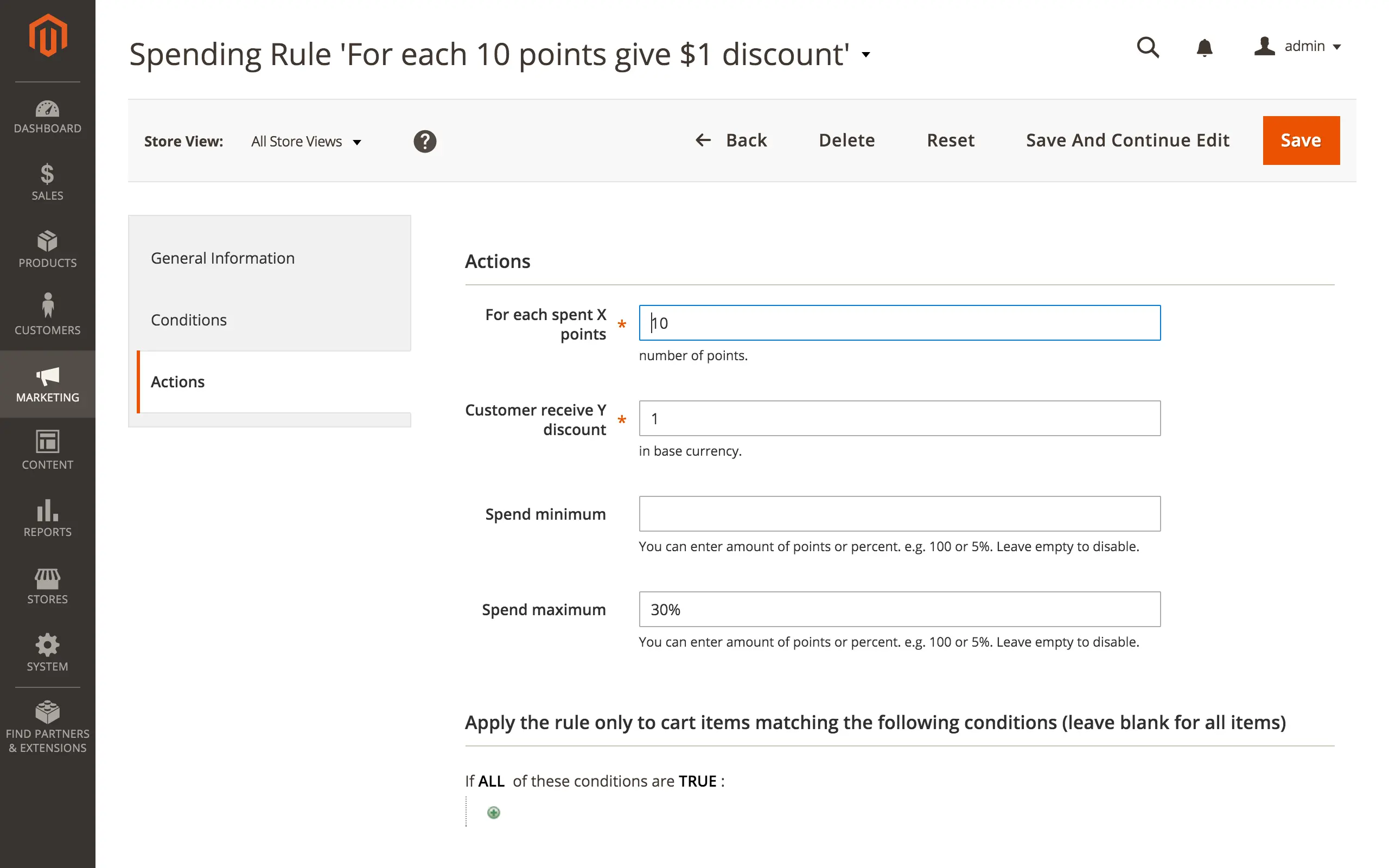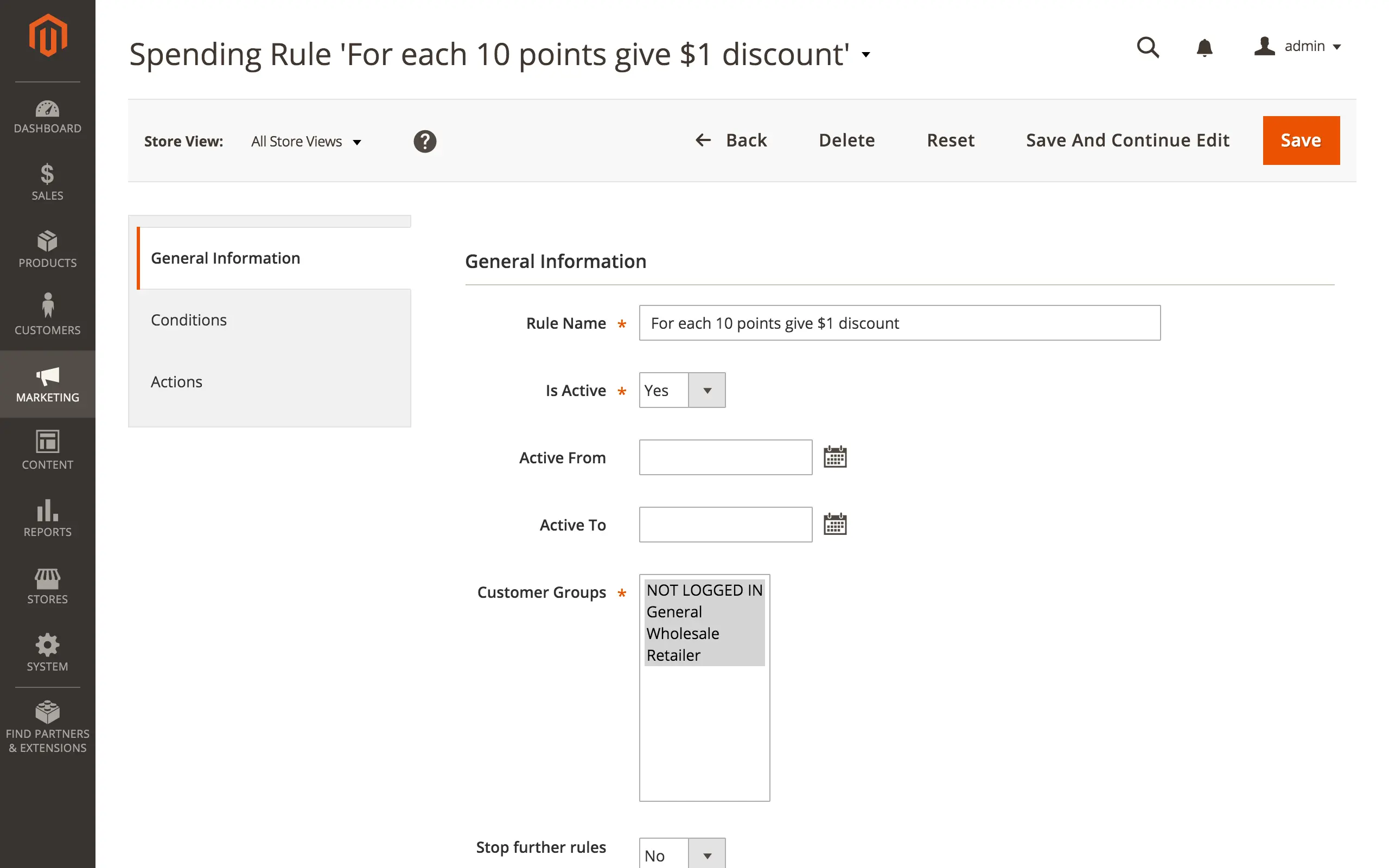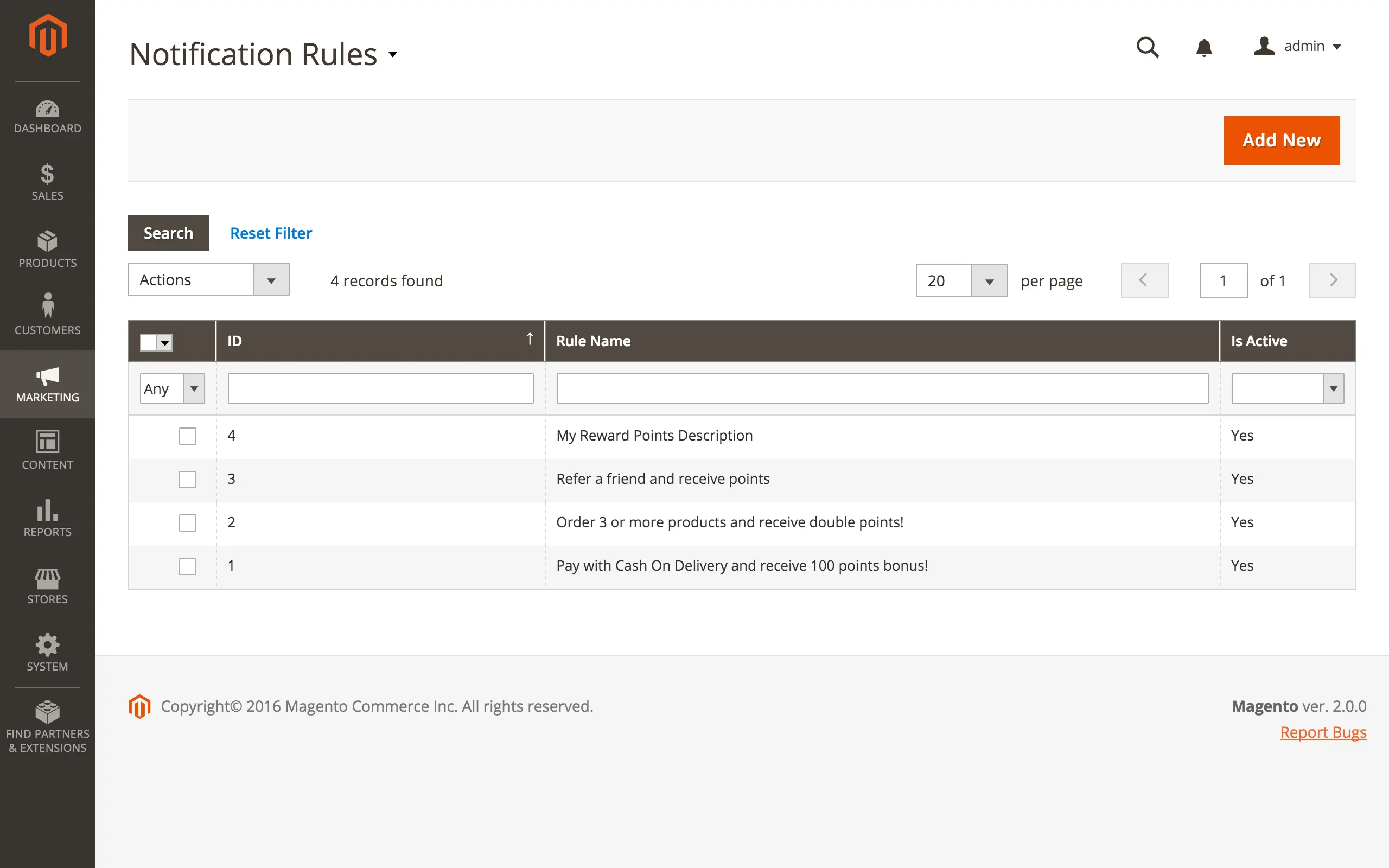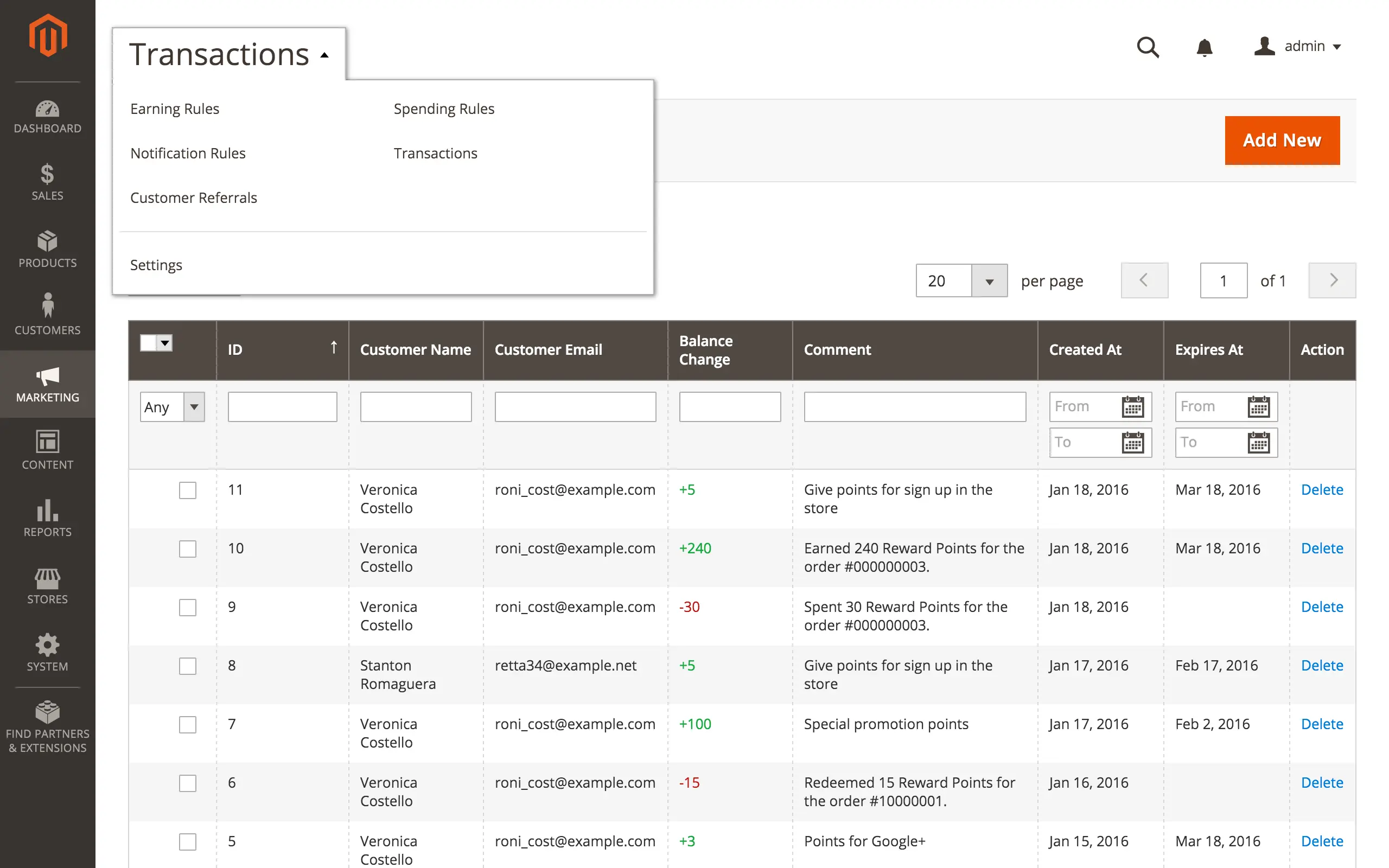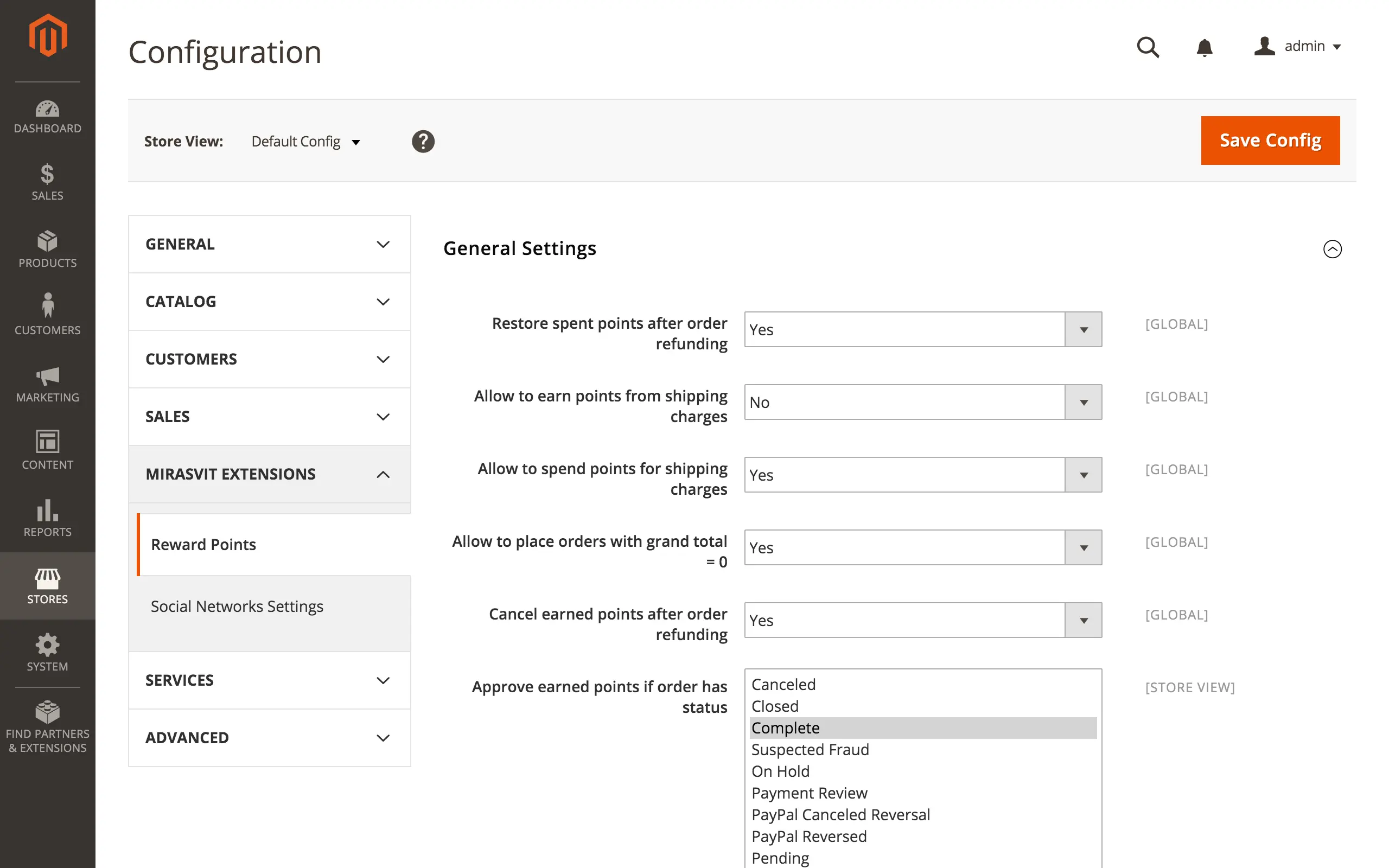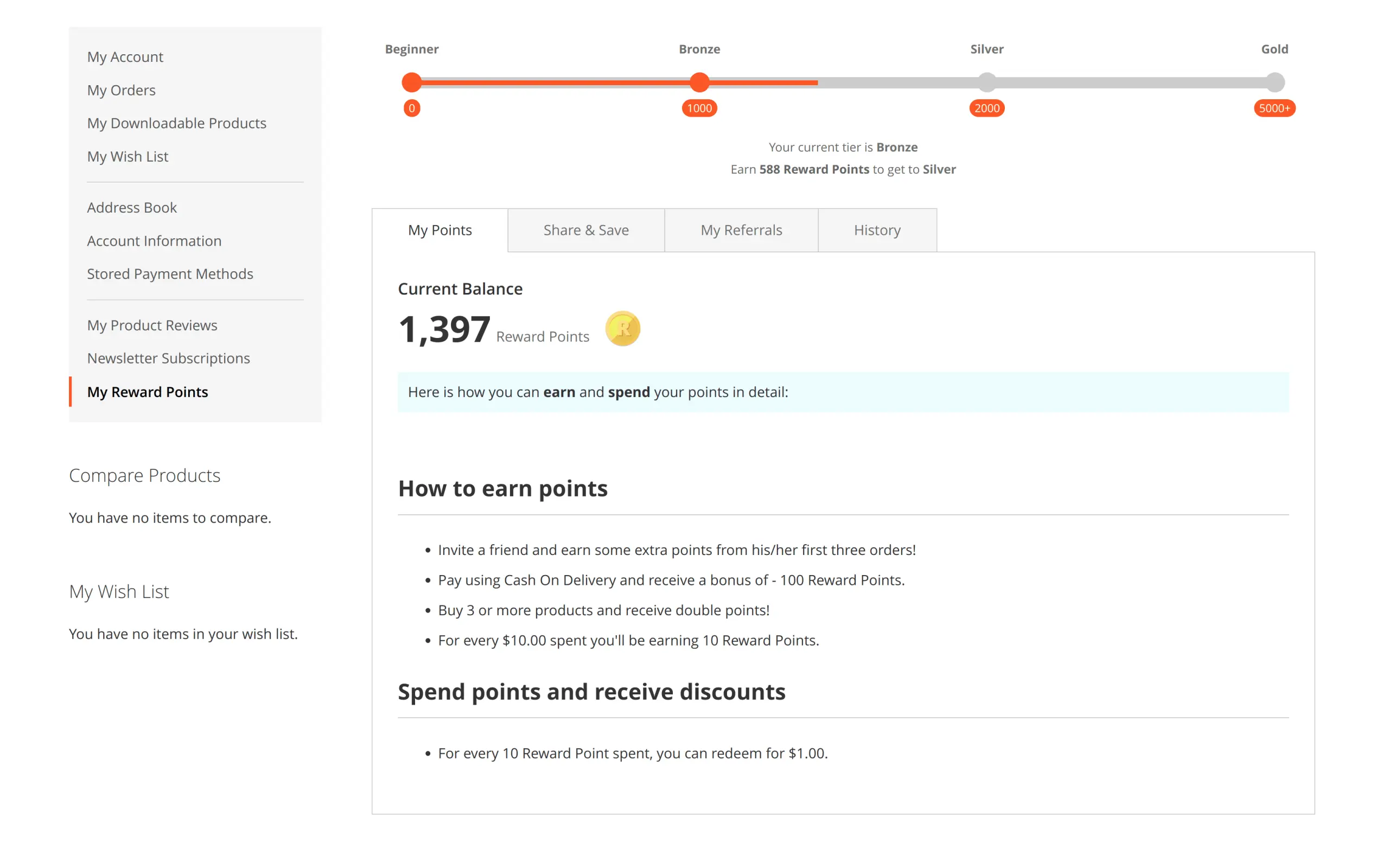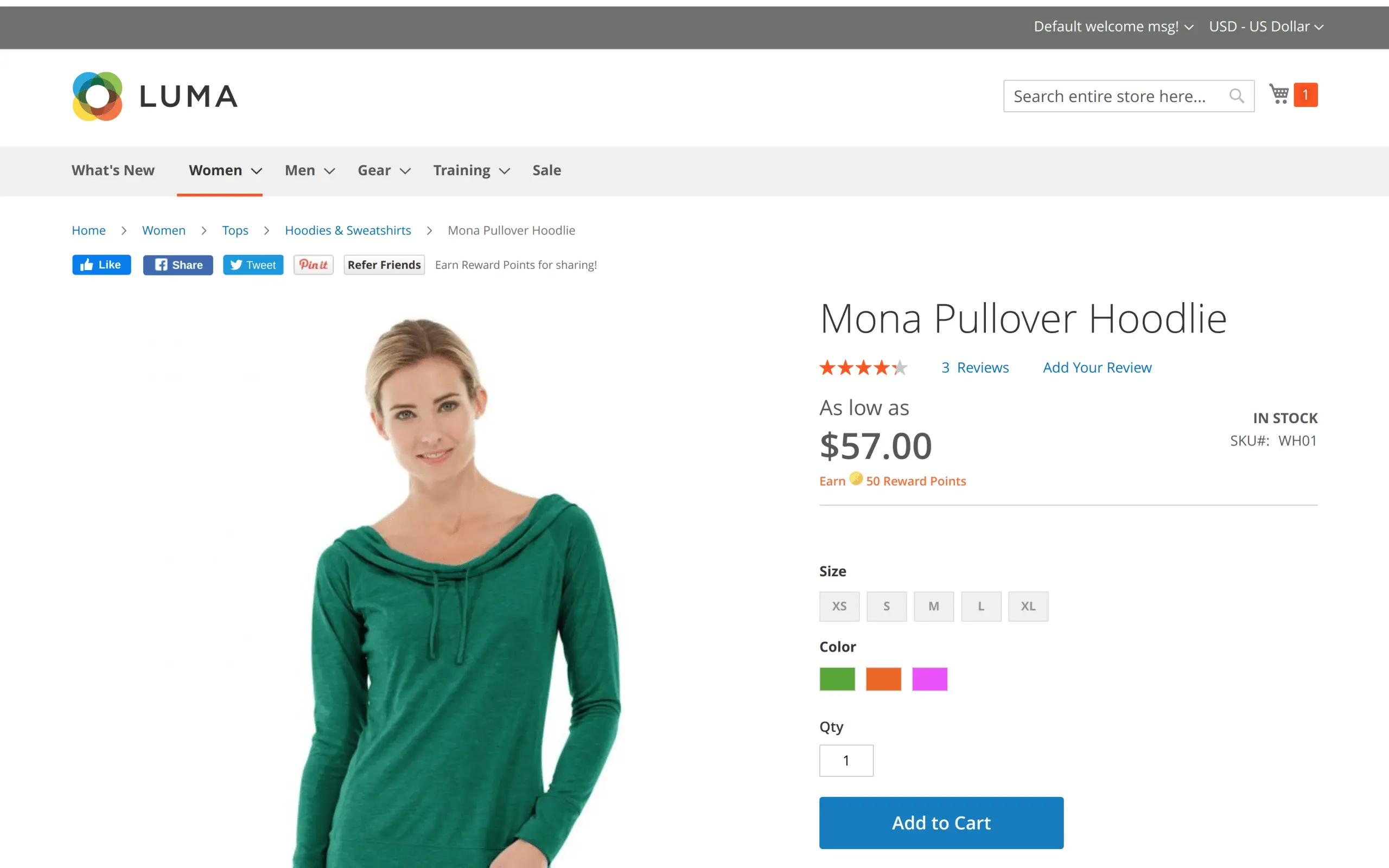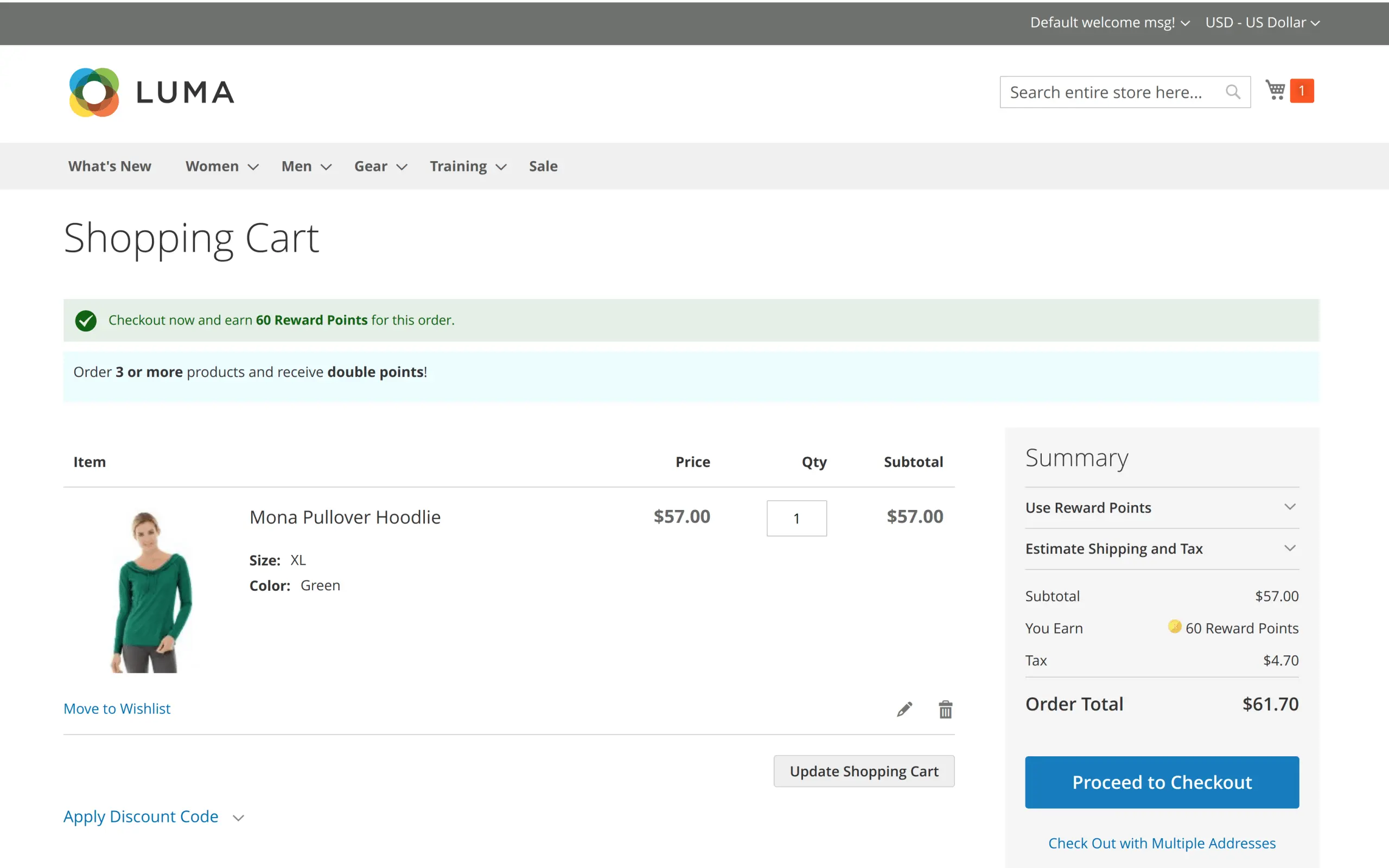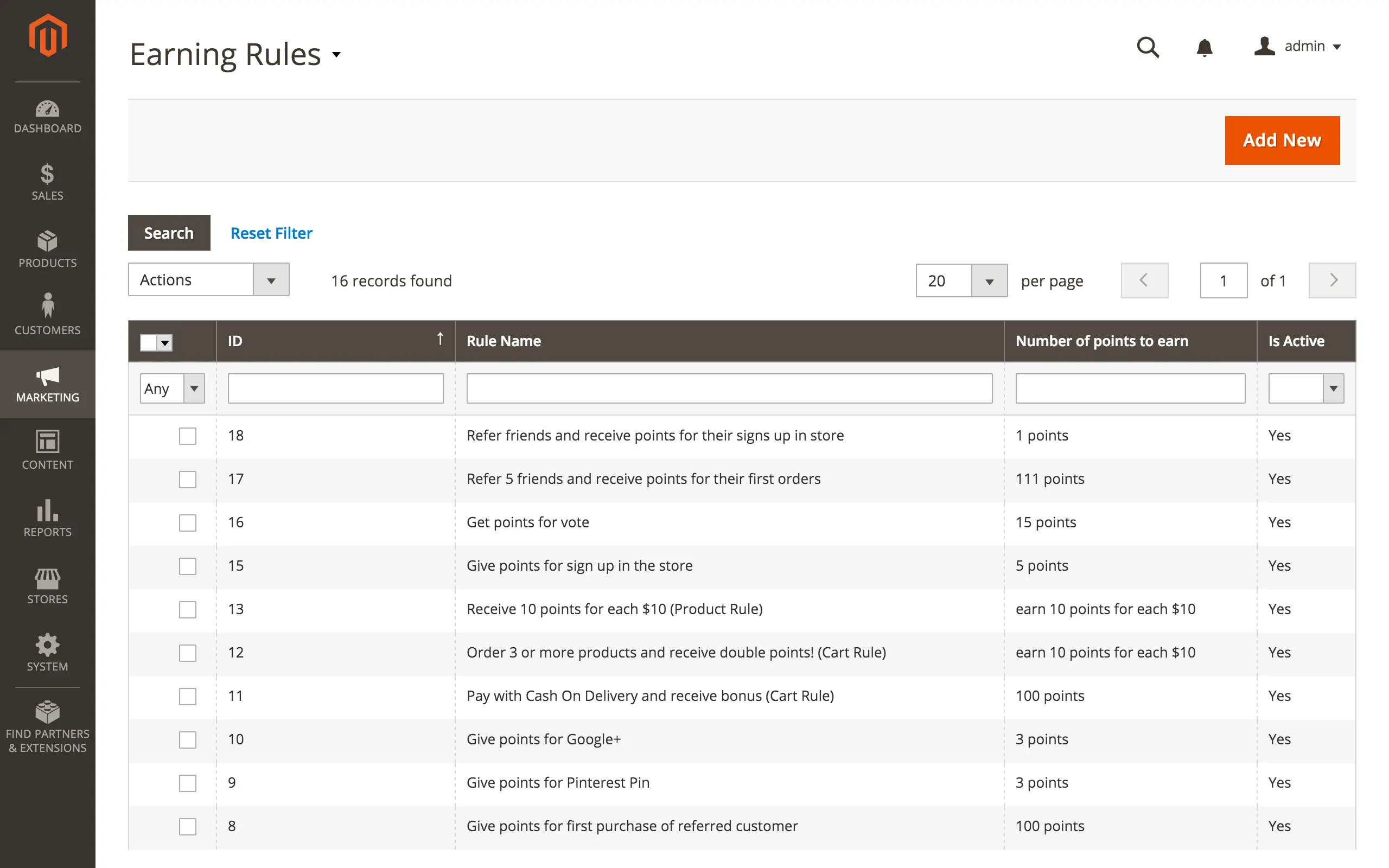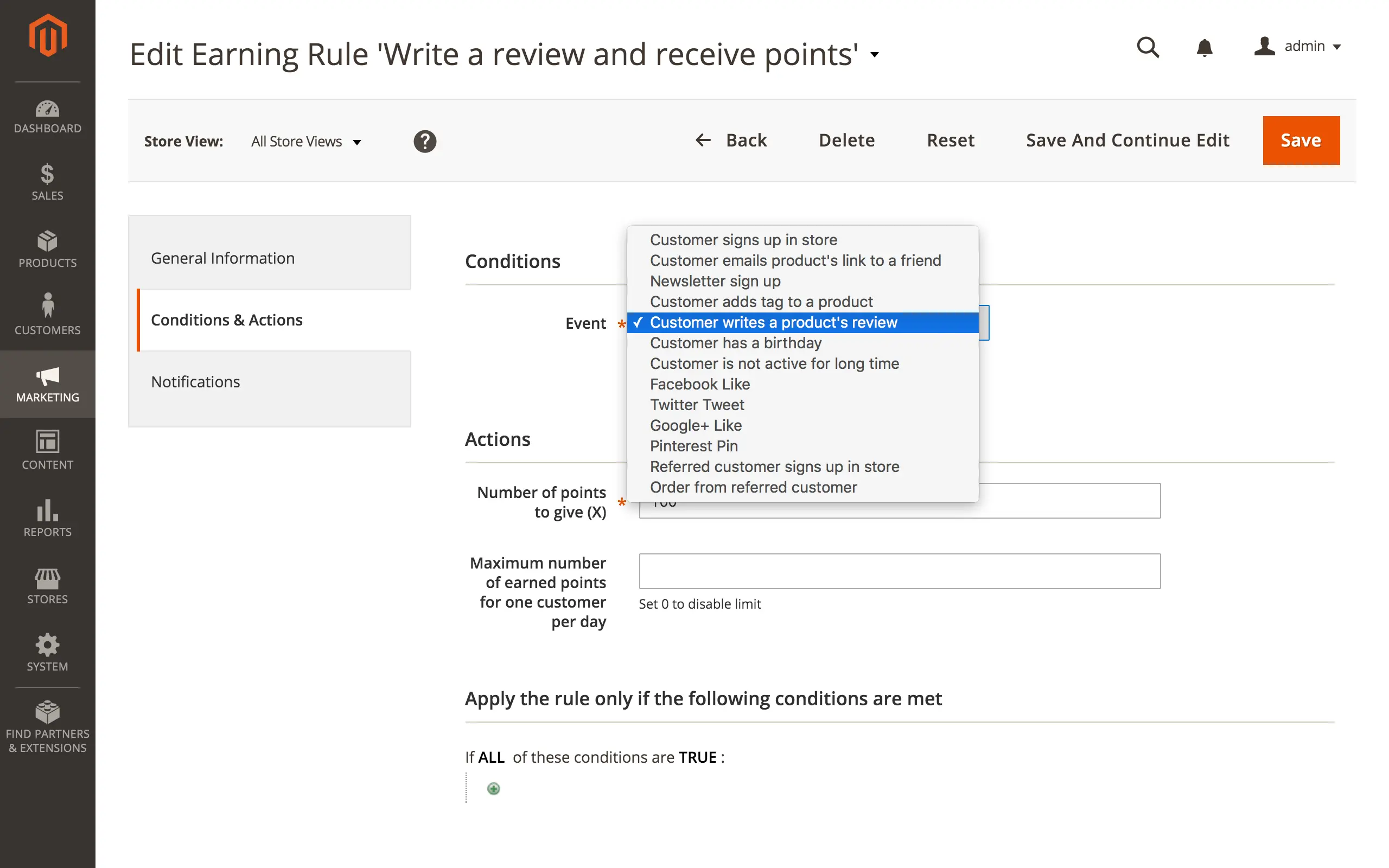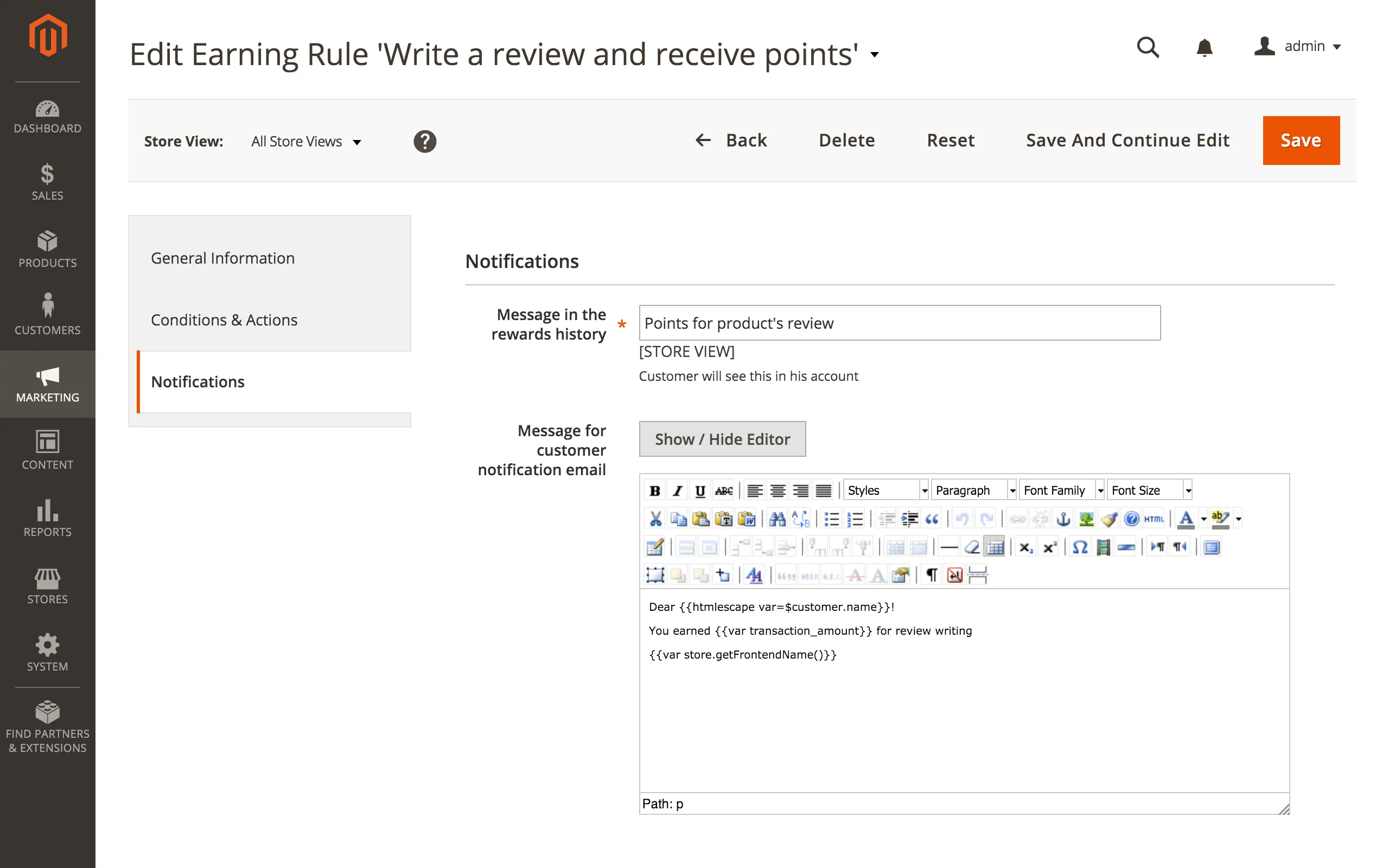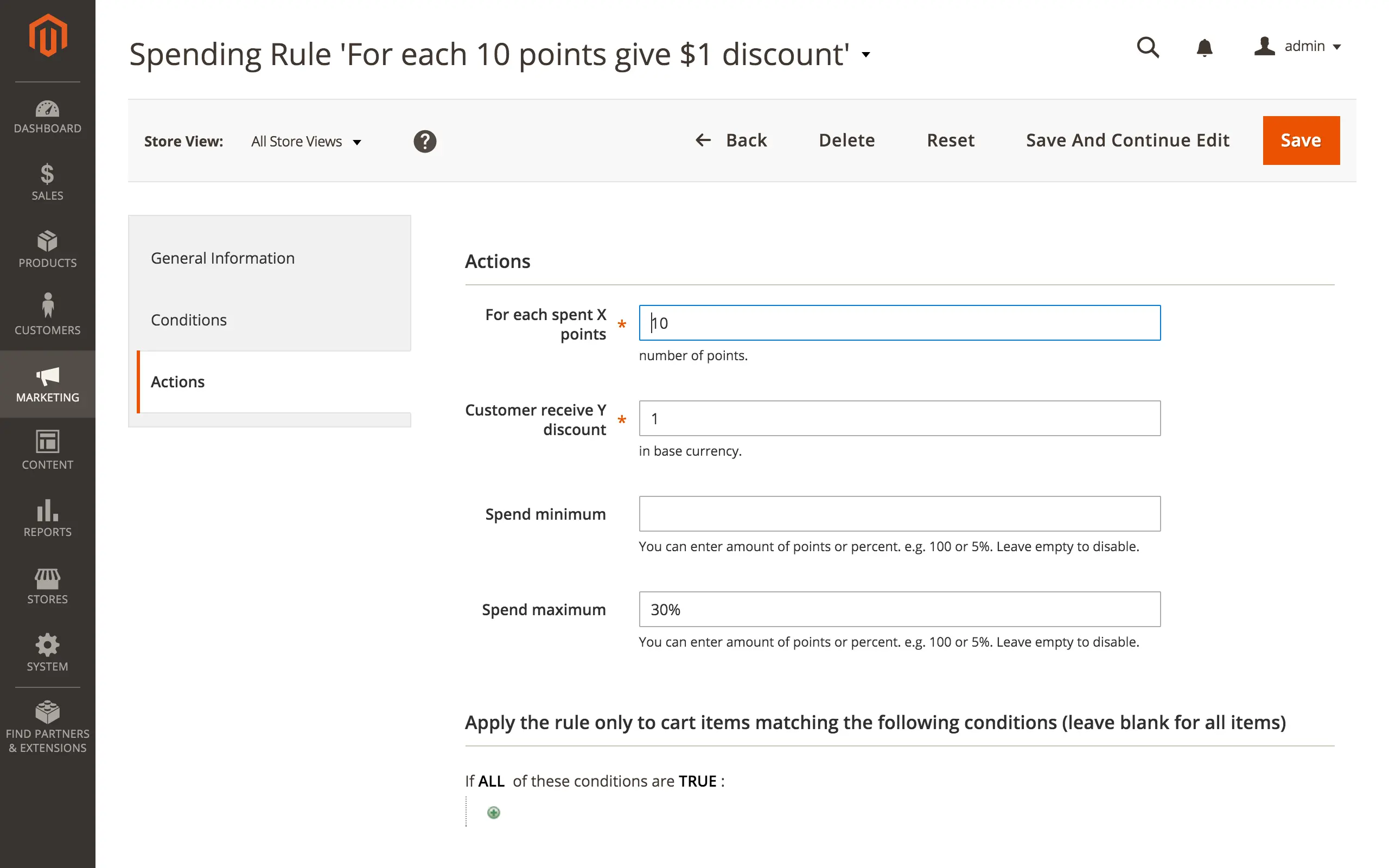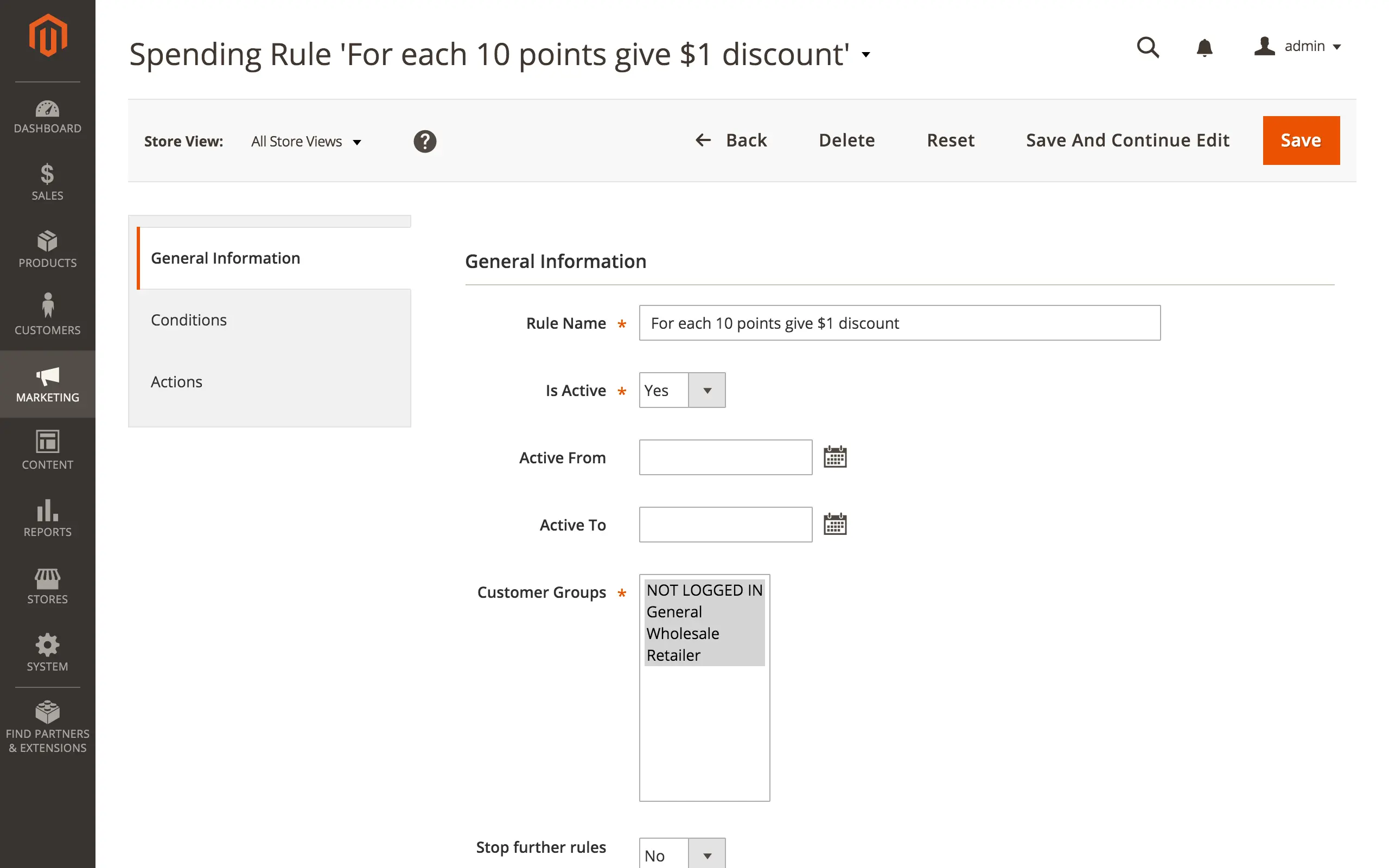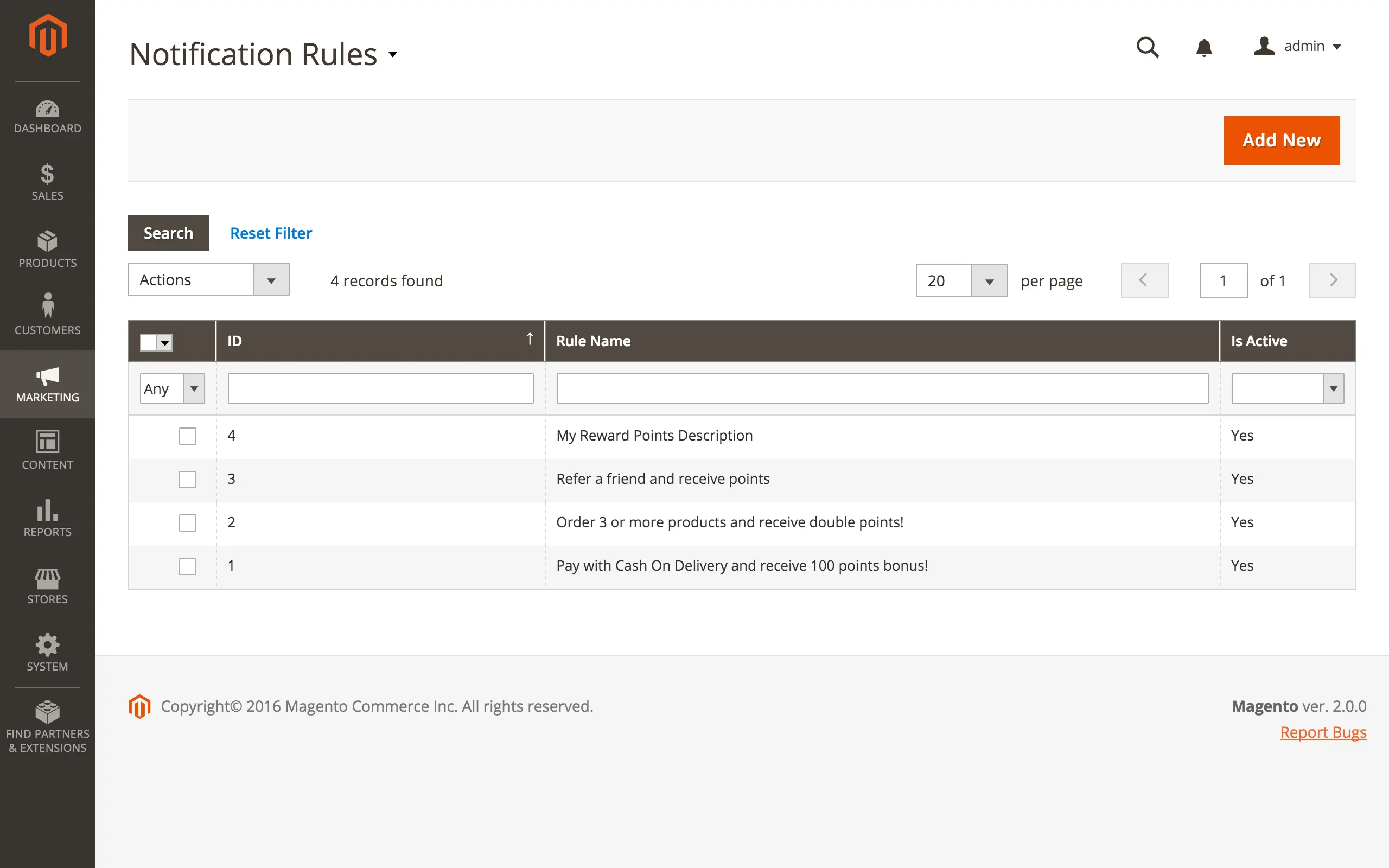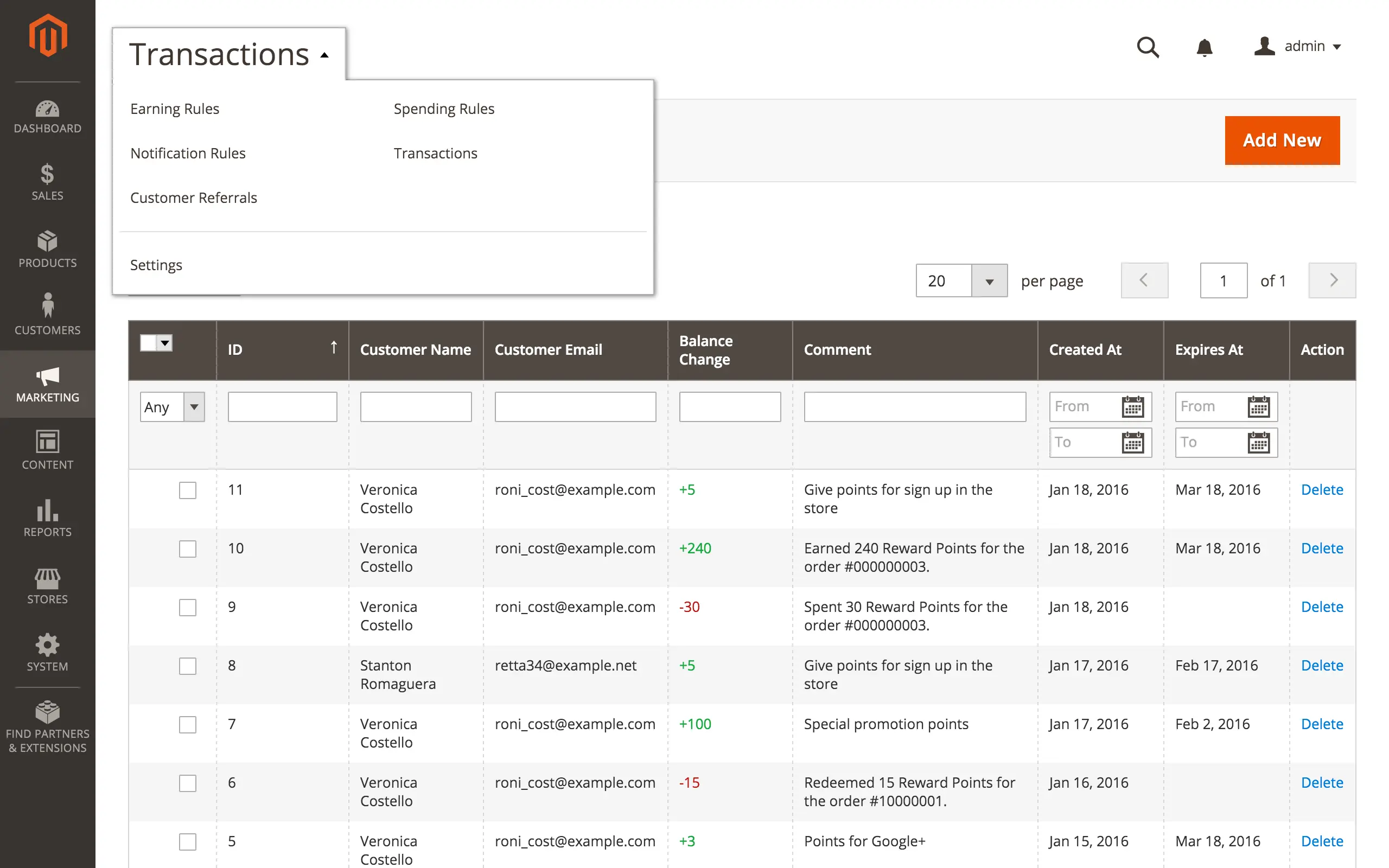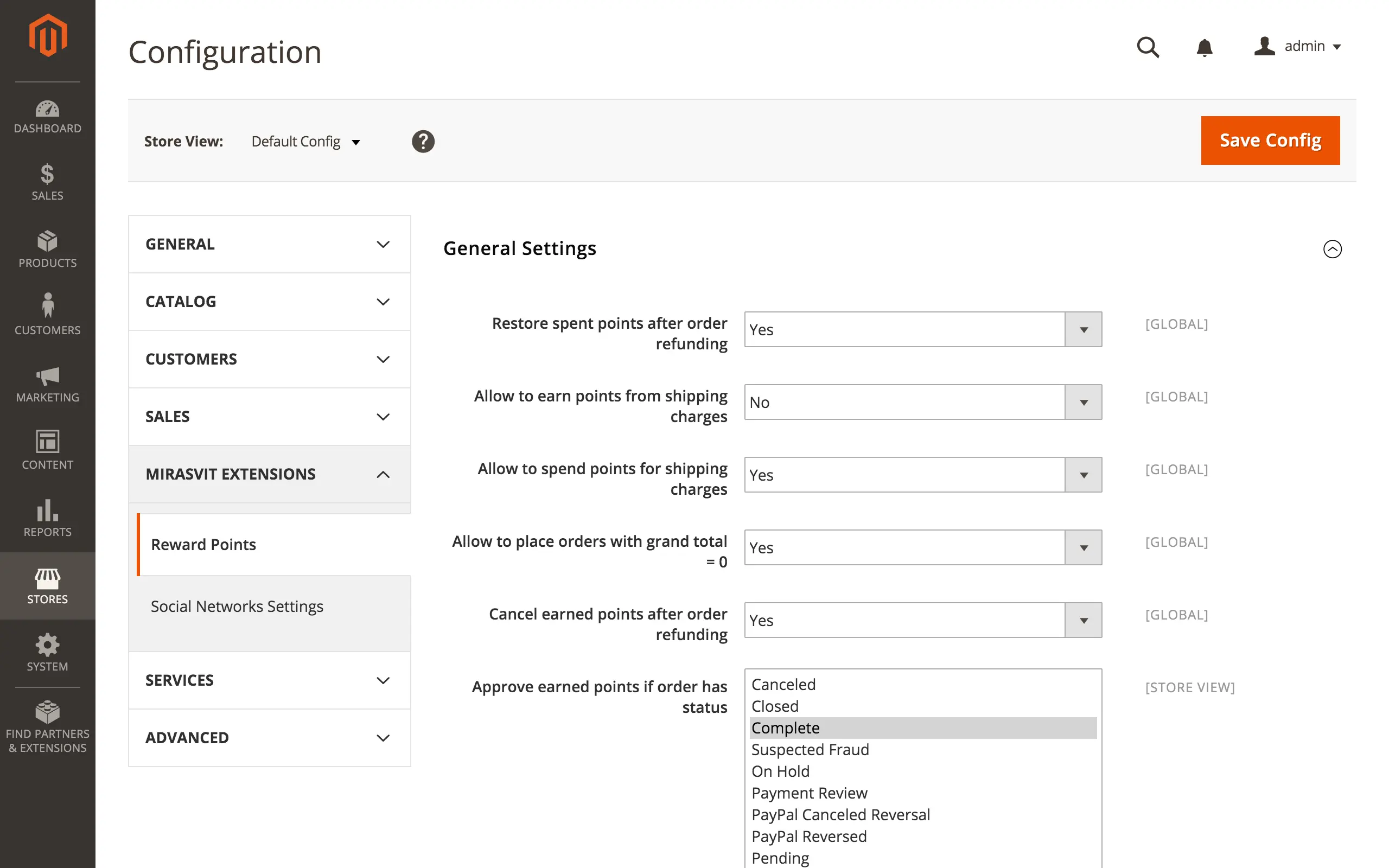 Business Value
Improve your retention rate, increase customer loyalty and invite quality leads!
Opportunity: Loyalty and referral programs are among the best tools for boosting your online store's growth rate. A loyalty program encourages customers to return to your store. It'll also help you establish an emotional connection between them and your brand, helping nurture customer loyalty. A referral program encourages customers to promote your business among their friends and family, supplying you with curated leads.
Problem: the default version of Magento includes neither a loyalty, nor a referral program. You'll have to either reward your customers manually or use external systems.
Solution: The Customer Reward Points extension is incredibly robust. It includes both a loyalty and a referral program. It lets you control the way your customers earn and spend points, who gets rewarded for referrals, how the notification messages work, reward program tiers, and more. This reward points system is a sure way to make your customers more loyal and profitable on top of attracting more leads!
How It Works
This module's loyalty and referral programs are point-based. Customers can earn points for various actions, including but not limited to making purchases and referring others to the store. They can then spend these points on store products.
Even though the extension is very powerful, setting it up is very simple. Just establish your point earning and spending rules, and you're good to go.
Tried-and-tested Growth Opportunities
Improved Retention Rate
Stronger Customer Loyalty
Better Lead Quality
Higher Engagement Rate
Secure income for the future and increase your average order value
Our module gives you unparalleled efficiency in improving retention for loyalty programs. When customers receive loyalty points that they can only redeem in your store, they'll be extremely likely to return and make good on your offers. Returning customers trust you more, so they'll also be likely spend more.
On top of that, it'll cost you less to keep existing customers than to attract new ones. Not only will the loyalty program help you increase your earnings, but it'll also help you spend less in the long run!
Stimulate psychological attachment
Not only are the loyalty and referral programs beneficial to everyone involved, they can also foster an emotional connection between a store and its customers. Emotionally invested customers spend more on average, and can also turn into brand advocates, doing widespread and highly valuable word-of-mouth advertising for you on their own.
Encourage customers to send prospects your way
A referral program is great for attracting warm leads because customers tend to refer people with similar interests to theirs. A sizeable chunk of these leads will even be qualified.
Generate a buzz
The module can stimulate user engagement if you encourage sharing your site on social media. Engagement is excellent social proof, it's great for word-of-mouth marketing, and can create a snowball effect that's sure to bring you lots of traffic.
Unmatched Flexibility
Set up the program the way you want it
The module's customization opportunities are unparalleled. Its flexible Magento reward points system allows you to give customers reward points for a wide variety of events. It's up to you to decide how and when to stimulate sales by urging customers to use the obtained points. For example, you can limit the time for using the reward points so the customer has to spend his or her earned points and avoid losing the benefits he or she can get with the reward points. The module will definitely fit your exact business needs.
Earning Rules
Spending Rules
Notifications
Manual Reward Management
Encourage spending and sharing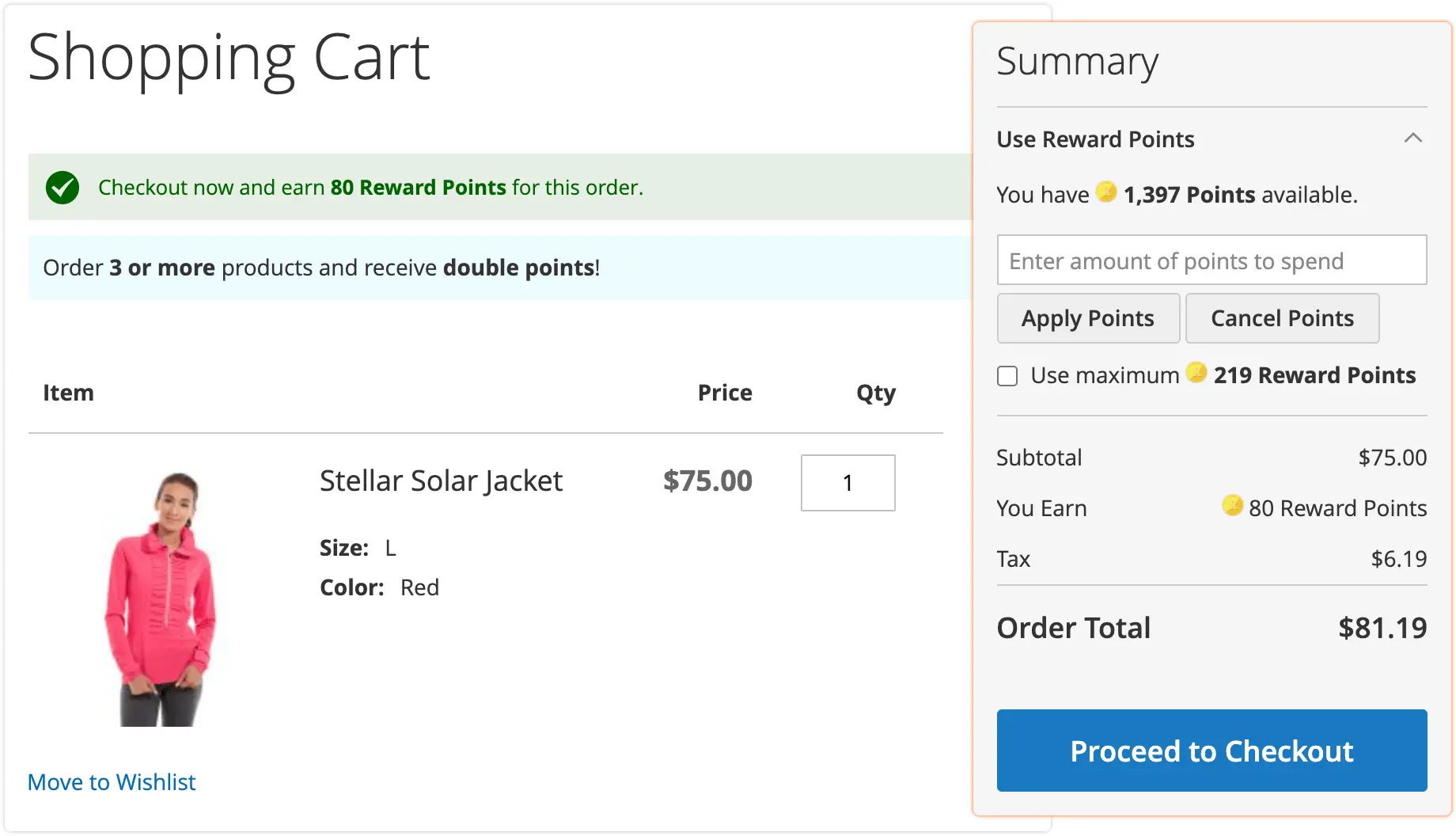 You can reward your customers for a vast array of actions on your site, such as:
Signing up
Placing an order
Referring a friend
Writing a review
Having a birthday
X days of inactivity
Creating an RMA
Subscribing to the newsletter
Facebook share
Control how to, when, and who redeems the points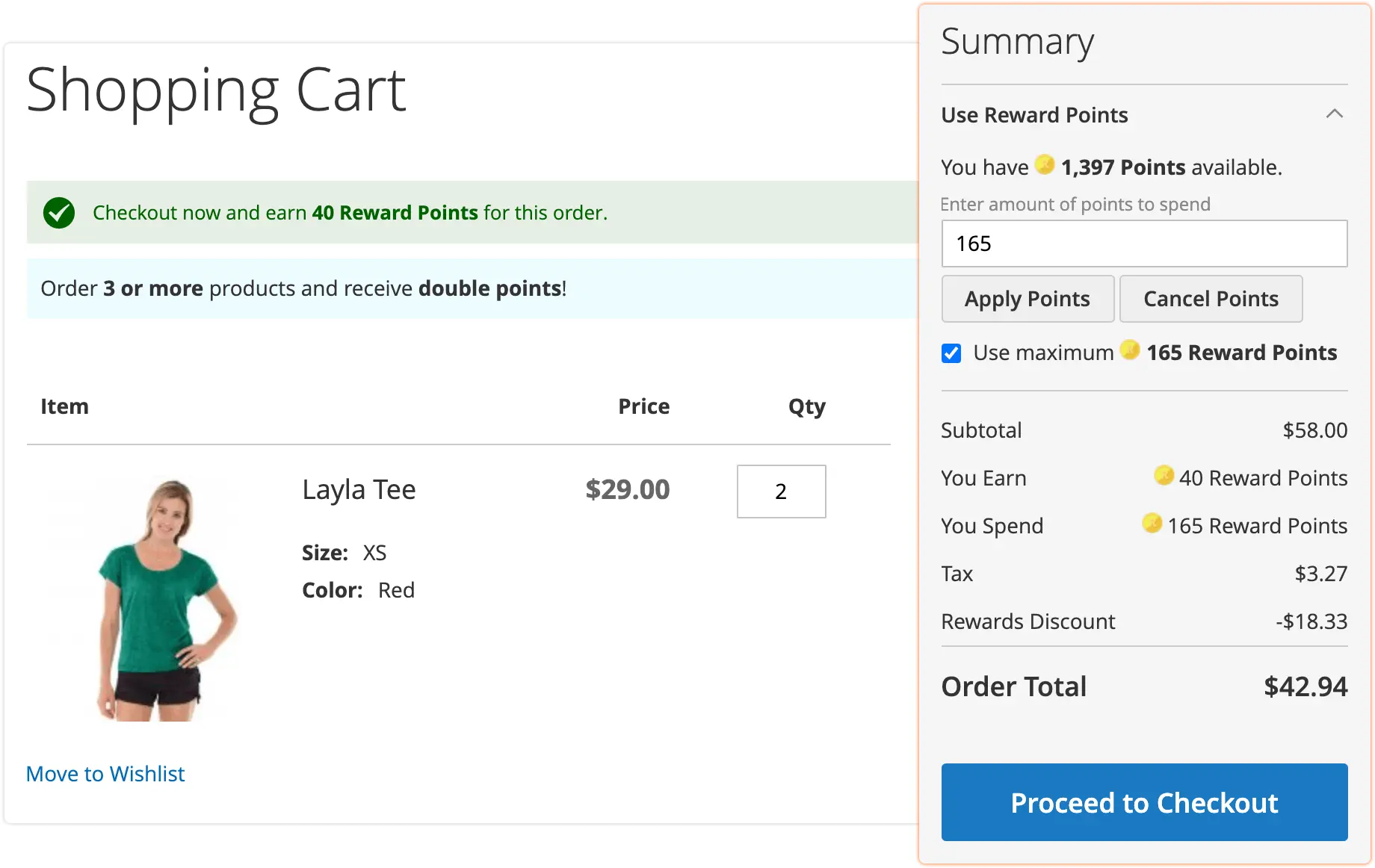 Magento Rewards Points system also lets you thoroughly customize the way the customers spend their points. You can define:
How long a particular rule is going to be active
How long it'll take for points to expire
How many points a customer can spend per order
What kind of cart attributes the rules apply to
What kind of customers the rules apply to
What kinds of goods the customers can purchase using points.
Help the visitors learn your rules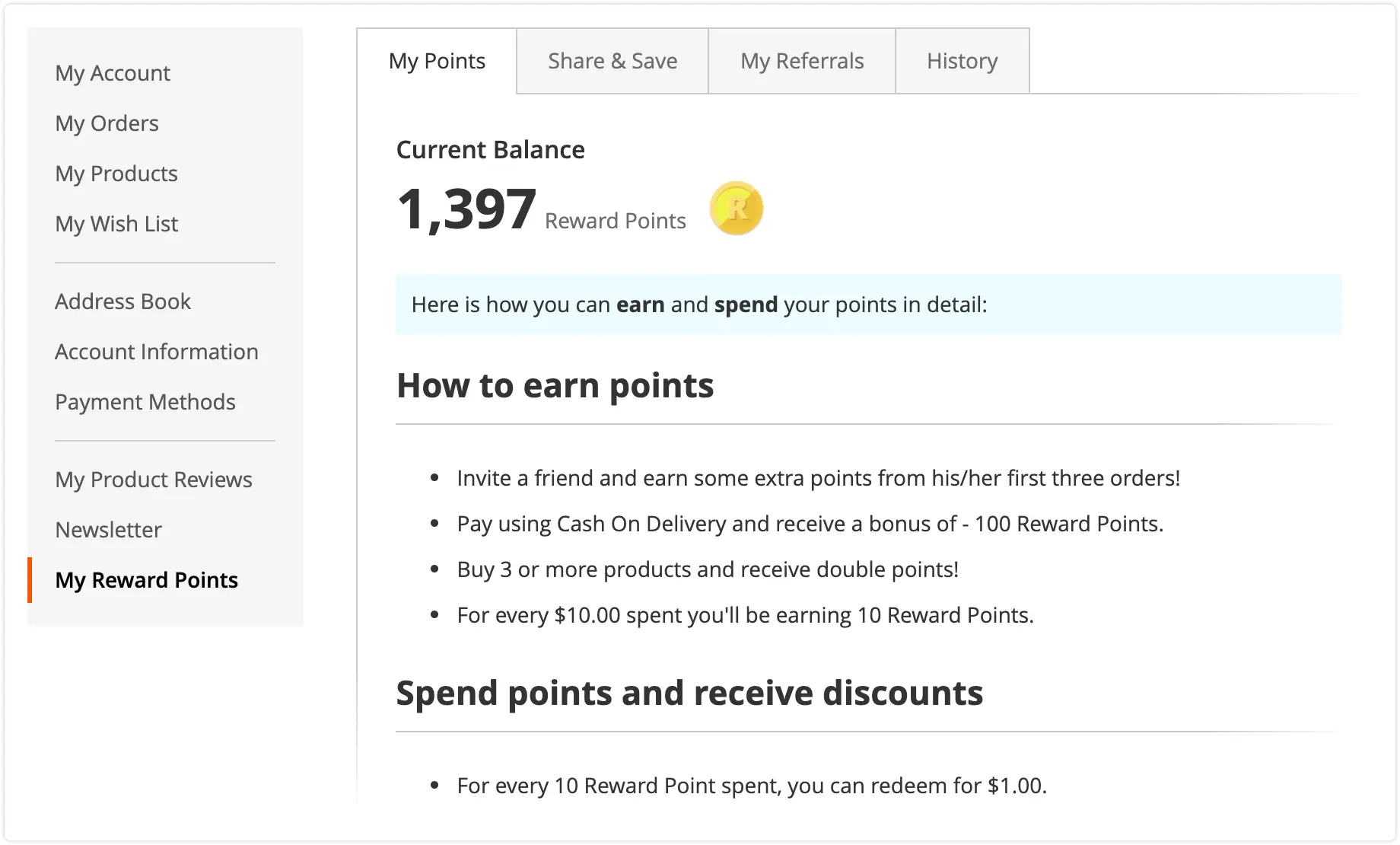 You need to make sure that customers have a clear understanding of how your program works. The module provides extensive notification rules: you can control what kind of information, where and under which circumstances you plan to display it. In particular, you can display information on the cart, reward points and referrals pages. This is great if your goals are to optimize the funnel, increase the average order value, promote specific deals, among other options.
For example, should your customer add only a single product to cart, you can display: "Buy another and receive extra points", - right on the cart page. This will encourage them to go to the checkout with more goods.
Last but not least, the module sends automatic notifications each time the customer's point balance changes. They won't have to go to your site to remember how many points they've got remaining.
Give out spontaneous rewards or prevent abuse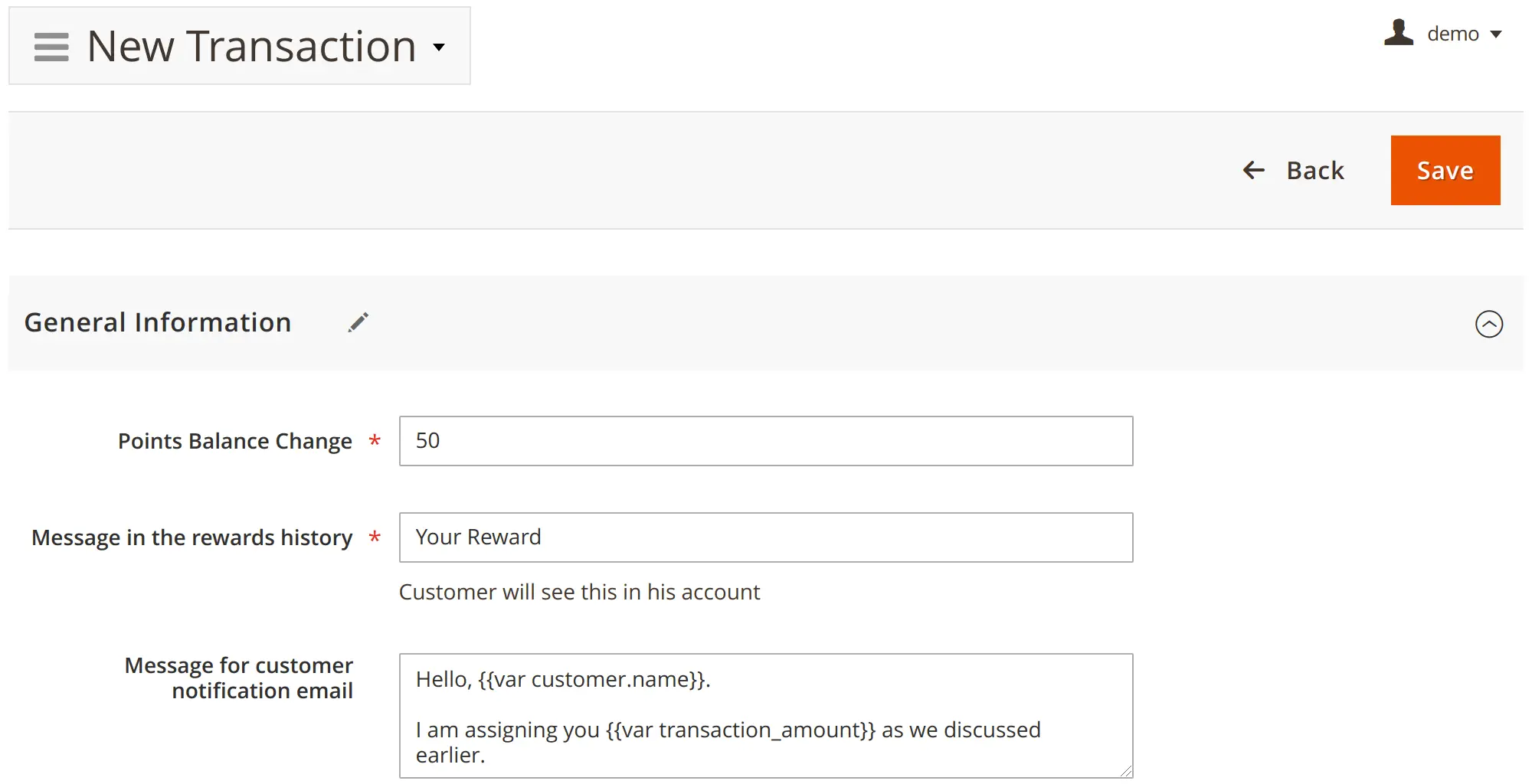 Customers love nice surprises, so you can assign them points yourself in order to cultivate their loyalty. Your support team can assign points as a form of compensation, too.
You can also help customers redeem points manually.
Limitless Potential
You can do more than give out points in the background
With customization opportunities so extensive, the Magento 2 Loyalty Program extension is mostly limited by you and your partners' imagination. Here are some ways to get the most out of it:
Cross-selling
Promoting Specific Products
Reactivating Dormant Customers
Creating Urgency
Increase your average order value
You can stimulate the purchase of complementary products or bundles by rewarding customers with a significant number of points.
This will make your existing cross-selling setup even more efficient.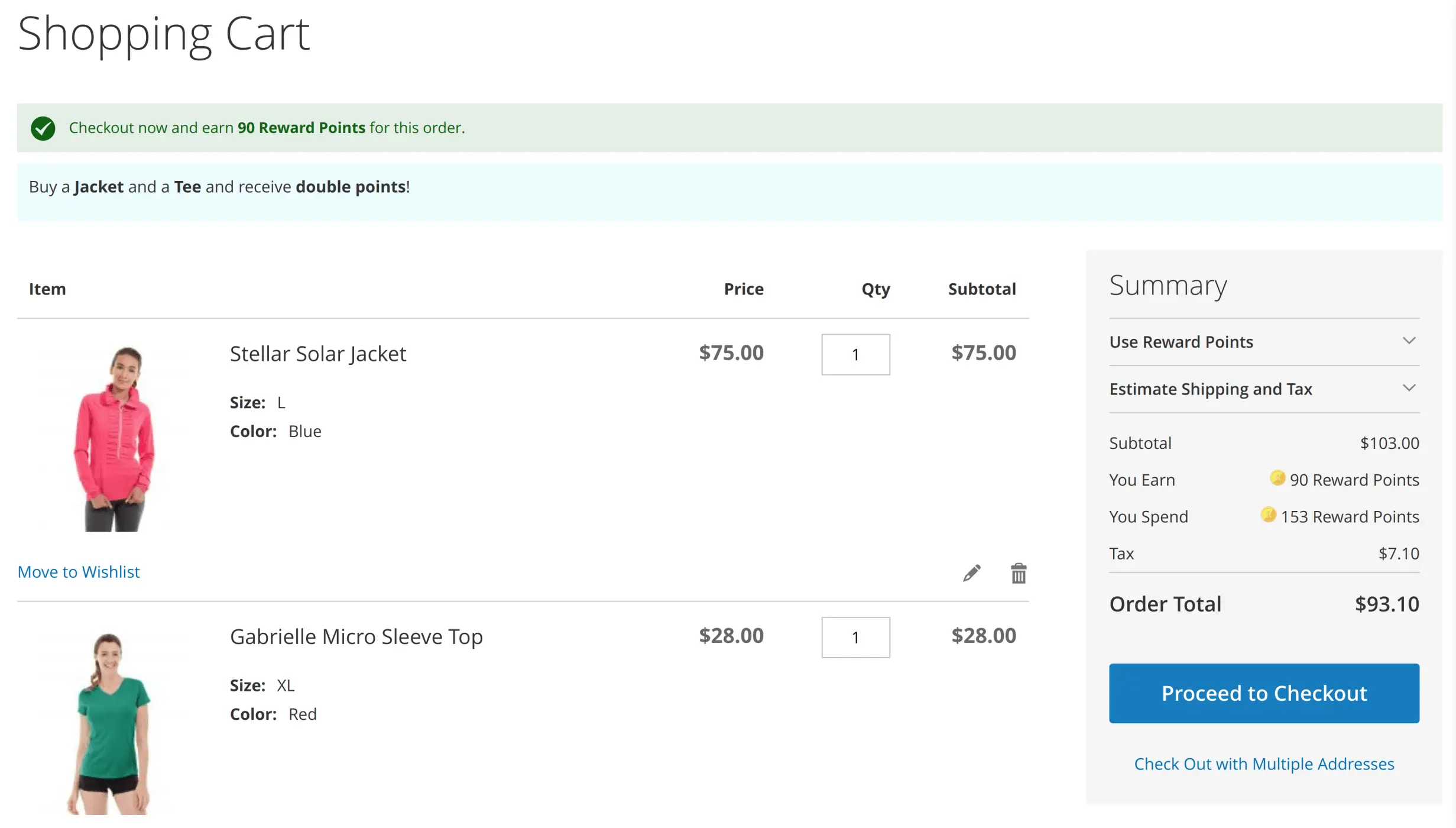 Complement your sales or substitute them entirely
Rewarding more points for certain products is very similar to having a sale with actual discounts.
However, you'll get much more out of it in the long run. The customers will have to return and buy more in order to redeem the points.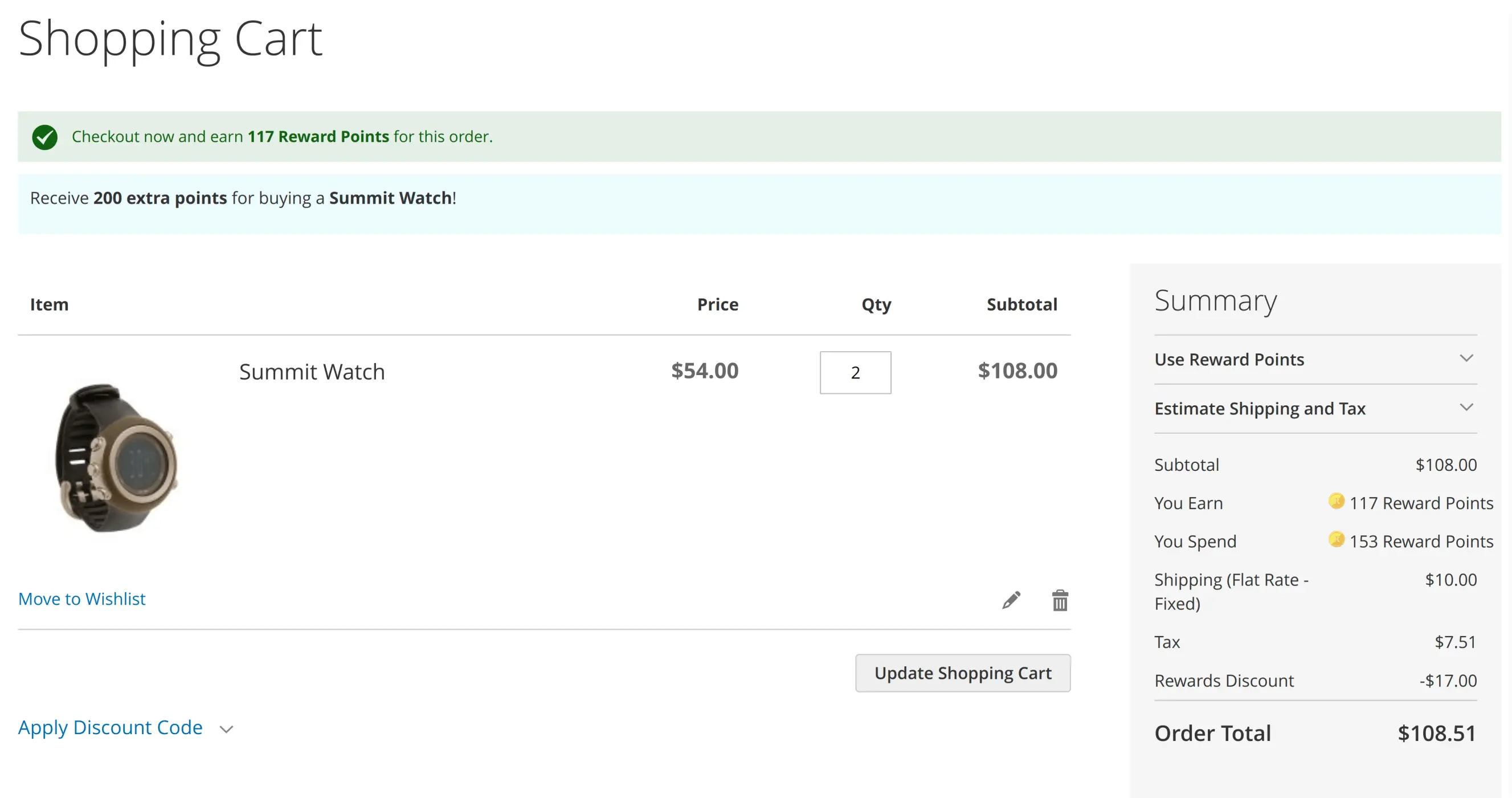 Recapture the interest
You can set a rule that rewards points to customers if they've been inactive for a long time or reward those customers manually. The Magento 2 Loyalty Program will then send a balance change notification.
This will create a perfect opportunity for customers to come back to your store and check how they can spend their rewards.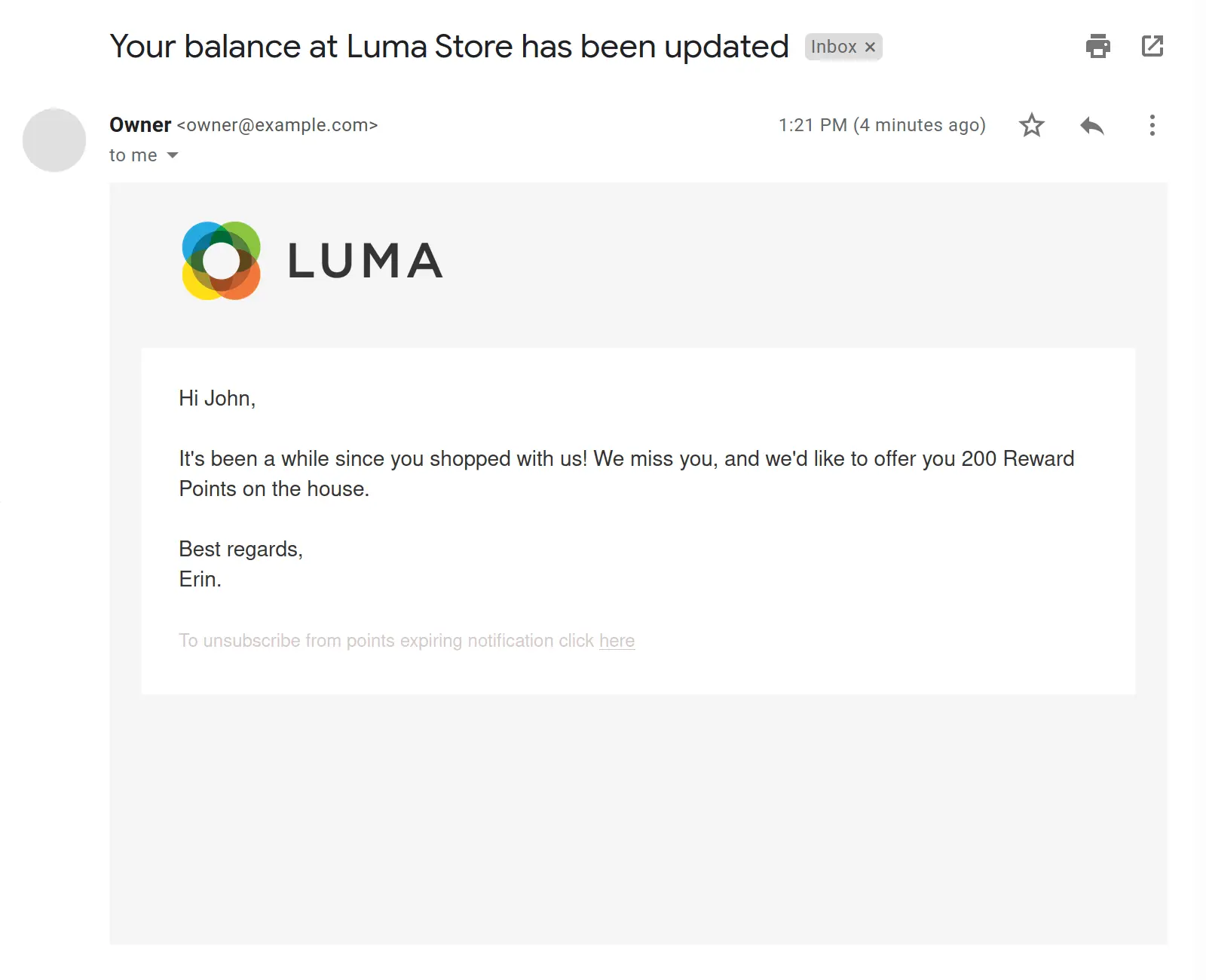 Give the customers a nudge
You can make the points expire faster. The Reward Points Magento module will automatically notify the customers a week prior to their points' expiration date.
That will encourage the customers to redeem their points - and spend more.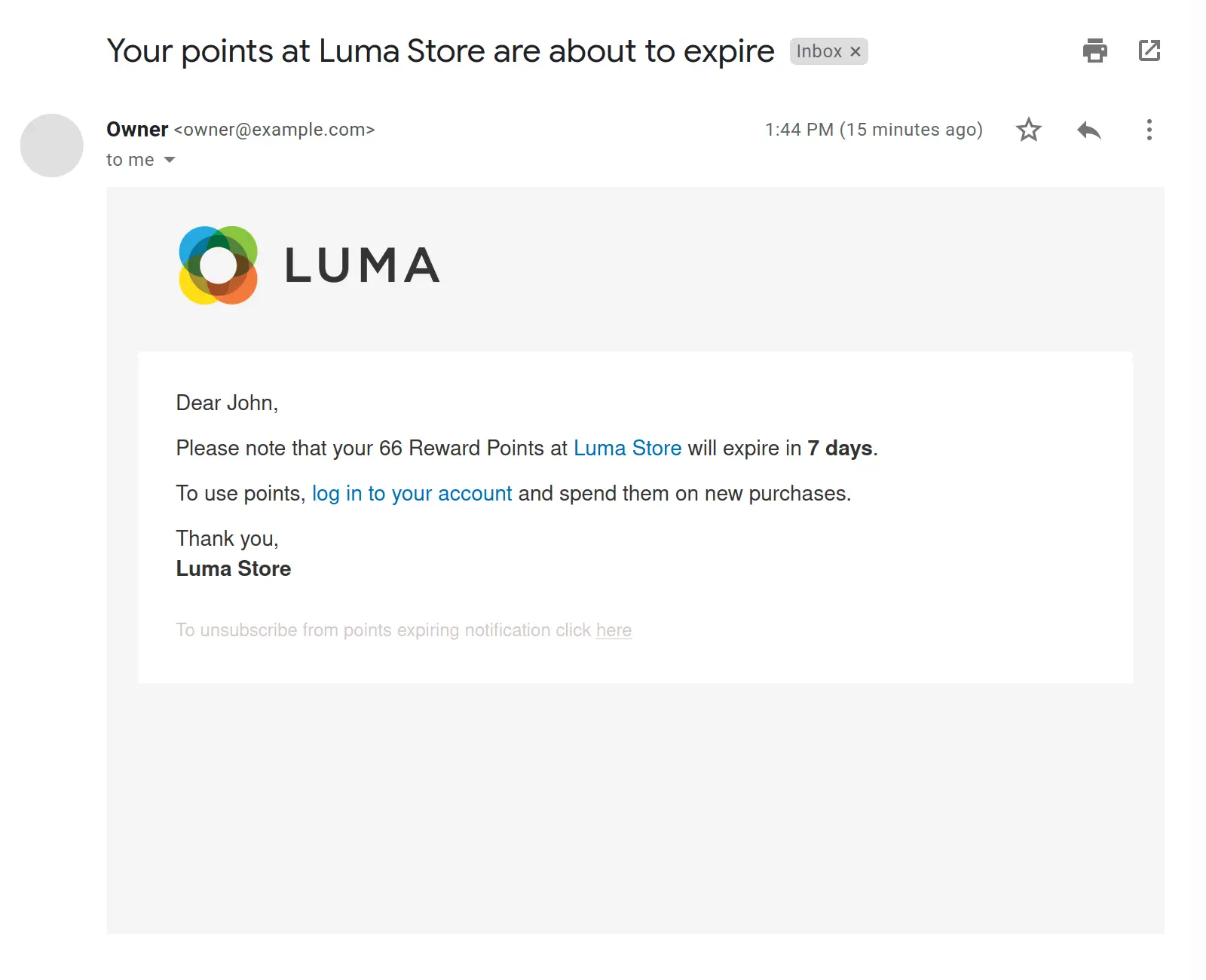 Customer Tiers
Get people to spend even more
You can split the program into an unlimited number of tiers. Customers in each tier can earn a different number of points for each action, and spend a different amount of points for the same amount of money while redeeming them. You can also add unique benefits with Magento conditions and make the higher tiers more valuable. The better their benefits are, the more customers will spend to get there!

Customer tiers are valuable to you as well. They take advantage of gamification: the tier list is essentially an incomplete task, and customers will be psychologically inclined to spend more to complete it. Not only that, tiers create a hierarchy, and many customers will want to spend more in order to secure a higher status.
Referral Program
Gain curated leads passively
Our Magento 2 Reward Points module comes with a fully-featured Magento referral program at no extra cost! It can work in two ways: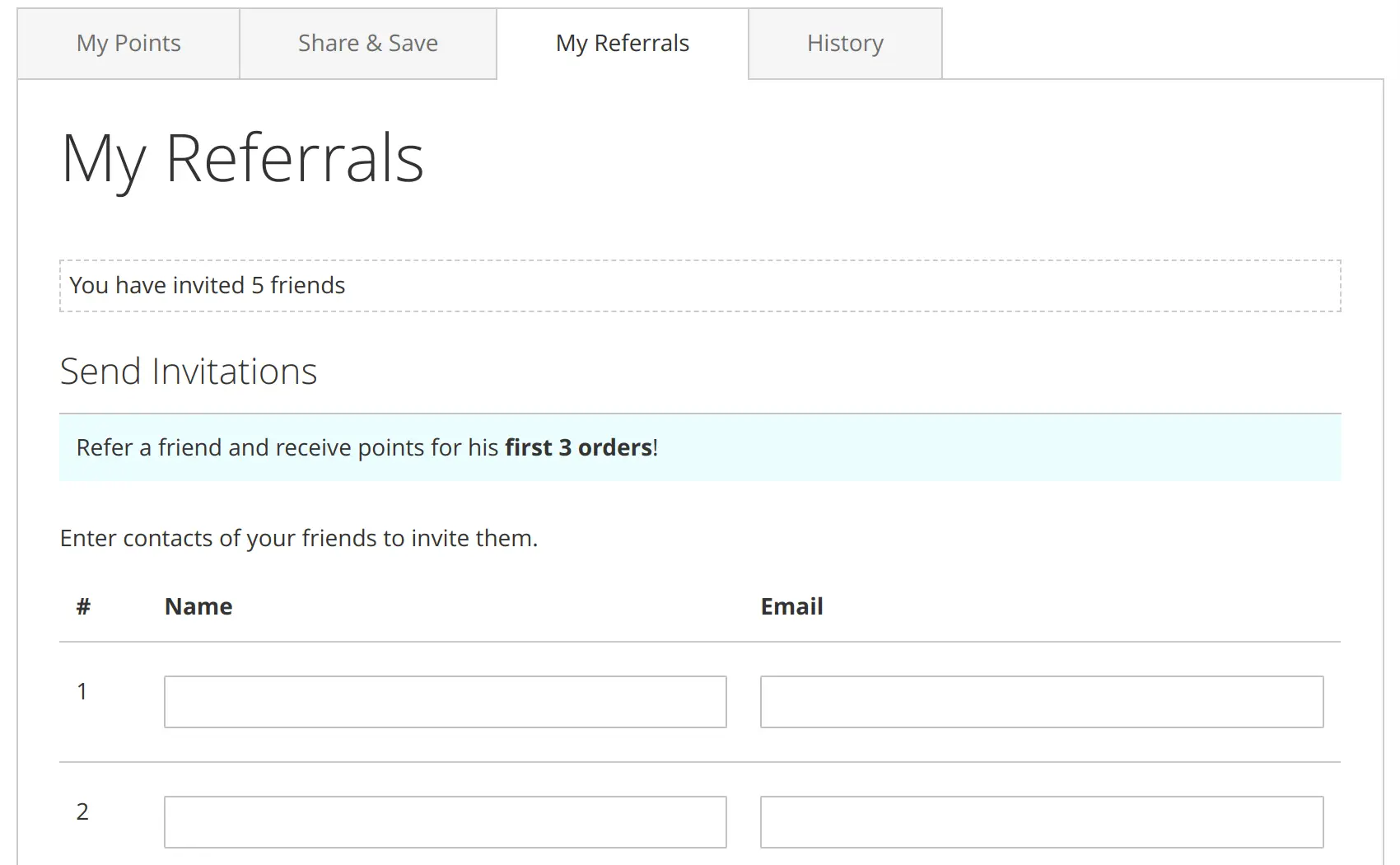 Reward the Referrers
Reward the Referred
Provide an incentive to recommend your store
A loyal customer is already likely to share your store to any warm lead by themselves, but it's better to give them a tangible benefit for referring someone and increase the chances of that happening.
With the Magento referral program extension, you can also reward them for the orders placed by people they refer. That way, they'll have a personal stake in directing only qualified leads to your store.
Increase their conversion rate
While the referred leads tend to be higher-quality, giving them with this referral program Magento extension an extra incentive to purchase from you will work wonders for maximizing your profits.
Excellent UX
Comprehensive Dashboard
Seamless Customer Journey
Everything the customers need is in one place
With Reward Points in Magento 2, you get a page with all the relevant information to the account dashboard.
Customers will be able to see the ruleset, their tier, the number of points they have, and their transaction history there.
They'll also be able to refer someone via email or a URL from that page.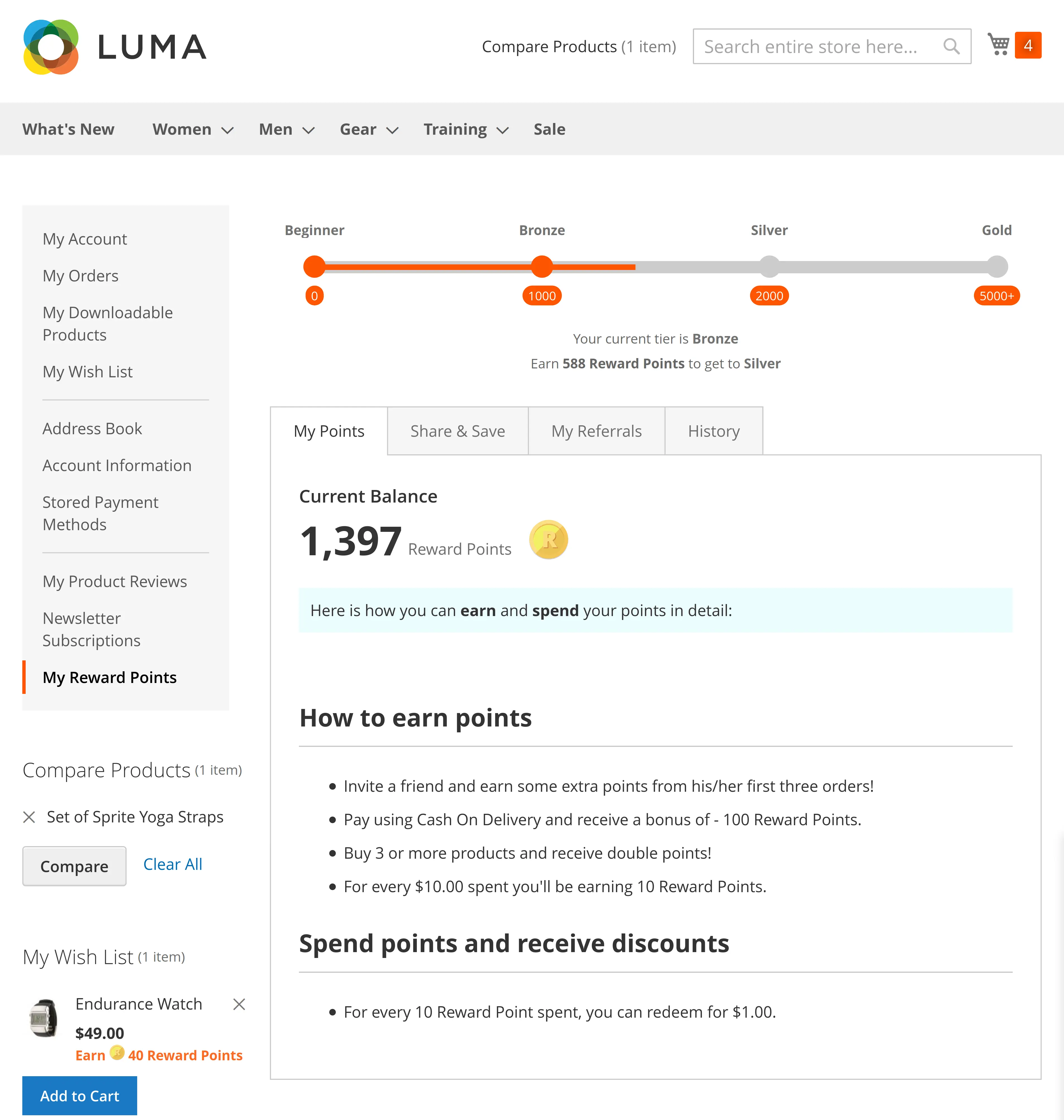 Guide the customers without diverting the funnel
The notifications will smoothly deliver the gist of the program's rules to customers while they're browsing your catalog and making purchases.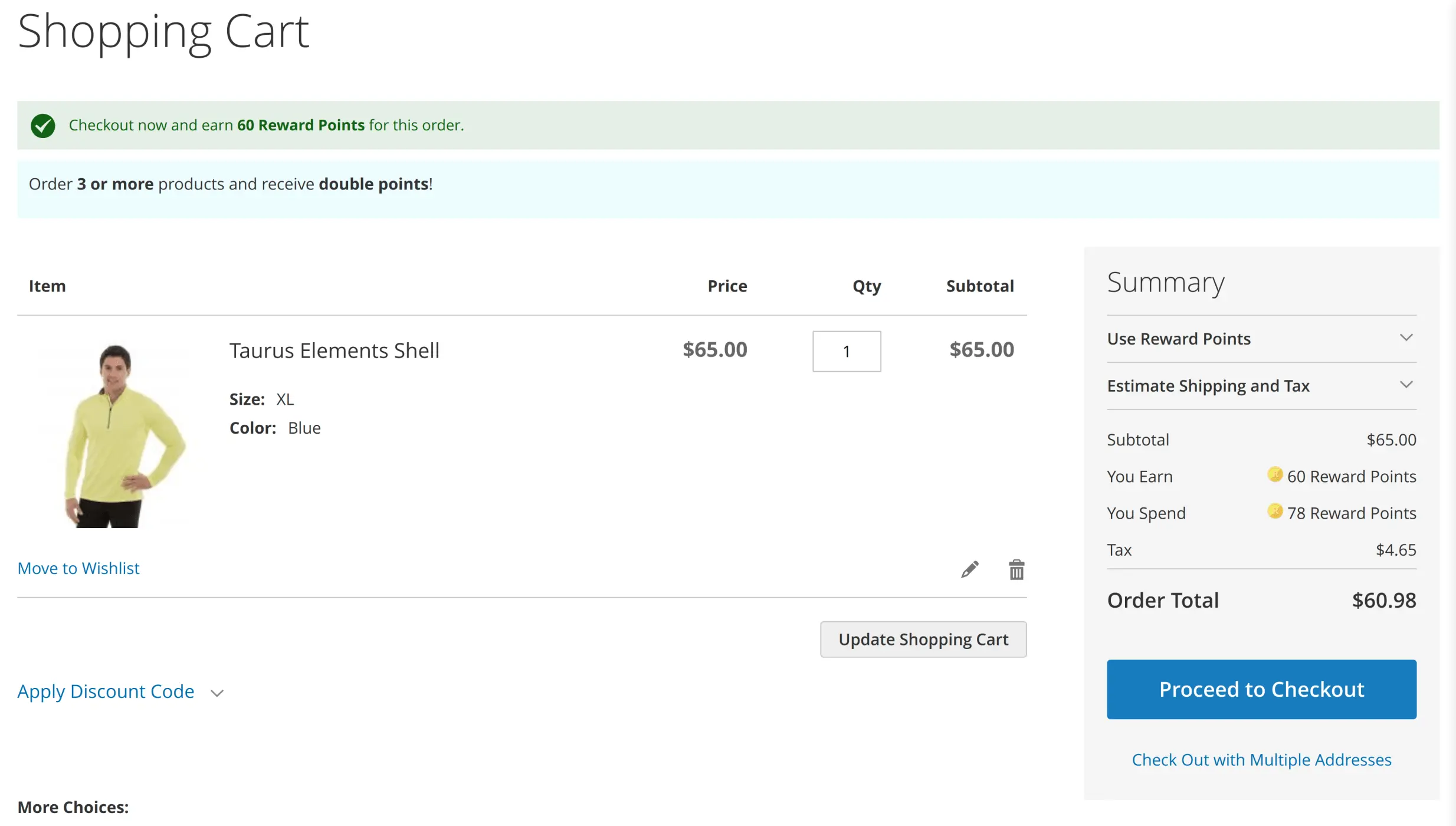 Powerful Analytics
Full Transaction List
Built-in Reports
Find out who the most profitable customers are
There's a complete list of point-related transactions in the admin panel. You'll be able to see how many points each customer has earned or spent.
No transaction will ever slip through the cracks!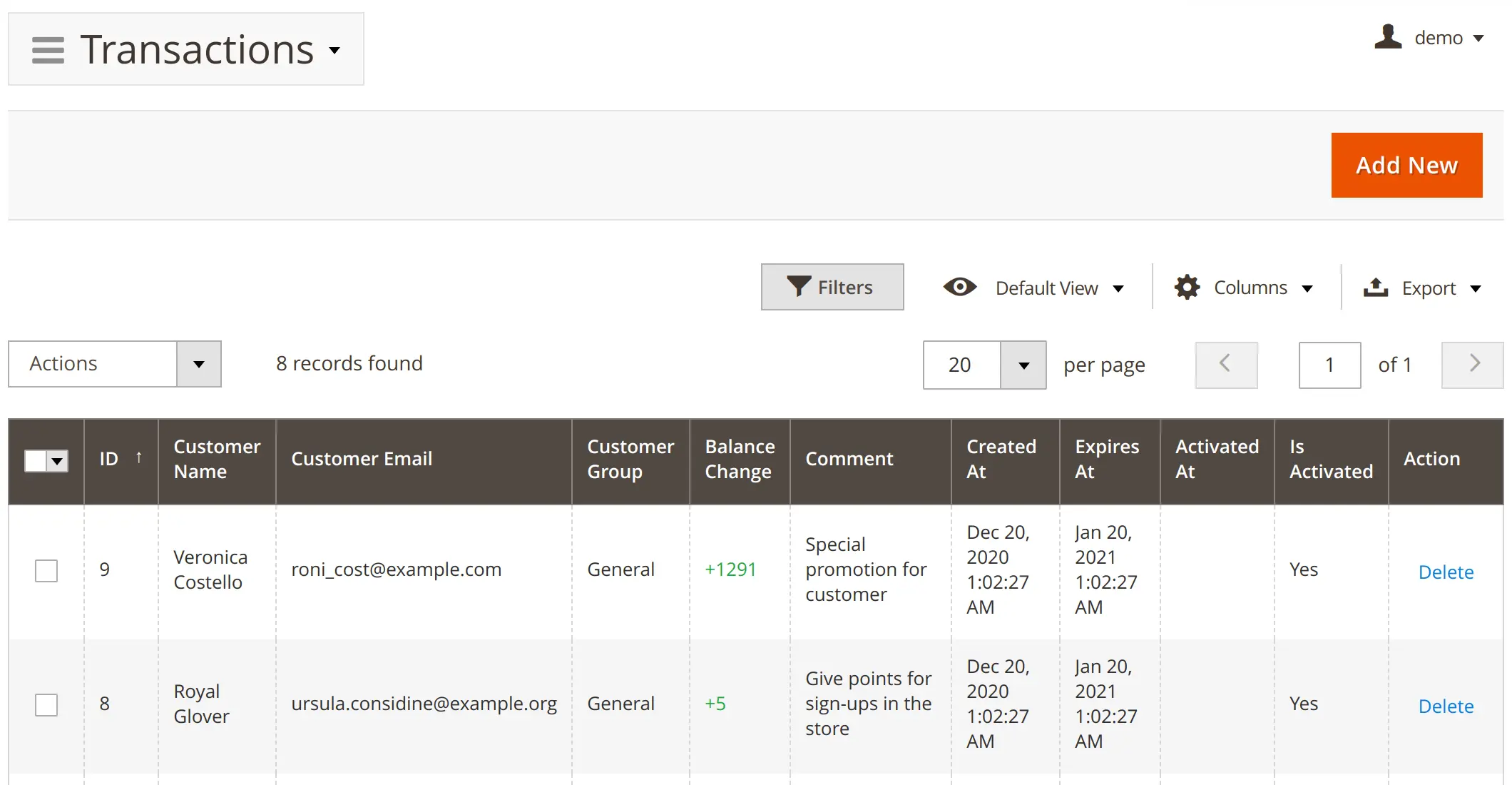 Analyze the entirety of the program
The reports will let you ensure you're earning more than you're losing while giving out points as well as help you fine-tune your program.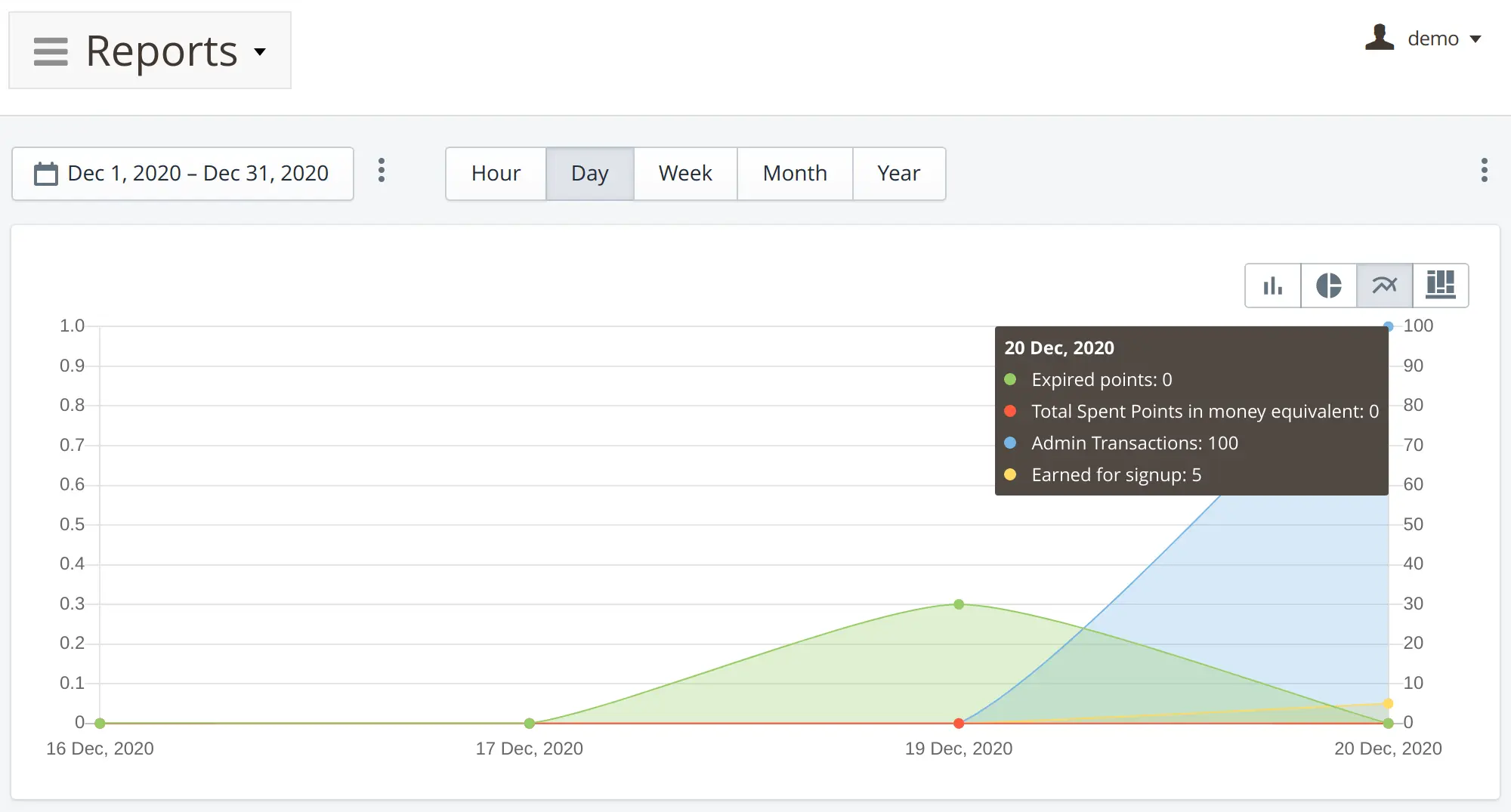 API Support
Connect the module to other services

The extension supports GraphQL, REST, and SOAP, so you can easily integrate your program with external software. For example, you can connect your app and let customers redeem their points on mobile.
Get the module and scale up your store!
See it in action!
Pick a quick tutorial to learn about various aspects of this extension
Mohamed
Verified Buyer
Cairo, Egypt
A good extension to use. Easy to use & amazing for customers
Helps to improve custom loyalty
Hilary
Verified Buyer
Central, Hong Kong
A lot of way to let customer earn reward points. Improve interaction between customer and make more engagement. It helps to improve customer return to store. Coding of Mirasvit is good compare to other extension developer too.
Very well designed affiliate extension
Jason
Verified Buyer
Central, Hong Kong
I tried few affiliate extension and finally found this one. Just install and use it in my site.
Rewards points - this is how you get your customers back
Ronny
Verified Buyer
Oldenzaal, Netherlands
We use this with our POS system (API) and it works great.
When spent in the physical store pints are added to online and vice versa.

Great to have one loyalty system
Lishan
Verified Buyer
Bengaluru, India
Very easy to use and set up rules.
Arvinder
Verified Buyer
Mohali, India
Easy to use and set up rules for different actions like, leaving review, signing up, newsletter subscription.
Medofficedirect
Verified Buyer
Boardman, United States
Amazing Extension
Good Reward Point Extension
Candy
Verified Buyer
Venice, United States
It's easy for customers to use.But still have room for improvement.
Simon
Verified Buyer
Mikolajki, Poland
Great tool for customers. Work correctly, without errors. Have many options and rules. 10/10!
Functional and developed with the best practices.
JC
Verified Buyer
Adelaide, Australia
Great extension that we have been using on our last project, just purchased again for a second site!
Well worth the money, developed with the best practices.
Great Magento 2 Extension
WT
Verified Buyer
Mumbai, India
A good extension to use. Easy to use
Manual & Support
Need more help?
Save time by starting your support request online and we'll connect you to an expert.
Contact Us Now
Changelog
Tier calculation for old versions for option "sum of spent $"
Version
3.1.0
Apr 20, 2023
Discount amount doubled in invoices and credit memos
Renamed Twitter button in the settings
Version
3.0.58
Apr 19, 2023
Removed unused option 'Allow to place orders with grand total 0'
Customer login redirects to 404 with wrong credentials
Discount is applied to items in totals calculation method
Removed items calculation method option
Wrong discount for item total
Version
3.0.57
Mar 15, 2023
PHP 8.2
Deprecated Functionality: strpos(): Passing null to parameter in Spending/Tier.php
Call to a member function getSpendAmount() on bool in ApplyDiscountToItemPlugin245
Version
3.0.56
Mar 2, 2023
Argument value must be type of string, object given. in framework/Filter/Template.php when points expire by cron
Reasons to choose Mirasvit
Client focusing and satisfaction
These are our primary. A major portion of our new clients come from referrals from our existing clients. Our professional team of developers, marketers and support staff have invested the best knowledge and experience in the field into our work, so you know you can come back to us again and again.
Remarkable support
One year free and high quality support. We go to great lengths to provide maximum satisfaction with every module you have purchased in our store. By helping you with installation, configuration, answering your every question, we do all our best to eliminate any possible problems.
Risk-free Investment
30-days money back guarantee. If you are not satisfied with our extension's performance for any reason, we provide a full refund.
Constant improvements and upgrades
We constantly add new features to all our modules, and are always interested in hearing your opinion and implementing your suggested features in our future developments.
Comprehensive Documentation
We provide an expanded user guide for every aspect of our extension, so you can find answers for all your burning questions.
Unencrypted source code of our products
You can customize extensions according to your needs and requirements.
Usability and Performance
The Module is easy to install and upgrade, just follow our step-by-step user guide.
Safe Magento updates
No core modifications. Just use the composer or copy the extension's files to the root directory of your store.