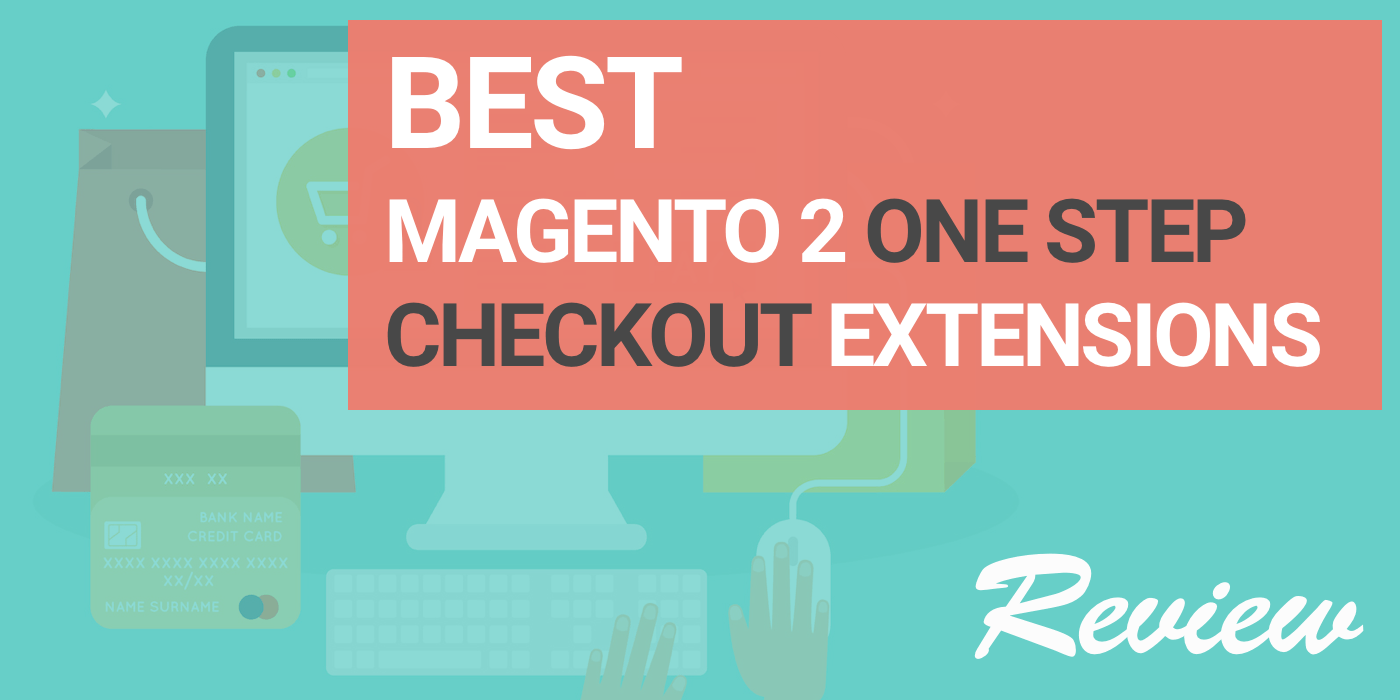 There is no more important task for a store owner than increasing the conversion rate. There are a lot of options for managing this task, but in this article, I'd like to share my opinion about the most convenient way to simplify the process of the order, by which I mean the checkout page. Often potential customers leave your site on this last and, therefore, most important step. Do you know why? Put simply, there are just too many difficulties--too many actions, too many forms. Is there any way to get to the bottom of this issue?
The checkout page is one of the critical parts of your e-commerce store.
Your sales are directly dependent on its usability and convenience. Even the smallest shortcoming or error can significantly harm the conversion rate.
The most common tactic for increasing the conversion rate is by selecting the so-called "one step checkout Magento 2 extension," which brings all order elements (such as shipping, billing addresses, shipping & payment methods, etc.) to a single page in your Magento 2 store. It simplifies order placement and makes it much easier for a customer to visualize.
Selecting a one-step checkout Magento 2 extension with multiple shipping can be tricky.

Aside from the list of general requirements, it should be compatible with other commonly used extensions that enhance the customer experience - such as Reward Points, Store Credit or Automatic Related Products.
Additionally, it is essential to have the possibility to use Magento 2 one step checkout customization. For your convenience, we've created a shortlist of the best one step checkout Magento 2 extensions, which also are compatible with Mirasvit modules.
---
Aheadworks Smart One Step Checkout
Highlight Features:
Mobile optimized checkout page
Auto fill-in for logged in customers
Additional payment options, incl. gift card codes, store credits, and reward points
Performance reports (abandoned rate and checkout conversion)
Customer log ins on the checkout page
Customers selecting their countries autodetected by GeoIP
Google Place suggestions that autocomplete the address field
Integration with Amazon Pay
Price: $299
---
Amasty One Step Checkout
Highlight Features:
Customizable and mobile-optimized checkout page
Ability to edit product options on the checkout page
Ability to set default preselected values for particular checkout fields
Automatic geolocation detection
Google Address suggestions
Delivery date and time options
Amazon Pay support
Price: $249
---
BssCommerce One Step Checkout
Highlight Features:
Automatically detect customer location by using Geo IP
Autocomplete customer addresses when typing some letters
Edit quantity and link to the product page in the one-page checkout
Auto-update related information in one page if there are any changes
Help selecting delivery date and leaving comments in the one-page checkout
Responsive one-page checkout in all devices
Compatible with Stripe Official
Price: $99
---
IWD Checkout Suite
Highlight Features:
Responsive One Page Checkout design
Ability to disable IWD one-page design and use Magento default checkout design
QuickPay buttons that allow for quick checkout
Improved Guest Checkout functionality
Subscriptions/Recurring Payments support
Price: $0 - $25/mo
---
Landofcoder Magento 2 Extension One Step Checkout
Highlight Features:
75% faster than the default checkout
Google address suggestion
Apply coupon instantly
Auto Ajax product quantity updates within the shopping cart
Custom text, icon, and color on admin
Add the desired delivery date
Auto-detect customer account
Easily Customize Address Fields
1-Click Changing Billing Section Position
Compatible with all custom Magento 2 template
Supports most popular shipping & payment method
Order & delivery comment
Price: $89
---
MageDelight One Step Checkout
Highlight Features:
All checkout steps on one page
Edit the order item quantity on the checkout
Customizable design of checkout page
Display delivery date and time options
Supports comments for orders & Shipping delivery
Enable/Disable newsletter subscription on the checkout page
Google auto suggestions to auto-fill address fields
Enable Auto Redirect to Checkout Page
Price: $149
---
Mageplaza One Step Checkout
Highlight Features:
Optimized Checkout page
Supports nearly 100% of Payment, Shipping methods
Compatible out-of-the-box with 3rd-party modules
Allows/Supports Gift Wrap, Gift Message
Allows/supports leaving comments and setting delivery time
Easy to install and customize
Price: $199 - $299
---
MageWorld One Step Checkout
Highlight Features:
Checkout via just one page
Responsive design, mobile-optimized
Optional delivery time and date
Configurable layout
Auto redirect to the checkout page when adding a product to cart
Address suggestion
Price: $149
---
Swissuplabs Fire Checkout
Highlight Features:
Swap between 5 types of checkout page layouts
Google-based Address suggestion
GeoIP functionality
VAT Validation (for EU customers)
Files attachment
Delivery Date
Ability to change cart on the checkout page
Price: $79