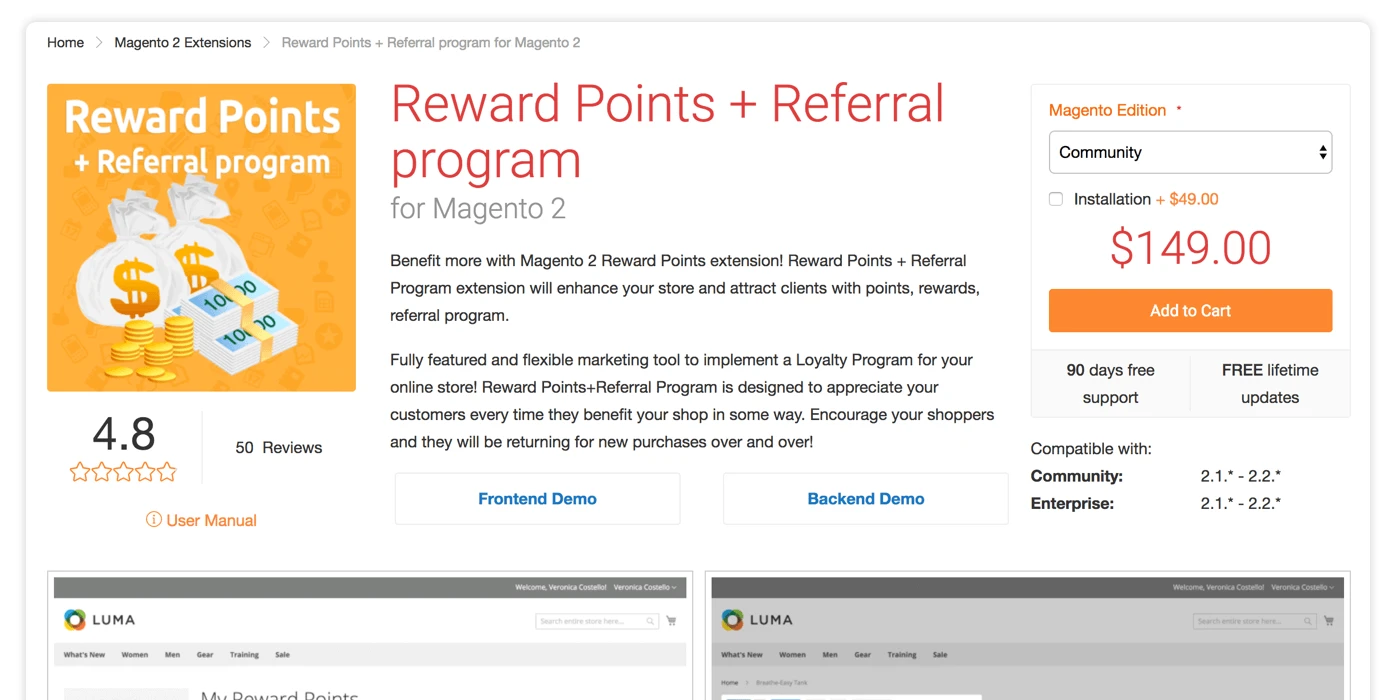 We strive to convey the most detailed information on product pages and manuals, but there are still some frequently asked questions that we need to take into account. Let's consider the most typical Reward Points + Referral program questions related to the extension operation:
Q: Suppose we've created an earning rule within a product sharing rule on social networks. Is there any way to set some time intervals between valid clicks (e.g. for shares or likes), in order to prevent fraudulent actions?
A: Yes, we've already envisioned this alternative and added the possibility to limit the points maximum number earned per day for unique loyalty programs. In every rule, there is an "Actions" section where you can set the limit for earned points.
This way, you can limit the maximum number of times that a rule is triggered among potentially recurring rules, for example, subscriptions, review adding, sharing on social networks, or a referral program.
Q: Can I modify the texts/notifications that are visible to customers?
A: Yes, our extension is enhanced with a very flexible Notification Rules system. You, yourself, can set the pages on top of the page on which you want to post the message, and also specify the rules under which it should be shown (the rules are associated with the basket, products or customer's group).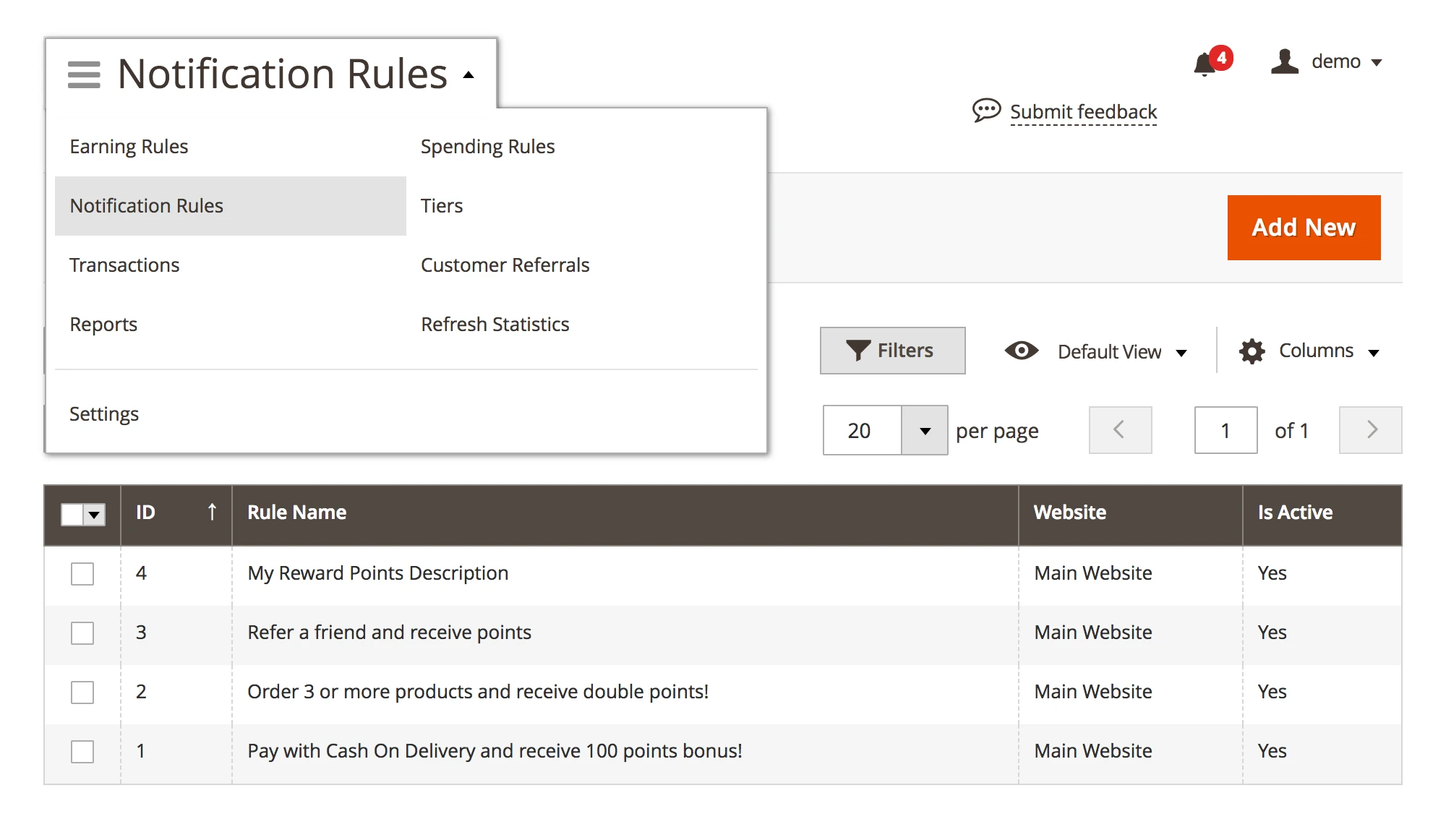 **Q: Do I need to create a Facebook App ID in order to share my app on Facebook? **
A: Yes. To utilize the correct mechanism operation required for adding points for sharing on Facebook, you need to create a Facebook app and link it to our extension using the Application ID.
To get the App ID, you have to create an application here https://developers.facebook.com/apps and copy the Facebook App ID into the extension settings.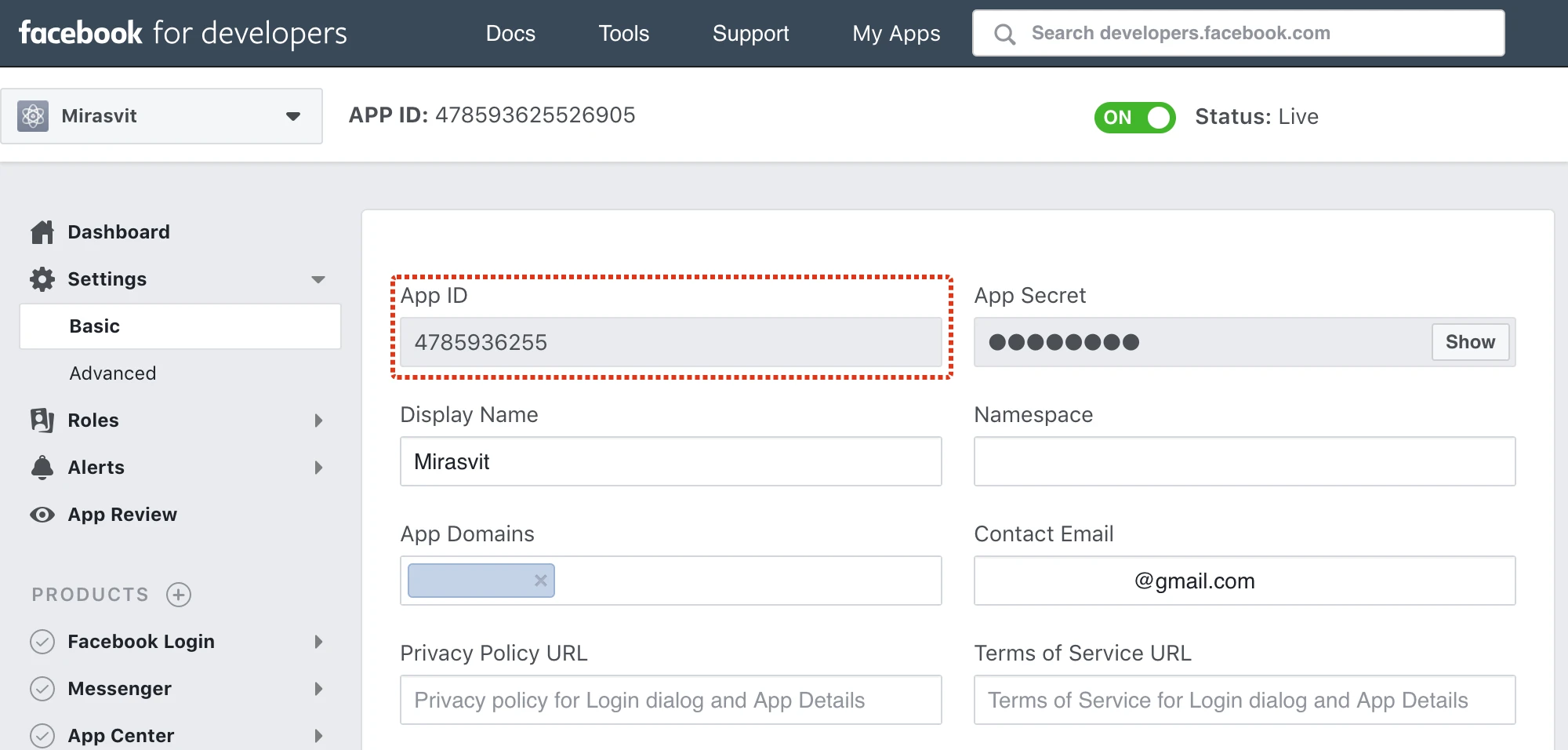 Q: I already have your extension for Magento 1, can I migrate all data to Magento 2?
A: Yes, we offer migration scripts of data from M1 to M2 for most extensions, including Reward Points + Referral Program extensions.
For this extension, you should first export the CSV file with data from M1 and then import it to M2. You can find a more detailed description of the manual here https://mirasvit.com/docs/module-rewards/current/setup/migration
Q: On my store, I do not have a native checkout extension installed. Is your Reward Points extension compatible with my non-native native checkout extension?
A: Yes, our extension is compatible with all popular checkout extensions, such as One Step Checkout and others. In addition, a client can apply loyalty points on the cart page, which is convenient for the calculation of the total cost.
Also, you can set notifications for the cart page, showing your customers a number of loyalty points they will get if they place a particular order.
Q: Can I manage my customer loyalty points balance manually (add/remove points)?
A: Yes, by going to the customer edit page, in the Reward Points tab, you can check the balance, transaction history and also add or remove the number of points for a particular customer. This is a fairly convenient way to encourage customer loyalty.
Thanks for checking out our list of the most popular questions. Feel free to contact us if you have any further questions!