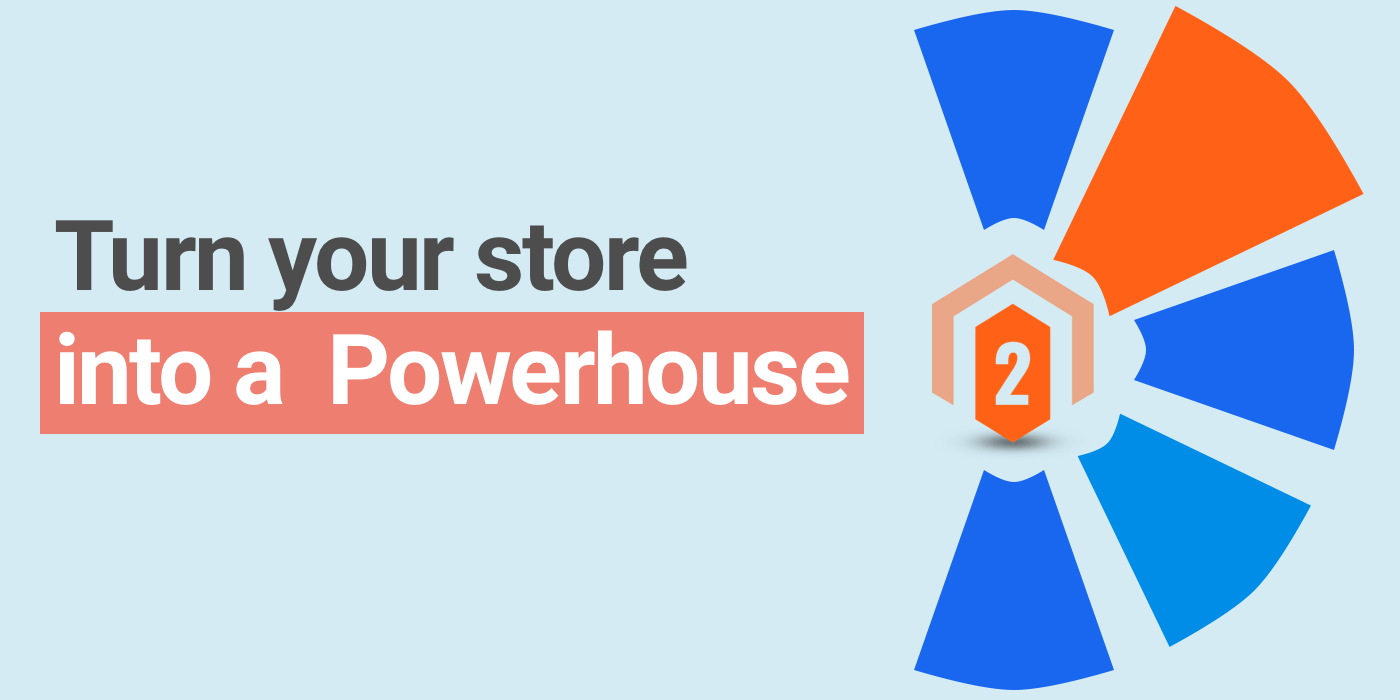 What, in your opinion, online shoppers find critically important when they choose a website for their purchases?
Do you think what factor drives competition among e-commerce website developers?
You would be wrong if your answer is product choice or customization.
You would be also wrong if you mention time effectiveness and convenience.
Today, every customer compares all websites based on their shopping experience.

It includes a wide range of factors rather than a single one. Customers want online stores to keep abreast of the most recent website development trends to make their online shopping experience most pleasant. If they are satisfied, they become loyal.
To do that, different platforms, including Magento, implement various extensions, plugins, and modules. They allow making e-commerce websites more user-friendly and attractive.
Thus, let's have a look at the best Magento extensions of 2020 to know what modern shoppers demand.
Page Cache Warmer
No one likes waiting. No one wants to wait for a website to load.
Thus, if a website loading time takes more than 2 seconds, this business is likely to lose its client.
Fortunately, Mirasvit has a Full Page Cache extension to offer.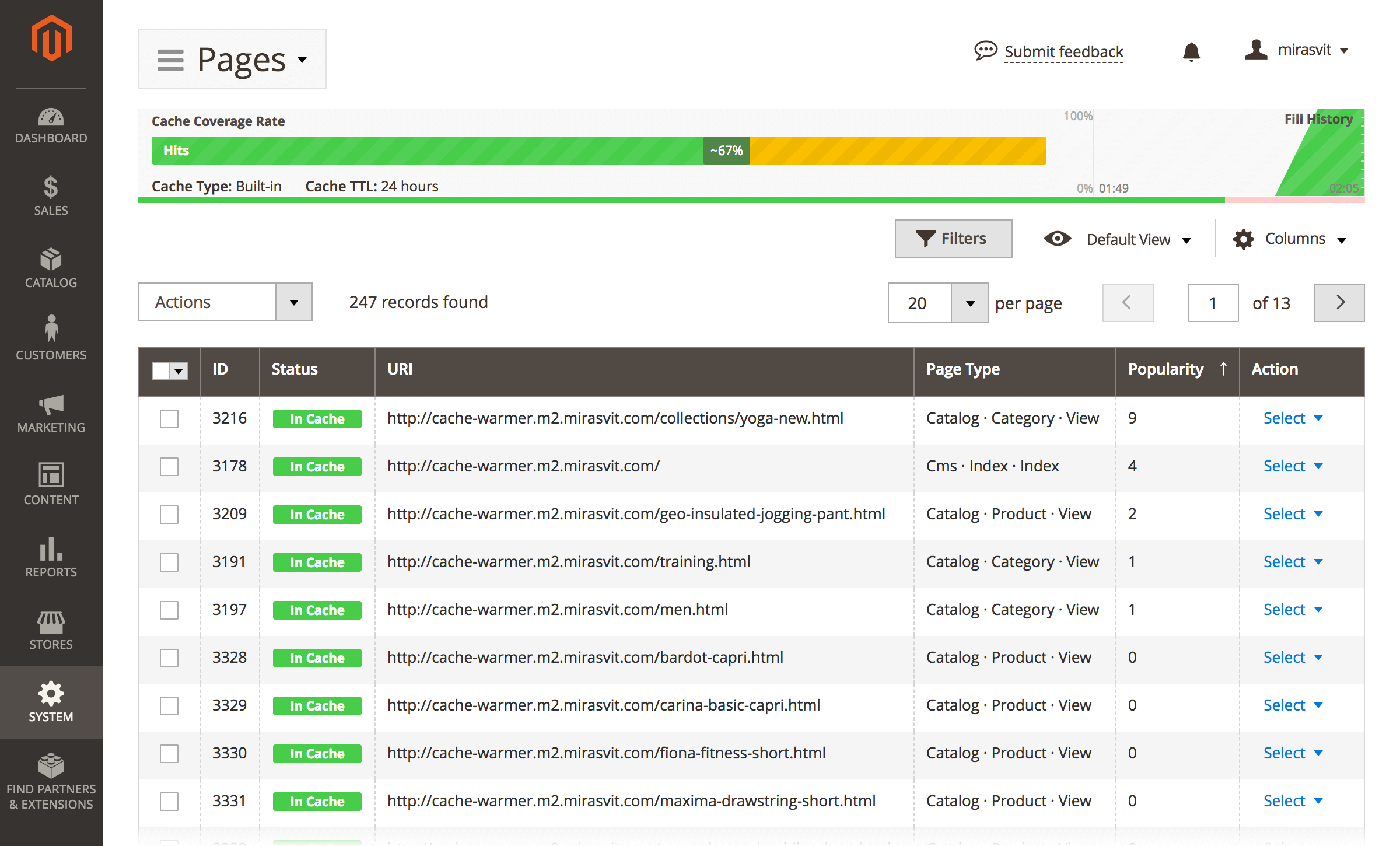 This Magento extension significantly speeds up the page load time and reduces the load on the server.
Undoubtedly, it positively reflects on website traffic and ranking, and as a result, increasing sales conversions.
Moreover, you get access to Performance Chart where you can track your page load speed and other performance indicators.
Full Page Cache follows a common pattern. When a customer visits a page, Magento generates a copy of it, which is saved to the cache.
Thus, every time, when the user requests this page, the system returns a copy of it from the cache. Thus, server load decreases, while a visitor gets higher web page load speed.
Elasticsearch Ultimate
Nothing can be better than a time effective and intuitive search that reads between the lines.
Mirasvit is especially proud of its Elasticsearch Ultimate and other Magento search extensions. They help businesses improve the shopping experience for their customers.
Full control over autocomplete appearance, hot search options and adjustable filters are among those features that make this Magento extension unique.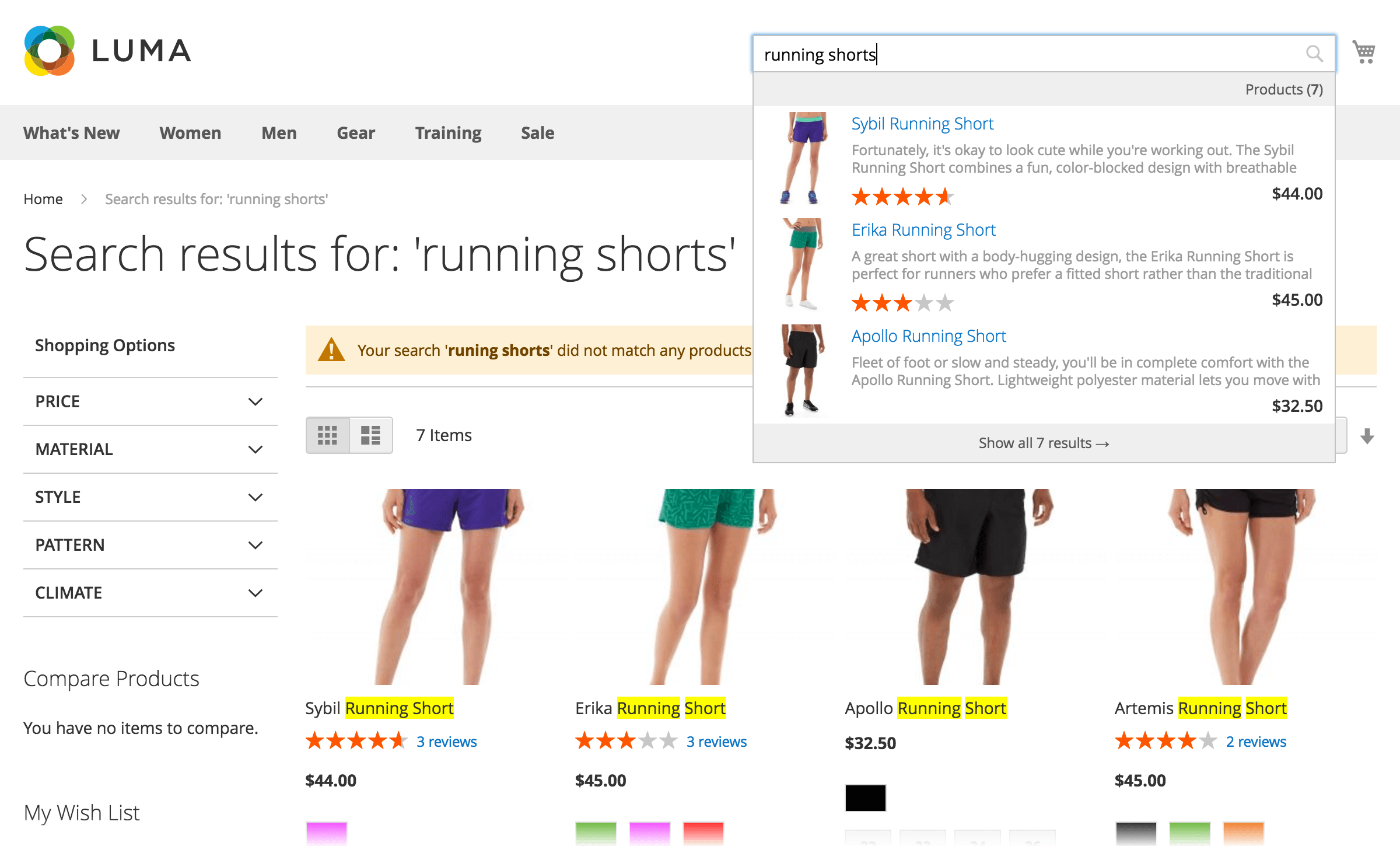 This extension offers brilliant search relevance and competitive search time. It also can correct and autocomplete typed requests during the search.
When it comes to the quality of search, this extension searches information across multiple content types. It means that the results are often comprehensive and accurate.
Moreover, it offers a user-friendly interface that is enhanced to meet every client's demand.
Follow Up Email
The weird thing is that in the era of social media, instant messaging and other on-spot communication that transformed marketing entirely, email marketing continues to live and thrive.
It still brings businesses a decent number of new customers, who, despite a popular belief that no one reads welcome or news emails, look through such offers and promotions from time to time.
Follow Up Email is one of the best Magento extensions for email marketing since it allows for delayed customer conversion.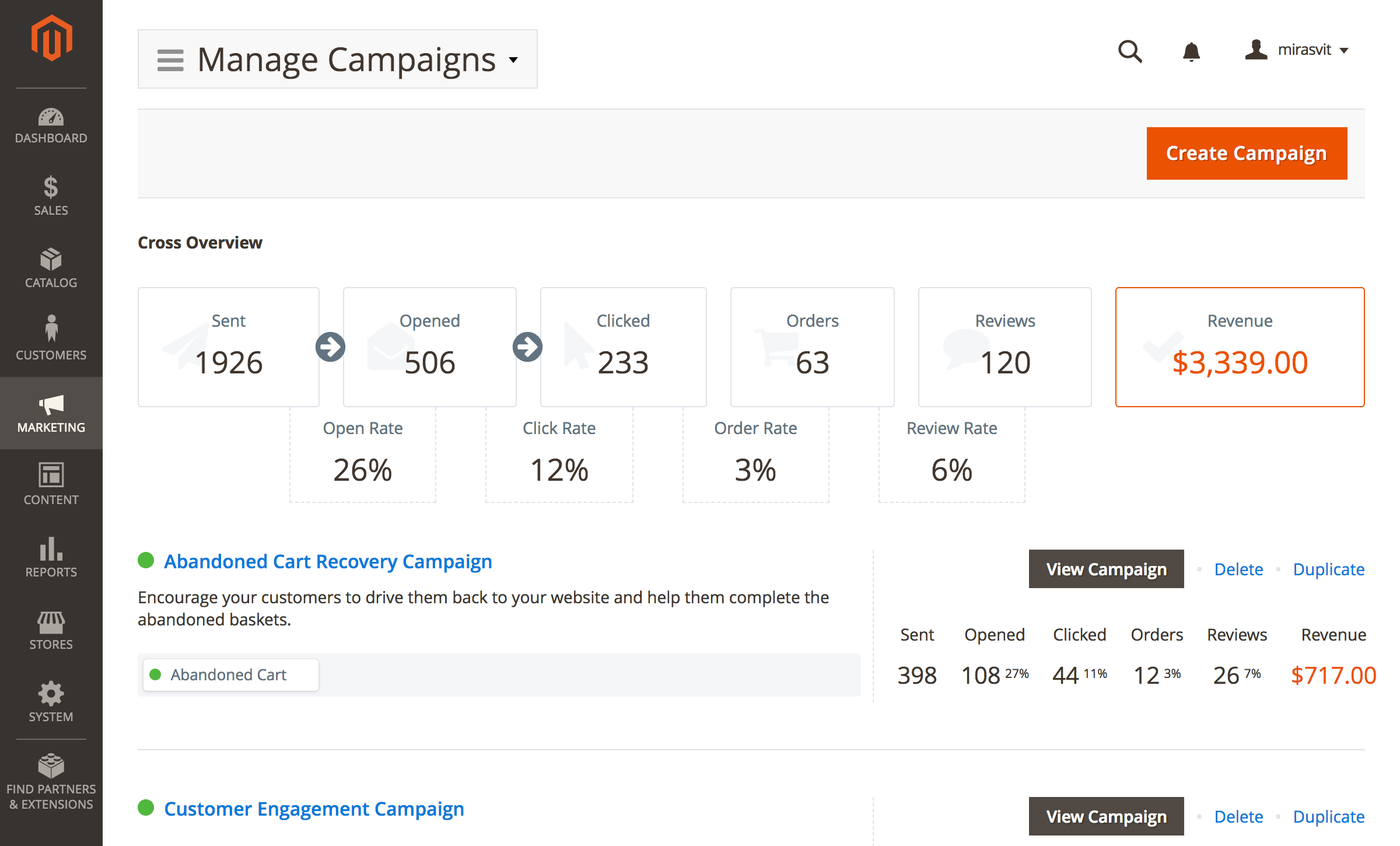 You get a chance to target your visitors even if they did not make their purchase during their first visit. This extension automates email campaigns and enables their quick management.
Mirasvit also makes sure that all Magento 2 modules offer a very handy interface and easy to use service.
Advanced SEO Suite
At Mirasvit, we know how important search engine optimization is for your business.
Thus, we responded to this need by developing several handy Magento SEO extensions, including Advanced SEO Suite.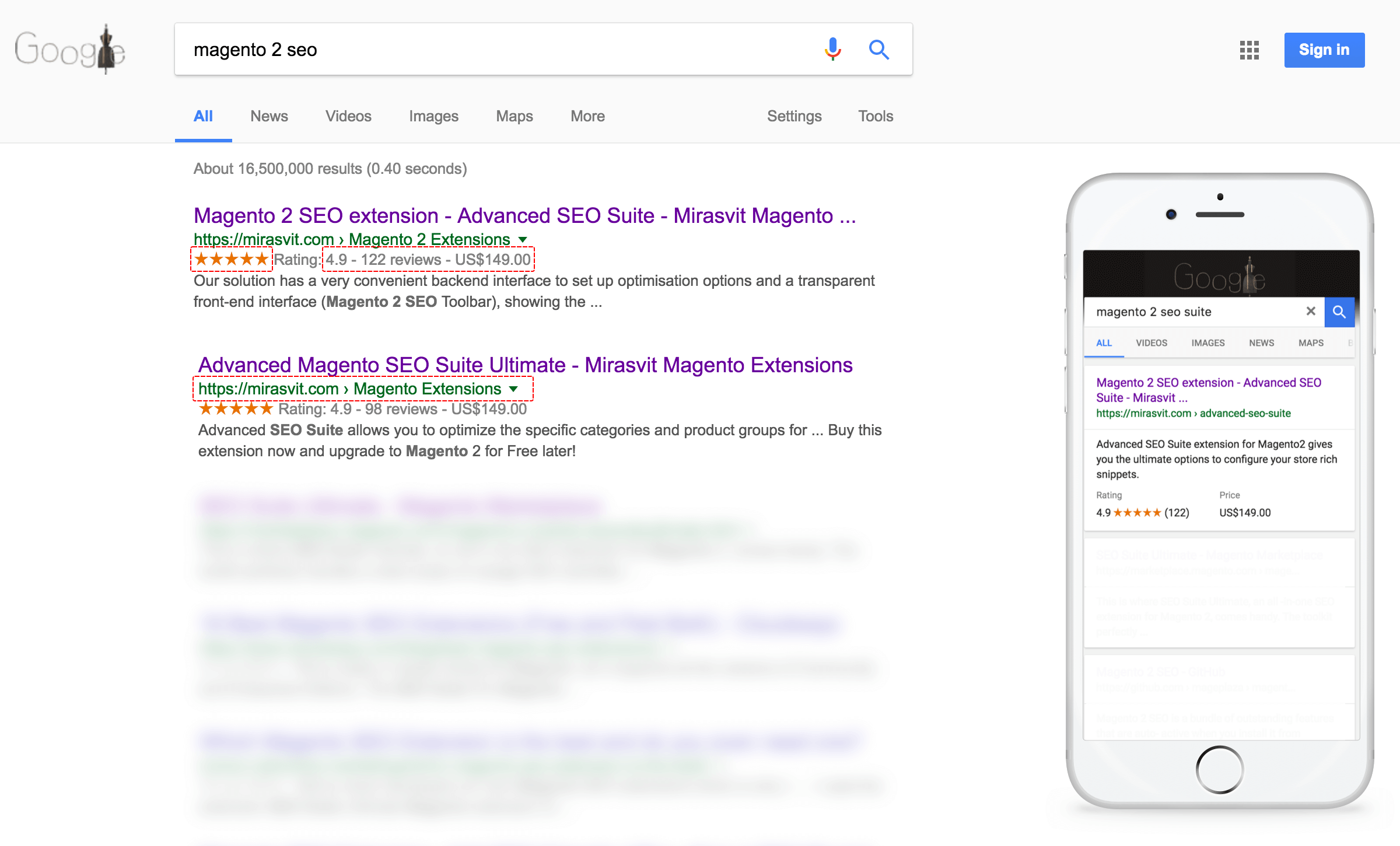 They can help you manage SEO settings for different pages, increase your website visibility and collect valuable analytical data on every page.
Advanced SEO Suite offers a wide range of services.
With the help of this module, you can help generate creative URLs, create appealing SEO templates, get quick and qualitative rewrites as well as manage all store redirects.
The opportunities for this SEO solution really seem unlimited when it comes to snippets settings.
You get a chance to generate functional and creative snippets for various store products focusing on their main aspects.
Reward Points + Referral Program
Reward Points + Referral Program is also on the list of the best Magento 2 extensions for the amazing shopping experience.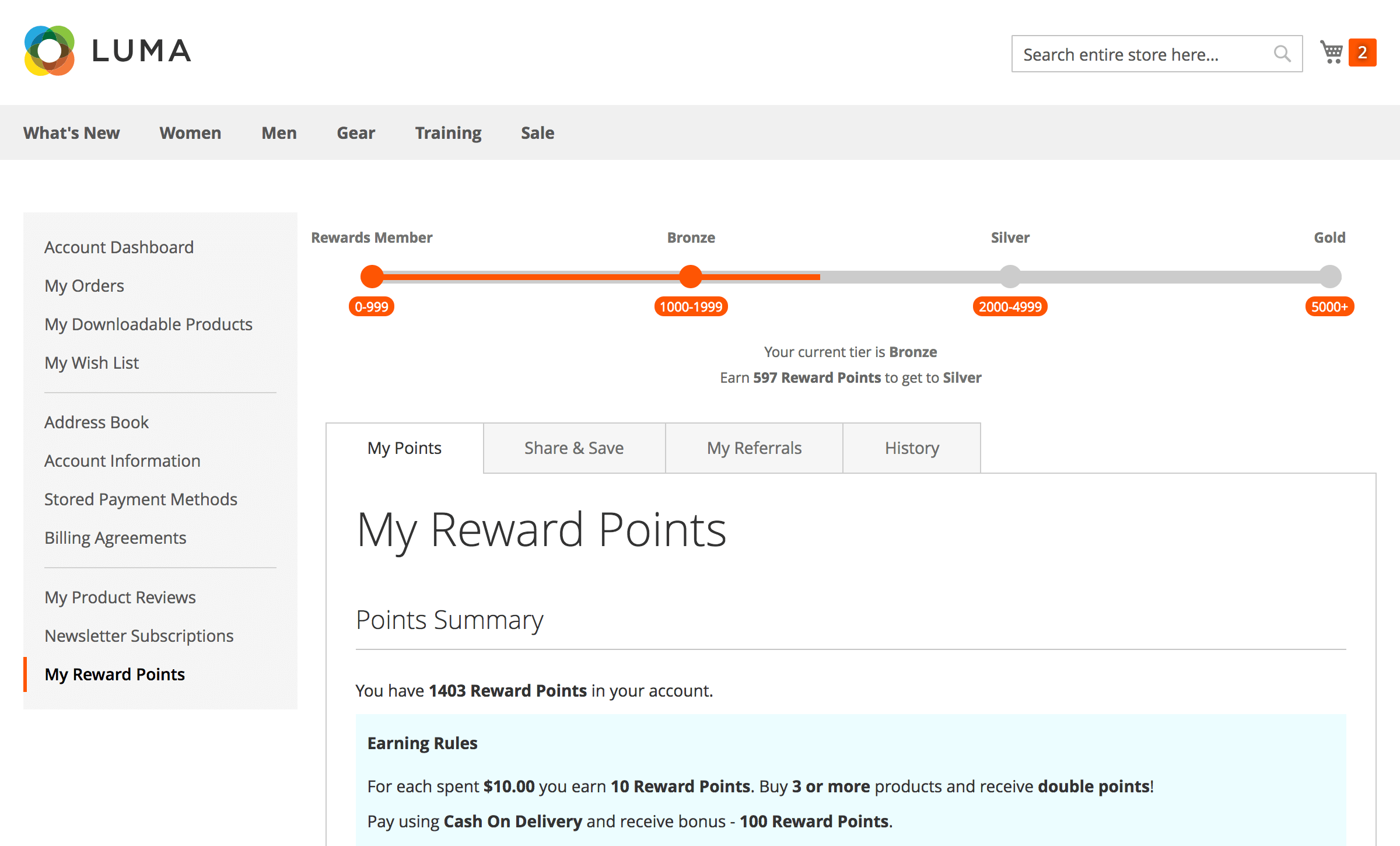 If you struggle with how to attract more visitors and convert more of them into buyers, you definitely need such a fully-featured Magento module.
Since customers enjoy nothing more than discounts, bonuses and loyalty programs, you can really benefit from this plugin.
This particular solution allows you to create your own loyalty programs, reward customers based on their purchases and spending as well as inform them about future sales and discounts.
Moreover, this wonderful extension also helps in encouraging your existing clients to refer their friends and family that means better sales conversion rates.
It has already been proved that the gambling nature of loyalty programs drives customers to buy more often and in greater volumes from online stores with the most interesting and engaging reward programs.
With Reward Points + Referral program you can create your own rules and provide your customers with a gamify shopping experience.
Wrapping It Up
E-commerce is developing rapidly in a highly dynamic and fast-paced global environment. That brings new challenges and opportunities for both small online shop owners and big companies.
Thus, once you create a website, you need to be ready for its continued maintenance and upgrades.
However, many online store owners do not have sufficient coding and programming skills. Developing new solutions on their own can be costly and ineffective.
Mirasvit is constantly keeping abreast of all the most recent trends in e-commerce and website development. Its specialists apply their best knowledge to create Magento's best modules on time.
It is much easier and better to buy Magento plugins from professionals rather than spend money and time developing it yourself.