Marketplaces
By its definition, a Marketplace is a kind of eCommerce website, where third parties sell their products or services and all transactions are handled by the Marketplace.
The most popular and trusted marketplaces are eBay and Amazon. Thousands of merchants list their products there.
The basic principle of marketplace functioning is: user searches among all merchants listed products and then surf the search results. And the challenge #1 on any marketplace is standing out among all of the sellers.
There are a few ways to differ:
Apply paid ads for your products;
Promote your marketplace store on third party resources;
Create perfect product feed, including all possible features.
Thinking of the process easing, you should consider the third option before enabling two others: start right from creating an advanced product feed in compliance with a marketplace rules.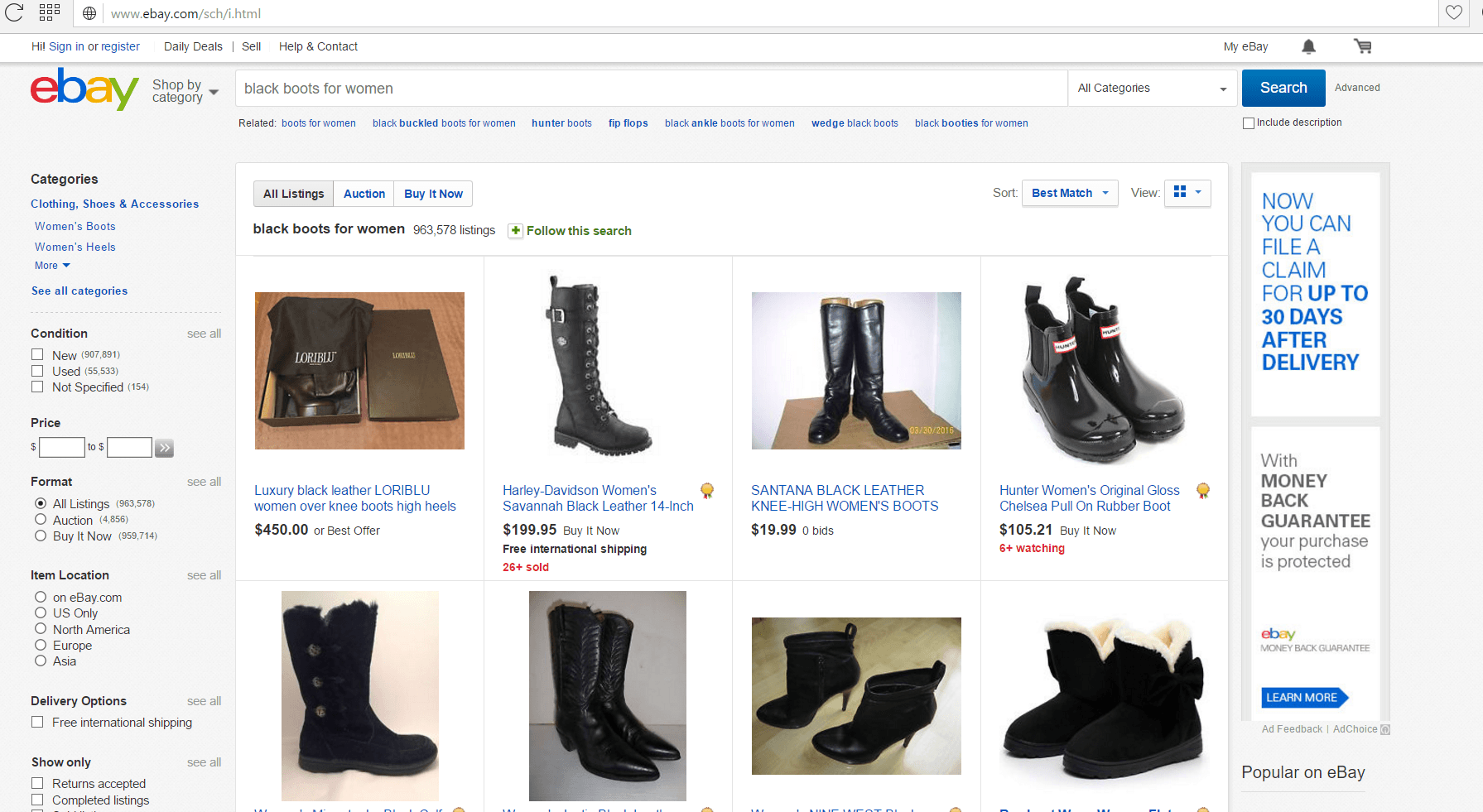 Image 1. EBay search results grid.
Price comparison engines
Price comparison websites gather product information (like, price, description, etc.) from participating merchants and display them on search results page after user enters relevant search inquiry. Then user is able to compare prices and other important characteristics right on results page.
One of the most popular comparison engine is Google Shopping. Basically it's obvious and logical: a user googles for some product via search engine string and gets Shopping suggestions among the others.
It looks a kind like this: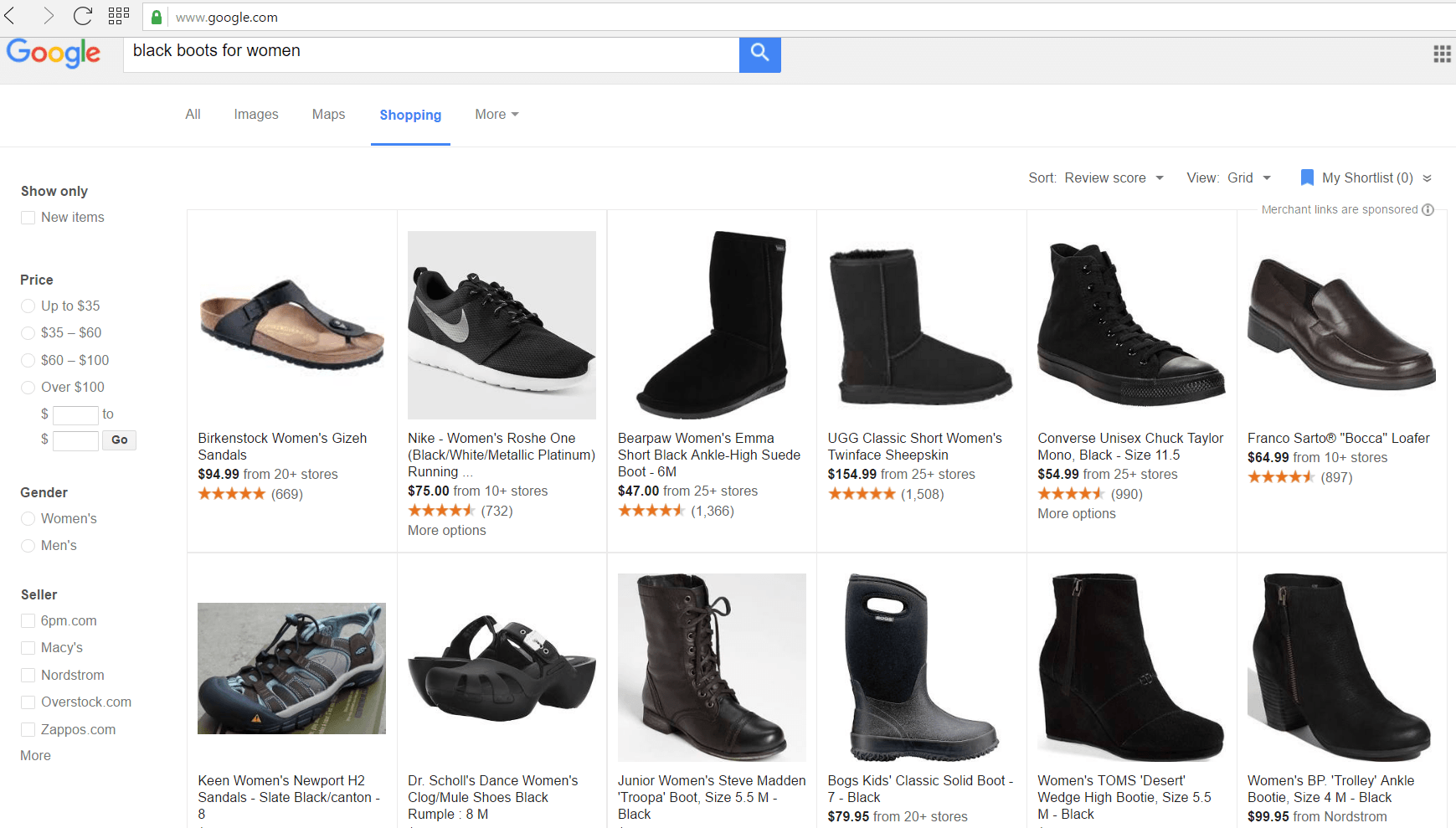 Image 2. Google Shopping search results grid.
 There are different opportunities to boost your products in results, like Google Adwords, for instance. But everything starts from generating correct product feed.
Paid search affiliates or Marketing API
Probably one of the most significant paid search affiliates is Facebook, and it needs no introduction. Facebook provides merchants with Marketing API service. To cut in short, you can run your own FB store and manage advertising campaigns for it, using product feeds and API. That's how it may look like: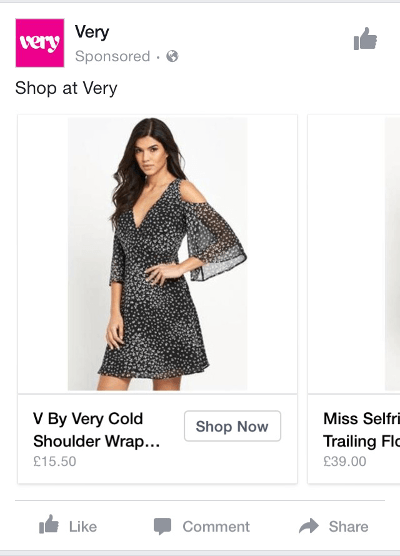 Image 3. Facebook dynamic ad generated from product feed.
There were just a few common examples of your product feed opportunities and possibilities. And the next questions should be the following:
How to manage product feeds? Is there any tool to generate store feeds complying with specific platform rules?
Mirasvit has got the answers! Get 2 in 1 solution: generate product feeds in platform responding format and manage them further – Advanced Product Feeds extension for Magento 1 and Magento 2!
This module allows you generating and publishing product feeds in about 50 well-known comparison engines and marketplaces.
Here's how it works:
STEP 1. Choose a template for a product feed.
There are   in Magento 2 extension and 83 in Magento 1 version. Just choose the one platform you decided to participate and follow our step-by-step generating guide: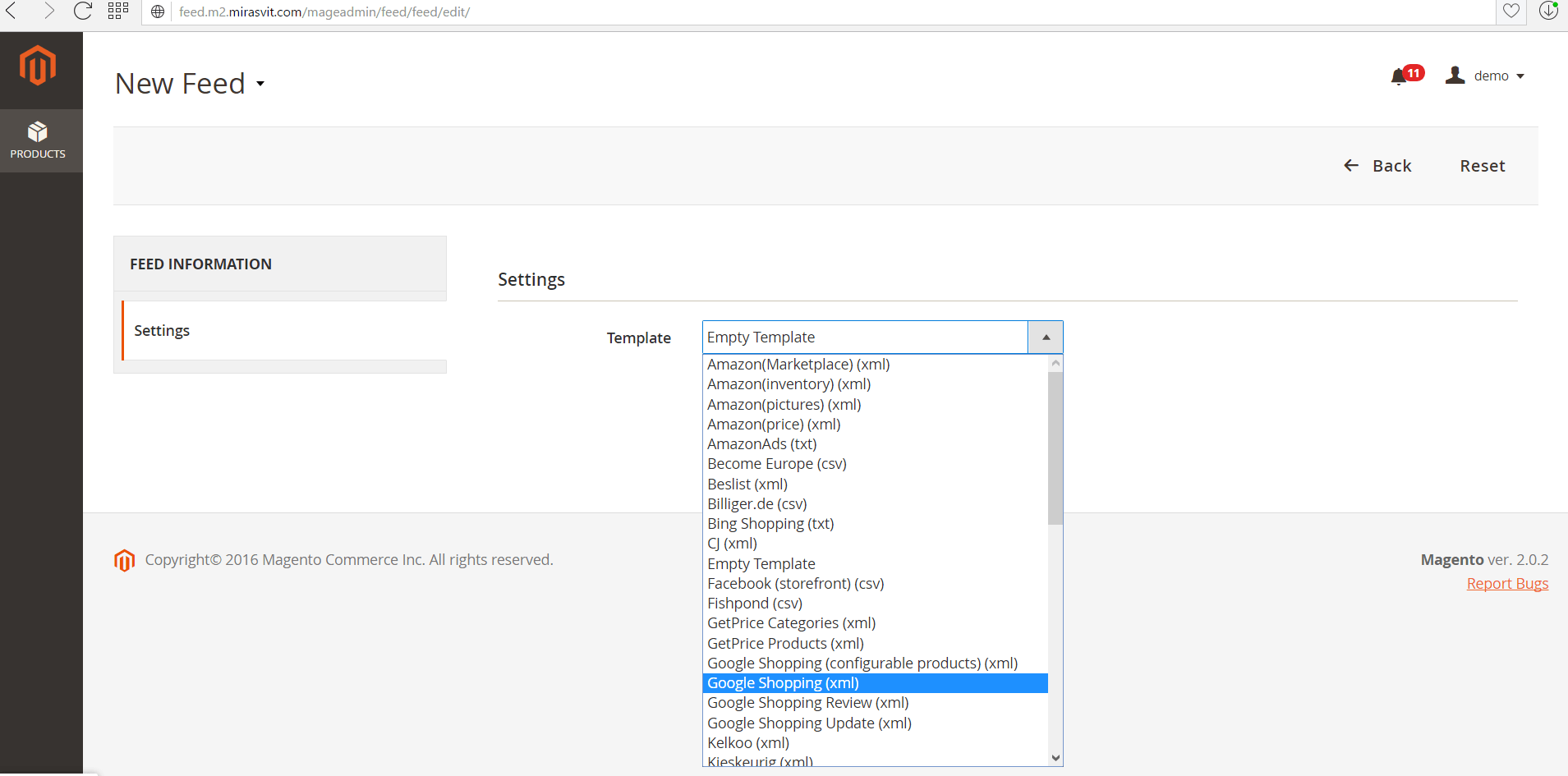 Image 4. Choosing a feed template in M2 Advanced Product Feeds.
STEP 2. Set up feed contents.
For instance, modifiers can help you to:
Remove tags from product descriptions;
Define the number of symbols limit;
Change prices while exporting feed;
Change the currency etc.
Just imagine, how amazing your products can look like and how fully featured your product feed can be, if you apply them!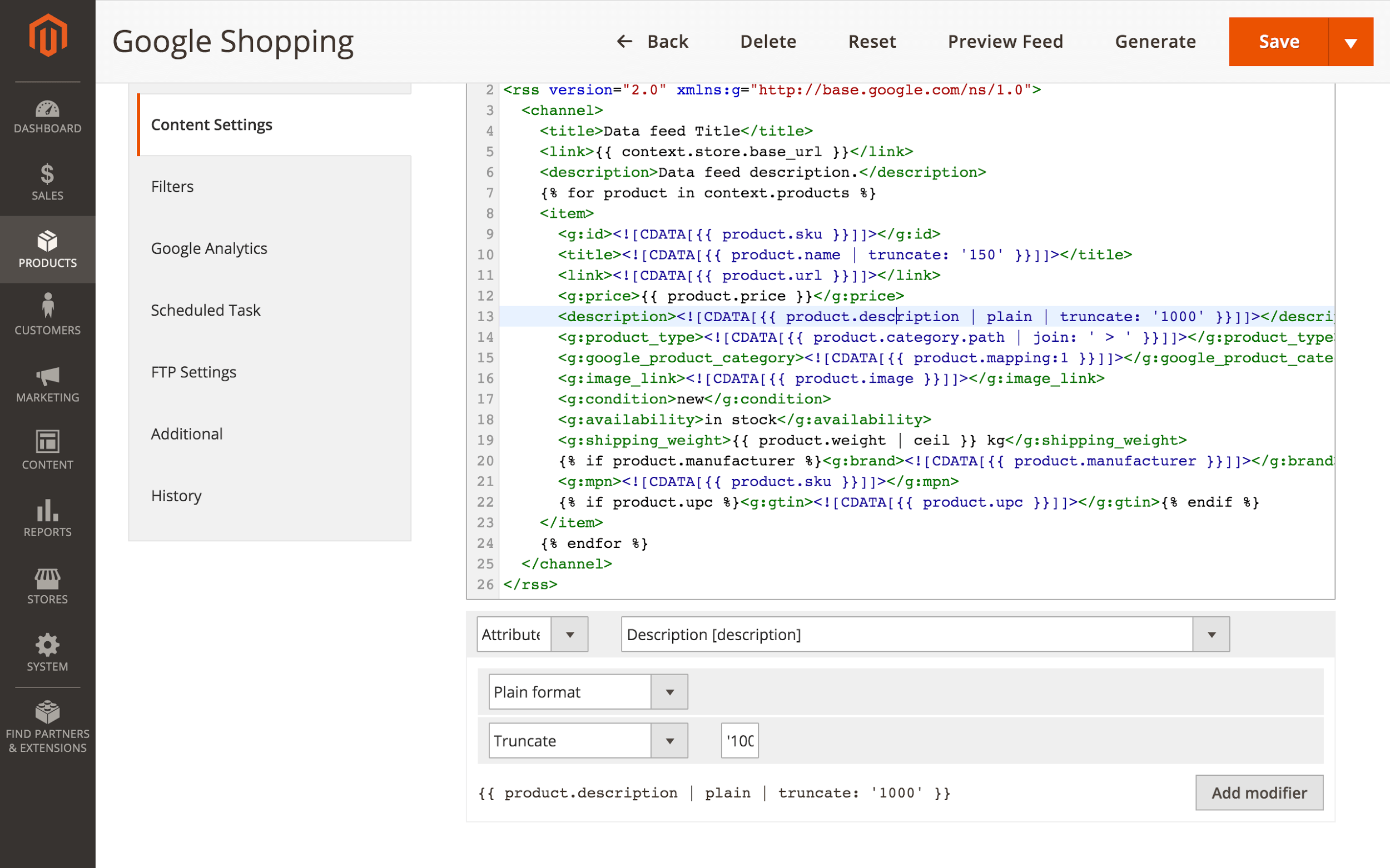 Image 5. Product Contents Setting with Modifiers.
STEP 3. Make up general settings.
Pay some attention to general settings of your product feed:
Set up filters (basic or extended), if you need;
Compose UTM marks for tracking a feed in Google Analytics reports;
Schedule a plan for generating a feed, if you need to automate this process;
Provide marketplace FTP/FTPS account delivery data.
STEP 4. Map Your Store Categories.
Since, Google and other marketplaces / comparison engines have product category list, you should assign your store categories to the proper category from the list.
Category Mapping feature gives you an opportunity to get Google category list (if you create Google Shopping Feed, for instance) and associate your store category with Google's.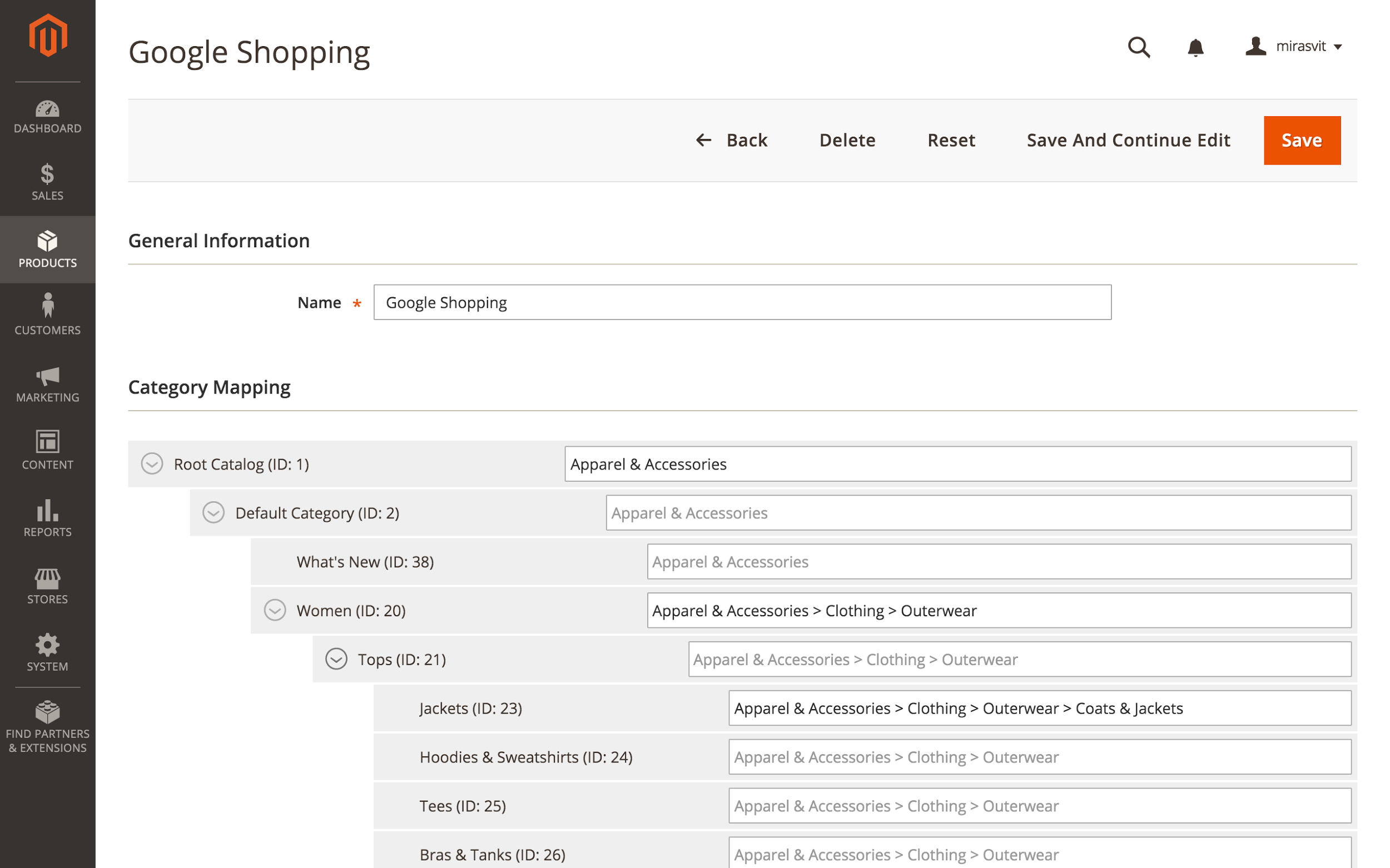 Image 6. Category Mapping.
STEP 5. Preview your product feed.
Before you generate your feed, you should preview it: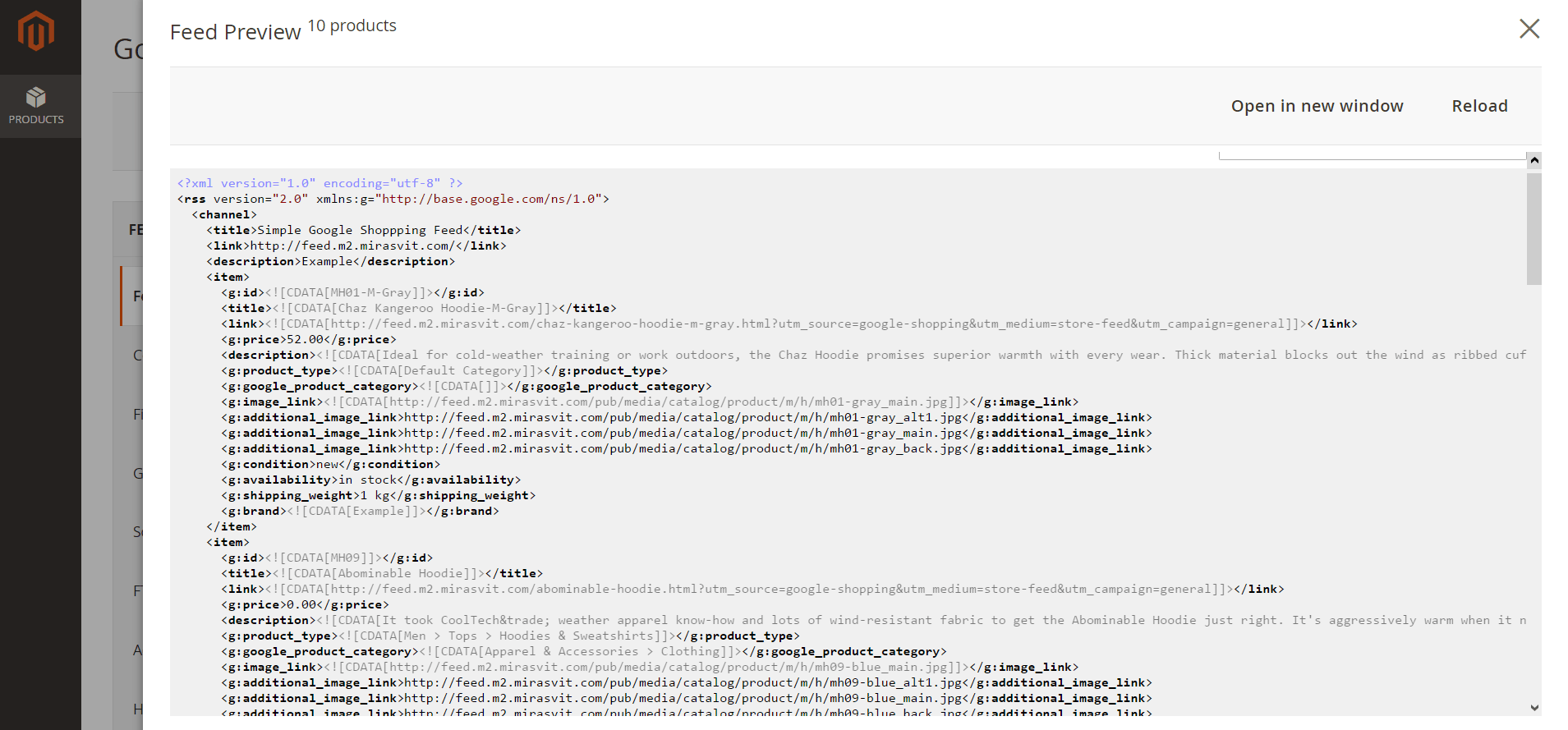 Image 7. Google Shopping feed (preview mode).
STEP 6. Generate your product feed!
If everything is right in preview mode, then click Generate and enjoy the progress: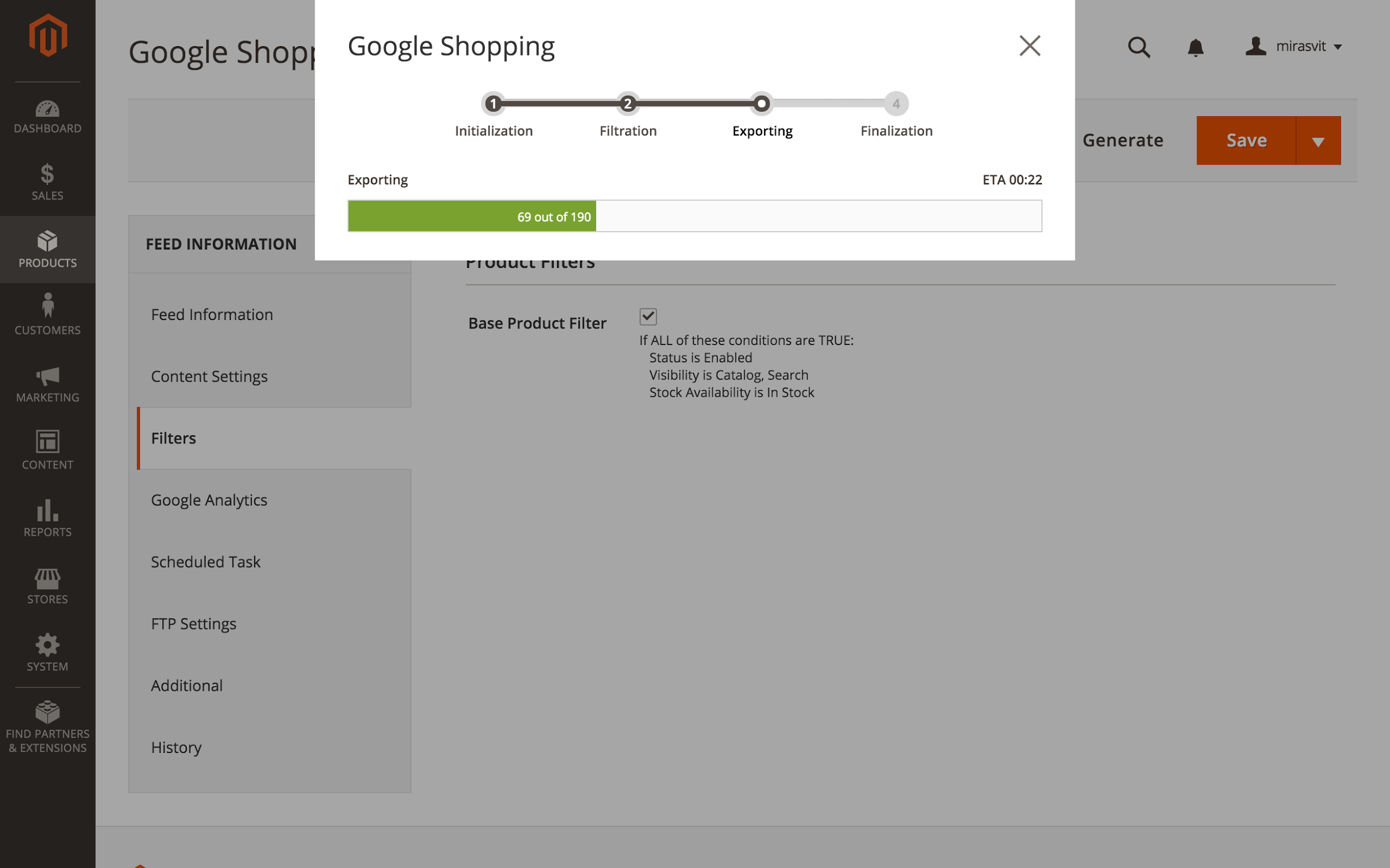 Image 8. Google Shopping product feed generating progress bar.
STEP 7. View feed performance reports.
Advanced Product Feeds extension provides you with the insights of how your feeds perform. You'll be able to view the following KPI:
Number of clicks;
Number of orders;
Revenue;
Revenue per click.
As always, you may customize your reports for comfortable viewing.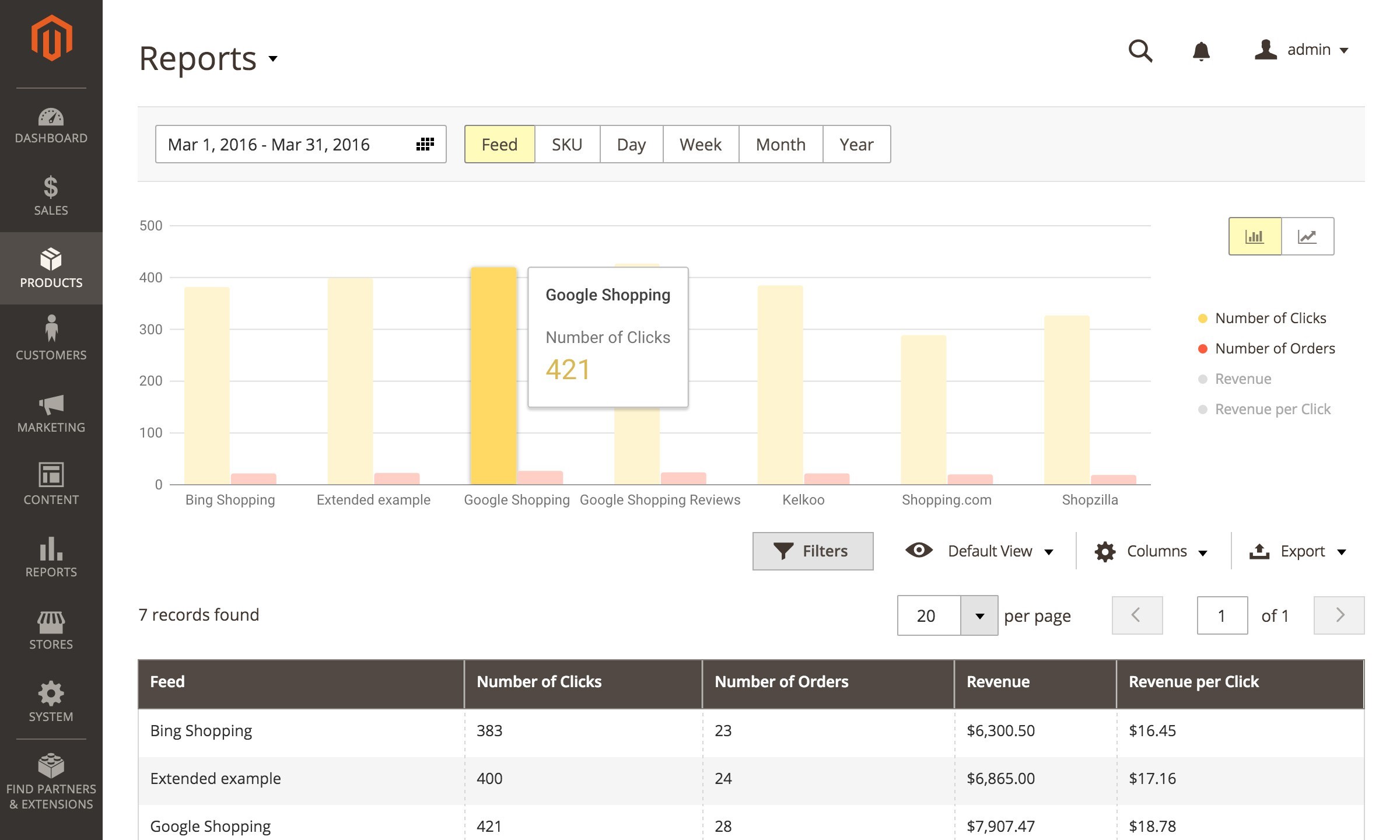 Image 9. Advanced Product Feeds Report.
SUMMARY
Product Feeds is one of the most powerful marketing channels. There are several types of platforms to implement feeds: marketplaces, comparison engines, affiliates etc. All of them has own specifications and requirements for product feeds. And it's quite hard manually create feeds for each platform in comply with all those rules without any mistakes.
Mirasvit suggests Advanced Product Feeds extension – a unique solution for generating, managing and tracking product feeds for the most popular marketplaces and price aggregators!
Its prominent advantages are the following:
including the necessary basic settings!
Simple step-by-step feed generating guide;
Customize your feed using advanced patterns (modifiers);
View feeds performance in native reports!
P.S. If Advanced Product Feed is out of some platform you personally need, please, do not hesitate to contact our developers at [email protected] and most possibly they'll bring your idea to life for you!