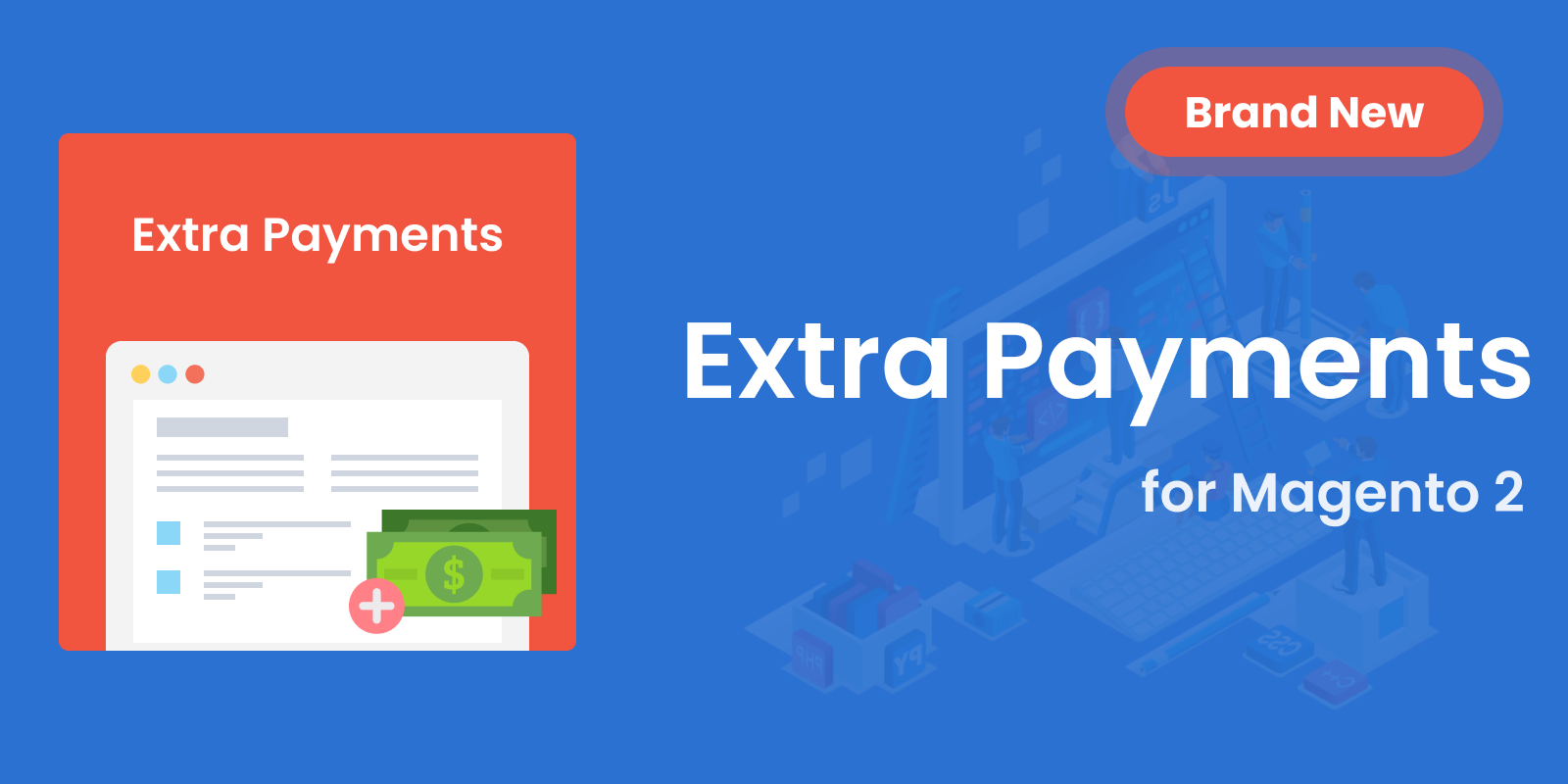 A user may want additional services on his or her order, and we have developed a new Extra Payment extension that will help Magento 2 stores to cover the process of paying for such services.
With this module, store managers get a convenient instrument for issuing extra payments, and customers can easily make them from their accounts or with a direct link provided by the store admins.
The extension starts working right after installation requiring no initial configuration. This article elaborates on the extension in detail:
Business value of the module
A default Magento platform provides all the tools needed for product sales, however it does not consider the possibility that the sale might not be conducted as a single payment from a customer.
The majority of sales, indeed, require only a single payment, still some customers may request additional services on their order that should be charged separately.
Such services, like gift packaging, product return and replacement, individual shipment method, and others, in a default Magento need to be included directly into the product price. Customers may be unaware of the default Magento functionality, and they may ask questions on why the product price has been increased.
Default Magento functionality on payments is also inconvenient for store admins who have little means to track extra fees for extra services on order.
Additionally, the necessity for some extra servicea, like product return and replacement, might occur after the initial order has long since closed.
Due to the limitations of the default Magento in respect for payments, a store requires a third-party extension that will provide a transparent and convenient way for customers to pay issued extra fees on orders, and for store admins to track them.
Module benefits
By getting a transparent system for managing extra payments regarding purchases, you can obtain a number of benefits:
Always actual information on extra payments
Effective management of extra payments will reduce the work load from the store staff when tracking the extra payments. Our module provides an additional grid in the Magento backend admin panel where store admins can monitor the current status of the issued extra fees.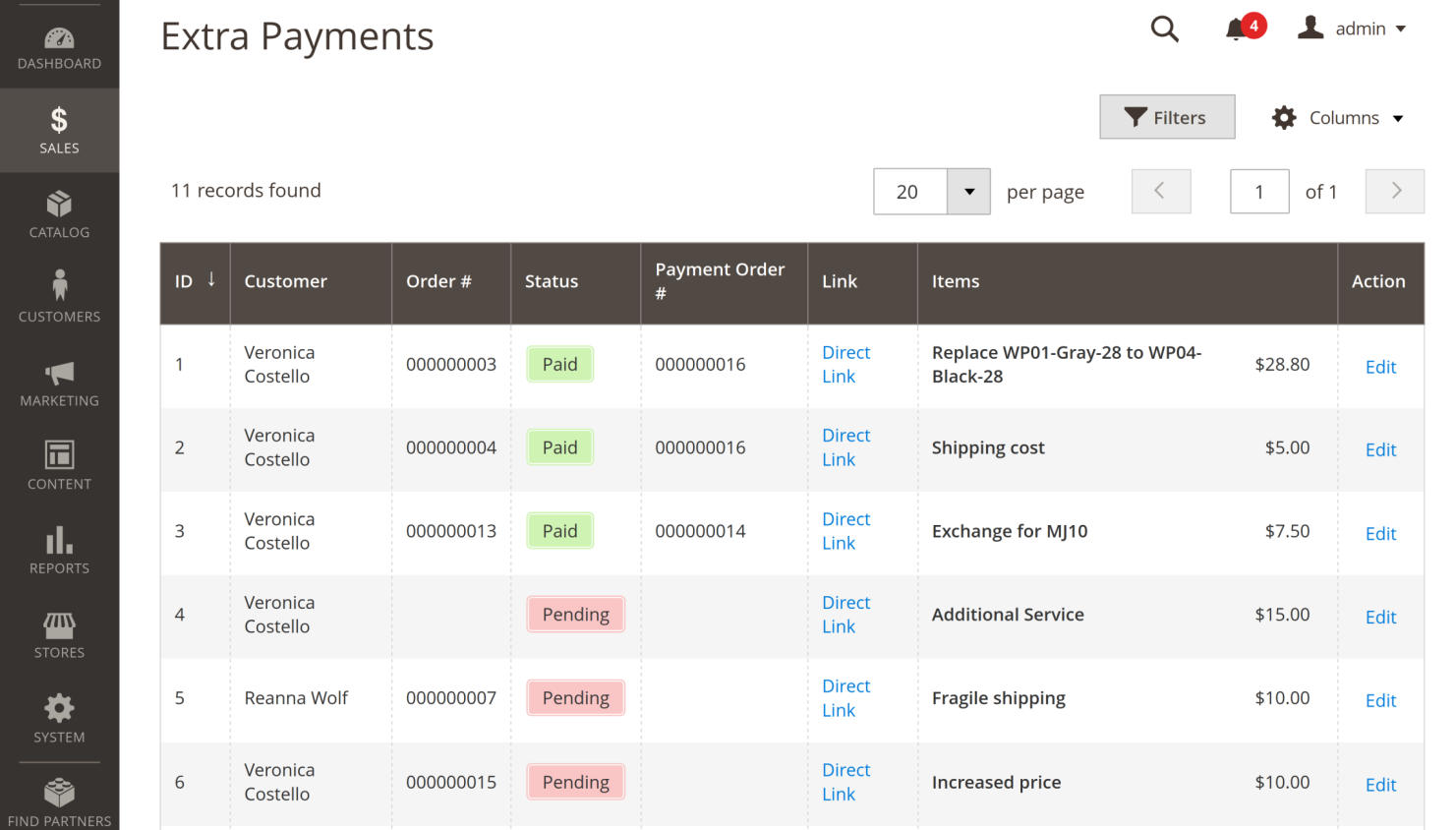 With the help of color coding of the extra payment status, store admins can easily determine which of them are paid, and which are still pending for a transaction from a customer.
The extra payment status is changed automatically when a customer finishes the transaction, so the grid will always provide actual information without any need for additional attention from store admins.
Maximum simplicity for customers
The Extra Payment extension provides a mechanism that requires minimal effort from the customer to pay on the issued extra fees for his or her order. Any extra payment is presented for customer as an ordinary purchase with a familiar workflow.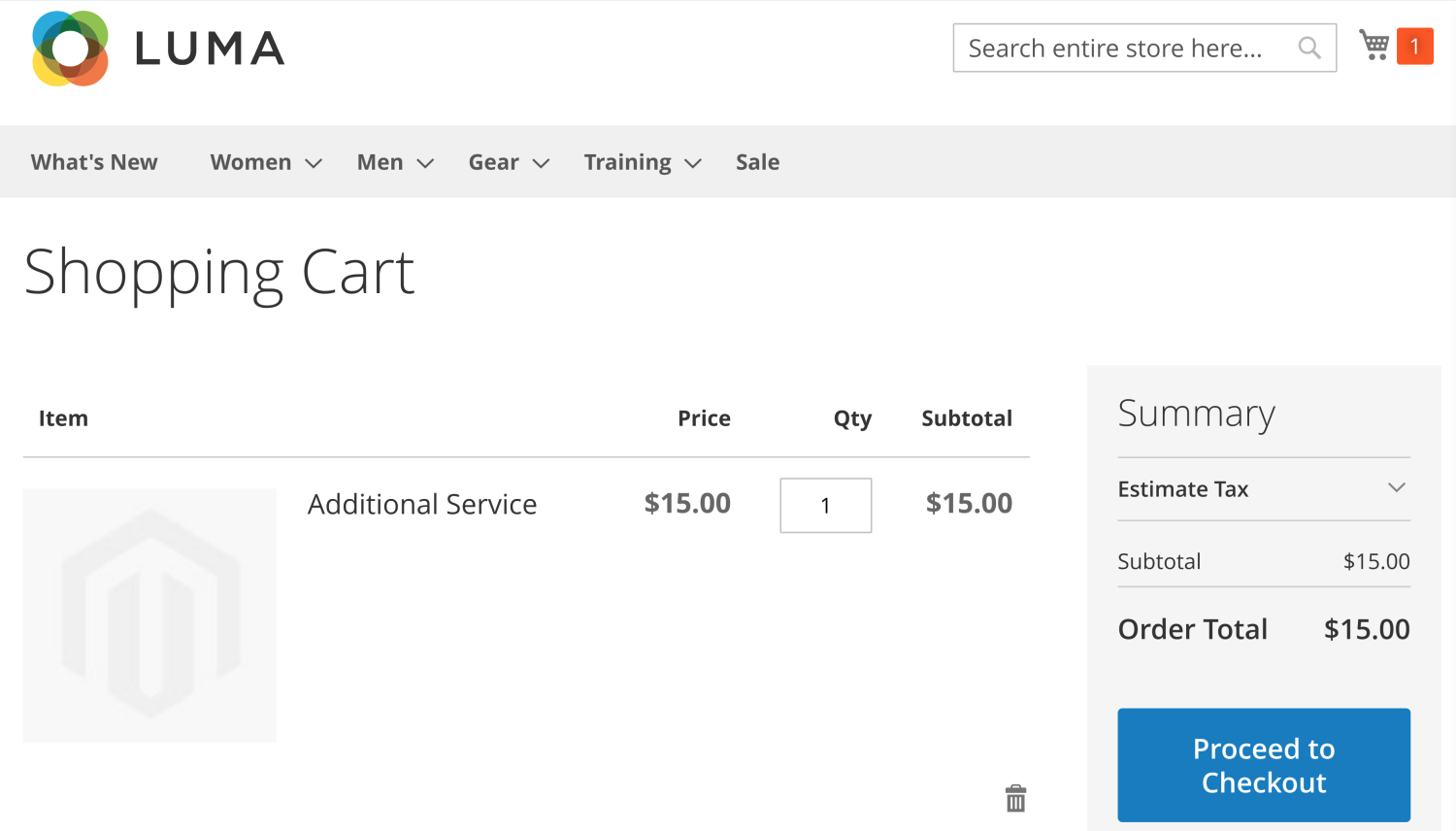 A few clicks is that's needed to close the transaction for a logged in customer, and only a little more - for customers in guest mode since the latter needs to fill in their payment method.
With the Extra Payments module, customers may use any payment method that is most suitable for them.
Better organization of payments
Our module will fit the order managing system of your Magento store inasmuch as any extra payment transaction is a purchase of a virtual product, which is a default Magento functionality.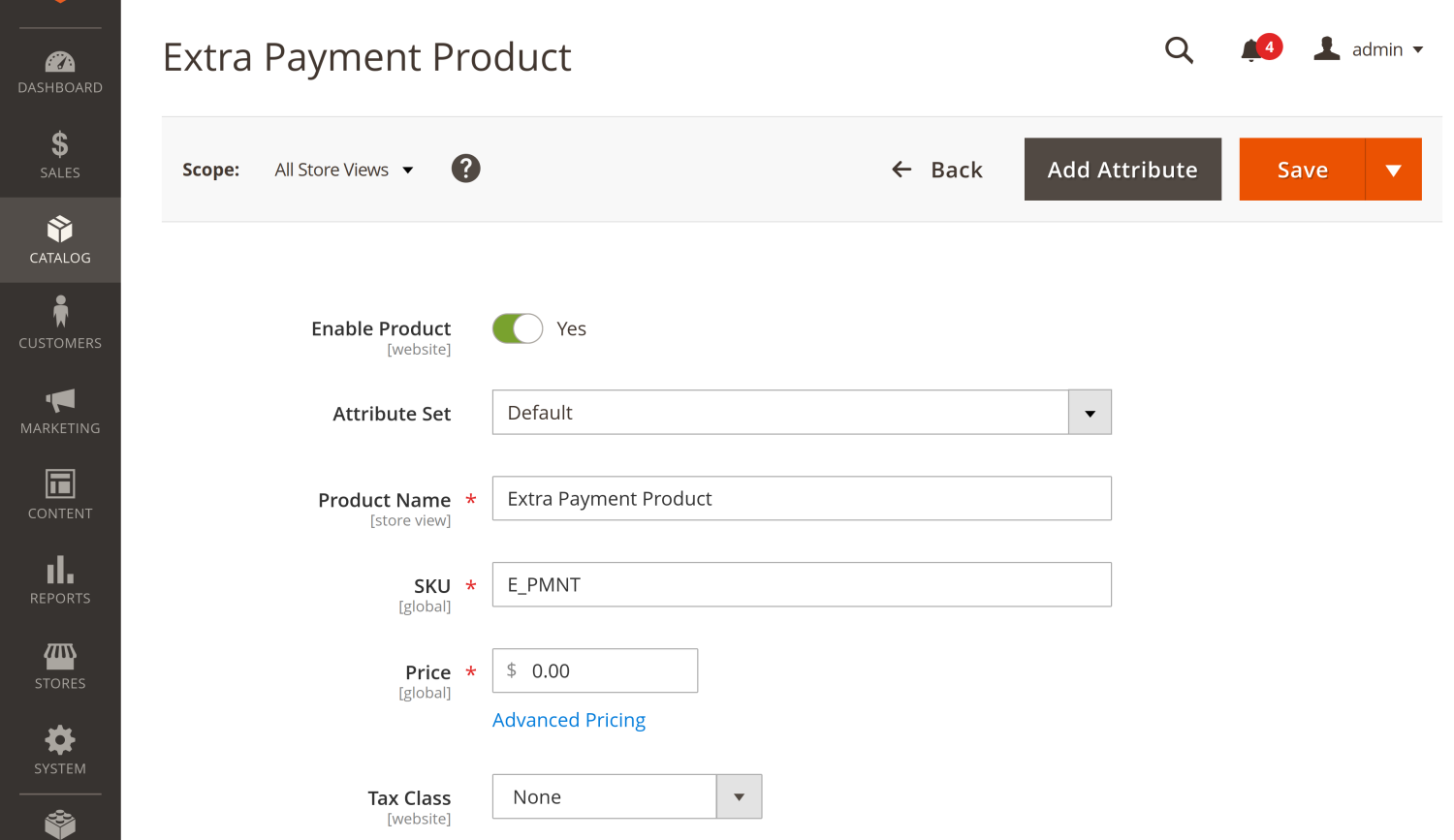 The virtual product provided by the extension is available in the product catalog of a store, and you can find it by SKU E_PMNT.
Since every extra payment is basically a purchase of the E_PMNT product, it receives a standard order number, and becomes available in the orders tab of a Magento shop. Therefore, extra payments can be included into reports and analytics tools used in your store.
Full information on extra payments
Store admins can easily monitor issued extra payments for any order on the view page of the particular order.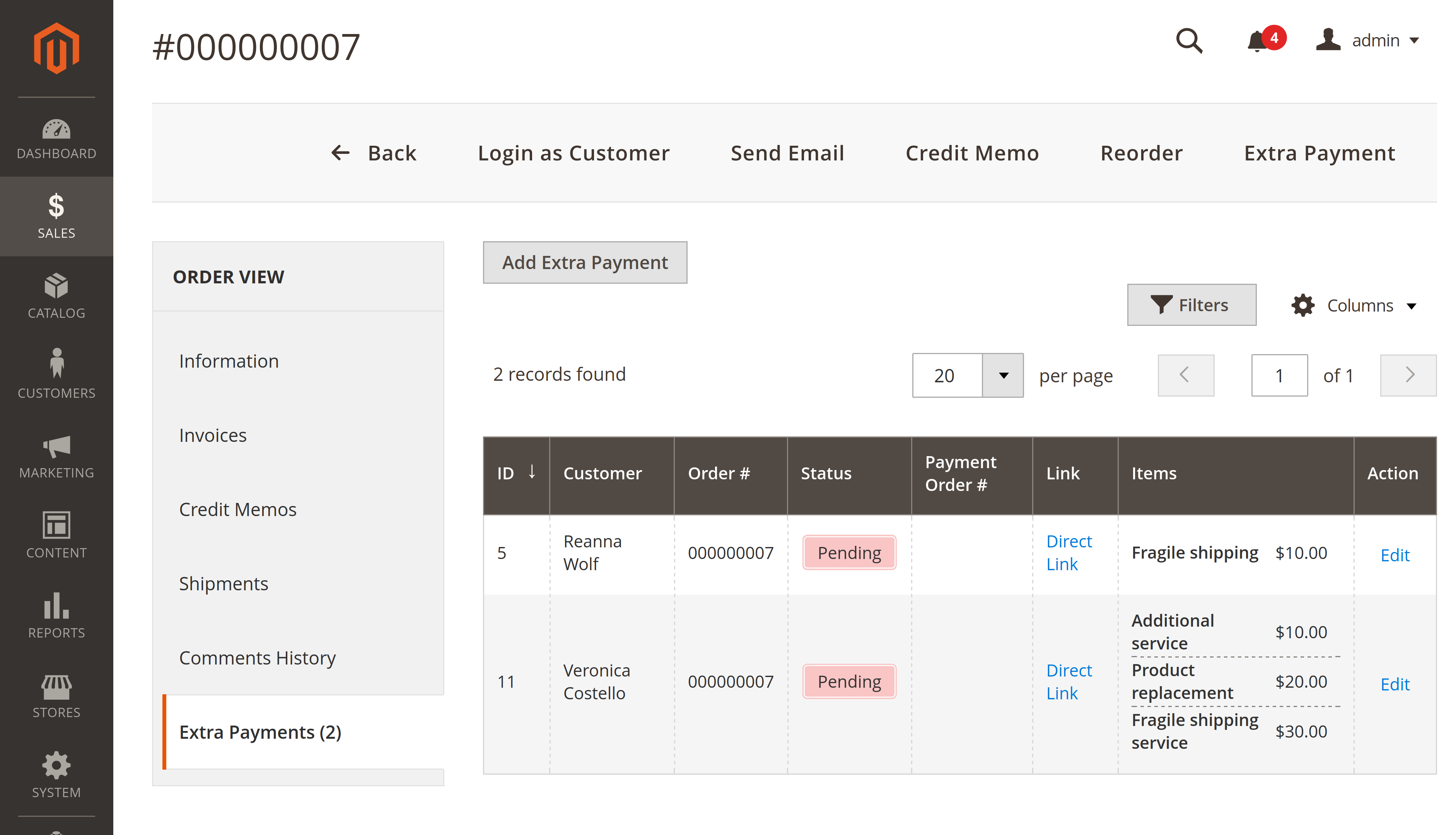 Alternatively, store admins can check on all extra payments of a particular customer by visiting the customer information page.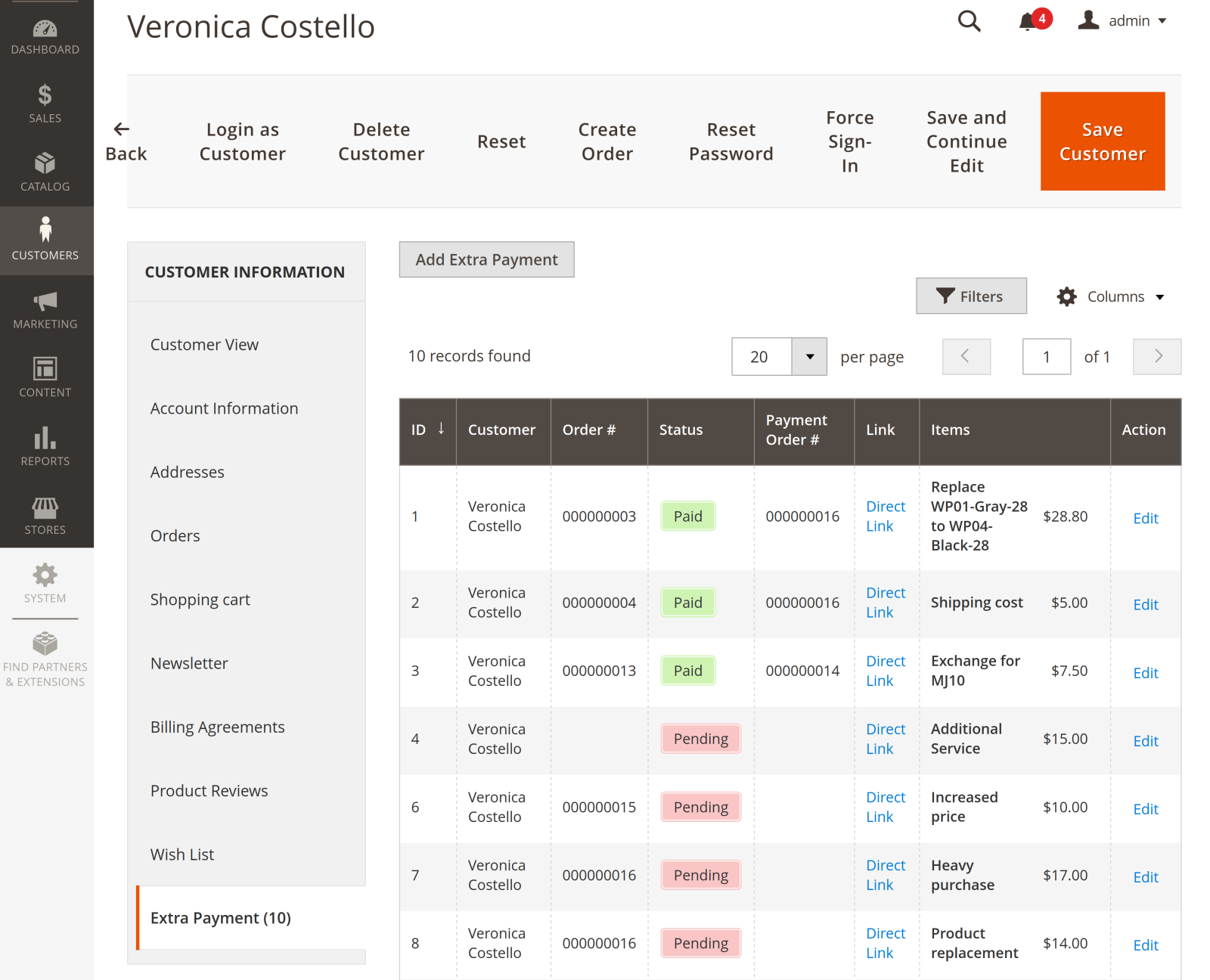 The same result can be achieved by using a filter option on the Extra Payments tab. Store admins can simply filter the grid by the customer name, or order number.
What problems the module solves
Satisfy the raised demand on additional services
Customers may not be satisfied by simply buying the product; they may want an additional service on their purchase. It can be a special packaging, extra protection during shipping, insurance on a force majeure situation, simplified product return and replacement, etc.
The Extra Payments module is a tool for a Magento 2 store to implement a convenient system for charging customers for the additional services they may request on their purchase.
Satisfying the demand on additional services, a store may increase customer loyalty, and boost its revenue.
Transparent extra payments
Each issued extra payment is bonded to a specific customer, or their initial purchase. Customers can view their extra payments in their accounts, and be sure that they've paid exactly what they intended to.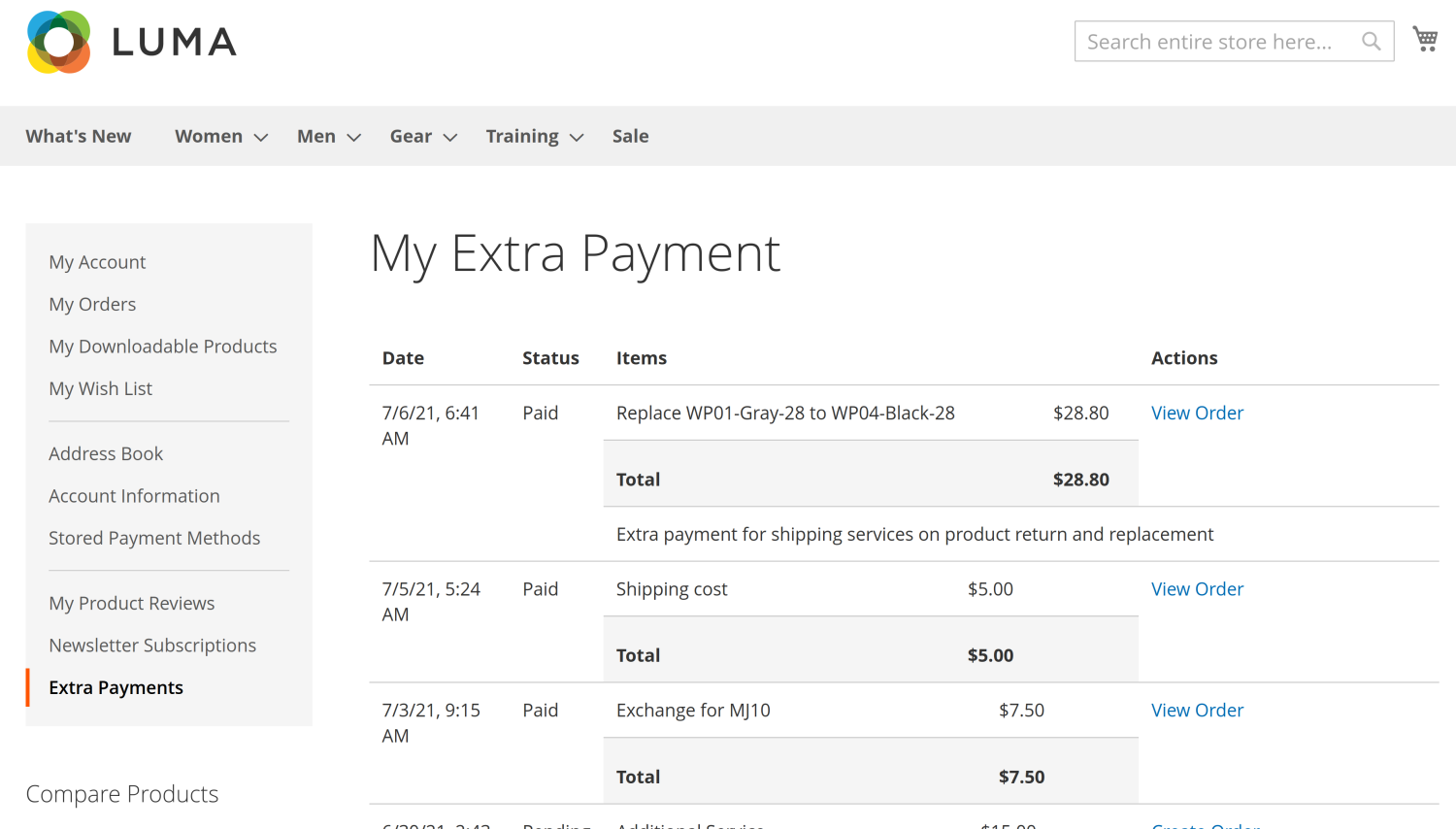 Our module shows customers detailed information on each item of the extra payment.
The extension also shows a direct link to the extra payment order so the customer can get full information on the extra payment, including its use for a shipping address, and payment method.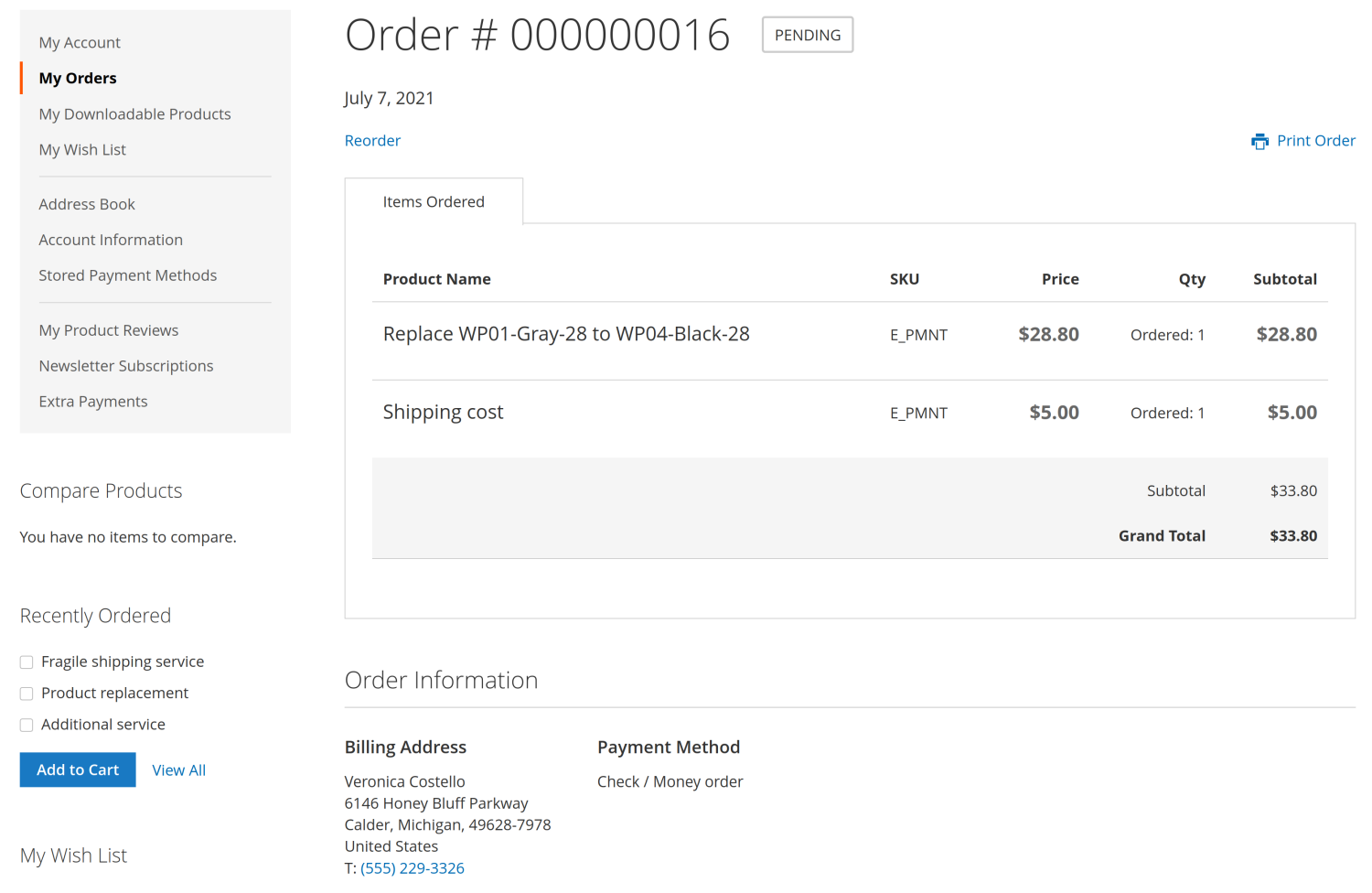 Additionally, our module provides a field for an informational note to highlight the auxiliary details of the extra payment.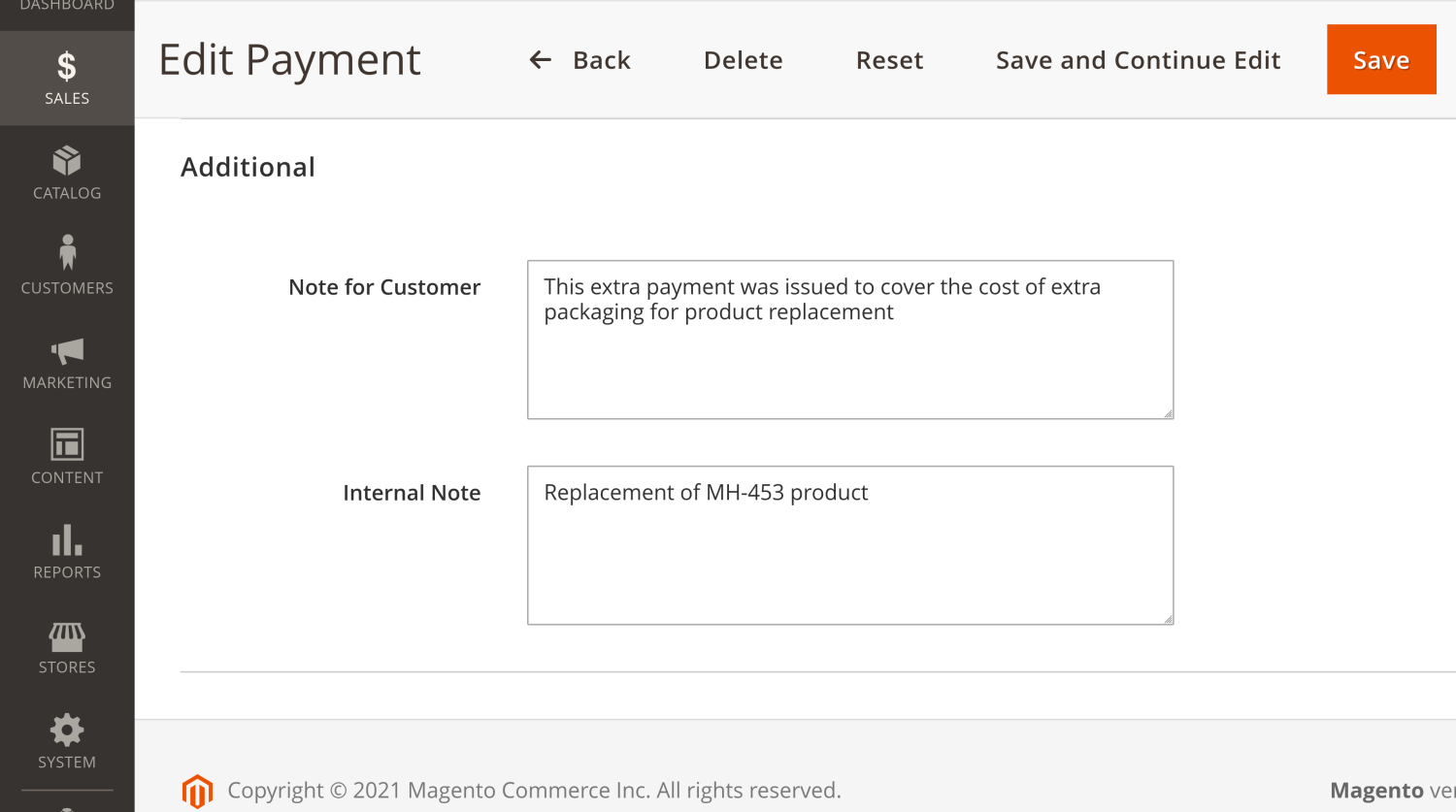 To each issued extra payment, store admins can add two types of an informational note: one to be displayed on the store frontend in the customer's account, and the other - for internal view in the Magento backend admin panel.
Extra payments support for guest customers
A lot of customers can make purchases in your store without an account, and with our module, an eshop can easily provide additional services for them while charging extra fee with similar convenience and ease as for logged-in customers.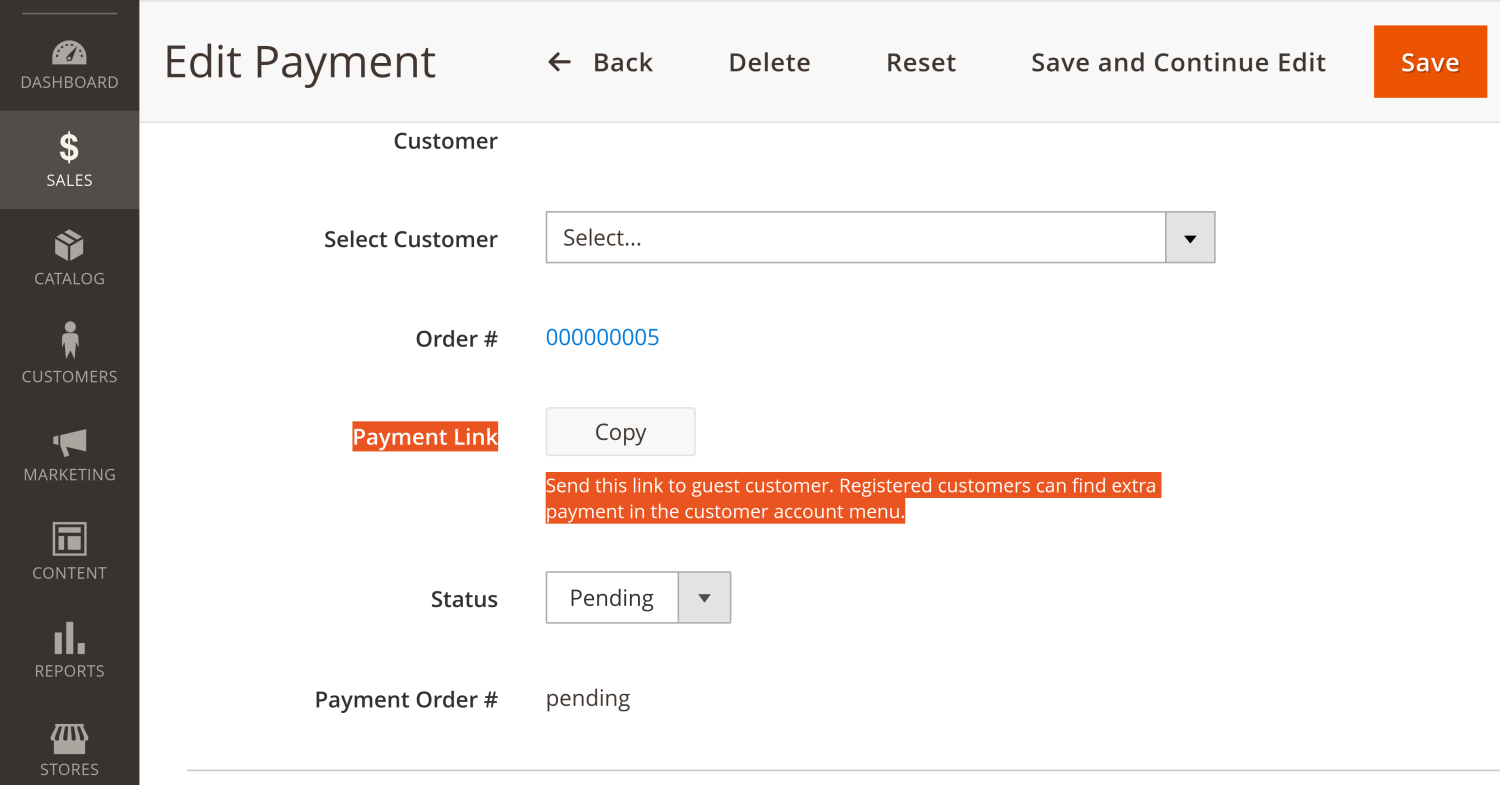 Allowing extra payments for users without an account could become a significant commercial advantage of your store and boost your overall revenue. This reflects the fact that nearly 23% of users abandon their shopping cart when they are forced to create an account in order to finish a purchase.
A store admin can issue an extra payment for a particular order without obligatory specifications from the customer. The Extra Payment module will generate a link that can be sent to the customer in guest mode through any available channel: email, messengers, social media, etc.
Freedom of payment methods
Your store can make extra payments even more convenient to customers. Our module provides full freedom on the payment method for the issued extra payment.
A customer may use an existing payment method that is already set up in his or her account to get additional assurance for an error-free transaction, since the correctness of the payment information had already been checked during his or her initial purchase.
Alternatively, a customer can choose another payment method that may be more suitable for him or her with regards to covering the particular extra payment.
Conducting extra payments in-store also allows for store admins to have all information on payment methods chosen by a customer.
They may verify that the chosen method, indeed, provides optimal conditions for extra payments, or advise a more suitable payment method that the customer may not be aware of.
Additionally, conducting extra payments in-store allows you to use standard Magento discount codes, which can further increase customers satisfaction and lead to the increased number of purchases made by him or her.
Summary
Customers love when business responds to their needs and provides them additional convenience with extra services. They are willing to pay for such extra care, and it is up to the store to deliver a system that provides simple charging for them.
While improving the shopping experience for customers, the Extra Payment extension gives store admins a powerful tool to easily issue extra payments, and track their statuses.
Each extra payment has a current status, which automatically changes when the customer submits funds towards it. Store admins can track extra payments for a specific customer, or on orders to which the extra payments were first issued.
Our module makes issued extra payments fully compatible with Magento reporting system, so they can be included in sales reports and analyzed via the analytic software already used in a store.
With the Extra Payment extension, you can provide better service to your customers, gain their loyalty and increase your profits.