The questions above are the basics for storeowners who want to start driving more sales through incentivising the customers. The tricky part is, there is one more important question to be asked.
1.  Do I actually need discounts at my store?
The answer to this question may be different depending on what your goals are, as there is a set of aims discounts are suitable for and the list of things they are not.
Discounts work well for:
Short-term sales driving
Getting rid of overwhelmed stocks
Returning customer loyalty increase
New customers attraction.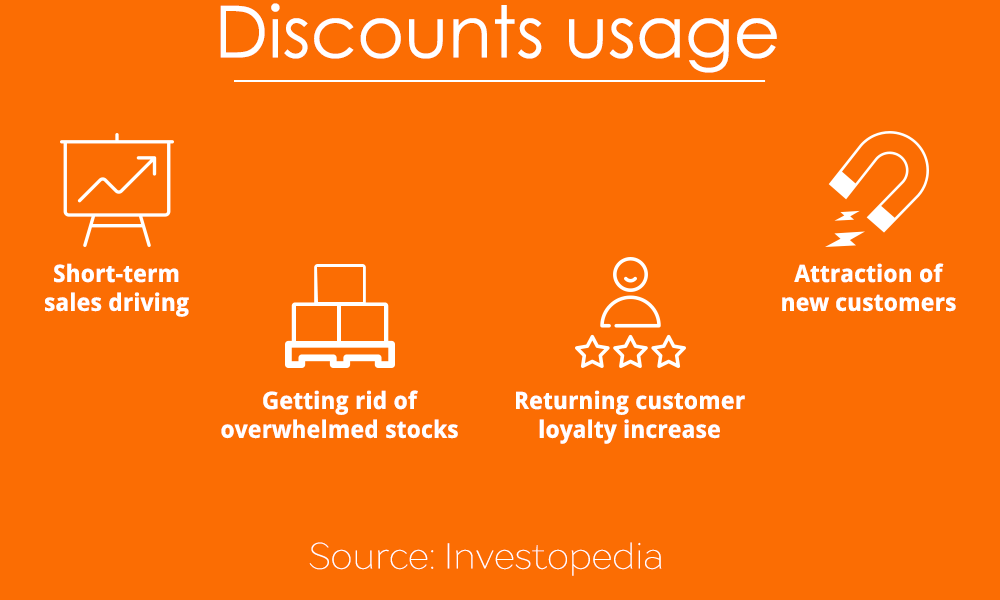 In case you are willing to hit some of these goals ? awesome, feel free to start setting up your discount model.
On the other hand, there is set of reasons you should be extremely careful with discounts usage:
Brand devaluation. Customers often get an assumption in case you are using discounts, your business is in trouble as you incentivise them for a purchase.
Customers conditioning. In case you are launching discount campaigns often, your constant customers will get conditioned ? which is rational ? and will wait for sales period to buy a product. Sunil Gupta and Lee G. Cooper, in their "The Discounting of Discounts and Promotion Thresholds" research, state that "constant discounting leads to conditioning of the customers and shift of perception of what vendor offers. Customers believe that offered discount still keeps the margin of the vendor way higher than stated and cut the rates of offered discounts up to 10%".
Misfocus of Marketing department. Often ecommerce store owners push their marketers to launch more sales to incentivise customers. As a result whole strategy becomes misplaced with "holidays newsletter from specific company". Discounts are important, but they are just an element of the Marketing strategy, specifically ? Pricing strategy.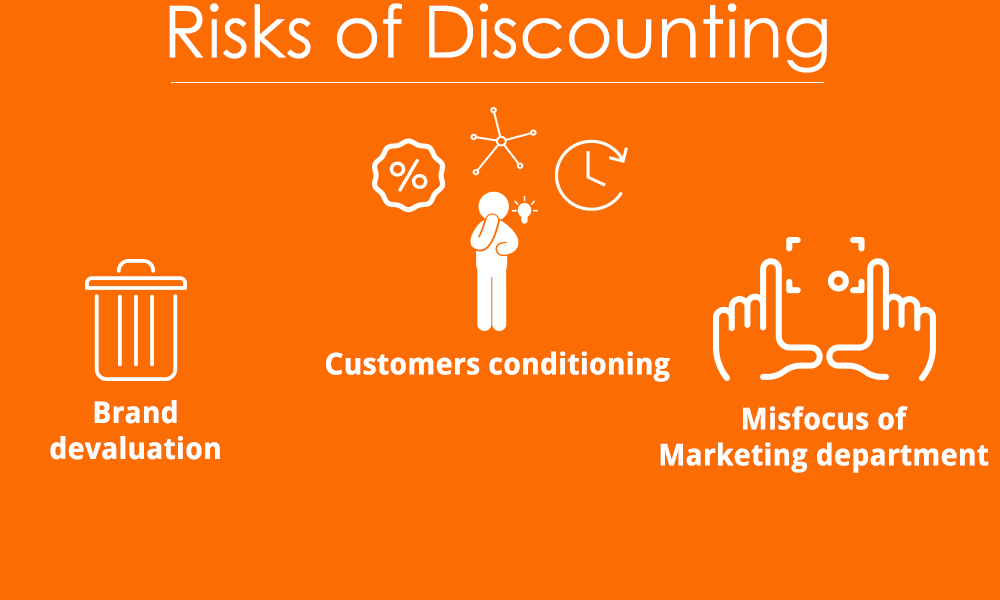 Short term sales driving
Oh yes, that is the field they are insanely good at. At least for some time. Why is it so? Users got conditioned ? they know they can expect a sale so why to pay more? Absolutely rational, I think. Than how can we avoid this issue? There's gotta be a way, right? Here you are ? a set of tips:
Craft campaigns around occasions ? not the other way round.
Avoid building the routine. Leave a sense of unexpected mystery for your customers. Otherwise they might get used to it and only buy special offers. Expecting extra-special sales.
The discounts usage should be tailored to your whole monetization strategy.
What about the results of such campaigns? Let's take a look at the case of Julep: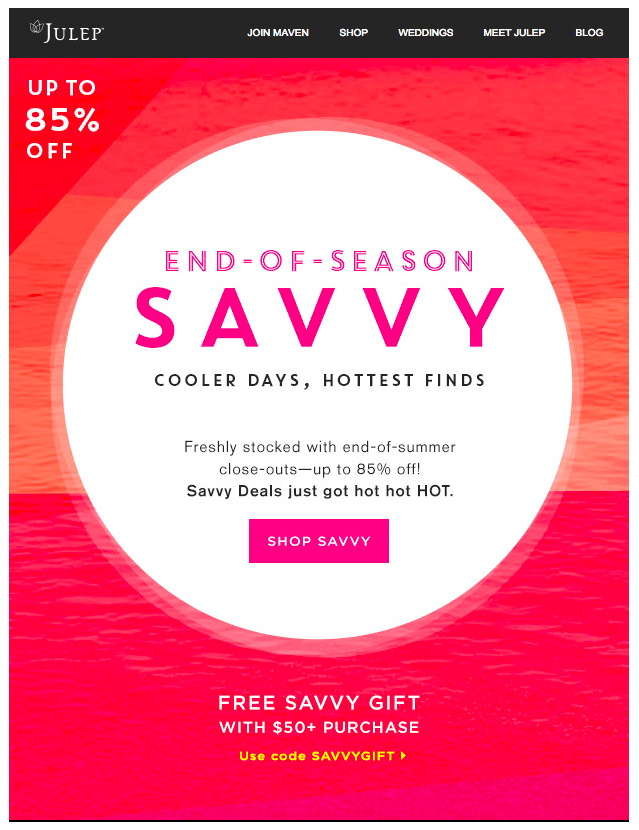 Image #N Juler End of season discount
This campaign was extremely successful ? I can't tell you more specific data due to commercial secret. What is special about this campaign?
Amount of discount? Well, it is impressive, but that's not all. Such a generous discount can turn out in the huge loss in case campaign isn't executed ideally accurate. Also, you should mind the industry. Juler is clothes retailer, and the clothes are seasonal product. The products can't wait for the next summer as they will be outdated and cost less. What is more, they will occupy the places of winter ones so they have to be sold ? so, in simple words, by the end of the season the store wasn't losing anything even selling the products at this particular prices. Despite the fact you may think they are extraordinary low.
Free gift + discount combo? Still not all.
Absence of any other campaigns during the whole season ? that was main amplifier of the campaign.
What is the outcome? Amplify your marketing ideas by discounts. Place them into your strategy, but never let them take your strategy over.
2.  How to check whether campaign was successful or not?
Well, ROI calculation is pretty wide topic and I doubt there is more controversial aspect than sales campaign ROI estimation as there are lots of approaches of setting and using the discounts and also as the modeling of what-if-there-were-no-discount is only based on assumptions and expectations.
The classic marketing  ROI  is: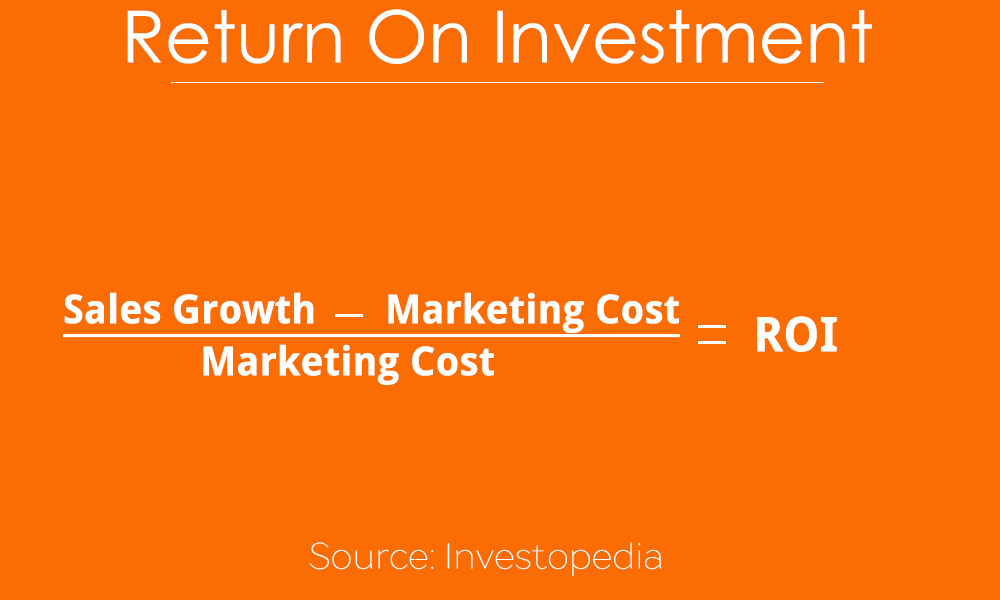 And this is the point where lots of Marketers got thinking their campaign made it and he/she may be proud of it. But the thing is, this formula is missing one important aspect ? the estimation of constant, organic sales growth. So the complete formula for discount campaign estimation looks like that: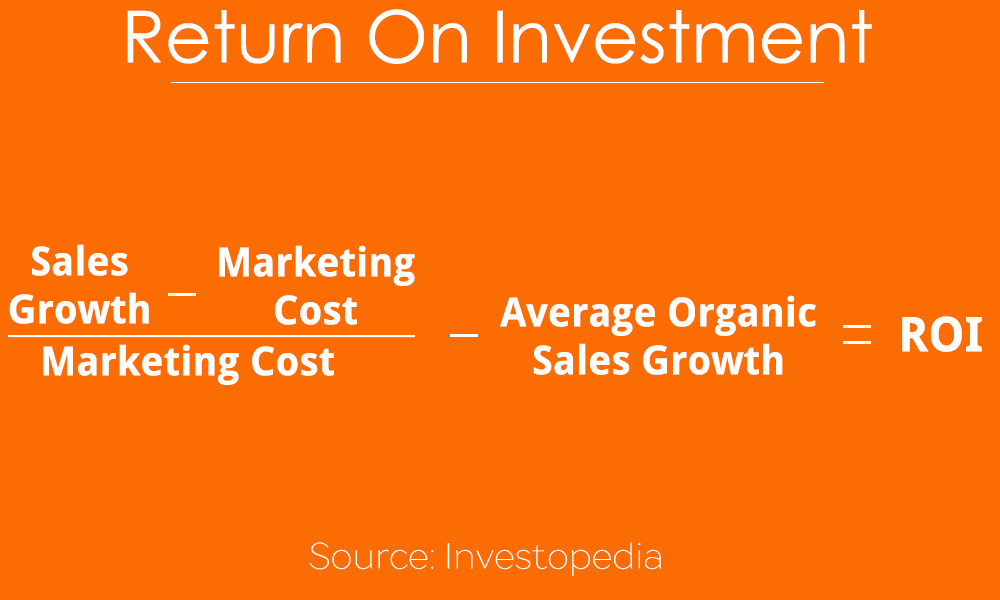 In case you want to go deeper into influence of the campaign, I suggest you keeping a scoreboard of the several indicators that define the overall state of your ecommerce business:
Items per order;
Average Order Value (one of the reasons you need it);
Conversion Rate;
New Visitor Conversion Rate;
Shopping Cart Sessions;
Abandonment Rate;
Average Session Length;
Pages Per Session;
Product Views per Session;
Bounce Rate.
Don't hesitate to keep track of your Marketing successes and failures ? this helps you outline what do you need to change.
3.  How do I set up discount in Magento 2?
Magento 2 offers two options of setting up the discounts: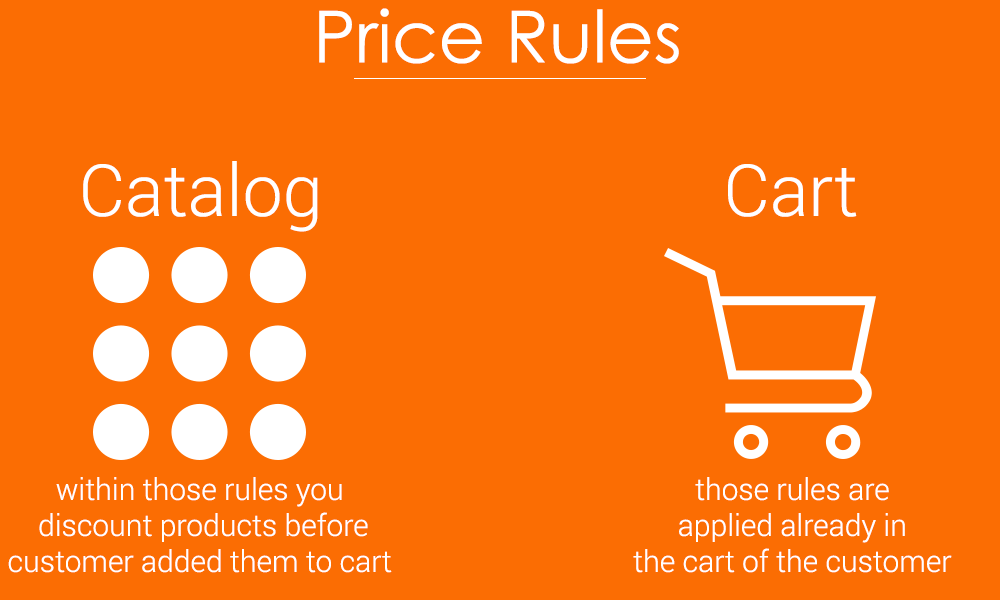 The difference in setting up is minimal, so we will guide you through setting up the Cart Price Rules.
Both Price Rules of Magento 2 options can be found in Marketing tab of the admin tool:
After you went to Promotions -> Cart Price Rules -> Add New Rule, we will have to set up the Rule Information data:
Rule Information
This submenu allows you to:
set up the backend name for the rule. Tip: it's better to mention the name of the campaign, discount and the group of people you are addressing to ? in case you have segmented list of customers.
choose your customer segments. In other words, this Rule can be exclusive for some of your returning customers, for example, or the special offer for newcomers.
turn "on/off" your Rule. In other words, you may prepare Rules in advance.
apply your Rule to multiple Stores you have.
place some hints about details of the Rule you are applying in case you want to.
Proceeding with Rules Information:
indicate whether your campaign will be coupon-based or not. Mostly used to estimate some specific channel impact on the sales. In case you decide to have coupon-based campaign state the special code to enter.
in Magento 2 admin tool, you can also limit the number of uses per coupon indicates how many times one specific user can use the coupon. Commonly used for first-purchase-special-offers.
in case you just want to get rid of some products at your stocks, you may limit the usage. Also may work as incentive to make purchase faster. But in case customer tried to use and found out he or she was late, that may end up in bad user experience and customer loss. Use carefully.
for simultaneous campaigns without having cross-effects, Magento 2 offers an option of Priority set up for campaigns.
you can make your campaign posted in RSS Feed straight from the backend discount set up. ? of course, time limitations.
Actions
The Actions tab allows us to configure the discount type, choosing among 4 options:
Percent of product price discount.
Fixed amount discount.
Fixed amount discount for whole cart.
Buy X get Y free (discount amount is Y).
After choosing the appropriate discount type, you should set the Disсount amount ?  and shipment details ? whether you want it to be free or with discount applied.
Labels
In this submenu you can pick the labels for your campaign.
Conditions
The category for storeowners to tailor discount type to their needs ? in case you want to make it more specific than the basic options Magento 2 offers.
We're done with the Conditions, congratulations!
SUMMARY
The discounts are good when it comes to short term sales driving, but mind the constant sales growth.
Always remember discounts should complement pricing strategy, not replace it.
Avoid conditioning of the customers! Make each new sale unique and unexpected, preferably tailored to special occasions or events.