However, you should know which shopping engine is the best for your eСommerce. Choosing the best Shopping Engine is a very important decision for every eСommerce runner who is looking for a way to increase search rankings and online sales. Quality shopping engine is extremely crucial for the success of a Magento website: it can attract new customers, increase visibility and boost sales. There is a broad assortment of Comparison Shopping Engines for the Magento based estore on the market nowadays, but which one is the best and what are the criteria?
I conducted a study and ranked shopping engines for you based on the major metrics:
Revenue
Traffic
Cost of Sale (COS)
Conversion Rate
Average CPC
Merchant Response Ratings
Merchant Tools
Online merchants should make the most of this data and modify their marketing budget in accordance. The final goal is to increase the sales and product exposure on sites.
Here is out list of the industry's top 5 comparison shopping engines (CSE) for Magento based online merchants. All you need is to create feed file and to publish your products on your favorite platform.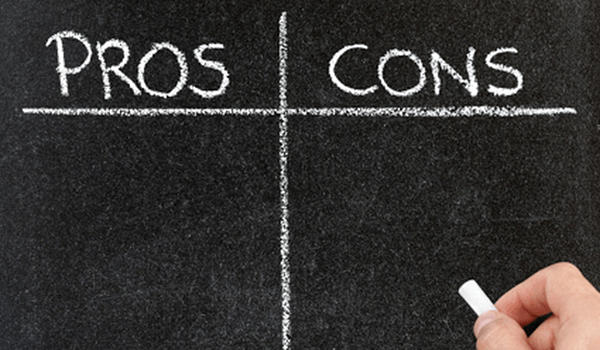 1. Google Product Listing Ads
Google Product Search has stolen the top spot on the list shortly once it turned into the paid Google Product Listing Ads / Google Shopping program. It has stayed on top ever since, nearly in every noteworthy ecommerce metric. The constant increase in overall traffic only makes its ranking higher and better.
Pros:
One of the greatest features of Google Product Listing Ads is that it has managed to maintain the lowest cost of sale while generating the most revenue and traffic compared to other search engines.
Probably the most favorite advantage for ecommerce merchants is that they can manually upload feeds or use an FTP to upload in bulk.
Google's Merchant Center and Google's AdWords ? these are the two platforms that utilize Google Shopping Engine. Merchant Center is used for managing products, while AdWords is for managing Product Listing Ads (PLAs), setting daily budget and adjusting bids. This makes your ads visible in both, Google shopping site and regular search result.
Google Shopping is available in various countries: UK, France, Spain, Italy, Brazil, Netherlands, Japan, Australia, Germany and Switzerland.
There is no minimum bid for Google Product Listing Ads.
Google Shopping Engine has a 21% higher click-through rate than text ads.
It allows merchants to attach a marketing message, for example "Free shipping on orders over $30".
Cons:
The 53% increase in CPCs rates since last year
Strict rules on data quality; if not followed properly, may lead to account suspension.
Tip: When using Google Product Listing Ads, it is recommended to avoid watermarked images, uppercase products titles and product descriptions including "free shipping".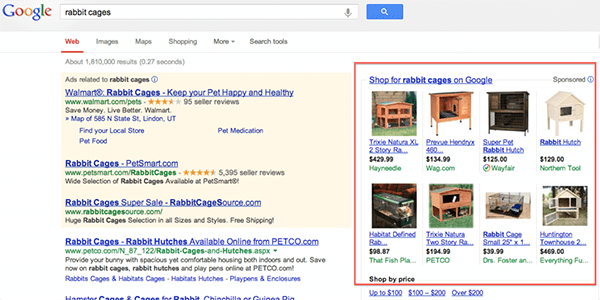 2. Amazon Product Ads
Amazon Product Ads is yet another way you can use Amazon to reach out to 44 million customers each month in various places. Your products will appear in Search and Browse, Detail Page, Buy Box, Tower Ads. This is a great option! The process of displaying your ads on Amazon Product Ads is quite easy. All you need to do is set up an account on Seller Central and set a daily budget and minimum bids.
Pros:
Amazon Product Ads is available for UK merchants as well.
Help merchants with bidding wisely by providing suggested bids.
More product listings allowed than on Amazon Marketplace.
Products are divided according to product categories and three different price ranges for an easier bidding system.
When signing up new users of Amazon Product Ads can get $75 in free clicks.
Shoppers are linked to the merchant's external website when making a transaction on Amazon Product Ads. This is very useful for those retailers that already have listings on Marketplace; they can list on Amazon without the need to subscribe to Marketplace program.
Amazon Product Ads allows merchants to use up to 5 keywords that best describes the product. This increases visibility and the number of the most relevant customers reached.
Cons:
Amazon Product Ads has stricter content conditions than Amazon Marketplace.
It decides whether the ad placement is All or Targeted type automatically.
Merchants can not control to which categories their products are submitted.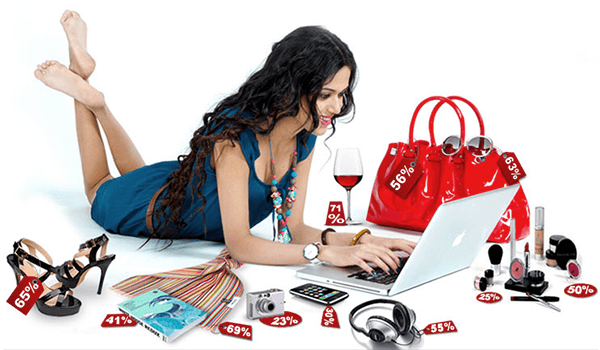 3. Shopping.com
EBay commerce network also offers a shopping engine for Magento based stores. Shopping.com reaches about 8 million online purchases monthly. It offers targeted ad placement and works with such websites as Bing and TheFind. If online merchant chooses to advertise his products on Shopping.com engine, all details including title, image, shipping info, price, product ratings and reviews will be displayed to clients.
Pros:
Shopping.com offers free optimization tools like Survey tool and ROI tracker (measures conversions and performance).
The competitors' top bids are displayed for the merchants.
It is available for merchants in UK, Germany, Australia and France.
It is based on a value-based pricing model (bids are modified according to the quality of traffic).
Shopping.com allows for bulk uploads via an FTP.
Cons:
It works on a minimum monthly budget. Merchant needs minimum of $100 to get started.
Promotional marketing messages are not allowed on Shopping.com.
Product level bidding is also not allowed.
Credit cards are not allowed; hence, PayPal account is required for linking to automatic payment plan.
Tip: By signing up with Google AdWords merchants can get listed in the Shopping.com "Sponsored listings" section.
4. Nextag
Before Google Product Listing Ads took over the shopping engine market, Nextag used to be on top of the paid shopping engines. With the highest amount of revenue and traffic reported in the beginning of 2013, Nextag managed to achieve third position for the lowest cost of sale for merchants. Every month there are approximately 30 million visitors. Nextag is very convenient as it allows various kinds of listings including products, real estate, event tickets, travel plans, coupons, etc. A monthly budget and minimum bid for every category is all that a merchant need to list his ads on Nextag.
Pros:
Nextag is available in Spain, Germany, Canada, Australia, Japan, Italy and France.
The advanced interface gives merchants an option to create complex shipping rules.
Merchants can increase credibility by collecting reviews from clients after the sales are completed.
It is easier to track conversion rates and sales by ROI Optimizer.
Nextag has a three traffic-attracting program that merchants can find quite useful. These are Merchant Logo, Display Rank and Marketing Message.
Requirement for Nextag listings are less strict than for most of the other shopping engines. This is rather important for those who are in the business of products containing adult content or other typically restricted items.
A nice CPC bidding model allows merchants to bid on brand, product or category level.
Nextag support bulk product imports.
By setting Maximum CPC bids on the best selling products merchants can beat their competition and get the highest rankings possible.
Cons:
Nextag has faster consumption of monthly budget.
Products are displayed according to bid ranking program. In other words, higher bid means better position.
Promotional marketing message is not free; it costs approximately $0.05 ? $0.10, depends on the category.
Qualified traffic views the products in an accelerated manner, rather than being spread across days or months.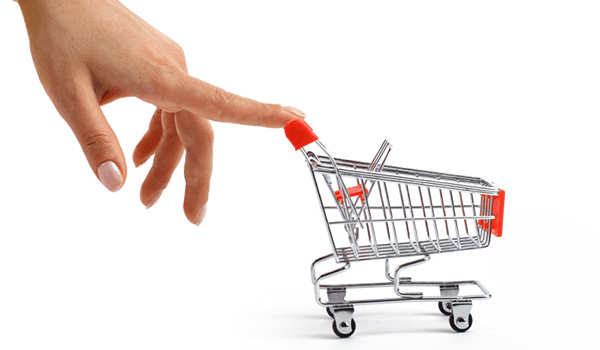 5. Pricegrabber
Pricegrabber is another paid shopping engine that is in our top 5 list. It is great for those who want to focus on boosting their business, as it offers various coupons, weekly specials, top searches, etc. There are 26 active users on Pricegrabber and in addition, it has partnership with Yahoo! Shopping. Monthly budget and minimum CPC for products is required to get started on Pricegrabber. By the end of the 2013, Pricegrabber managed to have one of the lowest costs of sale.
Pros:
Merchants can choose between three bidding source options ? bidding tool, bid via feed import, CPC rate card value
Pricegrabber is available in UK and Canada.
It allows to specifically target Spanish speaking clients.
It showcases featured products and category.
Merchants can submit same feed file as the one in the Google Product Listing Ads.
Pricegrabber offers various media options like Featured Merchant and Banner Placements.
There is no minimum CPC bidding model. Clients can actually bid as low as $0.01.
Merchants are allowed a bulk data feed upload through an FTP.
Cons:
Pricegrabber does not have an option to control daily budget.
The budget is consumed faster due to the accelerated display of products to qualified traffic. 
In order to have their logo displayed on ads, merchants have to pay minimum of $.10, in addition to minimum ad budget of $700.
There is no doubt that all 5 shopping engines mentioned in our articles are great; however, there are specific needs for every business. So, what you have to take away from this article is every single con and pro, scrutinize each Comparison shopping engine and choose the best one for the success of your Magento based eCommerce.
Fortunately, we at Mirasvit offer you, Magento store owners, a comfortable data feed solution that is very easy to use. You simply select the product and we do the rest to boost your success. We study your decisions and guide you based on the requirements. Our solution is Advanced Product Feeds ? data feed generator for CSEs to avoid any kind of complications.