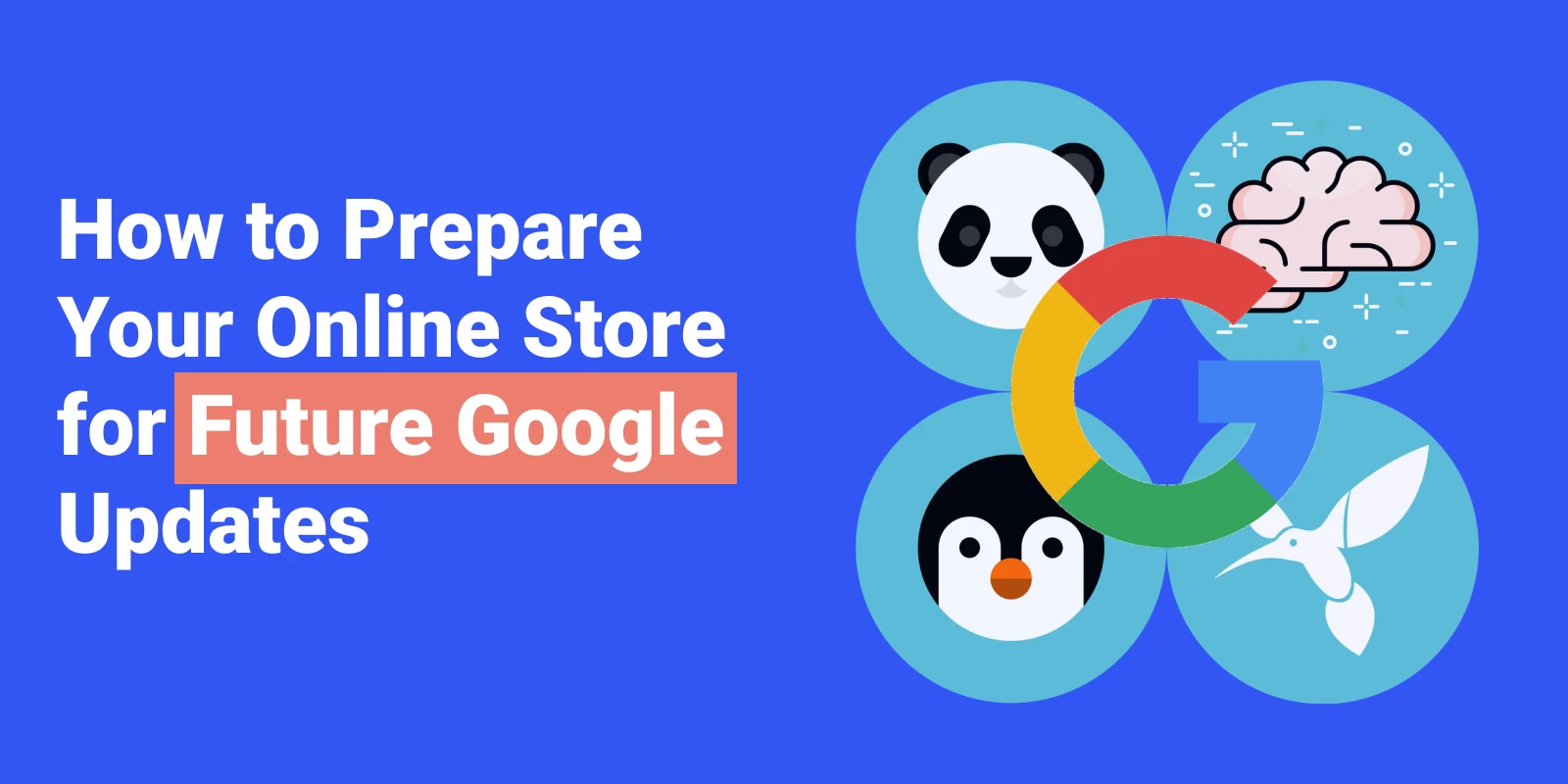 Google releases hundreds of updates every year. Any change in Google algorithms can affect your site's position in search results - even a tiny one.
It's nice if your site climbs higher, but what if it falls?
Even a minor drop in rankings might not just affect your income but even force you to close.
If you don't have a crystal ball, you won't be able to know the time, the content and the consequences of a new Google algorithm update. That said, there are easy-to-undertand guidelines you should follow in order to future-proof your SEO.
I'm going to go over them in this article:
Google Algorithm Updates Don't Change the Fundamentals
Google's main recommendation for handling its algorithm updates is simple: just do what you've been doing, it's likely that you don't have to change anything.
Don't be so quick to write that off. It's solid advice for several reasons:
There are a lot of factors that affect SEO. You can't tell if an algorithm update was the actual cause of your site's rank change, even if you can see a drop (or a rise) in traffic in Google Analytics right after an update.

Correlation isn't causation!

It's not just about your site, it's about relative quality and relevancy. Google updates content evaluation for a lot of sites at once.

These changes can lead to pages the engine considers under-rewarded to rise. The others, less relevant today, may get a penalty.

You have to make sure your content is as good as it used to be.

It could be a bug, not a feature. Everything might go back to normal very soon. Even Google isn't error-proof. Just look at what happened on August 11, 2020.
That said, you can carry on with what you've been doing only if what you've been doing is correct. Preparing for a new Google Algorithm update is a perfect opportunity to assess your site's SEO.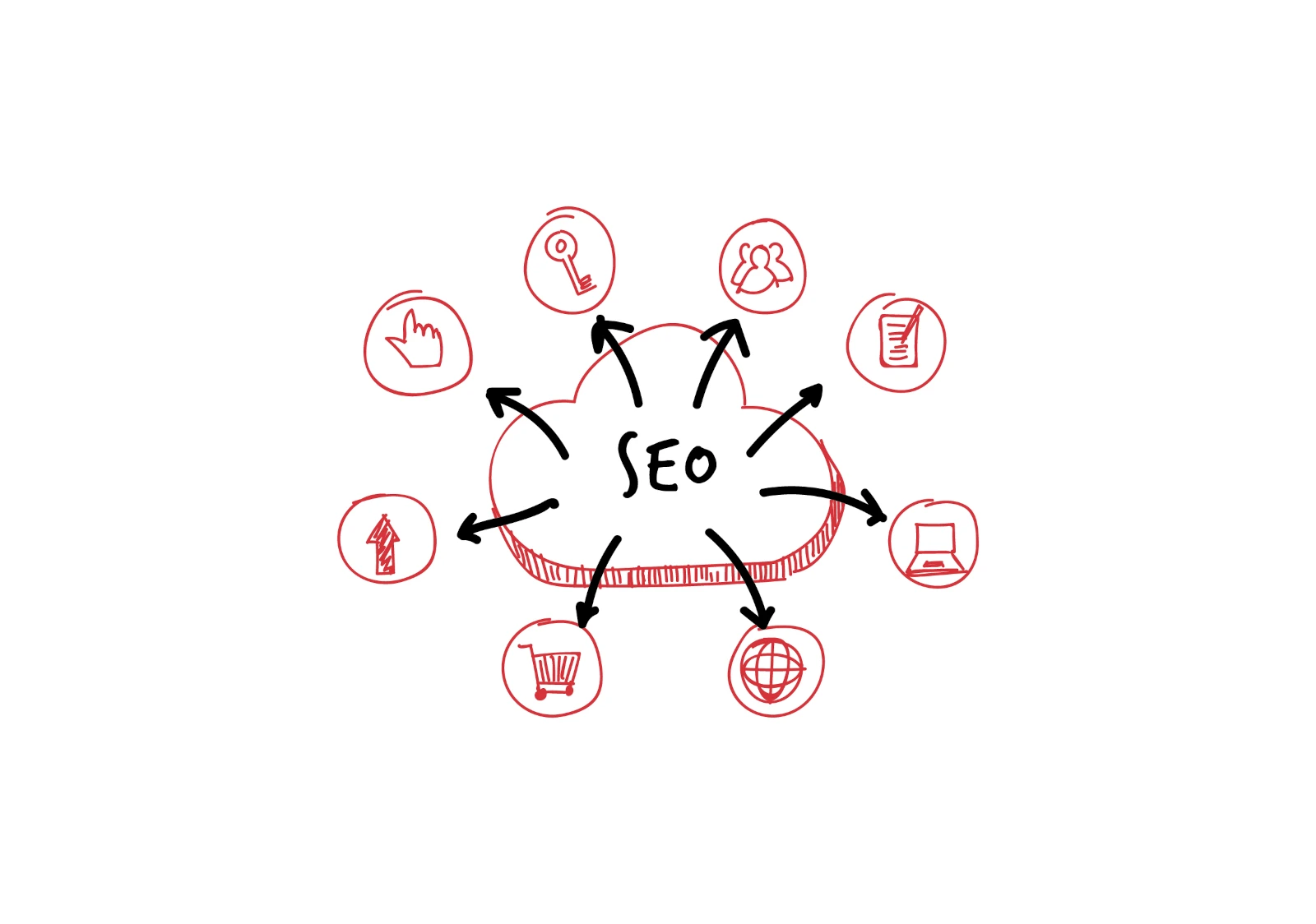 Here's what you should do first and foremost:
Don't Neglect Site Maintenance
I know that remedial work is as fun as watching paint dry. However, we do it for a reason.
First it's an incorrect meta tag, then it's a 404 error for a discontinued product, later there are duplicate URLs for three products. In the end your site is chock full of errors and its rankings plummet.
When was the last time you reviewed your site's health?
Recent Google algorithm updates are the least of your worries if your online store is poorly maintained. Use any SEO analyzer and get to fixing. Google Lighthouse, Ahrefs' Site Audit, Neil Patel's SEO Analyzer are all great, just to name a few.
Resolving these issues takes time, especially if you have a large site. However, we have a perfect solution for your Magento store.
Advanced SEO Suite module lets you automate meta tags, resolve duplicate content issues, and perform other remedial work quickly and easily.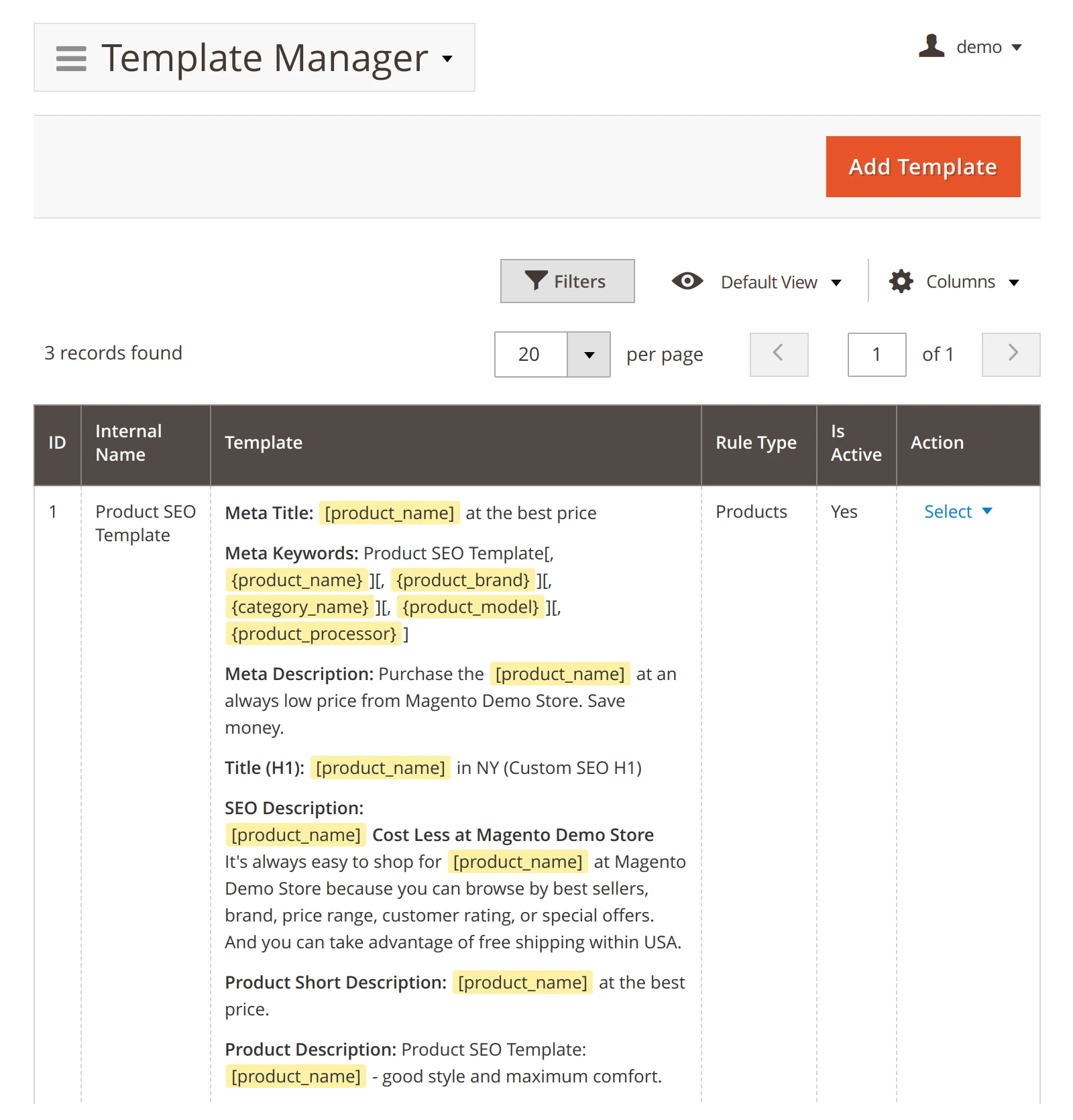 Make Sure You're Using the Best Tactics for Ecommerce
Make sure the weapons in your SEO arsenal are the most efficient for your business goals. When it comes to ecommerce, the most valuable ones are as follows:
Keyword optimization. Keywords aren't the alpha and omega anymore but they're still very valuable. Don't just go for the ones that sell, either. You'll see why below.
Cross-link your site and make sure the anchor text is relevant. Manual cross-linking takes a lot of time but Advanced SEO Suite lets you automate that, too. If you use Magento 1, you can also buy a standalone cross linking module.
Build external links. High authority is vital for SEO, so make sure to create a trusted backlink profile. Don't forget to purge the low-quality links while you're at it. They're just as bad as actual spam.
Add rich snippets. The more product information your site has in search results, the more attractive it becomes.
Add your site to Google My Business. This makes your online store much more trustworthy.
Export your products to Google Shopping. Not only does this make your products much easier to purchase but this feature also appears above both organic search results and context ads. You can use our Advanced Product Feeds module to generate a compatible feed hassle-free.
In addition, don't forget to check what your competitors are doing. Someone else's success or failure is a free experience for you.
Optimize the Site with Users in Mind
SEO is about bringing the best and the most relevant content to the users.
You achieve the best relevancy by optimizing keywords and improving your site's structure.
The best content for SEO has great quality, it loads quickly and it provides intuitive user experience:
You probably know how important high-quality content is for SEO so I'm not going to go into details here. Just keep in mind that content is a strategic investment. It takes even more time than other SEO strategies, but great text will definitely pay off in the long run.

Loading time is trickier.

While we do know that it affects SEO, measuring its impact is tough. Experts say that fast loading time is important but not vital.

However, the quicker the site, the better.

Make sure your site is at least in the yellow on PageSpeed Insights. We have a Google PageSpeed Optimizer module that'll improve loading time for you.

UX doesn't influence SEO directly.

However, Google checks how much time people spend on the site. If your store is confusing or it annoys them too much, chances are they're going to leave very quickly.

As such, you have to make sure your site is easy to navigate, it has clear CTAs and it doesn't have any intrusive pop-ups, especially on mobile.
Follow the Latest Google Algorithm Updates and Trends
You don't have google latest updates daily to have a high-ranking site. However, having a general idea where the things are going is invaluable if you want to climb to the top.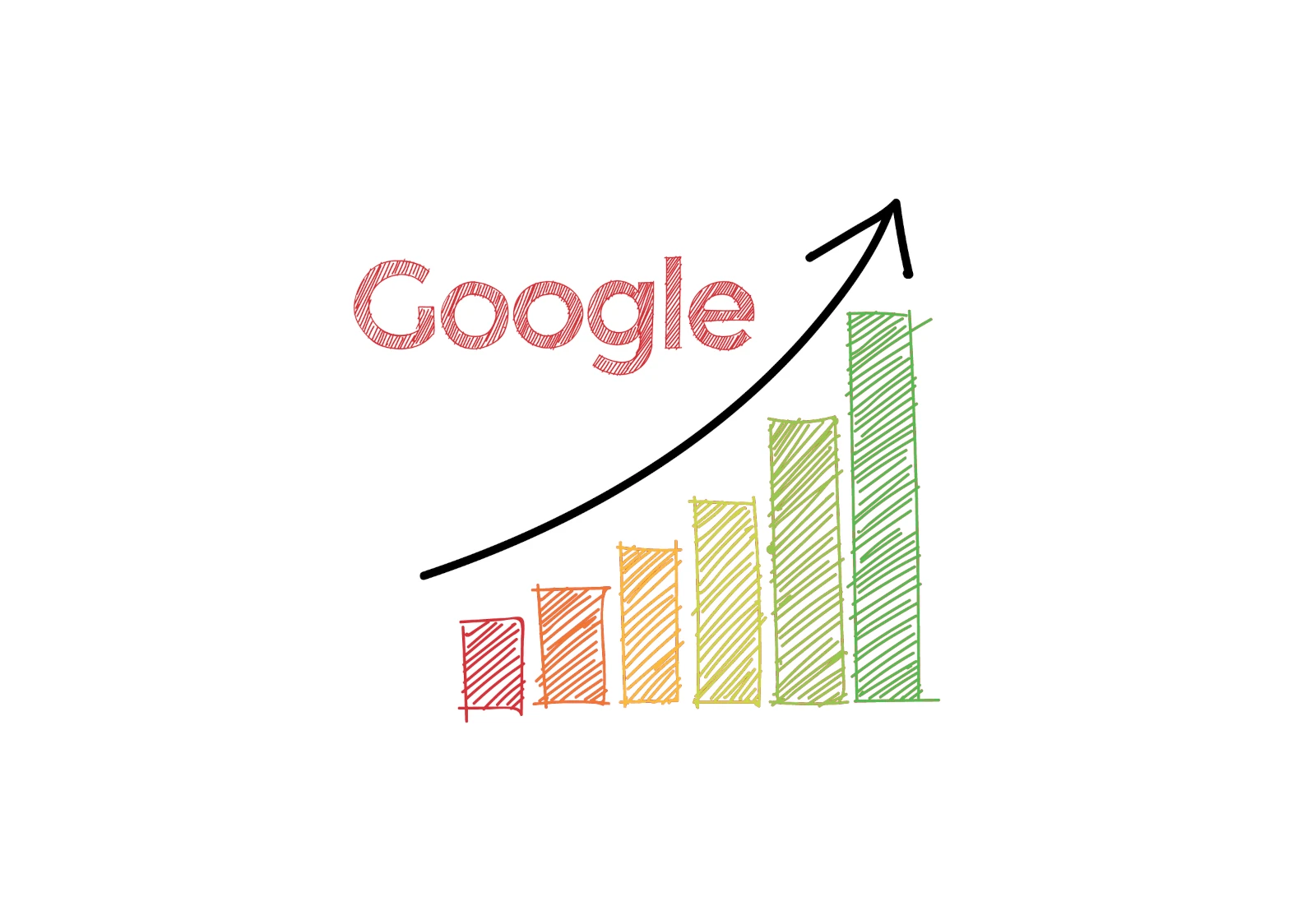 Read what the industry leaders think about updates. While we don't know what exactly each new Google algorithm update entails, there's enough data to take an educated guess.
MOZ's Google Algorithm Change section and Search Engine Journal are excellent resources to follow. That way you'll be able to stay on top of each update and adjust your store accordingly.
Don't be shy to use Google's own information, too. Its Webmaster Central Blog is where the company publishes all updates the company deems important for site owners.
In the meantime I can save you some time and tell you which SEO trends will be the most important in 2021:
Optimize your Store for Voice Search
Voice recognition isn't an unreliable mess it used to be anymore.
It actually works very well.
The amount of queries people tell instead of typing has been rising for a while. This trend shows no sign of stopping, so you have to adapt to it.
There are two aspects that make voice search unique:
Users' search queries are more conversational. They use a different vocabularly and sentence structure. You should add content with conversational style to your online store in order to accommodate for that.
Voice search queries are more question-like, so questions and answers are back in vogue. An FAQ section on your site should be a great help.
Go for Featured Snippets
Google can find the text snippet (or even a part of a video!) with a specific answer and add it directly to search results.
On the one hand, this means informational sites have a lot of problems.
On the other hand, your own store could get featured as the most accurate answer to the user's query.
Ecommerce sites don't have anything to lose, only to gain. Being featured makes your site look more trustworthy, increasing the traffic. Even if the user doesn't go there, they'll keep your brand in mind for the future.
Featured snippets provide an excellent business opportunity, so you should definitely capitalize on that. Google features snippets on its own but targeting informational keywords will definitely increase your chances of appearing at the top.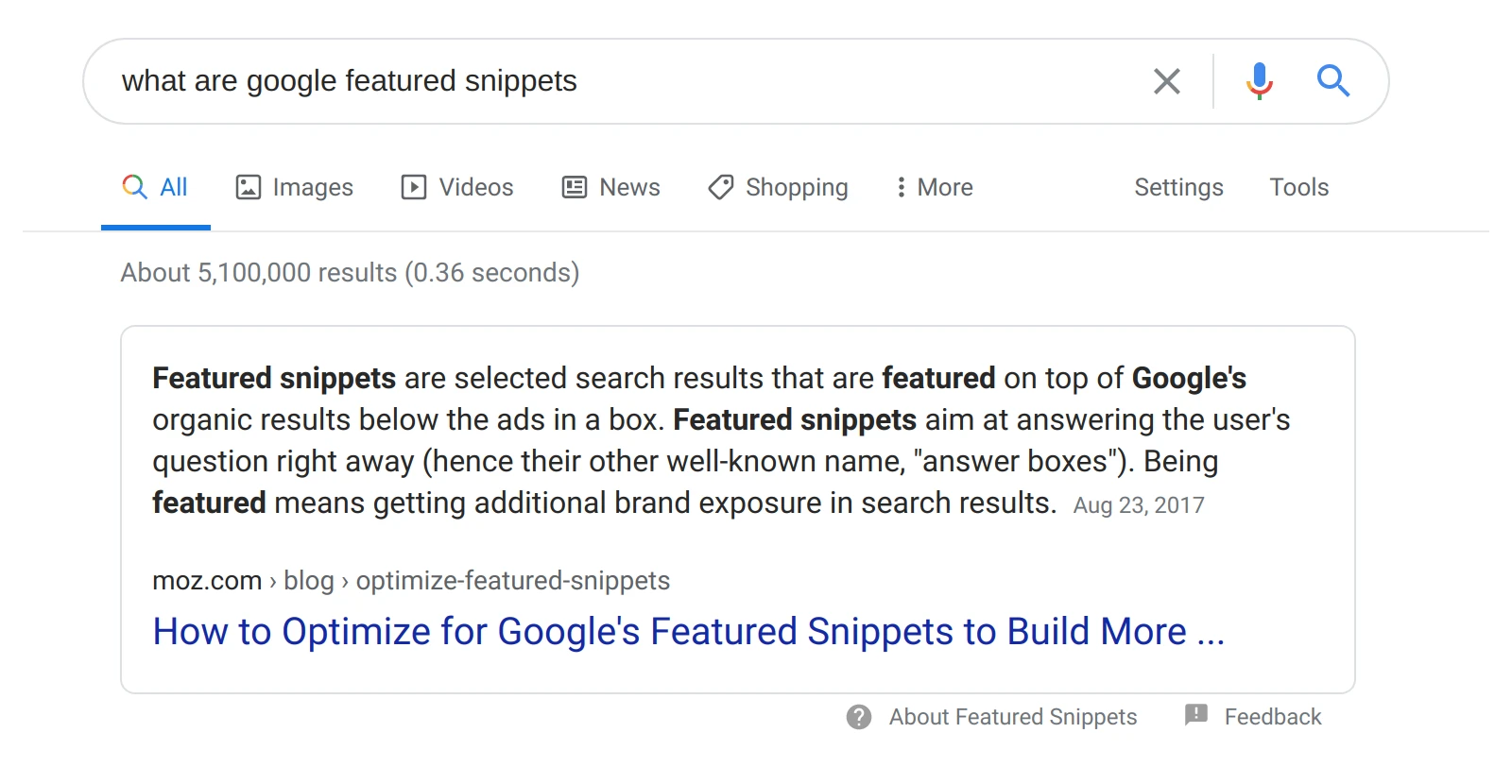 Rethink Your Targeting
Google is moving from taking each word at face value to understanding the meaning of the page from the context, just like real people do.
You probably know that you should write text for visitors, not crawlers, by now.
That said, latest Google algorithm has two significant implications:
Google recognizes more and more subtle queries so broader keywords aren't going to be nearly as valuable. However, the long tail will become even more important. Drill your data down and check what is relevant to your customers.
You have to understand the user's intent before you start writing. This is the most important for keyword research. They don't just have to have a high value and be close enough to your business. The page's entire content has to be as close as possible to what the user meant while typing the query.
Adapt to Google Algorithm Updates
Even if you follow the best SEO practices and future-proof your site, Google algorithm changes might still cause your site's ranking to drop for seemingly no reason.
Your site could get the most significant penalty out of all your competitors, too, especially if there was a minor update. Nobody has an insurance for that, yet these changes can drastically affect your revenue.
I can give you three ways to alleviate that:
Bite the Bullet
Sometimes Google will roll the updates back. Sometimes a new update will cause your site to rank higher than it used to. Yet sometimes your site will remain lower for years.
You should assume you can't reverse this change and adapt to it. That comes with the territory of your business depending on a search engine.
Always keep the possible rank drop in mind and prepare for the long haul: SEO rewards persistency. Go back to the drawing board and devise new strategies or hone your existing ones.
Diversify Your SEO Strategy
It's hard to tell what exactly affects your site's position on Google. It's even harder to tell what exactly caused Google to rank your site lower.
However, can you remember what they say about eggs and baskets? The more SEO strategies you go for, the slimmer are the chances of your site getting negatively affected by Google's algorithm updates.
Just make sure not to go for black hat SEO practices. They might work great in the short term but they will always end in a penalty for your site.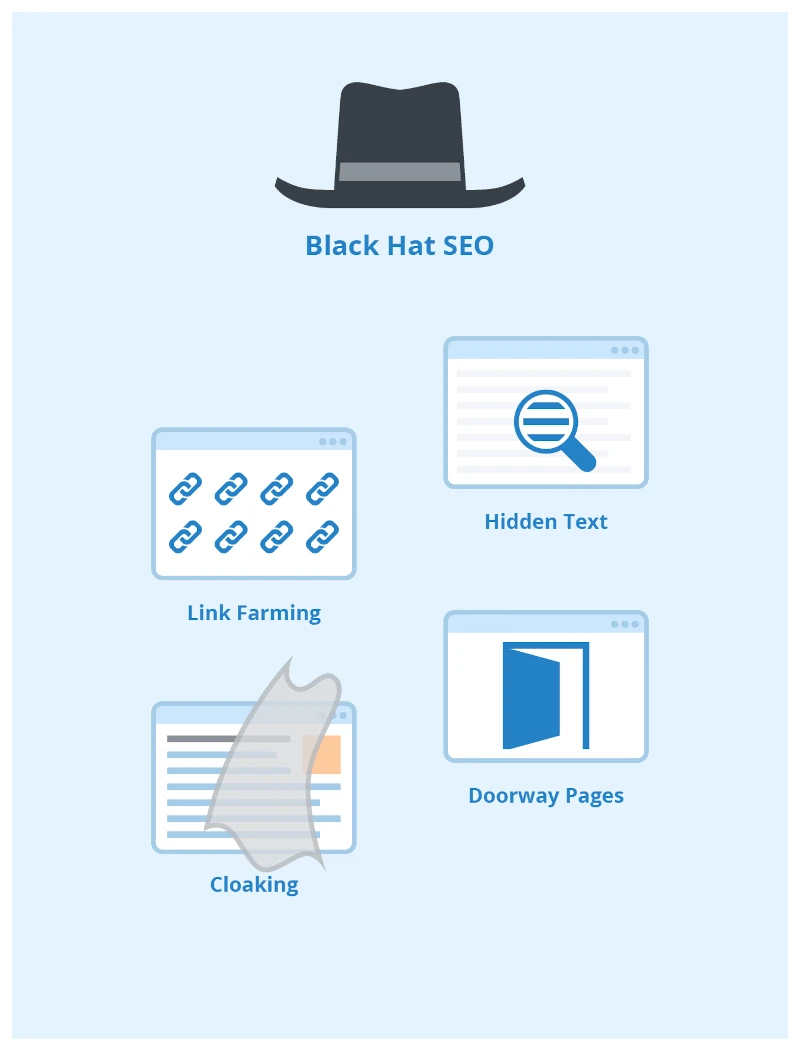 Look for More Traffic Sources
Diversification is the name of the game when it comes to traffic sources, too. Google might be the front page of the internet, but it's not the only page there. Here's what you should do:
Check how your site performs on other search engines, like Bing or Yandex. There might be a business opportunity without you knowing about it.

Expand to other platforms like Facebook or Instagram.

Millions of people use them for search and shopping instead of Google these days. It's an excellent business opportunity for you.

You can generate a product feed for Facebook, Instagram and other platforms with our Advanced Product Feeds module, so it's never been easier.

Add your site to a local business catalog. Emphasize your location in general. Just because you're online doesn't mean geographic benefits like store pickup, faster shipping and psychological identification don't apply to you. You get a reliable long tail out of that, too.

Don't forget about advertising in your quest for organic traffic. Ads will always be a way to grow your business, so don't overlook them.
Summary
In conclusion, there are three main strategies you should follow when preparing your online store for future Google updates.
Make sure your site already follows the best SEO practices.
Research the current and future trends and change your strategy accordingly.
Adapt to the changes if your site was hit by them and diversify your marketing in order to minimize the risks.
How do you future-proof your online store's SEO? Which trends do you think are going to be the most important in 2021? Please let me know in the comments!