We have announced the release of Full Page Cache.
What is Full Page Cache?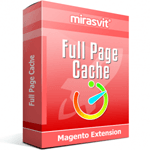 Full Page Cache extension – is the best solution for Magento store that significantly speeds up page load time, reduces the load on the server, improves website ranking and remarkably increases sales conversion. An extension that directly affects sales conversion and successfully generate the revenue. Must have Magento extension for every magento e-store.
A new version of Advanced Product Feeds 1.1.2 has just been released.
What is Advanced Product Feeds?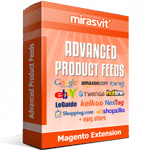 Advanced Product Feeds – this extension provides you with a great tool to automatically generate the products feed for all common comparison shopping engines such us Google Product Search, Shopping.com, Twenga.co.uk, etc. Your products publication on comparison shopping engines allows you to attract more new buyers to your Magento store. 
What's new? Category mapping. Added ability to mapping categories. This feature greatly accelerate work on affixing an appropriate category the to the product (Google Shopping Taxonomy). It means, that it is enough to put an accordance between the current shop categories and service categories.
Upgrading Reports.
Changed the output of diagrams clicks / orders (the chart itself is changed). Visually improved.
The ability to filter products by the image presence.
The ability to stop the generation. The ability to stop running a feed.
The ability to stop the generation of store price.
The ability to mass status change.
The ability to display a list of products.
The ability to track clicks via Google Analytics.
The lead generation history is improved.
Key Improvement:
The indication of feed generation process is changed. Now you can see how many products have already passed a validation, how many products are generated, etc.
A new version of Fast Asynchronous Re-indexing 1.1.6 has just been released.
What is Fast Asynchronous Re-indexing?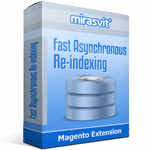 Fast Asynchronous Re-indexing – this extension allows you to easily and significantly speed up the administrative work of your store,reducing peak loads on the server. Allows you to speed up the products saving in a catalog and to reduce loads on server. It definitely helps to boost your Magento store administration performance. 
What's new? The new version is much more stable. Improved interface. Refactoring code. The errors in validation of products and categories index are fixed out .
Why do you need to Update extensions?
An extension update is essential, especially for those who care to keep their online store up-to-date with better performance and new functions and features.