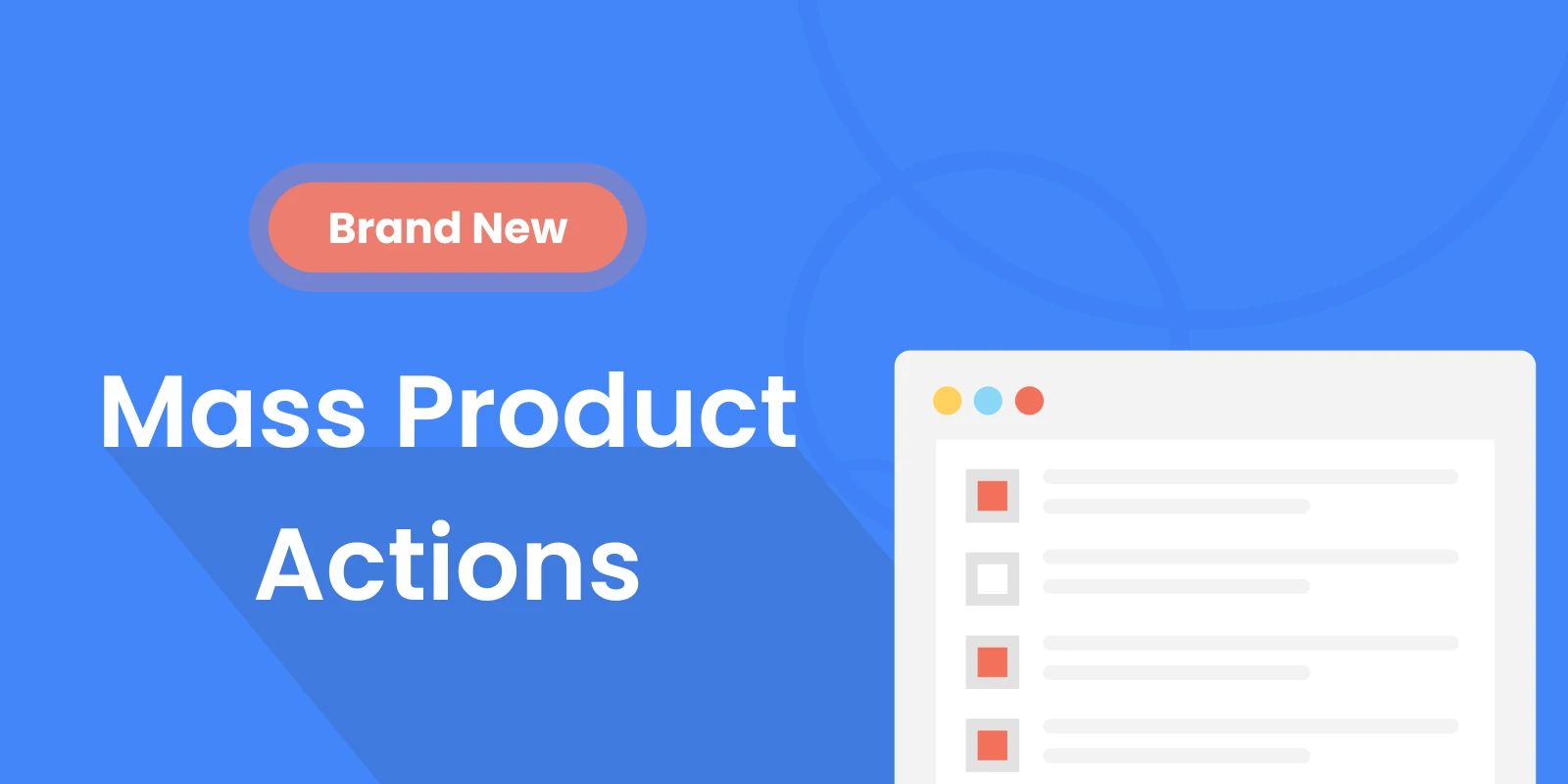 We've recently released a new Mass Product Actions module. It adds much-needed bulk update options to the Magento product grid, making it easier and faster to manage. This module is an excellent choice if you're looking to streamline your product update workflow.
I'm going to go over the module in greater detail in this article so you can learn more about it and see if your online store could benefit from this extension:
Who Benefits from the Module
We developed Mass Product Actions to drastically improve the lives of store owners and store managers who both have a large number of products in their store and need to update them regularly. In these cases, the sheer numbers can reach the point where routine updates take up most of the workday.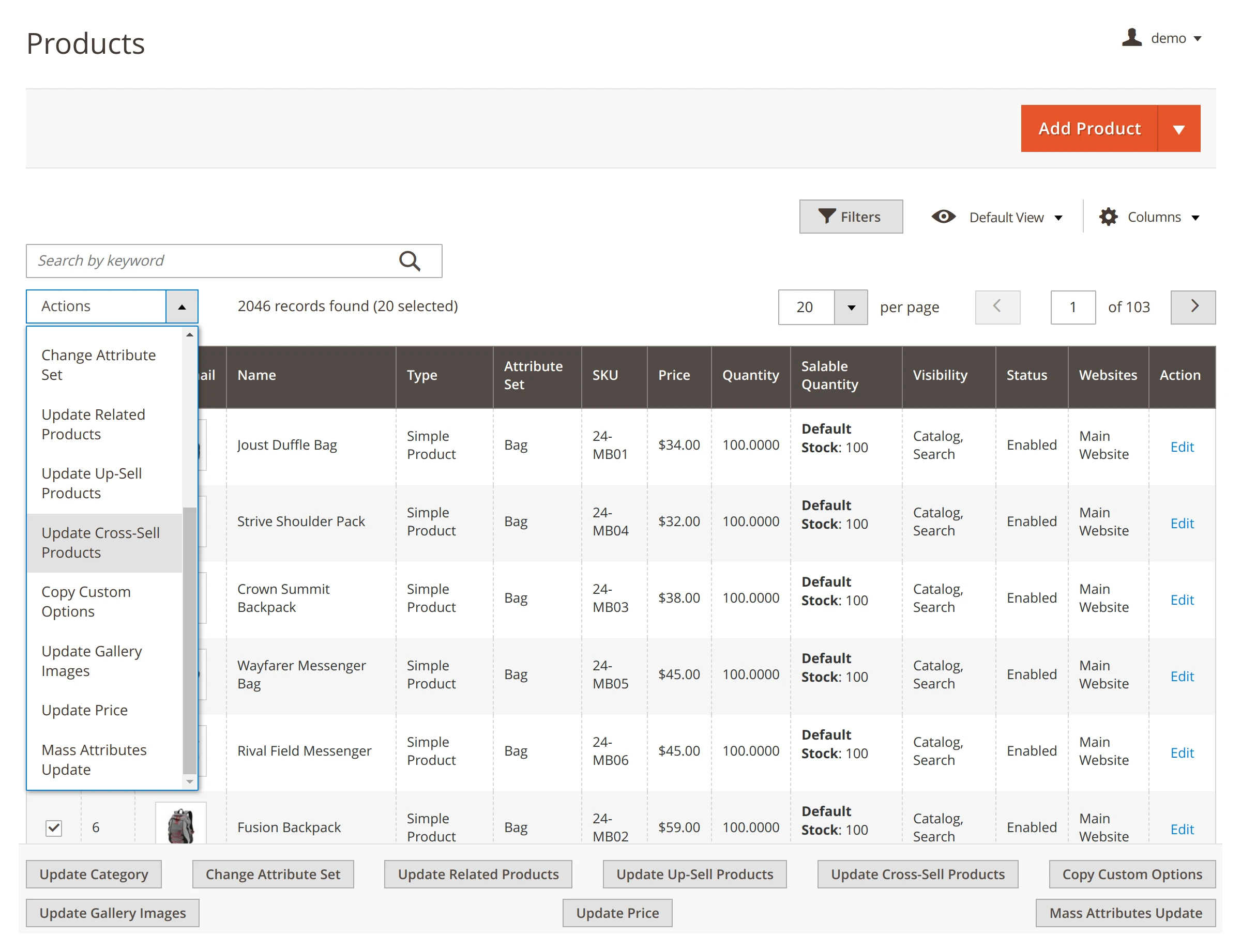 If you only have a hundred products in your store or if you have a few thousand products that don't change very often, you may not need this module.
The Problems It Solves
Magento does offer some bulk update options out-of-the-box, but they're quite limited. For example, even assigning related/up-sell/cross-sell products in bulk is not possible.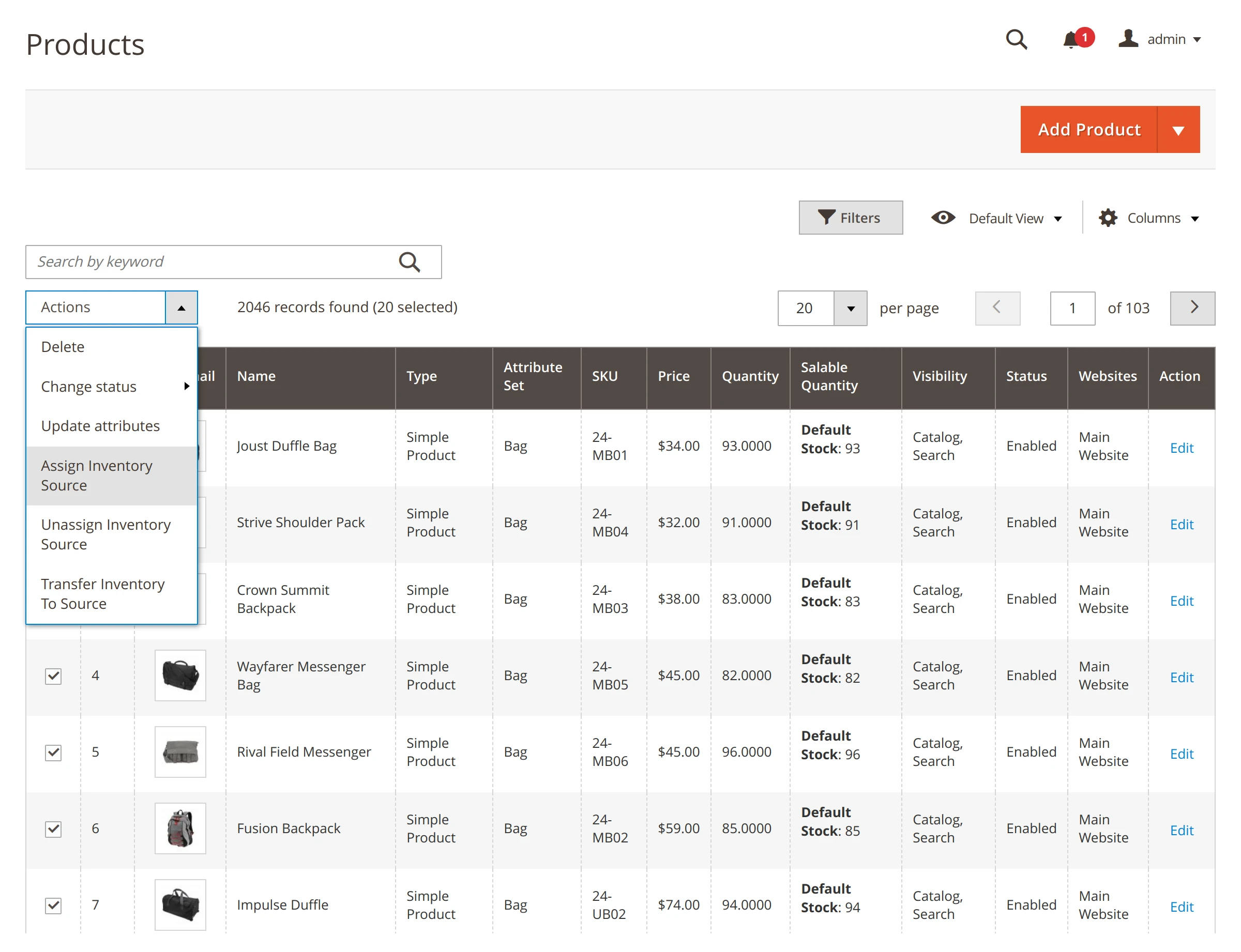 Mass Product Actions adds many vital bulk update options to the product grid, massively reducing the time it takes to update a large product catalog. For instance, it lets you perform bulk updates of related/up-sell/cross-sell products. It even offers alternative, improved versions of default bulk update options, such as product attributes.
You and your store manager will be able to put the time saved to work on more important tasks, like business development.
The Module's UX Improvements
We developed the extension with great UX in mind:
Each distinct action requires as few clicks and mouse movements as possible.

We use modal pop-ups instead of separate pages, like product attribute list, so you won't have to move back and forth while managing your products.

You can use the buttons at the bottom of the product grid in order to bulk update the products instead of using the standard dropdown menu.

On top of that, the module applies the changes right after you click the "Process" button. By default, Magento has to finish a task in order to update products in bulk.

That said, if you're updating several thousands of products simultaneously, you can also set up a cronjob to apply changes in the background.
All in all, the module is incredibly simple and comfortable to use. Just select all the relevant products, choose the options in the dropdown or click the corresponding button, make the changes and click "Process"!
Key Features
The simplicity of the extension does not in any way reduce the power or value of its features:
You can assign products to categories in bulk. Streamlined category management provides an opportunity for a much more elaborate product taxonomy. This is great for both UX and SEO.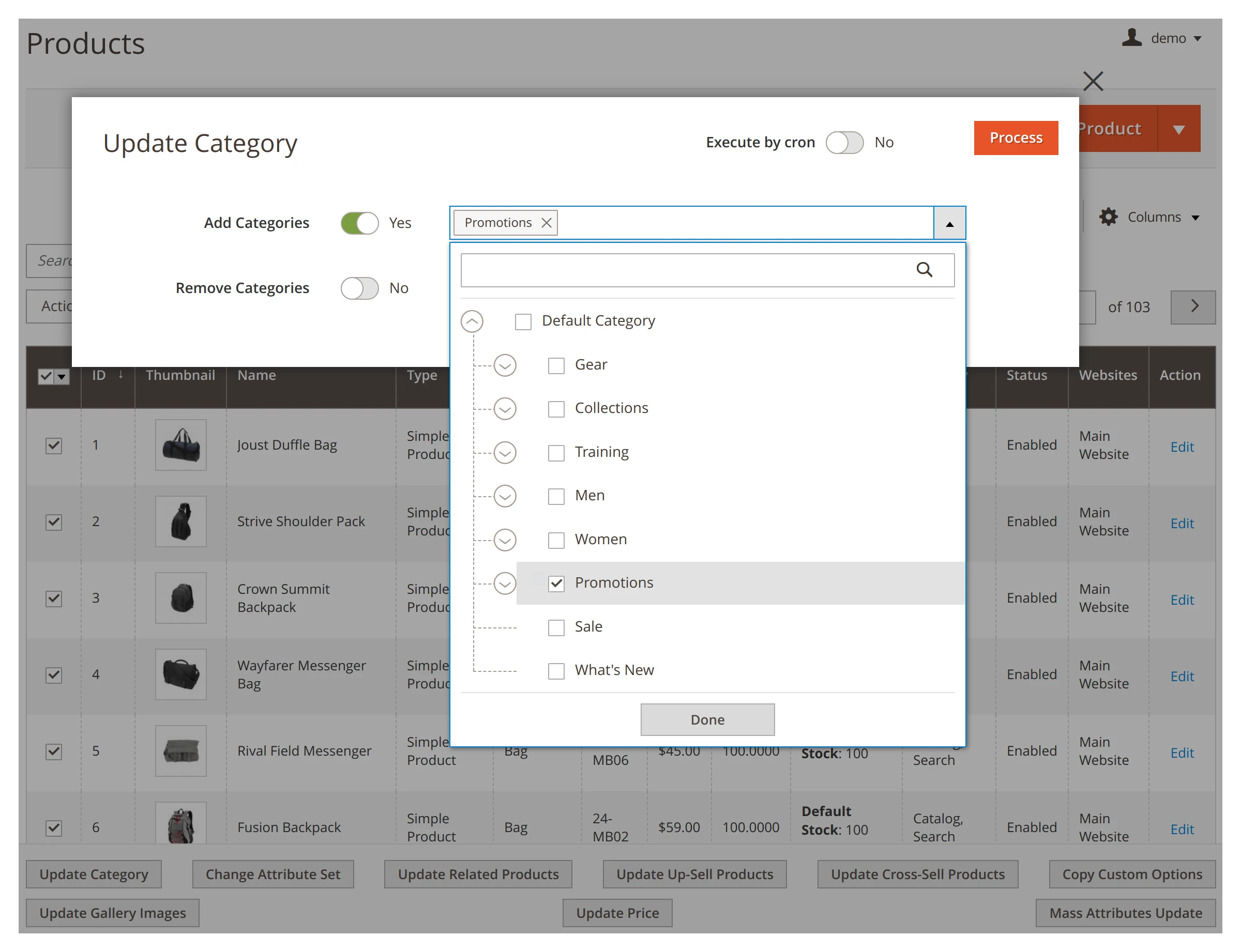 You can assign products to related/up-sell/cross-sell product widgets in bulk, too. This simple option instantly makes these widgets much more robust and user-friendly. You'll be able to increase your average order value in no time!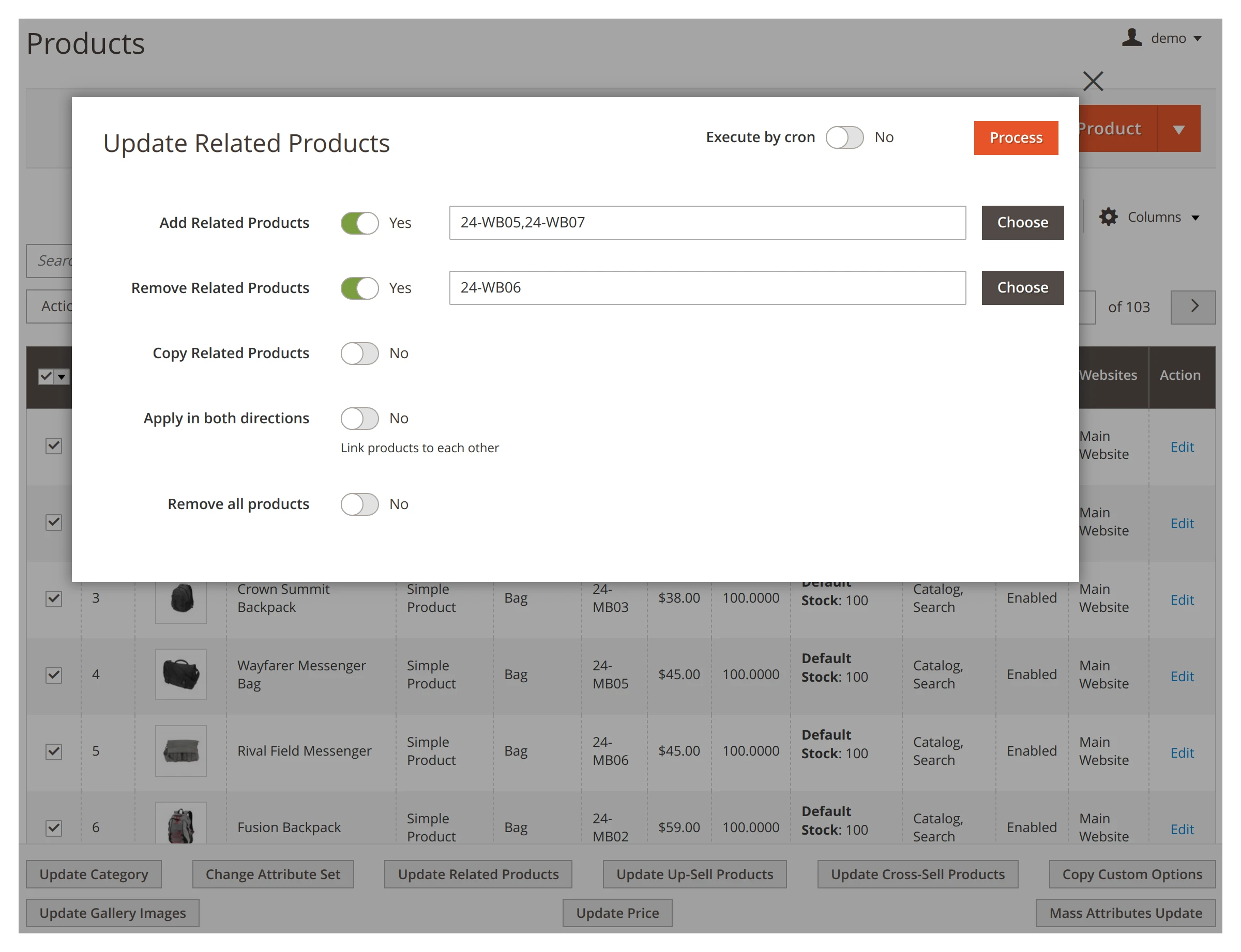 You can also copy gallery images and custom options. The former is very handy when dealing with configurable products.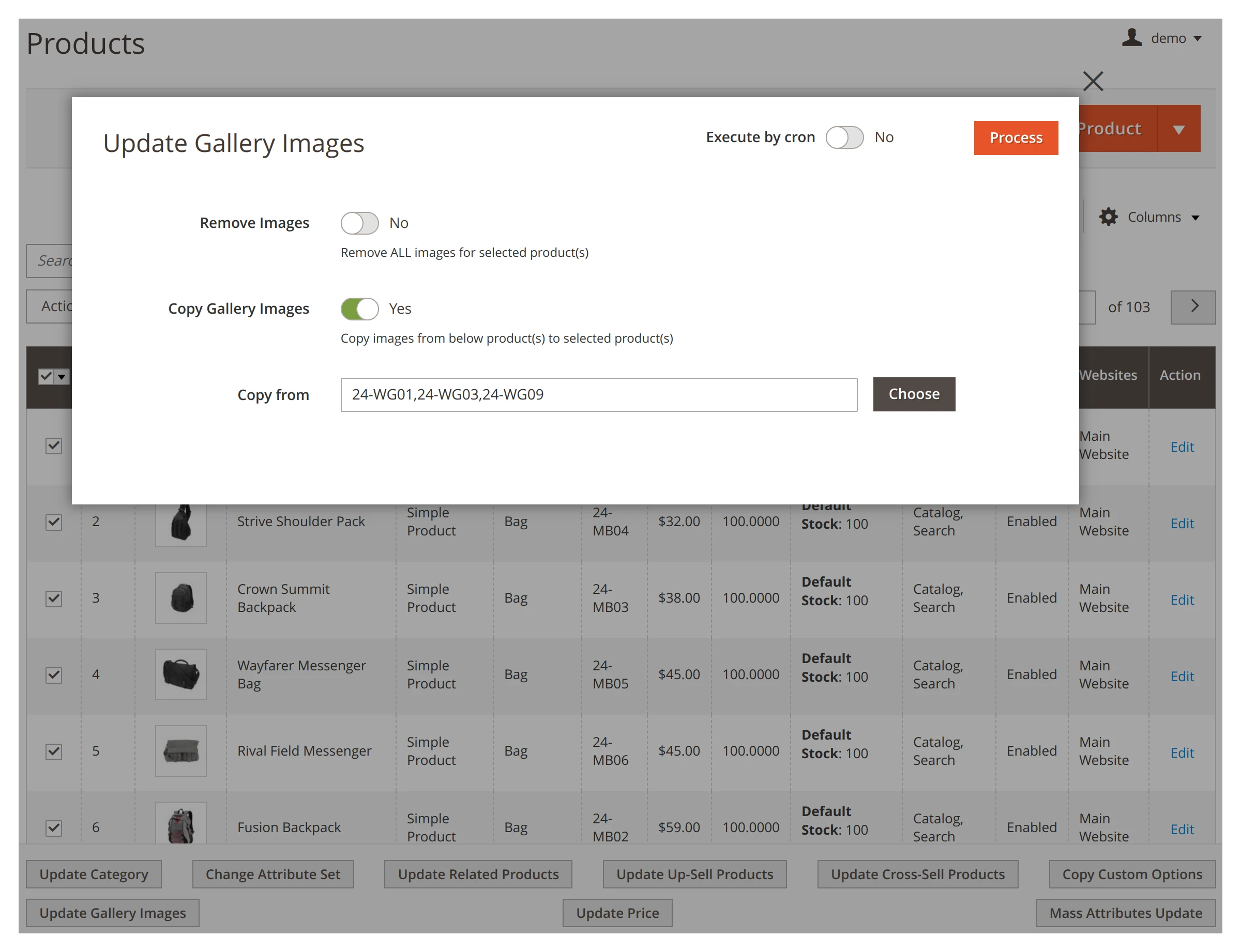 The latter enhances the usefulness of custom options: you'll be able to paste them to any similar products that require them, such as mobile phones.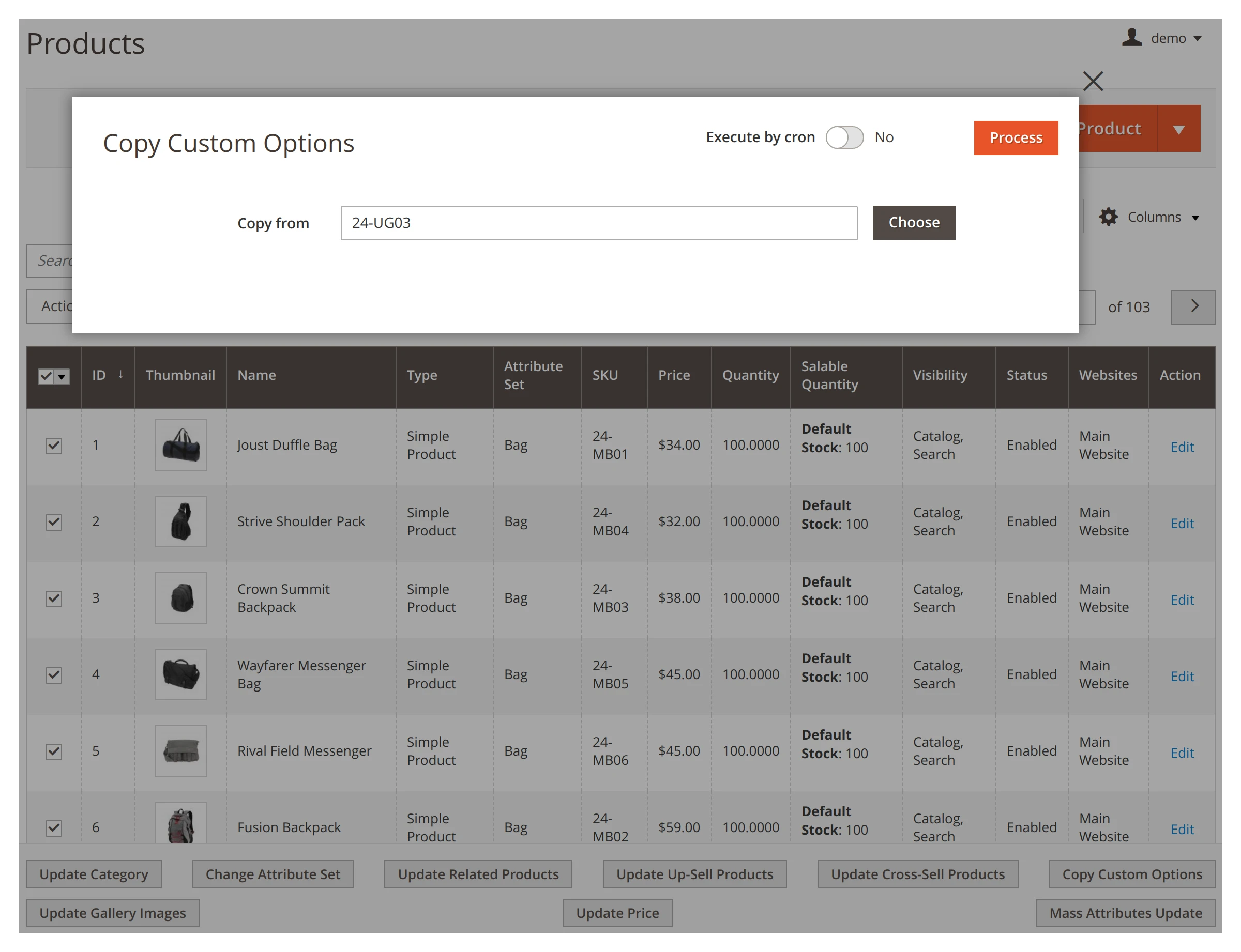 The module simplifies the way you manage product attributes, too. You can now instantly change the entire attribute set for the products of your choosing.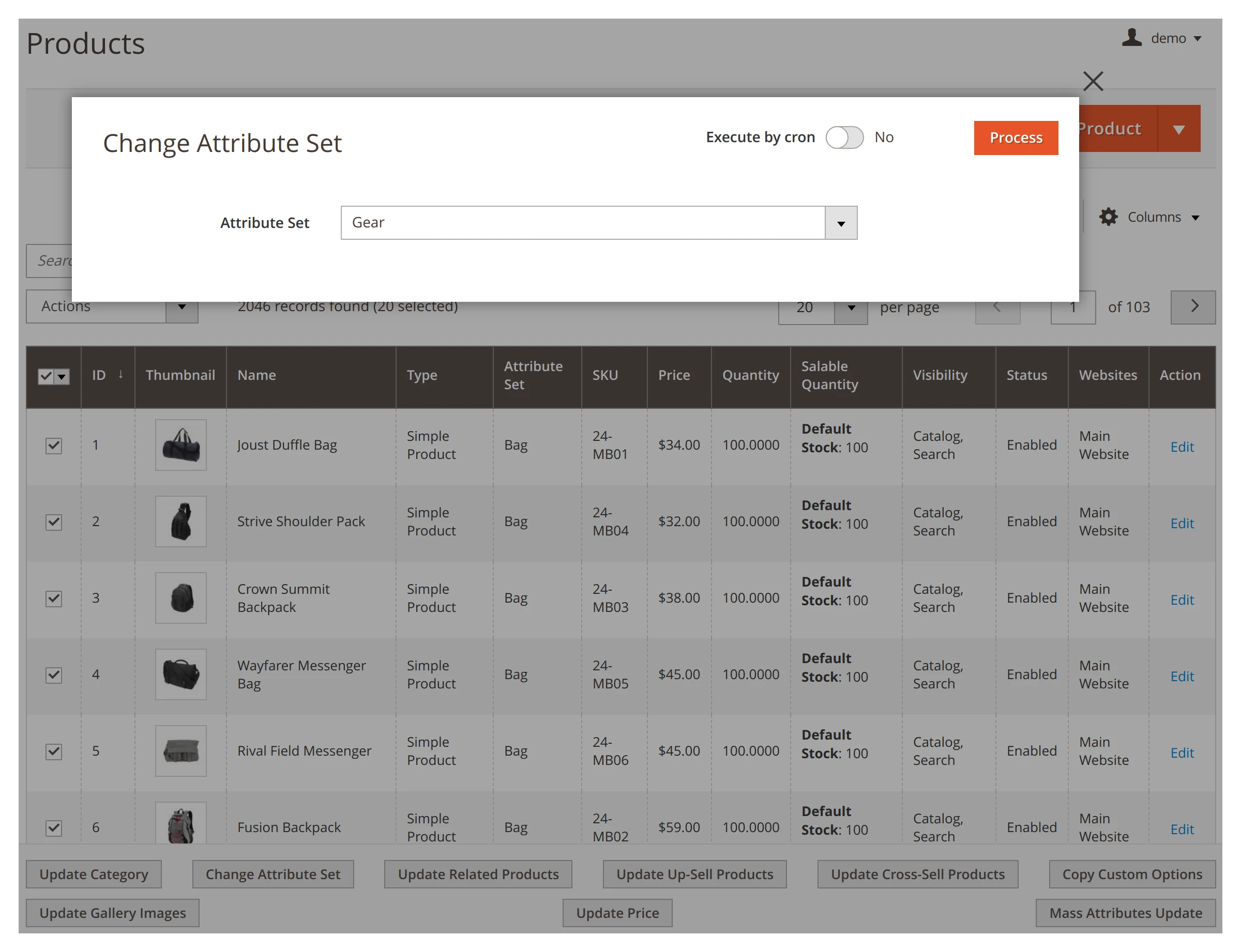 Changing individual attributes is much faster and more comfortable as well. We transferred the entire flow from the default page to a modal so you won't have to keep moving back and forth. You can also select only the particular attributes you'd like to edit instead of scrolling through the entire long default list.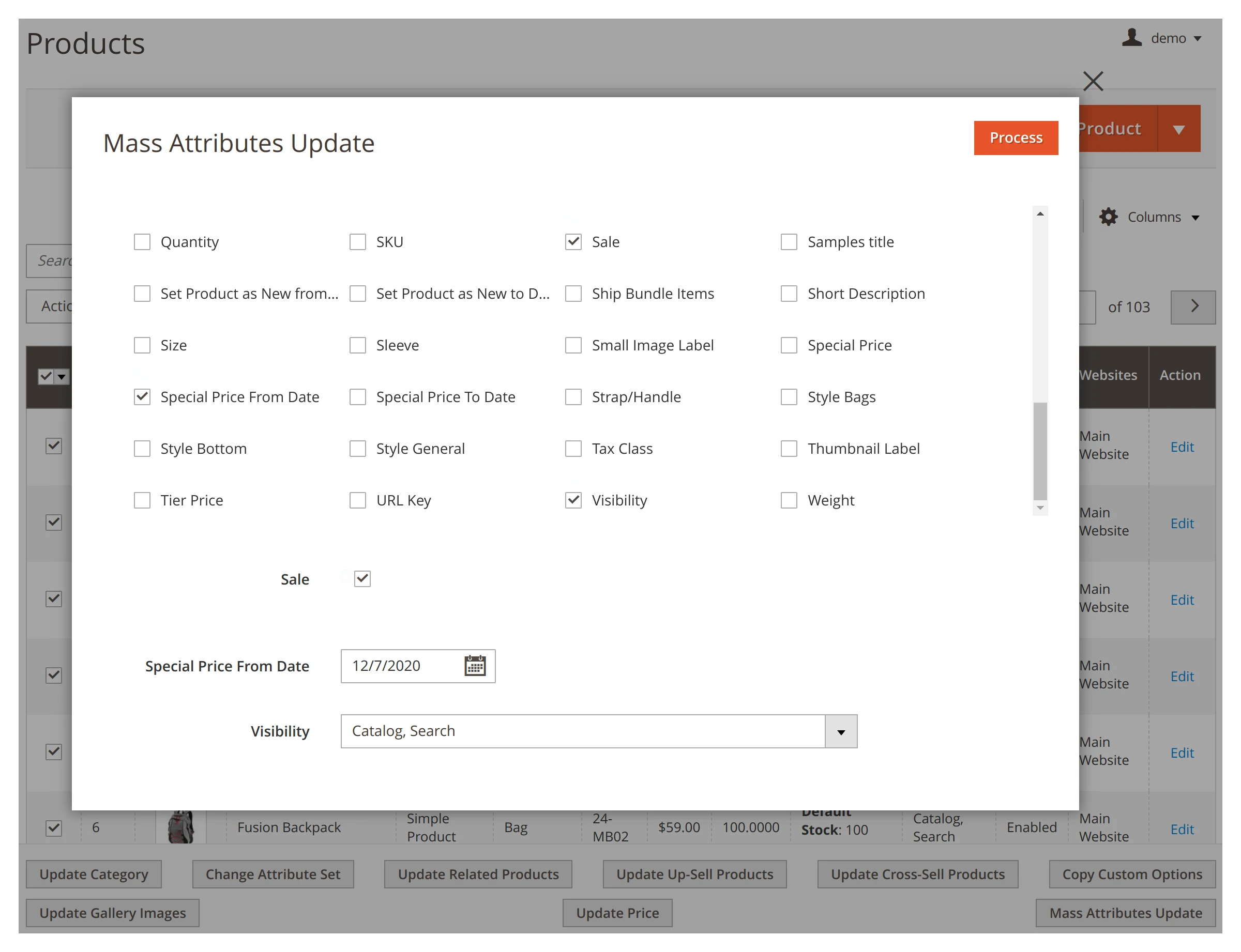 We split price changes from the attribute list into a separate option. This crucial variable is now far easier to reach, but that isn't the only improvement. You can also update prices by percentage or a flat value. No price change will be a problem for you!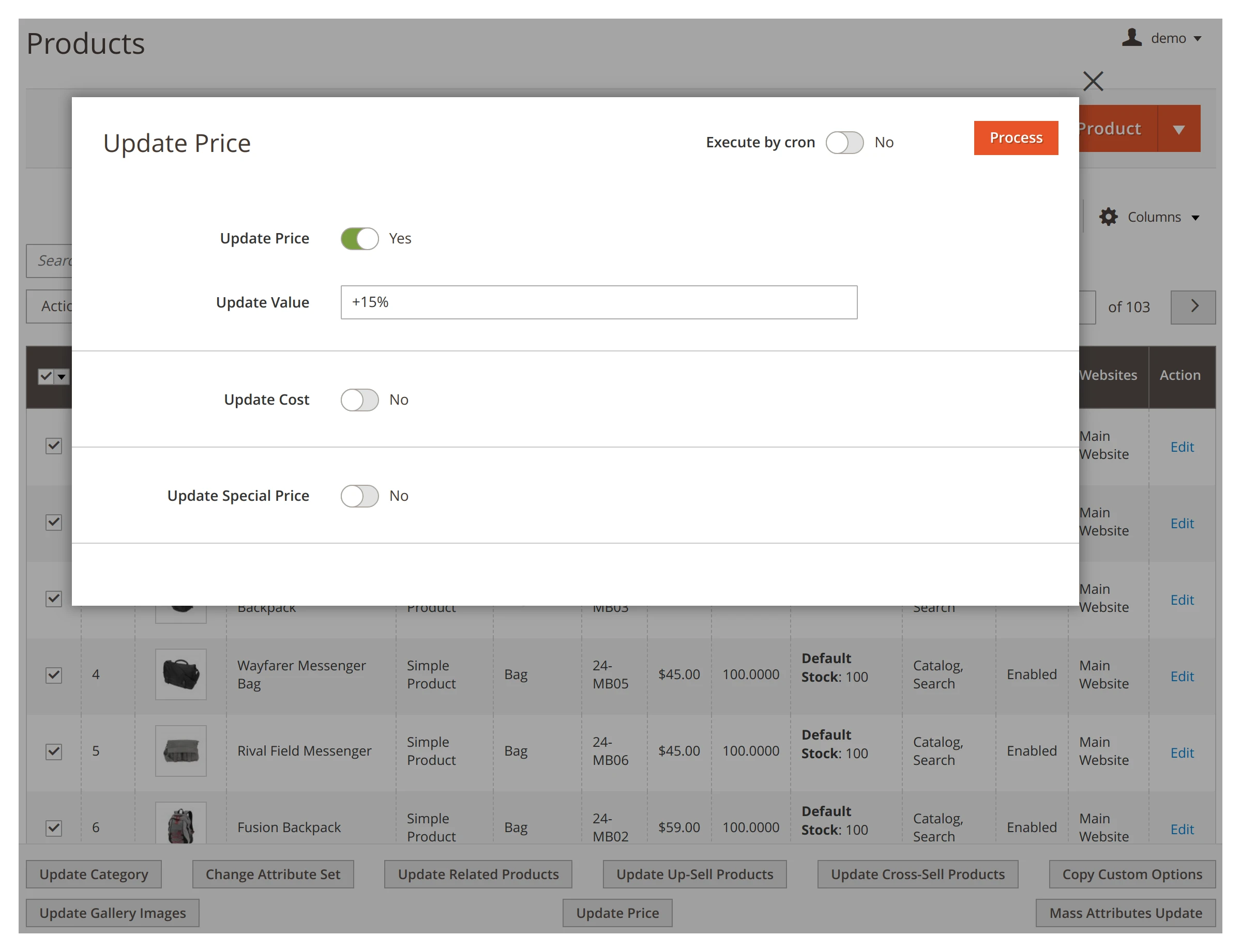 Similar UX-enhancing Modules
We have other modules designed to streamline your store management process which you may also find useful:
If you'd like to streamline category management even more, you should try our Dynamic Categories extension. It lets you set up custom rules which automatically assign or unassign products from categories.

If you're still unsatisfied with Magento's standard approach to upselling, you should take a look at our Automatic Related Products extension. It lets you create related product widgets that are populated automatically depending on custom rules.

For instance, you can populate the widgets with the products other customers bought later on or in a single order, or the products that others viewed at a later time. The widgets work similarly to Amazon's famous Customers Also Bought gallery, which played an integral role in its success.
Summary
The Mass Product Action module is a must-purchase if you're looking to cut down on time needed to update your products. It'll greatly improve your workflow.
The extension was developed with UX in mind so it's very simple and convenient to use. It lets you bulk update product categories, related/up-sell/cross-sell products, product attribute sets or individual attributes, and prices. You can also copy product images and custom product options.
If you're interested in other UX-enhancing extensions, you may find our Dynamic Categories and Automatic Related Products modules useful as well.
---
We've got more great extensions on the way, and we're not planning to stop any time soon. We're also eager to hear if you have any ideas of yours. Does Magento have a pain point you dream of resolving? We may just be able to help! Please let me know about your ideas in the comments or contact us via email!