Remember that your clients are always taking a certain risk when purchasing a product from your estore as they cannot examine said item in person. Taking this into consideration, your customer service needs to go far beyond just satisfactory. There can be dozens of reasons why a buyer would want to return a product; the reason does not necessarily have to be poor quality of the product.
Sometimes it's the shoe that doesn't fit or simply the wrong color of dress… Your duty, as a seller, is to minimize risk factors for your clients and show that you can proudly vouch for your products by offering them complete RMA service.
A quality customer service with a well-thought-out and easy-to-use RMA process is what will earn your company customers' trust and a solid online reputation. This will automatically turn your one-time visitors into the repeat customers that you need so desperately.
While Return Merchandise Authorization may not seem like an important component of your success on the online market, it can actually make or break your business over the long term.
Understanding the core tenets of RMA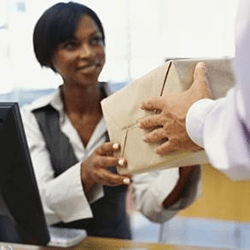 RMA, or a Return Merchandize authorization defines the general exchange or return process of the store. At walk-in stores everything is easier; the customer returns with the products and a store manager can handle the process right there, right then. The online process for RMA is basically the same, with the difference being that everything is handled electronically. Therefore, organizing the process can be a little more troublesome for the merchants if they do not have the correct bases and extensions.
Managing RMA
Each platform has its own unique way of managing RMA; some of them do not manage it at all. The ecommerce platform that you use is actually what dictates how smoothly the process goes. While Magento does provide RMA management, the feature does not perform as smoothly as we would like. However, there are special extensions that can perfect your RMA service in no time. More on that later…
Thinking about how to build the perfect RMA system? Here is our guide to helping you grow your customer base with the most important RMA features.
1. Let the customers handle the situation:
One of the primary perks of online shopping is self-service. If the customers have no trouble going through the whole shopping process without any assistance from the merchant, then the same should apply to the return or exchange process. Returning a product should be as simple as purchasing it!
The ideal arrangement would be to allow buyers, both registered and those who use guest checkout, to initiate an RMA process using your website. Let them specify the reason for the return (size, color, not as described…) and their preferred resolution (i.e. a refund or exchange). This may seem quite obvious, but many of the top platforms do not include this feature in their basic versions. Shoppers are required to email or call the store in order to start an RMA process.
The survey has shown that 78.4% of retailers who participated in the survey prefer self service return tools. By offering this choice, you not only please your customers, but also cut the workload on your customer service department by 33-43%. As a result, you reduce the cost of returned merchandise.
2. Make the exchange process run as smoothly as possible to avoid returns:
Allowing customers to pick exchange items through a simple form will encourage them to do so instead of simply returning the product and claiming back the money. Your RMA form should offer size, color and any other options for selection related to the product, allowing clients to specify which item exactly they would like instead.
Once again, without this feature, the customer service would have to address each case on per customer basis, which is just as unproductive for the merchant as it is for the customer. If a phone call is unavoidable, consider making a call once the exchange has already been processed online.
3. Solve the problem in advance: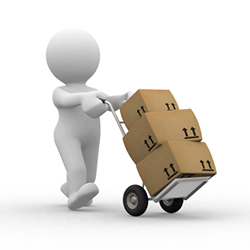 How many times have you torn open a package and thrown the bag away only to find out later that there was something important in it? In most cases, it is a return label. Most of the online retailers include one in all of their orders, but the customers may not pay much attention and end up losing it. In such case, they should not have to go searching through the garbage to find it. A perfect RMA will include a printable return label directly through a web form. Implementing this feature can be quite tricky, but your customers will definitely value it. Tight integration with carriers like FedEx, UPS, or USPS is required to offer this feature to your buyers. In some cases, merchants are required to take additional certification steps.
4. Price difference should not be a problem:
You have probably already asked the question "what if the exchange item has a different price?" when reading through this article. Well, we're here now to answer that. Customers should be able to choose an exchange item with a different price and settle the difference online. Consequently, if a customer stops his or her choice on a more expensive item, he or she should be able to pay the difference when creating the RMA. The same should also apply to less expensive items: exchange with a partial refund or a store credit is a possibility here.
Platforms without said feature require the merchants to contact the customer on the phone or via mail and carefully go through steps that would only take a moment through an online form.
5. Make it easy to track:
Those who have exchanged or returned the item in a shop will notice that it was all associated with the original transaction and use a single transaction number. Your RMA should be designed accordingly. Each further action to the purchase should be an extension of the original transaction, which makes the whole process easier to track.
6. Know what's going on in your store:
Your ecommerce platform should allow you and your team to monitor all kinds of actions regarding exchanges, refunds, and returns. A quality RMA will notify you about every step your customer takes (initiation of the RMA, label prints, etc). This will give you the opportunity to look at the trends and decide on your further action.
Solution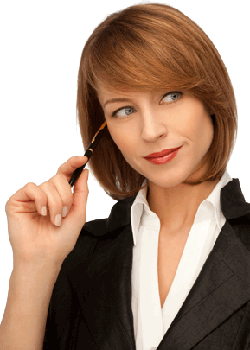 Once you decide which of these features are the most important for your eCommerce, you should get to work! Luckily, the job is extremely simple; all you have to do is find the right extensions. We suggest our RMA Magento extension. It is one of the most powerful tools on the market for managing the return and exchange of items purchased by customers in your store. It allows them to request and manage returns and exchanges directly from your webstore.
RMA module can automatically generate all necessary operations and make it easy to handle every aspect of the return, ensuring an item's visibility, tracking it until the resolution is completed. It allows customers to select an item they want to return or exchange, reason for return, preferred resolution, etc.
Some of the features of RMA:
Every customer can create an RMA request.
Registered customers have access to all their RMA requests directly from their user account.
Customer can choose a single object on RMA request out of a several-product order.
Customers can print an RMA shipping label.
Customer can track the history of messages and RMA status changes.
Flexible notification system.
A smooth RMA process is a necessary component of any great customer service. Customers tend to buy from vendors that offer a flexible return policy. This is exactly the kind of service that your loyal and potential customers expect and highly appreciate.
"The customer is always right" – this is a policy that most retailers have adopted nowadays, and suggests that customers should be able to return a product that they do not want. A company that manages to achieve a perfect RMA can definitely wear it as a badge of honor!